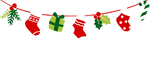 Explore Our Magical Fairy Book Club For Christmas In July
Introducing Felicia, the official ambassador to Teelie Turner's Magical Fairy Book Club! Felicia is excited to welcome you to the most exclusive book club around – Fairyland! In Fairyland, every day is an adventure. You'll never get bored here, as there's always something new to explore!
As a member of the book club, you'll receive a special invitation to join Felicia and other fairies on their many adventures in Fairyland. From decorating Christmas trees to exploring the frozen tundra, you'll be right by their side experiencing all the magic firsthand. And of course, you'll have access to the best fairy books around!
So what are you waiting for?
Join Today and enter a world of endless possibilities!