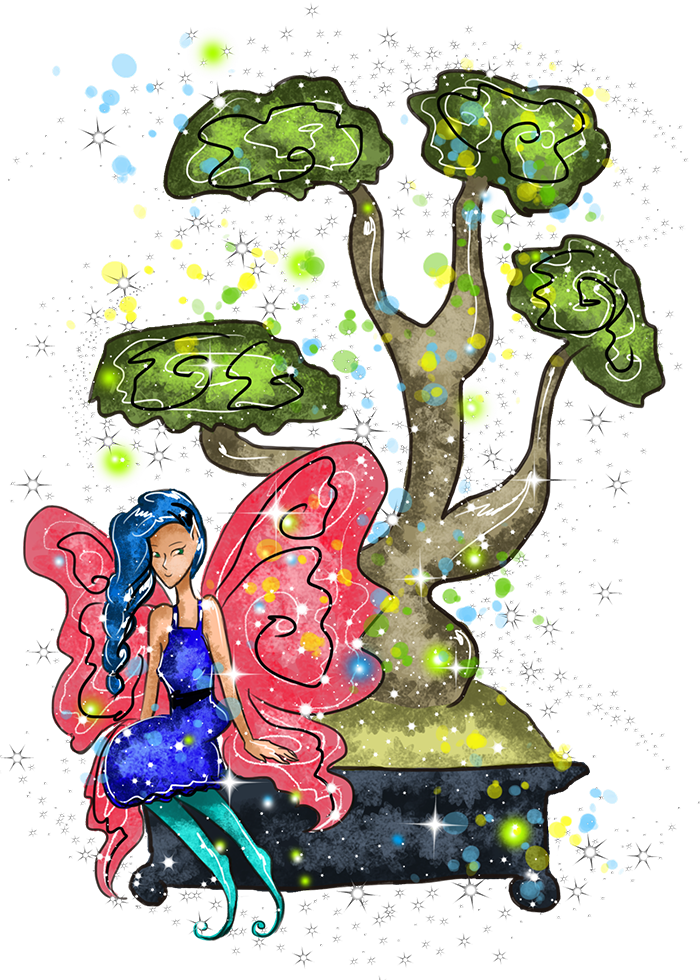 Hello there! My name is Busana the Bonsai Fairy. I'm so delighted you stopped by to look at my beautiful Bonsai trees. I was trained by an ancient fairy in all the technical skills on how to create a beautiful Bonsai. I actually have been in training for over 200 years – fairy years that is. Just so you know, Bonsai trees make some of the most beautiful fairy gardens you will ever see. If you want a special tree I'm the fairy to contact. Just tap your toe twice and just think of my name and I'll show up to help!
Bonsai Fairy Collection On Amazon
To view the product, click the image to enlarge.