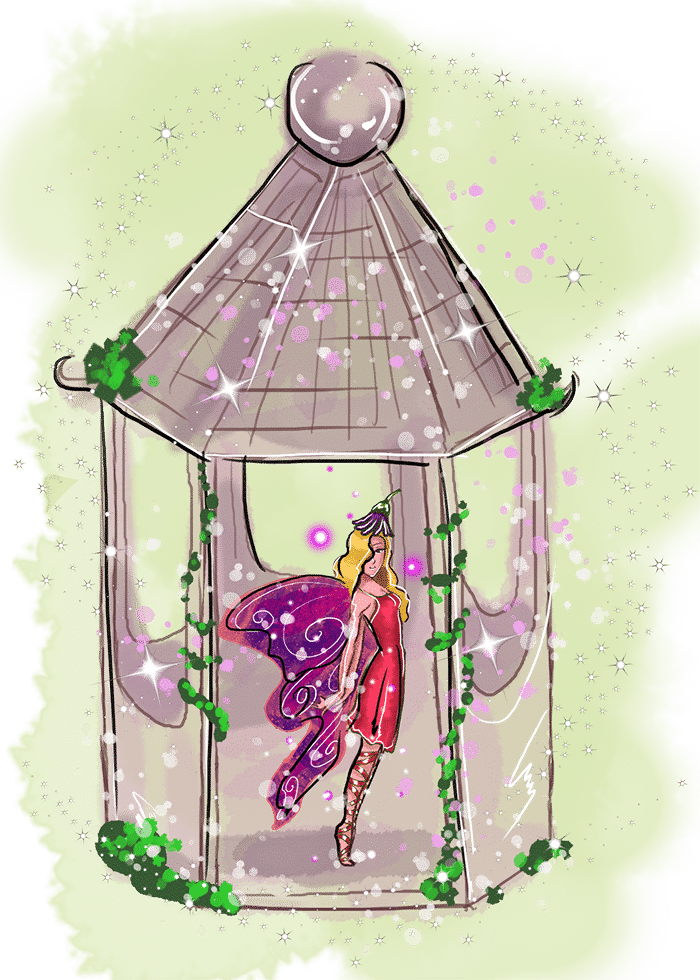 Ms. Gabby the Gazebo Fairy
Gazebos and pavilions are becoming more and more popular in fairy gardens, due to the fact that fairies love to decorate them seasonally. So fairy headquarters has created a new position for the placement of gazebos and pavilions and has appointed Gabby as she is an expert in gazebos. She's won many awards for decorating them seasonally with flowers, tinsel, ribbons and even magical butterflies. Don't be surprised one day to wake up and see a gazebo or Pavilion that was snuck in during the night by none other than this Ms. Gabby.
Gazebo Fairy Collection On Amazon
To view the product, click the image to enlarge.