Teelie's Fairy Garden
Press Release
Teelie's Fairy Garden Rises to the
Mainstream Market
In its continued rise to widespread success, Teelie's Fairy Garden has broken into the mainstream market. Now promoted into Amazon Influencer status, the Fairy Garden has its own Amazon storefront both in the US market and the UK branch. The UK store opens up the Garden to Europe's market of Fairy Garden aficionados, containing products similar to its American counterpart, delivered with the efficiency and convenience from Amazon.
Along with the Amazon storefront, the Fairy Garden has also focused its aim to become the one-stop shop for fairies and fairy gardens online, featuring the newest and most popular releases to the fairy garden market. As Fairy Garden has become a representative for numerous fairy garden companies and independent creators, their regular weekly blog posts now frequently feature the best among fairy garden goods and fairy merchandise for use in day-to-day life.
In line with this, the Fairy Garden has released "Sugarsnap The Valentine's Card Fairy", a weekly update into the latest popular releases in the fairy garden market. In addition to this, the Fairy Garden stays in touch with its customer base by being present on social media platforms such as Facebook, Instagram, Twitter, and Pinterest. The latest news and developments are also disseminated weekly to its followers through a regular newsletter, ensuring that their audience remains on the loop with all sorts of fairy garden adventures.
The Fairy Garden plans to continue this upswing with more features and increased social media interactions with its loyal fan base. A larger social media presence, fueled by the Fairy Garden's future fleet of influencers, fairy fans, and collaborators, aims to open up the world even more to the magic of fairies.
Teelie's Fairy Garden is your one-stop shop for all things fairy garden. Everything from plants to spruce up your garden, stories on the best fairy garden plants that attract magical beings to your garden and best deals on fairy garden accessories are regular features on the regular updates. It also features weekly curated lists on discounted items. Teelie's Fairy Garden is a haven for those who want a quick guide on how to maintain fairy gardens as well as fairy lovers looking for creative inspiration guides, stories, and information all in one place. Teelie's Fairy Garden can be found on www.TeeliesFairyGarden.com, with social media sites at Facebook, Instagram, Pinterest, Twitter, and YouTube. The Fairy Garden is also now on Amazon US and Amazon UK.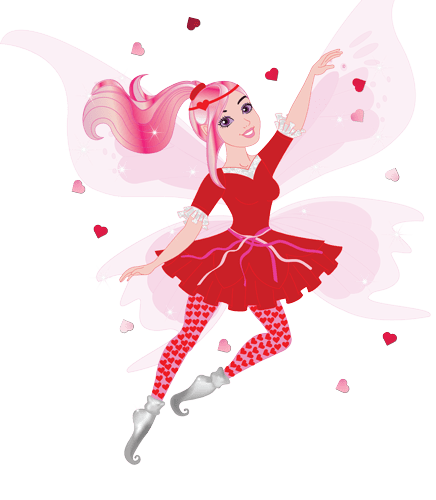 Learn more about Sugarsnap The Valentine's Card Fairy, and the author who created this story.