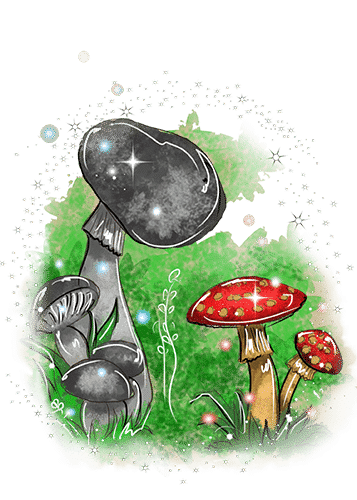 Tivona the Keeper Of The Mushrooms
Hello there, friends! My name is Tivona and I am the Toadstool and Mushroom Fairy! I work primarily with the gnomes and pixies, but I must say the fairies are showing greater interest these days in my work. As you know, toadstools and mushrooms are a magical place that all the wee folk hide and play on. I have been developing quite a variety, and I know you will find something you will love.
Toadstool and Mushroom Fairy Collection On Amazon
To view the product, click the image to enlarge.
the Keeper Of The Mushrooms