This September, we cannot wait to revamp our fairy garden with those Fall fairy garden accessories that are just so adorable! Halloween is just a couple of weeks away and we are just about ready to whip out those pumpkin patches and little fairy witches. Today though, let's take a look at the furry fairy garden friends who never fail to put a smile on our faces! These lovely creatures complete our fairy garden.
Just in time for Halloween, this little pup is gearing up for the season with his newly harvested pumpkin! He cannot wait to go Trick or Treating with his fairy friends and is patiently waiting for Halloween to arrive. This little pup also lent a hand in the harvest. Such an industrious little boy!
Just look at this charming little fairy garden cat, who is off to dreamland! He's taking a quick nap while his fairy friends are away. Little does he know, a tiny butterfly has landed on him as he sleeps!
Did you know that squirrels are nuts about nuts? They're also very intelligent creatures who often create fake food burials to deceive other animals into thinking that there is food stored under the ground. Pretty neat! These little squirrels look very innocent, but they are in fact scheming for some tricks this Halloween! You've been warned!
Fun fact about raccoons: they have hands that resembles ours! They have five fingers on each hand and use it to collect food, crack open shells, and manipulate doors and trash cans, making them great at scavenging for food. This little raccoon is enjoying himself in a bed of autumn leaves. Perfect for your Fall fairy garden!
Reindeers are coming to fairy garden land just in time for Christmas! The deer are going to help the fairies organize the gifts for their human friends. Just like Santa's helpers, these deer are going to be busy all throughout the Thanksgiving and Christmas seasons.
What a charming pair these two are! The mother and child fox are totally inseparable. They are always seen roaming the woodlands together, with the mother fox telling magical stories about the fairies that dwell in the forest. The baby fox is slowly learning the ins and outs of the forest and is also learning how to hunt just like her momma!
Wolves are majestic creatures that are often symbolic of bravery. This howling wolf is a great addition to your magical fairy garden as it gives a look and feel of a true woodland setting. It features great detail on its fur, ears, and face for a more realistic touch.
Your furry fairy garden friends won't be complete without these adorable bunnies! While bunnies are often symbolic of Easter, these little woodland creatures still like to come out and play, especially during the Halloween season. They're very charming and gentle, they easily make friends with anyone, especially fairies!
Oh, the wise old owl! He is often seen as regal and reserved, but when Halloween comes around, fairies see another side to him. He's playful and charming and has the best Trick or Treat riddles around (again, because of his wisdom!). The owl is ever ready to tell a great story about the adventures of knights and kings, as well as fairy warriors and royal fairies. So gather around and listen!
If you have a barnyard fairy garden scene, you'll love this set of four fluffy sheep! With a minimalistic design, these four sheep are ready to have some fun in the fairy garden. They are whimsical and gentle, as they only enjoy grazing in fields and spending afternoons in the shade under the trees.
Bring to life your magical little world by adopting some of these furry fairy garden friends. Fairies are often guardians to these woodland creatures. Fairies make sure they thrive and live happily away from any harm. For more fairy garden ideas, don't forget to bookmark Teelie's Fairy Garden. Don't stop there, as we have more fairy garden ideas for you. Click on the link below for more.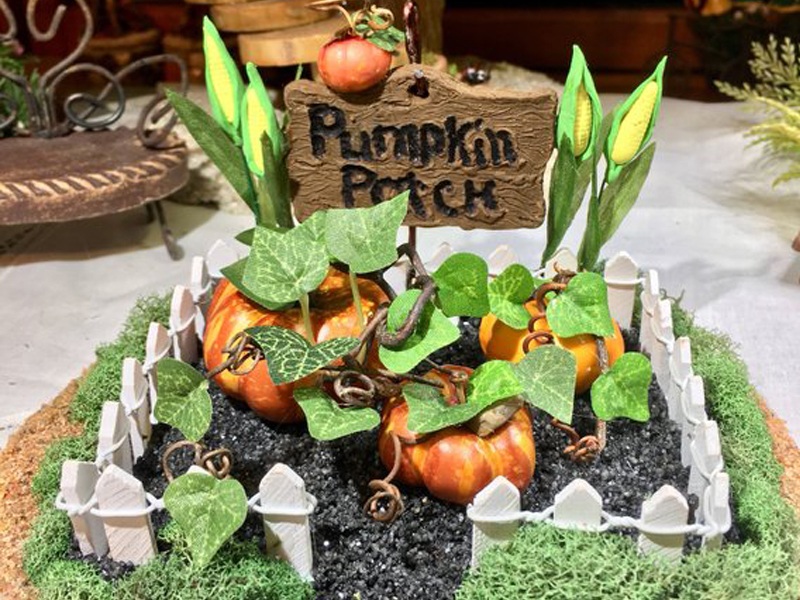 The Magic of Fall Fairy Garden Accessories
Just a disclaimer – We have partnered with these companies because we use their products and/or proudly trust and endorse them – so we do receive a commission if you make a purchase or sign up for services. Often, we are able to negotiate special discounts and/or bonuses, which we will pass on to you via our links. We often get short notice on sale items available for 24-48 hours as we will pass these savings onto you.