Welcome back to Teelie's Fairy Garden. This week we're going to go on a magical pirate adventure. Dressing up as a pirate would also be a neat idea for Halloween.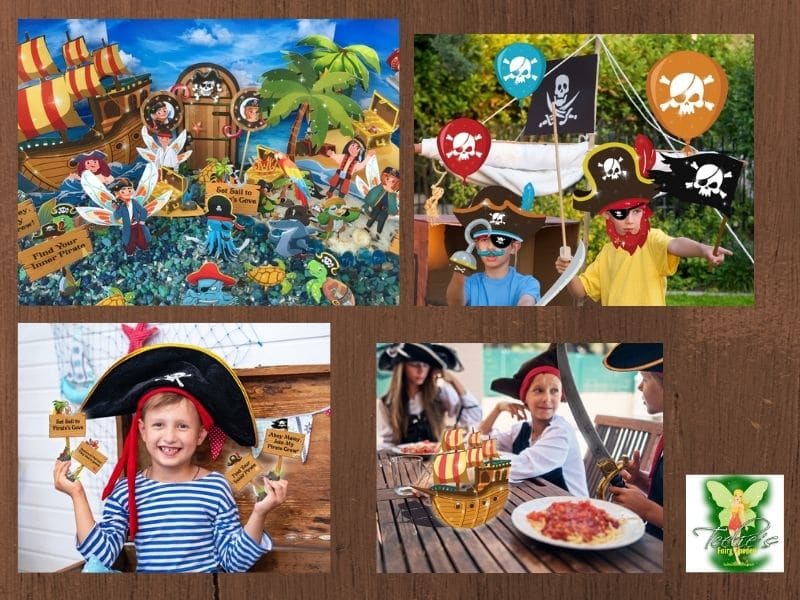 Pirate Pete Instant Fairy Garden
Teelie Turner has released a magical instant fairy garden featuring Pirate Pete. You can also find Pirate Pete in Teelie Turner's book The Adventures of Pirate Pete and the Lost Fairy Treasure. 
This instant fairy garden is an opportunity to have fun while learning and being creative. They are also easy to store and affordable. Find the instant fairy garden on Etsy.
You can learn more about the instant fairy garden in this video.
Pirate Pete Party Props
In addition to the Pirate Pete Instant Fairy Garden, you can also get Pirate Pete Party Props. Consider hosting a pirate-themed Halloween or birthday party. You could have fun creating the instant fairy garden or acting out pirate scenes – maybe even from the book. Learn more on Etsy.
Pirate Pete Signs
You can also find four magical instant downloadable pirate signs to add to your pirate fun. They're available on Etsy.
Magical Pirate Ship
Would you like to build your own pirate ship? There is a digital download of Pirate Pete's ship available on Etsy. This would also be fun at a party celebrating pirates, ships, or both.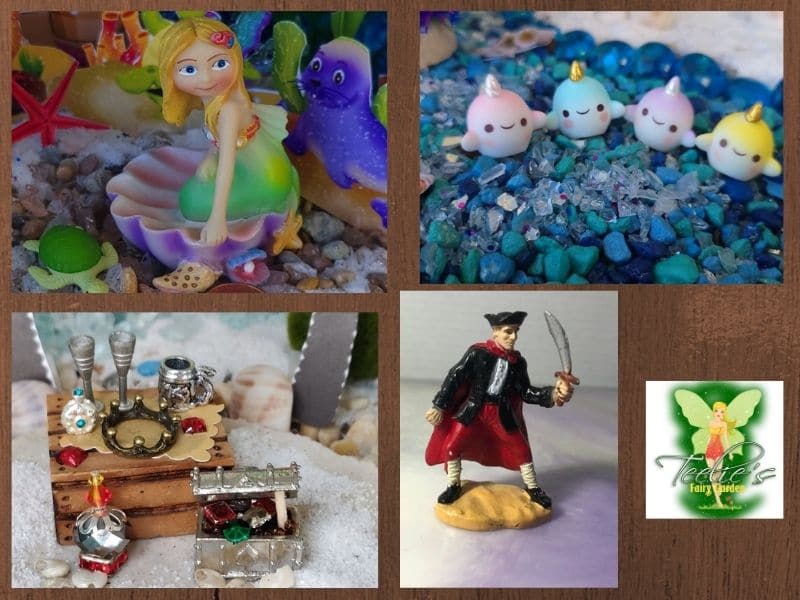 Adorable Mermaid
It is also possible to make additions to your instant fairy garden, by adding some adorable and fun miniatures. One miniature that you might want to add is a mermaid since Mercinda the Mermaid helped Pirate Pete in Teelie Turner's magical book. Pictured above is Annie the Mermaid. If you'd like to meet her, please visit Etsy.
Helpful Whales
Some sea creatures were also instrumental in helping to rescue the lost fairy treasure. We found some cute baby whales that you might like to invite into your pirate-themed Fairy Garden. Find them on Etsy.
Trinkets and Treasures
Perhaps you would like to add some trinkets or treasures to your instant fairy gardens, like a crown, goblets, a silver chest, or a perfume bottle. Visit Etsy to see which intriguing pirate treasures are available for your personal pirate fairy garden.
Additional Pirate
Perhaps you'd like to invite some more pirates to visit your pirate fairy garden? We met one on Etsy.
Thank you for visiting Teelie's Fairy Garden and going on this magical pirate adventure with us. If you create a pirate fairy garden or dress up as a pirate for Halloween, we'd love to see photos. Share them with us on social media or by commenting below.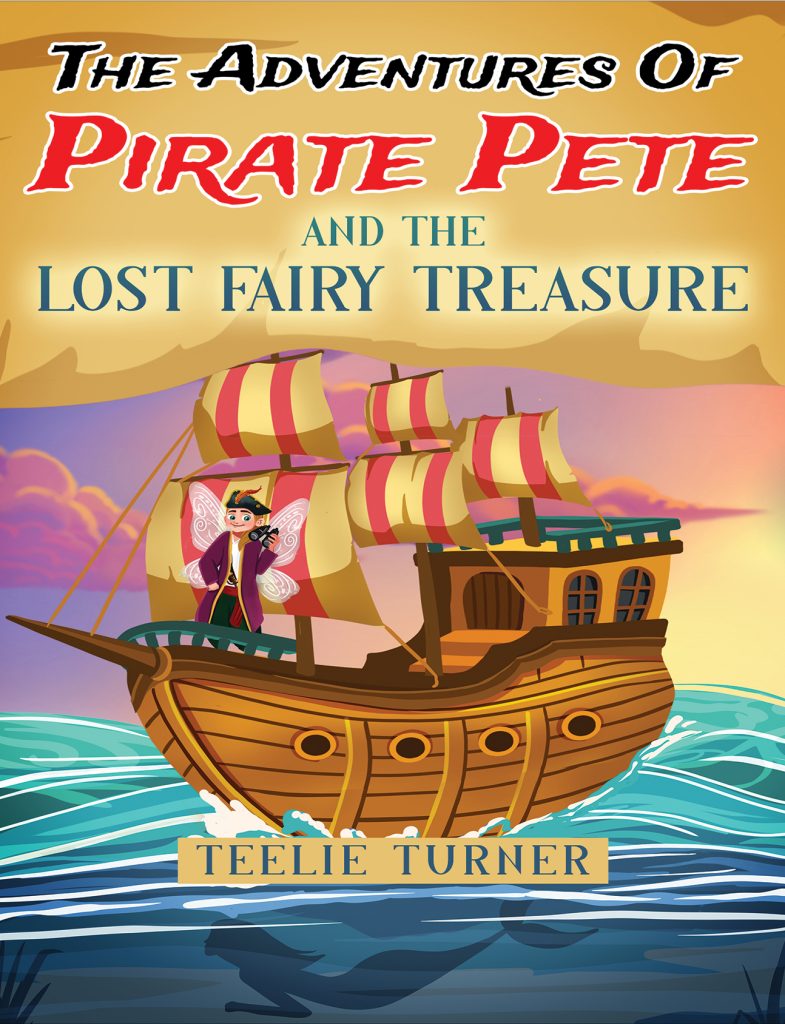 Discover Teelie Turner's complete collection of magical books here.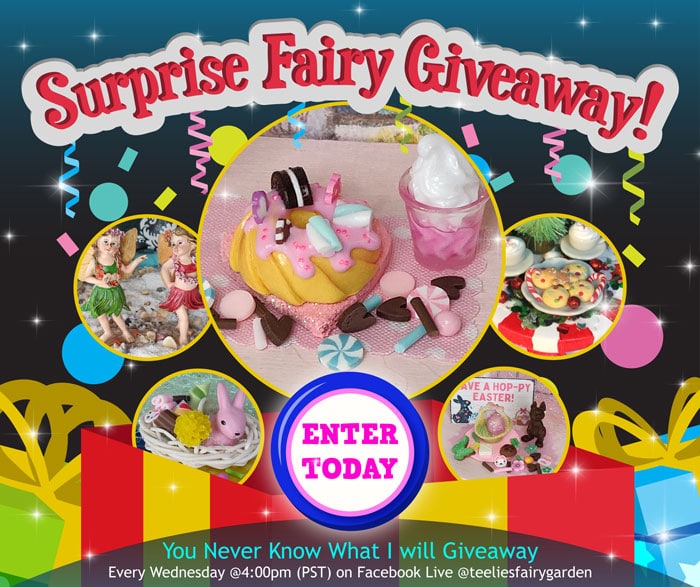 Every Wednesday, Teelie Turner will be giving away something special in a magical surprise giveaway. You'll never know what it might be and that is part of the magic that goes along with this. Sign up now for your chance to win. (USA residents only)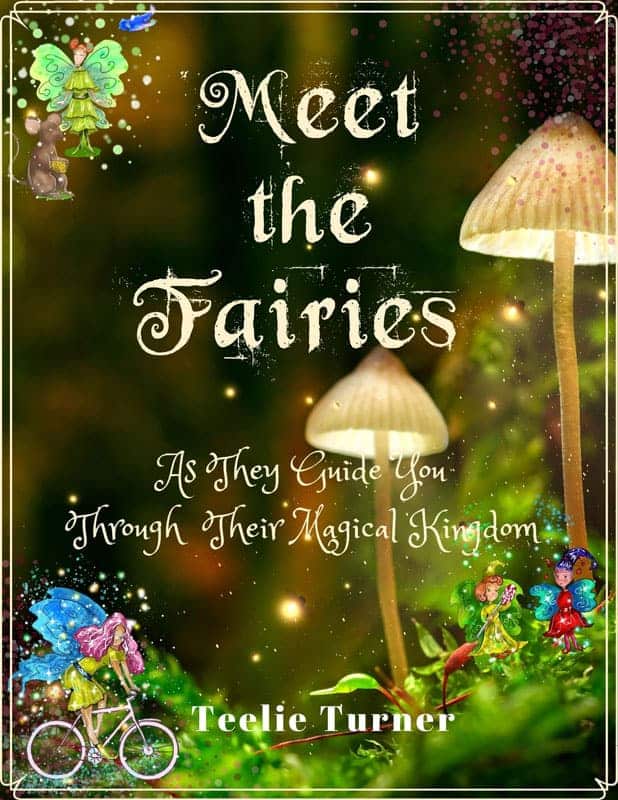 Sign up to get a copy of the Meet the Fairies catalog/book. It's an enchanted opportunity to get better acquainted with over a hundred incredible fairies.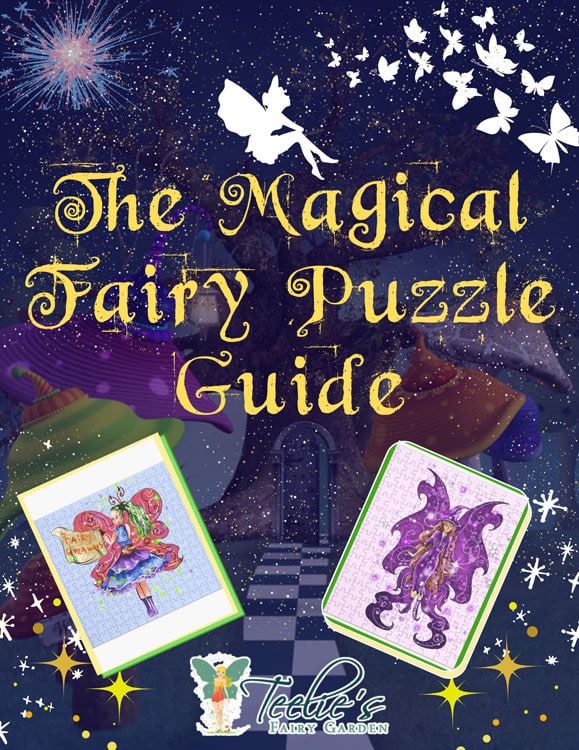 Several magical fairy catalogs and guides are available as a free download. Learn more about them here.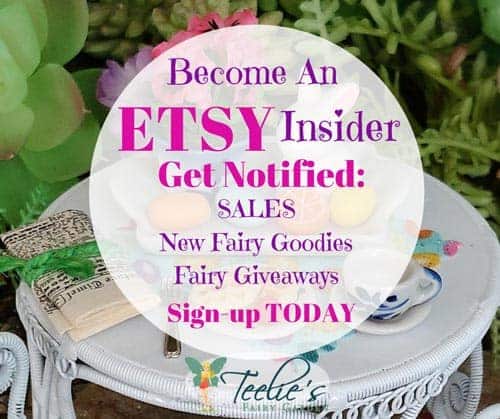 You can also sign up to be an Etsy insider and get notified by e-mail about fairy giveaways, goodies, and sales. Sign up here. 
Just a disclaimer – We have partnered with these companies because we use their products and/or proudly trust and endorse them – so we do receive a commission if you make a purchase or sign up for services. Often, we are able to negotiate special discounts and/or bonuses, which we will pass on to you via our links. We often get short notice on sale items available for 24-48 hours as we will pass these savings onto you.