Welcome back to Teelie's Fairy Garden. This week we're going to explore some Halloween miniatures which would look incredible in your terrarium or fairy garden.
You can also learn about our Halloween instant fairy garden in this fun video.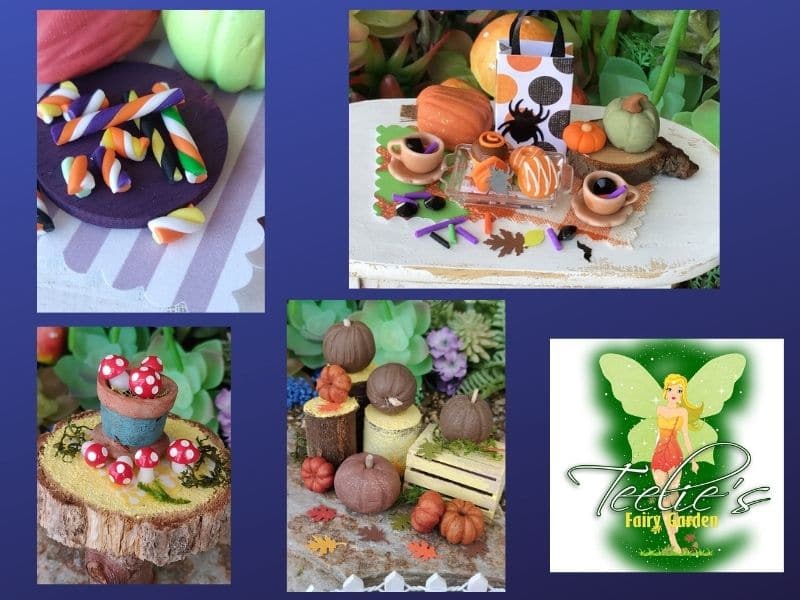 Striped Candy
Candy sticks would be a good addition to a terrarium or fairy garden. The miniatures would fit great in the small glass dome. Find them on Etsy.
Terrarium Tea Party
You could arrange a Halloween tea party scene using miniature doughnuts, cups, a tray, and pumpkins in your terrarium. Be sure to read about the terrarium's size as there are different models available. You can find the tea party scene on Etsy.
Whimsical Toadstool Mushrooms
Toadstool mushrooms are always welcome in a fairy garden regardless of the size of the container that you use for it. These miniatures add a bit of color and whimsy to a garden. Learn more on Etsy.
Rustic Sparkly Pumpkins
Pumpkins would be a cute addition to your fairy garden. We have some fun, sparkly ones with a rustic look available on Etsy.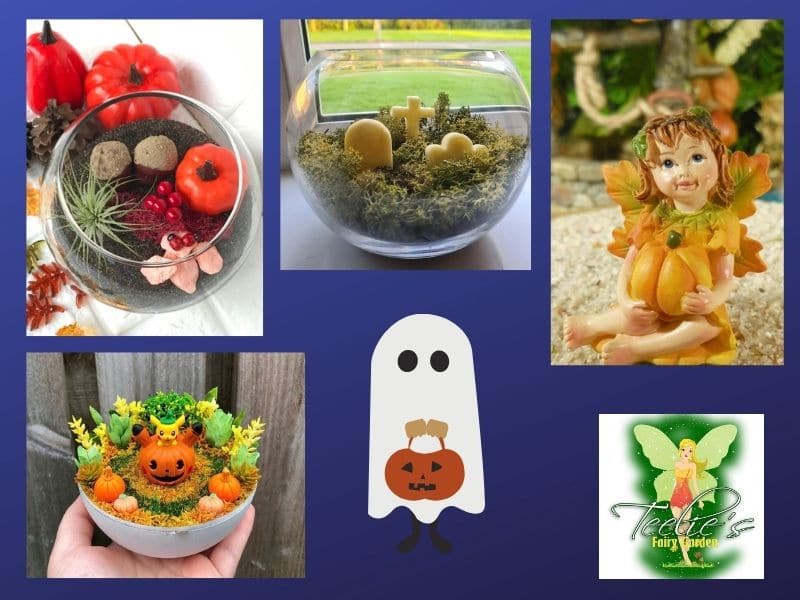 Autumn Terrarium Kit
If you'd like a kit so that you have everything you need for your autumn or Halloween terrarium, you might enjoy this air plot moss kit. It includes a pumpkin, acorns, moss, decorative rocks, sand, and a few other fun items. Find it on Etsy.
Spooky Halloween Terrarium Kit
We found a spooky Halloween terrarium kit that invites you to paint your own gravestones. More details are available on Etsy.
Pokemon Pumpkin Patch
If you're familiar with Pokemon, then you might recognize Pikachu in this Halloween pumpkin patch. You can find Pikachu in a magical scene in a terrarium on Etsy.
Marigold the Harvest Fairy
Marigold the Harvest Fairy would also be an adorable addition to your fairy garden. Her wings resemble leaves and she's holding a pumpkin in her hands. Learn more on Etsy.
Thank you for taking the time to visit Teelie's Fairy Garden. Please come back and walk our magical and spooktacular paths again soon.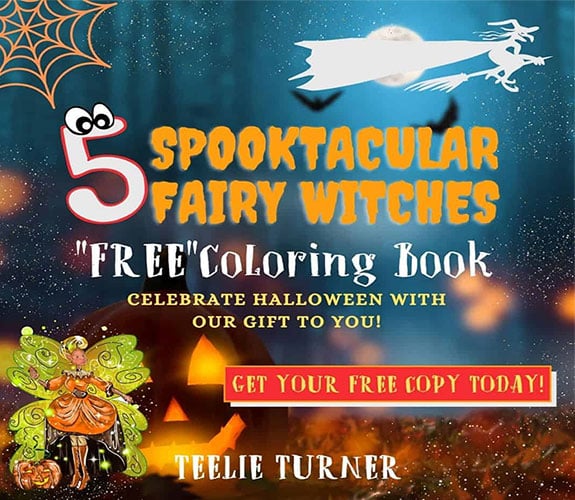 Discover Teelie Turner's complete collection of magical books here.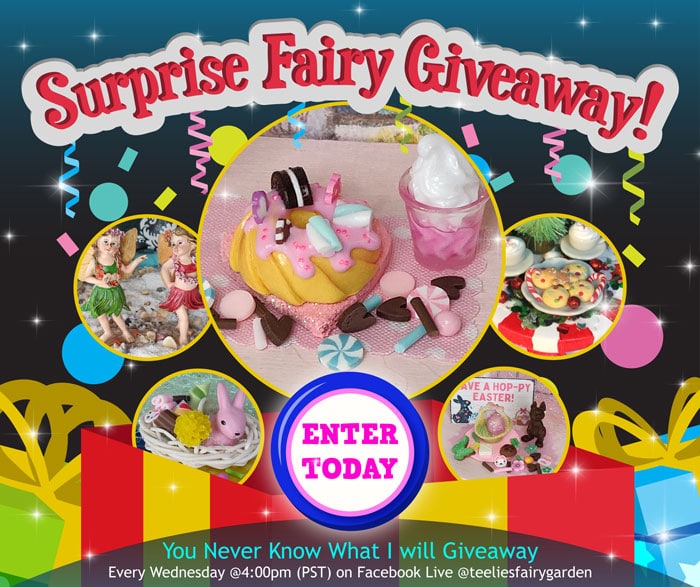 Every Wednesday, Teelie Turner will be giving away something special in a magical surprise giveaway. You'll never know what it might be and that is part of the magic that goes along with this. Sign up now for your chance to win. (USA residents only)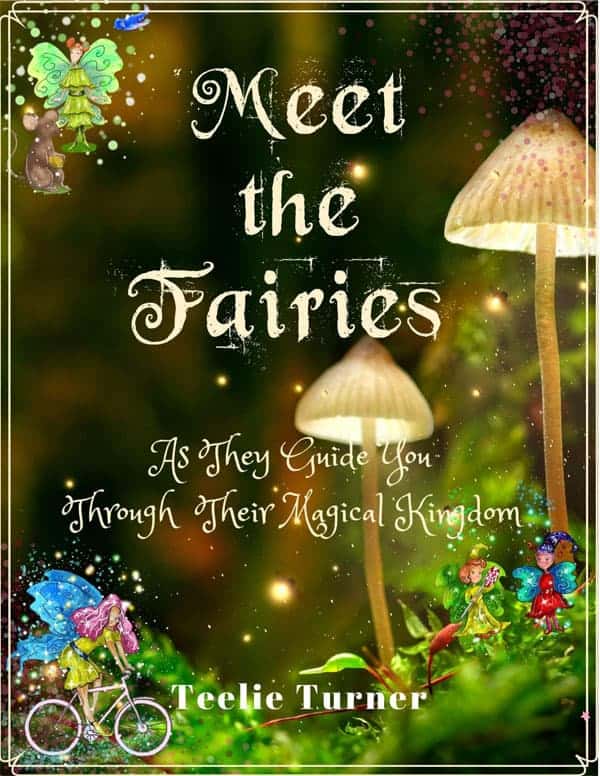 Sign up to get a copy of the Meet the Fairies catalog/book. It's an enchanted opportunity to get better acquainted with over a hundred incredible fairies.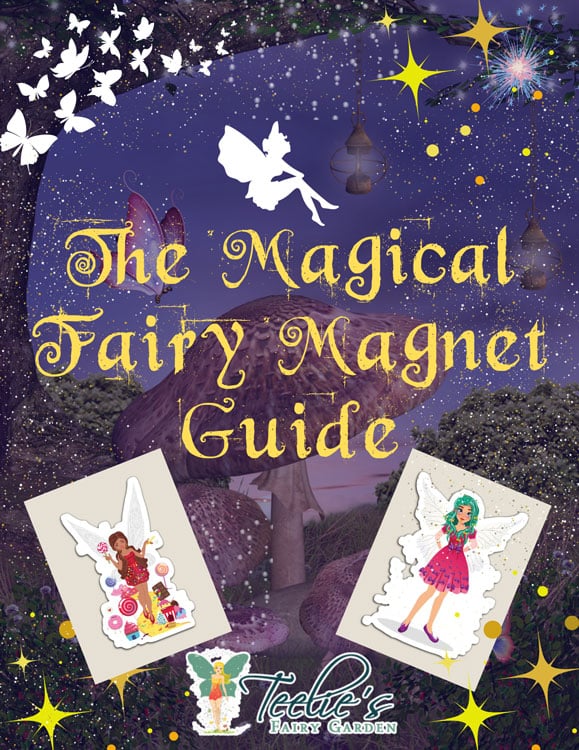 Several magical fairy catalogs and guides are available as a free download. Learn more about them here.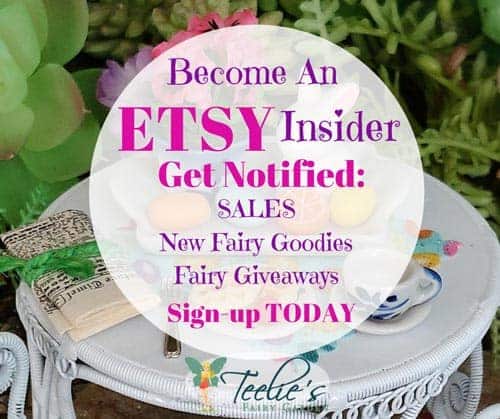 You can also sign up to be an Etsy insider and get notified by e-mail about fairy giveaways, goodies, and sales. Sign up here. 
Just a disclaimer – We have partnered with these companies because we use their products and/or proudly trust and endorse them – so we do receive a commission if you make a purchase or sign up for services. Often, we are able to negotiate special discounts and/or bonuses, which we will pass on to you via our links. We often get short notice on sale items available for 24-48 hours as we will pass these savings onto you.