Fairies have many magical qualities and there are many reasons to believe in them. As it is the start of a new year, the fairies decided that it would be a good time to remind humans why they should believe in fairies. They know that many of you already do and are so glad to have you joining them on their weekly adventures. The fairies also know that it is harder for some people to believe in them and they wanted to help you see why you should believe in them. Believing in the fairies and their reasons why can help make your days brighter throughout the year. And, once you've read the fairies messages, they hope that you'll stay in Teelie's Fairy Garden and play with them.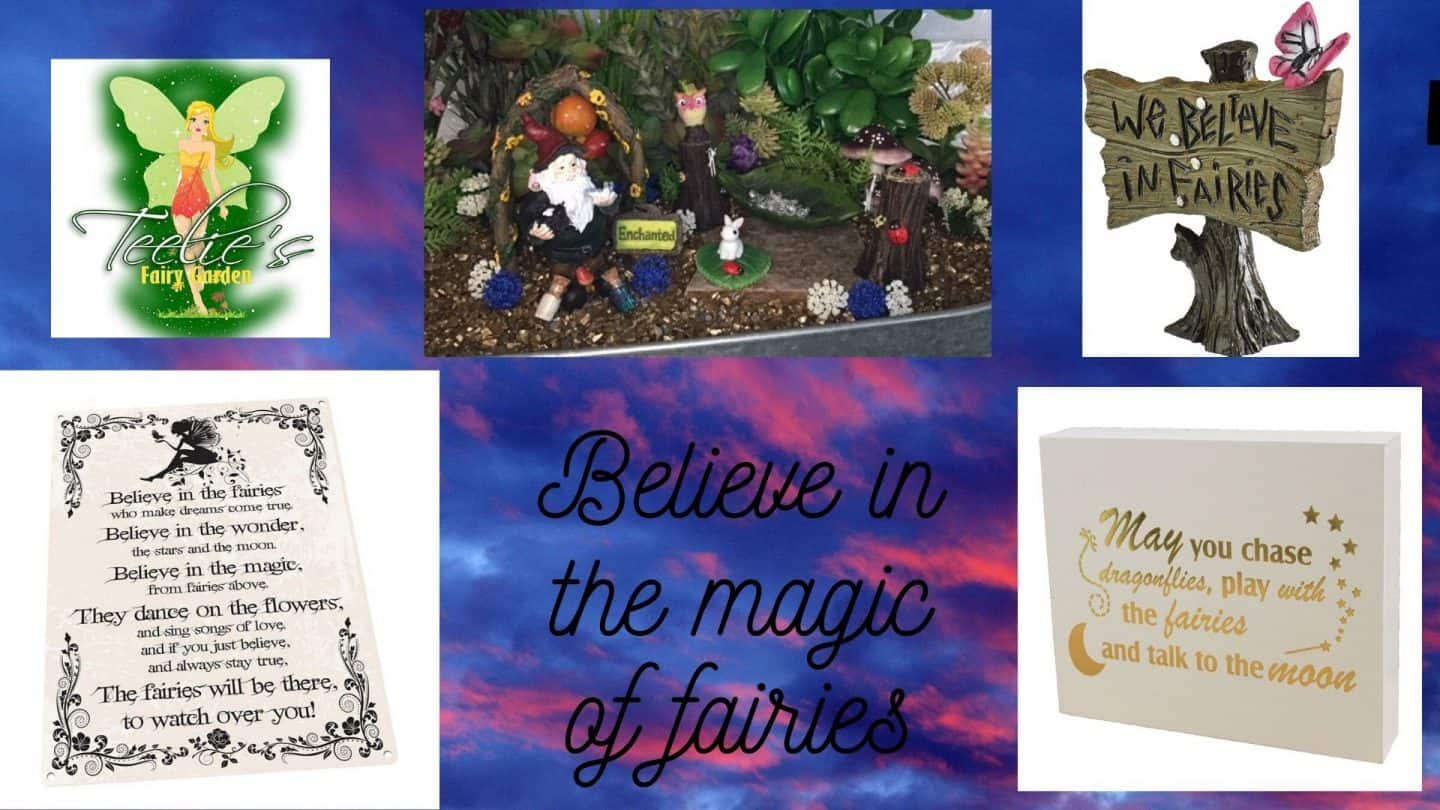 Make Dreams Come True
Fairies help to make dreams come true. They have magic in their wings and in their hearts and can appear anywhere. They also watch over humans even when they do not realize that they are  there. The fairies work hard to help keep their surroundings beautiful by caring for wildlife and nature and teaching others how to do the same. The fairies found a poetic sign on Amazon which is perfect for a child's room to help remind them of the magic and the fairies who watch over them.
Open a New World
Fairies help to open humans up to a whole new world – that of Fairy Land. Being able to think about Fairy Land helps humans to do things which they might not usually do, like talk to the moon and dream of the infinite possibilities which lie just beyond their grasp. With a bit of fairy dust and the power of believing, humans can be transported into Fairy Land and see more of the beauty of the world, from the cobwebs on the trees to the raindrops on leaves. Fairies touch everything and leave tiny footprints on this earth. The fairies chose a little wooden sign on Amazon about playing with the fairies to remind others to be open to the fairy world.
Take Us on Adventures
Fairies take us on adventures. Sometimes we don't even have to leave our homes or surroundings to do it. With fairy literature and their weekly blog stories, the fairies create a sense of adventure that is always available to humans. Fairies also dare humans to be adventurous and to discover more of the world, like taking a few minutes to look up at the night sky and see the stars or in watching a squirrel run through the trees. There is a 'We Believe in Fairies' sign on Amazon which would make a perfect addition to a fairy garden, a way of inviting the fairies into your lives.
Give us a Sense of Enchantment
Fairies are enchanting. They have beautiful clothing and magical ways. They also have very interesting friends like gnomes and mermaids. A fairy's charm is what keeps Fairy Land bright and beautiful and keeps the magical world wondering what's going to happen next. There is never a dull moment when the fairies and their friends are around. Fairies will help bring things which are unexpectedly good into your lives. And, to commemorate that the gnomes found a fairy garden scene with an enchanted sign on Etsy.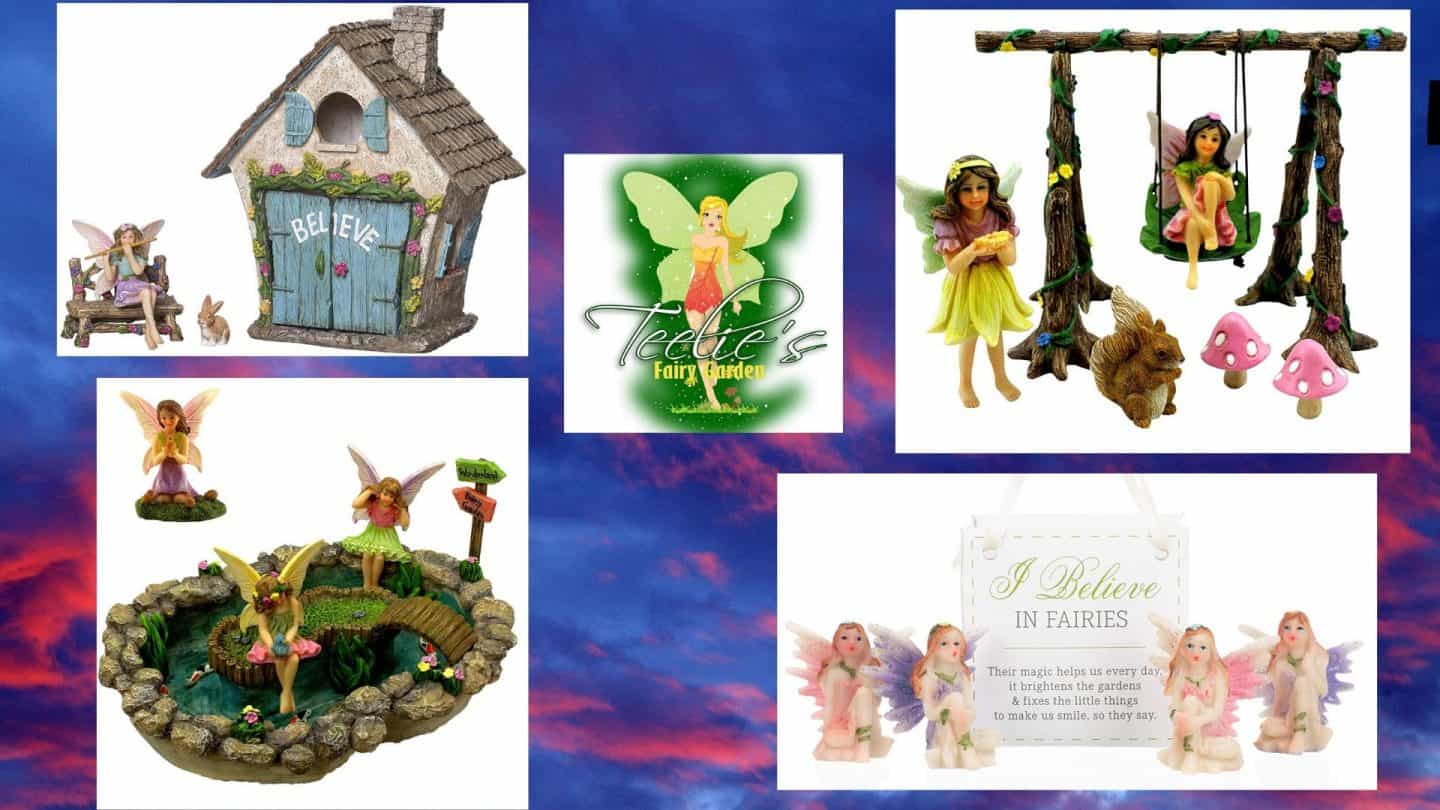 Bring Sparkle to our Lives
Fairies teach humans how to bring sparkle into their lives. Fairies are not afraid to be unique and do things in their own magical ways. The more glitter and color in a fairy's life, the happier they are. Fairies take chances and in doing so sometimes they even surprise themselves. Some of the fairies have a little cottage in their gardens which says believe and a fairy pet to keep them company. If you'd like to own your own fairy set, you can find it on Amazon.
Fairies Help Others Smile
Fairies can help each other smile and they can also help their humans smile. Fairies even help a few very deserving humans with their chores around the home, making it a delightful surprise when the humans get home from work. Sometimes, they also leave little surprises like a flower in a planter box where the human didn't even plant it. Fairies love to add little touches of nature here and there to help bring smiles to everyone who sees it. And to remind everyone to smile and to believe in fairies, the fairies found pink and purple mini garden figurines on Amazon.
Fairies Make us Better People 
Fairies have the ability to help make humans better people because the fairies teach humans how to believe in magic, self-esteem and little delights. Fairies teach humans to take time to enjoy life's pleasures and to be kind to others. Hearing about the simple acts of kindness that fairies perform, can inspire humans to pass that goodness on to others. To bring joy to humans and to decorate a fairy garden, the fairies found a beautiful lily pond and fairies on Amazon that would make a wonderful surprise for someone special, to help them capture the magic.
Fairies Lighten our Hearts
Fairies have the ability to lighten the human heart. Fairies are almost always dancing and smiling and having a good time which reminds humans to have a good time too. Fairies are also excellent problem solvers and encourage humans to work together to make positive changes in the world. The fairies found a miniature fairy set on Amazon that includes a swing set, decorative mushrooms and a playful squirrel pet because they know that watching the fairies play will help to lighten anyone's heart.
These are only a few reasons why humans should believe in fairies and spend more time in their wondrous Fairy Land. To continue learning about fairies, please take a walk or catch a ride in a fairy animal drawn carriage to Teelie's Fairy Garden, where there is magic and enchantment everywhere.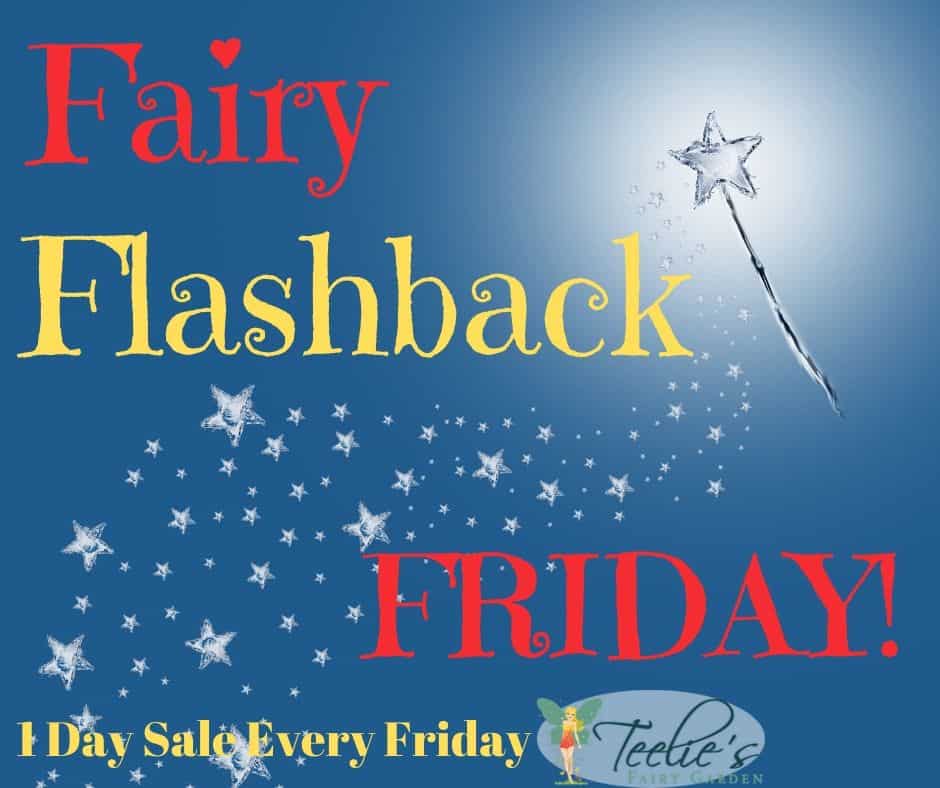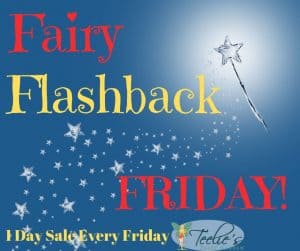 Every Friday, you'll also find a sale on at our Etsy Store. There are many items on sale from 25-40% off. Check it out now.
Just a disclaimer – We have partnered with these companies because we use their products and/or proudly trust and endorse them – so we do receive a commission if you make a purchase or sign up for services. Often, we are able to negotiate special discounts and/or bonuses, which we will pass on to you via our links. We often get short notice on sale items available for 24-48 hours as we will pass these savings onto you.