Rosita the Fiesta Fairy is pleased to greet you. She's visiting Teelie's Fairy Garden and sharing some of her adorable products with you. She hopes that you'll want to enjoy them for your remarkable Cinco de Mayo adventure.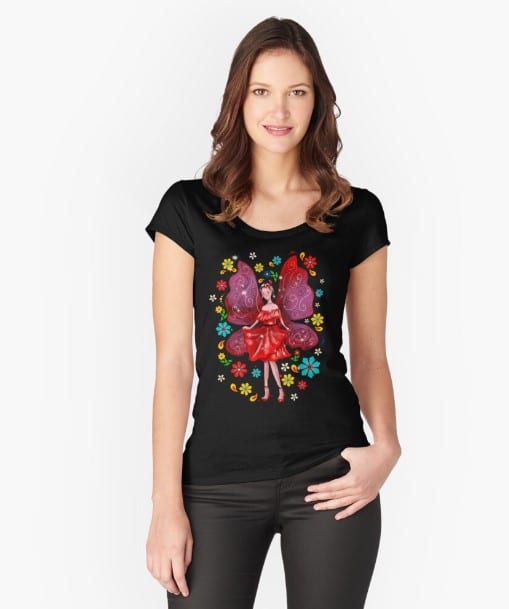 Enjoy some magical clothing featuring Rosita the Fiesta Fairy. This is Rosita's In Celebration Flower design on a fitted scoop T-Shirt. This is a great way to get into the partying mood for Cinco de Mayo. The design is bright and colorful. Several sizes and background colors are available. We love how the colors really pop on this black background. Learn more here.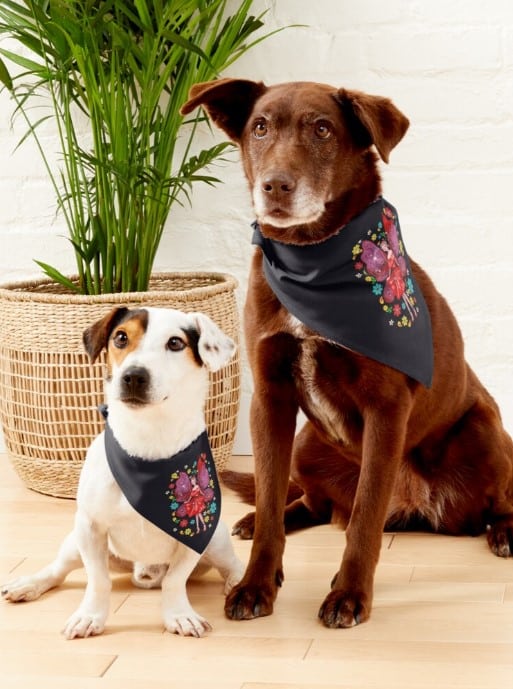 You can also get your pets into the spirit of Cinco de Mayo. One amazing option is this adorable pet bandana that features Rosita the Fiesta Fairy on it. If your pet is wearing this, we'd love it if you share photos with us. Learn more here.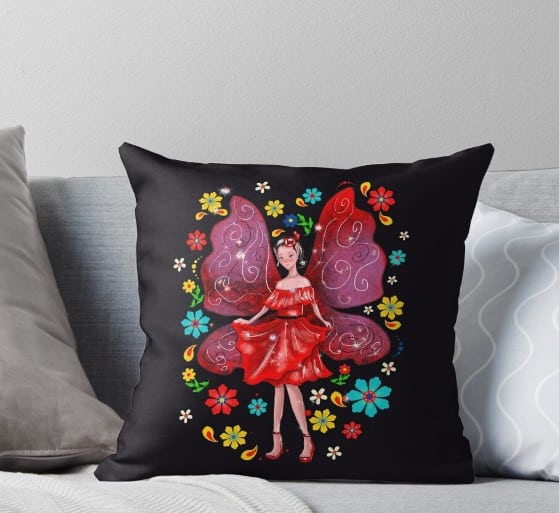 Add some Cinco de Mayo magic to your surroundings with this gorgeous throw pillow that features Rosita. You can get this pillow with the insert or just as the cover. Learn more here.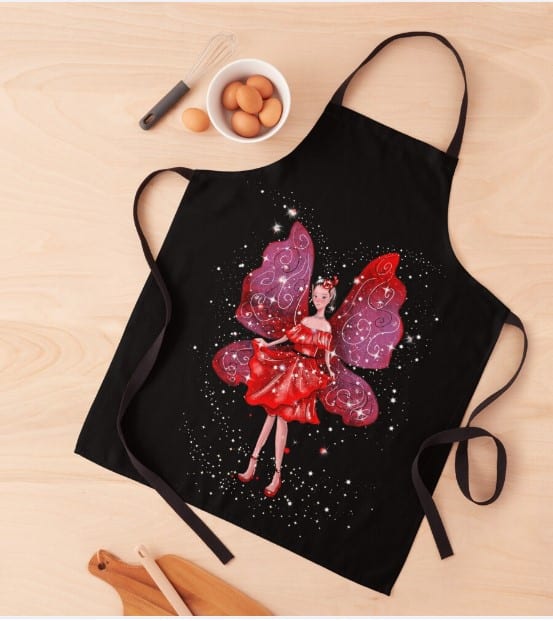 In this stylish Rosita the Fiesta Fairy design instead of being surrounded by flowers, Rosita is surrounded by a multitude of sparkles. She wanted to show you her versatile apron that will be great for cooking up a Cinco de Mayo meal, or for gardening, crafting, or painting. Learn more here.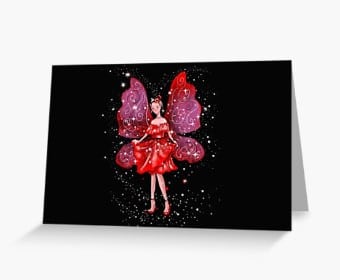 Rosita the Fiesta Fairy also has some beautiful greeting cards that you can use to spread some magical cheer this Cinco de Mayo. Each card is blank so that you can write the message that you'd like inside. Two different card sizes are available. Learn more here.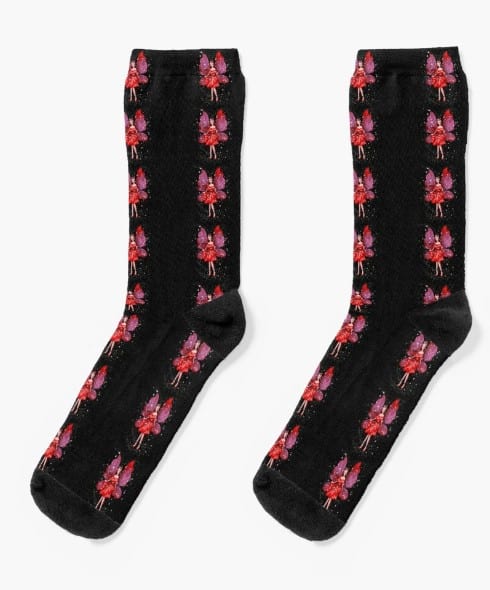 You can also enjoy some Cinco de Mayo magic with Rosita the Fiesta Fairy's enchanted socks. They come in one size. These would be great for a May 5th campfire while enjoying tacos with friends. Learn more here.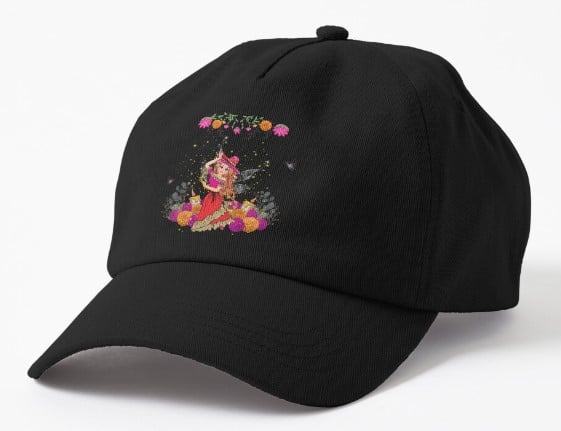 Rosita the Fiesta Fairy would also like to introduce you to her friend Felicia the Magical Fairy Book Club Fairy. This year Felicia will be joining Rosita at a magical Cinco de Mayo celebration and Rosita had to be sure that Felicia was ready for the big party. As you can see with Felicia's outfit on this baseball cap, she's ready. Learn more here.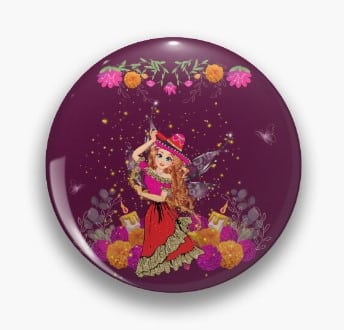 Felicia's Fiesta Collection In Magenta Pin
You can find another incredible Felicia design for Cinco de Mayo on a magenta background. Felicia decided to share her pin with you as it can be a fun addition to a sash or outfit. Learn more here.
We're glad that you were able to visit Teelie's Fairy Garden and enjoy some time with Rosita the Fiesta Fairy. We hope you have a great Cinco de Mayo.
Here is a magical fairy video for you to enjoy.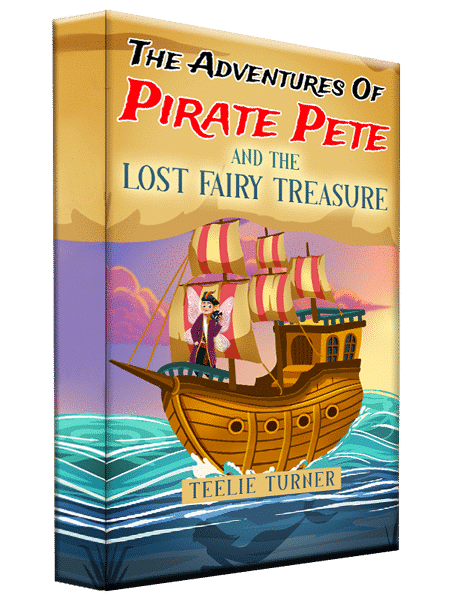 Discover Teelie Turner's complete collection of magical books here. 
Discover one of our magical book trailers.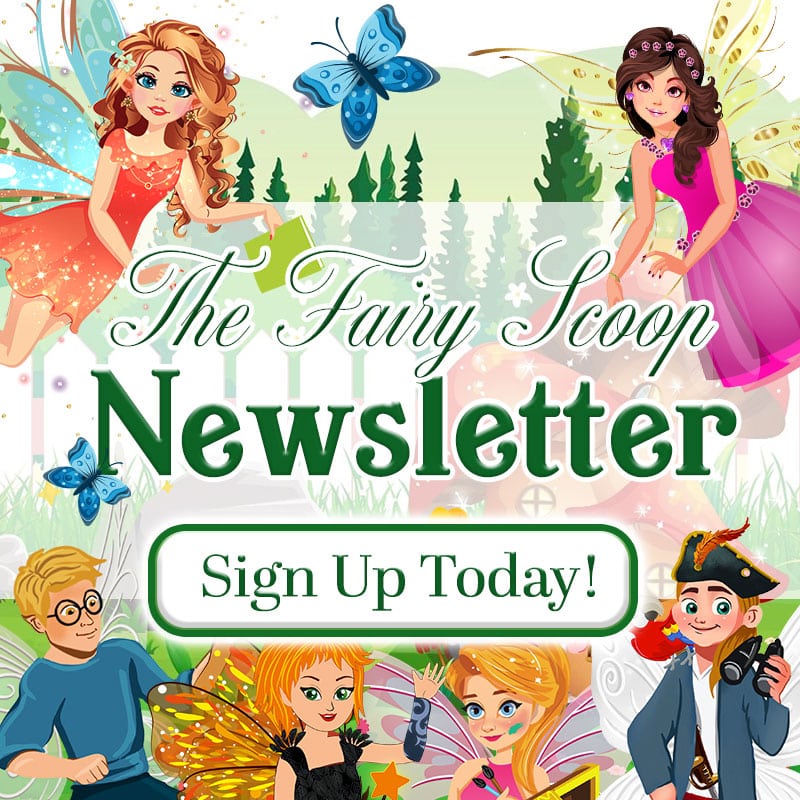 Sign up for The Fairy Scoop Newsletter here. 
Just a disclaimer – We have partnered with these companies because we use their products and/or proudly trust and endorse them – so we do receive a commission if you make a purchase or sign up for services. Often, we are able to negotiate special discounts and/or bonuses, which we will pass on to you via our links. We often get short notice on sale items available for 24-48 hours as we will pass these savings onto you.