Teelie's Fairy Garden is looking forward to a fantastic fishing adventure this week. This fishing fairy wants to tell you what you can expect. It's going to be so much fun!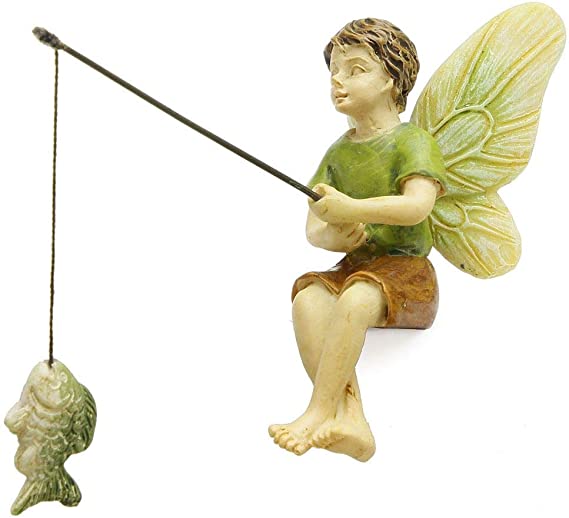 Woodland Knoll Miniature Fairy Garden Fishing Boy Mg253
Let's Go Fishing
This fairy boy loves to go fishing whenever he gets a chance. He likes to make his own fishing poles too from materials that he finds in the woods. There's a quiet fishing hole in the woods that he enjoys using to find something tasty to cook up for supper. Learn more here.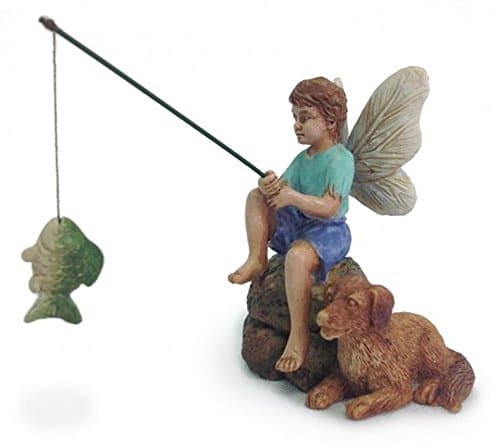 Gone Fishin'" Miniature Fairy Garden Boy Fishing w/ Dog Figurine
Gone Fishin'
A fishing trip is a good way to take a break from a busy routine. Getting to take along a pal when you go fishing is even better. This fairy boy and his dog have headed to the stream in search of the catch of the day. Learn more here.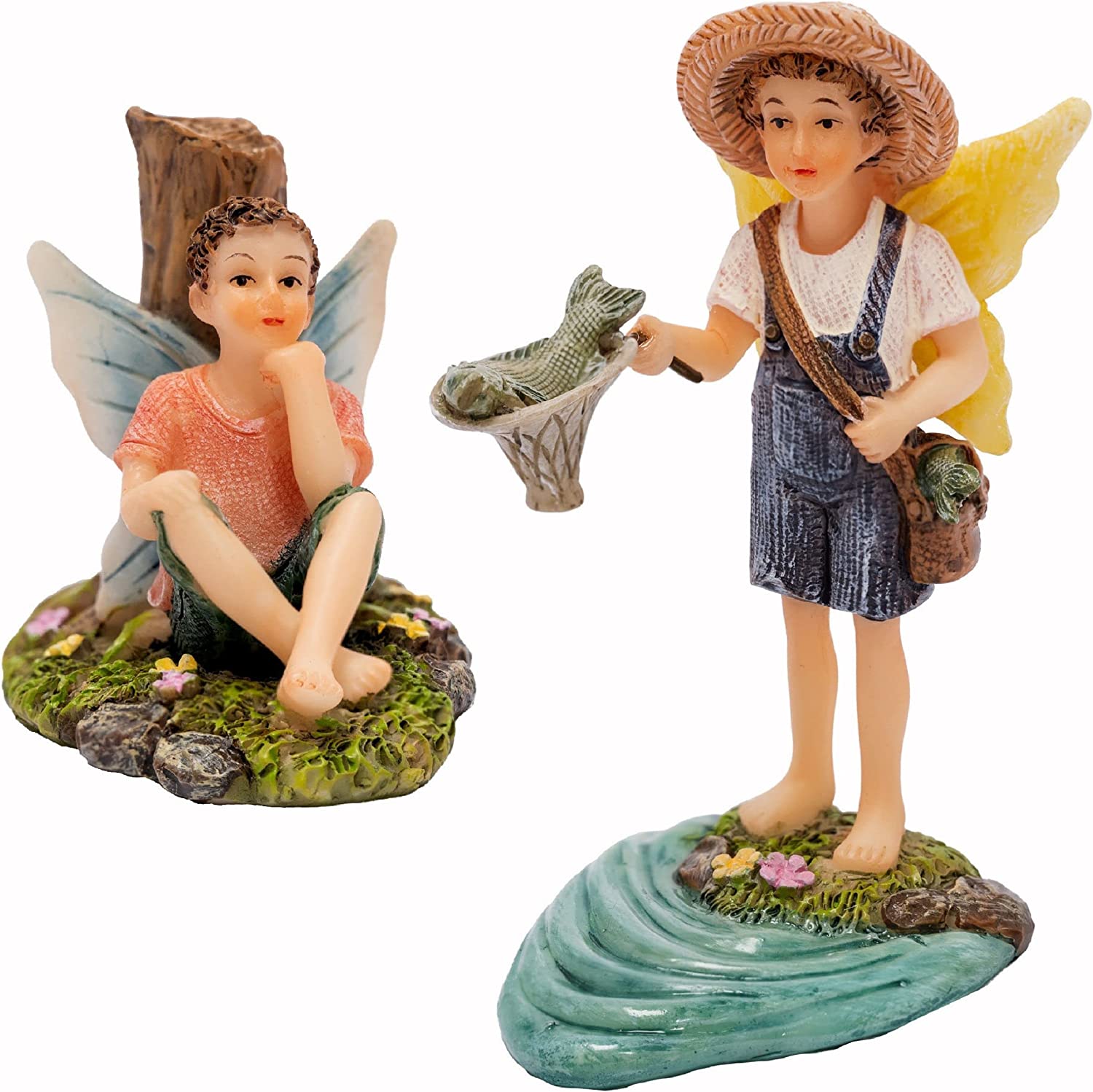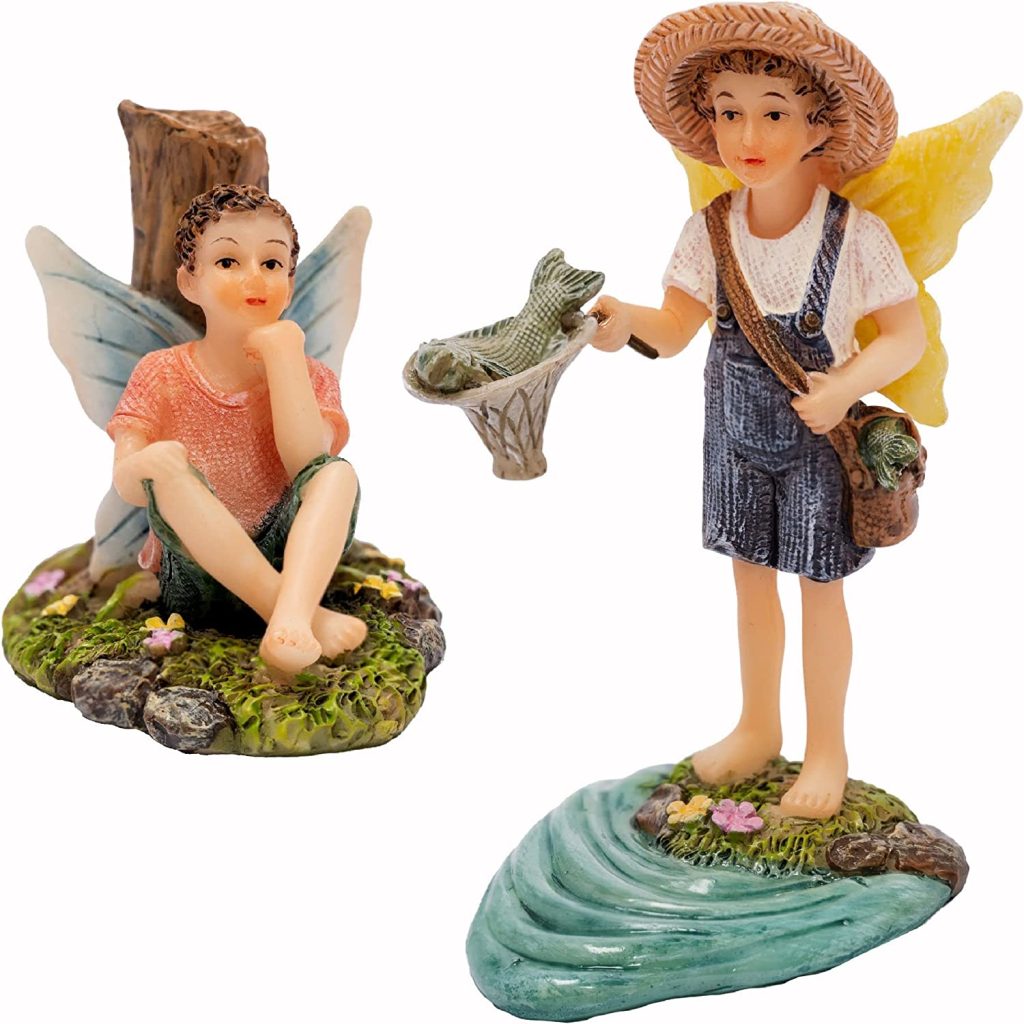 PRETMANNS Fairy Garden Fairy Figurines – Adorable Fishing Boy Garden Fairies – Small Fairies for Gardens – The Boy Fairies are Ideal Accessories for an Outdoor Miniature Garden – 2 Fairies
Fishing With Friends
These fairies are enjoying a chance to fish together and catch up on what is happening in their lives. One fairy is showing the other how to catch a fish in a net. There is a shallow spot near where they like to go swimming where lots of fish can be seen. What is your favorite way to fish? Learn more here.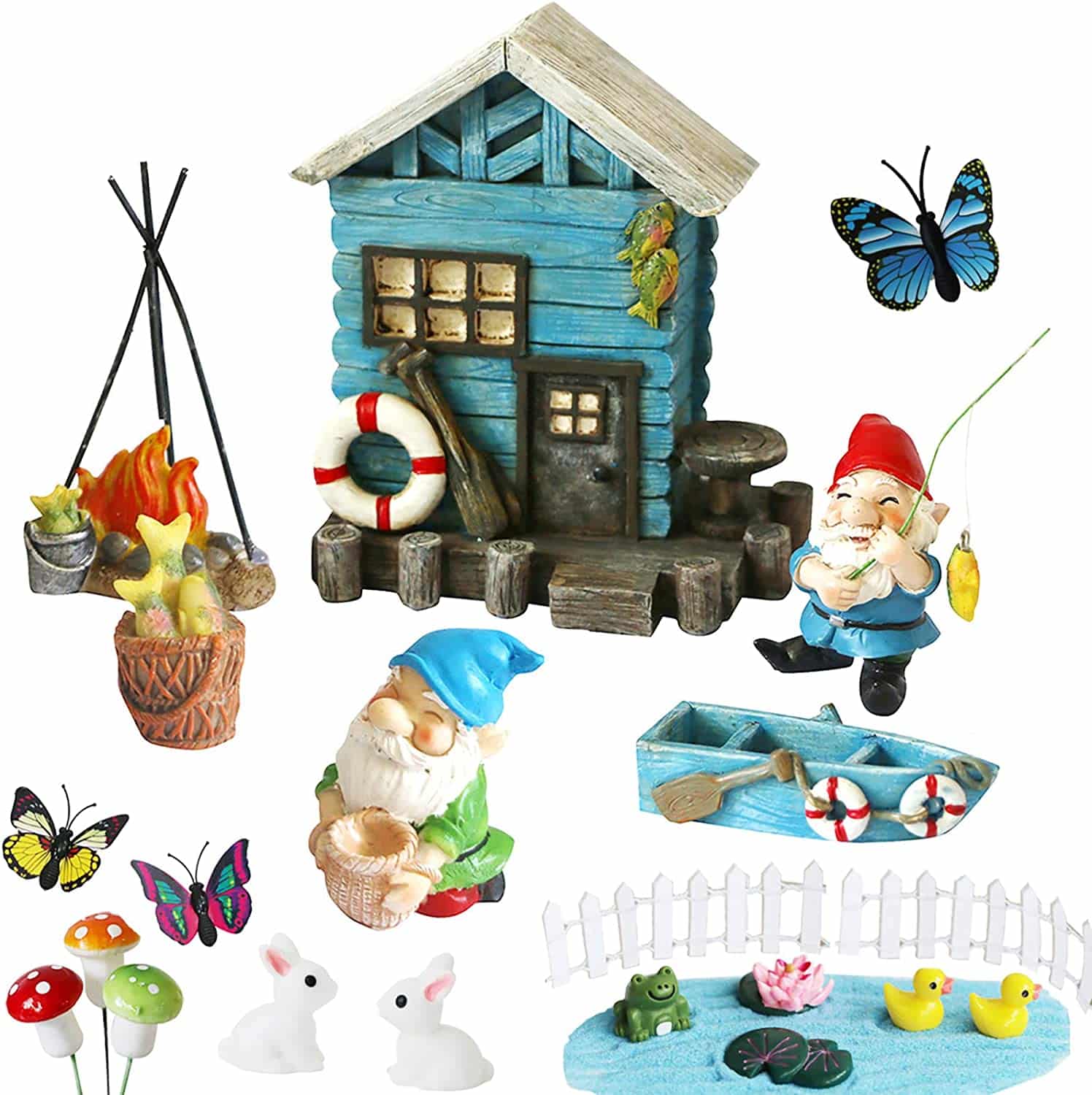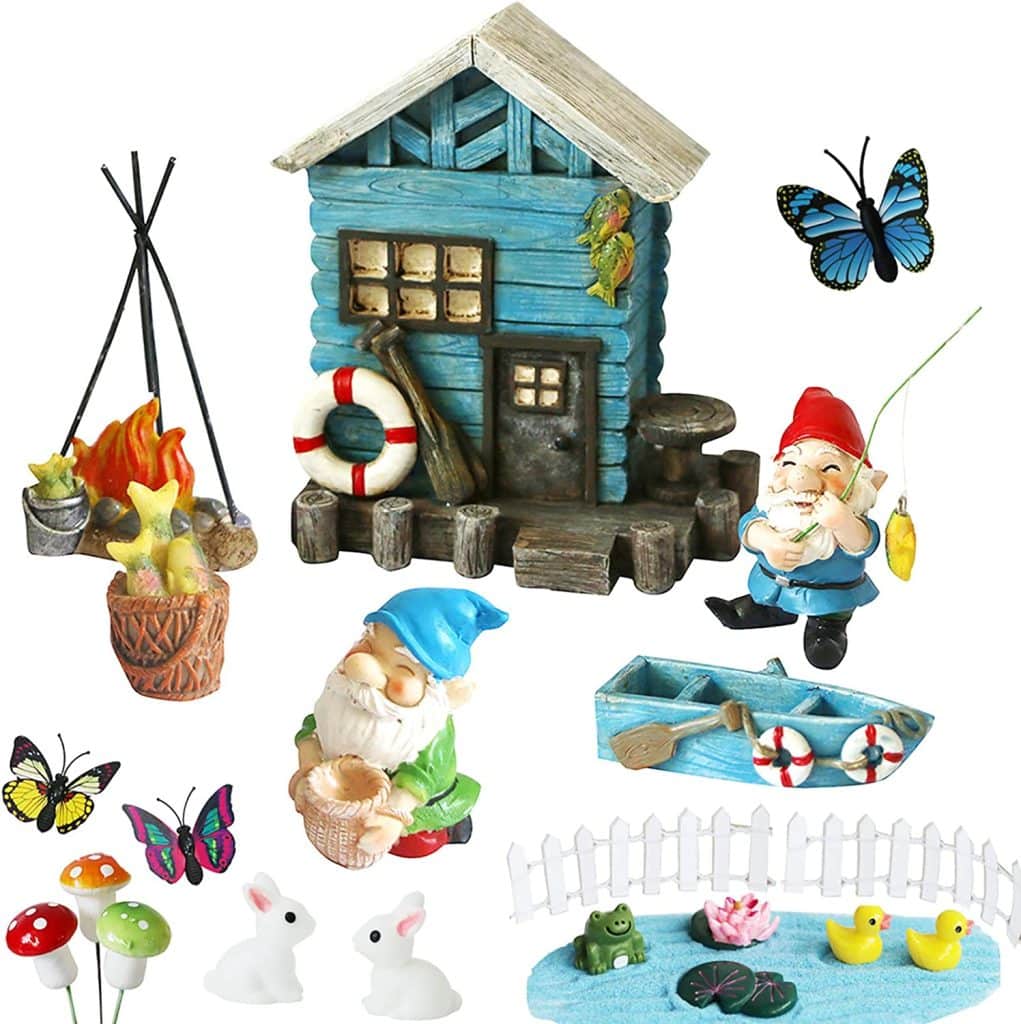 BangBangDa Miniature Fairy Garden Gnomes Decoration – Small Figurines Statue Accessories Gnome House for Outdoor Indoor Home Yard Patio Decor Ornaments Kit Fence Mushroom
The Gnomes Magical Adventure
The gnomes have gone on vacation. They're staying at an adorable little blue beach house and are going to be fishing. They'll use a boat to paddle out to a good fishing spot. Then, in the evening they'll roast their fish over a campfire. They'll also be visited by some adorable ducks and ducklings, and bunnies during their trip. Learn more here.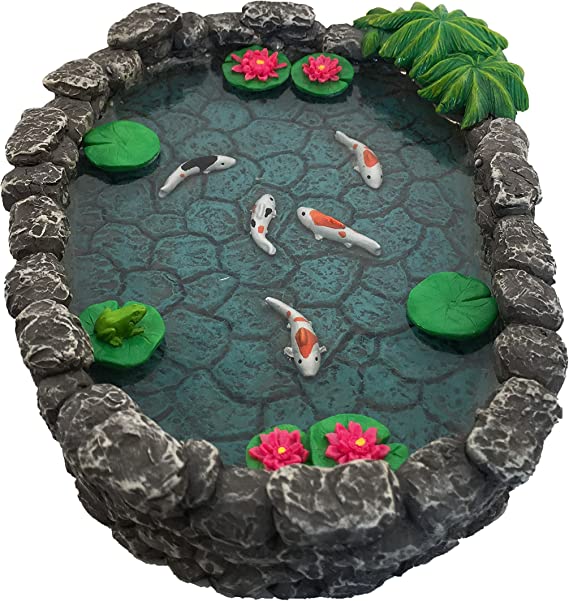 GlitZGlam KOI Miniature Pond – Koi Pond for a Fairy Garden. A Miniature Pond for a Miniature Fairy Garden and Enchanted Garden Accessories
Cute Koi Pond
This cute koi pond looks like a great spot for fishing. It is also a nice place to visit to relax and enjoy being in nature. The flowers and lily pads are beautiful too. Learn more here.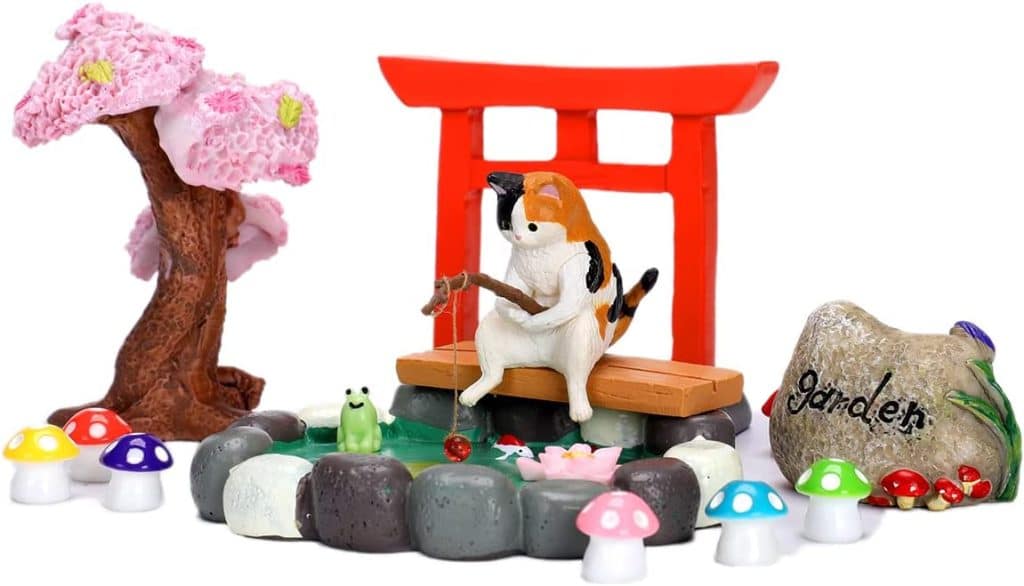 14 PCS Fairy Garden Kit, Fishing Cat Figurines, Miniature Koi Pond Mushroom Outdoor Statues, Tiny Ornaments for Micro Landscape Plant Pots Bonsai Craft Décor
This is an unusual sight to see this cat fishing in a koi pond. Generally, cats stay away from the water, but it seems that the lure of a good fish is just too much for this cat to resist. Learn more about her fishing adventure here.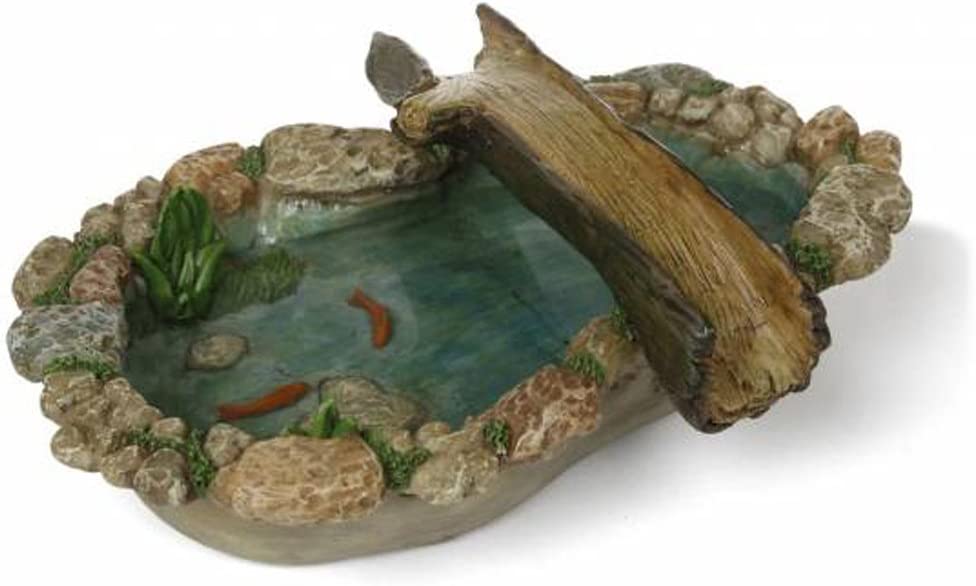 Tree Bridge Pond Miniature Fairy Garden Resin Figurine
Great Fishing Spot
This appears to be a great fishing spot. A fairy could get comfortable on the log bridge and fish for hours in the gorgeous waters below. Learn more here.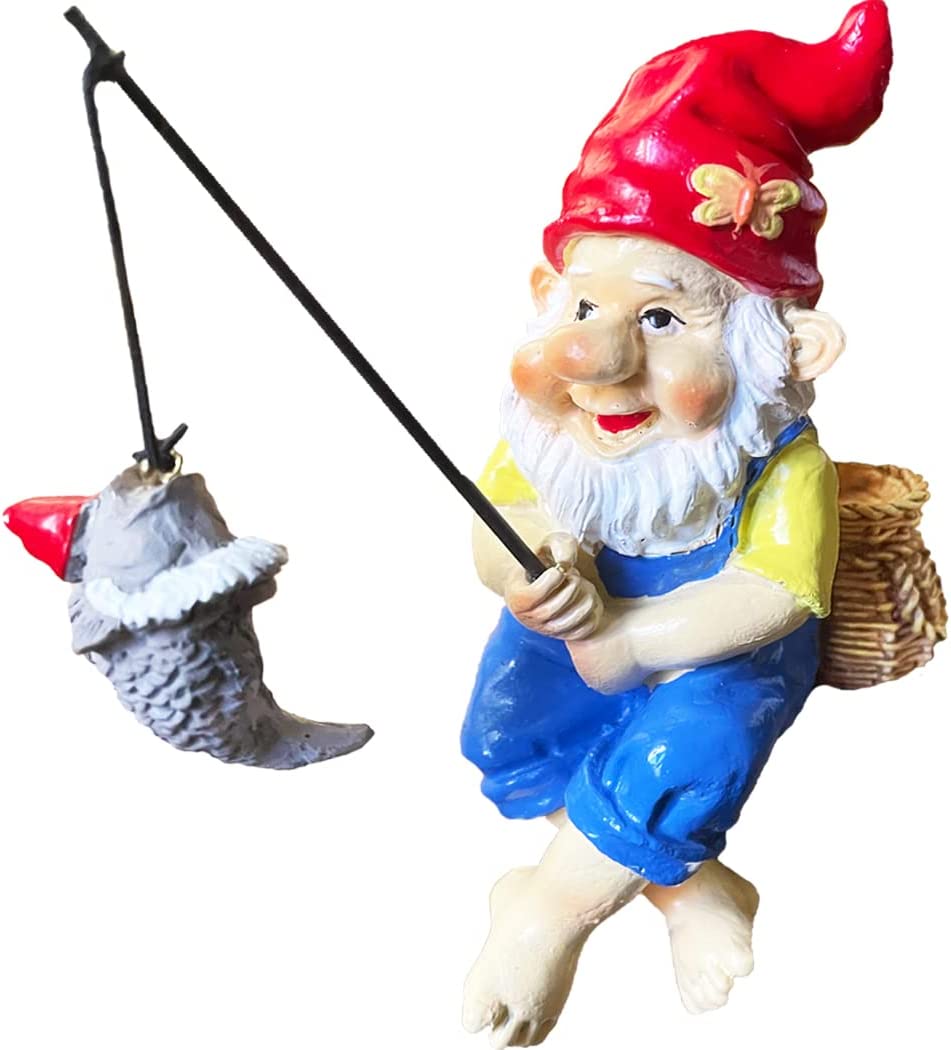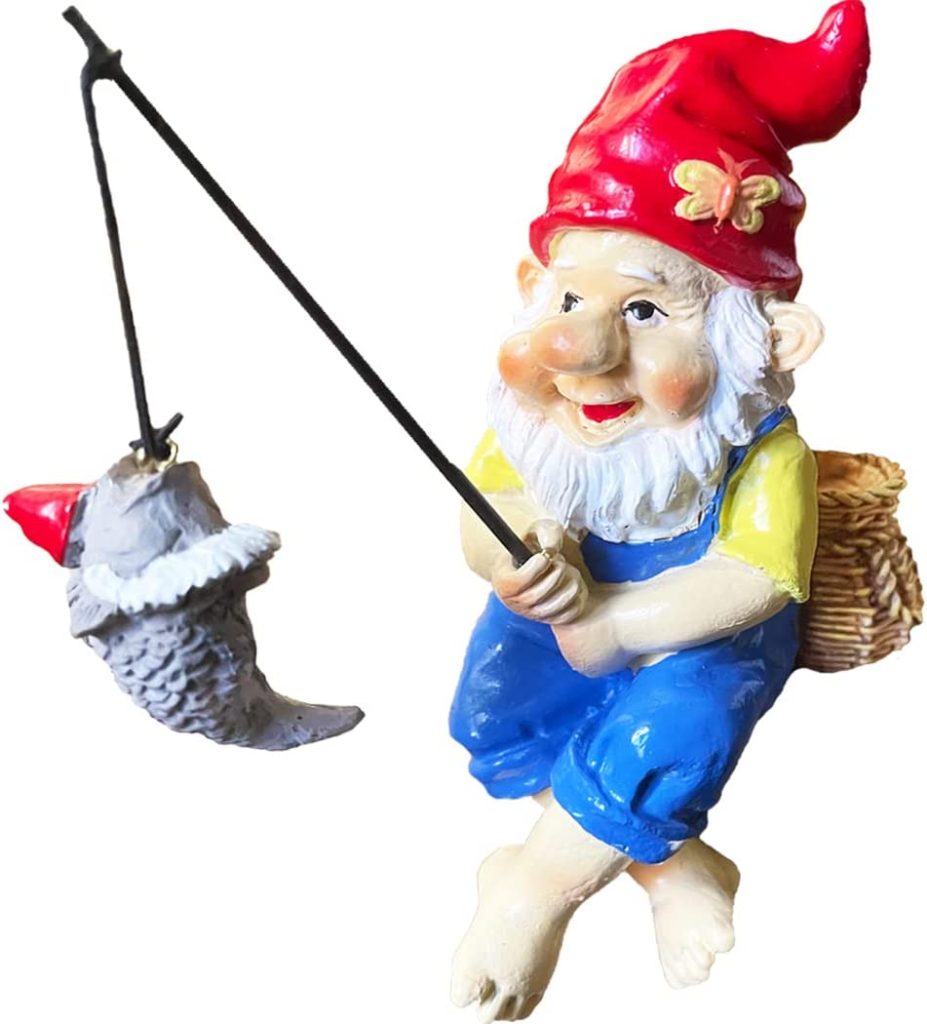 MasGo Fishing Gnome Sitter Statue, Fishing Gnome Garden Statue, Resin Garden Gnome Statue, Funny Outdoor Lawn Garden Gnome Statue Decoration
Fishing Party
This gnome is looking forward to a fishing party where he and some of his gnome and fairy friends will enjoy some time fishing together. He's hoping that Pirate Pete the Pirate Fairy might make an appearance to judge who catches the best and biggest fish. Learn more here.
Thank you for spending time in Teelie's Fairy Garden with us. We hope that you've enjoyed this amazing fishing adventure. Please keep visiting us on social media. The adventure never has to end when you're in Fairy Land.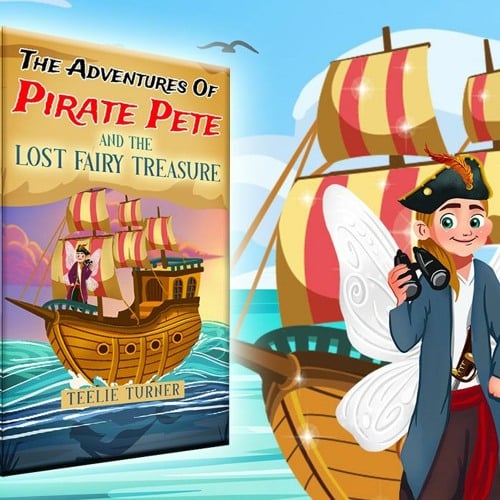 Discover Teelie Turner's complete collection of magical books here. 
Discover one of our magical book trailers.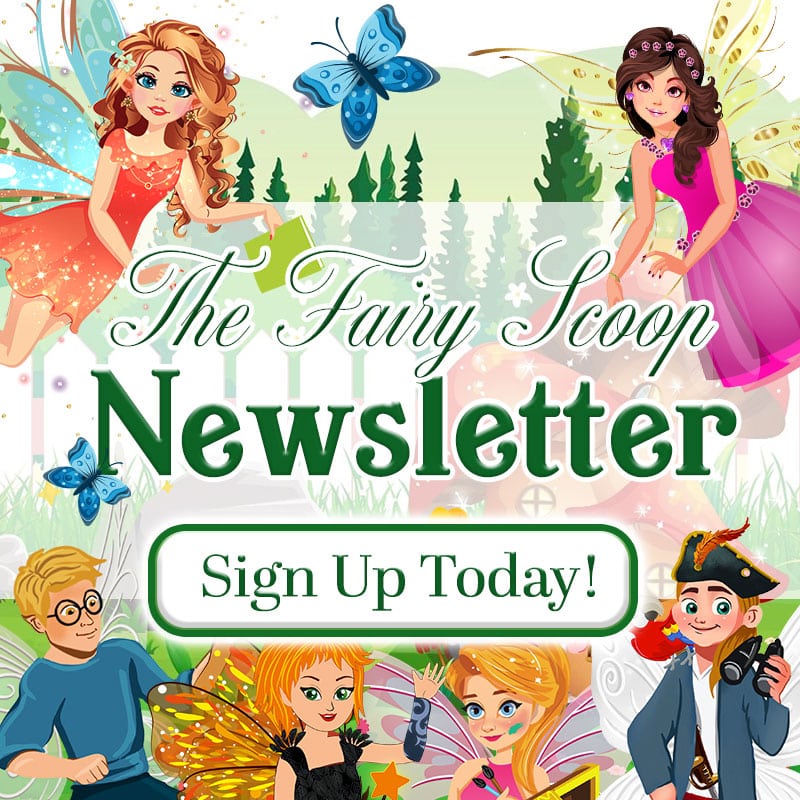 Sign up for The Fairy Scoop Newsletter here.
Just a disclaimer – We have partnered with these companies because we use their products and/or proudly trust and endorse them – so we do receive a commission if you make a purchase or sign up for services. Often, we are able to negotiate special discounts and/or bonuses, which we will pass on to you via our links. We often get short notice on sale items available for 24-48 hours as we will pass these savings onto you.