The Beige Fairy Helpers which are known for lending a hand wherever needed around Fairy Land are excited to announce that they and their magical friends have launched a brand-new club. The Magical Fairy Button Club will be giving away a fairy button each week beginning on Friday, August 28th. When you sign up for The Magical Fairy Button Club you get a chance to win incredible buttons and meet more of the enchanted fairies that call the Fairy Kingdom their home. Everyone who signs up for the club will also receive a special fairy report on displaying the fairies' beautiful buttons. These delightful fairy buttons are available in large and small sizes. The link will be available soon so that you can sign up.  For today, the fairies have decided to share eight of their magical buttons with you.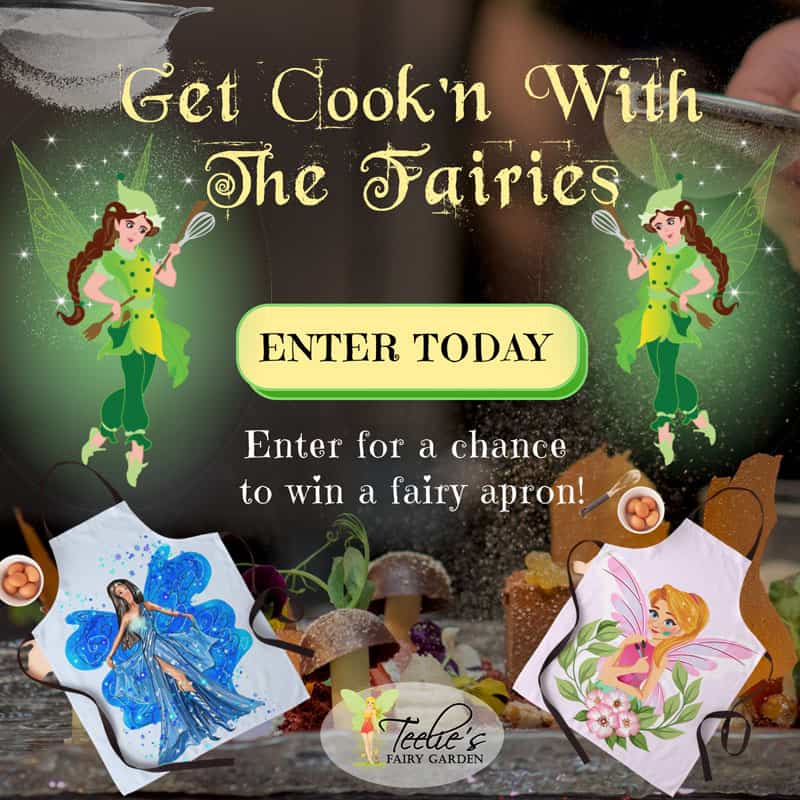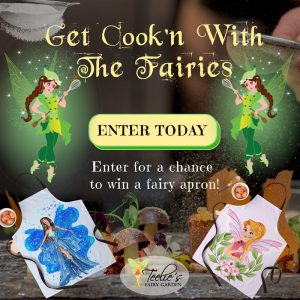 The magical Get Cook'n With the Fairies club launched last week and is now accepting members. It comes with a magical apron guide and a chance to win a fantastic fairy apron in the monthly drawing. Sign up now.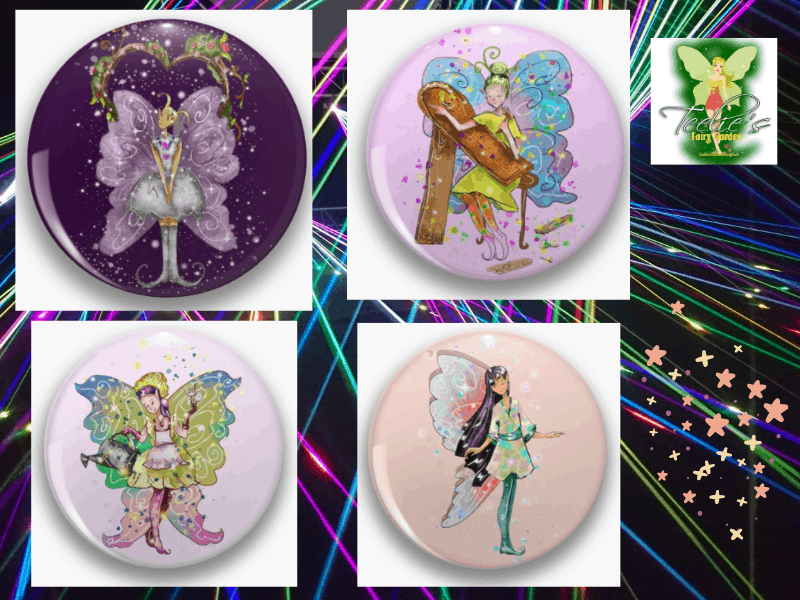 Trixy the Trellis Fairy
Trixy the Trellis Fairy looks stunning on her magical button that has a purple background. Her buttons and other delightful products are available on Redbubble.
Winnifred Fenn The Handmade Doors and Windows Fairy
Winnifred Fenn is the Handmade Doors and Windows Fairy. Find her on a button doing some work on another magical creation. Her buttons and other merchandise are available on Redbubble.
Gardenithia The Handmade Garden Fairy
Gardenithia the Handmade Garden Fairy is hard at work on her button watering and nurturing a magical garden to help it grow. She hopes that the magic of Fairy Land inspires you to create your own fairy garden. See the fairies' Super Summer DIY Guide here for a chance to learn more about fairy gardening. You can find Gardenithia's button on Redubble.
Amaya The Asian Inspired Fairy
Amaya the Asian Inspired Fairy is very happy to meet you. She loves travelling around the world and meeting new people and fairies as she creates peaceful and serene gardens for fairies to meditate in. Amaya's button has a calming pink background. Find her button on Redbubble.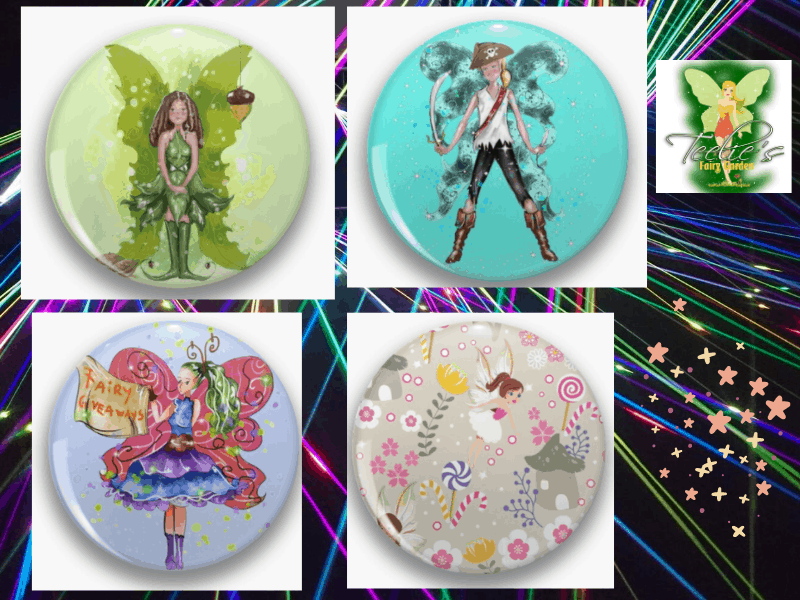 Aerenee The Forest Fairy
Aerenee the Forest Fairy can be found on a button with a pale green background, wearing her green dress. Look at her spectacular wings, don't they remind you of leaves? Aerenee loves her life in the forest where she is surrounded by magical forest creatures. Her button is available on Redbubble.
Pirate Peter The Pirate Fairy
Have you  heard about the pirate fairies? They work on ships and docks. There is no need to fear them as they are good pirates. Pirate Peter or Pirate Pete as his friends call him will soon be launching a magical book about his adventures in helping to rescue a secret fairy treasure. He also has his own collection of merchandise that includes a button. See it on Redbubble.
Glitty The Giveaway Fairy
Glitty the Giveaway Fairy is about to get very busy in Fairy Land as she'll be helping with all of the magical fairy club giveaways, including the weekly button giveaway for The Magical Fairy Button Club. She can be found on a button with a blue background wearing her stunningly magical fairy dress. Find her button on Redbubble.
Beige Helper Fairies In Tommy Tinker's Village
The final button that we'd like to share with you this week is of the Beige Helper Fairies. They're going to be helping with The Magical Fairy Button Club and all the fairies throughout the Fairy Kingdom are very glad for their implications in this fantastic fairy club. Find their buttons on Redbubble.
Thank you for joining us in Fairy Land. It's a very busy and extremely magical place to be. Keep watching for updates from Teelie's Fairy Garden as we have several exciting things happening in the next few weeks including launching some new fairy books and other magical fairy clubs. We're also available on social media and Bloglovin' and would love to hear from you.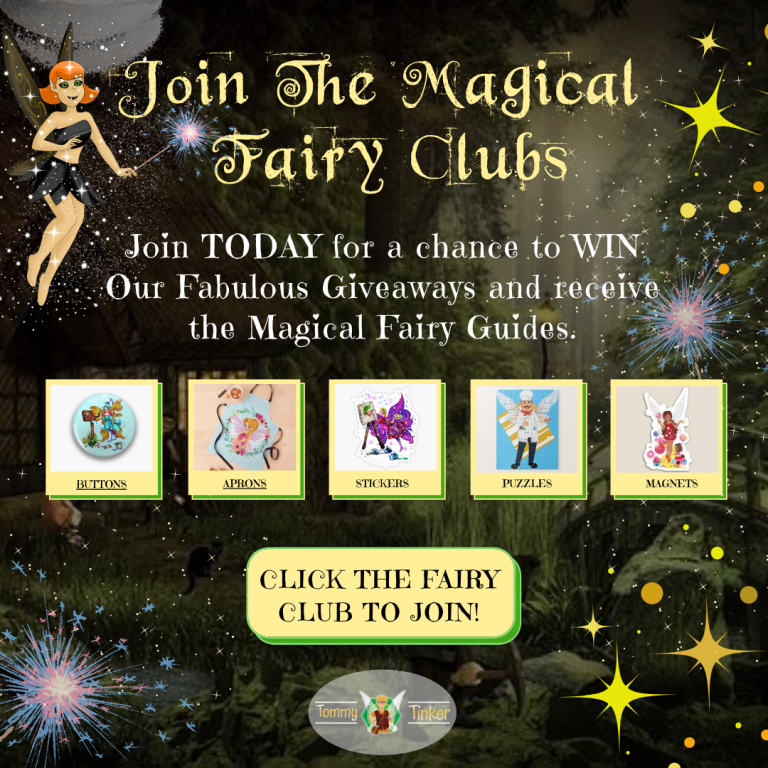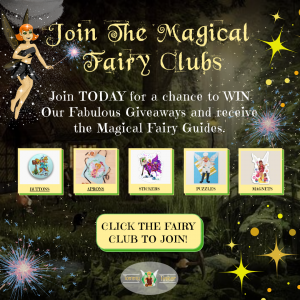 The Fairies have started several magical fairy collector's clubs. Learn more about them here.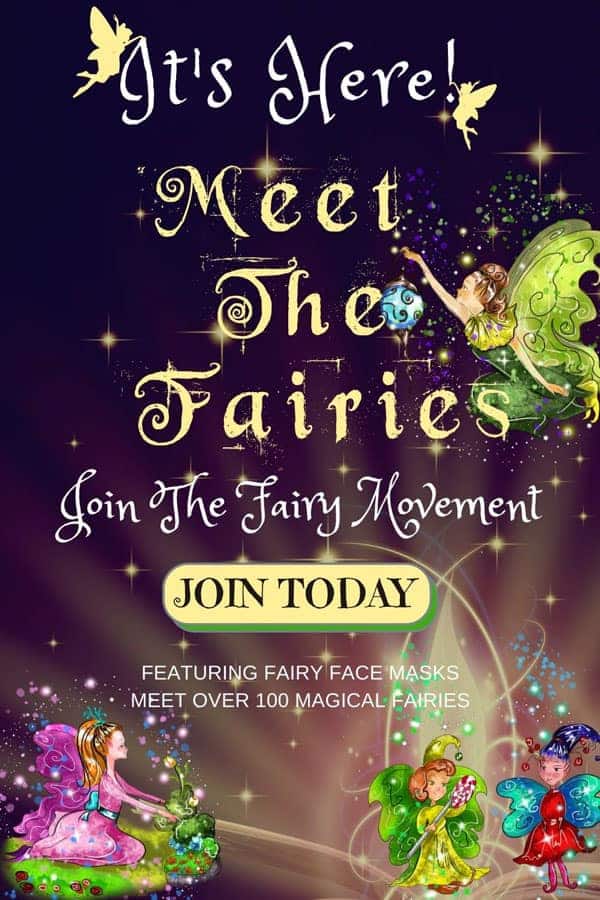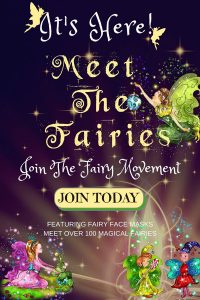 Sign up for  a chance to get a copy of the Meet the Fairies catalogue / book. It's an enchanted opportunity to get better acquainted with over a hundred incredible fairies.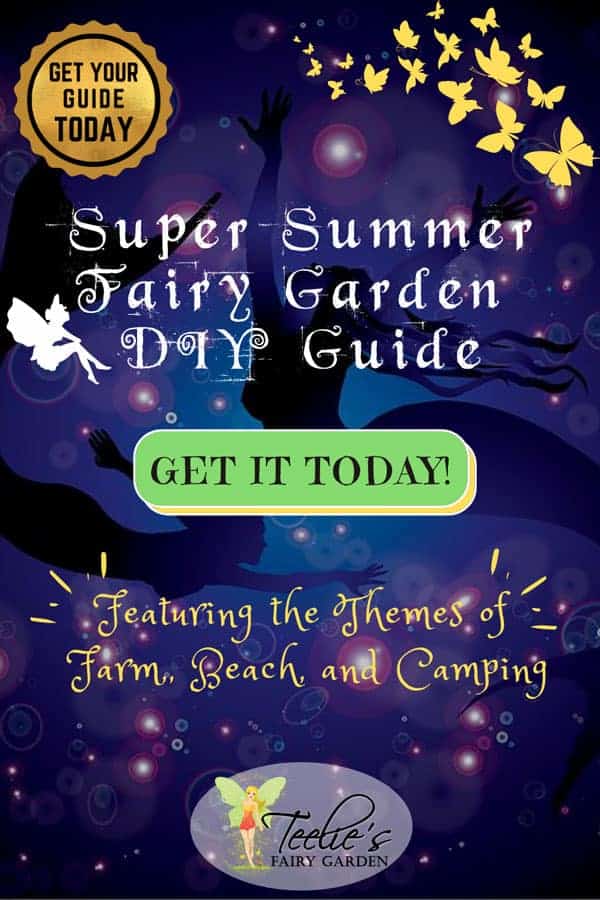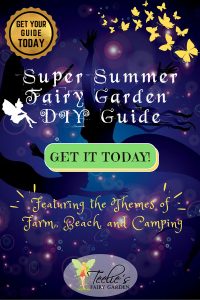 The fairies would also like to invite you to discover their Super Supper DIY Fairy Guide with fairy gardening ideas on the themes of farming, camping and the beach. Find it here.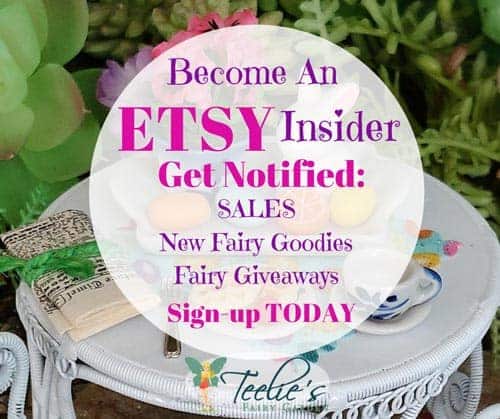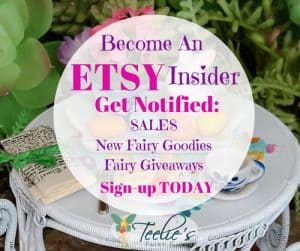 You can also sign up to be an Etsy insider and get notified by e-mail about fairy giveaways, goodies, and sales. Sign up here.
Just a disclaimer – We have partnered with these companies because we use their products and/or proudly trust and endorse them – so we do receive a commission if you make a purchase or sign up for services. Often, we are able to negotiate special discounts and/or bonuses, which we will pass on to you via our links. We often get short notice on sale items available for 24-48 hours as we will pass these savings onto you.