Welcome to Teelie's Fairy Garden. It's a great time to search for a new fairy house so that your fairy friends can start off the year in an enchanting new home.
There are also many amazing holiday videos for you to experience in Fairy Land. Here's one for your enjoyment.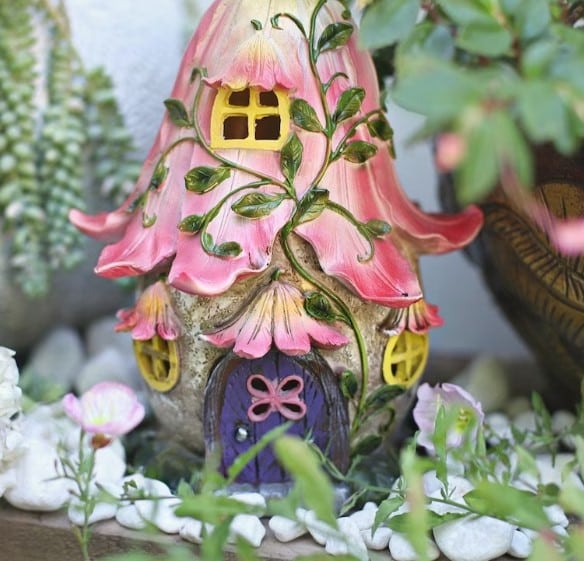 Led light up flower fairy house pink fairy garden house nightlight lamp flower house decor gift plant terrarium decor garden statue
Bright Floral Fairy Home
This beautiful flower fairy home is bright and welcoming. It also has an LED light so at night it can illuminate the garden so that the fairies can spend time talking, reading, or playing in the yard for a few more minutes. Learn more here.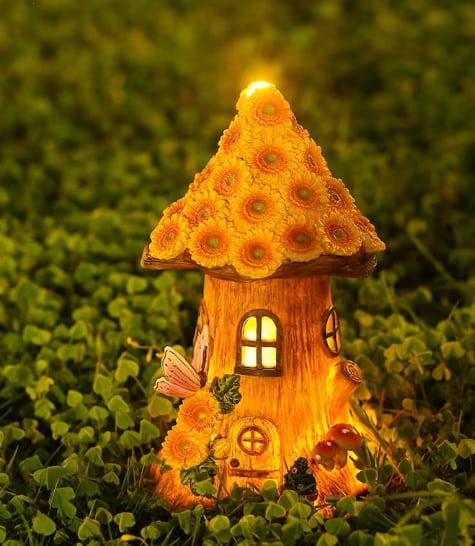 Solar Powered Mystical Tree House- Sun And Flower Tree House -Butterfly House
Charming Fairy and Butterfly House
This little fairy house was originally created for butterflies but since fairies are so tiny, they can also live in it. It is known as the Sun and Flower Tree House, and it is absolutely magical. It has a beautiful shape and design and is solar-powered for added brightness. Full details are available here.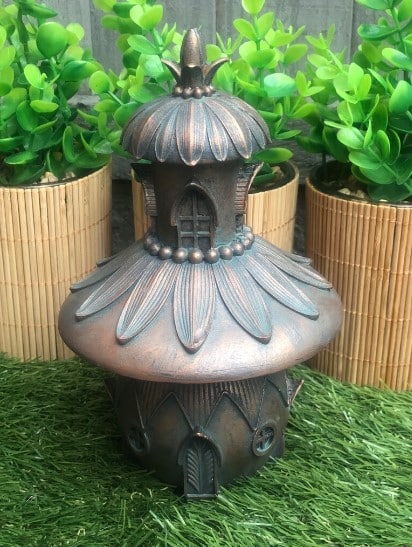 Bronze effect fairy garden house, Miniature Fairy House, Fairy Garden, Fairy Gift, Fairy Garden Gift, Garden Fairy House, Garden Ornament
Beautiful Bronze Fairy House
This little fairy house is a single tone of bronze, and it looks amazing. The details on the house are stunning and the landscaping around the house will bring all the color that you need to your fairy's surroundings. Experience the magic and learn more here.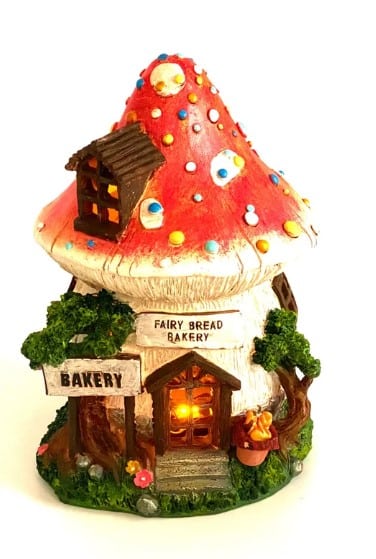 Bakery fairy house Solar light up fairy bread bakery fairy garden house nightlight fairy garden decor home decor
Magical Bakery Home
Can you imagine living and working from your fairy home? That is what the magical fairy in your enchanted garden can do with this bakery fairy home that also has a solar light. There are lovely floral elements in the front of the house. The roof resembles frosting with sprinkles. It would be a delightful place to live and work. Since fairies love sweets, this would be a dream home for some. Learn more here.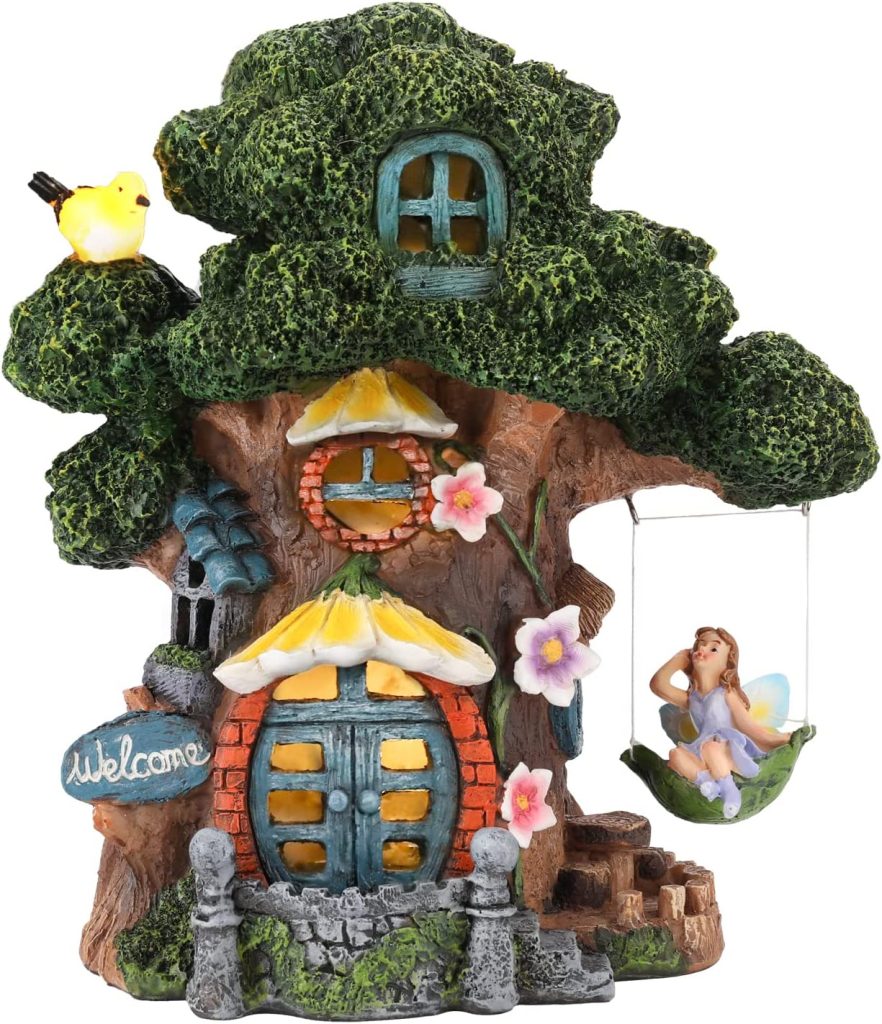 Ovewios Fairy House Garden Outdoor Decor, Large Garden Gnome House and Fairy Figurines with Solar Lights Waterproof Resin Ornaments Decorations for Patio Yard Lawn Gift
Incredible Tree House
This incredible tree house is a great place for fairies to live and play. There's a yellow bird to chirp and sing songs. There is also a swing for the fairies to play. The floral accents and bright colors on the door are also cheerful. Full details are available here.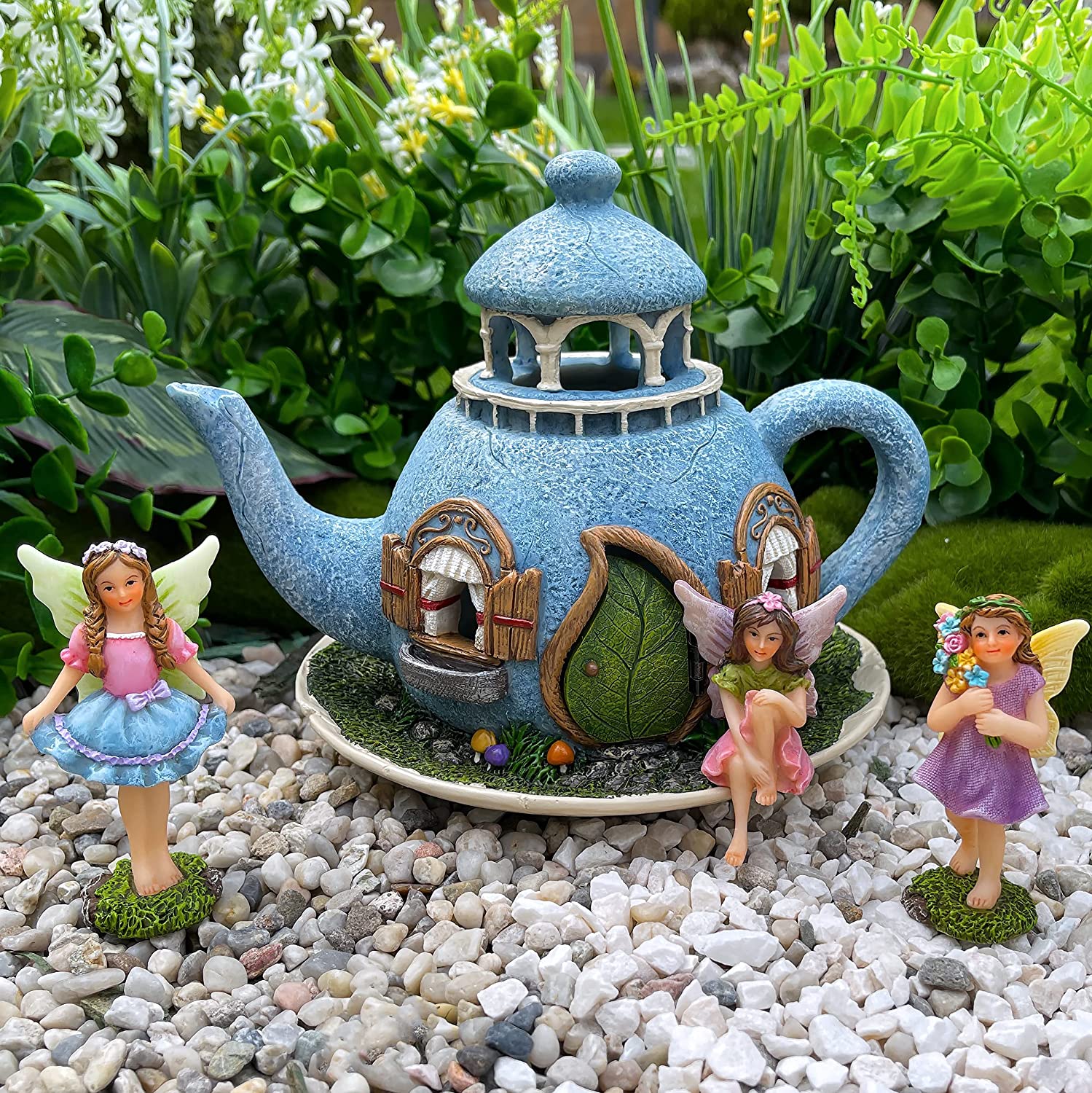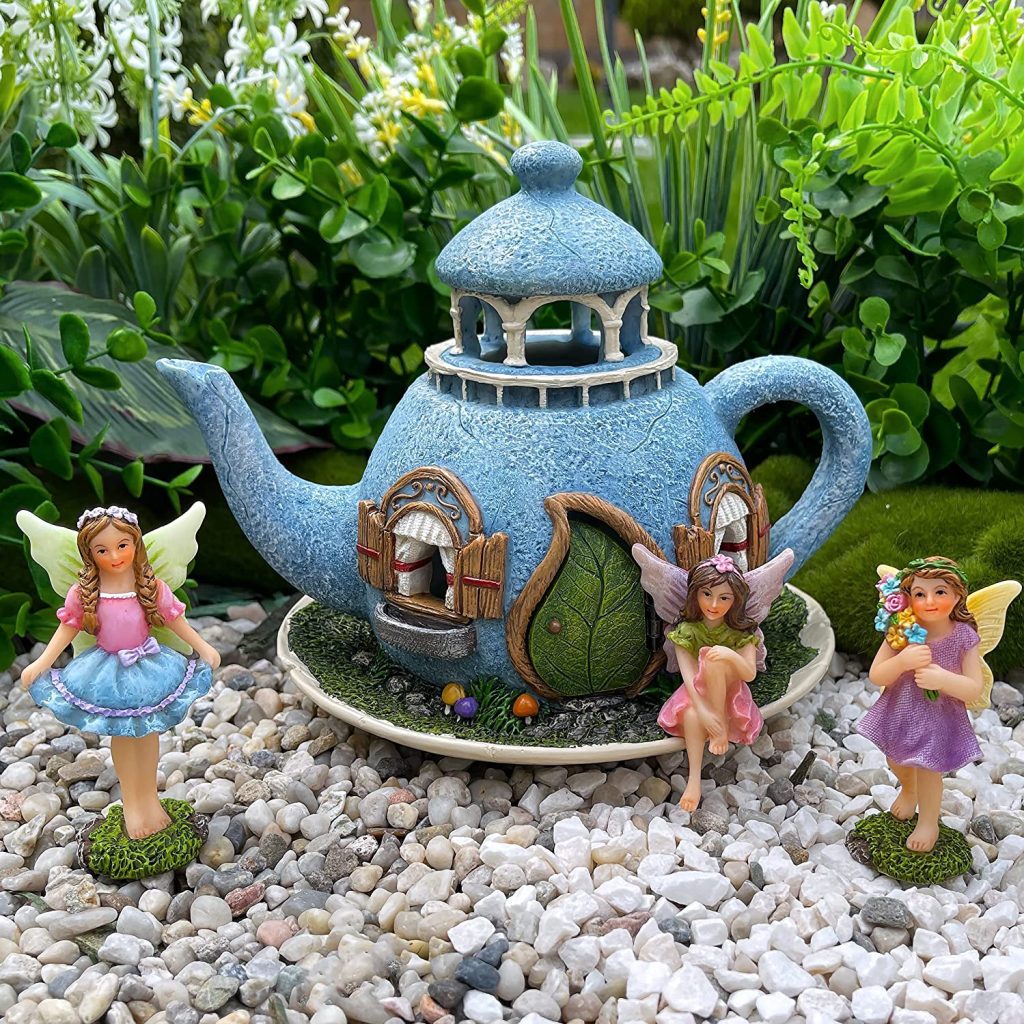 Mood Lab Fairy Garden Miniature Teapot House Kit – Figurines and Accessories Set of 4 pcs – 7.1 Inch Tall House
Cute Teapot Home
This blue teapot home is cute and whimsical. It also has some fairies already living there but they are happy to invite some more friends to join them in their fairy house. In Fairy Land, it is always the more the merrier. Visiting this fairy home could also be a great way for your fairies to decide what kind of home is best for them. Find the teapot home here.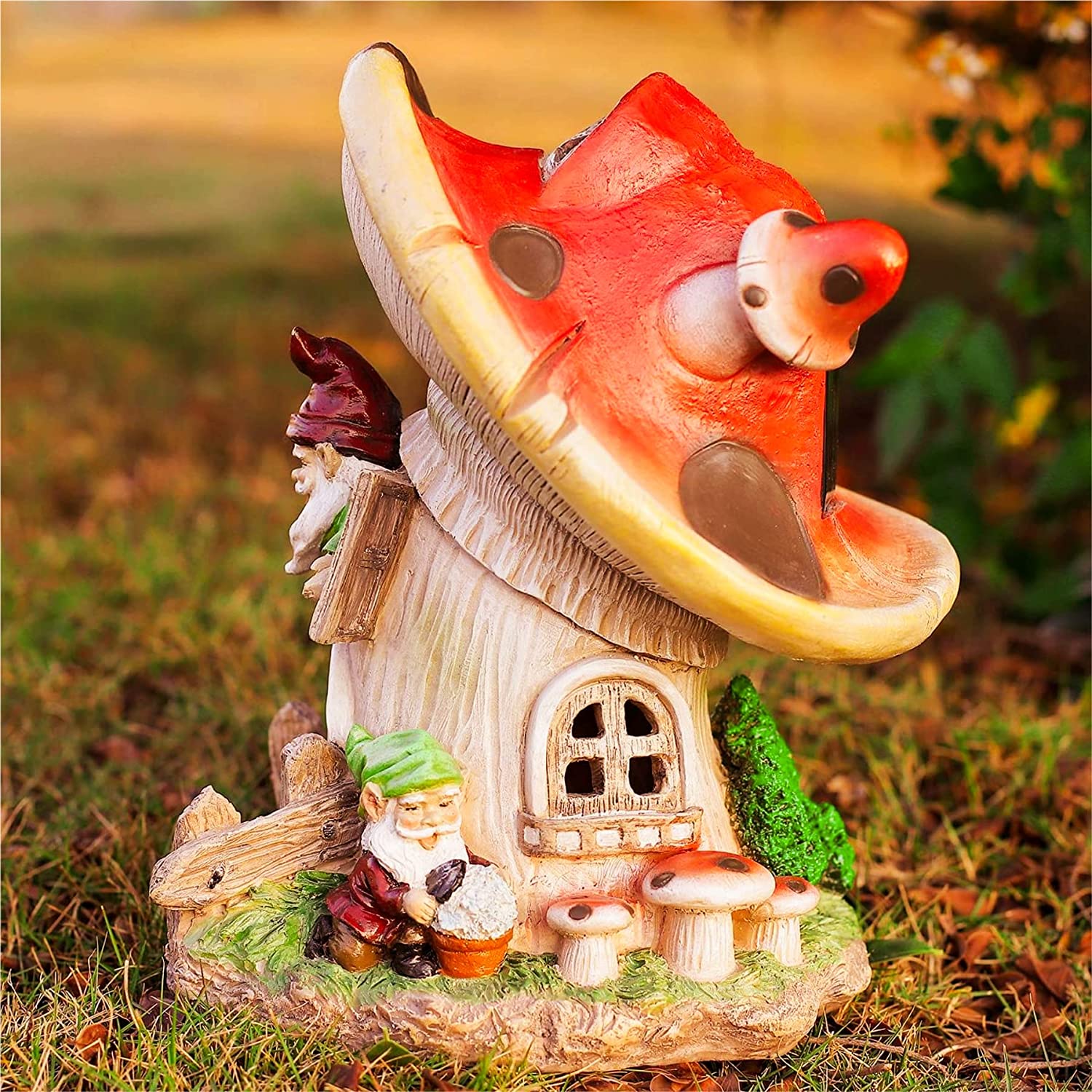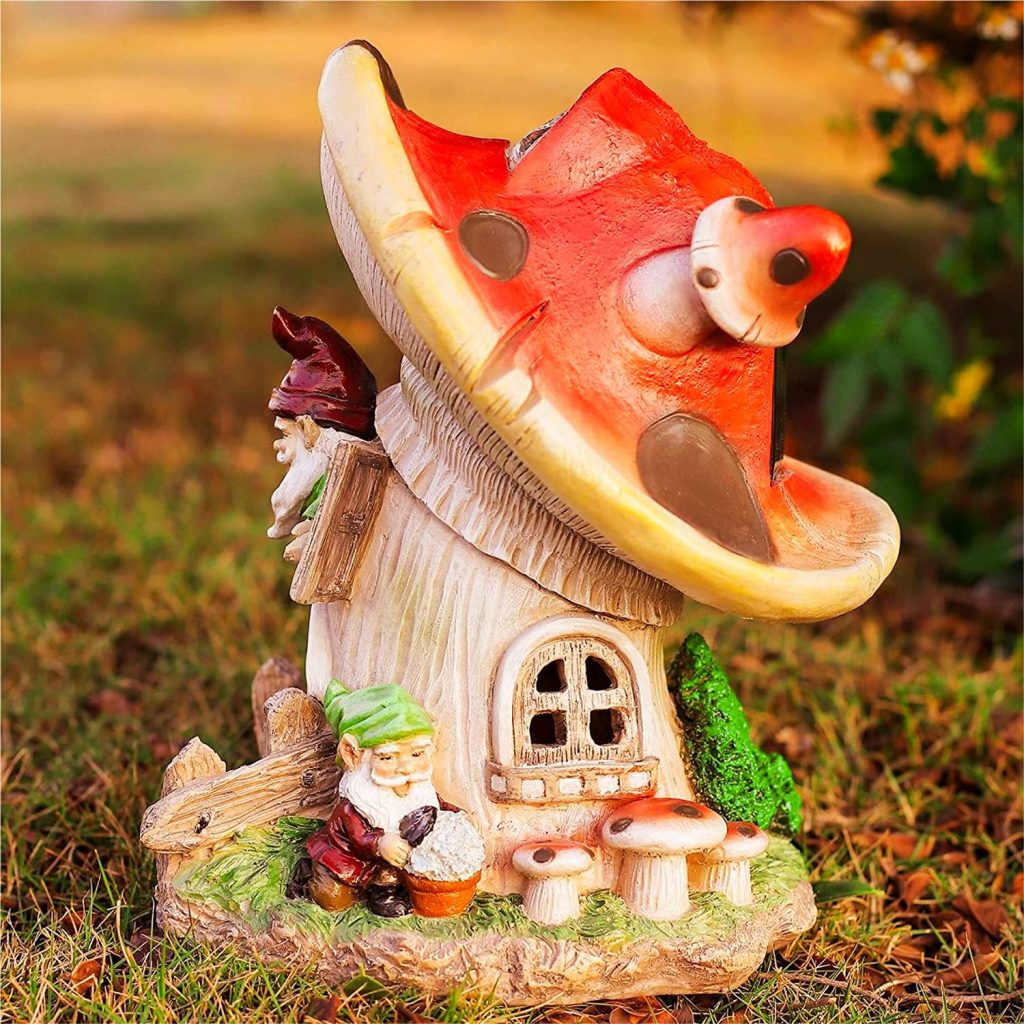 Mushroom Fairy House Solar Light, Garden Mushroom Gnome House Solar Powered LED Lights for Home and Outdoor Decor, Housewarming Gift, Polyresin 11.9 inch
Enchanted Mushroom Home
This enchanted mushroom home appears to be inhabited by gnomes. But don't worry, they're friendly and they're great at maintaining gardens and yards. They might even invite you to stay with them so that you have a chance to see if a mushroom fairy house could be for your fairy friends. This house has a solar light so the gnomes can work at any hour of the day. More information is available here.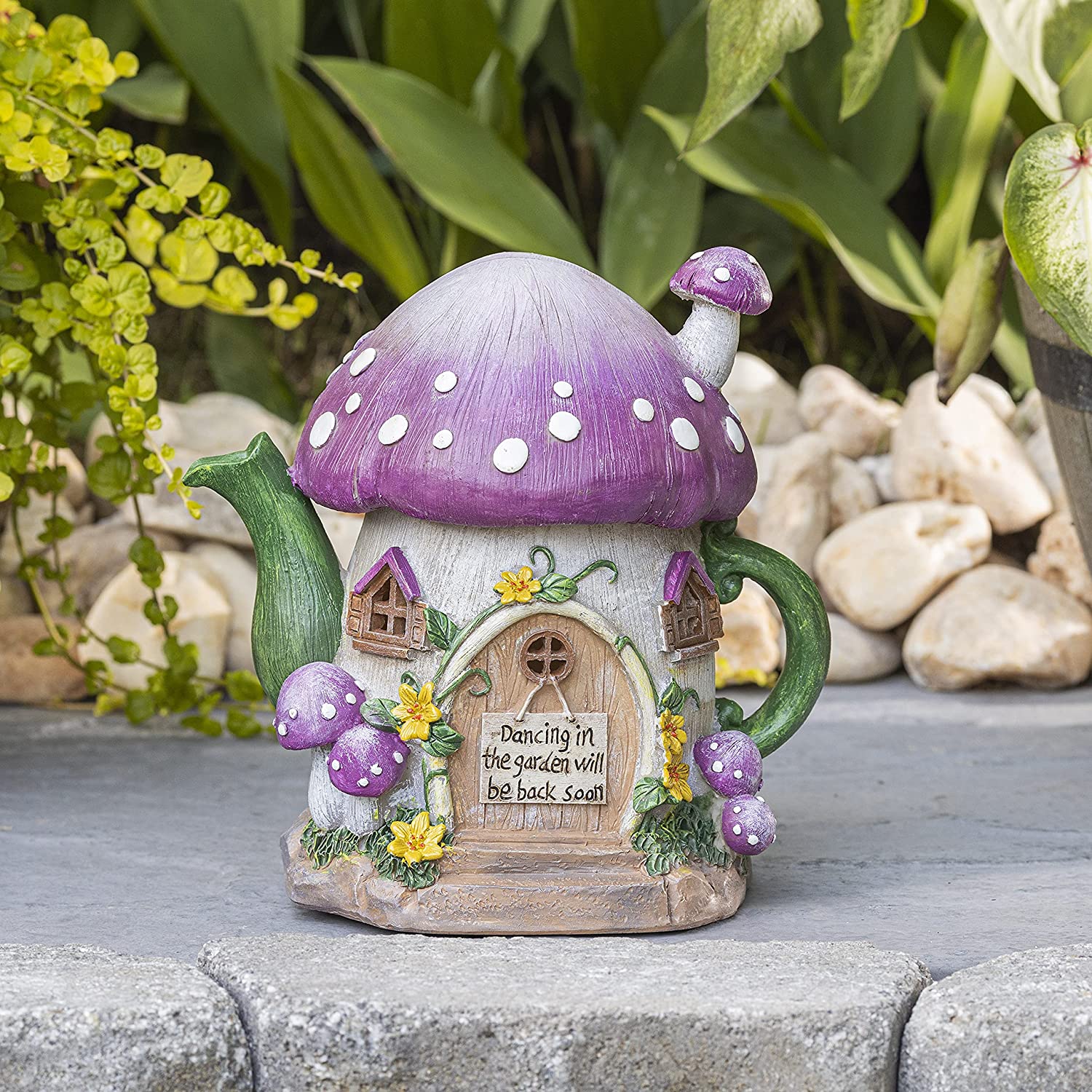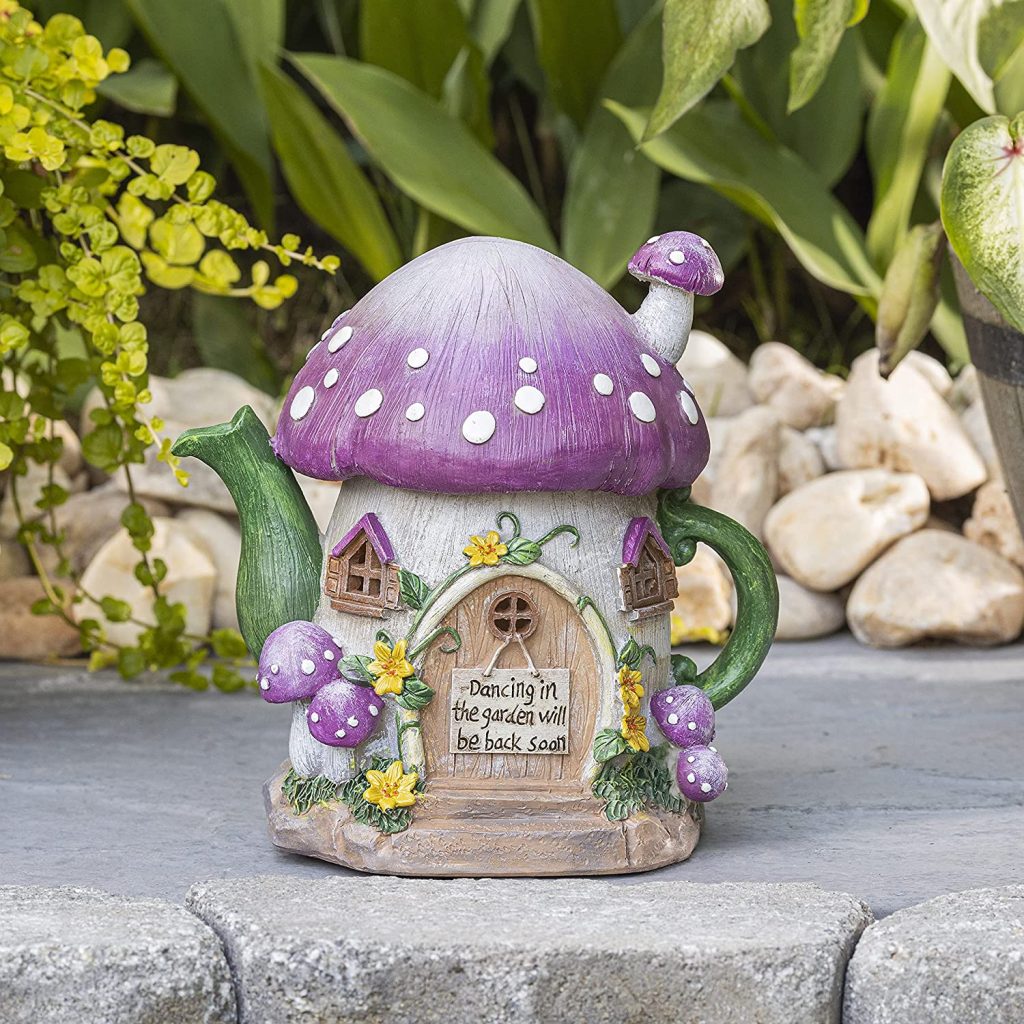 VP Home Mushroom Teapot Solar Light for Home and Outdoor Decor, Mushroom Solar Powered Flickering LED Garden Light Teapot Backyard Decoration
Beautiful Mushroom/Teapot Home
This beautiful green and purple home is shaped like a teapot but also has some mushroom toadstool and floral accents. Our favorite feature might be the sign on the door that reads 'Dancing in the garden will be back soon.' Explore this fairy house here.
We hope that you've enjoyed looking at eight enchanting fairy houses that your fairy friends might consider as their home this New Year. Please come back and visit Teelie's Fairy Garden again soon. Wishing you an amazing holiday season.
Here is a magical video for you to enjoy.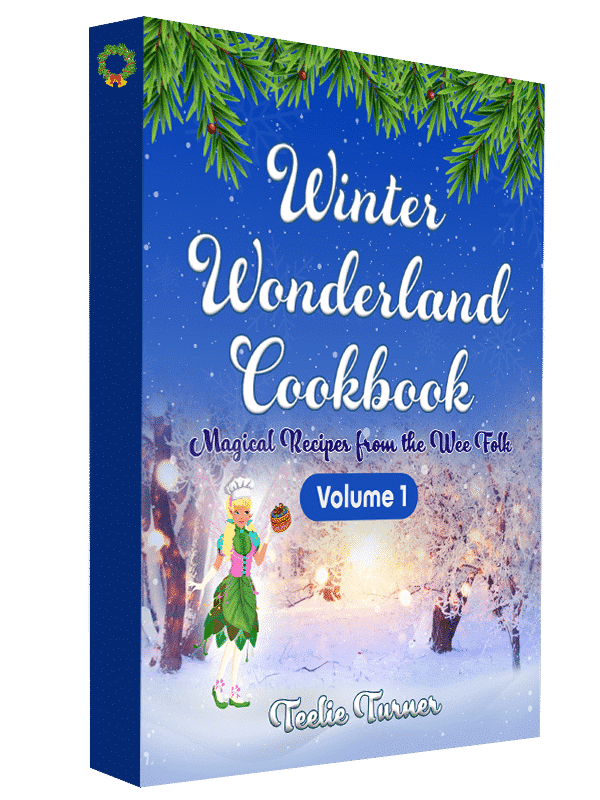 Discover Teelie Turner's complete collection of magical books here. 
Discover one of our magical book trailers.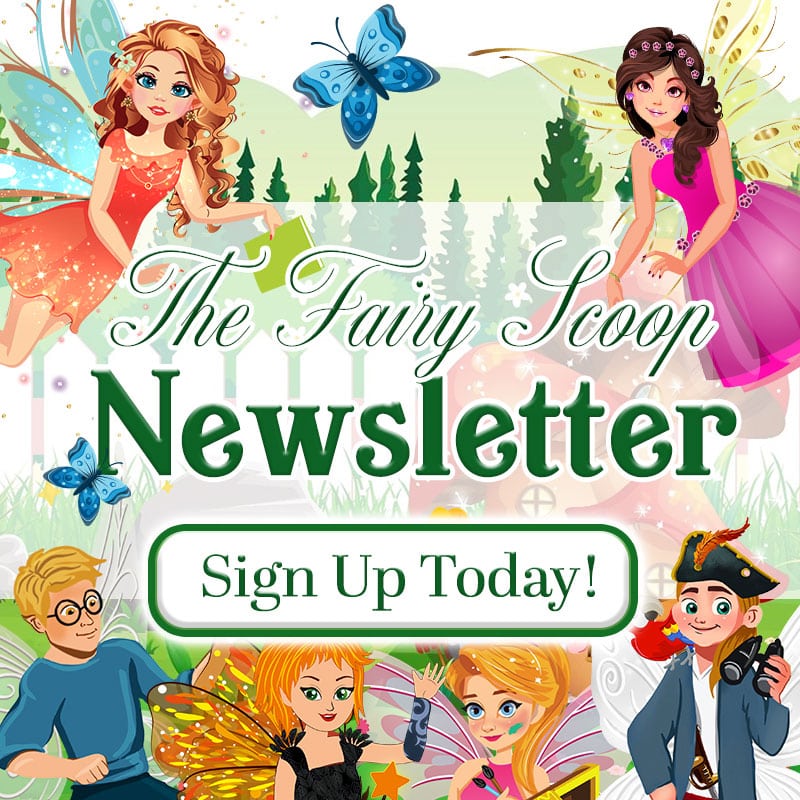 Sign up for The Fairy Scoop Newsletter here. 
Just a disclaimer – We have partnered with these companies because we use their products and/or proudly trust and endorse them – so we do receive a commission if you make a purchase or sign up for services. Often, we are able to negotiate special discounts and/or bonuses, which we will pass on to you via our links. We often get short notice on sale items available for 24-48 hours as we will pass these savings onto you.