Teelie's Fairy Garden is enjoying another magical day in Fairy Land. This time, the fairies are on the search for amazing and cute pastel fairy garden décor for Easter. It will help make your gardens look stunning.
Here is a Fairy Land Easter video that you can also watch.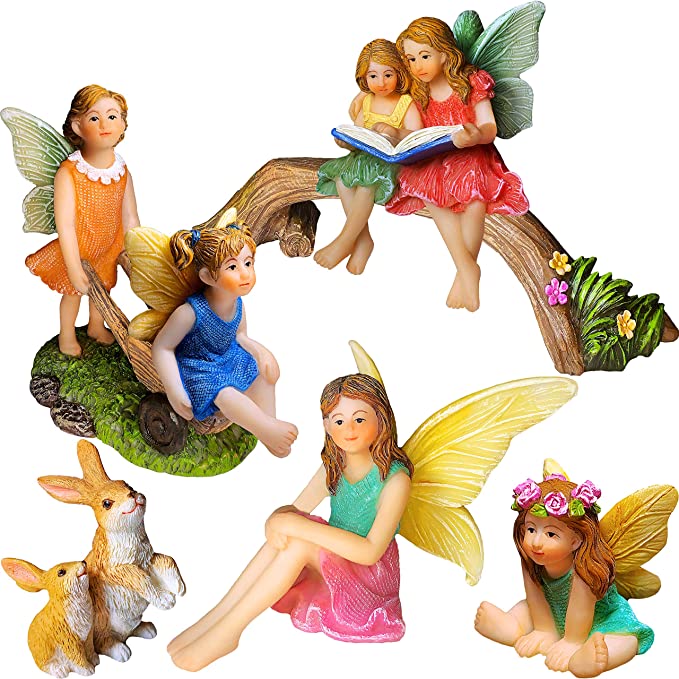 Mood Lab Fairy Garden – Miniature Family Kit Figurines & Accessories – Fairies Statue Set of 6 pcs – Outdoor or House Décor
Outdoor Fun Fairy Garden
This charming outdoor fun fairy garden scene is filled with amazing accessories for your fairy garden. The colors are gorgeous, they're a bit brighter than pastel shades but they would incorporate well with pastels. The fairies in this garden are enjoying some time to read, relax and play in a wheelbarrow. Two adorable bunnies have also made an appearance. Learn more here.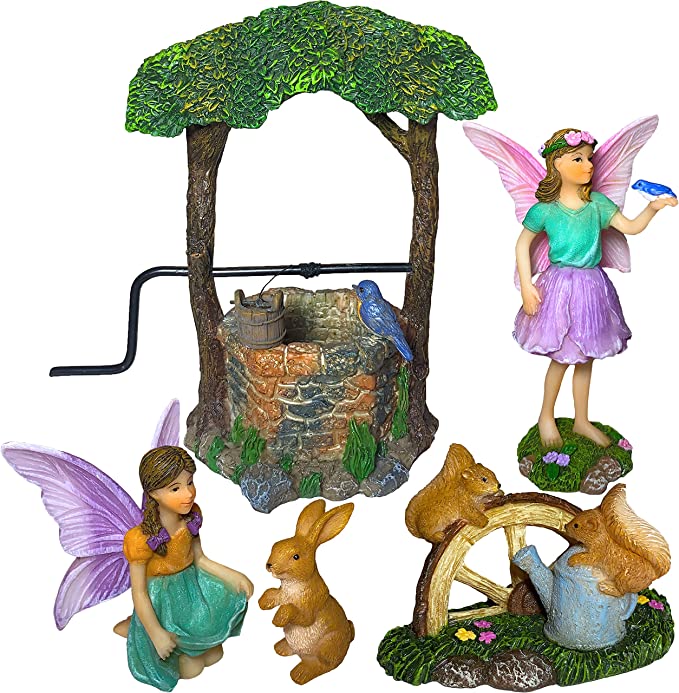 Mood Lab Fairy Garden – Miniature Figurines and Accessories Wishing Well Set of 5 pcs – Fairies Statue Kit
Magical Easter Wishing Well
In this scene, the fairies are dressed in pastel colors of blue and mauve. They're at a wishing well with their friends the squirrels, birds, and bunny. We wonder what special wishes they'll make for Easter. Learn more here.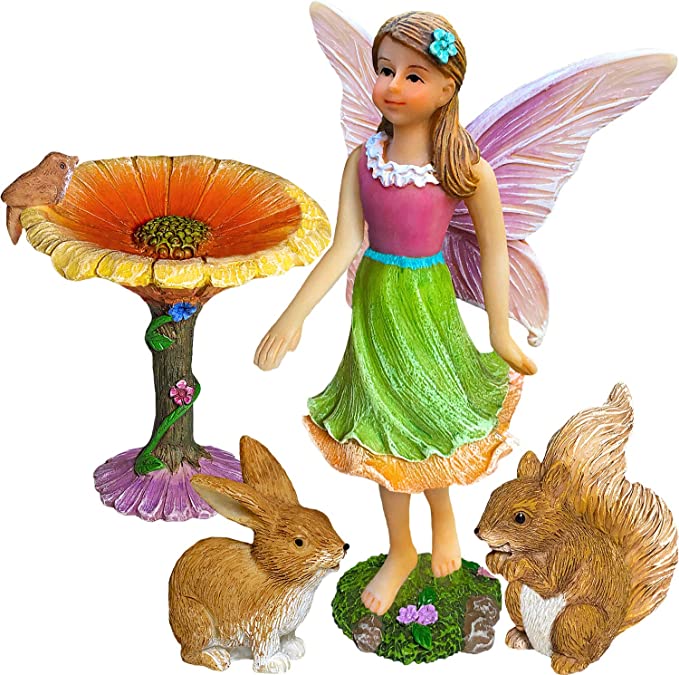 Mood Lab Fairy Garden Kit – Miniature Figurines & Accessories – Flower Set of 4 pcs – for Outdoor or House Décor
Adorable Bird Bath
Join a friendly fairy who is wearing a pink and green dress at an enchanted bird bath that resembles a flower. A bird, bunny and squirrel are joining in the fun too. Learn more here.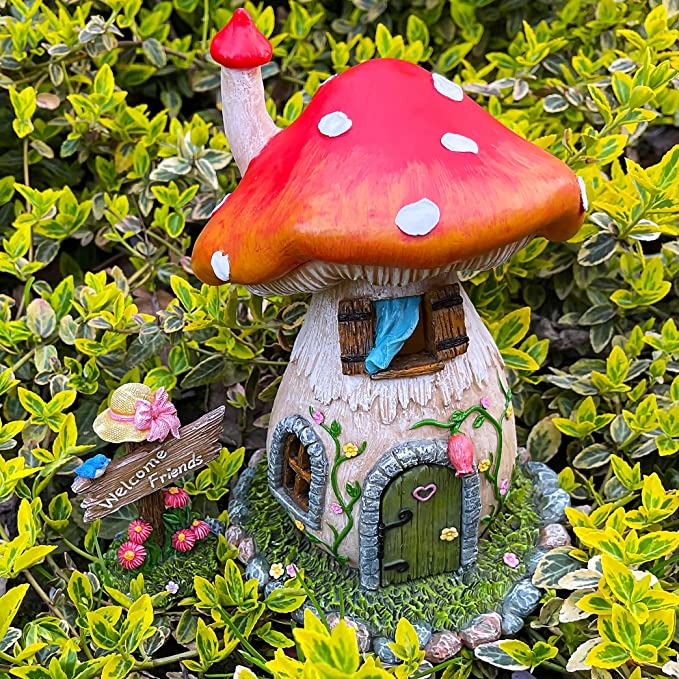 Mood Lab Fairy Garden – Mushroom House Kit with Miniature Welcome Sign – Accessories Set of 2 pcs – 7.6 Inch Tall House
Incredible Mushroom House
Enjoy the magic of Easter in this charming mushroom house. You could arrange an Easter egg hunt around this gorgeous house that includes some floral accents on the sign, house, and door. Learn more here.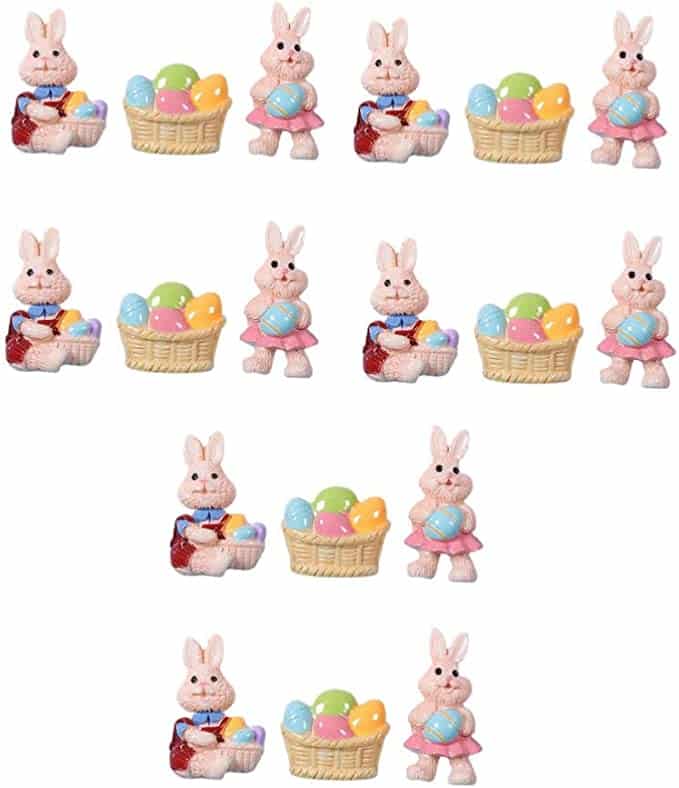 Amosfun 18Pcs Easter Rabbit Eggs Basket Figurines Resin Bunny Micro Landscape Fairy Garden Easter Eggs Models for Dollhouse Bonsai Home Decoration
Cute Bunnies With Easter Baskets
These cute bunnies with their Easter baskets would look great in your Easter fairy garden as they join in an Easter egg hunt with you. Some of the bunnies' clothing and Easter eggs are in beautiful pastel shades. Learn more here.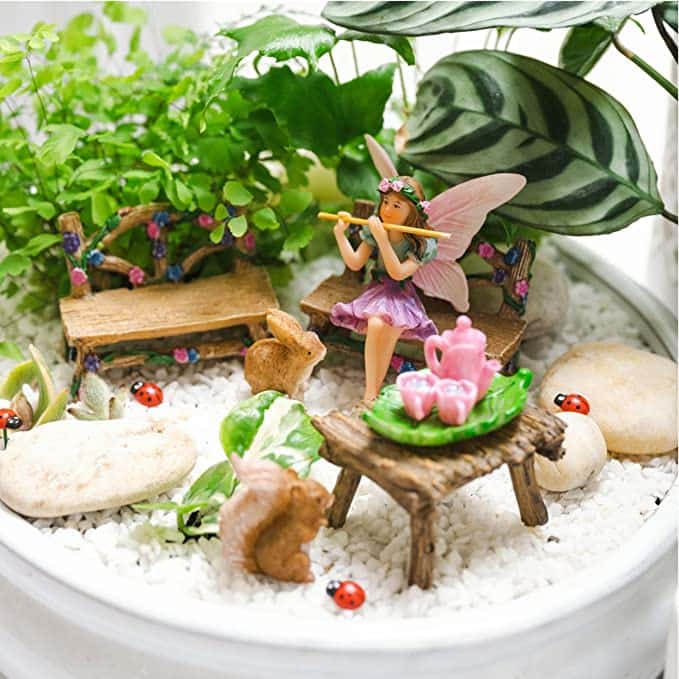 PRETMANNS Fairy Garden Fairies Figurines – Fairy for Fairy Gardens – Fairy Garden Accessories – Miniature Garden Fairy Bella & Outdoor Fairy Garden Supplies – Fairy Garden Starter Kit – 14 Pieces
Enchanted Tea Party
After a busy day of hunting for Easter eggs, a fairy tea party could be a great idea. Join Fairy Bella as she serenades her guests at the tea party. A bunny and squirrel have also turned out for the celebration. Learn more here.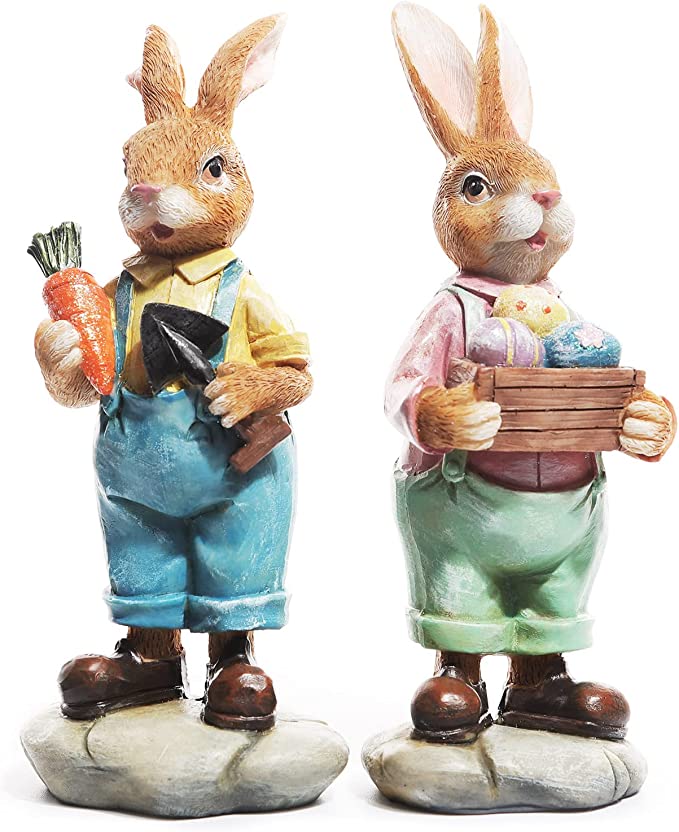 Aivanart Easter Decorations for The Home, Bunny Figurines Gifts for Kids Spring Decor Rabbit Eggs Statue Garden Yard Fairy Ornaments for Table Accessories
Friendly Mr. & Mrs. Bunny
These bunnies love carrots and sweets, especially Easter eggs. They laugh about it being their balanced diet as they get their vegetables each day too. These bunnies are currently headed to an enchanted fairy garden where they're going to join in the fun. Learn more here.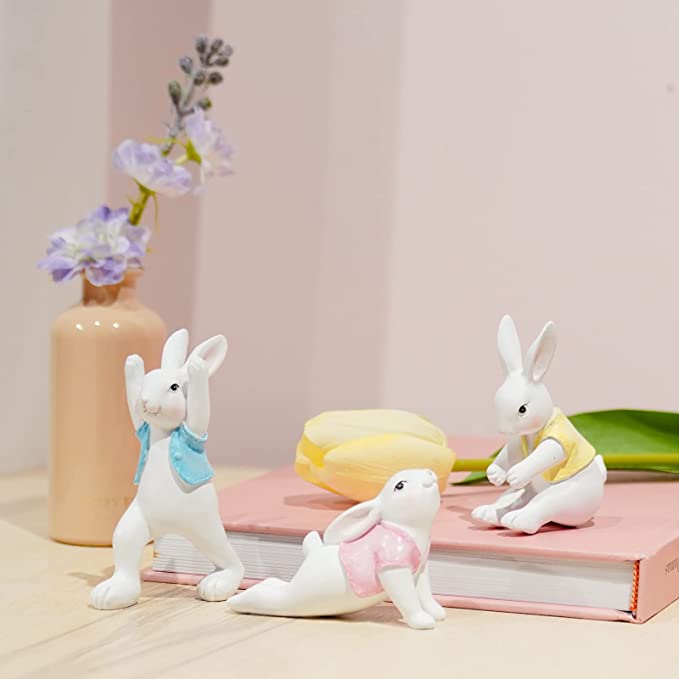 Braxio Easter Bunny Decorations Yoga Figurine – Cute Bunny Easter Decorations for The Home/Spring Set of 3
Cute Easter Bunnies
These bunnies are just waiting for an invitation to come hopping into your home. They're currently doing some yoga exercises which explains their adorable poses. Learn more here.
Here is a cute Easter video for your enjoyment.
Thank you for spending time in Teelie's Fairy Garden. We hope you've enjoyed our Easter magic. Please come back again soon.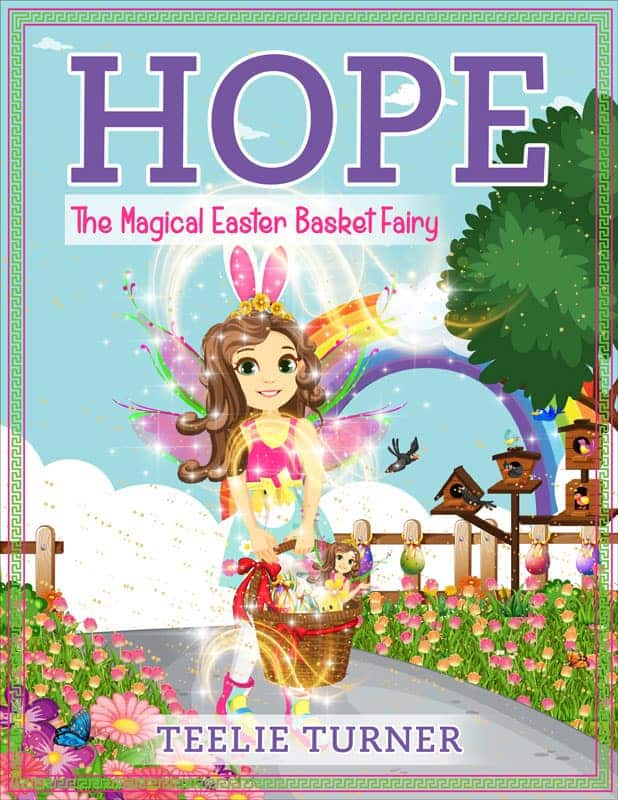 Discover Teelie Turner's complete collection of magical books here. 
Discover one of our magical book trailers.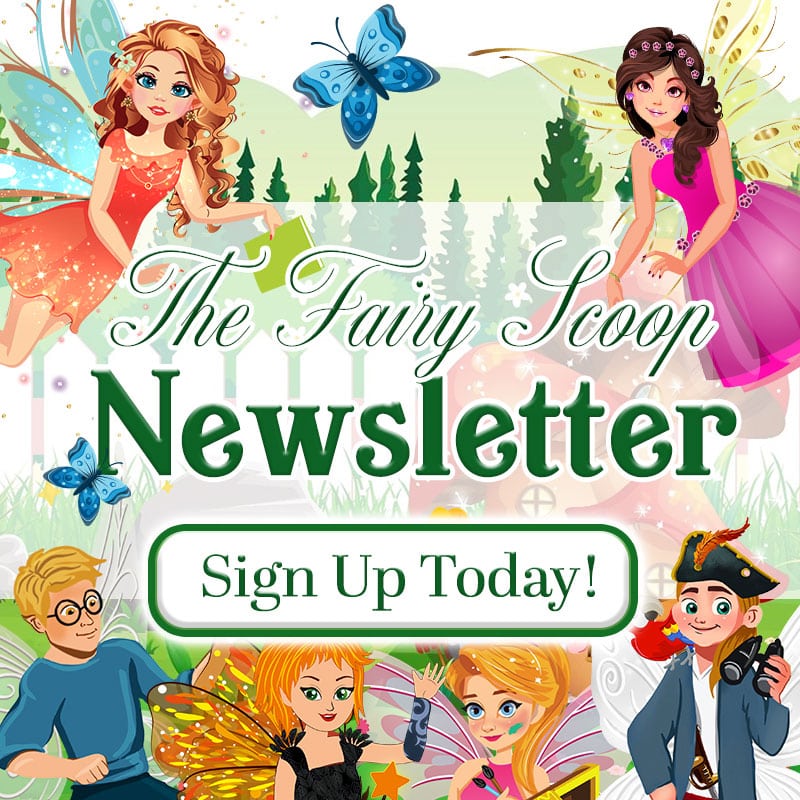 Sign up for The Fairy Scoop Newsletter here. 
Just a disclaimer – We have partnered with these companies because we use their products and/or proudly trust and endorse them – so we do receive a commission if you make a purchase or sign up for services. Often, we are able to negotiate special discounts and/or bonuses, which we will pass on to you via our links. We often get short notice on sale items available for 24-48 hours as we will pass these savings onto you.