This week Teelie's Fairy Garden is showing you some of their magical Easter candles that have a delightful vanilla scent. Each candle is made of soy. Our candles are unique as each label was created by a talented graphic artist from Teelie Turner's team.
You can also enjoy this video about more of Teelie Turner's amazing candles.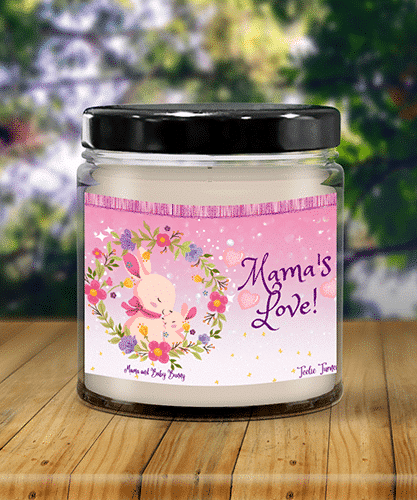 This candle looks so cozy for Easter. We love the snuggling bunnies on the label. The choice of design and colors is also stunning. Learn more here.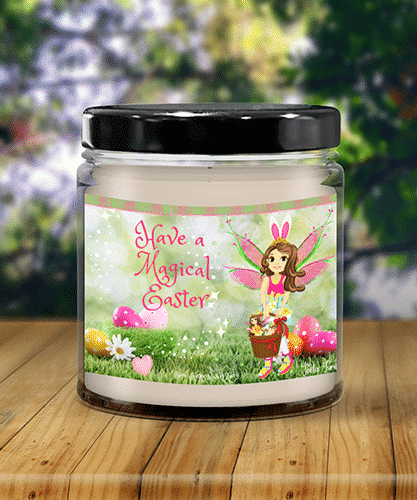 This charming candle features Hope the Magical Easter Basket Fairy on the label. She is in a meadow surrounded by beautiful Easter eggs. Learn more here.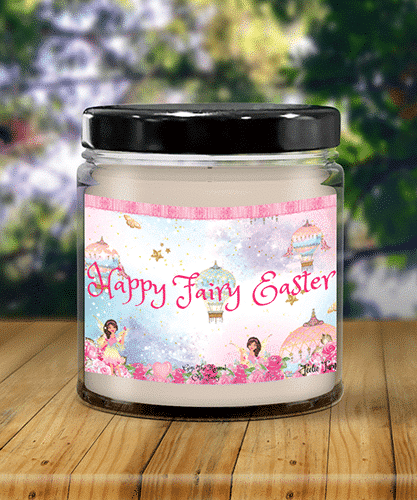 This amazing candle has Gigi the Chic Fairy on it with her stunning Parisian Easter balloons and some beautiful peonies. On the candle, Gigi wishes you a Happy Easter. Learn more here.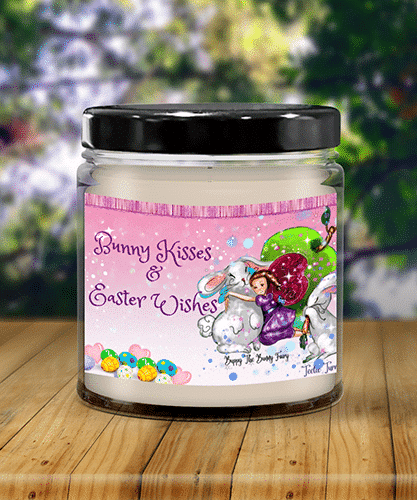 This Bunny Kisses and Easter Wishes candle featuring Buppy the Bunny Fairy is so cute. We love the magical colors that were used on the label and know that they will bring joy to whoever has it every time they look at it and smell it. Learn more here.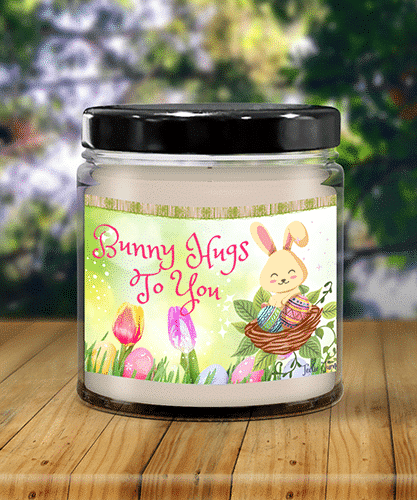 This bunny hugs to you design is so cute. We love how the bunny is curled up in a nest with yarn. The candle design reminds us of the importance of relaxing and self-care. Learn more here.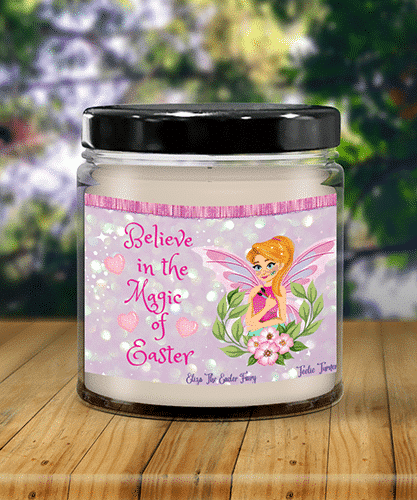 On this gorgeous candle, Eliza the Easter Fairy reminds us to believe in the magic of Easter. Eliza is seen on a beautiful lavender background holding two paintbrushes. She's ready to get to work painting Easter eggs. Learn more here.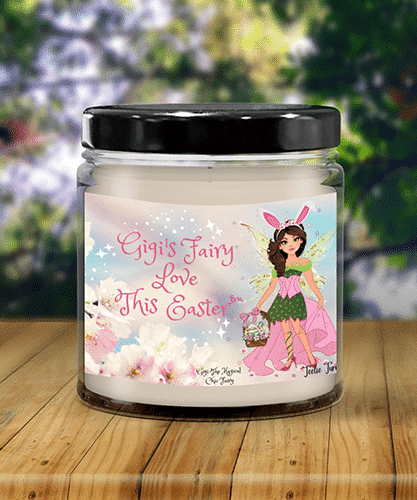 This fascinating Easter candle features Gigi the Chic Fairy on it wearing her stunning Easter dress. She's ready to enjoy King Henry and Queen Olivia's magical Easter ball. Learn more here.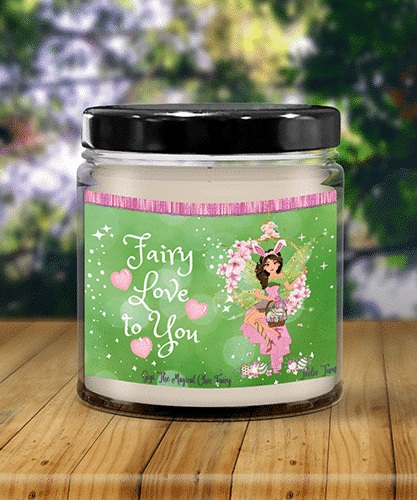 The Easter Fairy Love to You candle features Gigi the Chic Fairy against a lush green background with some hearts on it, while she enjoys some magical fun on her swing. Her gown is also gorgeous. Learn more here.
Here is a cute Easter video for your enjoyment.
Thank you for spending time in Teelie's Fairy Garden learning about our exquisite Easter candles. We hope you've enjoyed our Easter magic. Please come back again soon.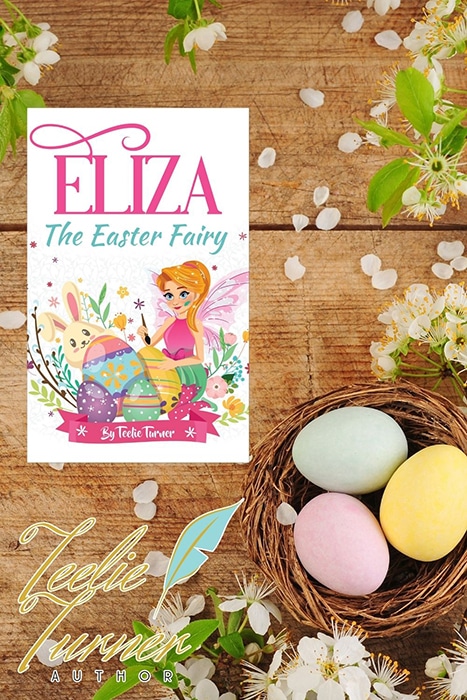 Discover Teelie Turner's complete collection of magical books here. 
Discover one of our magical book trailers.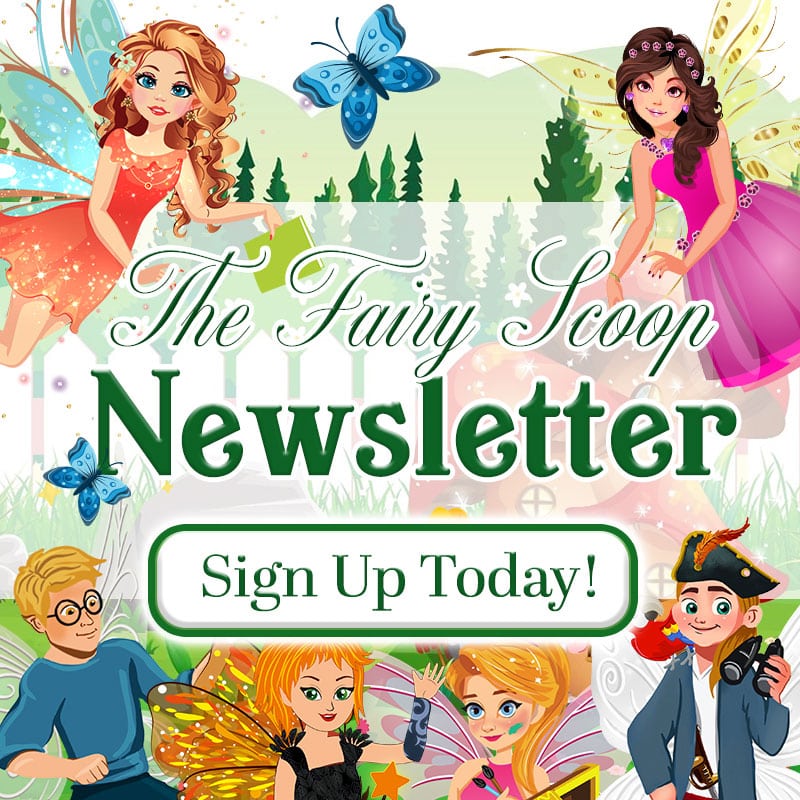 Sign up for The Fairy Scoop Newsletter here. 
Just a disclaimer – We have partnered with these companies because we use their products and/or proudly trust and endorse them – so we do receive a commission if you make a purchase or sign up for services. Often, we are able to negotiate special discounts and/or bonuses, which we will pass on to you via our links. We often get short notice on sale items available for 24-48 hours as we will pass these savings onto you.