This week Teelie's Fairy Garden is excited to be finding the most enchanted Easter eggs to bring magic to your celebrations. The rabbits and chickens around Fairy Land are also excited about this week's adventure.
Here are some of the enchanted eggs that we found last year.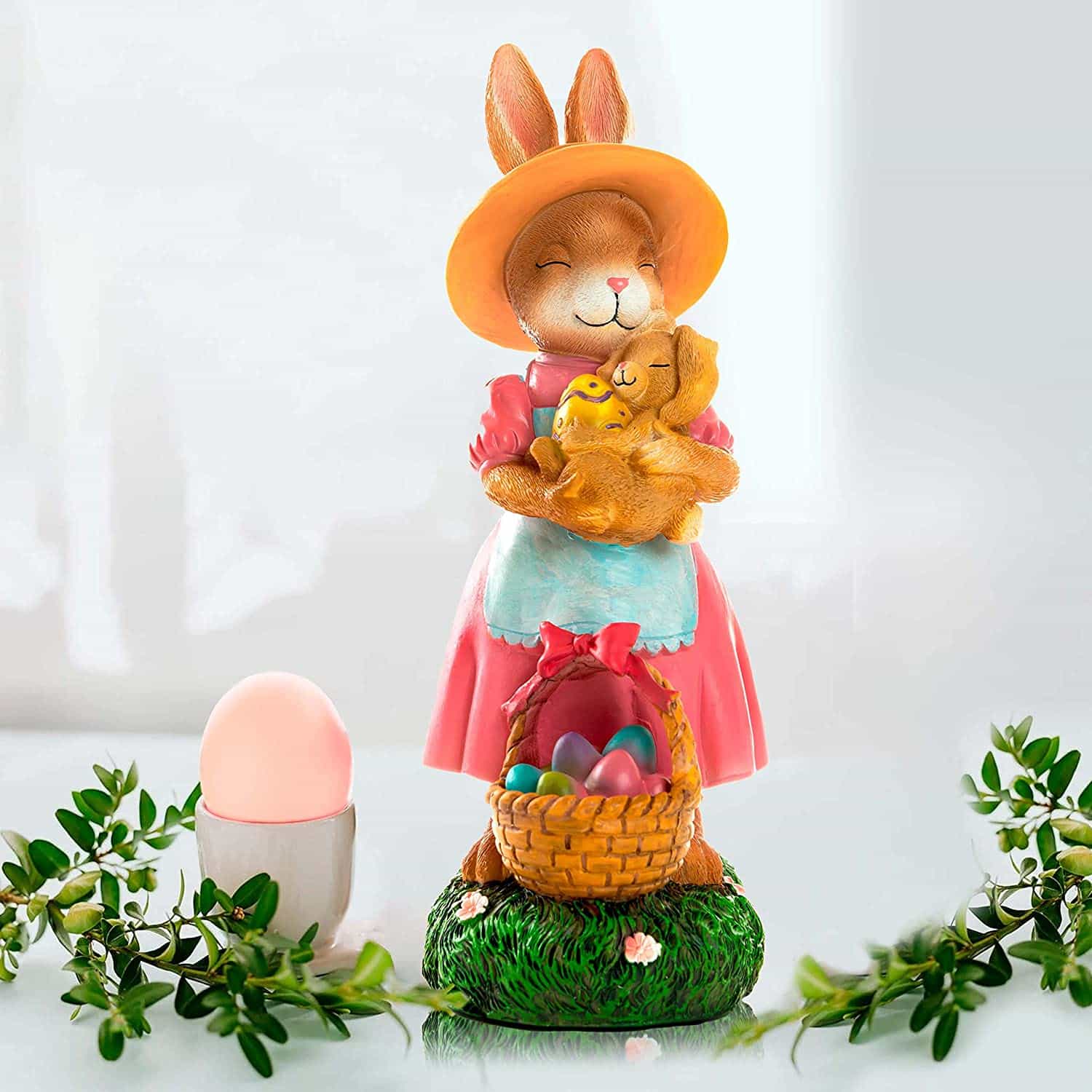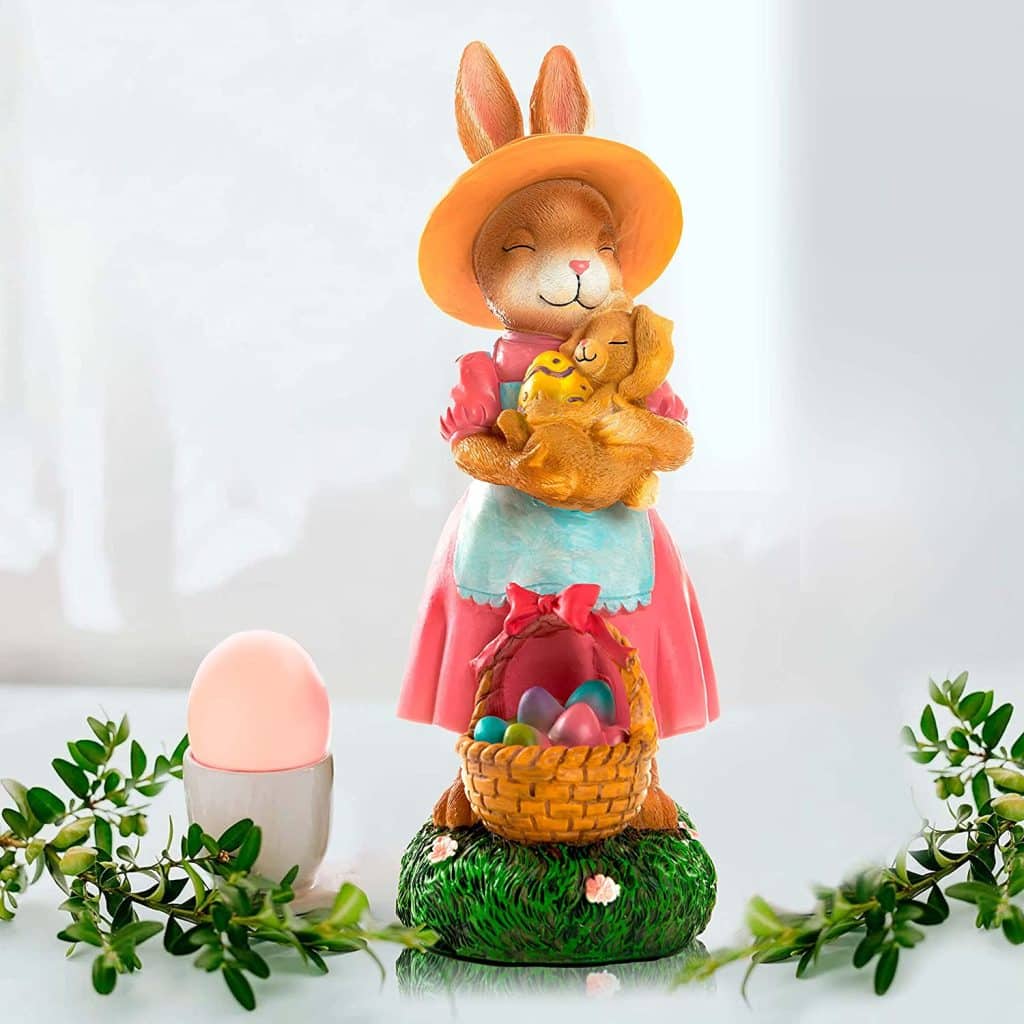 Solar Bunny Figurines for Easter Decorations, Farmhouse Easter Decor 12", Rabbit Decor Easter Family with Solar Eggs, Spring Decorations for Home
Adorable Solar Eggs
Bring some joy to your surroundings with this Easter décor that features a rabbit family and easter eggs. This is also a solar decoration that can bring some luminosity to your surroundings. Learn more here.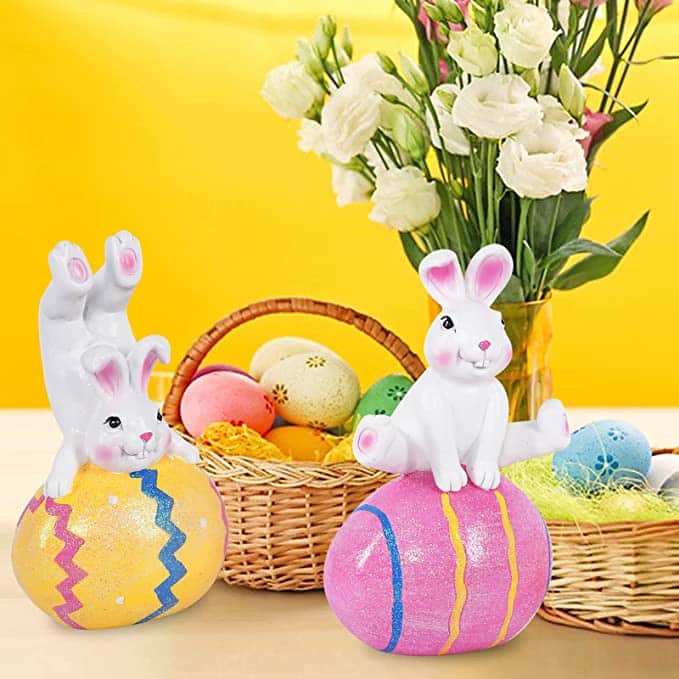 Galiyen Easter Bunny Decor Decorations Fun Eggs & Easter Bunnies Tabletop Decoration Spring Rabbit Decor Bunny Figurine Gifts (Eggs with Bunny 2pcs)
Cute Rabbits and Eggs
These two rabbits having fun on top of an Easter Egg are looking forward to being invited into your home. They have a playful attitude and love the holidays. The additional flowers and Easter eggs in a basket provide a wonderful backdrop to give you an idea of how you could incorporate these two rabbits into your home. Learn more here.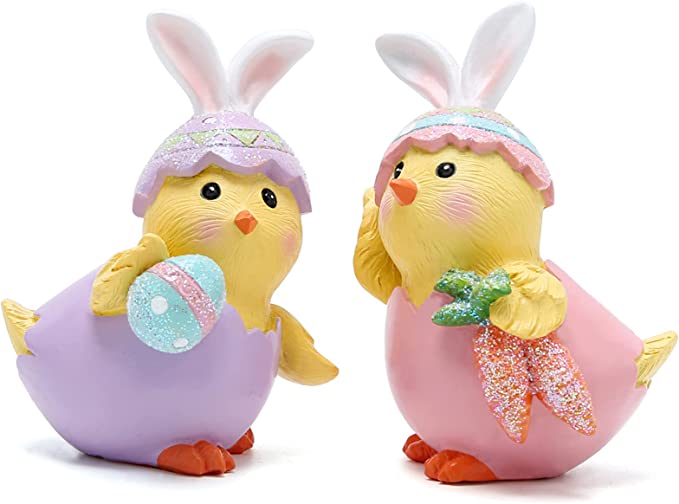 Hodao 2 PCS Easter Chick Decorations Spring Easter Chicken Decors Figurines Tabletopper Decorations for Party Home Holiday Cute Egg Easter Day Gifts Decorations
Just Hatched Chicks
These table decorations featuring adorable chicks that appear to have just hatched as they still have an egg on their heads are so cute. They're ready to celebrate life and Easter. One is bringing an Easter egg to the party and the other has some sparkly carrots. Learn more here.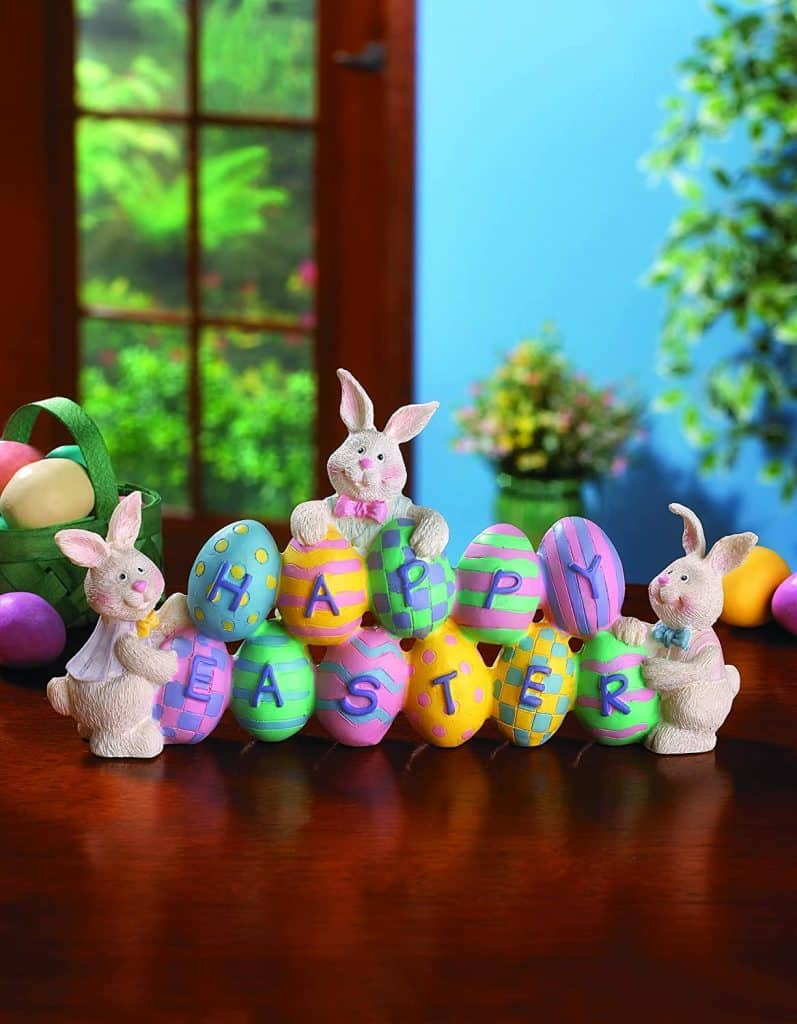 Fun Express Eggs & Easter Bunnies Tabletop Decoration
Happy Easter Bunnies
These enchanted Easter bunnies are looking forward to wishing you Happy Easter. They're all holding eggs to spell out this special message. Learn more here.
JOYIN Happy Easter Tabletop Decoration Easter Figurine Bunny and Egg Centerpiece Decoration for Easter Season
Celebrating Spring Rabbits
These three white bunnies are excited about the arrival of spring and have spelled that out on some adorable Easter eggs. Learn more here.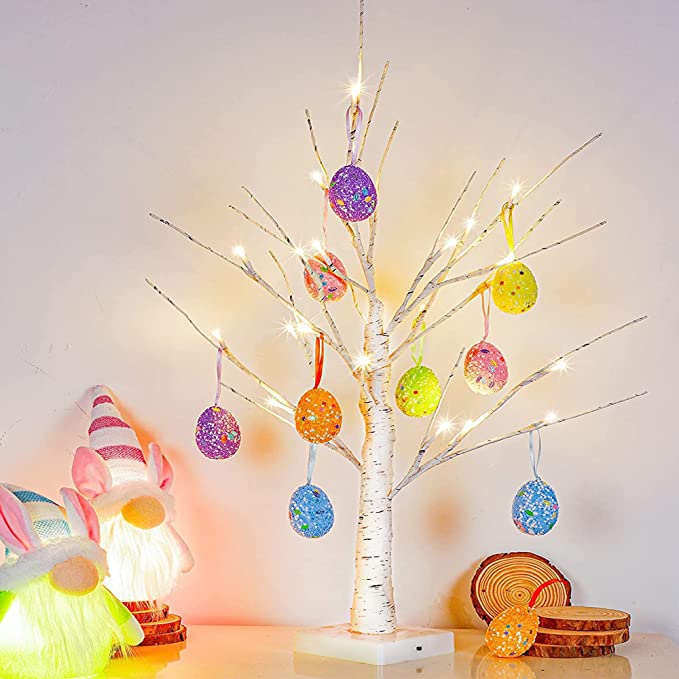 kemooie 24 Inch Pre-lit White Birch Tree with 10 Hanging Easter Egg Ornaments, 24 Led Lights Battery Operated Easter Table Centerpiece for Party Birthday Home Easter Decoration Spring Decoration
Stunning Easter Tree
This enchanted white birch tree with hanging Easter egg decorations on it is perfect for creating a magical atmosphere during your Easter celebrations. Learn more here.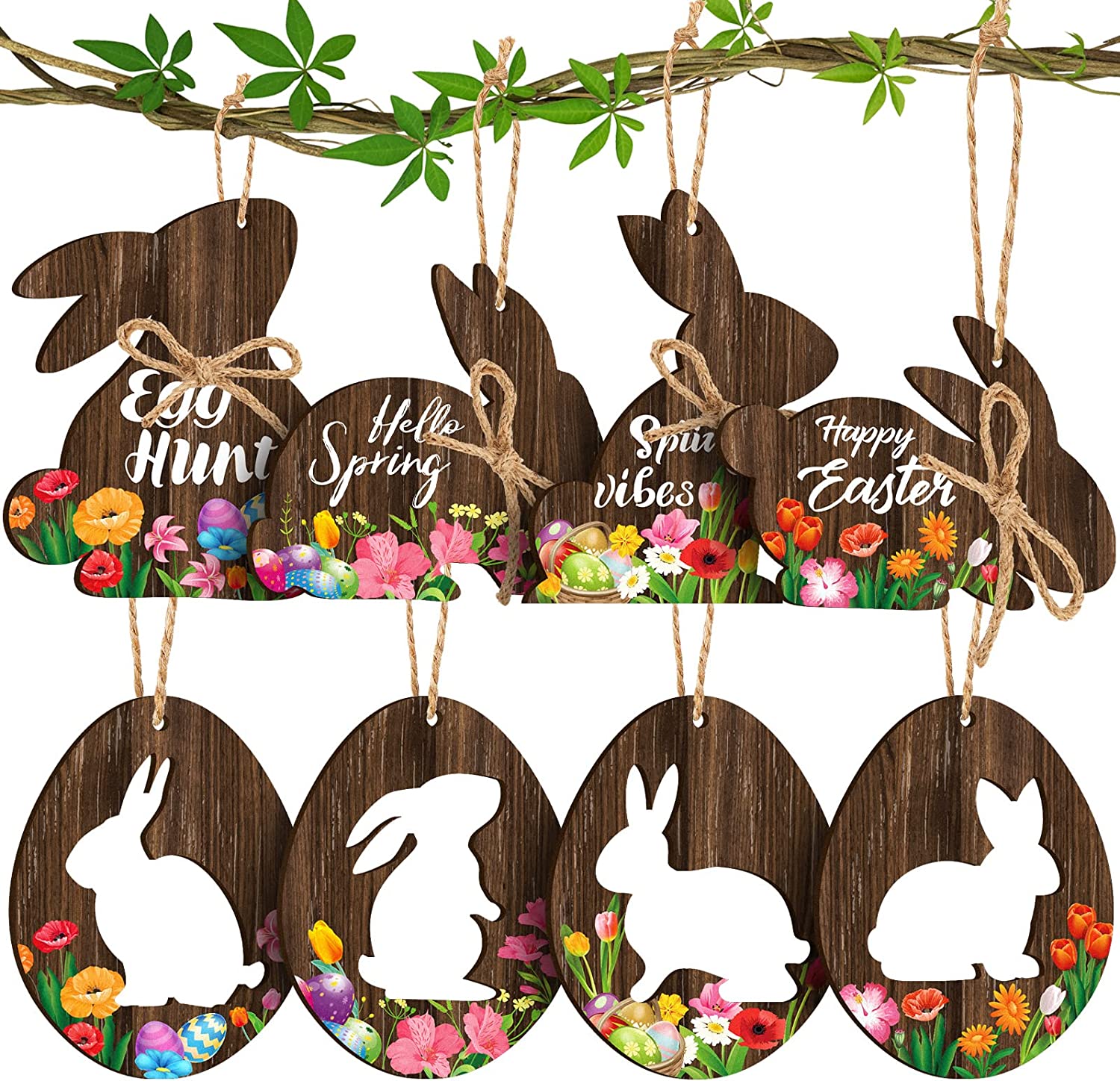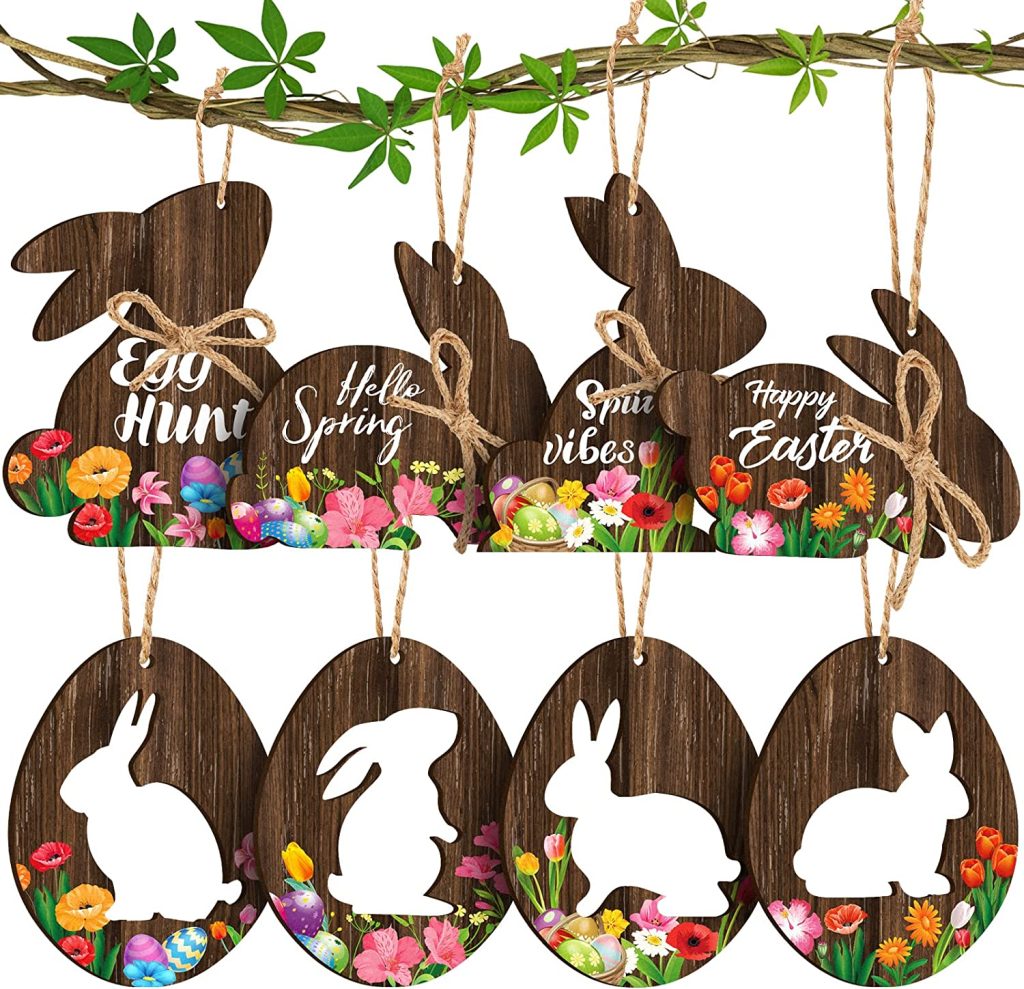 40 Pcs Easter Wooden Ornaments Vintage Bunny Egg Wood Cutouts Spring Wooden Slices Hanging Ornaments with Rope for Easter Tree Party Decorations (Bunny and Egg Style)
Amazing Easter Ornaments
These amazing Easter ornaments are gorgeous. They'll make incredible decorations to bring some magic to your Easter celebrations. Each one is on a wooden cut-out, shaped either like a rabbit or an egg. Beautiful details and messages have been added to the ornaments to give them their stunning look. Learn more here.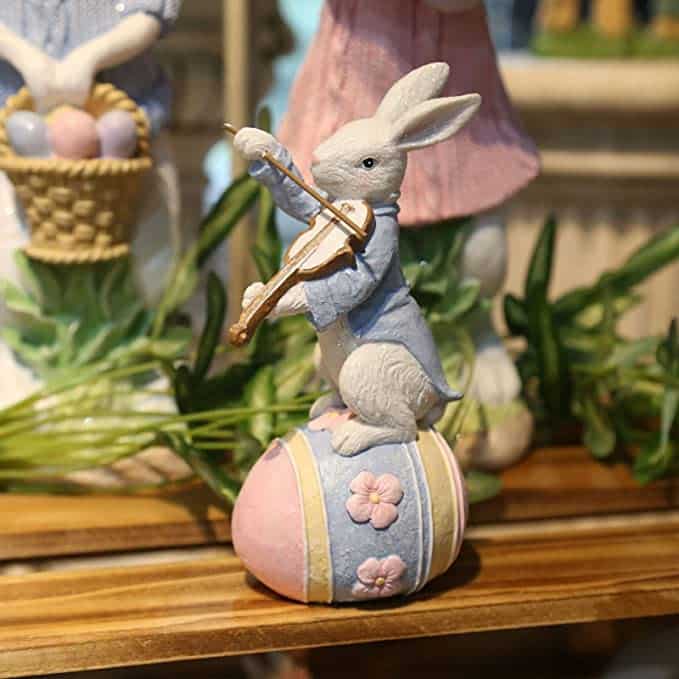 Easter Bunny Decorations for Home, Garden Figurines Rabbit Play Violin Decoration, Bunny Figurines Gifts for Kids Spring Decor, Rabbit Eggs Statue Garden Yard Fairy Ornaments for Table Accessories
Enchanted Musical Bunny
This adorable rabbit is playing the violin while standing on top of a beautifully decorated Easter egg. He can't wait to bring some magic to your Easter celebrations. Learn more here.
Thank you for taking the time to explore these enchanted Easter egg options to make your Easter celebrations extra magical. Please revisit Teelie's Fairy Garden again soon, and also check us out on social media.
Here is an adorable video for you to enjoy from last year's Countdown to Hoppy Easter.
https://www.youtube.com/watch?v=eAIMGJD0uGM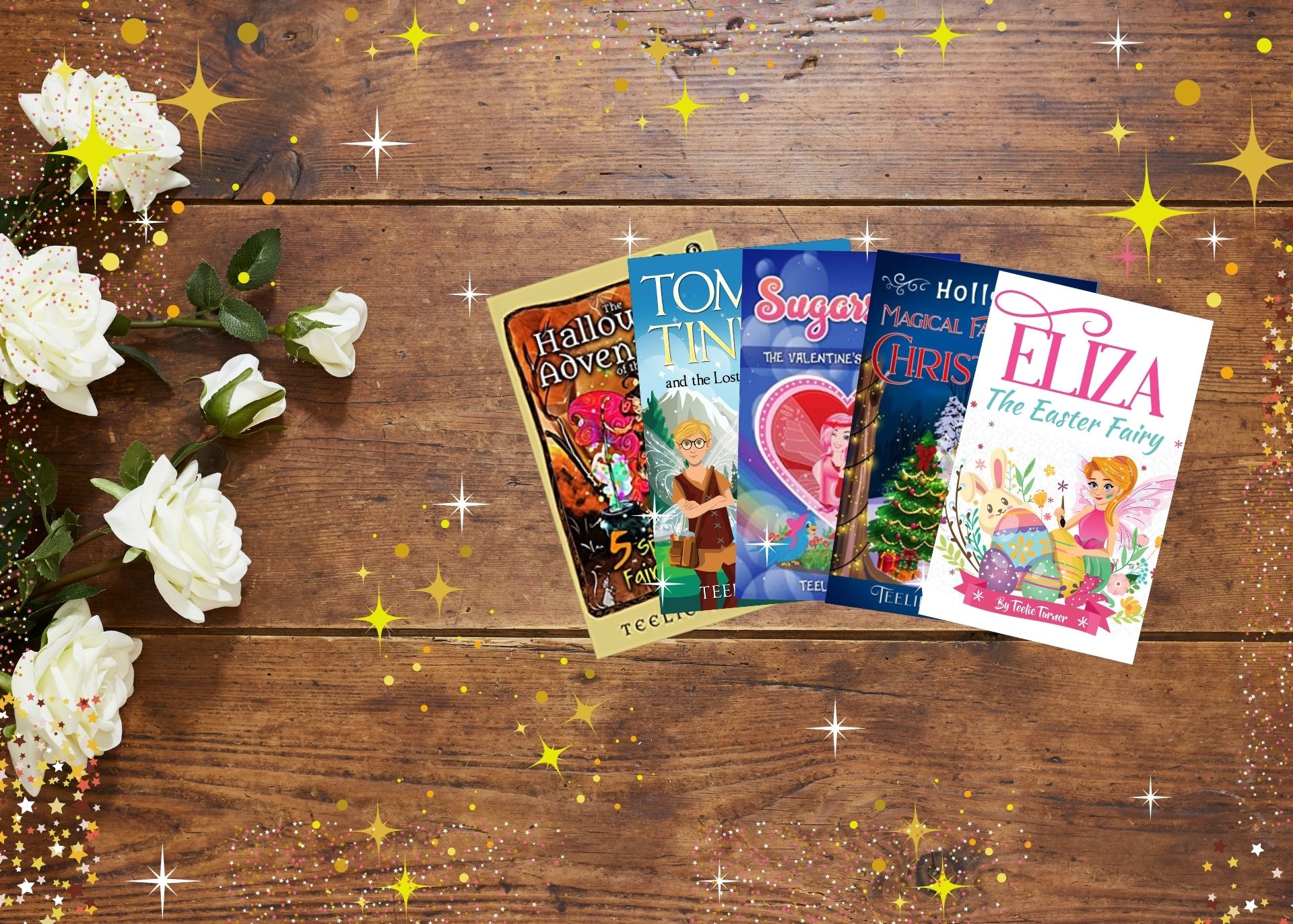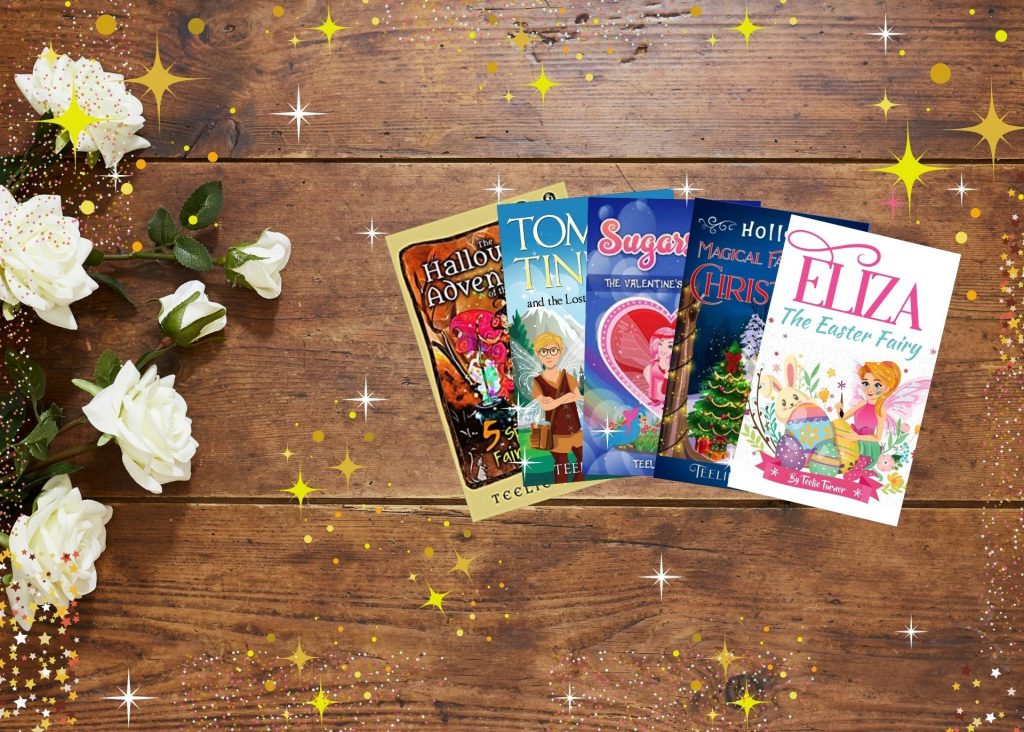 Discover Teelie Turner's complete collection of magical books here. 
Discover one of our magical book trailers.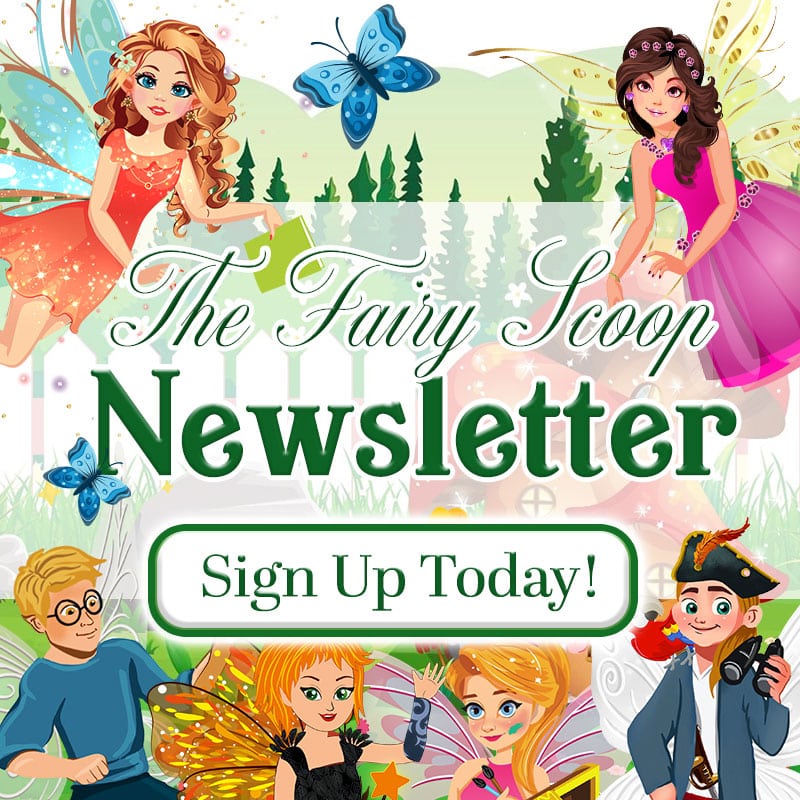 Sign up for The Fairy Scoop Newsletter here. 
Just a disclaimer – We have partnered with these companies because we use their products and/or proudly trust and endorse them – so we do receive a commission if you make a purchase or sign up for services. Often, we are able to negotiate special discounts and/or bonuses, which we will pass on to you via our links. We often get short notice on sale items available for 24-48 hours as we will pass these savings onto you.