Welcome back to Teelie's Fairy Garden. On October 25th, the fairies held celebrations throughout Fairy Land for International Artists Day. One of the fairy artists who was celebrated was Tianna the T-Shirt Fairy. You can learn more about her in Teelie Turner's enchanted book Tianna Attends a Magical Art Show. 
The fairies have assembled a list of some magical artistic creations to share with you.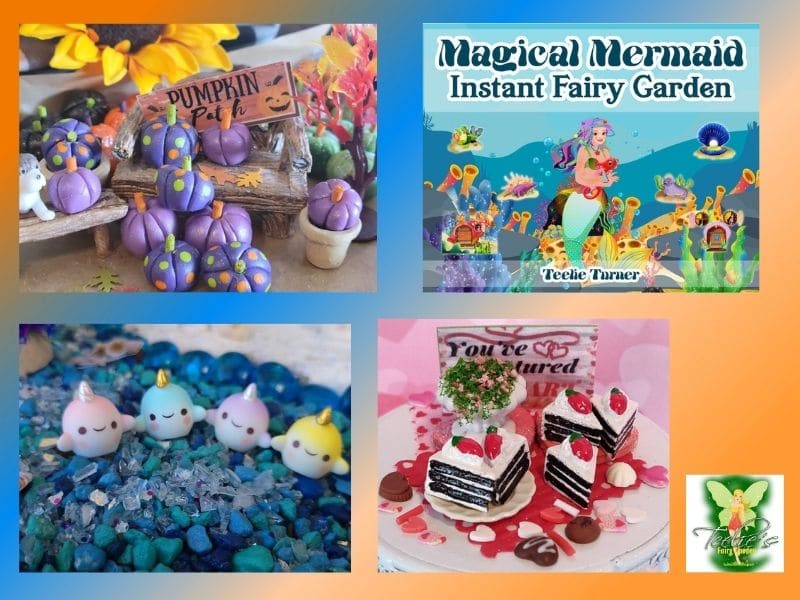 Handmade Pumpkins
You can find some magical handmade pumpkins on Etsy. They come in a number of colors including purple pumpkins with polka dots on them.
Create Your Own Artistic Instant Fairy Garden
You can also create your own magical instant fairy garden with your own artistic touches. Teelie's Fairy Garden has created a number of incredible ones for your enjoyment. One of them is shown above – the miniature fairy garden featuring Mandy and Meredith the Mermaids. Benefits include being able to instantly download it, easy storage, creativity, and affordability. Find it on Etsy.
You can find out more about this magical mermaid garden in our video too.
Handmade Miniature Unicorn Whales
Another talented crafter created these adorable miniature unicorn whales. They're spectacular and come in several magical colors. Learn more on Etsy.
Handmade Treats
There are many talented bakers in Fairy Land. There are also talented artisans. One crafter made some authentic-looking chocolate and strawberry cakes that would look amazing in a fairy garden scene. Full details are available on Etsy.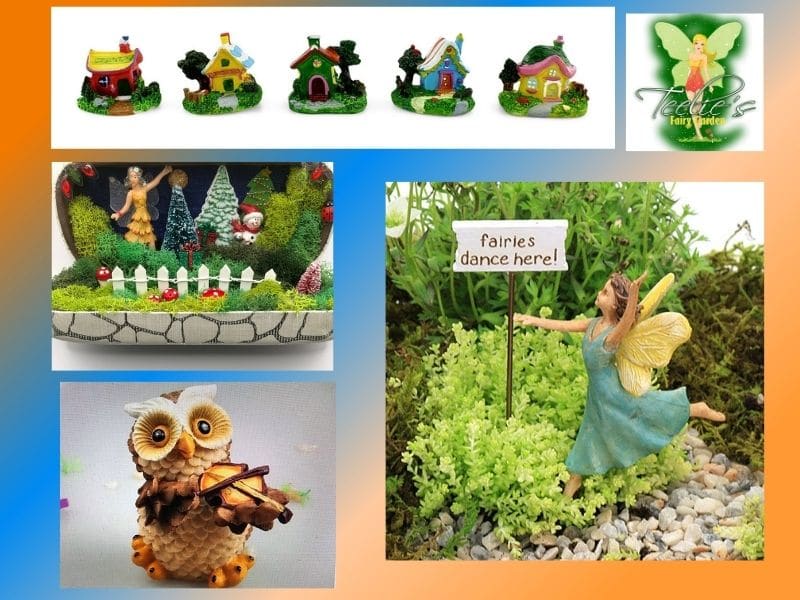 Incredible Handmade Houses
There are a number of incredible handmade houses throughout Fairy Land. We are fortunate to have many talented fairy carpenters and tinkerers to assist in the creation of beautiful homes. You can find several adorable fairy garden houses on Etsy.
Enchanted Handmade Fairy Scene
When we were looking around for some enchanted pieces of artwork, we came across a magical winter wonderland scene. It is incredible and would look amazing in a Christmas-themed fairy garden. Discover more about it on Etsy.
Dancing Is Art
Another magical form of art is dancing. We'd like to introduce you to an enchanted fairy who has a sign that says, 'Fairies Dance Here.' Aren't her dress and pose beautiful? Meet her on Etsy.
The Sound of Art
You can also hear art in the form of music. We recently met an owl who plays the fiddle. He also sings. Learn more about him on Etsy.
Thank you for spending time in Teelie's Fairy Garden. We hope that you'll come back and join us again soon. There are so many magical adventures for you to enjoy including some free items on our websites and book giveaways.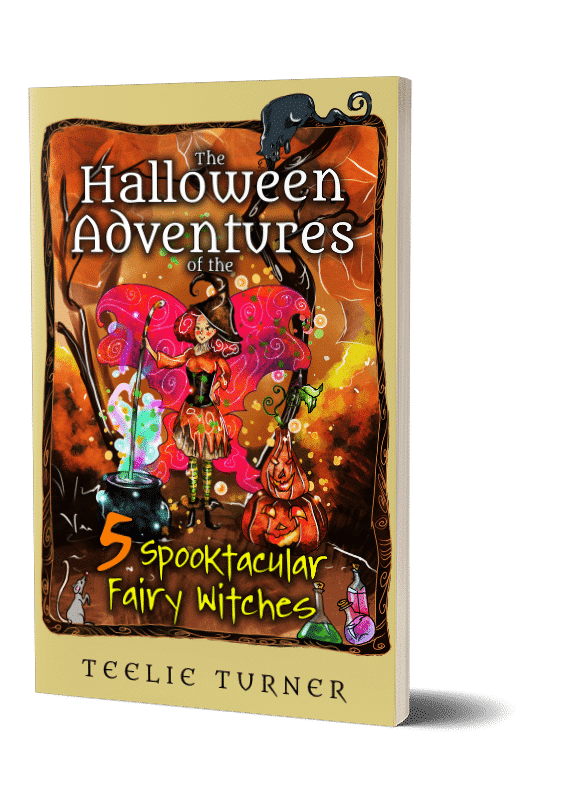 Enter for your chance to win an ebook or paperback copy of The Adventures of the 5 Spooktacular Witches.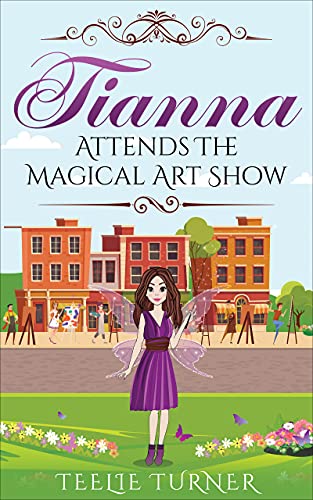 Discover Teelie Turner's complete collection of magical books here.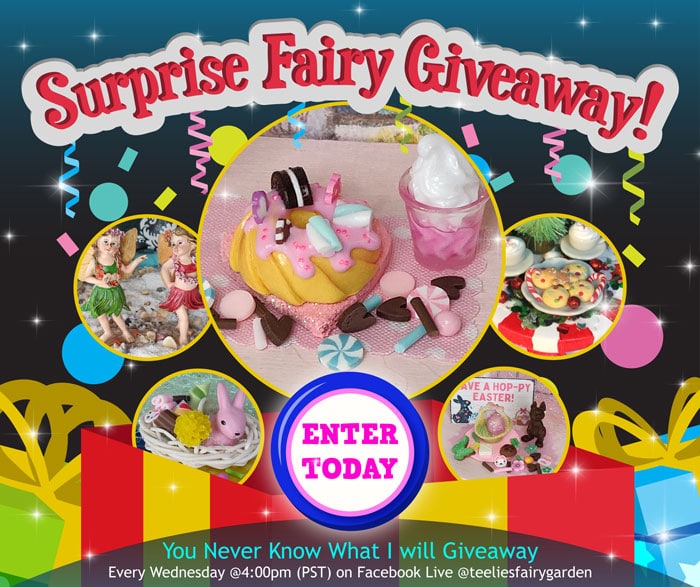 Every Wednesday, Teelie Turner will be giving away something special in a magical surprise giveaway. You'll never know what it might be and that is part of the magic that goes along with this. Sign up now for your chance to win. (USA residents only)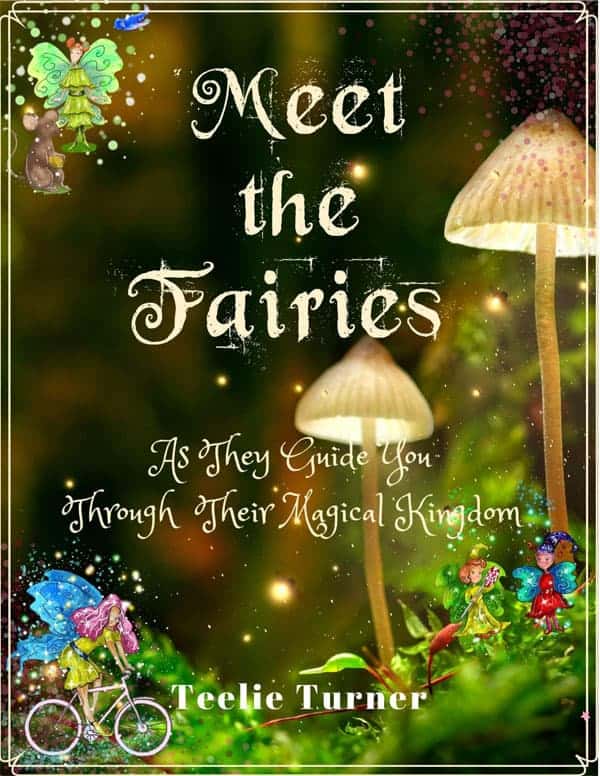 Sign up to get a copy of the Meet the Fairies catalog/book. It's an enchanted opportunity to get better acquainted with over a hundred incredible fairies.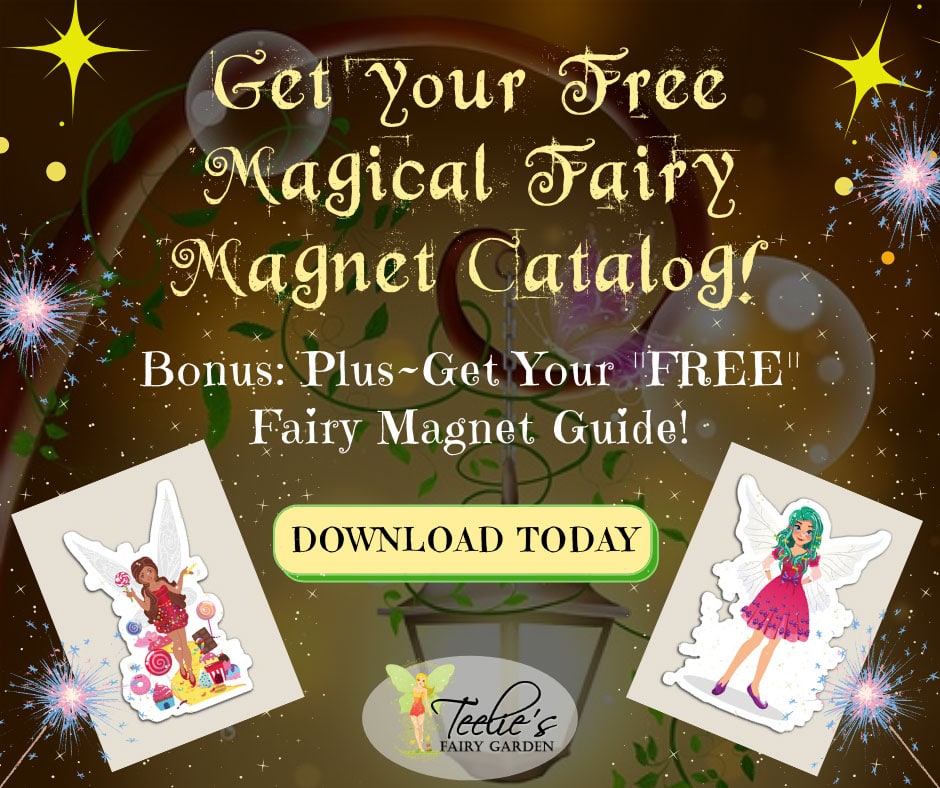 Several magical fairy catalogs and guides are available as a free download. Learn more about them here.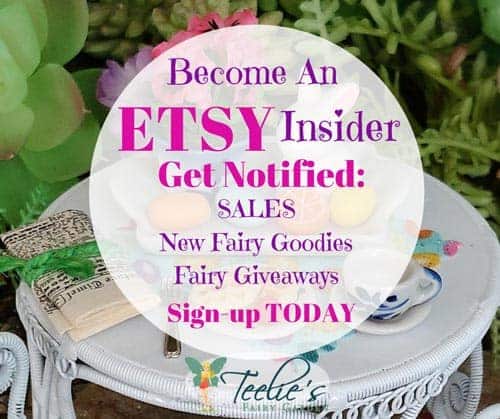 You can also sign up to be an Etsy insider and get notified by e-mail about fairy giveaways, goodies, and sales. Sign up here. 
Just a disclaimer – We have partnered with these companies because we use their products and/or proudly trust and endorse them – so we do receive a commission if you make a purchase or sign up for services. Often, we are able to negotiate special discounts and/or bonuses, which we will pass on to you via our links. We often get short notice on sale items available for 24-48 hours as we will pass these savings onto you.