Hello Fairy Lovers. Thanks for visiting Teelie's Fairy Garden. This week we're going to be looking at some magical miniatures. Each of them is a refreshing beverage that the fairies in your garden are sure to love.
Did you know that each week a magical video is created with the details from the blog posts? Here is the video from last week's blog. We hope you enjoy it. We'd love to hear your comments, so please reach out to us on social media or by commenting at the bottom of this page.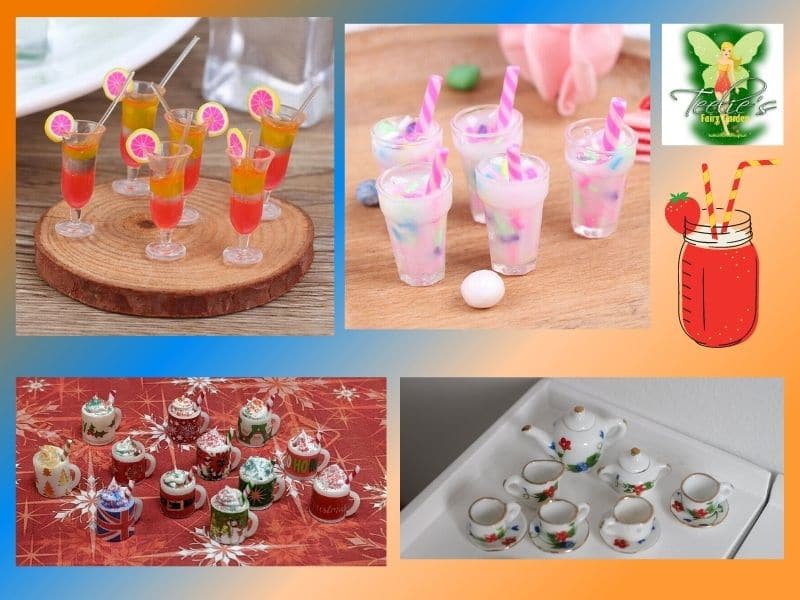 Fairy Mocktails
These fairy mocktails are bright, colorful and include a citrus slice to make the glass look fancy. We know that your fairies will enjoy them. Learn more on Etsy.
Magical Beverages
There is something very exciting about a fancy drink. Somehow it just tastes better because so much creativity and magic went into it. You can find some whimsical fancy drinks for your fairy friends on Etsy.
Enchanted Cups of Hot Cocoa
Hot cocoa is especially fun on a chilly day. You can find some cute Christmas mugs filled with hot chocolate on Etsy.
Adorable Miniature Tea Set
Fairies also love having tea parties. You can find an adorable miniature porcelain teapot set on Etsy. We love the details.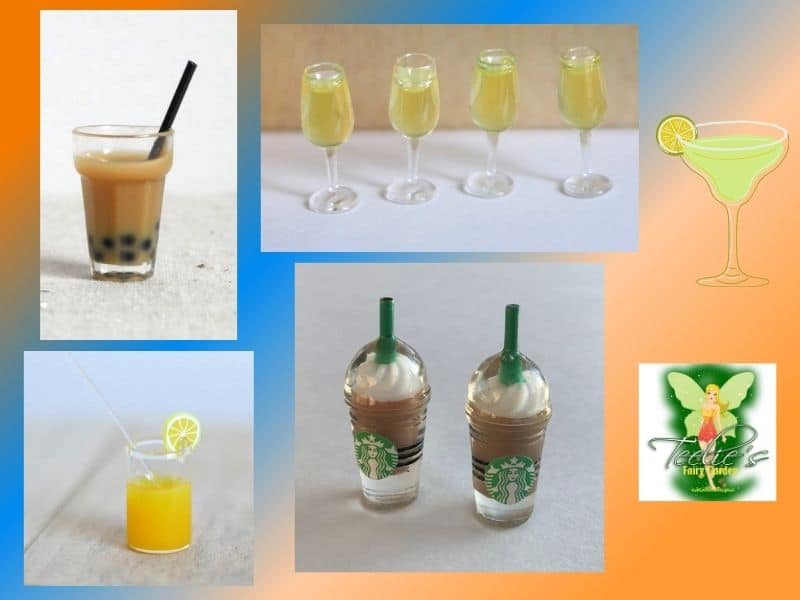 Whimsical Cup of Bubble Tea
Bubble tea is getting quite popular. Often it is tapioca balls that can be found in the tea, but other options are available too. The fairies wanted to try it and we found a miniature glass for them on Etsy.
Celebrate With Champagne
We have so many amazing things to celebrate in Fairy Land including incredible book releases. So, grab your glass of champagne and raise it high, it's time to toast the fairies. Find miniature glasses of champagne on Etsy.
Delicious Breakfast Beverages
Orange juice is always a great beverage choice in the morning. It is filled with delicious vitamins from the tasty oranges. Find a glass for your fairies on Etsy.
Fancy Frappuccinos
The final magical miniature beverage that we want to share with you this week is a fancy Frappuccino which has been topped with whipped cream. You can find these Starbucks treats on Etsy.
Thank you again for joining us this week. Teelie's Fairy Garden hopes that you have enjoyed discovering some magical miniature beverages for your fairy friends. Please come back and see us again soon. We have so many magical things happening including live events on Mondays, Wednesdays, and Fridays at 4 PM PST on our Facebook page.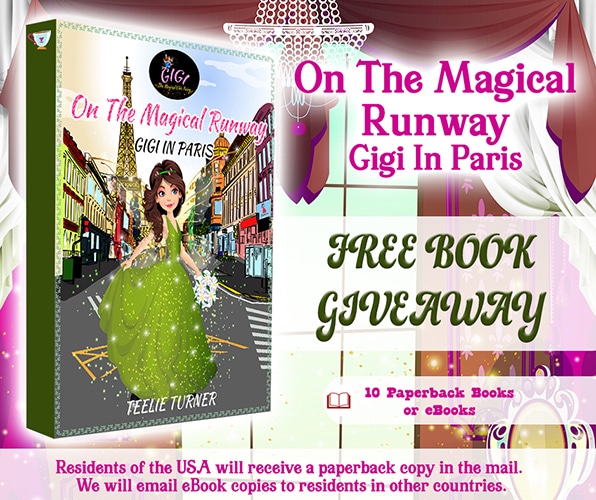 Enter now for your chance to win a paperback or eBook copy of On the Runway: Gigi in Paris. There are ten available.

Discover Teelie Turner's complete collection of magical books here.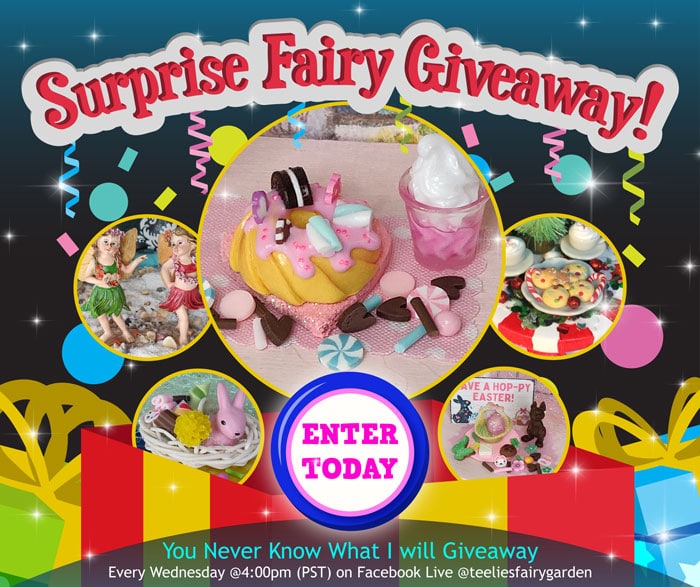 Every Wednesday, Teelie Turner will be giving away something special in a magical surprise giveaway. You'll never know what it might be and that is part of the magic that goes along with this. Sign up now for your chance to win.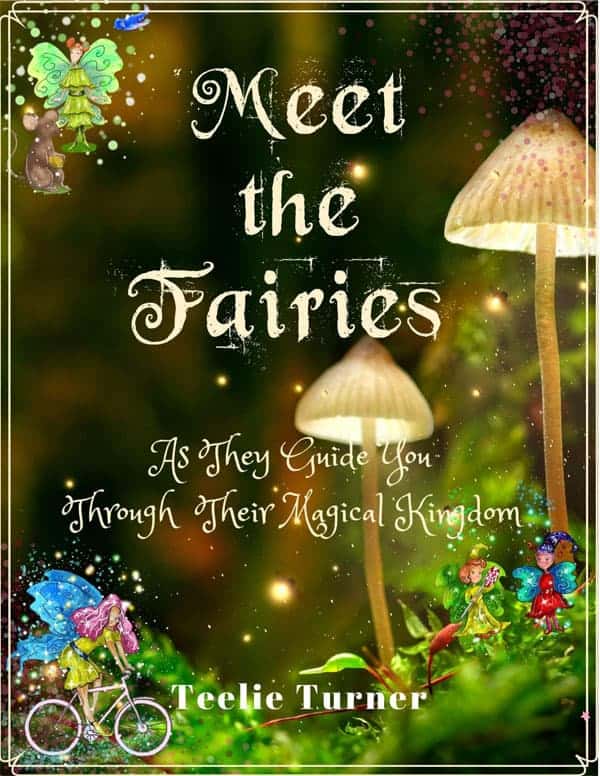 Sign up to get a copy of the Meet the Fairies catalog/book. It's an enchanted opportunity to get better acquainted with over a hundred incredible fairies.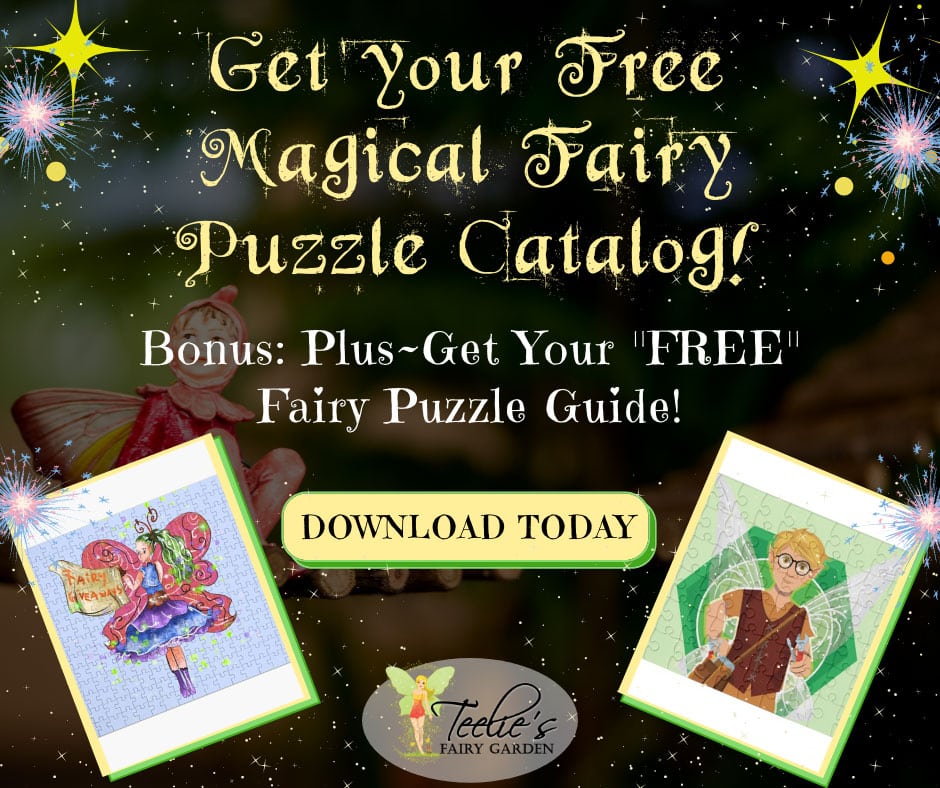 Several magical fairy catalogs and guides are available as a free download. Learn more about them here.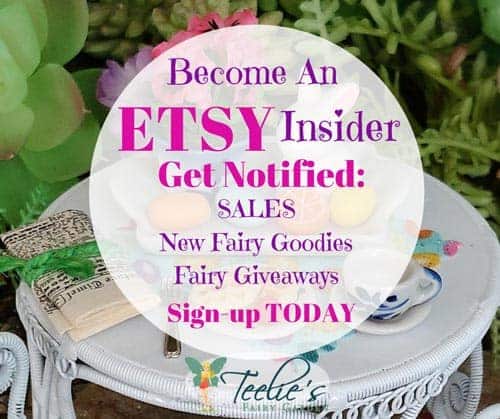 You can also sign up to be an Etsy insider and get notified by e-mail about fairy giveaways, goodies, and sales. Sign up here. 
Just a disclaimer – We have partnered with these companies because we use their products and/or proudly trust and endorse them – so we do receive a commission if you make a purchase or sign up for services. Often, we are able to negotiate special discounts and/or bonuses, which we will pass on to you via our links. We often get short notice on sale items available for 24-48 hours as we will pass these savings onto you.