Welcome back to Teelie's Fairy Garden. We're so glad that you could join us. The fairies are excited to be able to share some magical Christmas miniatures for your fabulous fairy gardens.
We also thought that you might enjoy this magical Christmas video from last year.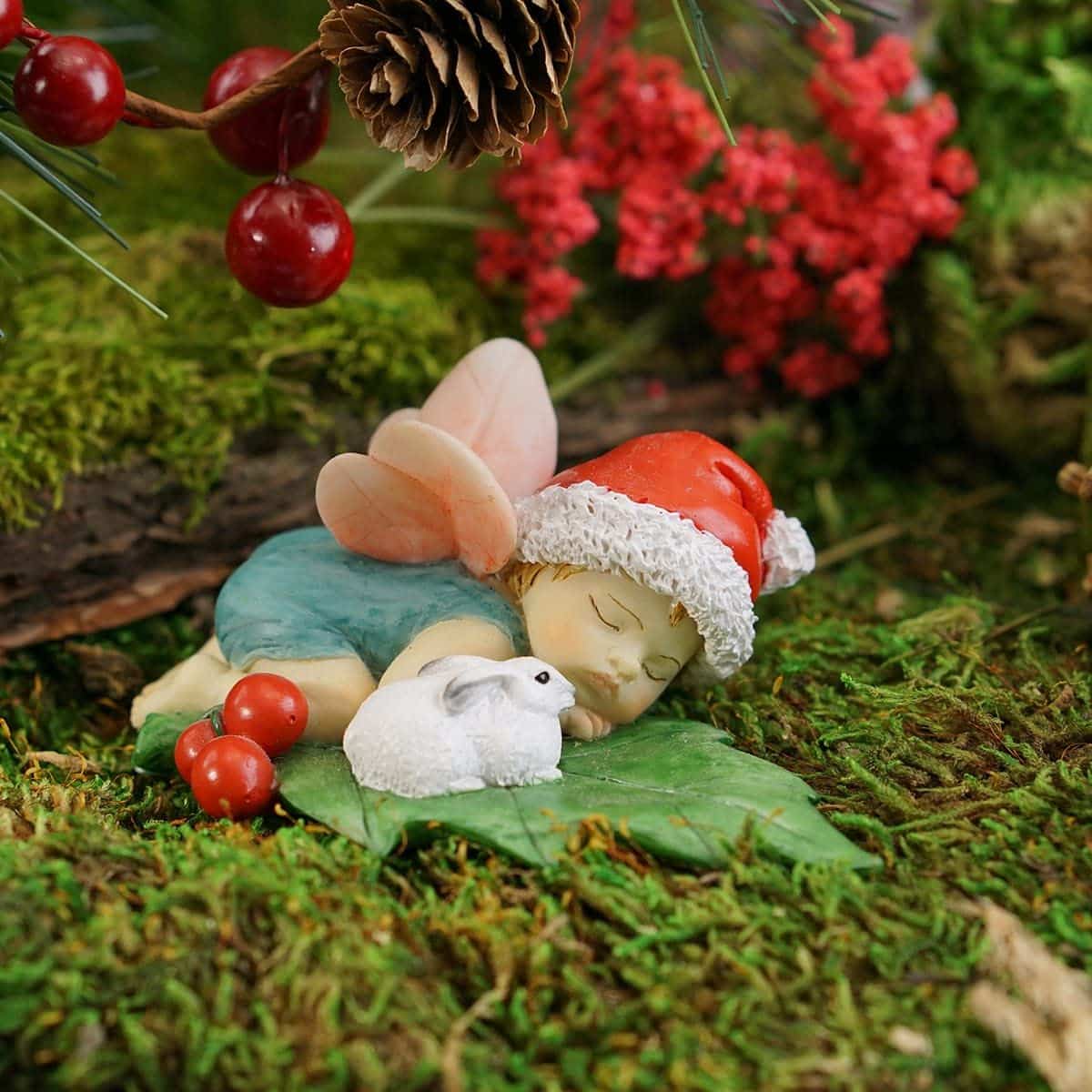 Top Collection Miniature Garden and Terrarium Christmas Fairy Baby Sleeping with Bunny Figurine
Sleeping Baby Christmas Fairy
This adorable baby Christmas fairy that is taking a nap with its friend the bunny would look incredible in your fairy garden. It is very magical. Find it on Amazon.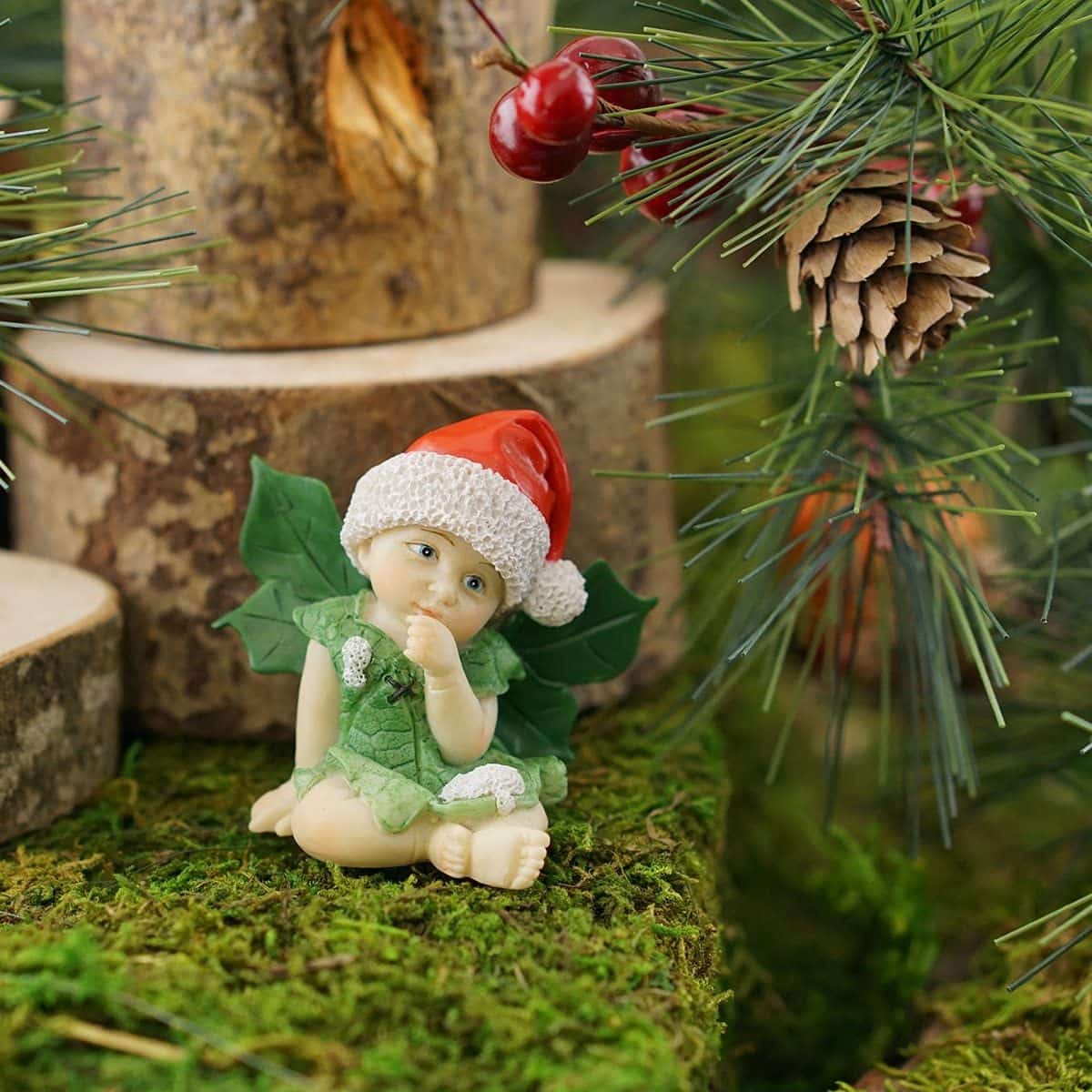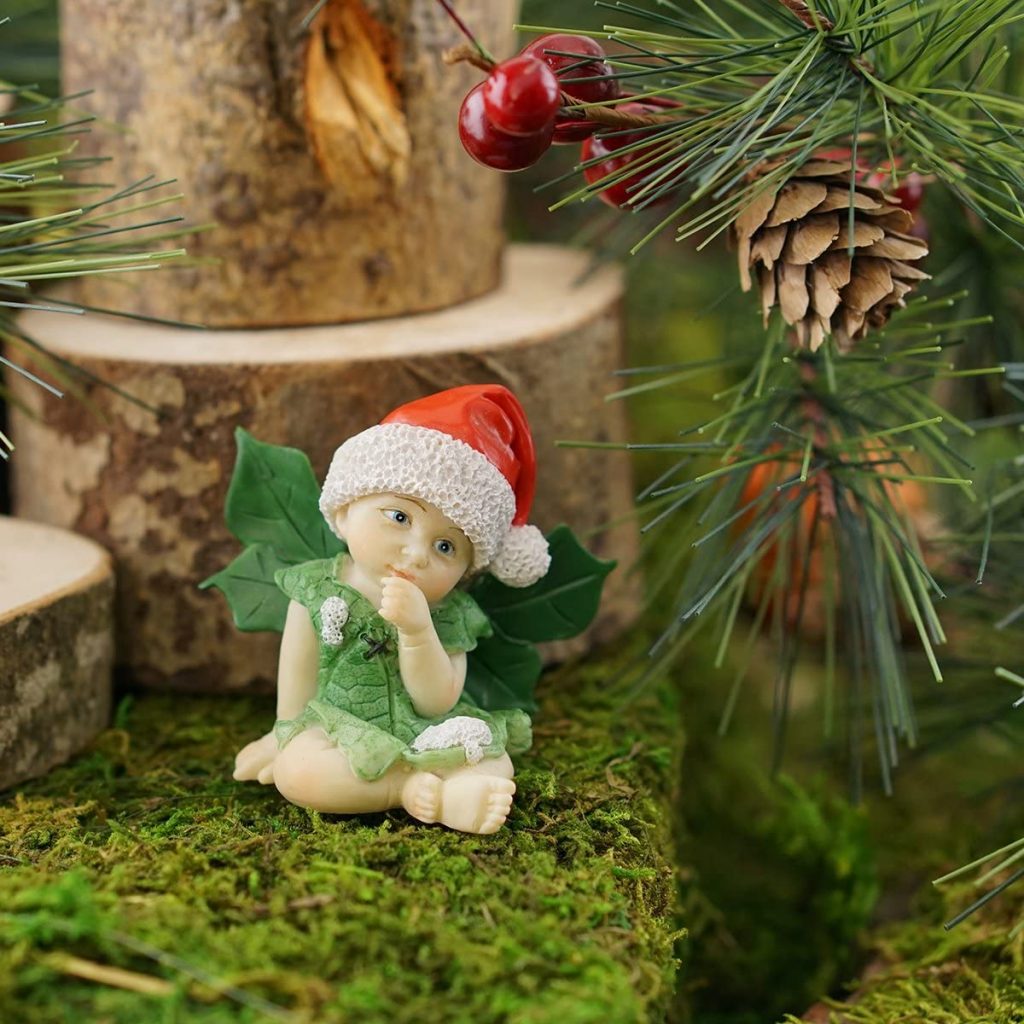 Top Collection 4494 Miniature Garden and Terrarium Christmas Fairy Baby Figurine
Christmas Fairy Baby
This cute baby Christmas fairy is ready for some holiday magic. It has incredible wings that resemble holly leaves. Find it on Amazon.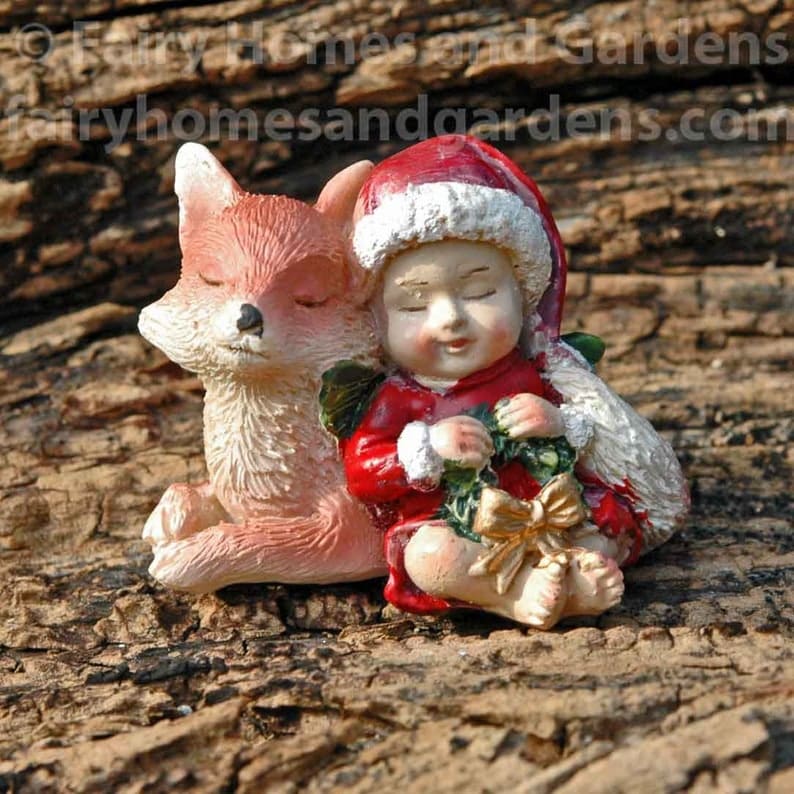 Miniature Christmas Baby with Fox – Christmas Miniature Figurine – Holiday Decor – Fairy Garden Supply
Christmas Friends
Christmas is a great time for spending time with friends and family. This Christmas fairy has made friends with an adorable fox and they're taking a nap together. Learn more on Etsy.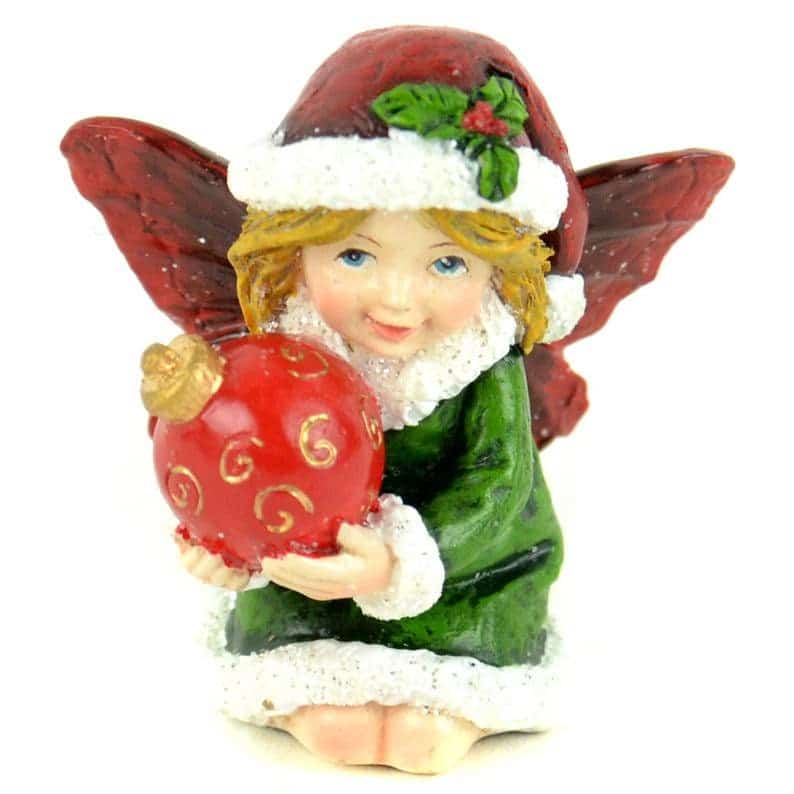 Holiday Fairies and Holiday Sleeping Babies, Christmas Fairy Figurines, Holiday Cake Topper
Adorable Christmas Fairies
This adorable Christmas fairy is perfect as a cake topper or in a fairy garden. We love how adorable it is, getting ready to decorate a Christmas tree with the adorable red ornament that it is holding. Find it on Etsy.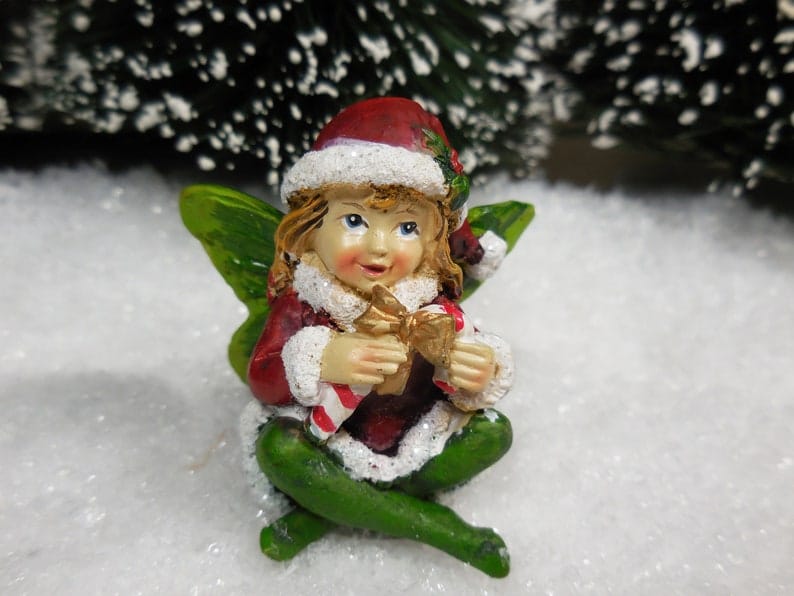 North Pole Elf Girl w/ Candy Cane in Santa Suit ~ Christmas Fairy Garden Supply ~ Miniature Winter Dollhouse Accessories
Magical North Pole Elf
This North Pole Fairy Elf is extremely cute. She loves candy canes and sweets and playing in the snow. Visiting the reindeer is another favorite activity for many of the fairies and elves who are employed by Santa. Find her on Etsy.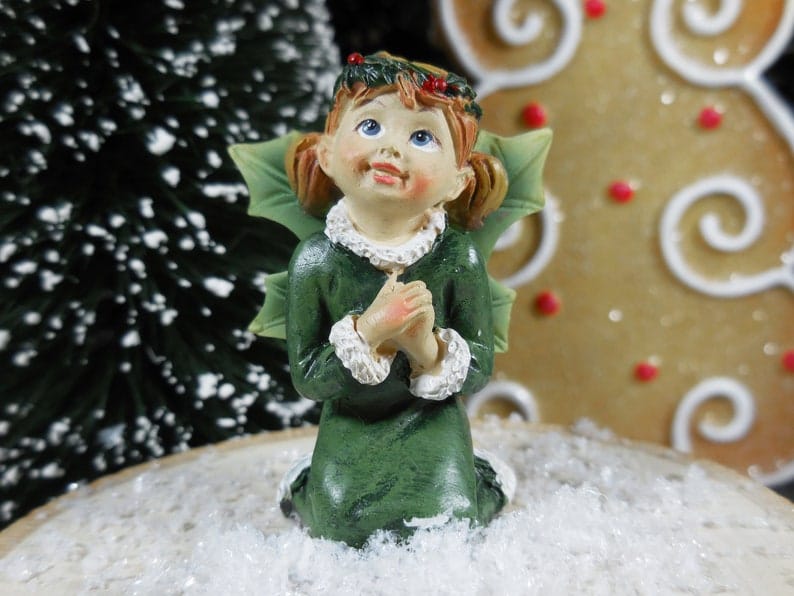 Miniature Holly Leaf Winter Fairy Figurine ~ Christmas Fairy Garden Accessories ~ Winter Dollhouse Supplies
Christmas Fairy Wishing
This adorable Holly Leaf Winter Fairy is kneeling in the snow while making a wish. We have no idea what the wish is, but we are sure it must be for something magical. Learn more on Etsy.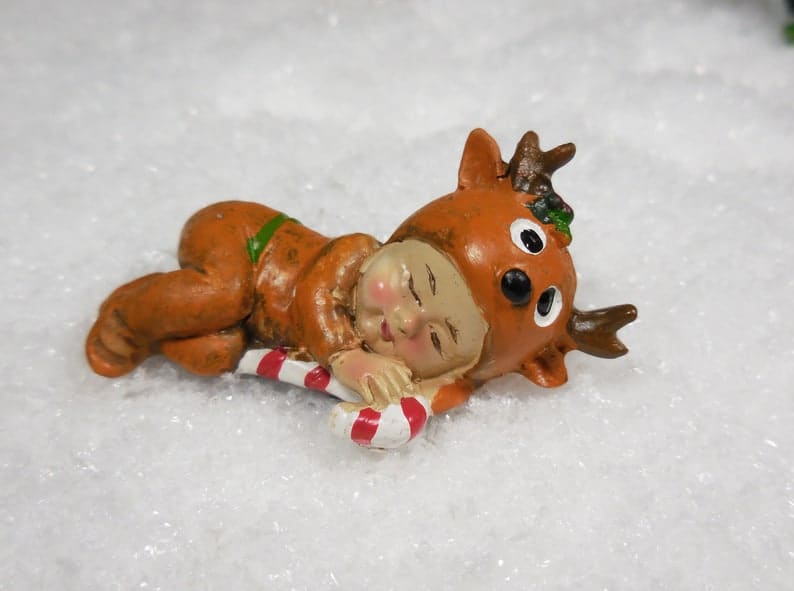 Miniature Baby Elf Sleeping in Reindeer Pajamas Figurine ~ Winter Fairy Garden Accessories ~ Christmas Dollhouse Miniatures
Christmas Dress Up
Getting dressed up for Christmas is lots of fun. Some fairies choose to have fancy holiday dresses. Christmas pajamas are also lots of fun. This miniature baby elf has a pair of reindeer pajamas. Full details are available on Etsy.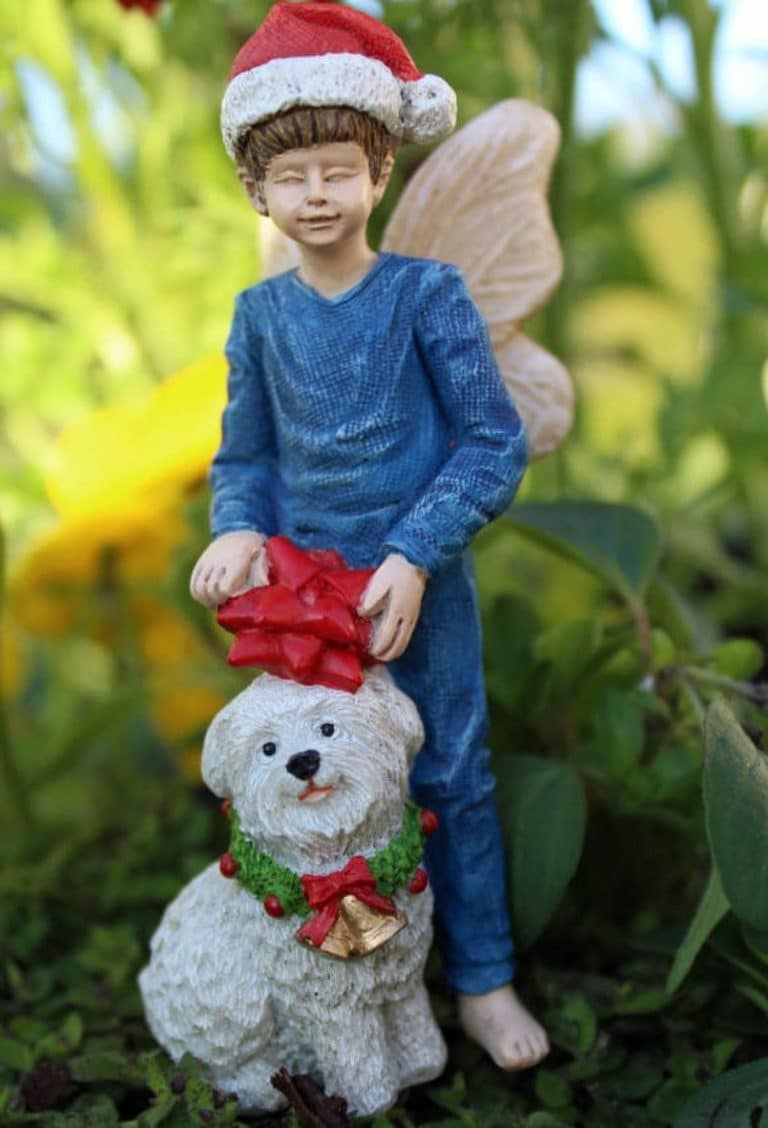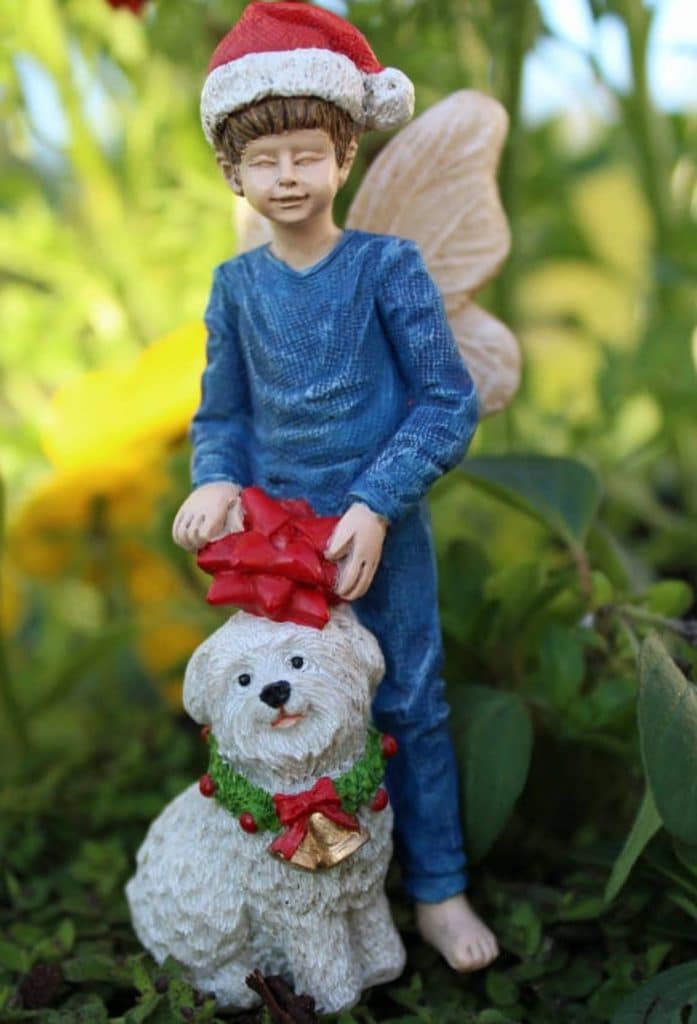 Christmas Fairy Figurine, Young Fairy Boy, and Puppy, 3.5″ Tall
Christmas Fairies and Canines
This fairy boy is having a great time with his puppy. The puppy is also in the Christmas spirit. Find them on Etsy.
Thank you again for joining us this week. Teelie's Fairy Garden is so glad that you were here to spend time with us. There are so many magical things planned for the holiday season. Please come back and see us again soon. We have so many magical things happening including live events on Mondays, Wednesdays, and Fridays at 4 PM PST on our Facebook page.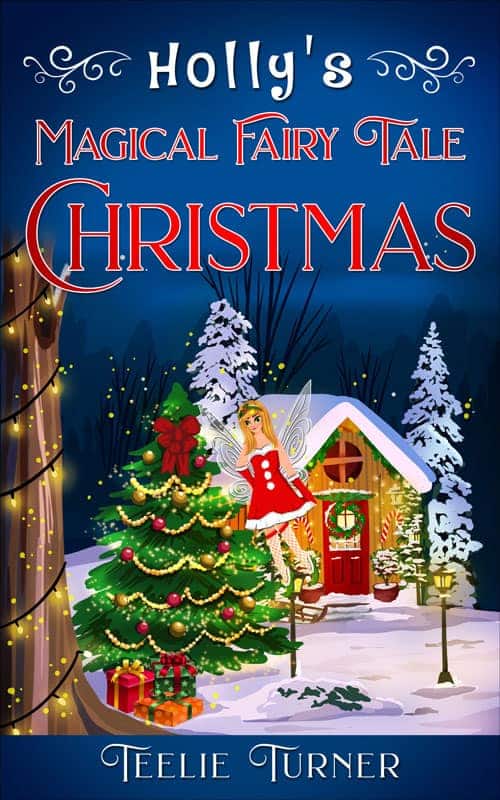 Discover Teelie Turner's complete collection of magical books here.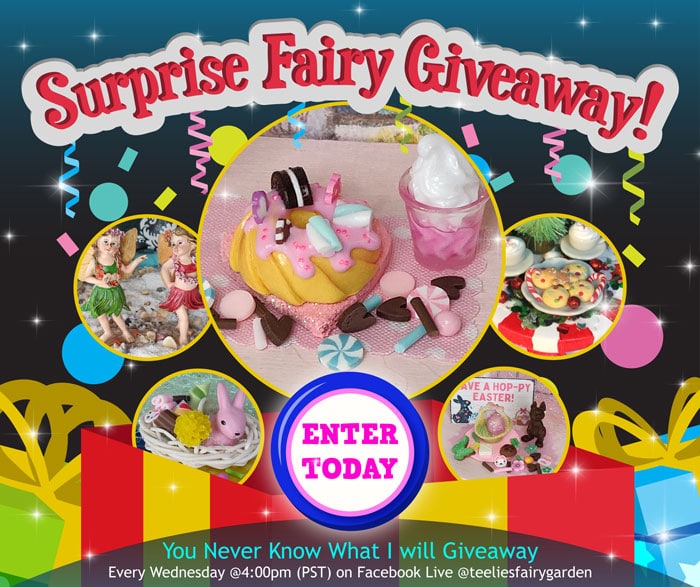 Every Wednesday, Teelie Turner will be giving away something special in a magical surprise giveaway. You'll never know what it might be and that is part of the magic that goes along with this. Sign up now for your chance to win. (USA residents only).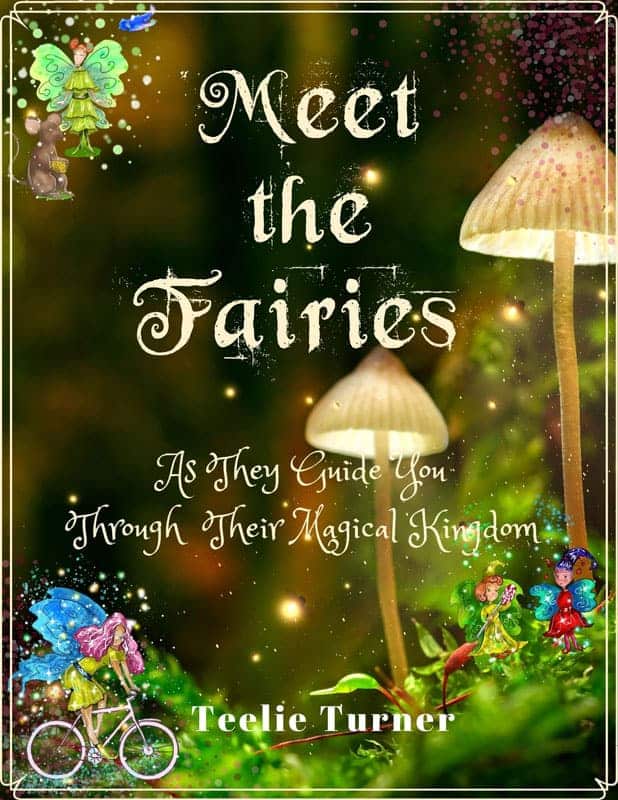 Sign up to get a copy of the Meet the Fairies catalog/book. It's an enchanted opportunity to get better acquainted with over a hundred incredible fairies.
Several magical fairy DIY guides are available as a free download. Learn more about them here.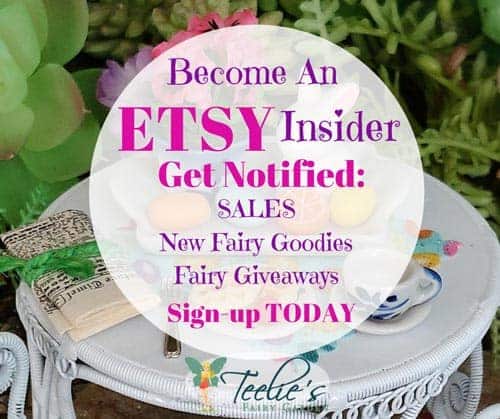 You can also sign up to be an Etsy insider and get notified by e-mail about fairy giveaways, goodies, and sales. Sign up here. 
Just a disclaimer – We have partnered with these companies because we use their products and/or proudly trust and endorse them – so we do receive a commission if you make a purchase or sign up for services. Often, we are able to negotiate special discounts and/or bonuses, which we will pass on to you via our links. We often get short notice on sale items available for 24-48 hours as we will pass these savings onto you.