Welcome back to Teelie's Fairy Garden. It's a beautiful day in Fairy Land and the fairies are beginning to wonder what Santa might put in their Christmas stockings. The fairies love hanging their stockings up by the fireplace just like humans do. They have a few items on their wish lists including these magical miniatures.
You might also want to have a look at some of the magical fairy videos like this one about fairy homes.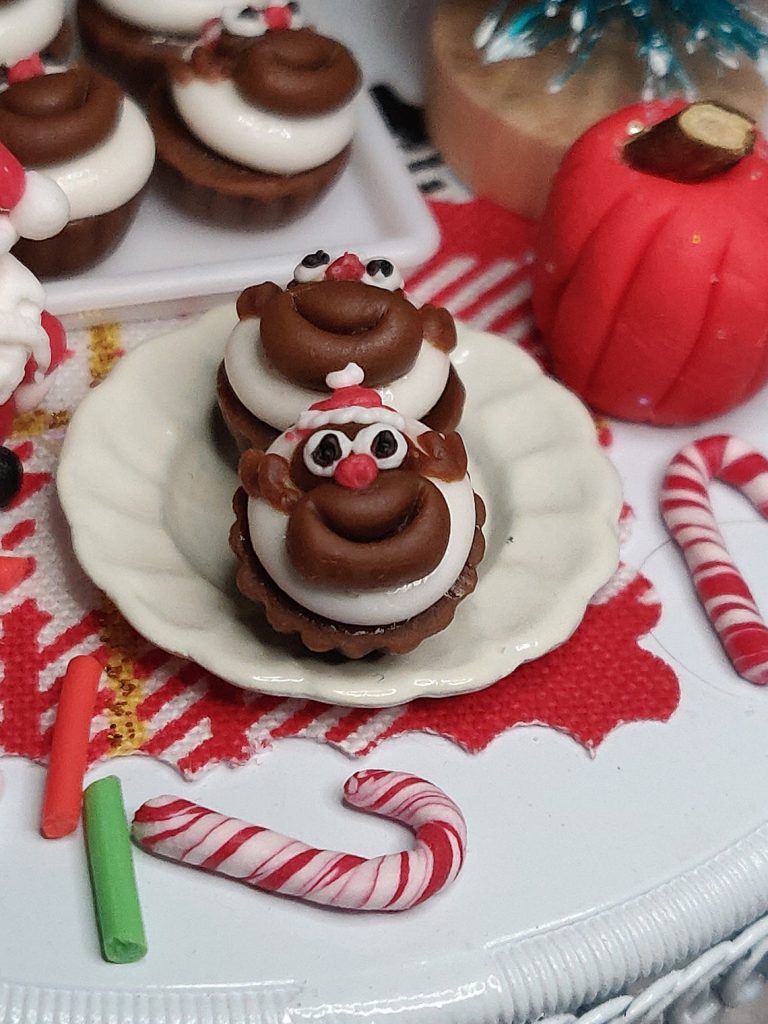 Reindeer Christmas Cupcakes With Santa Hat, Miniature, Fairy Garden, Dollhouse, Fairy Food, Christmas Cupcakes, Brown, Red, Candy
Sweet Reindeer Cupcakes
These sweet reindeer cupcakes would bring joy to any fairy. They look so delicious and the baker who created them did an amazing job. Learn more on Etsy. The Teelie's Fairy Garden Etsy shop has a Black Friday sale happening until the end of November.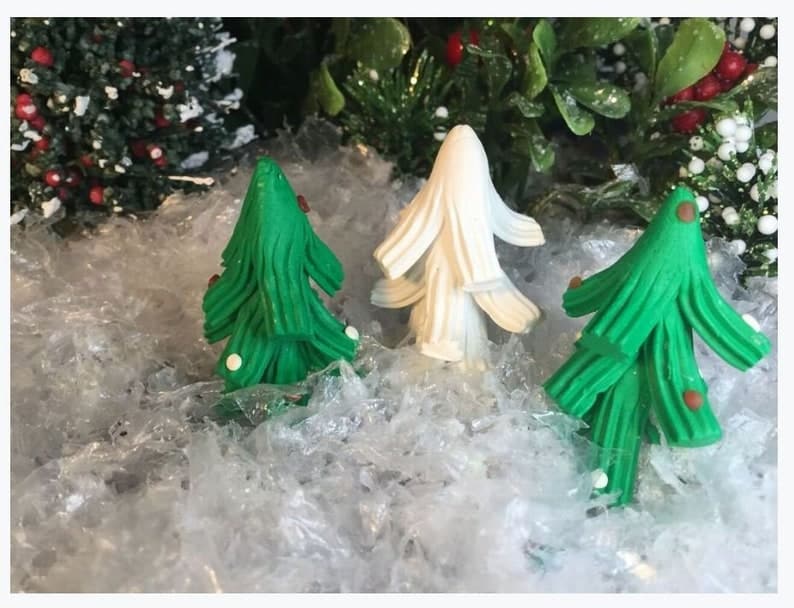 Fairy Garden Christmas Tree, Set of 3 Green and White Christmas Trees, Fairies, Miniature, Dollhouse, Green, White, Christmas Fairy Garden
Magical Christmas Trees
This set of magical white and green Christmas trees are so cute. They're small and whimsical looking. Learn more about them on Etsy.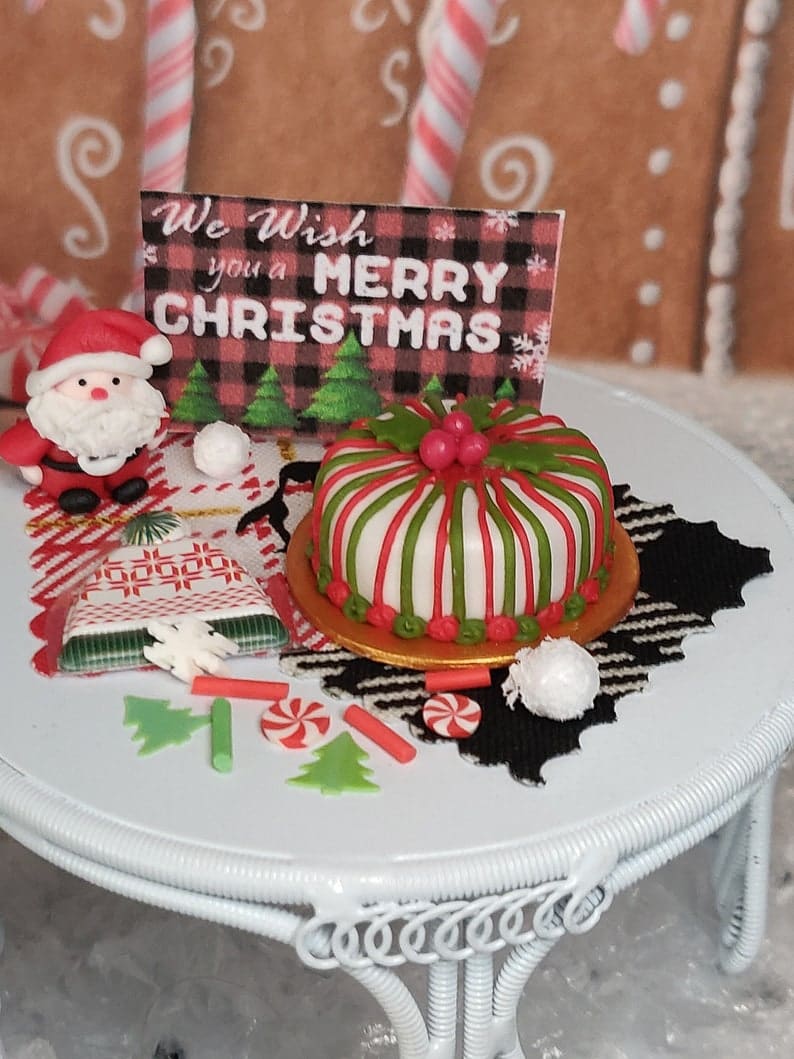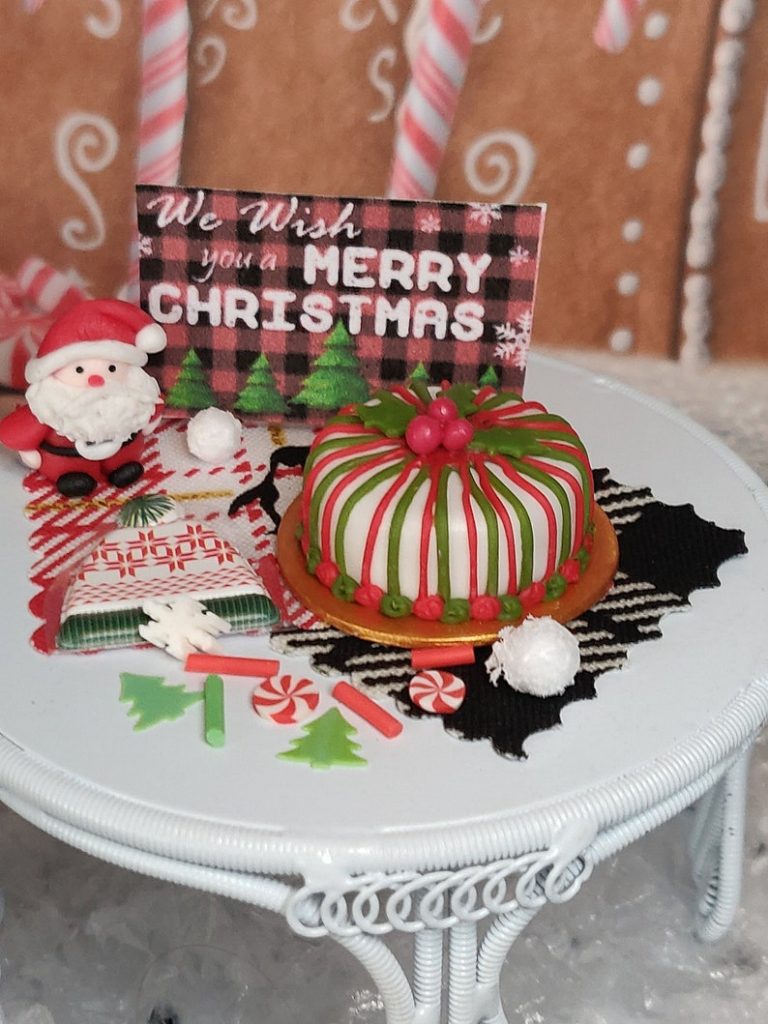 Ho-Ho-Ho It's Santa And a Beautiful Christmas Cake, Fairy Garden, Dollhouse, Miniature, Christmas Cake, Fairy Food, Miniature Santa
Delightful Christmas Cake
This red, green, and white Christmas cake is the perfect treat to serve when you have friends visiting for the holidays. The fairies love sweets and entertaining. Full details are available on Etsy.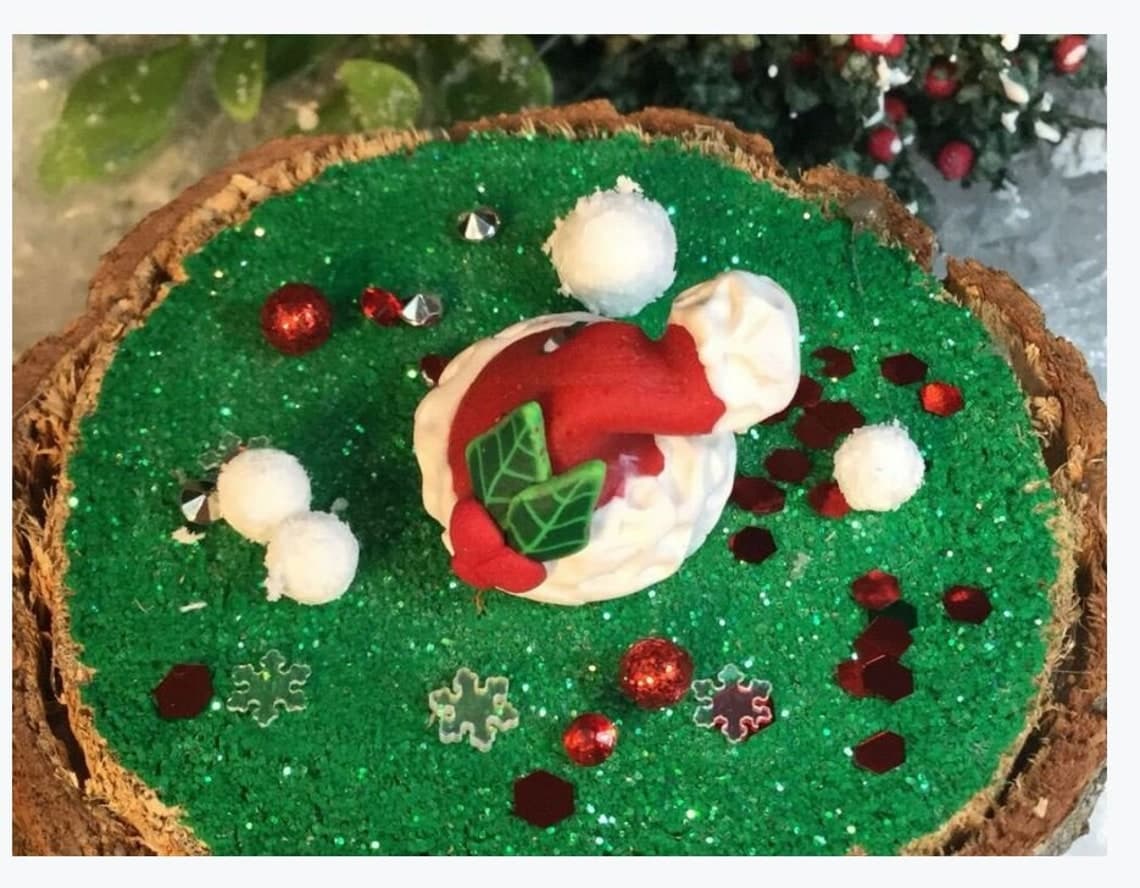 Magical Santa Hat, Fairy Garden, Miniatures, Dollhouse, Red, White, Hat, Holly, Snowballs, Snowflakes
Enchanted Santa Hat
This miniature Santa Hat would make a great centerpiece for a fairy's table. It may even have some magical properties. Find it on Etsy.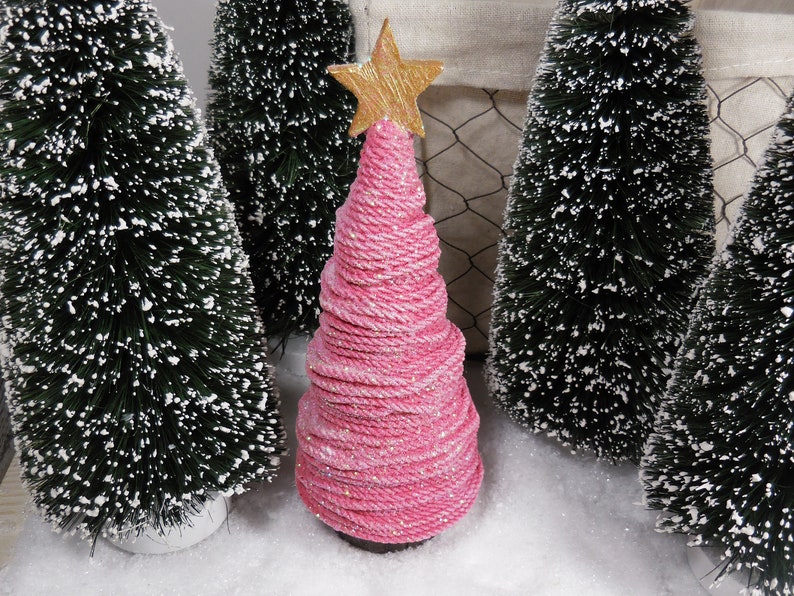 Miniature Pink Yarn Christmas Tree w/ Star ~ Christmas Fairy Garden Accessories ~ Winter Dollhouse Figurines ~ Holiday Diorama Supply
Festive Pink Yarn Tree
The fairies were very excited when they got a glimpse of this miniature pink yarn Christmas tree that has a star tree topper. It is very festive looking. Learn more on Etsy.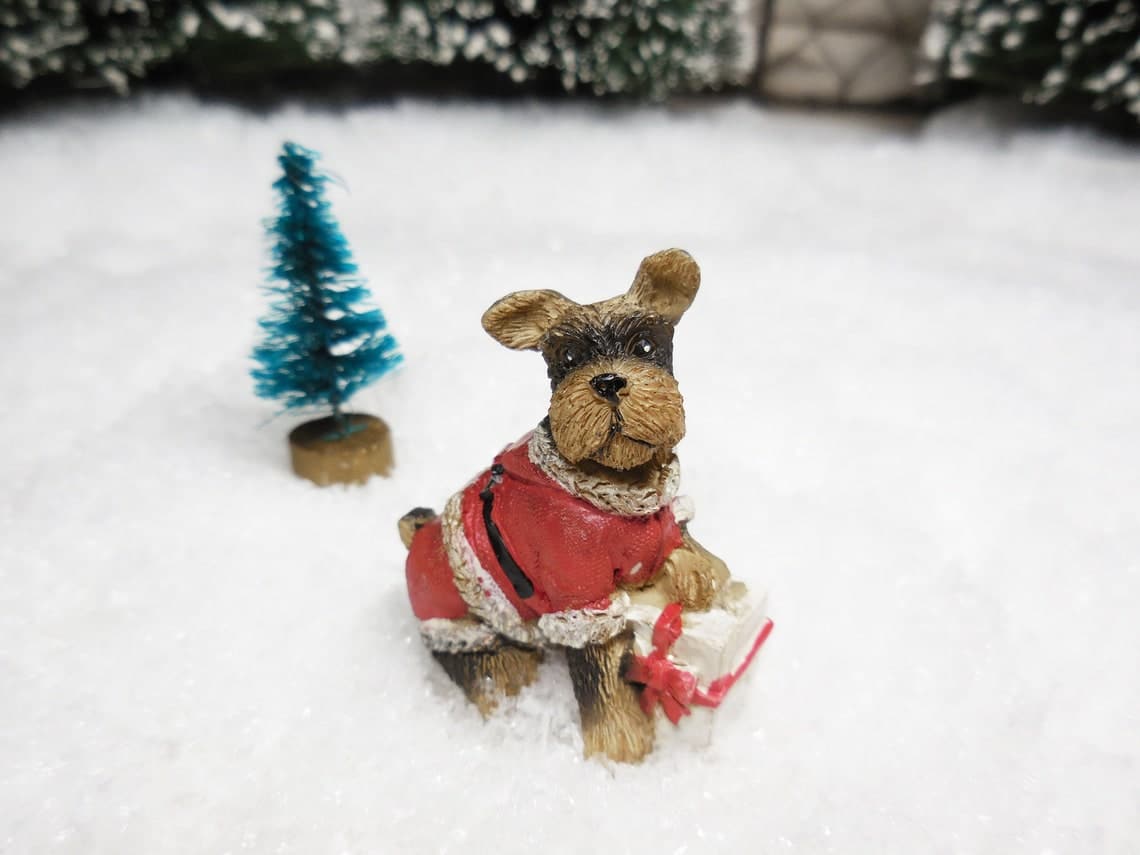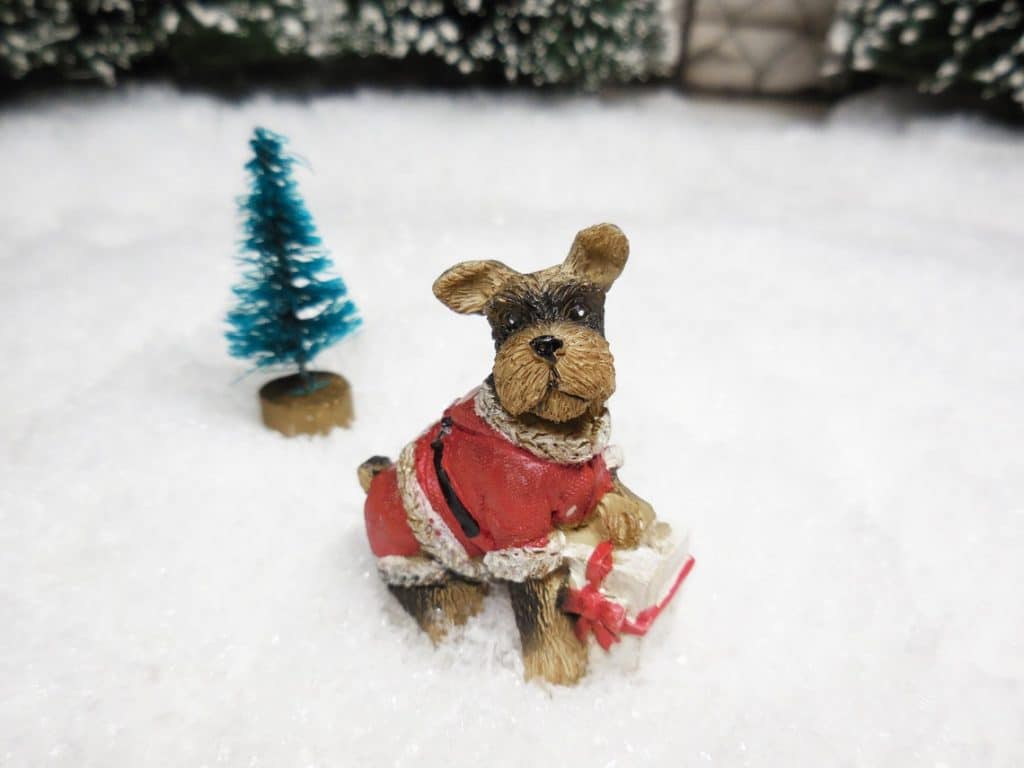 Mini Schnauzer in Santa Claus Sweater Figurine ~ Winter Fairy Garden Accessories ~ Christmas Miniatures Craft Supply ~ Terrarium Figurine
Adorable Dog in Christmas Sweater
Meet an adorable miniature Schnauzer that is wearing a Christmas sweater. It is so cute. Find it on Etsy.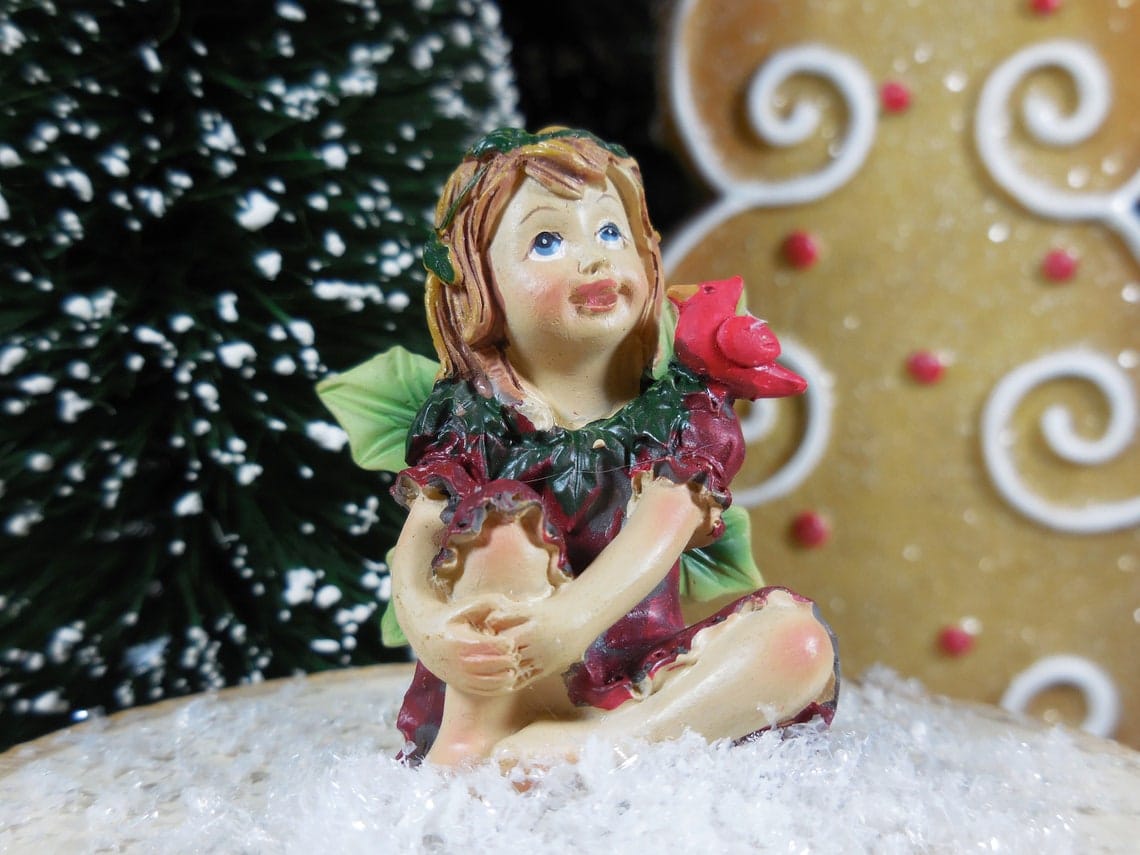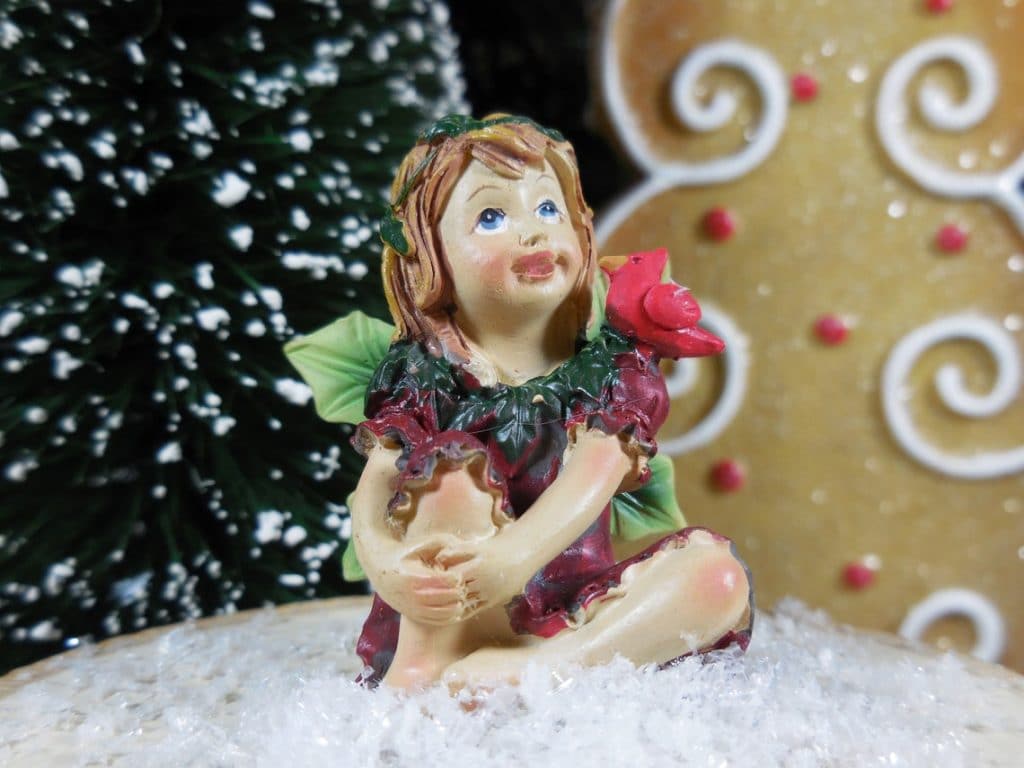 Mini Holly Leaf Fairy w/ Cardinal ~ Christmas Fairy Garden Accessories ~ Winter Dollhouse Supplies
Fairies and Friends
We love watching fairies with our friends. The Holly Leaf Fairy is enjoying some time in nature with this adorable cardinal. The cardinal is trying to sing the perfect Christmas carol to its new friend. Meet them on Etsy.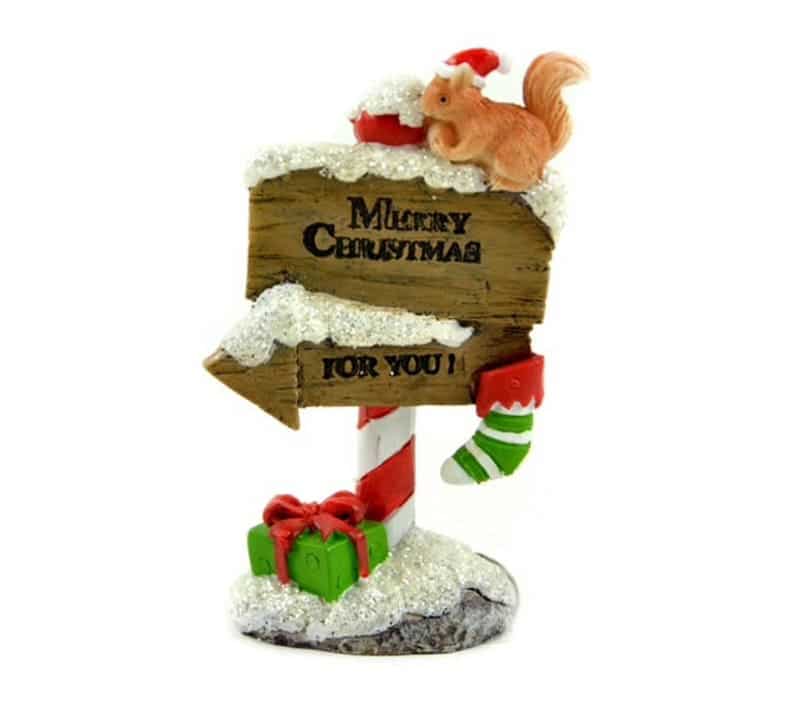 Miniature Candy Cane Christmas Sign
Magical Christmas Sign
This miniature Merry Christmas sign that is on a candy cane pole and has a chipmunk on top is very cute. It would look great in a fairy garden. Find it on Etsy.
Thank you again for visiting Teelie's Fairy Garden. We hope that you come back to visit again soon.
Here is a magical video about one of our Fairy Land friends – Fairy Merry. She's featured in a magical Christmas book.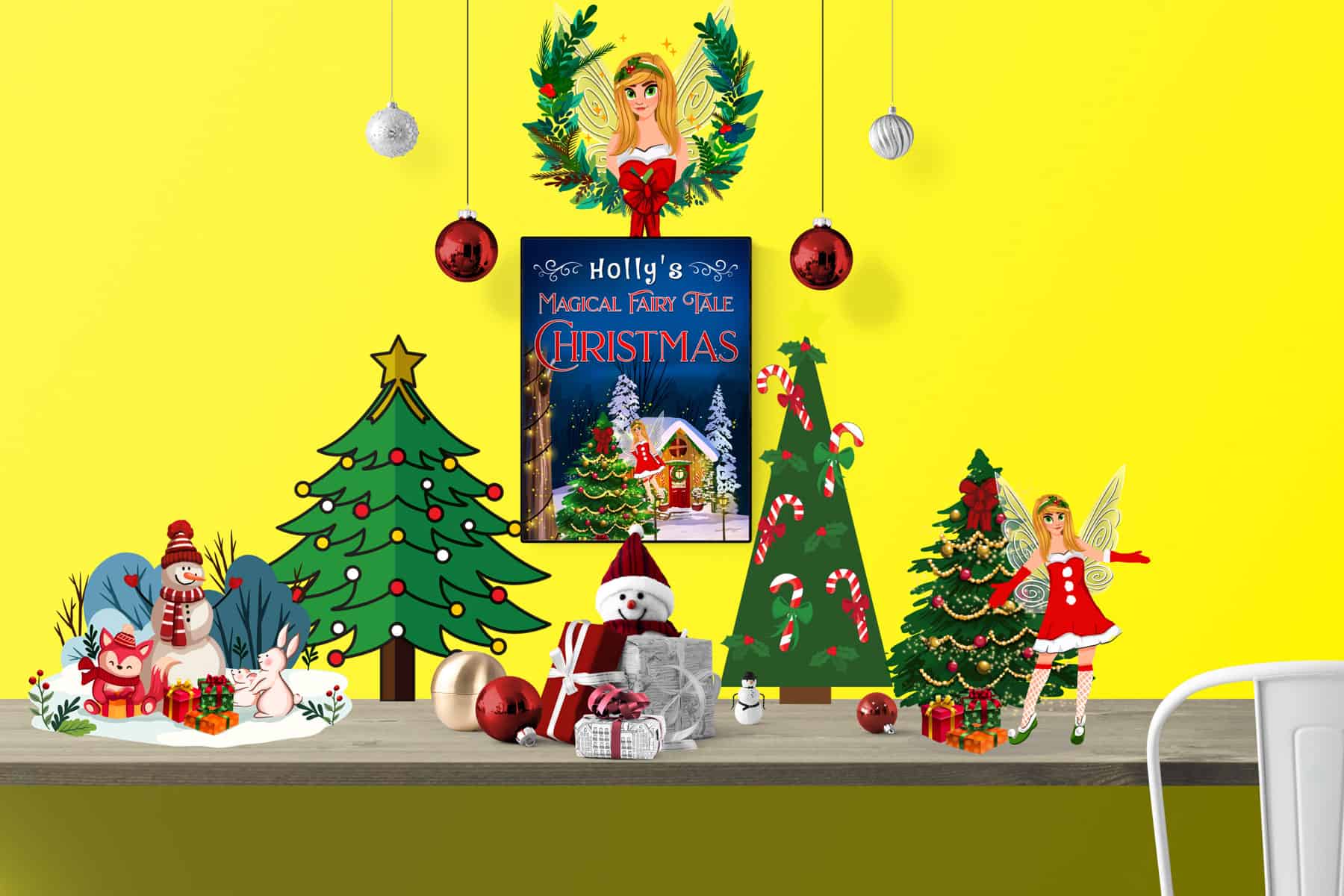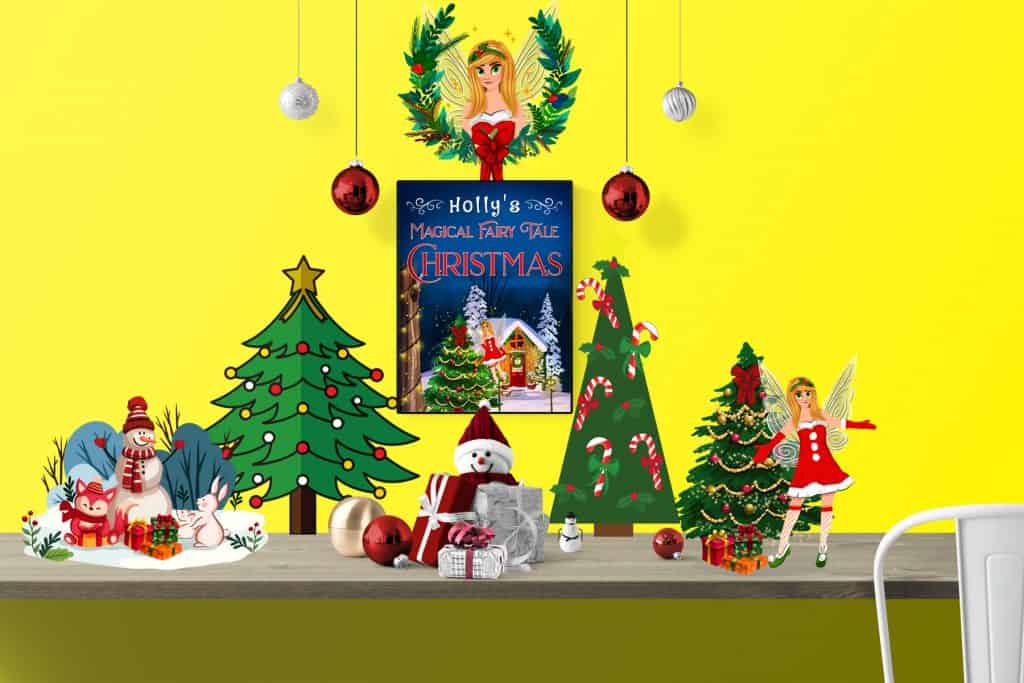 Discover Teelie Turner's complete collection of magical books here.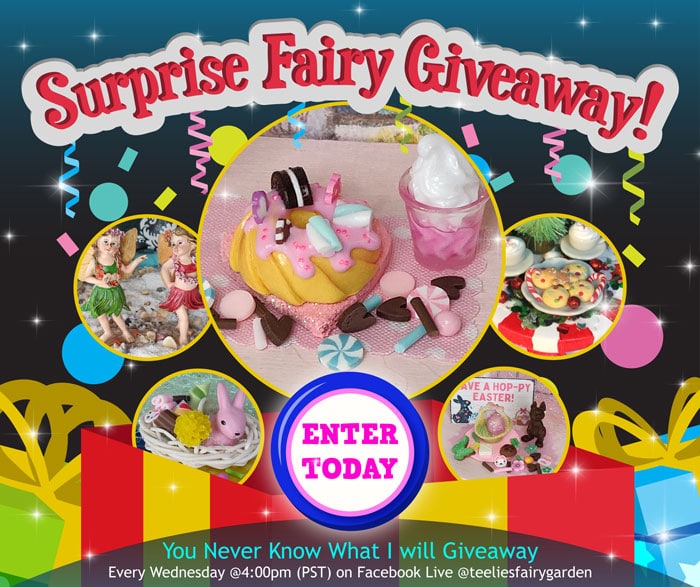 Every Wednesday, Teelie Turner will be giving away something special in a magical surprise giveaway. You'll never know what it might be and that is part of the magic that goes along with this. Sign up now for your chance to win. (USA residents only)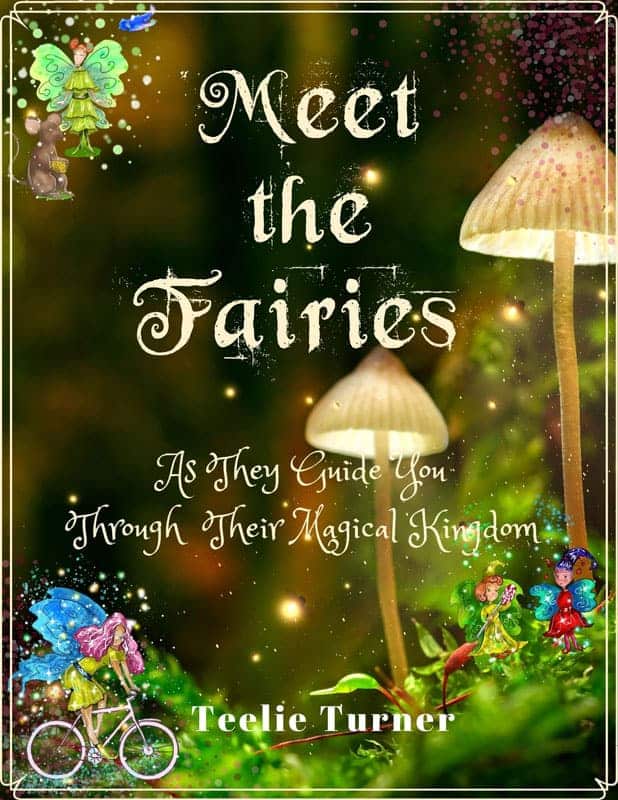 Sign up to get a copy of the Meet the Fairies catalog/book. It's an enchanted opportunity to get better acquainted with over a hundred incredible fairies.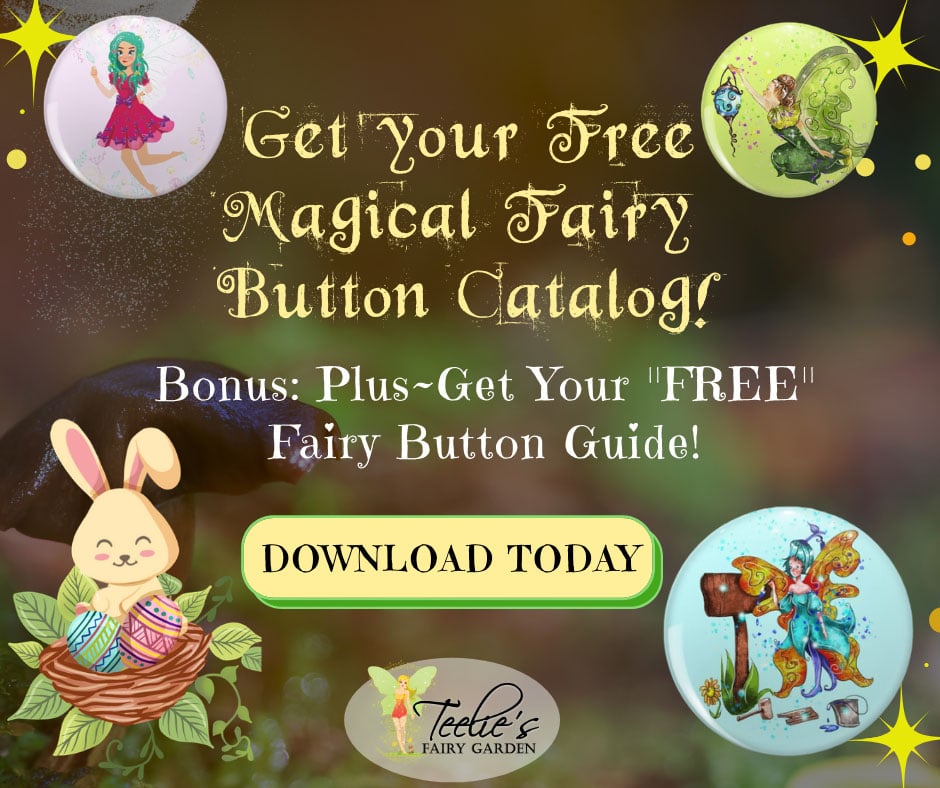 Several magical fairy catalogs and guides are available as a free download. Learn more about them here.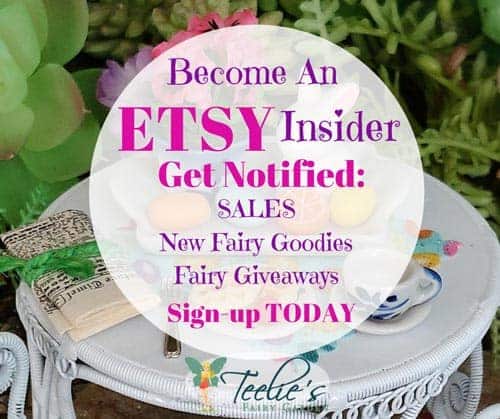 You can also sign up to be an Etsy insider and get notified by e-mail about fairy giveaways, goodies, and sales. A Black Friday sale (15% off everything) is currently taking place on the Teelie's Fairy Garden Etsy page. Sign up for insider news here. 
Just a disclaimer – We have partnered with these companies because we use their products and/or proudly trust and endorse them – so we do receive a commission if you make a purchase or sign up for services. Often, we are able to negotiate special discounts and/or bonuses, which we will pass on to you via our links. We often get short notice on sale items available for 24-48 hours as we will pass these savings onto you.