Welcome back to Teelie's Fairy Garden. When you decorate for the holidays, do you create a magical Christmas village? We have several ideas for some magical miniatures that you can use. If you are trying to create a village that has uniformity amongst the sizes, be sure to read the measurements with each of these adorable items.
Last week we looked at some magical miniatures for your Christmas stockings. These would go great in your Christmas village too. Watch this video to learn more.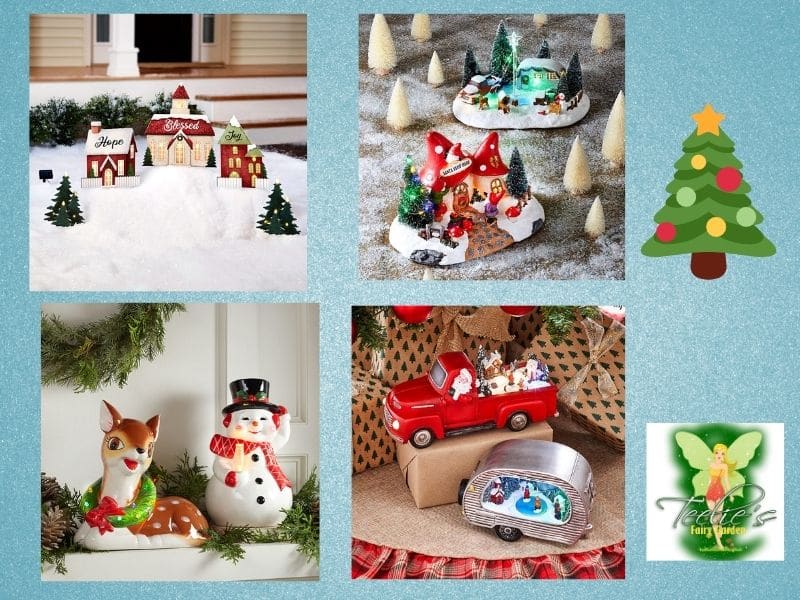 Exterior Christmas Village
This five-piece Christmas village is meant to go outside as each component is on a stake that goes into the ground. We think this would work best in a climate where it doesn't snow as they'll otherwise get lost in the snowy landscape. The messages on the houses send you good tidings for hope, blessings, and joy this holiday season. Learn more on The Lakeside Collection.
Adorable Villages
We love the look of these two adorable villages which could be incorporated into a larger design or used on their own. You have the option of a campsite or gnome village theme. We don't know which one we would pick. They are both so cute. Full details are available on The Lakeside Collection.
Magical Friends
Add some magical friends to your Christmas village. You could even incorporate various fairies and friends and ask children if they can find them all. It could be a treasure hunt in your Christmas village, without them needing to actually bring them to you. Pictured above are a deer and snowman. An elf is also available. Visit The Lakeside Collection to learn more.
Holiday Transportation
This animated pick-up truck or camper would also be a nice addition to your Christmas village. You may even want to create a theme that incorporates a favorite miniature. We love how there are miniatures in the truck bed and camper. Full details are available on The Lakeside Collection.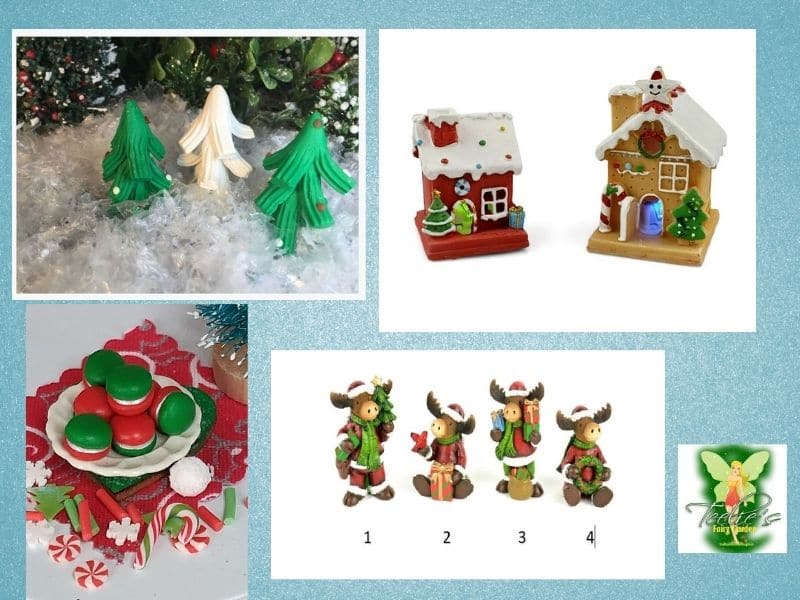 Enchanted Trees
This set of three enchanted trees is whimsical. They would look wonderful in a Christmas village. Find them in the Teelie's Fairy Garden Etsy shop. A Black Friday sale is taking place until the end of November.
Fairy Village Sweets
You could also incorporate a delicious sweets display for your fairy friends in your Christmas village. We think these red and green macaroons would look amazing. They're also currently available as part of the Black Friday sale happening at the Teelie's Fairy Garden Etsy shop.
Miniature Christmas Homes
These adorable Gingerbread houses are extremely adorable. They come in two sizes and colors. They even light up which adds to their magical appearance. They're available on the Koncove Etsy shop.
Adorable Christmas Moose
These adorable Christmas moose are available in a variety of different poses. They're participating in a number of special holiday traditions including putting up a tree and decorating with a festive wreath. Learn more about them at the FairyMiniatures Etsy shop.
Thank you again for visiting Teelie's Fairy Garden. We have tons of magical plans for this Christmas. Be sure to continue visiting our website and social media pages for updates.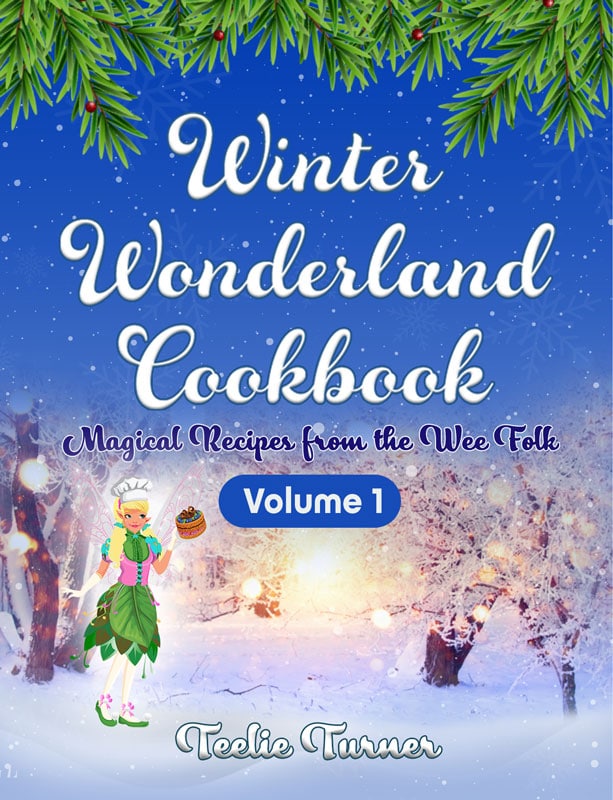 Discover Teelie Turner's complete collection of magical books here.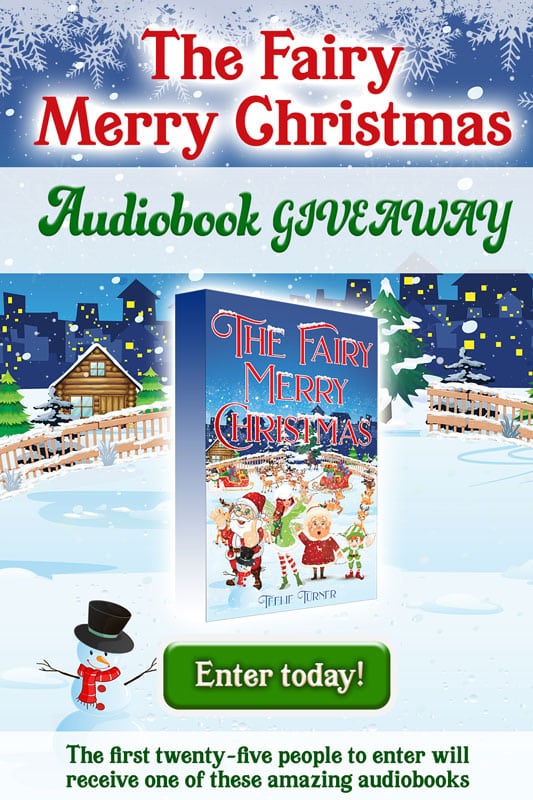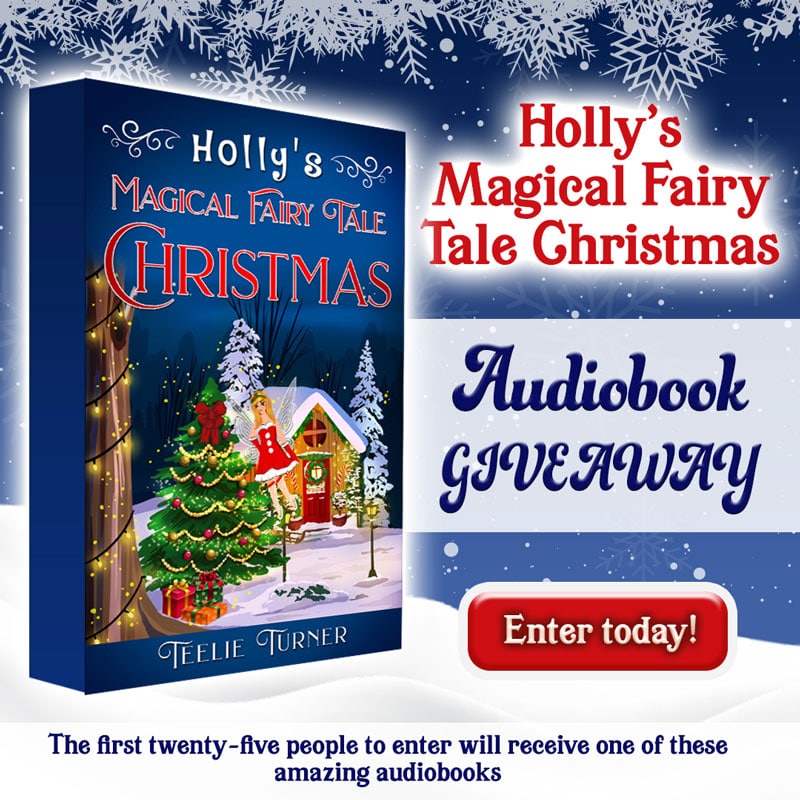 The first twenty-five people to sign up for each of these promotions will receive a free audiobook.
Fairy Merry audiobook giveaway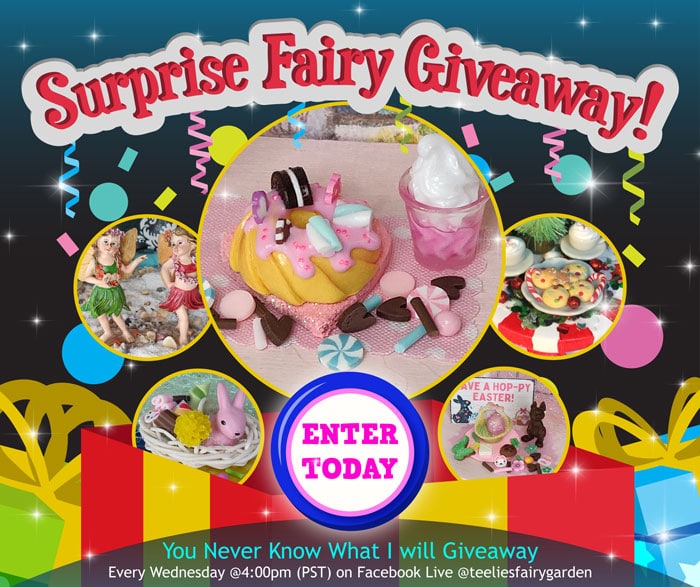 Every Wednesday, Teelie Turner will be giving away something special in a magical surprise giveaway. You'll never know what it might be and that is part of the magic that goes along with this. Sign up now for your chance to win.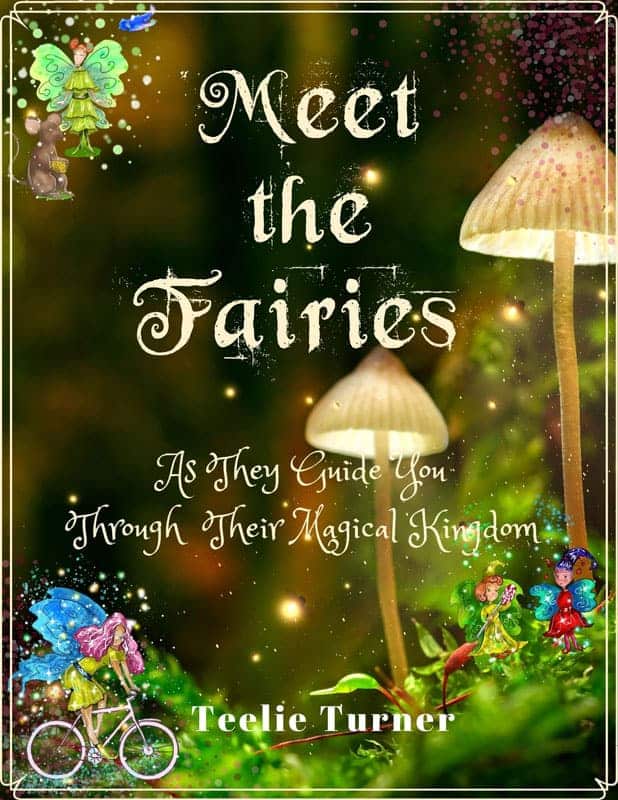 Sign up to get a copy of the Meet the Fairies catalog/book. It's an enchanted opportunity to get better acquainted with over a hundred incredible fairies.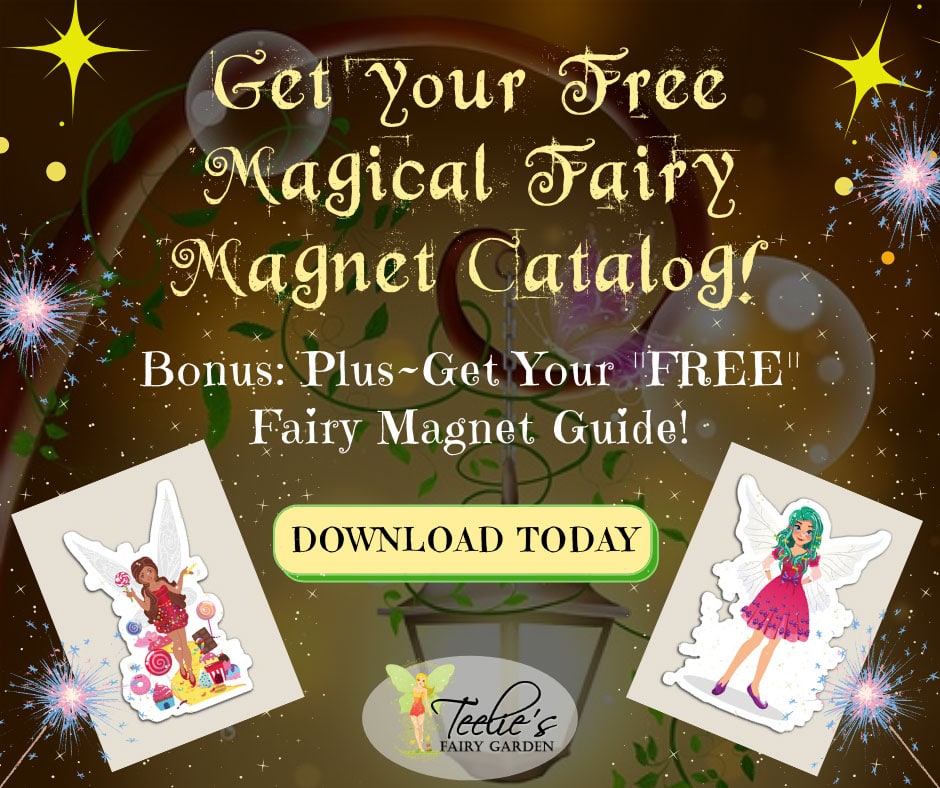 Several magical fairy catalogs and guides are available as a free download. Learn more about them here.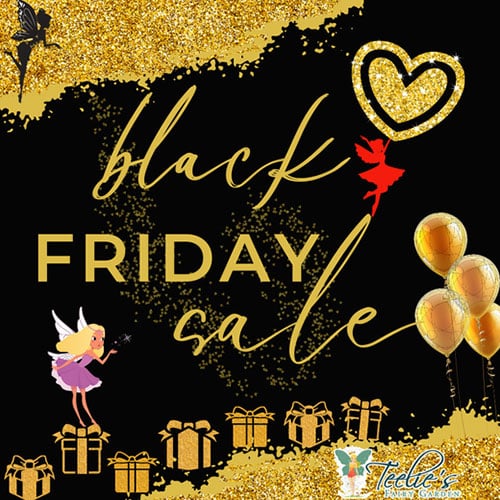 You can also sign up to be an Etsy insider and get notified by e-mail about fairy giveaways, goodies, and sales. A Black Friday sale (15% off everything) is currently taking place on the Teelie's Fairy Garden Etsy page. Sign up for insider news here. 
Just a disclaimer – We have partnered with these companies because we use their products and/or proudly trust and endorse them – so we do receive a commission if you make a purchase or sign up for services. Often, we are able to negotiate special discounts and/or bonuses, which we will pass on to you via our links. We often get short notice on sale items available for 24-48 hours as we will pass these savings onto you.