Welcome back to Teelie's Fairy Garden. This week we're going to explore some amazing items that you can include in your DIY magical St. Patrick's Day fairy garden. These are all suggestions, and we encourage you to use your creativity to come up with the garden of your dreams.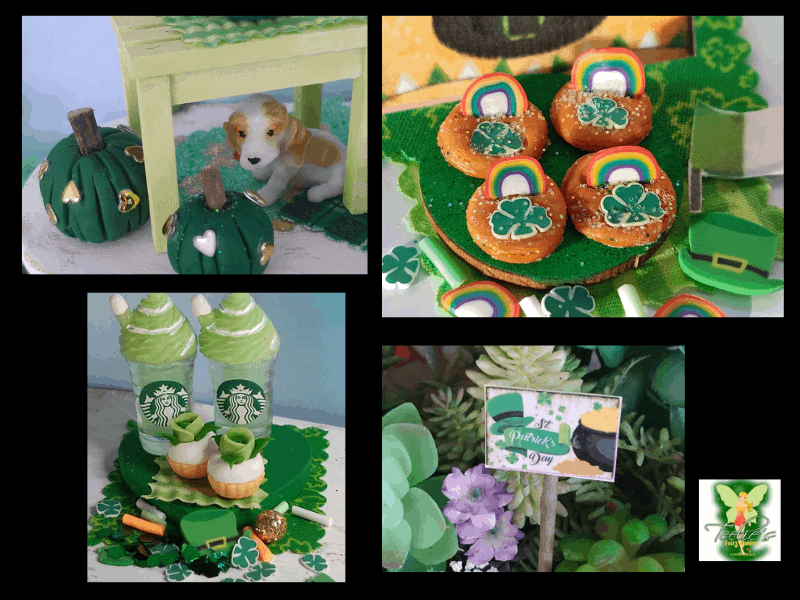 Magical St. Patrick's Day Pumpkins
When you think of St. Patrick's Day, pumpkins are likely not something that comes to mind, however we have some adorable green pumpkins with golden hearts on them that we think will change your mind. Find them on Etsy.
We have a video about our pumpkins that we hope you'll enjoy.
Rainbow Shamrock Cookies
If you're a frequent visitor to Fairy Land, then you know how much fairies love sweets. We found some incredible orange cookies that have rainbows and shamrocks on them. They were baked with the use of magic. Find them on Etsy.
Incredible Green Drink
We decided that the wee folk needed a beverage to go along with their cookies. We chose a special green drink from Starbucks for their enjoyment. The drink comes with some delightful cupcakes as well. The wee folk don't mind and will be happy to enjoy all the sweets that you put in front of them. Find the incredible green drink and cupcakes on Etsy.
Miniature Fairy Garden Sign
We have five magical fairy garden signs that were created especially for St. Patrick's Day. They are available on Etsy as a digital download. We suggest printing the signs on thick paper and using clear tape or laminating them to protect them for longer use.
We also have a video about these magical signs: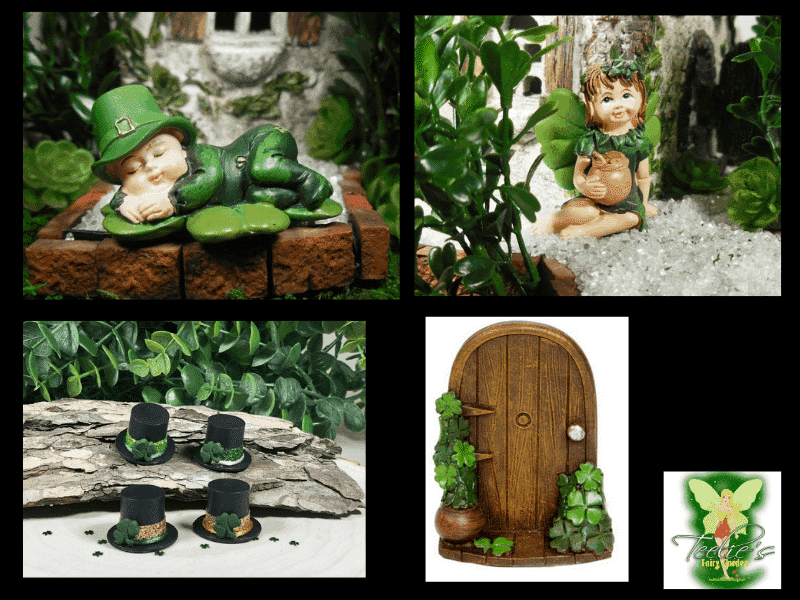 Sleeping Leprechaun
Leprechauns are known for their presence at St. Patrick's Day. It is their busy season, which is why we caught the leprechaun in the photo napping on a shamrock. We wonder what wish he'll make on this magical four-leaf clover. If you'd like to invite this leprechaun into your garden, visit Etsy.
Fairy With Pot of Gold
There are also many St. Patrick's Day fairies that have numerous tasks in Fairy Land. Some of them help look after the magical pots of gold which are found at the very end of the rainbow. We found one of these fairies dressed in a gorgeous green dress, holding onto her pot of gold. Ask her to bring her magic into your fairy garden by going to Etsy.
Enchanted Leprechaun Hats
We also found some adorable miniature leprechaun top hats. They would look amazing as decorations in your magical fairy garden. Find these hats on Etsy.
St. Patrick's Fairy Door
Your fairy garden could also use a special fairy door for St. Patrick's Day. There are many magical choices, but we chose this freestanding door that has a wooden look to it. It is decorated with lots of festive shamrocks. Find it on Etsy.
Thank you for joining us in Teelie's Fairy Garden so that we could explore some fun and magical DIY ideas with you. Please continue visiting us for fairy news. Teelie Turner is going to be releasing two new books per month and we'll be sharing ideas for fairy garden based on these magical new books. The current new release is Pirate Pete and the Lost Fairy Treasure.
Here is a video about creating a nautical themed fairy garden which we created a few months ago.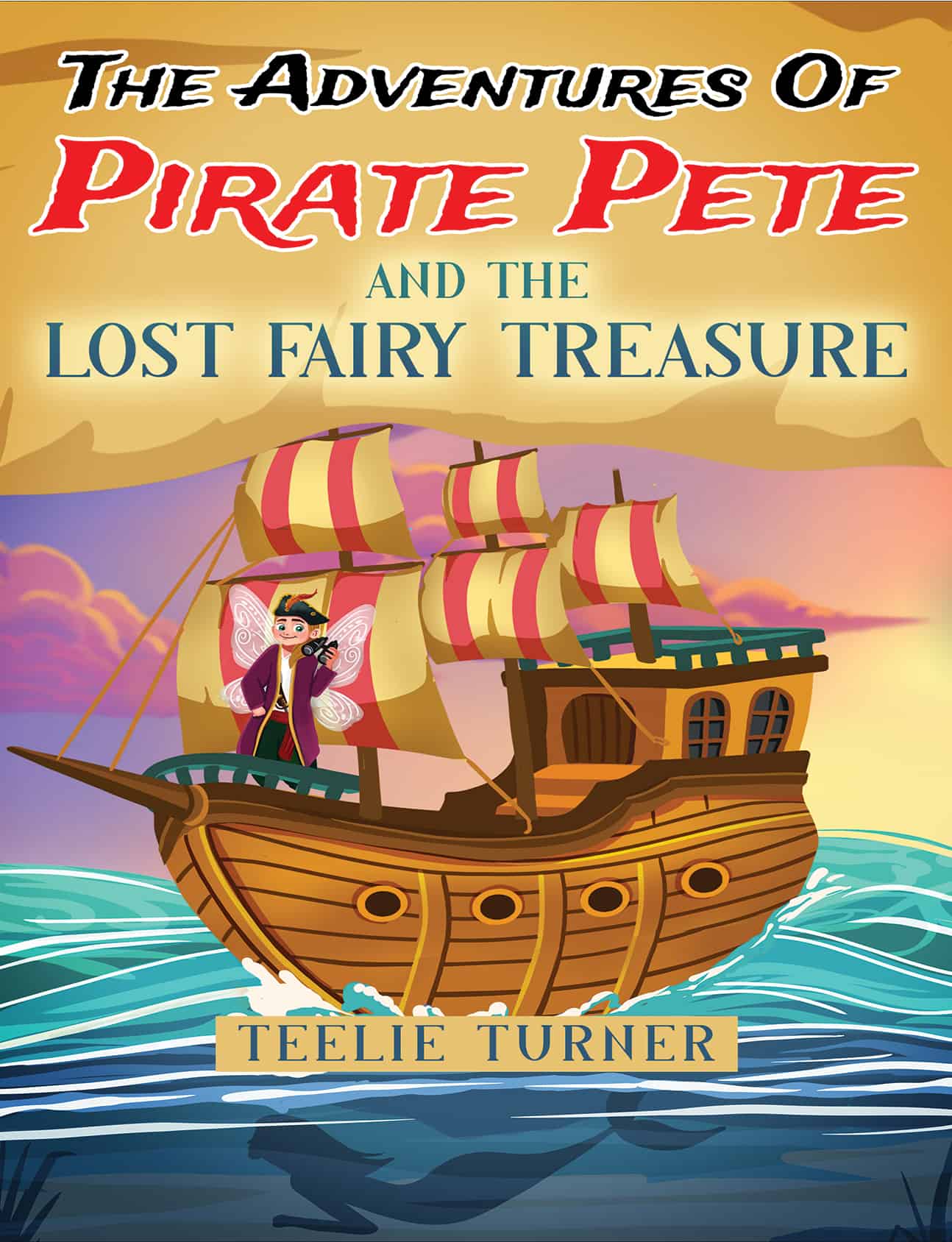 Enter for a chance to win one of ten paperback copies and twenty-five audiobooks of Teelie Turner's amazing new book Pirate Pete and the Lost Fairy Treasure. We'd love to have your feedback on our book too.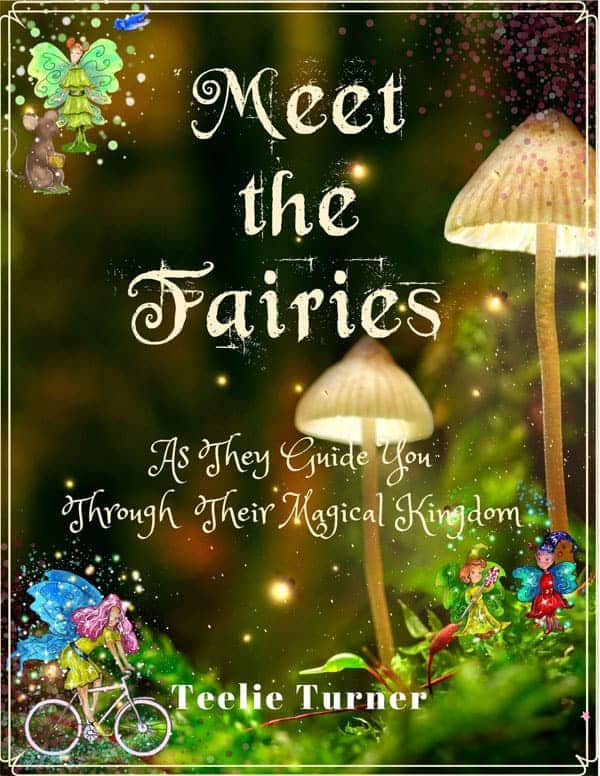 Sign up to get a copy of the Meet the Fairies catalogue / book. It's an enchanted opportunity to get better acquainted with over a hundred incredible fairies.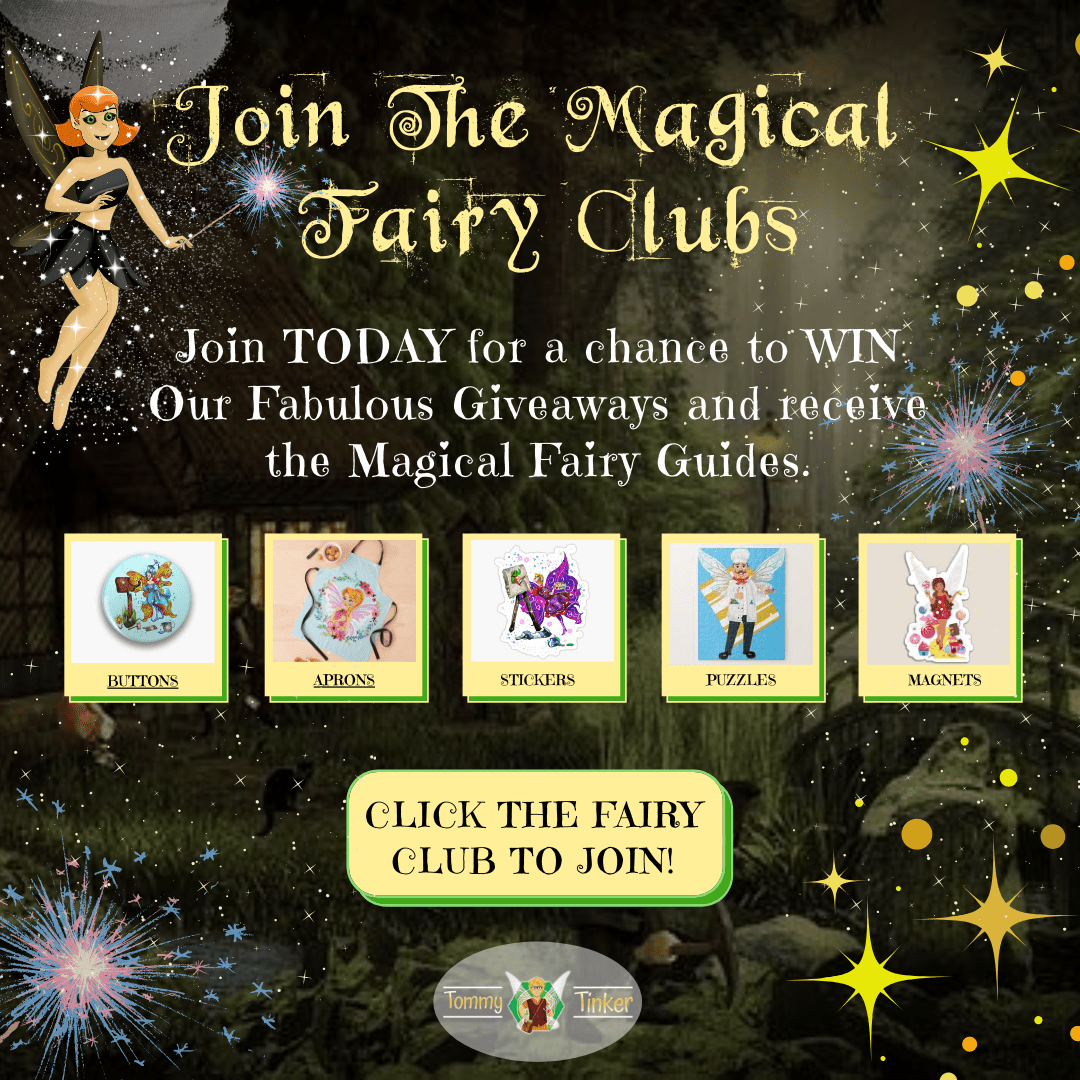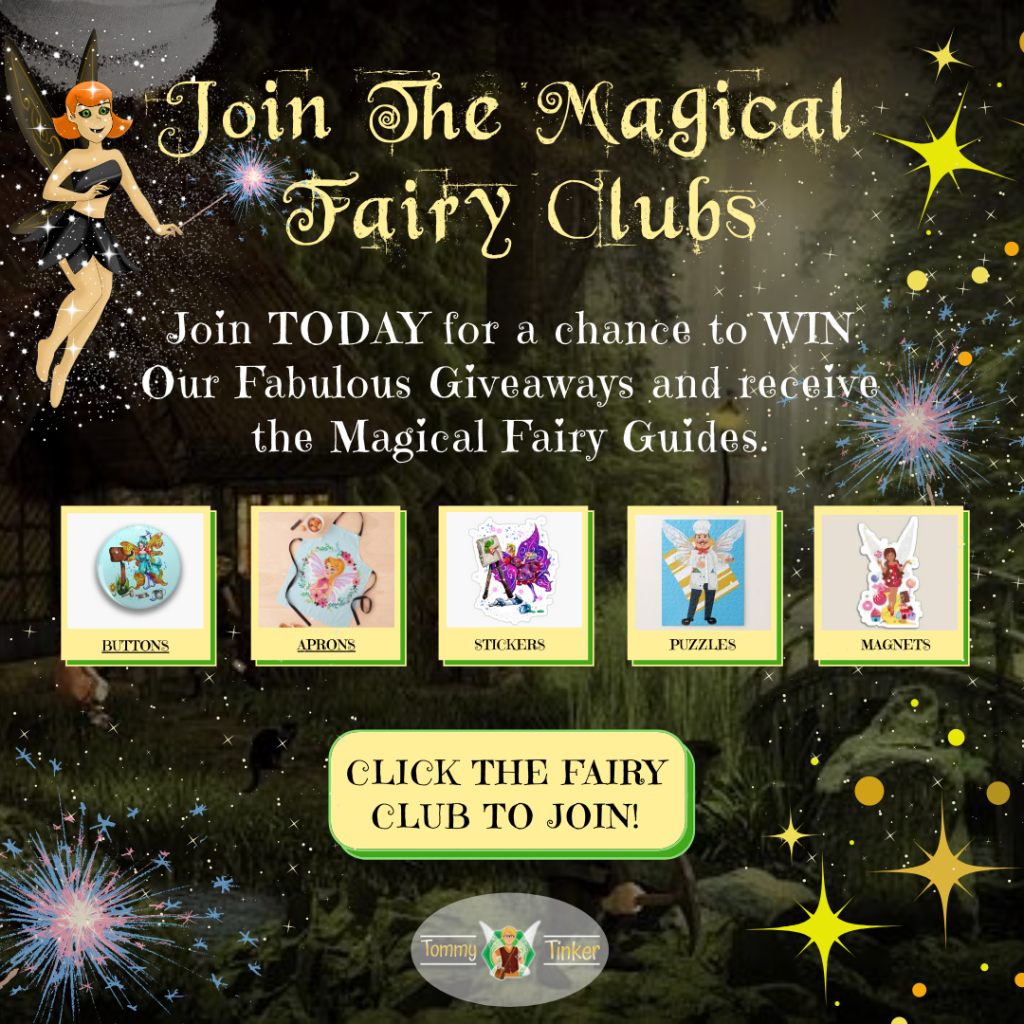 The Fairies have started several magical fairy collector's clubs. Learn more about them here. All our clubs come  with intriguing downloads and chances to win wonderful prizes.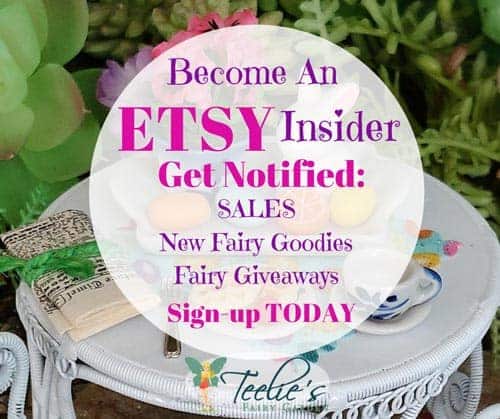 You can also sign up to be an Etsy insider and get notified by e-mail about fairy giveaways, goodies, and sales. Sign up here.
Just a disclaimer – We have partnered with these companies because we use their products and/or proudly trust and endorse them – so we do receive a commission if you make a purchase or sign up for services. Often, we are able to negotiate special discounts and/or bonuses, which we will pass on to you via our links. We often get short notice on sale items available for 24-48 hours as we will pass these savings onto you.