Welcome to Teelie's Fairy Garden. We're so glad that you could join us for some magical fun. This week we're going to be looking at some intriguing miniature welcome signs which would be perfect for your enchanted fairy garden.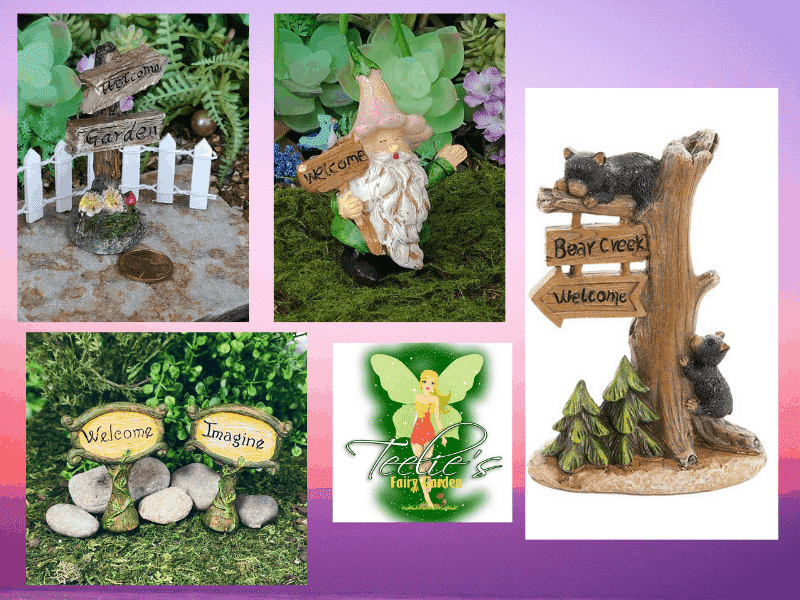 Welcome Garden Sign
Our first miniature welcome sign reads 'Welcome Garden.' It has some adorable rustic and floral elements to it. The Wee Folk would love to enjoy this in their garden. Find it on Etsy.
Gnome Welcome Sign
The next Welcome sign we found is being carried around by a cheerful gnome in a pink hat. The gnome would be thrilled to settle into your magical fairy garden with his sign especially if you have lots of flowers and vegetables for him to tend to in the night. Find the gnome and his sign on Etsy.
Vine Inspired Sign
We also discovered an incredible Welcome sign that has some vines tangled around its ornate décor. It is stunning. There is also a matching Imagine sign. These would both look great in a fairy garden, perhaps near a miniature archway with vines climbing on it. Perhaps these signs will be a source of inspiration for creating your vine inspired fairy garden. Find the signs on Etsy.
Bear Garden Welcome Sign
If you've visited the magical Bear Creek, then you might have seen our next incredible Welcome sign. There is a baby black bear that sleeps on top of this incredible sign. A second baby bear is climbing up the sign which towers over two miniature trees. Find this intriguing sign on Etsy.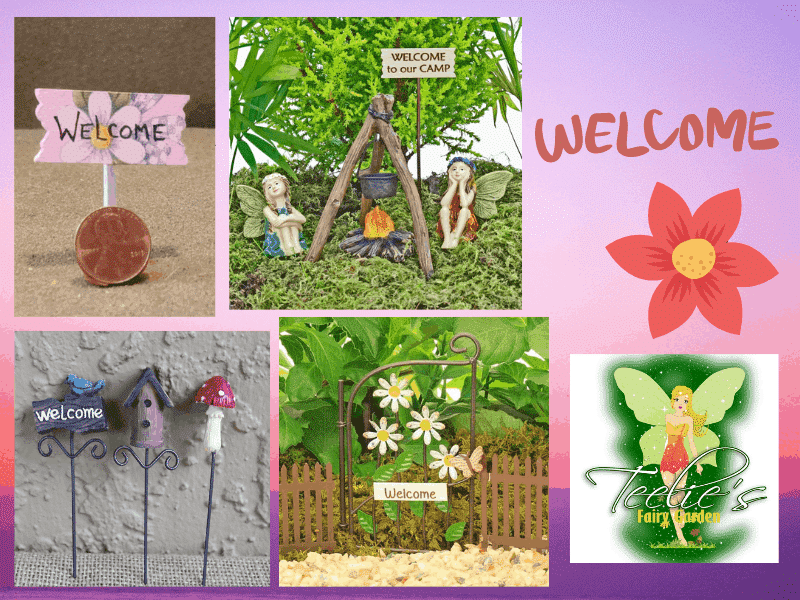 Floral Welcome Sign
Our next welcome sign is beautiful in pastel colors. Welcome is written on the sign that displays a gorgeous flower. It would look beautiful in a magical fairy garden. This sign would allow for many incredible themes. A few possibilities include a fantastic floral garden, a fairy rock garden, or an Easter themed fairy garden. Find the miniature sign on Etsy.
Camping Welcome Sign
Our next sign reads 'Welcome to Our Camp.' This is the perfect miniature sign for the Wee Folk to use when they go camping or if they decide to create a perfect camping themed fairy garden. This sign is available as the sign alone or it can come with the following to get your fairy garden started: Campfire & cooking Pot, Fairy Jessica,  and Fairy Bluebell. Learn more on Etsy.
Welcome Garden Picks
We found some miniature garden picks which the Wee Folk can use to mark your garden rows. One of the picks reads Welcome and has a tiny bluebird sitting on top. There is also one of a little house, and other of a mushroom toadstool. Find them on Etsy.
Fairy Garden Gate Sign
The final miniature Welcome sign that we are going to share with you this week sits on a miniature metal gate which has daisy accents on it. It is absolutely stunning and would be perfect at the entrance of your intriguing garden. Find it on Etsy.
 We hope that you've enjoyed exploring these intriguing miniature fairy garden signs. Please keep coming back to visit us in Teelie's Fairy Garden. We have lots of exciting things happening in Fairy Land.
You might enjoy our invitation to join us for St. Patrick's Day.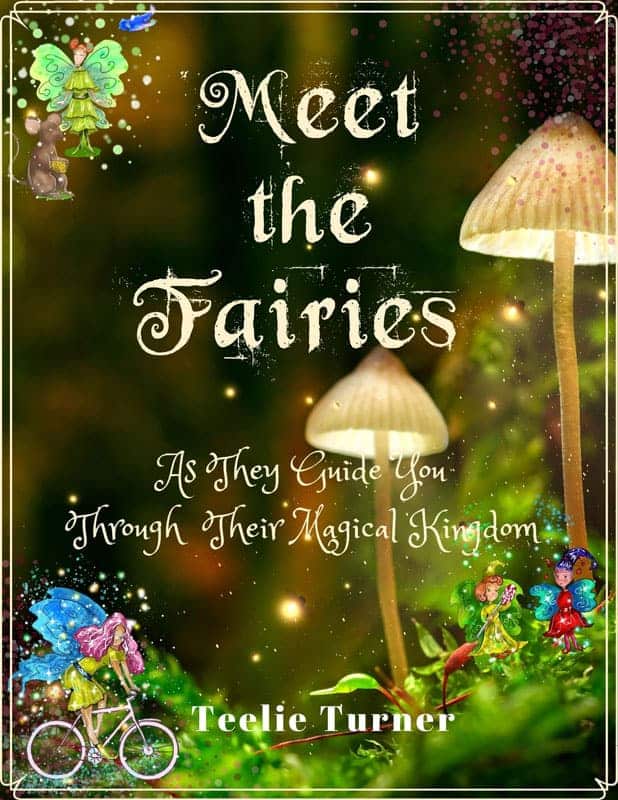 Sign up to get a copy of the Meet the Fairies catalogue / book. It's an enchanted opportunity to get better acquainted with over a hundred incredible fairies.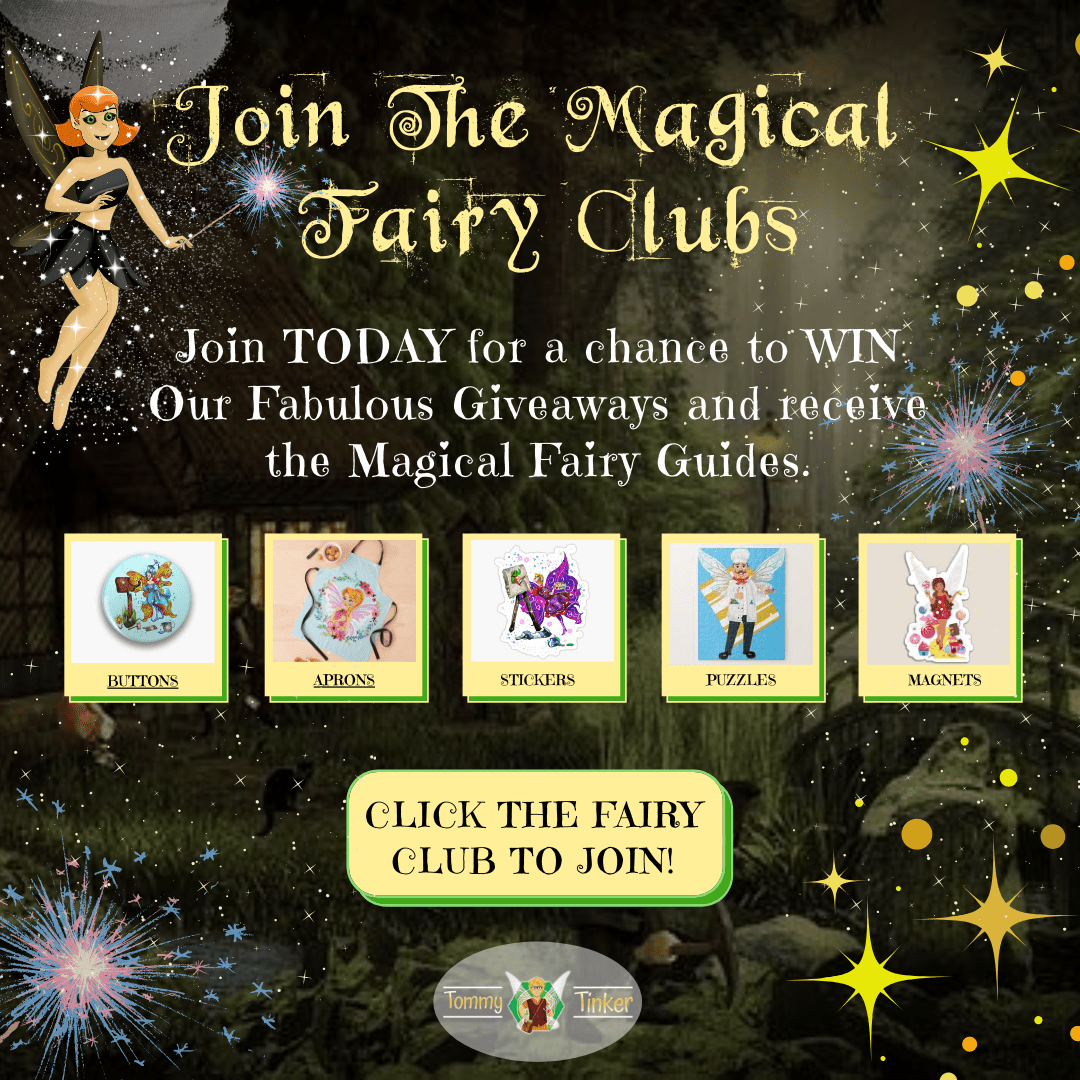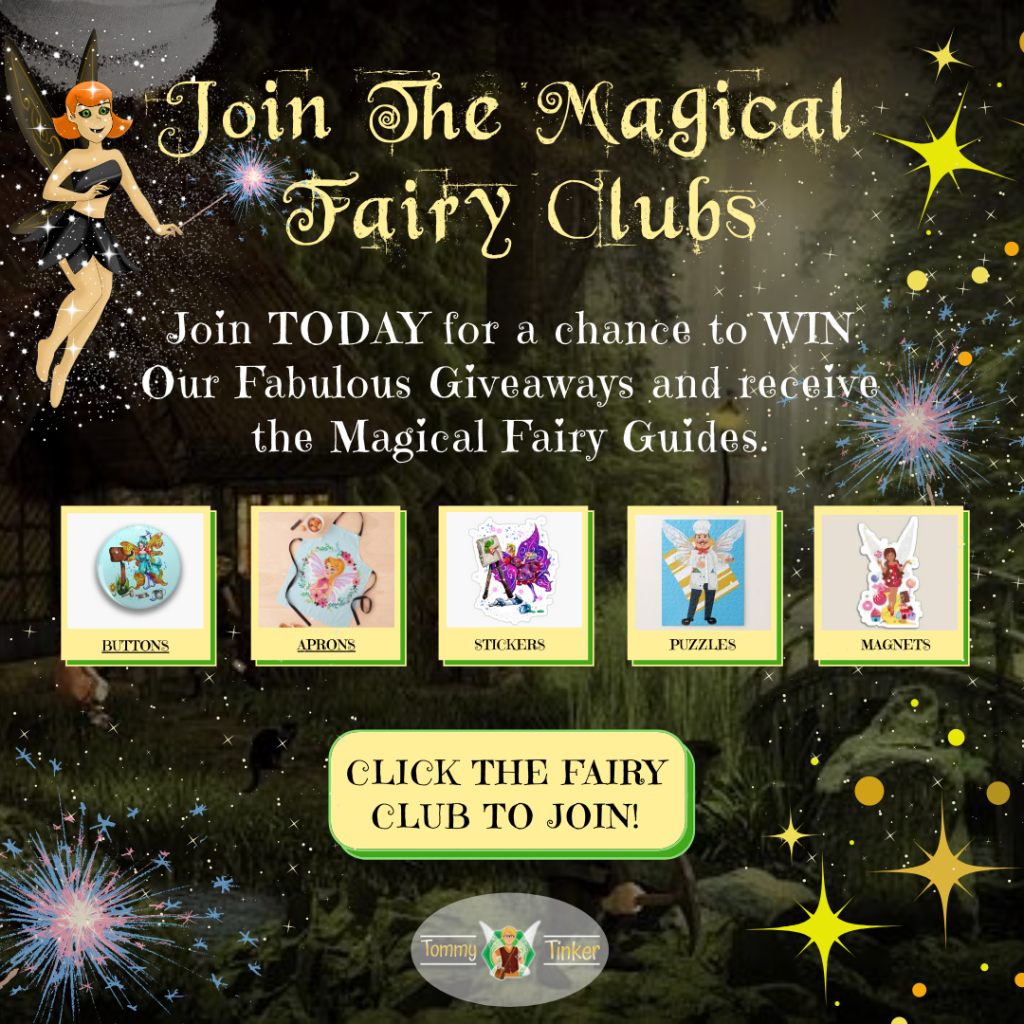 The Fairies have started several magical fairy collector's clubs. Learn more about them here. All our clubs come with intriguing downloads and chances to win wonderful prizes.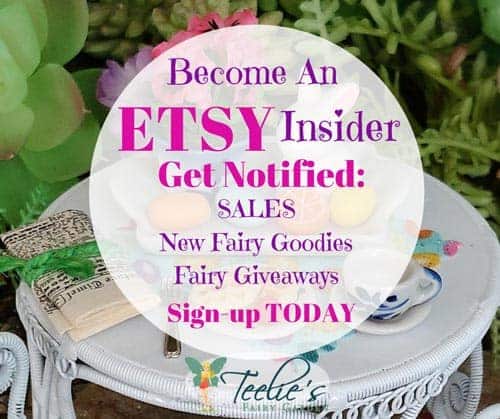 You can also sign up to be an Etsy insider and get notified by e-mail about fairy giveaways, goodies, and sales. Sign up here.
Just a disclaimer – We have partnered with these companies because we use their products and/or proudly trust and endorse them – so we do receive a commission if you make a purchase or sign up for services. Often, we are able to negotiate special discounts and/or bonuses, which we will pass on to you via our links. We often get short notice on sale items available for 24-48 hours as we will pass these savings onto you.