Welcome back to Teelie's Fairy Garden. This week we're going to be looking at some magical good luck charms that you can add to your fairy garden.
We also have a magical video about creating your own St. Patrick's Day fairy garden.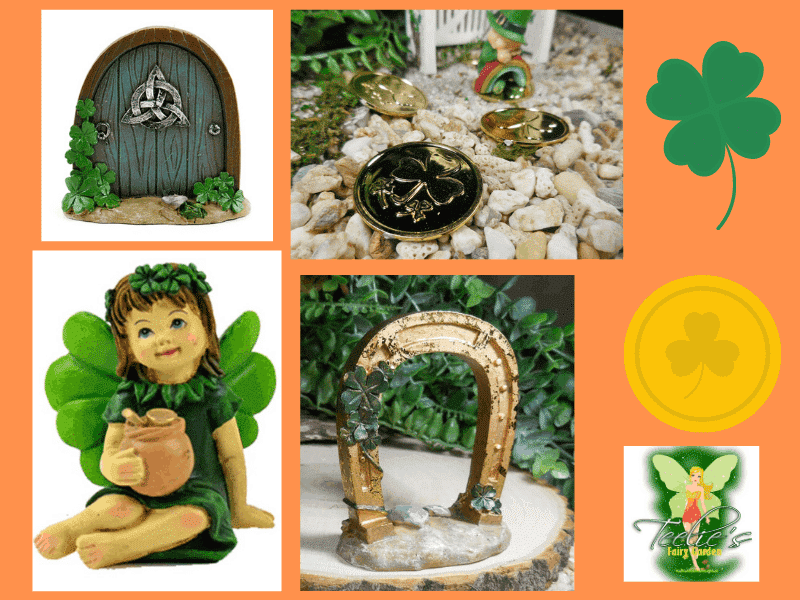 Magical Shamrock Fairy Door
We found a charming Celtic fairy door that had several shamrock embellishments on it. The fairies, gnomes and leprechauns in Fairy Land absolutely love it. Find it on Etsy.
Lucky Coins
We found some magical gold lucky coins which have shamrocks on them which have been created into miniature steppingstones, perfect for your fairy garden. They can be found on Etsy.
Magical Pot of Gold
It is said that wishes come true when you find a pot of gold at the end of the rainbow. We found an Irish fairy who had found the pot of gold. Give her a spot in your fairy garden so that she can help surround you with magic. Find her on Etsy.
Enchanted Horseshoe Archway
When a horseshoe is pointed upward so that the luck cannot run out, it is said to be lucky. We found a magical horseshoe archway; however, the horseshoe was pointed downwards. There is a four-leaf clover on the archway, and we think that it counteracts the horseshoe's downward positioning. This archway would look amazing in your fairy garden. It would be the perfect place for a magical wedding. It is available on Etsy.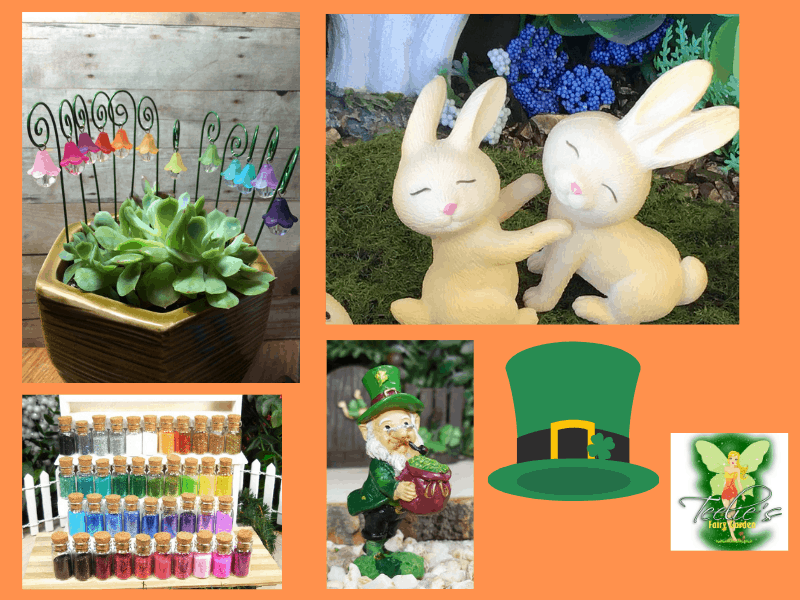 Magical Rainbow Lanterns
Since rainbows are said to have magical qualities, we decided that rainbow colored miniature fairy garden lanterns would be a great way of brightening up a fairy garden. Find some amazing ones on Etsy.
Fun With Rabbits
For a long time, rabbits' feet have been said to be lucky. We found some amazing rabbits who make amazing pets. They'd be happy to give you a paw in your garden. If you're very quiet, they might even come over to keep you company. Find them on Etsy.
Magical Fairy Dust
A sprinkle of fairy dust can help make wishes and magical things happen. We found a collection of fairy dust that comes in forty different colors. Find your favorite on Etsy.
Magical Leprechauns
Leprechauns are surrounded with folklore at St. Patrick's Day and we know that they'd help to bring some luck to your fairy garden. Learn more about one that has a pot full of shamrocks on Etsy.
Thank you for joining us in Teelie's Fairy Garden. We hope that you'll continue to walk our magical garden paths for inspiration and to find out what's new in Fairy Land.
We have many amazing videos for your enjoyment including this one about why you should believe in fairies.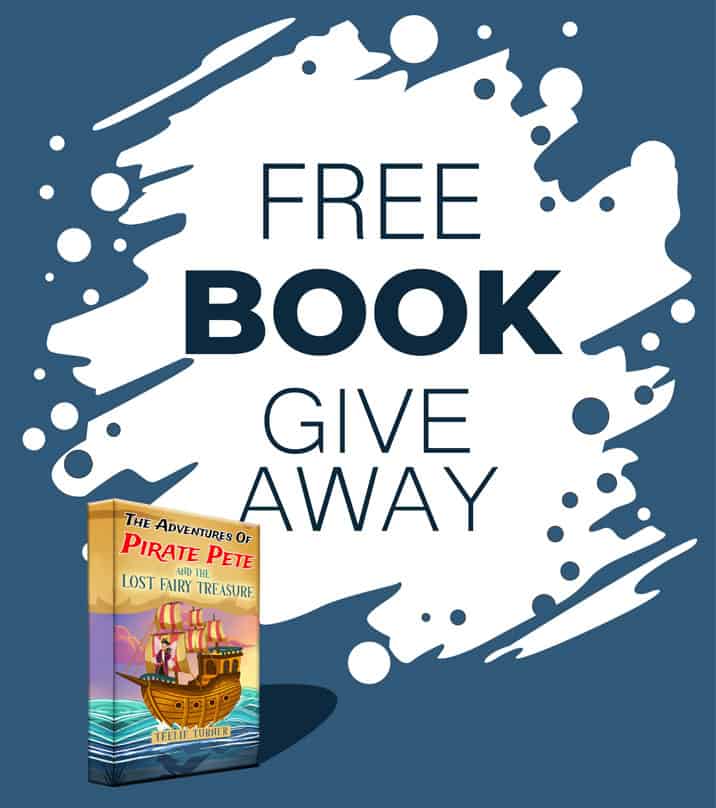 Enter for a chance to win one of ten paperback copies and twenty-five audiobooks of Teelie Turner's amazing new book Pirate Pete and the Lost Fairy Treasure. We'd love to have your feedback on our book too.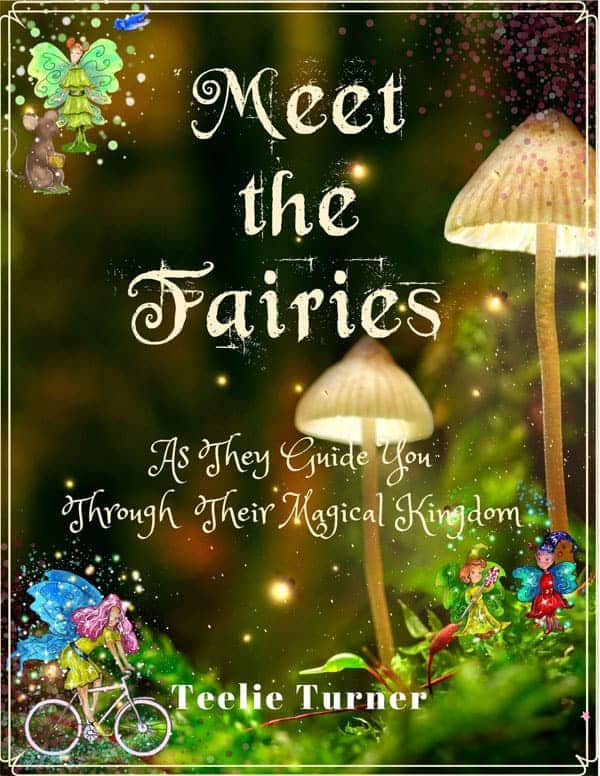 Sign up to get a copy of the Meet the Fairies catalogue / book. It's an enchanted opportunity to get better acquainted with over a hundred incredible fairies.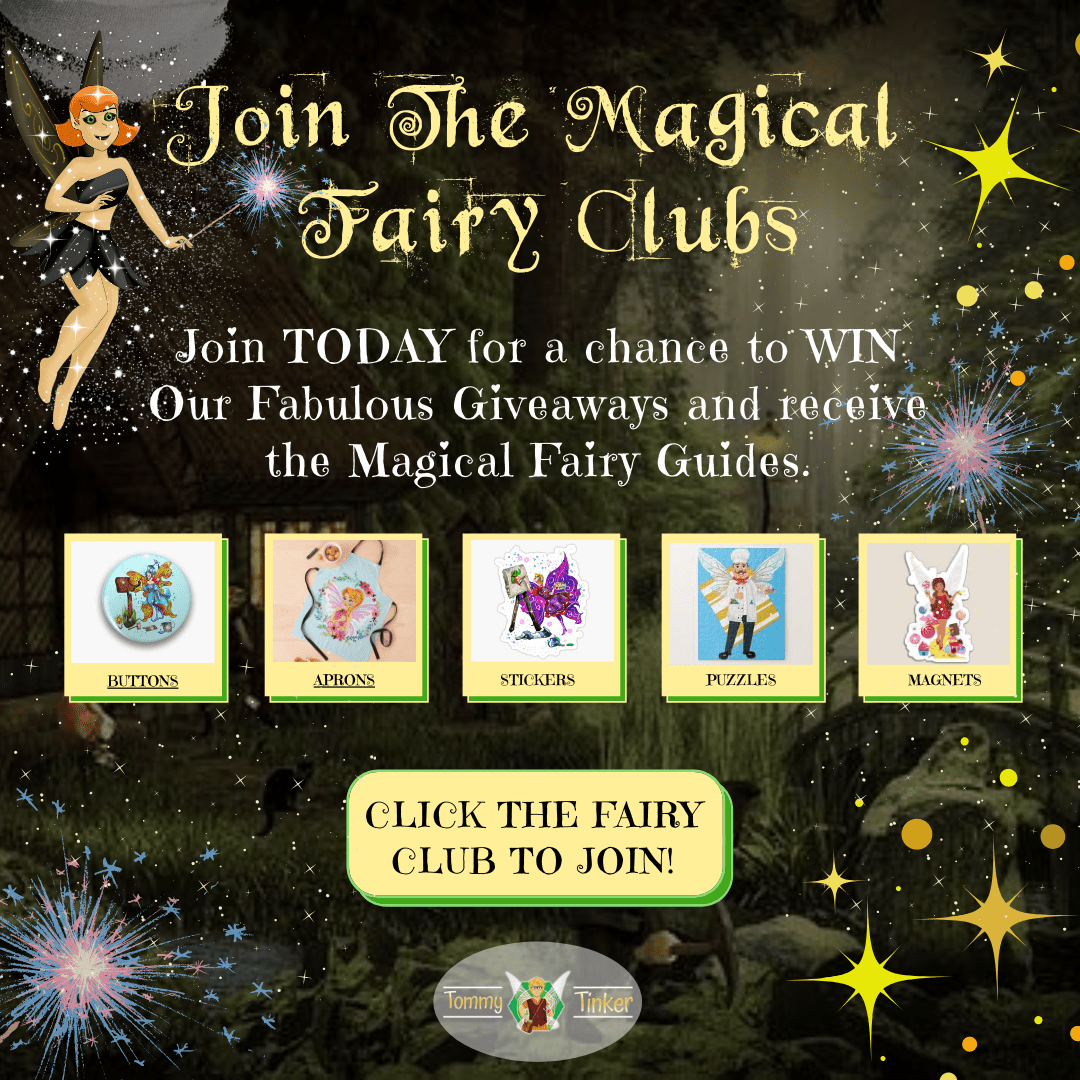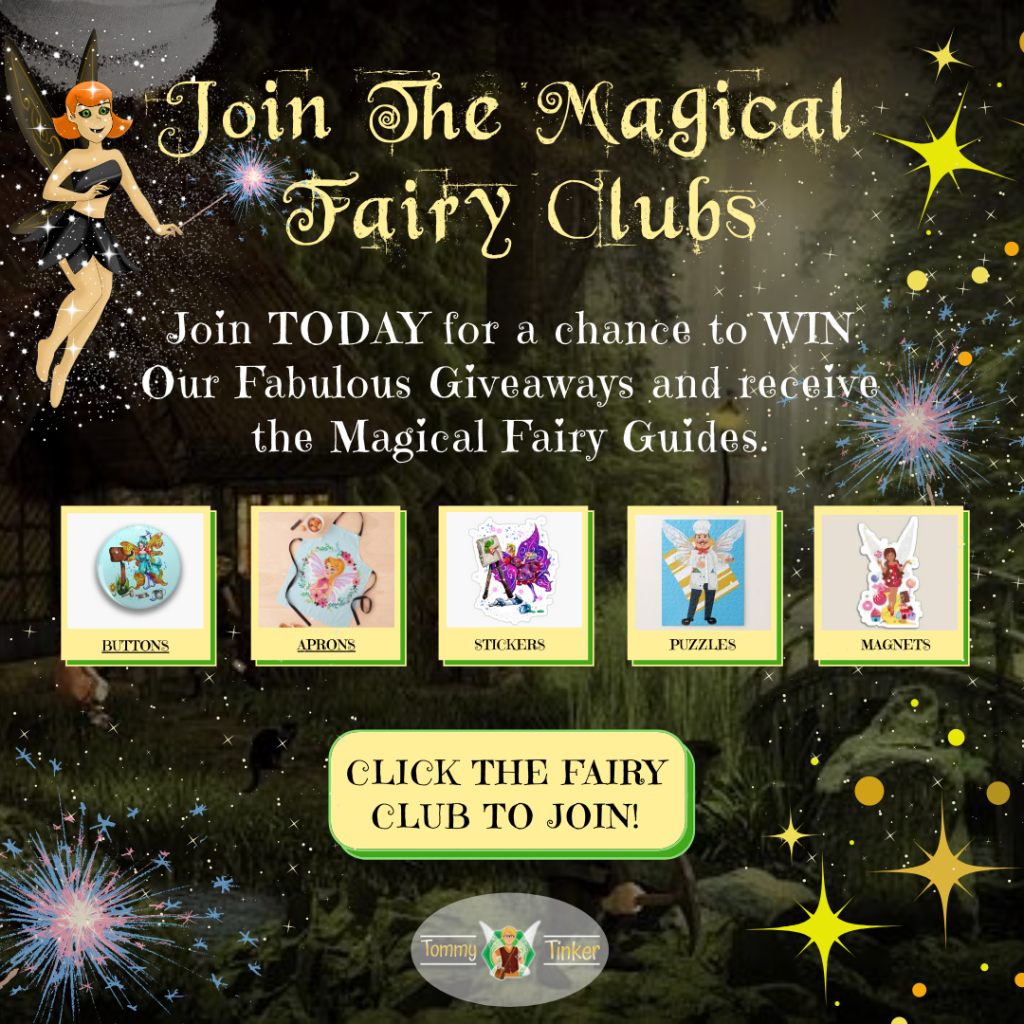 The Fairies have started several magical fairy collector's clubs. Learn more about them here. All our clubs come  with intriguing downloads and chances to win wonderful prizes.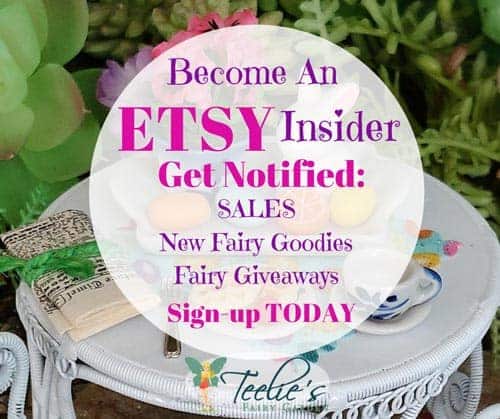 You can also sign up to be an Etsy insider and get notified by e-mail about fairy giveaways, goodies, and sales. Sign up here.
Just a disclaimer – We have partnered with these companies because we use their products and/or proudly trust and endorse them – so we do receive a commission if you make a purchase or sign up for services. Often, we are able to negotiate special discounts and/or bonuses, which we will pass on to you via our links. We often get short notice on sale items available for 24-48 hours as we will pass these savings onto you.