Welcome back to Teelie's Fairy Garden. This week we're going to be sharing eight amazing and enchanting fairy garden accessories. We hope that they'll inspire you to create a green fairy garden for St. Patrick's Day.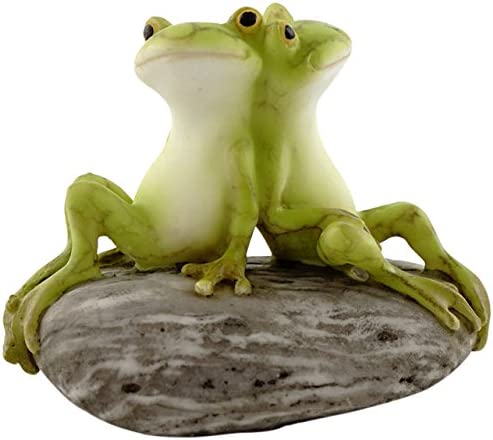 Top Collection Miniature Fairy Garden and Terrarium Statue, Frog Friends on Stone
A Frog for Your Fairy Garden
Frogs are green and if you kiss them perhaps, you'll even meet your Prince Charming. Especially in Fairy Land, we know that anything could happen. Frogs would love to be part of your enchanted fairy garden. One option is pictured above. Learn more here.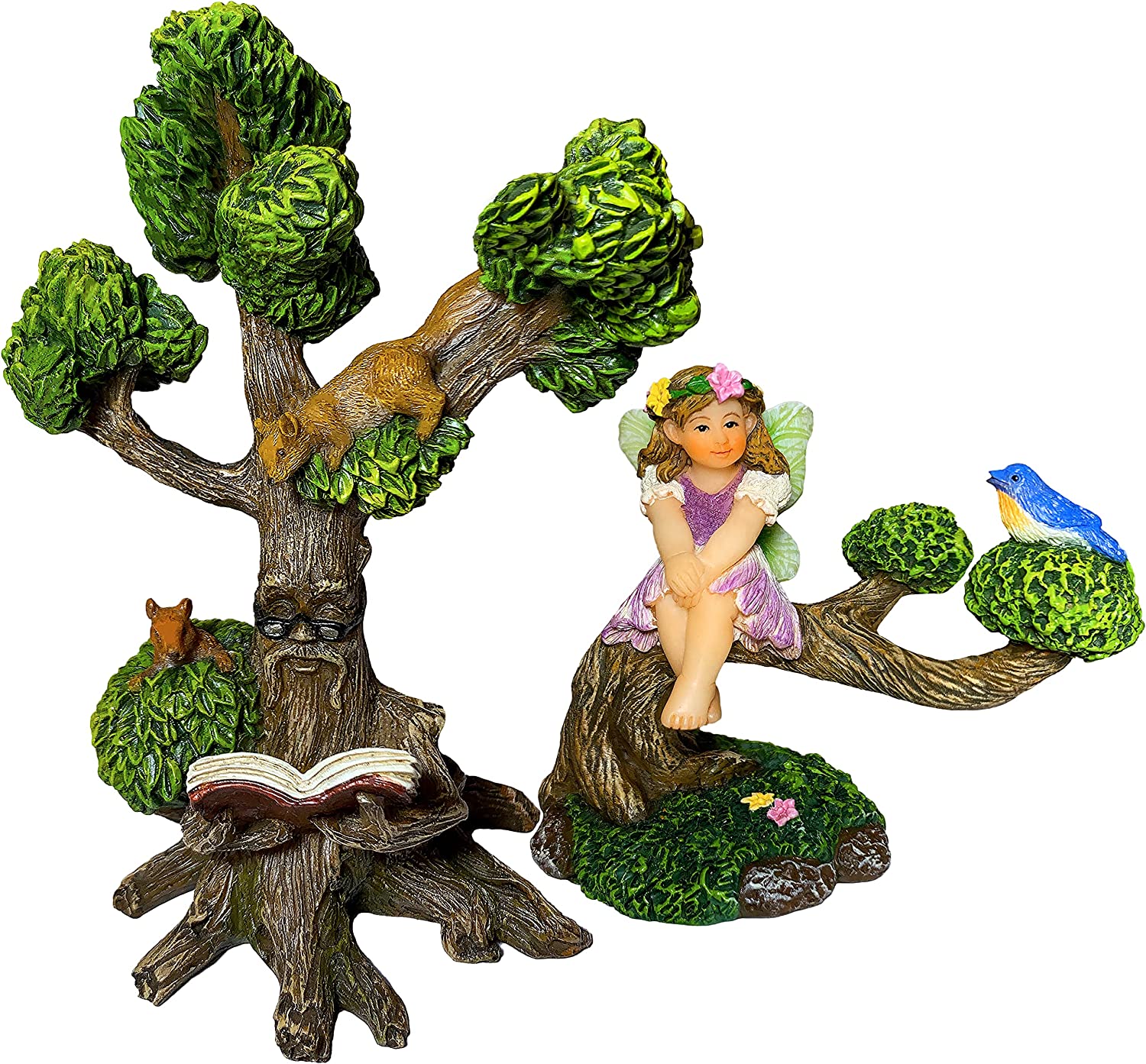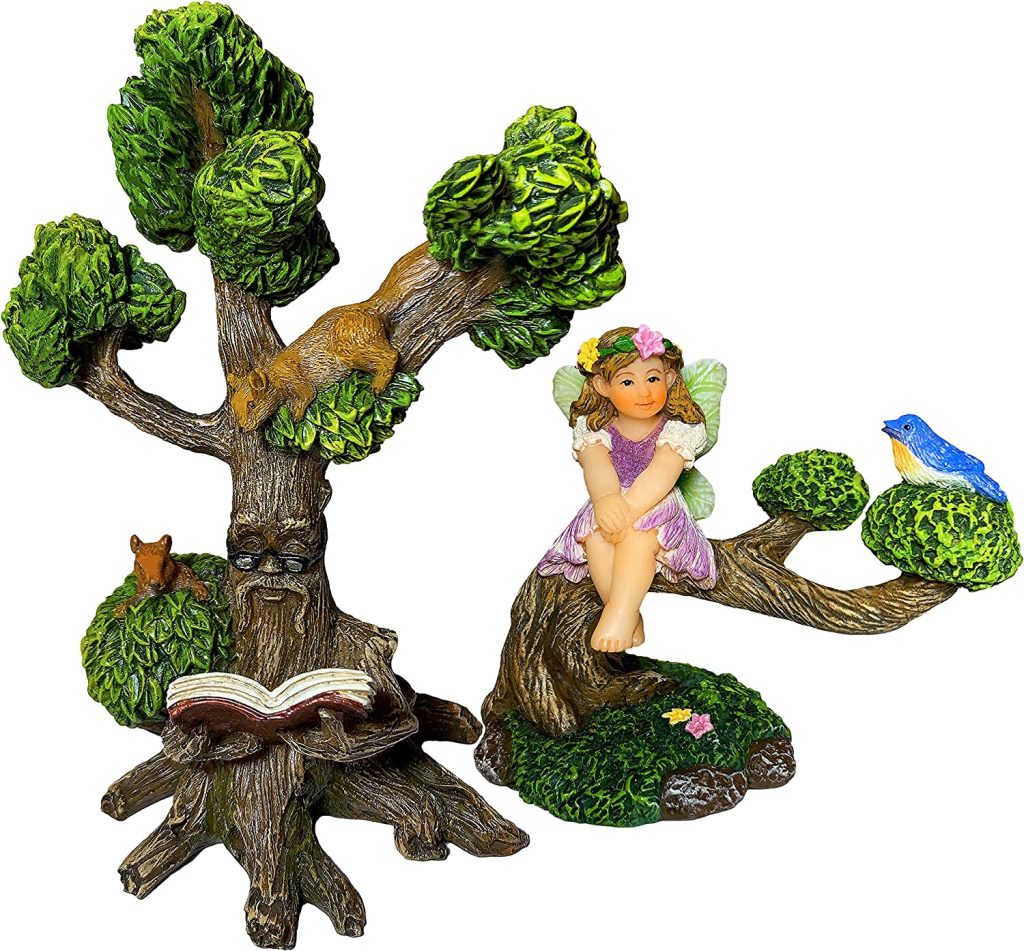 Mood Lab Fairy Garden Miniature Fairy with Reading Tree Statue – Figurines and Accessories Kit of 2 pcs
Enchanted Tree
This enchanted tree is filled with greenery. It also has many animal friends who enjoy it and a fairy who spends a lot of her time there too. Many of the fairies in Fairy Land and their pets enjoy this spot for reading. Learn more here.
One book they might enjoy reading is this magical Teelie Turner book about his trip to Ireland. It is called Tommy Tinker and the Sacred Trees of Ireland. Enjoy the book trailer below.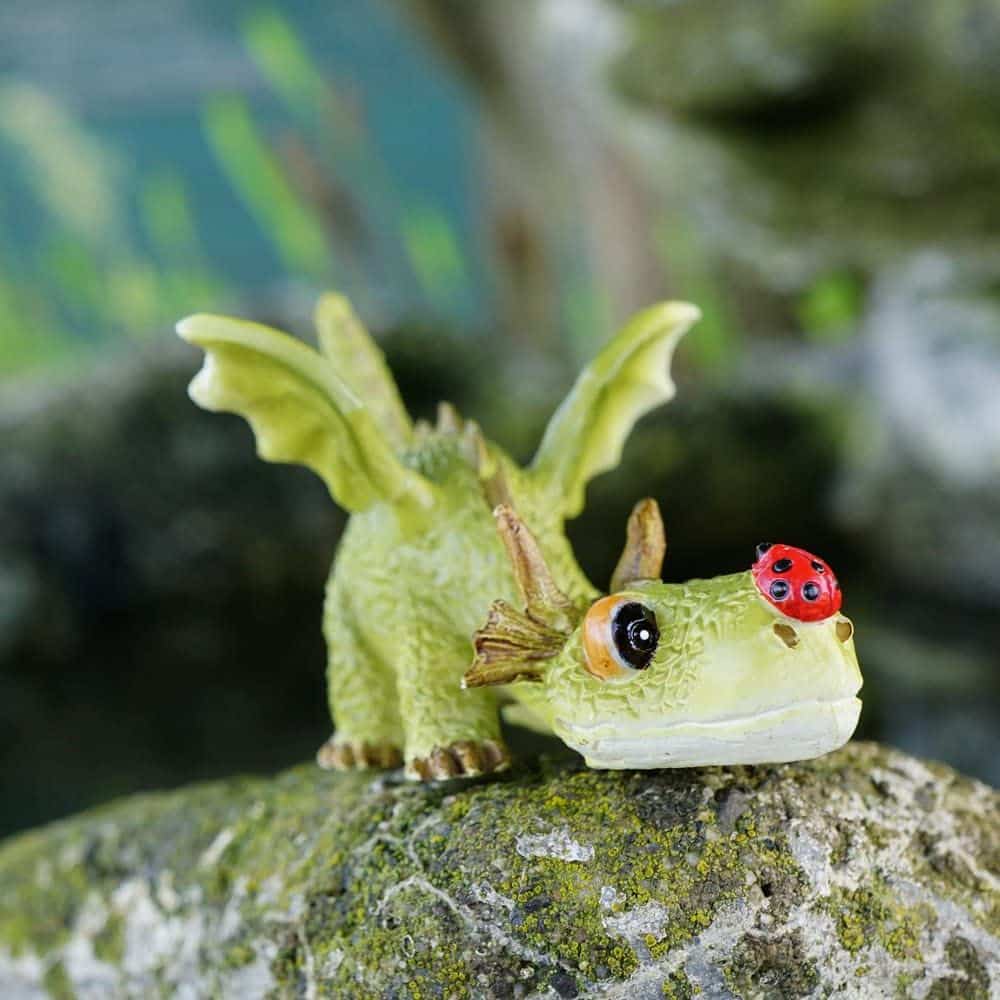 Top Collection 4414 Miniature Fairy Garden & Terrarium Mini Dragon Playing with Ladybug Statue, Small
Dragon Pet Fun
This dragon is friendly and loves spending time with its fairy friends in Fairy Land. It is currently enjoying the company of a cute ladybug. Learn more here.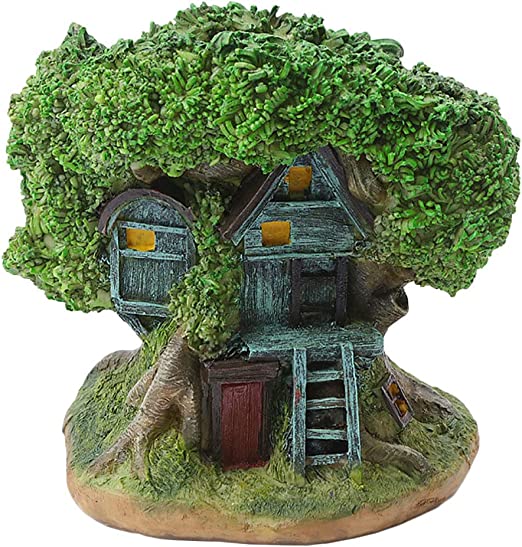 Hemoton 1Pc Mini Castle Figurine Miniature Fairy Garden Plant Pot Fairy House Succulent Pot Fairy Cottage House Miniature Microlandscaping Plant Pot Figurines
Incredible Fairy House
This miniature castle is an incredible fairy house to include in your green fairy garden. It is filled with charm and beauty. Learn more here.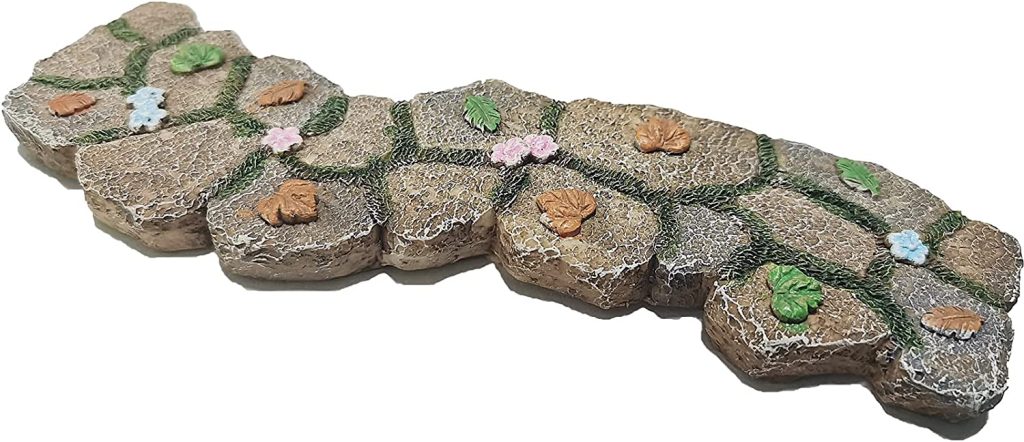 Fairy Garden Walkway,Miniature Pathway,Outdor Resin Path,Enchanted Garden Path,Stone Path, Micro Garden Road for Fairy Garden, Miniature Road, Fairy Garden Accessories
Amazing Pathway
If you'd like to add a walkway or pathway to your fairy garden, this stone one with some green accents on it might be a perfect choice. It would look amazing leading up to the fairy house. Learn more here.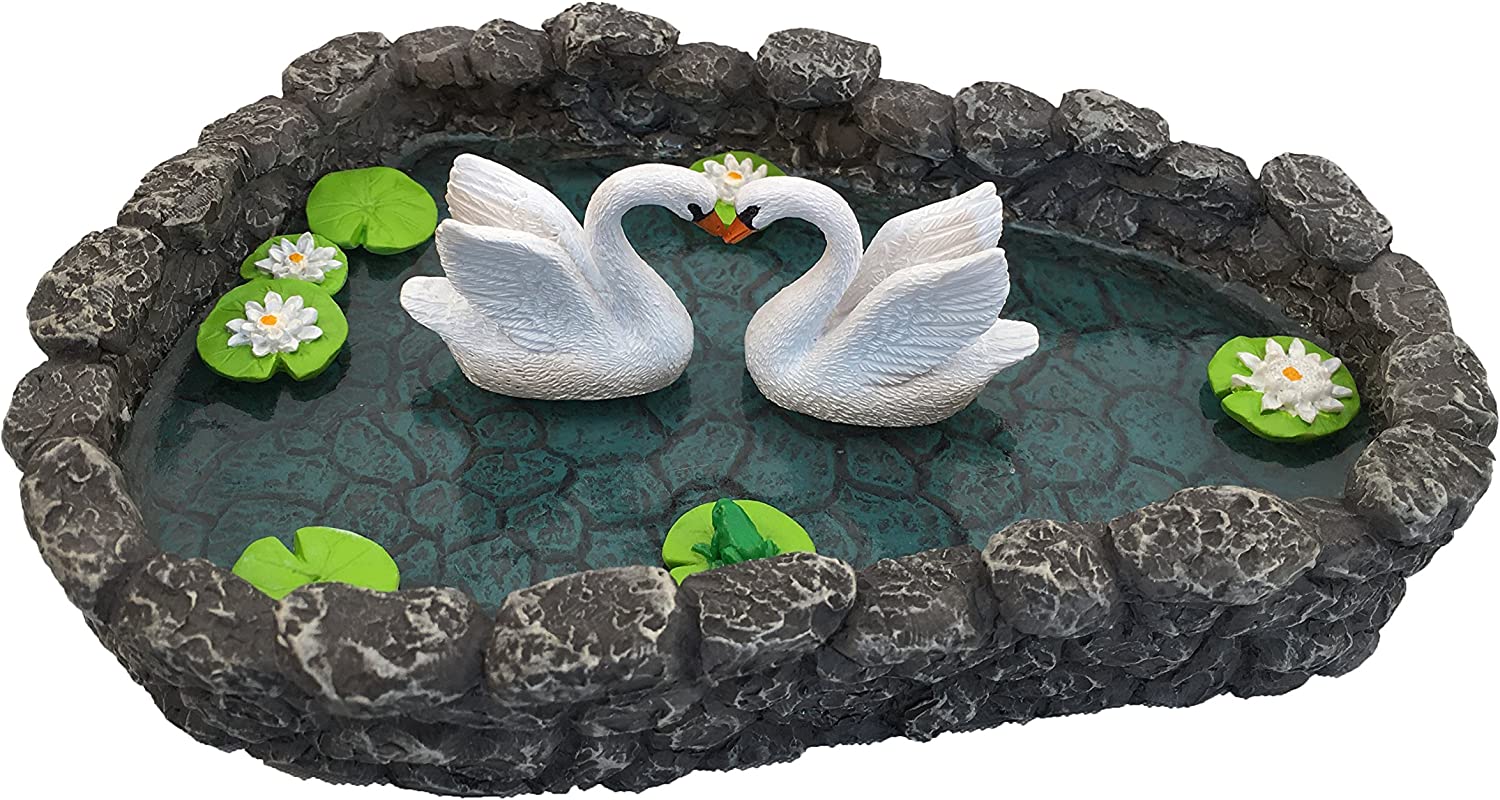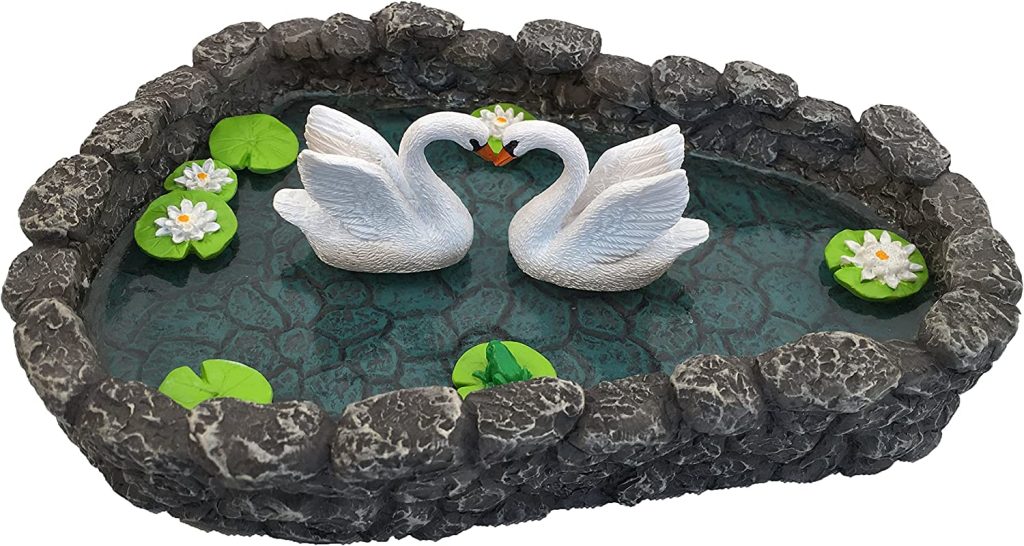 Swan Miniature Pond – Love is in The air! A Miniature Swan Lake for a Miniature Fairy Garden and Miniature Garden Accessories by GlitZGlam
Spectacular Lake
This spectacular lake for an enchanted fairy garden includes two lovely swans in it. There are also some green lily pads. It could be the perfect spot for your frog to spend time near too. Learn more here.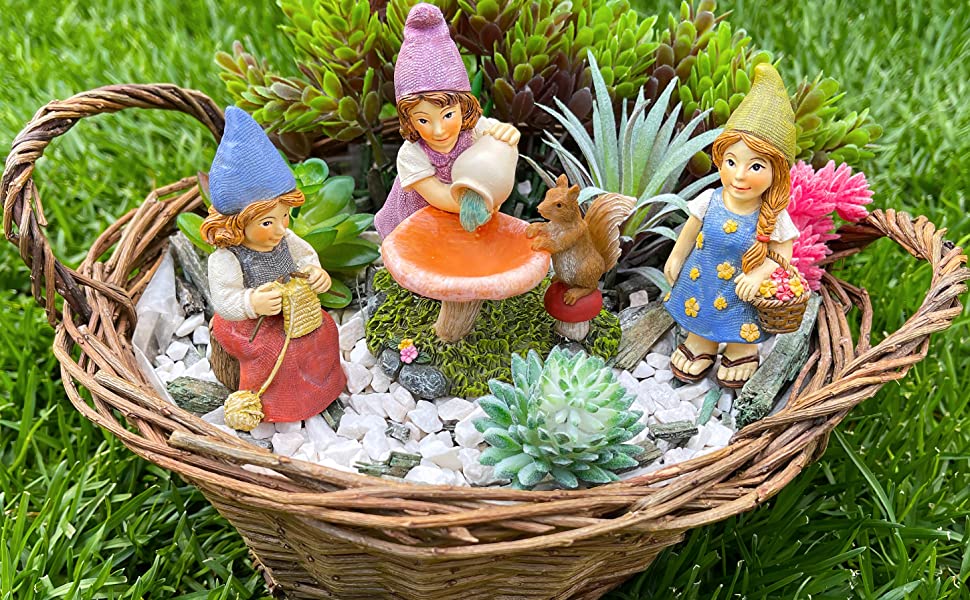 Mood Lab Miniature Garden Gnomes – Lady Gnomes Kit of 3 pcs – Figurines & Accessories Set – Outdoor or House Décor
Busy Gnomes
These lady gnomes are busy knitting, spending time with the animals and filling their birdbath with water, and gathering flowers. One of the gnomes is even wearing a green hat. There are also other green elements in this beautiful scene. Learn more here.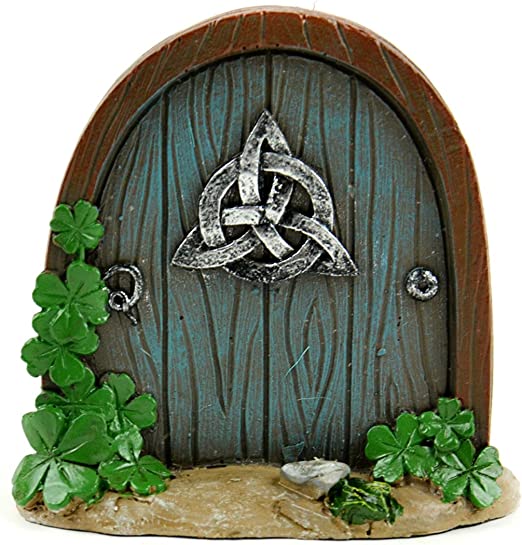 Touch of ture 55804 Fairy Door Fairy Garden Door, 3.5″
Irish Fairy Door
This fairy door that has some green shamrock accents on it includes Irish symbols to make it the perfect choice for a green, St. Patrick's Day Fairy Garden. Learn more here.
We hope that you enjoyed spending time in Teelie's Fairy Garden. If you create a green fairy garden for St. Patrick's Day, we'd love to see your photos and hear about your experience.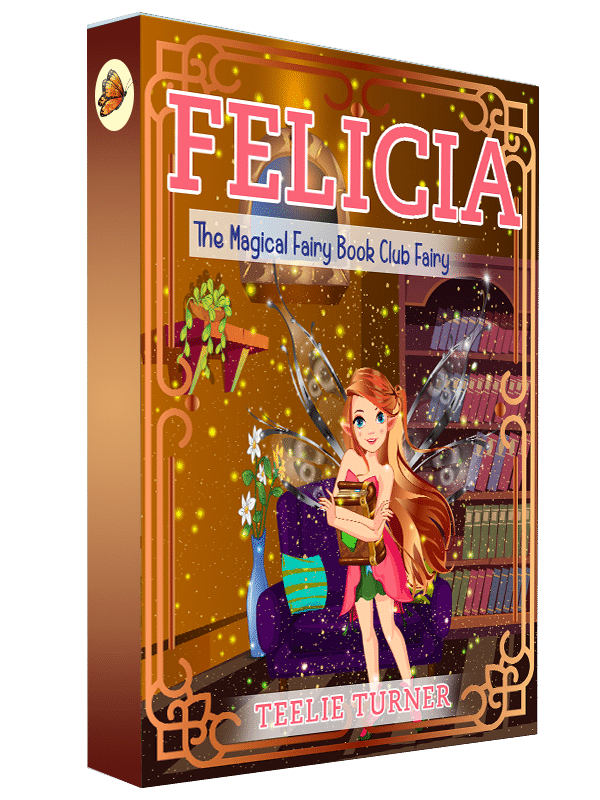 Discover Teelie Turner's complete collection of magical books here. 
Discover one of our magical book trailers.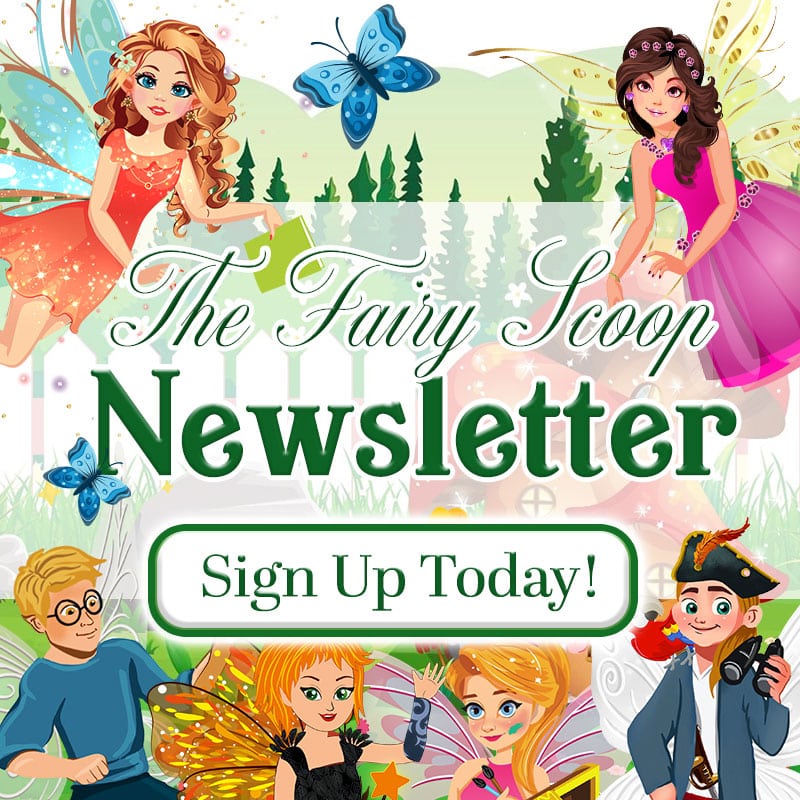 Sign up for The Fairy Scoop Newsletter here. 
Just a disclaimer – We have partnered with these companies because we use their products and/or proudly trust and endorse them – so we do receive a commission if you make a purchase or sign up for services. Often, we are able to negotiate special discounts and/or bonuses, which we will pass on to you via our links. We often get short notice on sale items available for 24-48 hours as we will pass these savings onto you.