Welcome back to Teelie's Fairy Garden. This week we're going to be spending time with some magical and intriguing squirrels who cannot wait to meet you and become part of your enchanted fairy garden.
You might also enjoy this video about fairy gardening kits.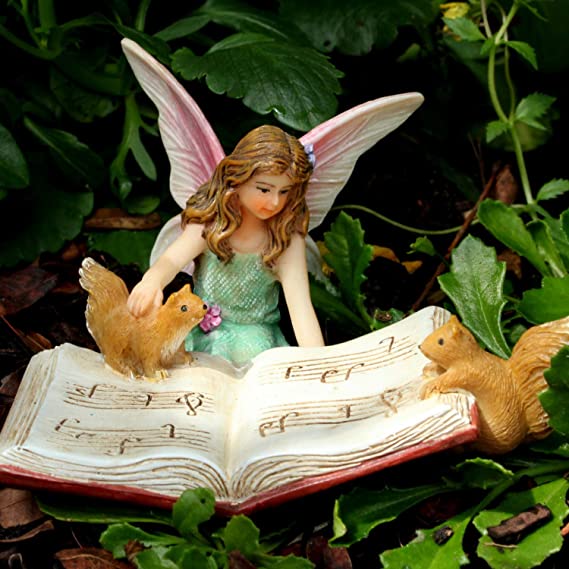 PRETMANNS Fairy Garden Fairies Figurines – Fairy Garden Accessories – Fairies for Fairy Garden Outdoor – Garden Fairy Figurine Bonnie with Squirrels for Miniature Garden 1 Item
Adorable Reading Squirrels
Two adorable squirrels love spending time in their fairy garden reading with their fairy friend Bonnie. They'd love it if you'd want to spend some time in the garden with them too, especially if you have a Teelie Turner story to read. Meet the squirrels here.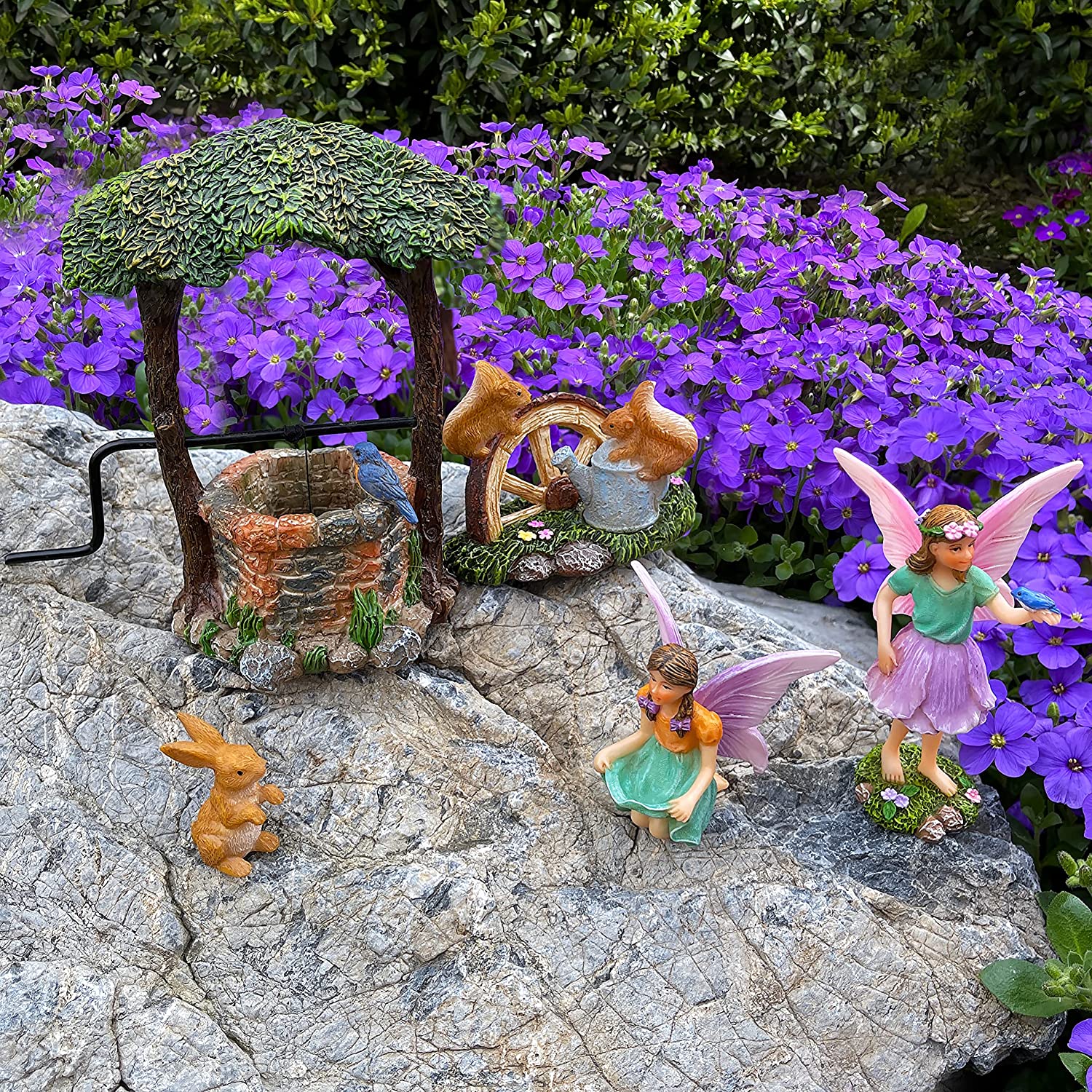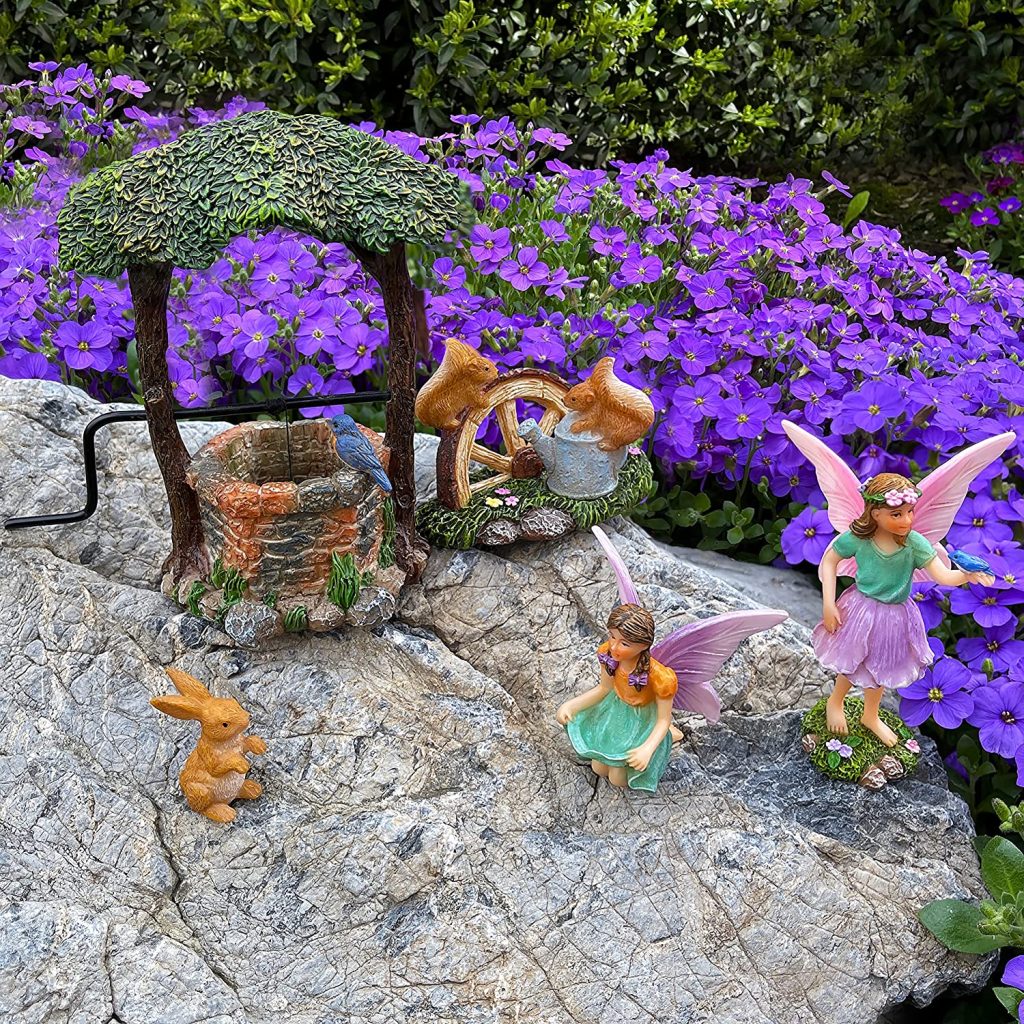 Mood Lab Fairy Garden – Miniature Figurines and Accessories Wishing Well Set of 5 pcs – Fairies Statue Kit
Enchanted Wishing Well
Find some adorable squirrels enjoying playtime at this enchanted wishing well that includes the well, two fairy friends, a bunny, and the squirrels. This would make such a wonderful addition to your fairy garden. It's a place that would certainly be filled with good vibes. Learn more here.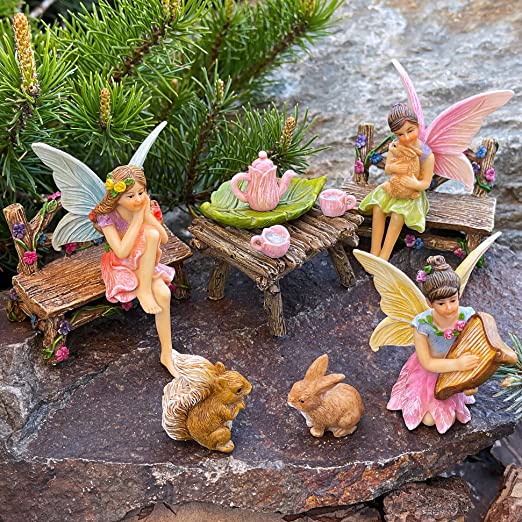 Mood Lab Fairy Garden – Miniature Figurines & Accessories Starter Kit – Fairy Garden Set of 12 pcs – Outdoor or House Décor
Incredible Tea Party
In Fairy Land, no one is excluded from an incredible and magical tea party. That's why you'll find a squirrel and rabbits enjoying tea and a concert at this elegant fairy celebration. Learn more here.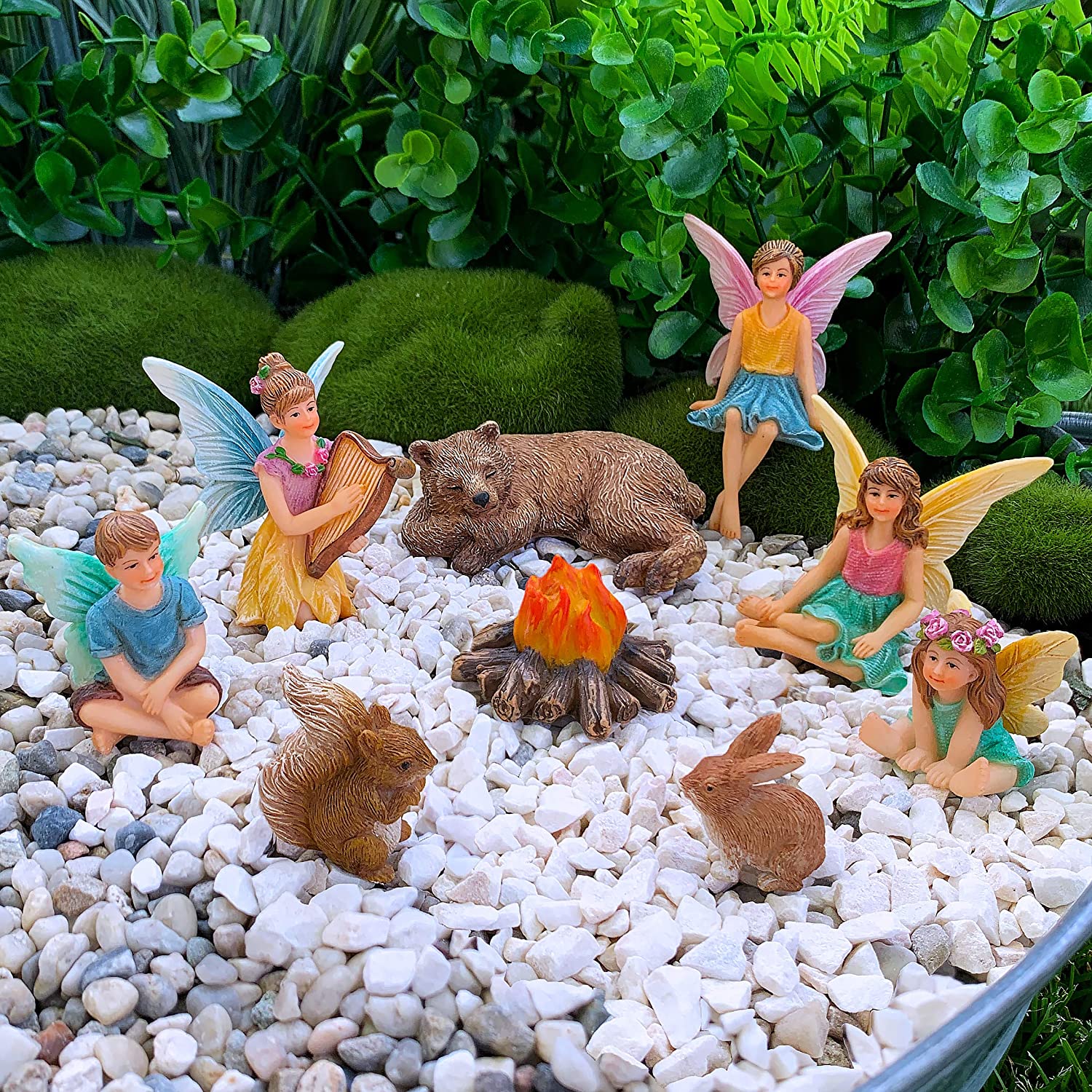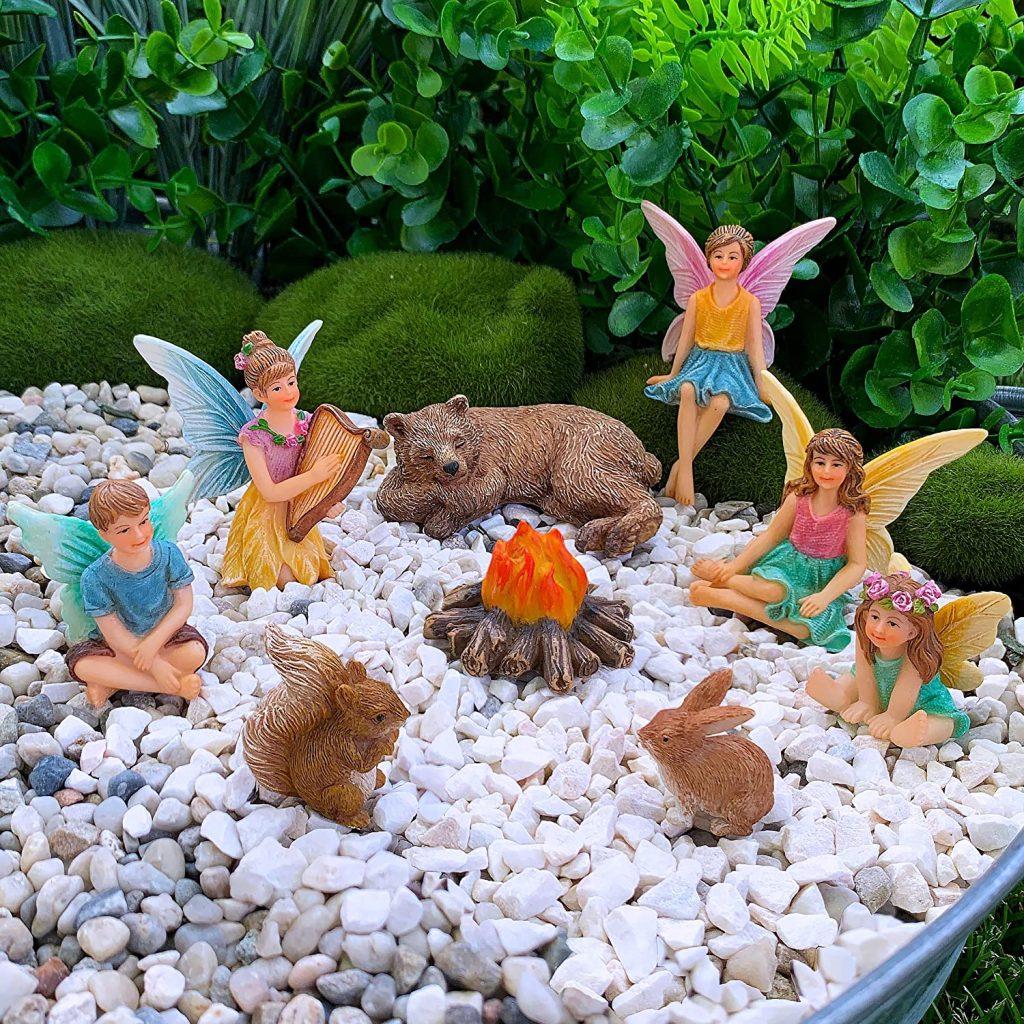 Mood Lab Fairy Garden – Miniature Fairies Figurines Accessories – Camping Kit of 9 pcs – Set for Outdoor or House Décor
Magical Camping Trip
Sometimes fairy pets get to join their fairy owners when they go on adventures like camping. In this incredible fairy garden, we find a squirrel, rabbit, and bear all getting along splendidly with their fairy friends around a cozy campfire. Learn more here.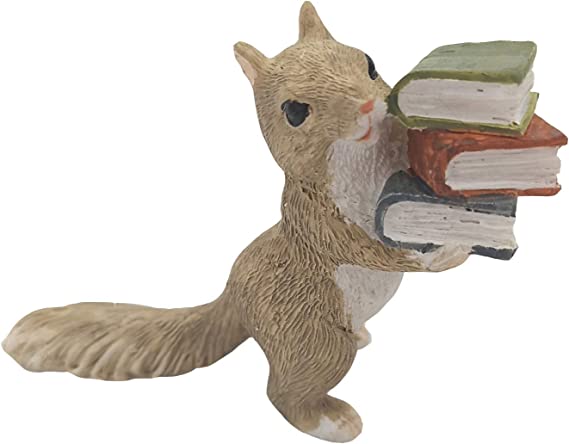 Gemmia Miniature Fairy Garden Squirrel Figurine-Raise Books Squirrel
Cute Book Loving Squirrel
Meet Gemmia the squirrel. She just picked up some books at the library and is on the way back to her fairy garden so that she can curl up under a tree and read. In her pile, she's sure to have some Teelie Turner stories as she loves how magical they are. Learn more here.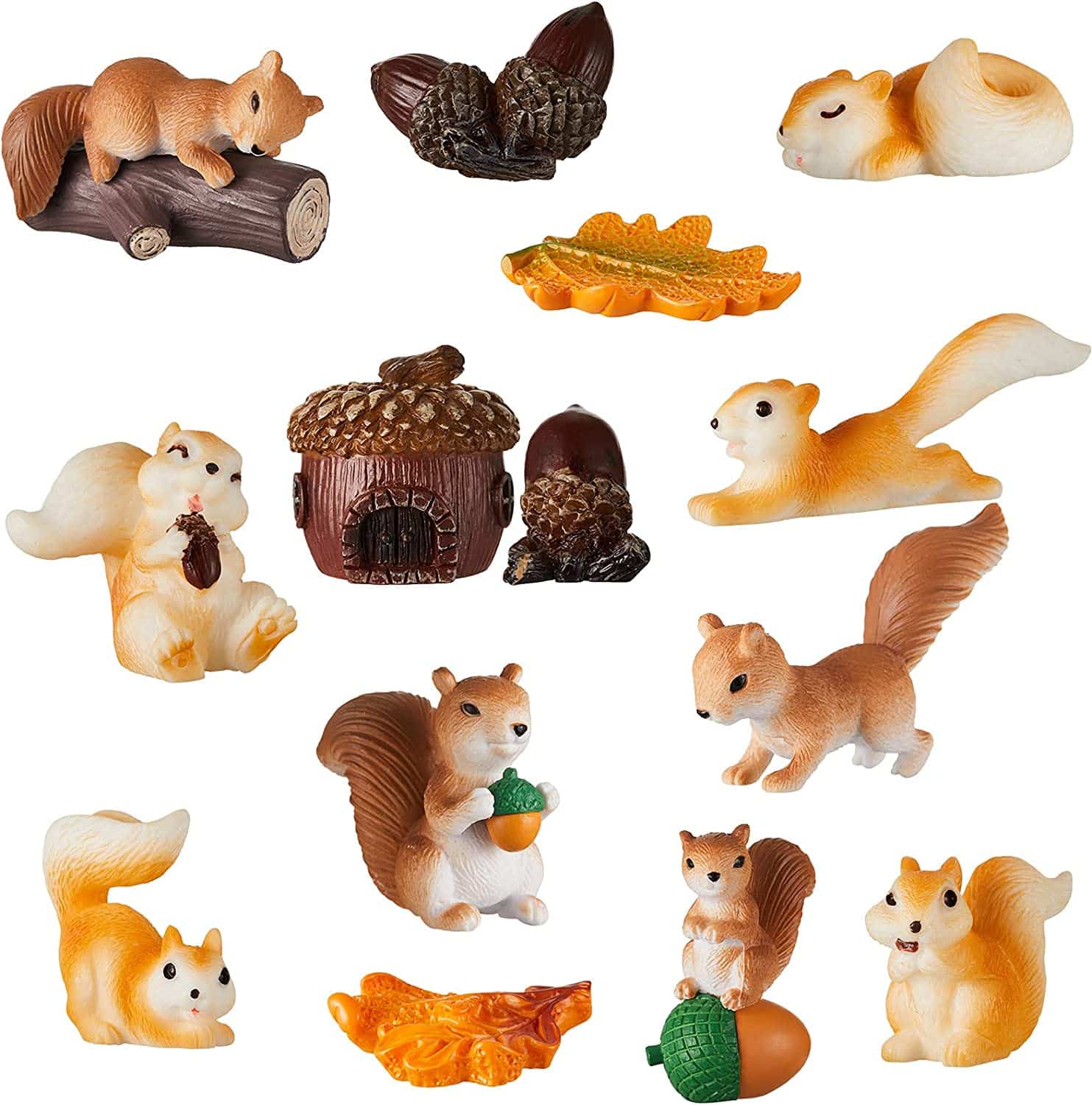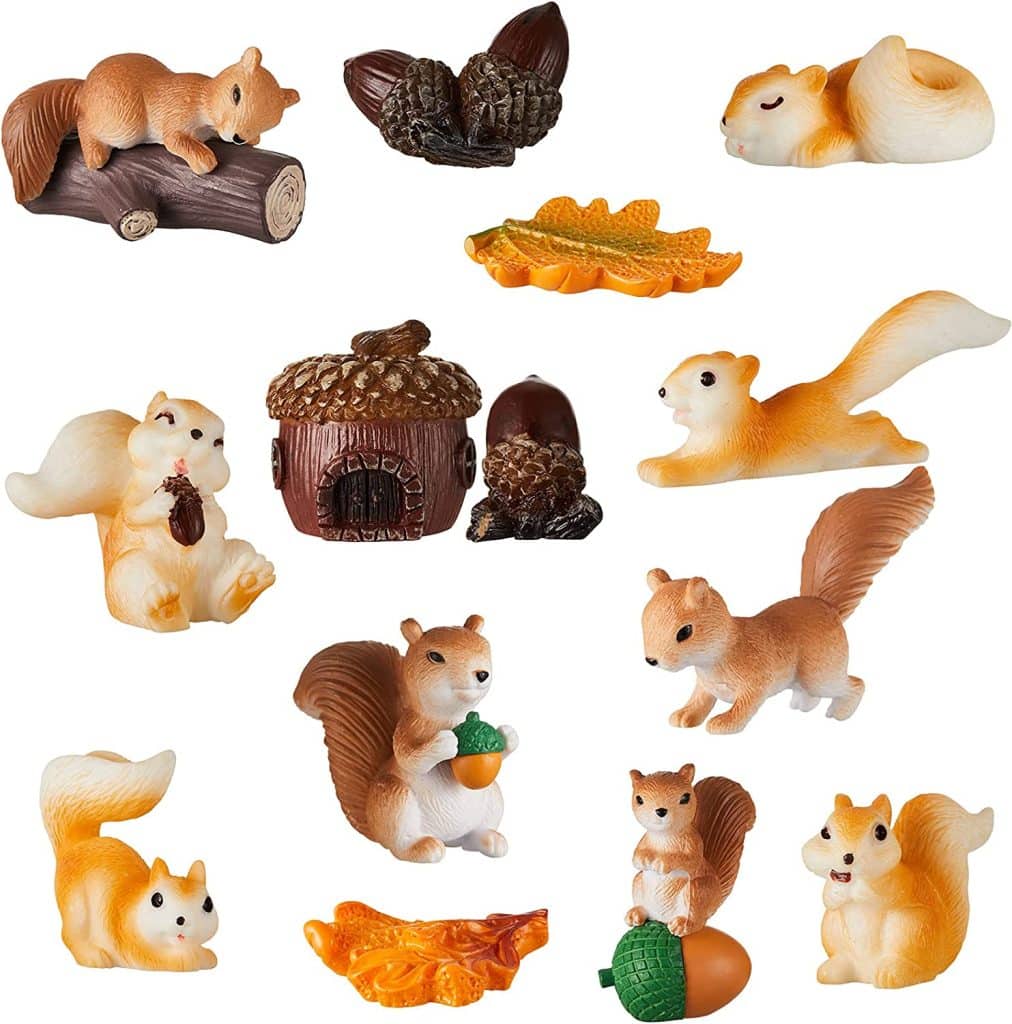 14 Pieces Miniature Squirrel Figurine Squirrel Cake Toppers Mini Fairy Figurine Squirrel Collection for Landscape Garden DIY Terrarium Cake Decoration
Incredible Squirrel Friends
This collection of squirrels is sure to have an enjoyable time running around your fairy garden or terrarium. You can add some other animals, fairies, and plants to give your squirrels some company and an enjoyable environment to reside in. Learn more here.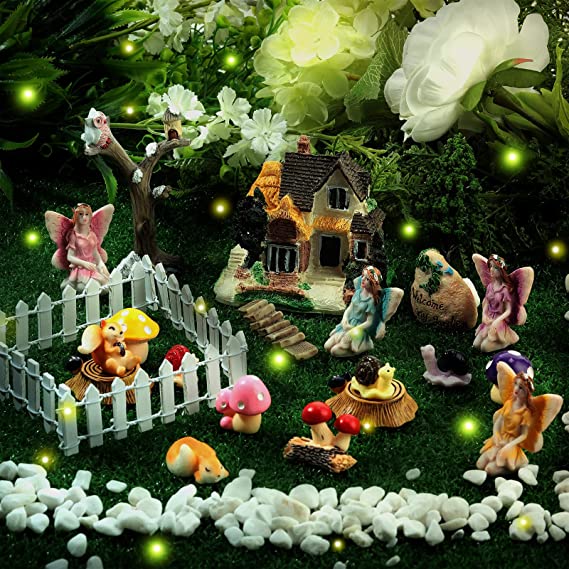 31 Pieces Fairy Garden Accessories Fairy Garden Miniatures Fairy House Supplies Girl Fly Wing Dollhouse Decor for Home Garden Lawn Decoration
Enchanted Squirrels Enjoying Life
This incredible fairy garden kit is sure to bring hours of fun for its fairy and animal residents. There are two squirrels among the inhabitants. There are also several accessories that are sure to make the fairy garden extremely comfortable for all. Learn more here.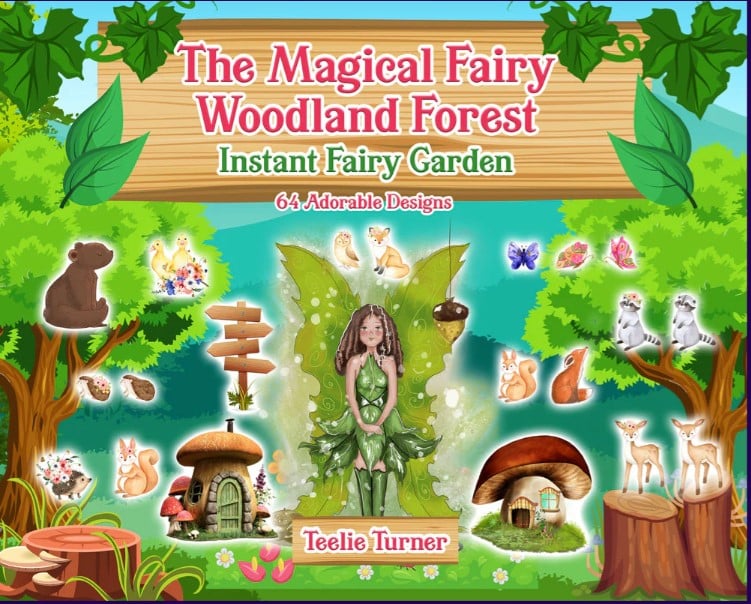 The Magical Fairy Woodland Forest Instant Fairy Garden
Enchanted Woodland Fairy Garden
Enjoy the magic of instantly downloading and being able to start cutting out and assembling an instant fairy garden. The Woodland Fairy Garden is an original creation by Teelie Turner. Included in the amazing woodland setting are some squirrel friends, hedgehogs, raccoons, a bear, Aerenee the Forest Fairy, and many other incredible creatures and accessories for your Fairy Land fun. Learn more here.
Thank you for enjoying some time walking through Teelie's Fairy Garden. We hope that you've enjoyed meeting these incredible and magical squirrels. More magic awaits you on our social media accounts.  We post many videos like the one below.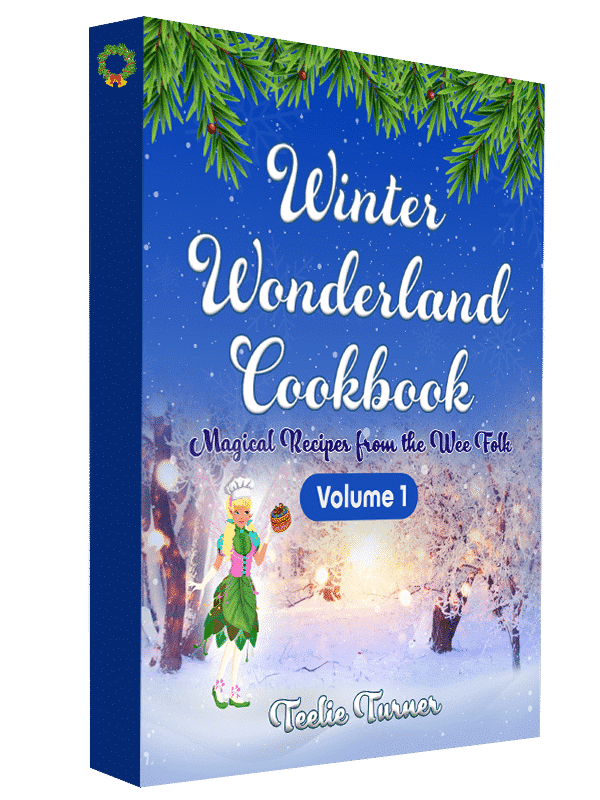 Discover Teelie Turner's complete collection of magical books here. 
Discover one of our magical book trailers.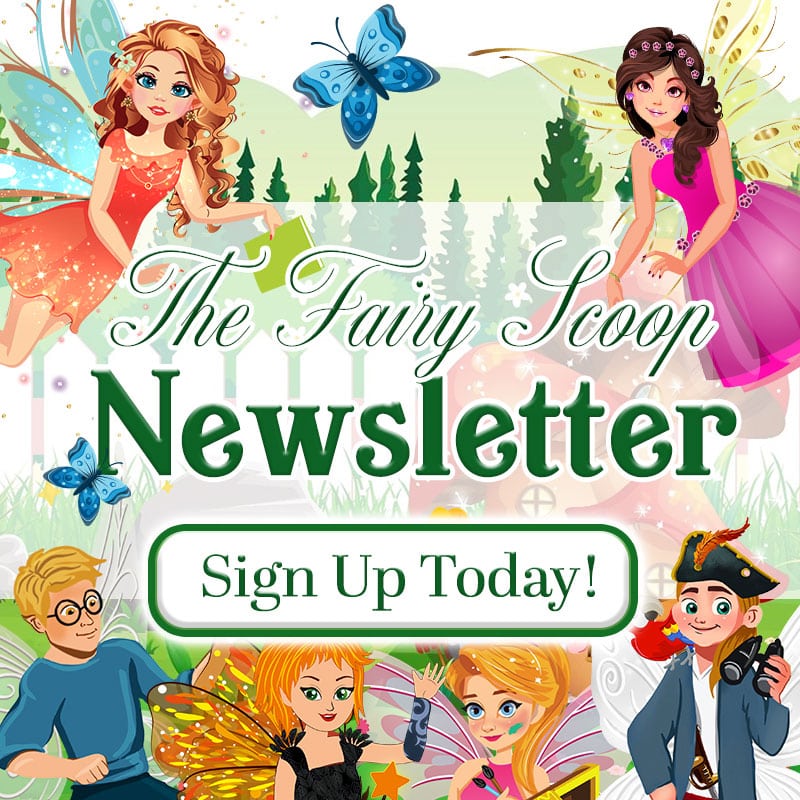 Sign up for The Fairy Scoop Newsletter here.
Just a disclaimer – We have partnered with these companies because we use their products and/or proudly trust and endorse them – so we do receive a commission if you make a purchase or sign up for services. Often, we are able to negotiate special discounts and/or bonuses, which we will pass on to you via our links. We often get short notice on sale items available for 24-48 hours as we will pass these savings onto you.