Children love to play dress up. It can be fun for adults as well when they get to explore their inner child. This week Teelie's Fairy Garden is exploring awesome and terrific Fairy Land costumes for interactive play.
You might also be inspired by this video to enjoy some other Fairy Land magic.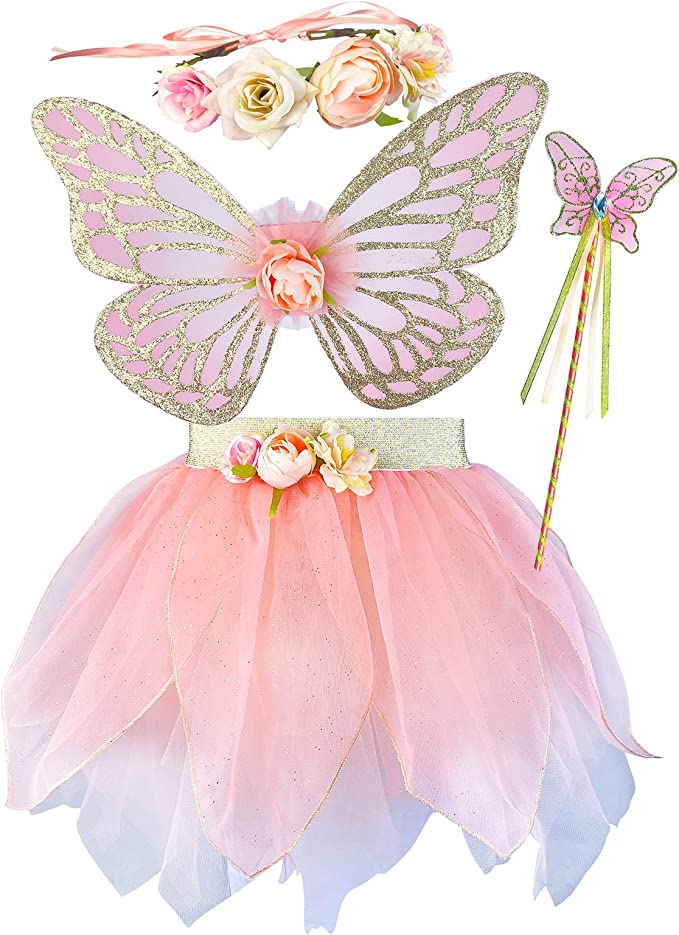 DJDLPARTY Girls Fairy Costume Set with Butterfly Wings Tutu Wand and Halo Headband
Fun Floral Fairy Costume
Available in pink, light purple, or teal, this magical Fairy Land costume for children aged 3-6 includes butterfly wings, a tutu, a wand, and a halo headband. It is fun and stylish and is sure to provide hours of delight at playtime. Learn more here.
Toddler Fairy Wings Costume Rainbow Tutu for Girls with Unicorn Headband Kids Christmas Gifts Princess Dress Up Toys Favors
Colorful Rainbow Unicorn Princess Costume
With elements from several different Fairy Land realms, this fairy princess costume has an interesting spin as it has fairy wings, a princess tutu, and a unicorn headband. Three different rainbow-colored options are available. Learn more here.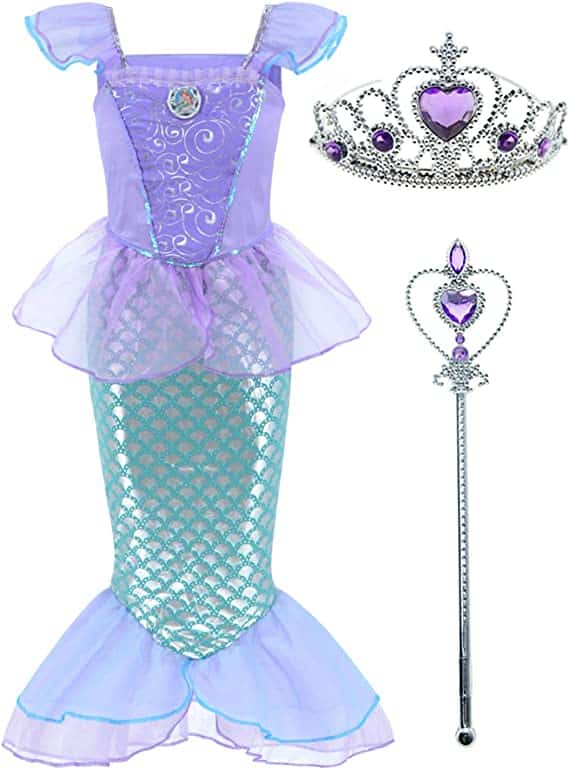 Little Girls Mermaid Princess Costume Dress for Girls Dress Up Party with Crown Mace 4-12 Years
Magical Mermaid Costume
This magical mermaid costume for children aged four to twelve is sure to be an enchanted choice for playing dress-up. You might even decide to add a story to enhance your interactive play. Then, it is dress-up and theatre at the same time. Find the mermaid costume here.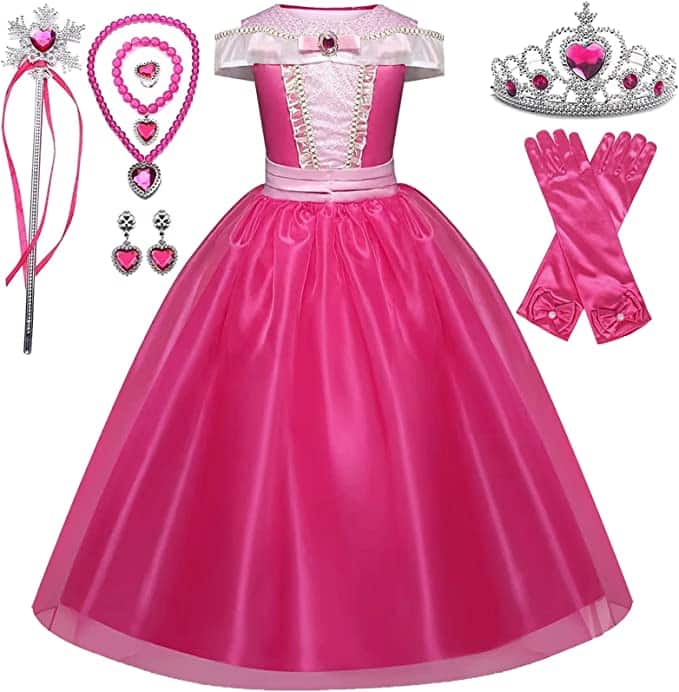 Mooedcoe Pink Princess Dresses for Girls Toddler Costume Dress Up with Accessories Cosplay Party for Kid 2-8 Years Old
Stylish Princess Costume
This stylish princess costume comes in a vivid pink color and includes numerous accessories such as the dress that has a three-layer skirt, jewelry, a wand, and gloves. Complete details are available here.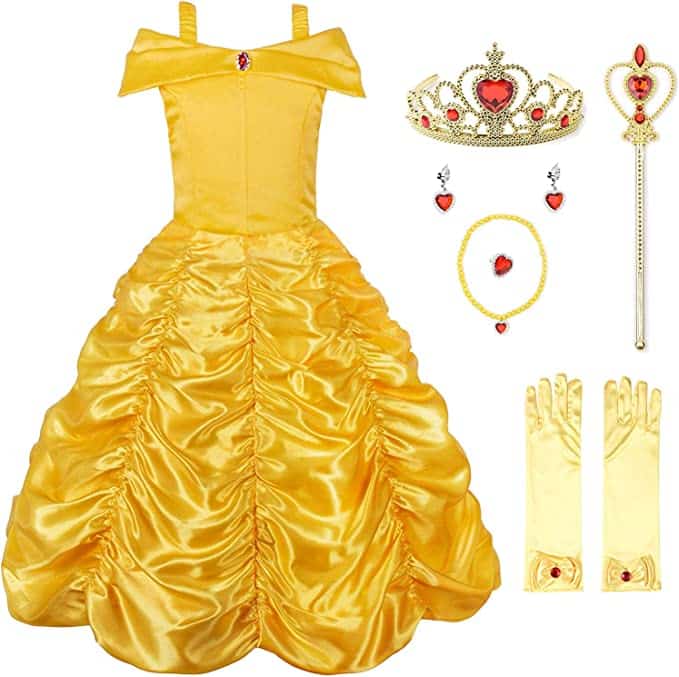 JerrisApparel Princess Dress Off Shoulder Layered Costume for Little Girl
Enchanted Princess Costume
This enchanted princess costume includes an off-the-shoulder layered dress, gloves, tiara, wand, and jewelry. The yellow color is bright. We also love the ruby accents. This is perfect for playing dress up. Perhaps the fairy princess will even attend a magical tea party. Full details are available here.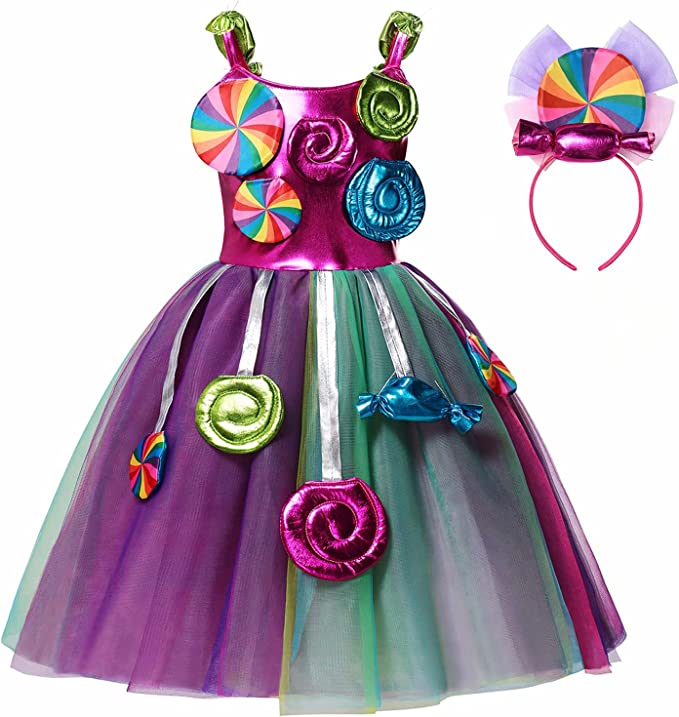 Kidswant Toddler Baby Girls Luxury Princess Party Cosplay Costume Dress Up with Accessories
Candy Princess Costume
A candy princess in Fairy Land would be loved by all of its fairy friends as candy is one of the main things that fairies eat. We love this luxurious-looking costume. Its bright colors and candy accents are filled with fun. Learn more here.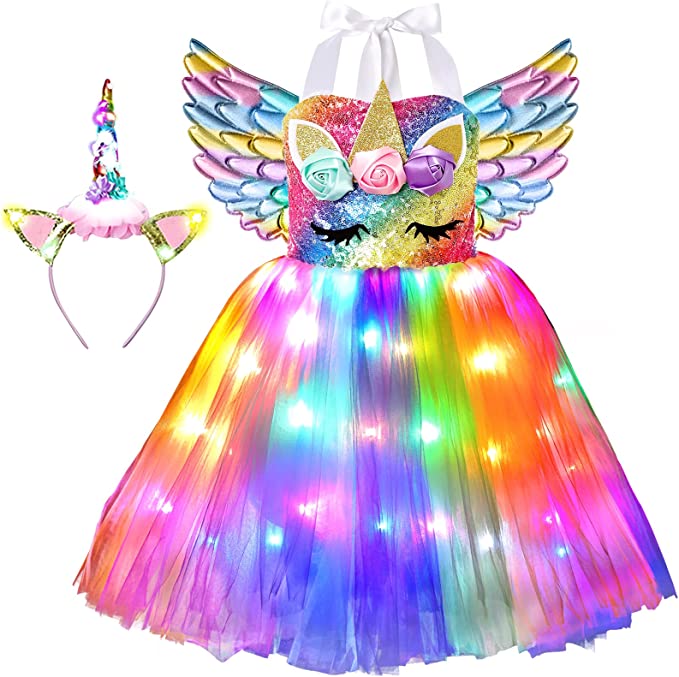 SKCAIHT Unicorn Costumes for Girls LED Light Up Unicorn Princess Tutu Dress for Birthday Party Gifts
Bright Unicorn Princess Costume
This multi-colored unicorn costume is incredible. It includes LED lights bringing added vibrance to the costume. This costume includes the tutu and headband. Learn more here.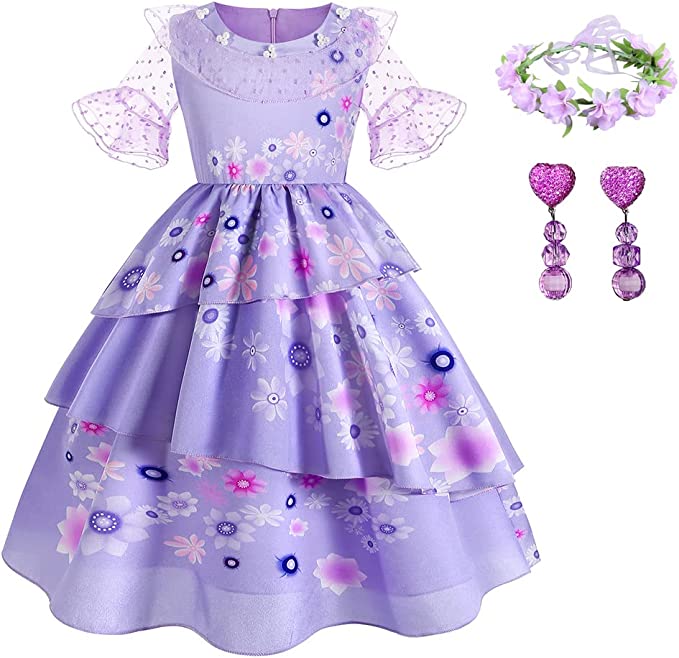 Yipkorra Encanto Mirabel Costume for Girls Cosplay Isabella Outfit Princess Halloween Dress Up With Earrings
Encanto Inspired Costume
The Isabella outfit that is inspired by Disney's Encanto is majestic looking. There is also a Mirabel costume available. These costumes include gorgeous dresses and accessories. Complete details are available here.
Thank you for taking the time to explore these awesome and terrific fairy costumes with us. Please revisit Teelie's Fairy Garden again soon for more magic. You should also visit our social media to continue the fun.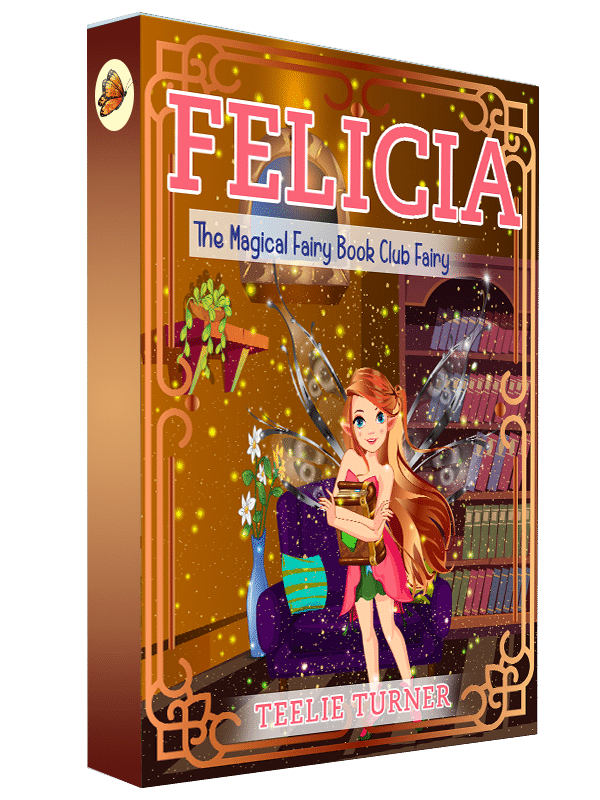 Discover Teelie Turner's complete collection of magical books here. 
Discover one of our magical book trailers.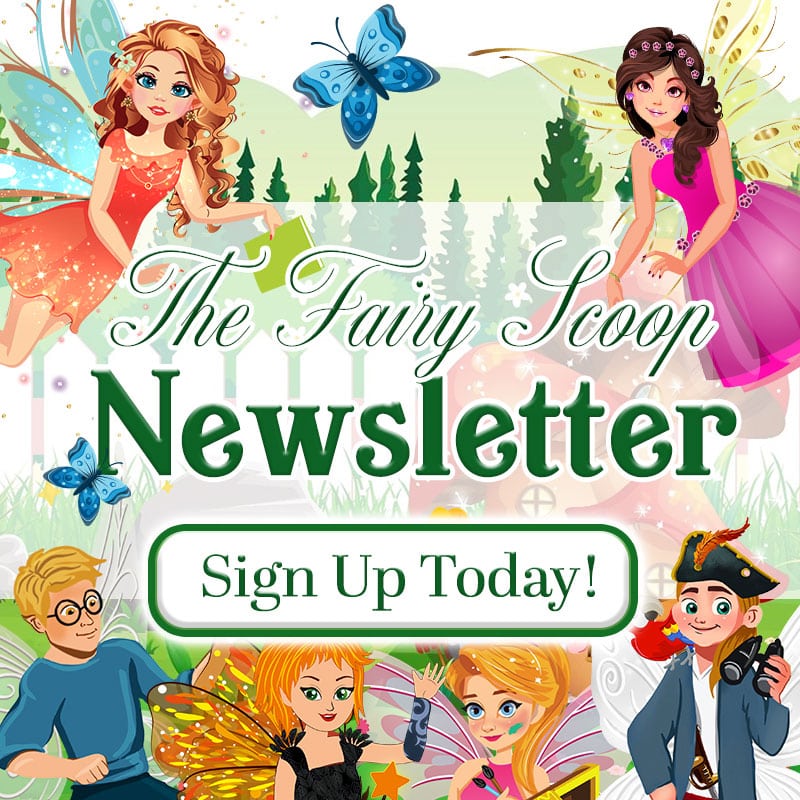 Sign up for The Fairy Scoop Newsletter here. 
Just a disclaimer – We have partnered with these companies because we use their products and/or proudly trust and endorse them – so we do receive a commission if you make a purchase or sign up for services. Often, we are able to negotiate special discounts and/or bonuses, which we will pass on to you via our links. We often get short notice on sale items available for 24-48 hours as we will pass these savings onto you.