Welcome back to Teelie's Fairy Garden. We're having an incredible time in Fairy Land. Our plants are doing amazing and we're all enjoying summer picnics, barbecues, and celebrations.  We wanted to remind you that every Wednesday, Teelie Turner is giving away something special in a magical surprise giveaway. You'll never know what it might be, and this is part of the magic that goes along with this. Sign up now for your chance to win. Currently, these giveaways are only open to USA residents due to the cost of mailing. Should someone from outside of the United States sign up and win a giveaway, we'll substitute the gift with one of our eBooks or other magical guides and downloads which can be delivered by e-mail.
Since you never know what the prize(s) of the week will be, we decided to share some fun magical items with you, to give you a taste of why you should sign up for this fun promotion.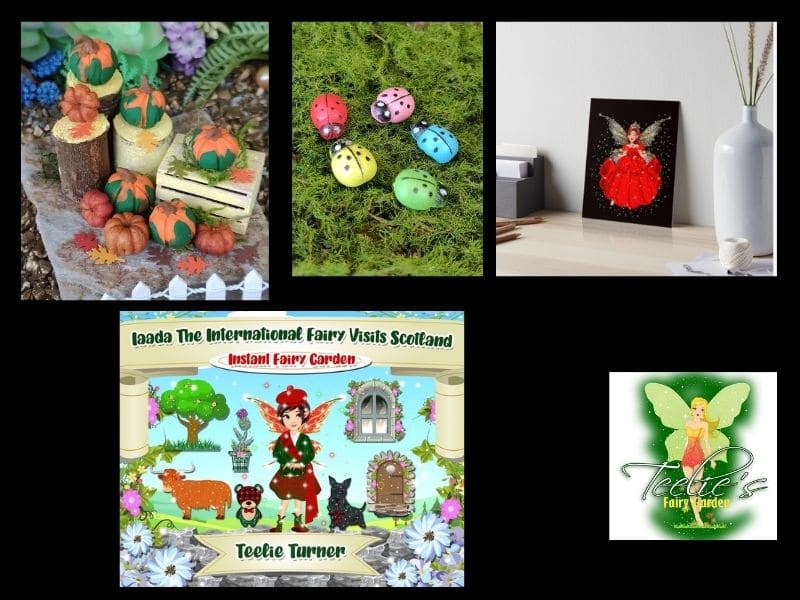 Adorable Pumpkins
With autumn just around the corner for many of us, we wanted to show you some magical pumpkins which are extremely adorable. They'd look amazing in your fairy garden. Find them on Etsy.
Delightful Ladybugs
We also met some colorful ladybugs who would be happy to visit your enchanted fairy garden. They come in families of five ladybugs and are available on Etsy.
Magical Instant Fairy Gardens
If you're looking for some immediate fun to enjoy with your family, you may want to discover Magical Instant Fairy Gardens. This one features Iaada the International Fairy when she visits Scotland. Numerous Scottish elements like thistles, castles, Highland cows and Scottie dogs have been included to make this a magical experience. You can also add miniatures of your choosing to your instant fairy garden. Find it on Etsy. Iaada also has a Japanese adventure and there are many other instant fairy gardens available featuring characters from our books including Fairy Merry and Jonathan the Fairy Farmer.
Enjoy a magical video about Iaada's instant fairy gardens.
Enchanted Artwork
Many of Teelie's Fairy Garden's magical fairies have their own collections of merchandise. Pictured above is an artboard print featuring Gigi the Chic Fairy. Find all of the fairies' merchandise on Redbubble. They have clothing, office supplies, cell phone covers, gift ideas, and numerous other incredible options.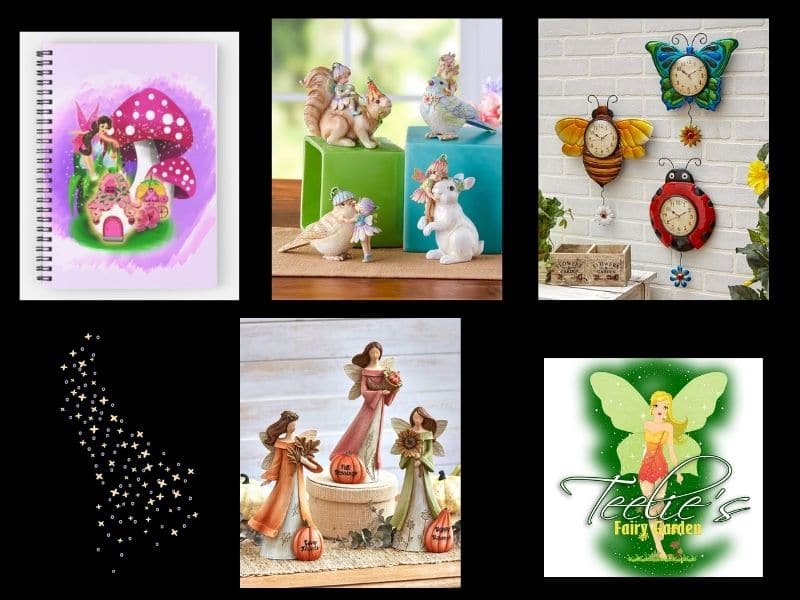 Inspiring Notebooks
The fairies' Redbubble collections also feature amazing notebooks where you can write inspirational notes, your thoughts, grocery lists, or anything else that you'd like to pen. We are sharing Esperanza the Hope and Faith Fairy's spiral notebook with you. The fairies also have hardcover journals.
Whimsical Figurines
There are so many magical and whimsical things to be enjoyed in Fairy Land. We occasionally give away a magical figurine. Recently, we gave away a fairy riding on a squirrel's back. To see some magical figurines, visit The Lakeside Collection.
Fun Clocks
We came across some fun and magical clocks that we wanted to share with you. They are metal insect pendulum wall clocks. Find these special timekeepers on The Lakeside Collection.
Autumn Blessings
With Autumn right around the corner, we decided to share some harvest blessing angel figurines with you. Each angel is dressed beautifully and has a pumpkin that reads 'Give Thanks,' 'Fall Blessings' or 'Happy Harvest' on it. Learn more on The Lakeside Collection.
Thank you for visiting Teelie's Fairy Garden. We hope that you'll sign up to participate in our surprise fairy giveaways. Winners are announced live each Wednesday at 4 PM PST and then contacted by e-mail for further information.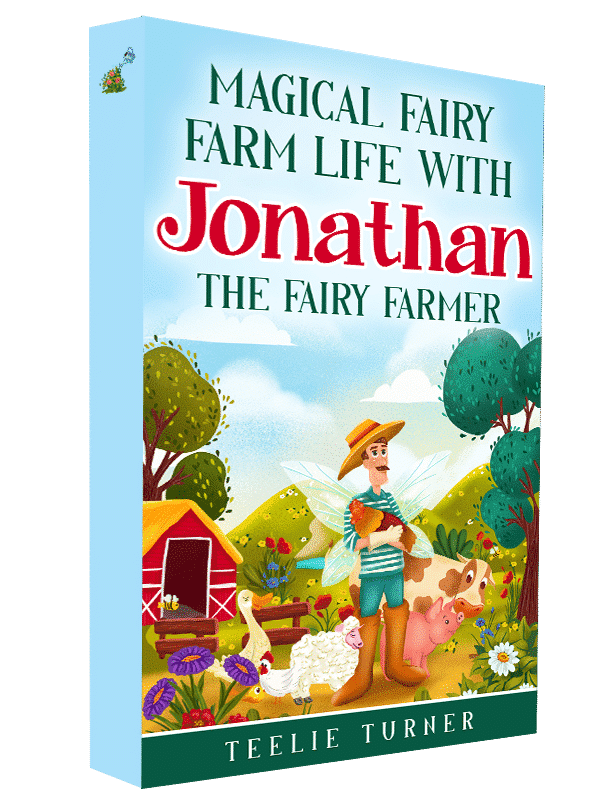 Discover Teelie Turner's complete collection of magical books here.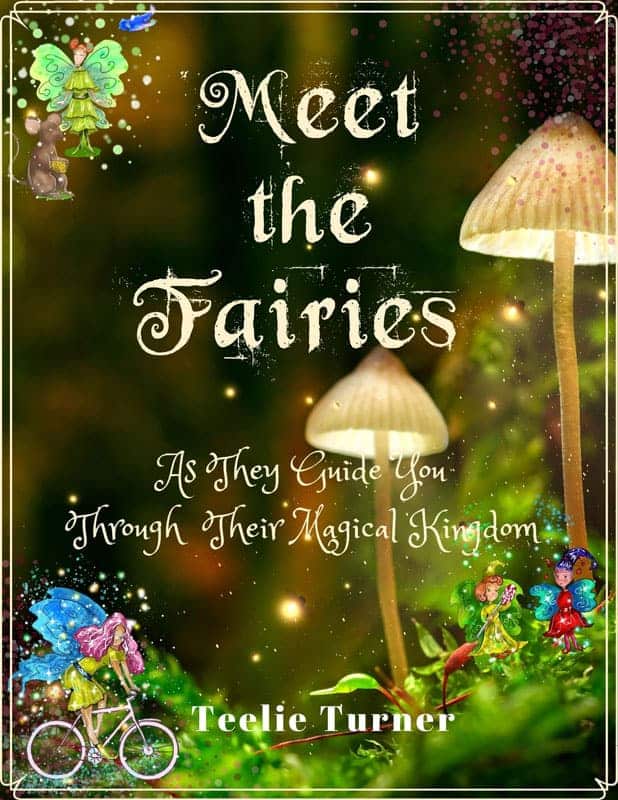 Sign up to get a copy of the Meet the Fairies catalog/book. It's an enchanted opportunity to get better acquainted with over a hundred incredible fairies.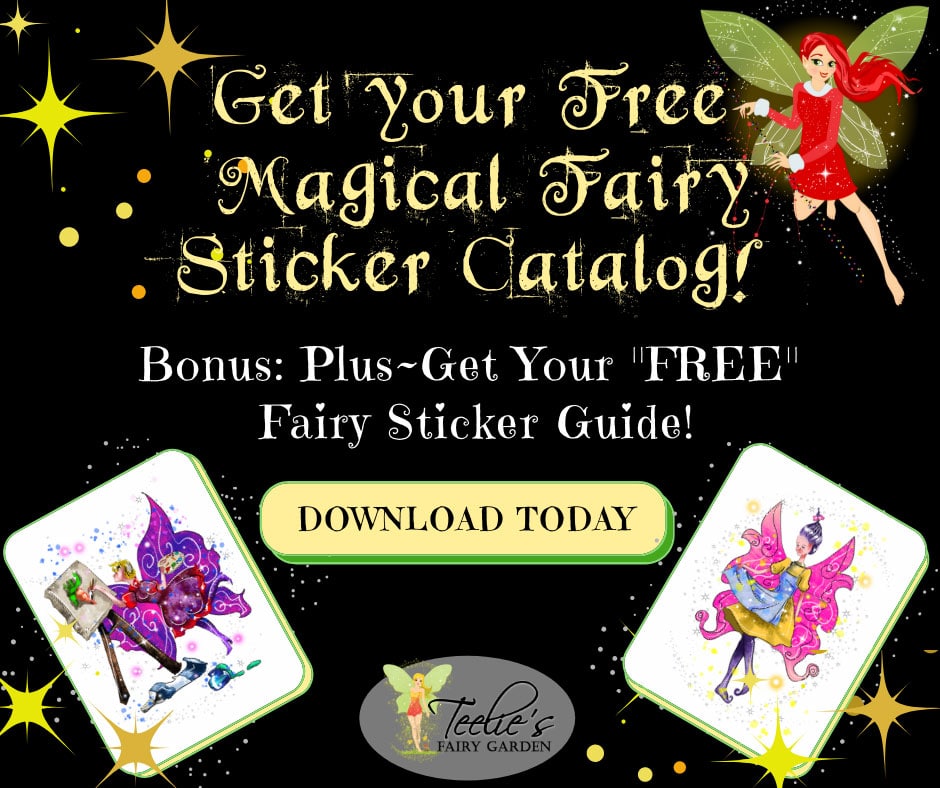 Several magical fairy catalogs and guides are available as a free download. Learn more about them here.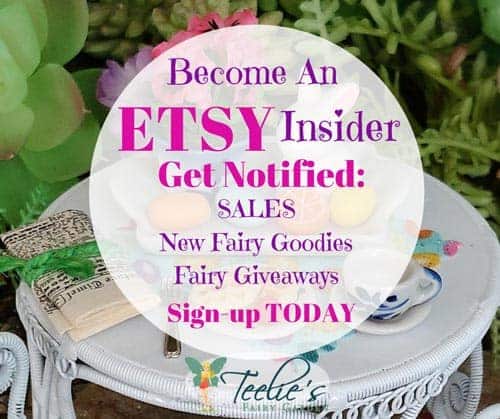 You can also sign up to be an Etsy insider and get notified by e-mail about fairy giveaways, goodies, and sales. Sign up here. 
Just a disclaimer – We have partnered with these companies because we use their products and/or proudly trust and endorse them – so we do receive a commission if you make a purchase or sign up for services. Often, we are able to negotiate special discounts and/or bonuses, which we will pass on to you via our links. We often get short notice on sale items available for 24-48 hours as we will pass these savings onto you.