Thank you for visiting Teelie's Fairy Garden. We're very excited about this week. On Monday, August 23rd at 4 PM PST, we'll be holding a live launch on Facebook for the Felicia the Magical Fairy Book Club Fairy's Instant Fairy Garden. We'll post the video on all of our social media pages after the launch.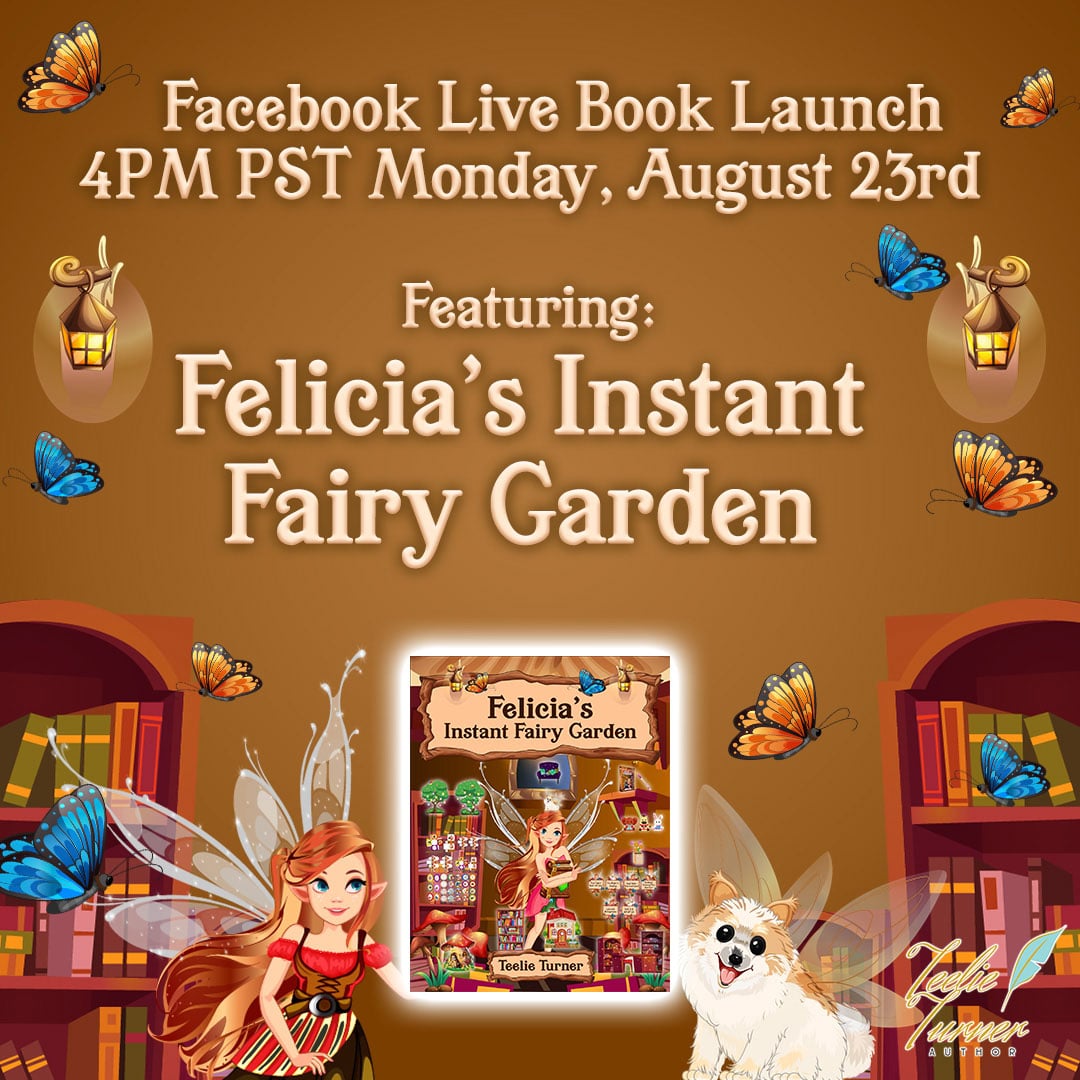 In celebration of the release of Felicia's instant garden, we decided to look at some book décor for your fairy garden. You can either use these ideas to enhance your instant fairy garden or in a separate fairy garden. We want you to be creative and inspired when it comes to making your magical fairy creations. We hope you'll share photos of your fairy gardens with us on social media.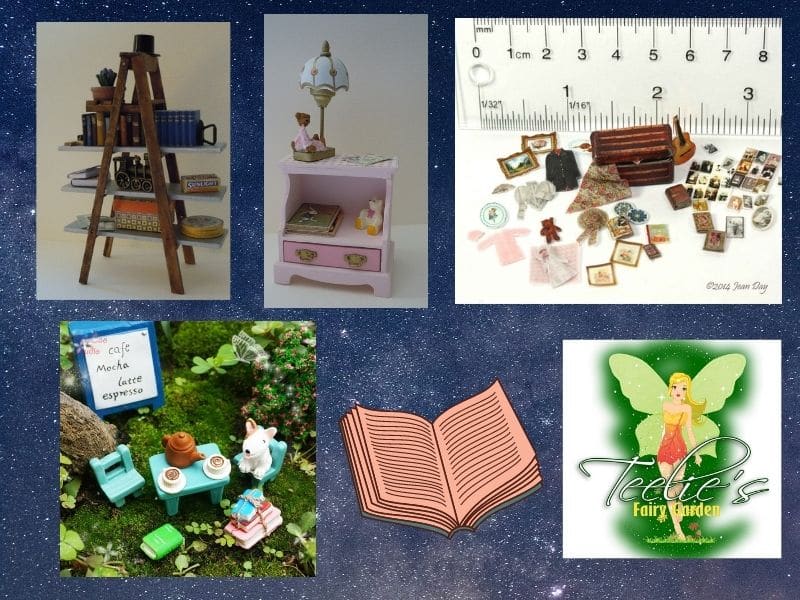 Magical Book Setup
We found an adorable fairy garden or dollhouse scene on Etsy. It includes a miniature stepladder and bookcase with a train and several other magical accessories.
Miniature Bedside Table Set
Often, we read or are read to in our bedrooms. We found an adorable scene that features a miniature pink bedside night table with a lamp, a teddy bear, and books. Find this cute scene on Etsy.
Memories and Magic
We came across a little trunk that is filled with memories and magic on Etsy. It has books and magazines and a number of other mementos in it. What would your magical trunk have in it? Would you have the key to the lock? Or would you need to ask a fairy friend to use their fairy dust to open it for you?
Pets, Books, and Treats
Some magical fairies are planning a special celebration with their pet dog, some storybooks, a delicious cup of tea, and some tasty treats. Join the celebration on Etsy.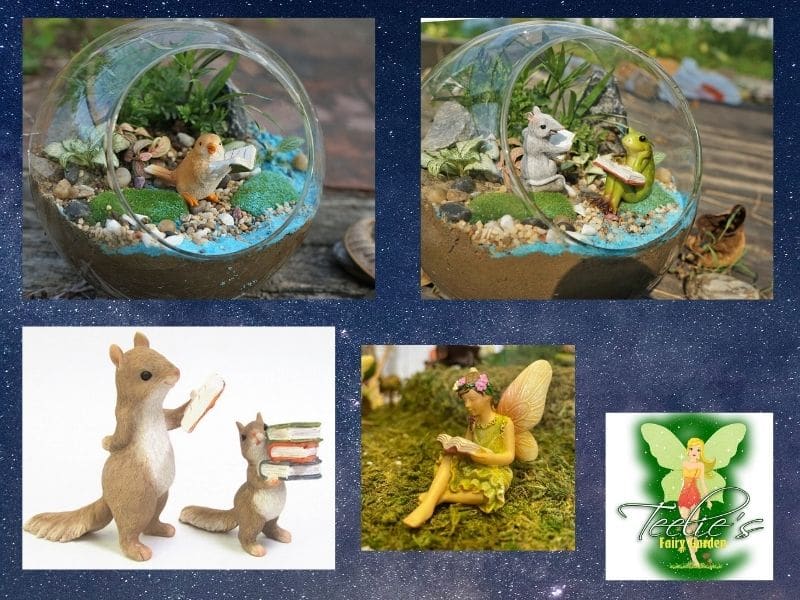 Songbirds Reading
Birds love to sing. Their favorite books are music books and bird guides. They also enjoy fairy stories since fairies have the magical ability to fly through the skies with flocks of birds. Find some reading songbirds who might want to make their nest in your fairy garden on Etsy.
Friends Reading Together
There is something extremely special about friends reading together. We would like to introduce you to a frog and mouse who are reading together. They love to talk about what they read, and when they really enjoy something, they like to write a note to let the author know. If you like Teelie Turner's books, please let her know by posting on Facebook, Goodreads, or Amazon. You can find the mouse and frog on Etsy.
Squirrel Family Trip to the Library
We met a squirrel and its mother. They were carrying books to the library so that they could exchange the books for some more summer reading. The young squirrel wanted to hear one of the stories one last time so that mother squirrel has the book in her hands, and they'll stop for a break in the park near the library. Find these adorable squirrels and their books on Etsy.
Fairy Reading
The final magical reader that we want to introduce you to today is a fairy wearing a yellow dress with a crown of flowers in her hair. She loves the great outdoors and takes a book everywhere she goes. Learn more about her on Etsy.
Thank you again for visiting Teelie's Fairy Garden. We hope to see you at our live event on Monday, August 23rd at 4 PM PST, so that we can celebrate the launch of Felicia's magical instant fairy garden.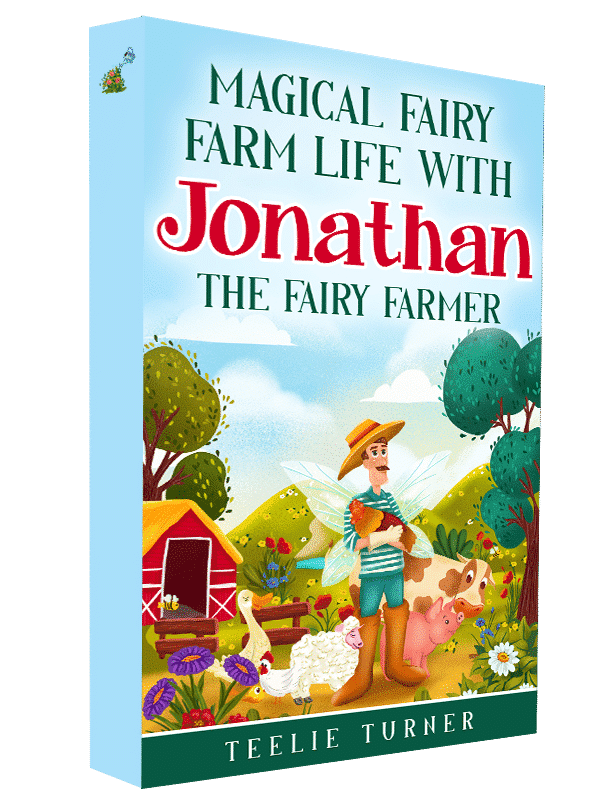 Discover Teelie Turner's complete collection of magical books here.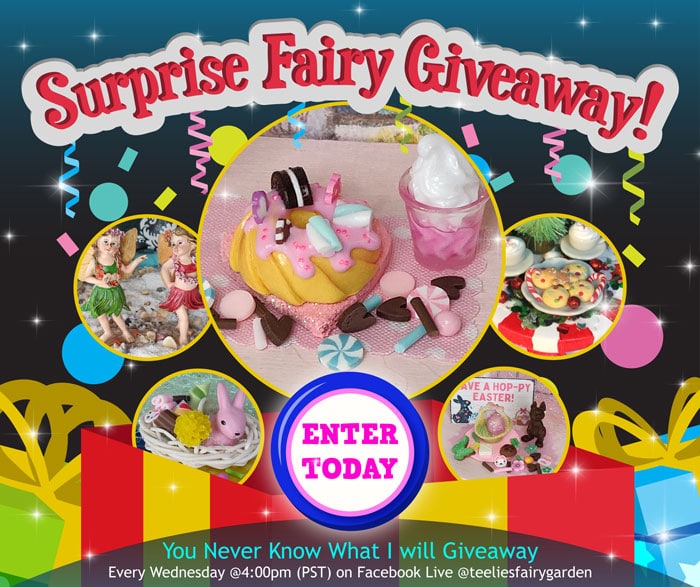 Every Wednesday, Teelie Turner will be giving away something special in a magical surprise giveaway. You'll never know what it might be and that is part of the magic that goes along with this. Sign up now for your chance to win. (USA residents only)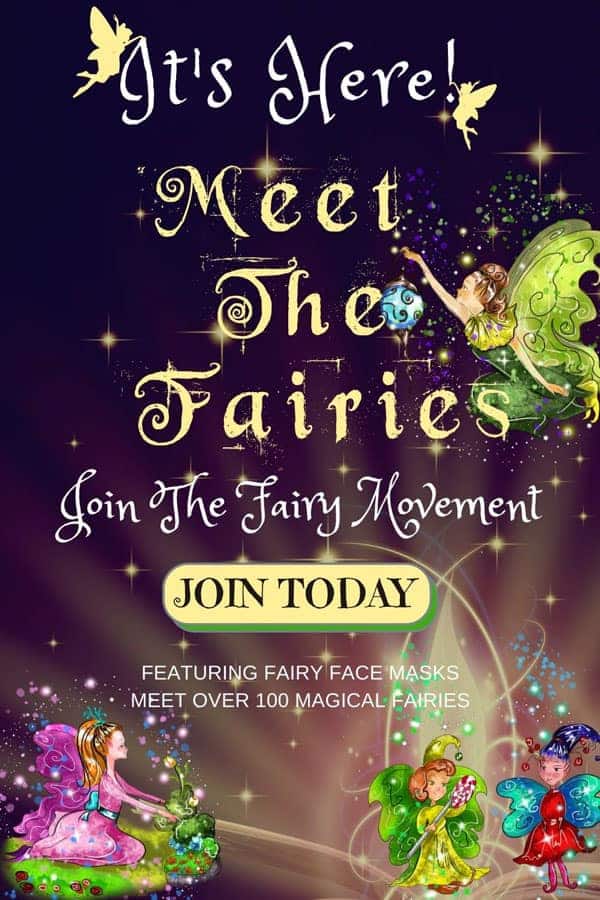 Sign up to get a copy of the Meet the Fairies catalog/book. It's an enchanted opportunity to get better acquainted with over a hundred incredible fairies.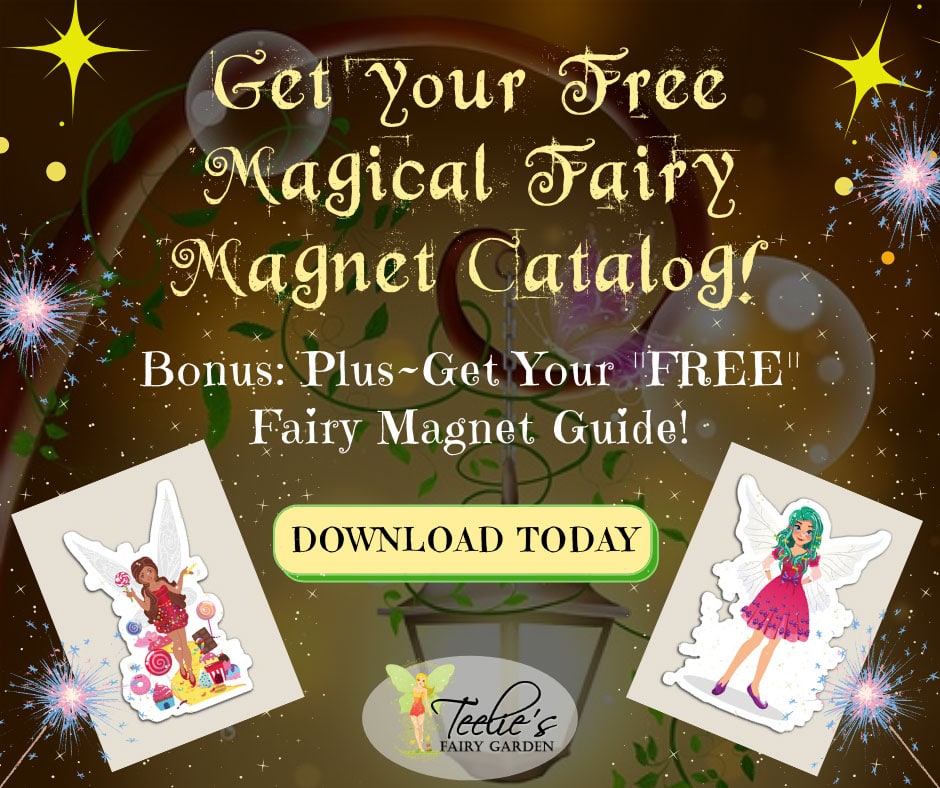 Several magical fairy catalogs and guides are available as a free download. Learn more about them here.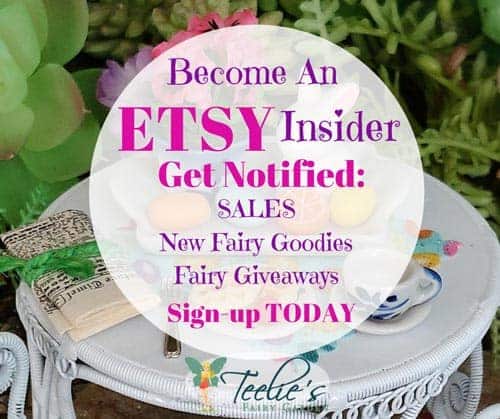 You can also sign up to be an Etsy insider and get notified by e-mail about fairy giveaways, goodies, and sales. Sign up here. 
Just a disclaimer – We have partnered with these companies because we use their products and/or proudly trust and endorse them – so we do receive a commission if you make a purchase or sign up for services. Often, we are able to negotiate special discounts and/or bonuses, which we will pass on to you via our links. We often get short notice on sale items available for 24-48 hours as we will pass these savings onto you.