Thank you for coming to visit us in Teelie's Fairy Garden. This week we're going to be looking at some magical fashions to wear to a fairy party. There is much fun to be had at a fairy party including friendship, tea or hot cocoa, sweets, and lots of fun. Let your imagination run wild as you plan your party.  These fashions we chose to share are inspired by our friend Gigi, the Chic Fairy. Her book How Gigi Becomes the Chic Magical Fairy, written by Teelie Turner will be released soon.
Here is a video about Gigi that you might enjoy.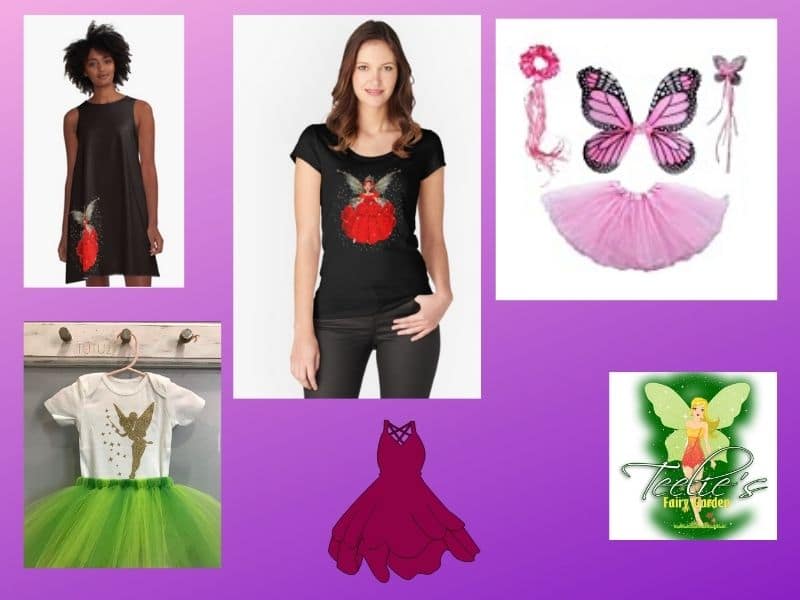 Magical Gigi Dress
Gigi has her own magical line of products. You can look stunning at a fairy party in her magical A-Line dress. A picture of the dress is above. It is comfortable and filled with magic. You can find yours on Redbubble.
Enchanted Gigi T-Shirt
Ever wanted to wear an evening gown without getting dressed up fancy? Gigi can make that happen. Her collection includes several different styles of shirts including this fitted scoop t-shirt. On the front of the shirt, Gigi looks stunning in a red gown. But you'll be super comfortable wearing a t-shirt. It is a win-win solution to your clothing needs for the next magical fairy party that you're invited to. Learn more on Redbubble.
Special Fairy Dress With Accessories
We also found an adorable fairy costume that is perfect for a little girl. It comes with a fairy tutu skirt, a pair of magical wings, a wand, and a headband. It is available in several magical colors. Find it on Amazon.
Magical Gold Fairy Dust Outfits
Our next pick is called the 'Princess Fairy' outfit. It is perfect for a young child. It comes with a magical onesie that has gold fairy dust on it and the image of a fairy using a magical wand. There is also a tutu. You can buy both the onesie and the tutu or just one of the pieces. Full details are available on Etsy.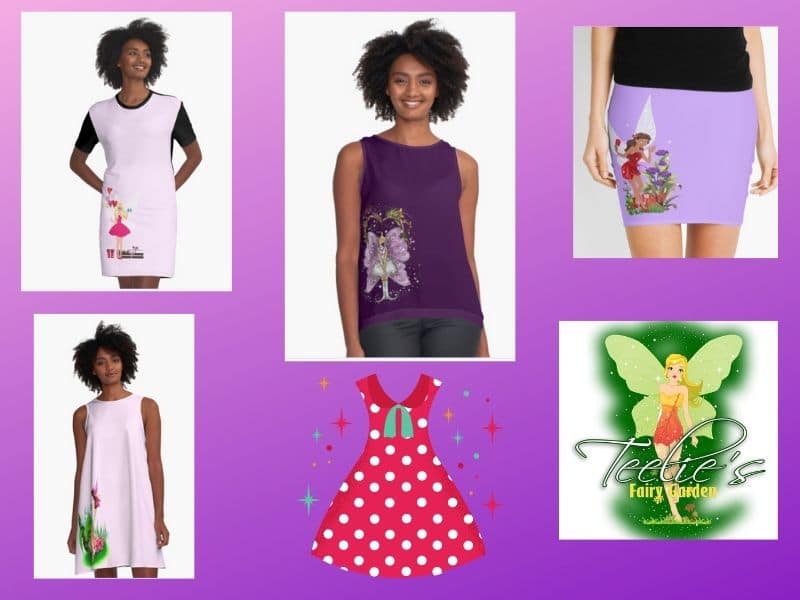 Stunning T-Shirt Dress
Gigi's friends also all have collections of merchandise. One of her friends is Bethany the Birthday Fairy. Bethany knows how to have an incredible time at a party since she attends so many. Pictured above is a graphic t-shirt dress featuring a picture of Bethany. Find all the fairies' t-shirt dresses on Redbubble.
Fun Sleeveless Tops
Another fun clothing choice for a fairy party is a sleeveless top with the image of a fairy on the front. Gigi wanted us to introduce you to Trixy the Trellis Fairy. Learn more about these magical, fun tops on Redbubble. This top would pair nicely with a pair of jeans, leggings, or a skirt.
Francie the Flower Patch Fairy Skirt
The fairies have also got their pictures on some magical mini skirts. Francie the Flower Patch Fairy volunteered to show you, her skirt. She is just one of over a hundred fairies in the Teelie Turner merchandise collection on Redbubble.
Esperanza's Magical Dresses
Esperanza the Hope and Faith Fairy's collection of merchandise also includes an A-Line dress. We love how comfortable these dresses look. Each fairy has their own job and personality, and we know that the perfect fairy for your wardrobe is waiting for you. Learn more on Redbubble.
Thank you for taking a walk through Teelie's Fairy Garden with us. We hope that you have an incredible time when you're invited to a fairy party or host one of your own. Another amazing idea for a fairy party is the Teelie Turner instant fairy gardens. Here is a video to show you more about them.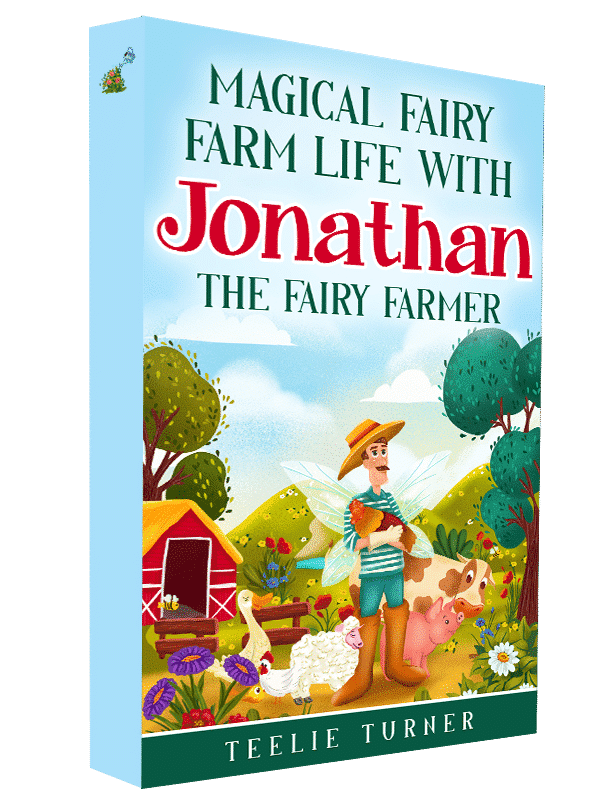 Discover Teelie Turner's complete collection of magical books here.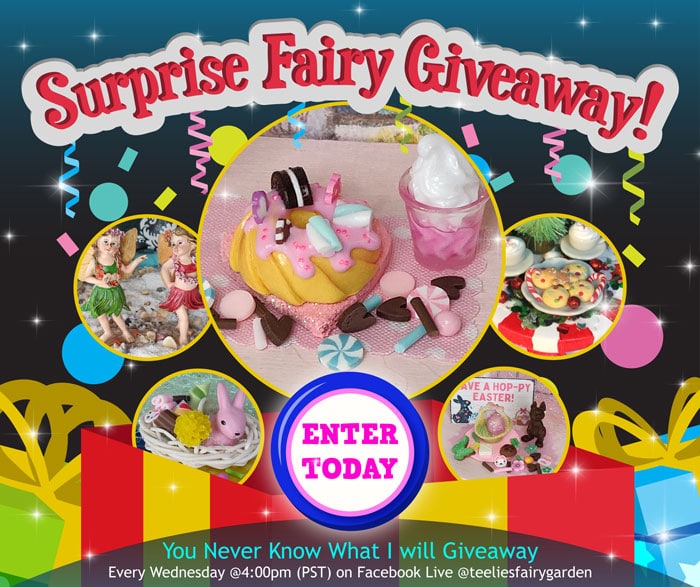 Every Wednesday, Teelie Turner will be giving away something special in a magical surprise giveaway. You'll never know what it might be and that is part of the magic that goes along with this. Sign up now for your chance to win. (USA residents only)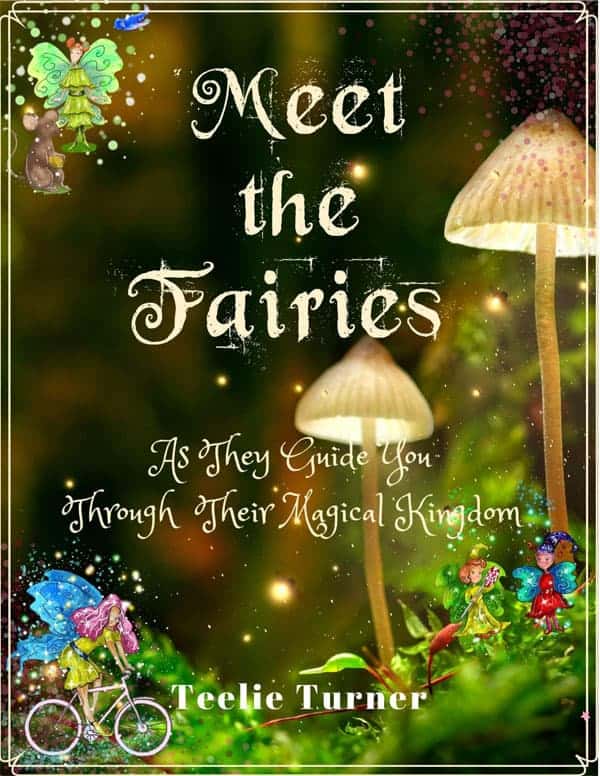 Sign up to get a copy of the Meet the Fairies catalog/book. It's an enchanted opportunity to get better acquainted with over a hundred incredible fairies.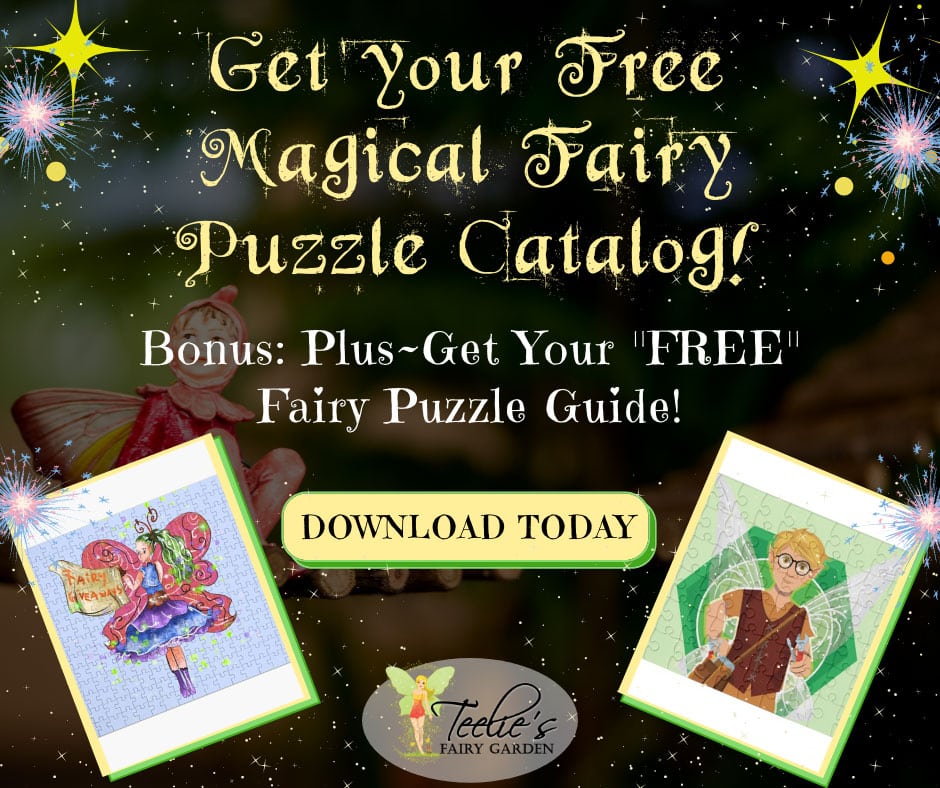 Several magical fairy catalogs and guides are available as a free download. Learn more about them here.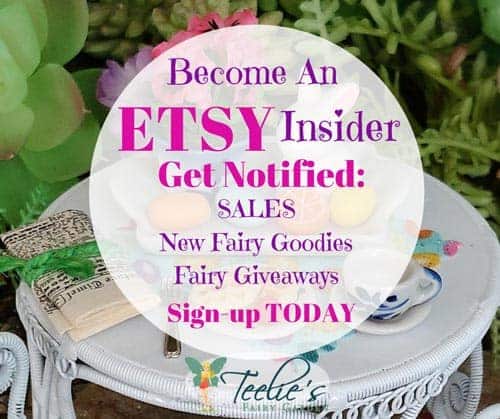 You can also sign up to be an Etsy insider and get notified by e-mail about fairy giveaways, goodies, and sales. Sign up here. 
Just a disclaimer – We have partnered with these companies because we use their products and/or proudly trust and endorse them – so we do receive a commission if you make a purchase or sign up for services. Often, we are able to negotiate special discounts and/or bonuses, which we will pass on to you via our links. We often get short notice on sale items available for 24-48 hours as we will pass these savings onto you.