Welcome back to Teelie's Fairy Garden. This week we're going to look at eight shabby chic miniatures which could make great choices for your magical fairy garden. Shabby chic furnishings are often described as being old and mismatched. We love the pieces that we're going to show you. You don't need to use them all in one fairy garden. You could select your favorites and pair them with other accessories to give your fairy garden your own unique sense of style. They would also look adorable in your dollhouse.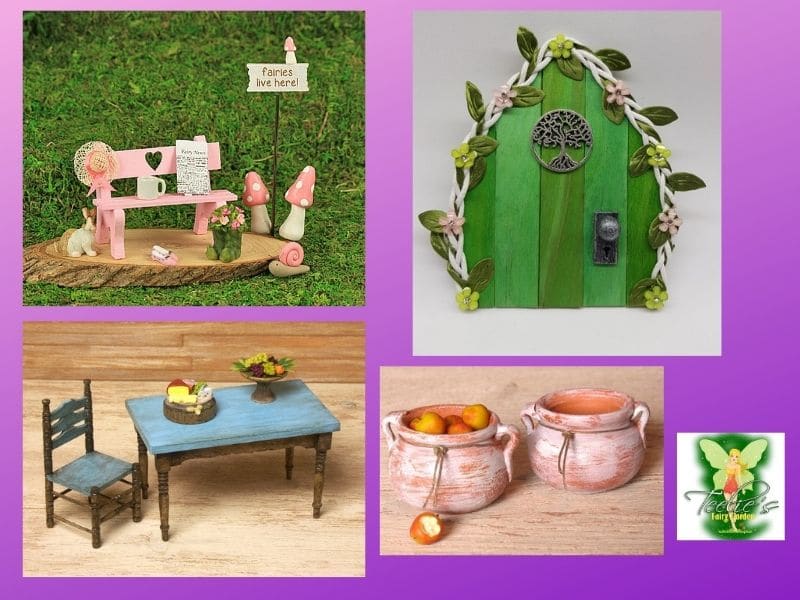 Carnation Pink Fairy Garden Kit
We came across a ten-piece kit that is a perfect starter pack for a fairy garden. It would also make a great gift. Most of the accessories in this kit are a beautiful carnation pink color. Included in the magical items which you'll receive are a garden bench, boots planter, rabbit friend, a cute sunhat, and a pair of fairy shoes. Full details are available on Etsy.
Enchanted Rustic Fairy Doors
We came across some rusty shabby chic wooden fairy doors. They have vined flowers and fairy charms on them. Each door also has a magical arch. These doors are available in a number of colors including green (pictured above), pink, purple, yellow, orange, and blue. Learn more on Etsy.
Shabby Chic Wooden Table
Next, we want to show you a magical shabby chic table. This table has been made of wood. The tabletop has been painted blue. It has ornate details. Find out more on Etsy.
Magical Kitchen Crocks
We found some miniature magical kitchen crocks which the fairies can use to store some food in, or for decoration. They'd look beautiful with some flowers in them. They're available on Etsy.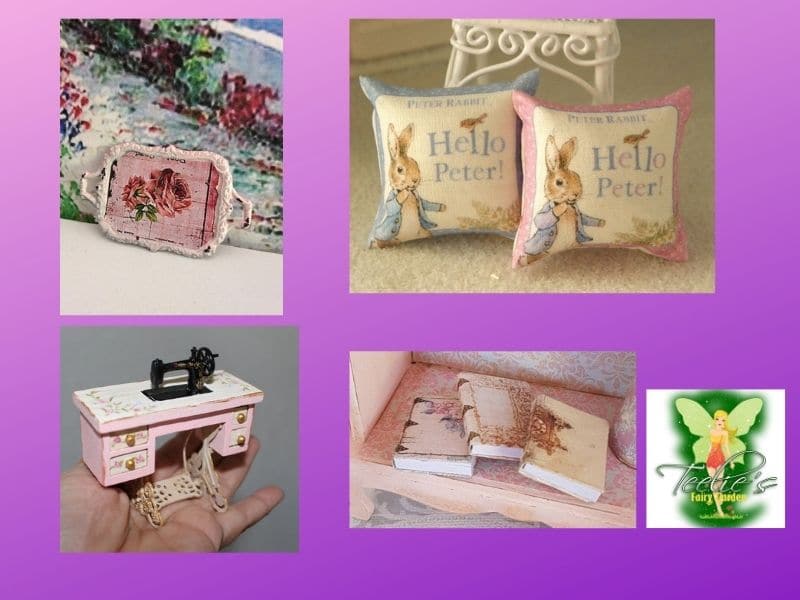 Fantastic Vintage Metal Tray
We also love this metal tray that has a lovely pink flower on it. The colors blend together beautifully, and the fairies would love to serve some fruit tea, hot cocoa, and sweet treats on it. Learn more on Etsy.
Peter Rabbit Pillows
Do you know Beatrix Potter's story about Peter Rabbit? You can find some fairy garden or dollhouse size pillows on Etsy featuring Peter Rabbit. They come with pink and blue backgrounds.
Miniature Treadle Sewing Machine
We found a miniature treadle sewing machine that had roses hand-painted on it. We know that our Fairy Seamstress Courtney and Chic Fairy Gigi will absolutely love using it for their magical sewing projects. Find it on Etsy.
Shabby Chic Books
We also discovered some miniature books that had a shabby chic look to them. They would look great in your fairy friends' libraries. Full details are available on Etsy.
Thank you for visiting Teelie's Fairy Garden. We're so pleased that you could join us for this week's blog feature and hope that you've enjoyed our choices for shabby chic décor.
We create new videos each week for your enjoyment and want to share this one about summer cottages with you.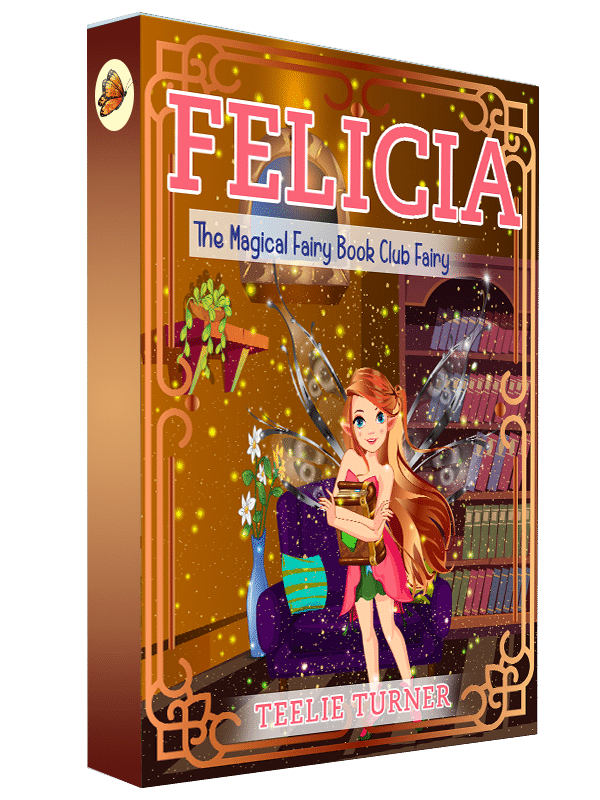 Sign up for a chance to win a copy of Felicia the Magical Fairy Book Club here.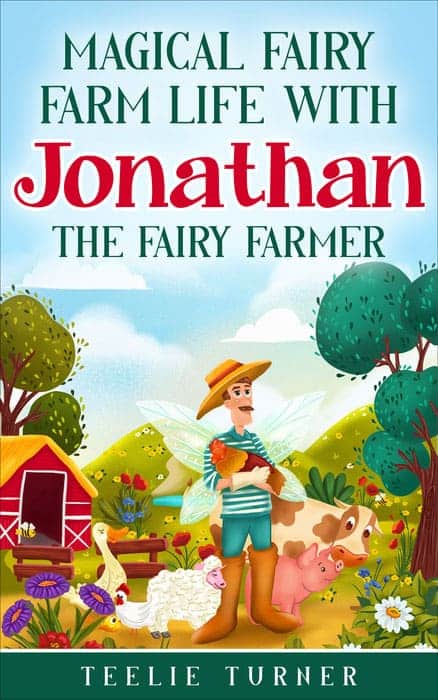 Sign up for a chance to win a copy of Magical Fairy Farm Life with Jonathan the Fairy Farmer here.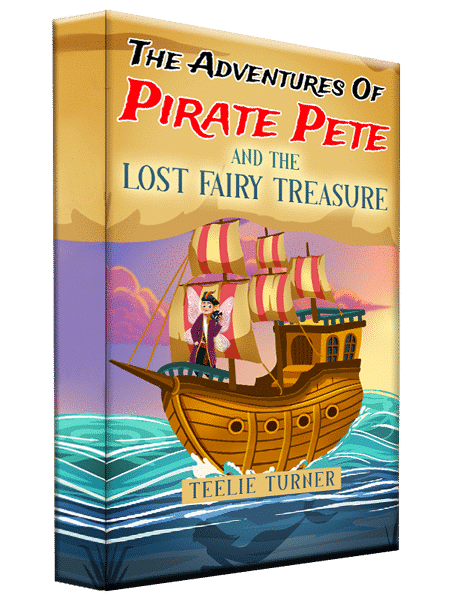 Discover Teelie Turner's complete collection of magical books here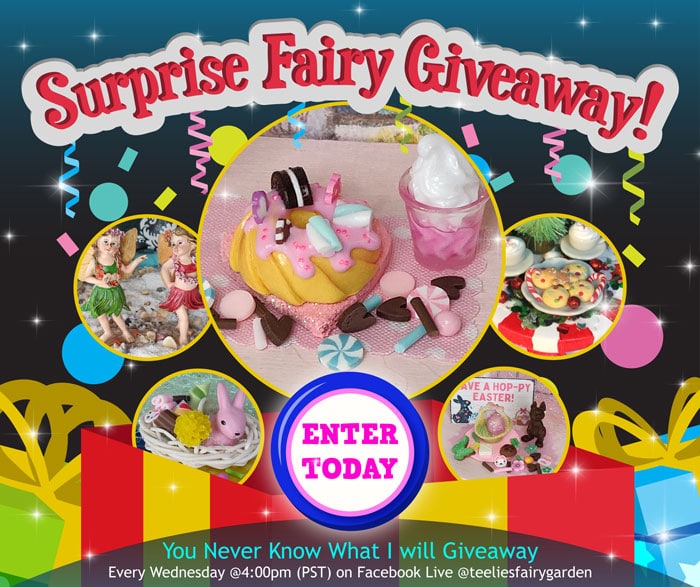 Every Wednesday, Teelie Turner will be giving away something special in a magical surprise giveaway. You'll never know what it might be and that is part of the magic that goes along with this. Sign up now for your chance to win. (USA residents only).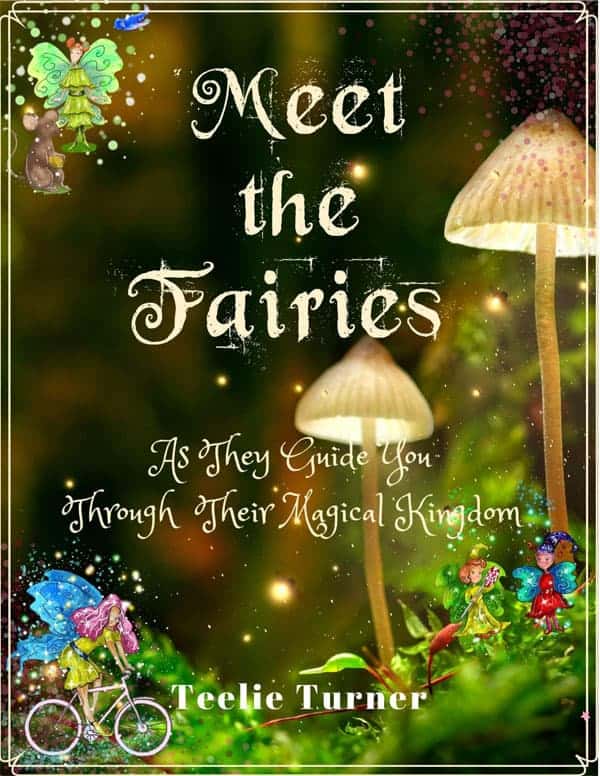 Sign up to get a copy of the Meet the Fairies catalog/book. It's an enchanted opportunity to get better acquainted with over a hundred incredible fairies.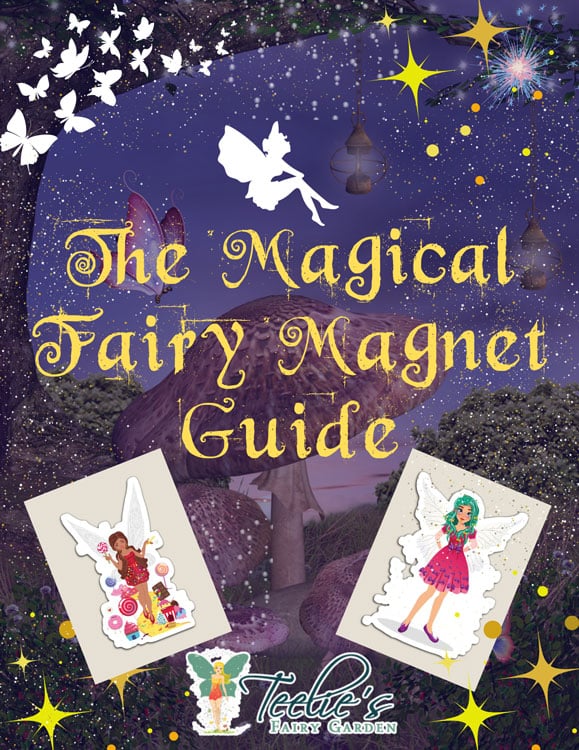 Several magical fairy catalogs and guides are available as a free download. Learn more about them here.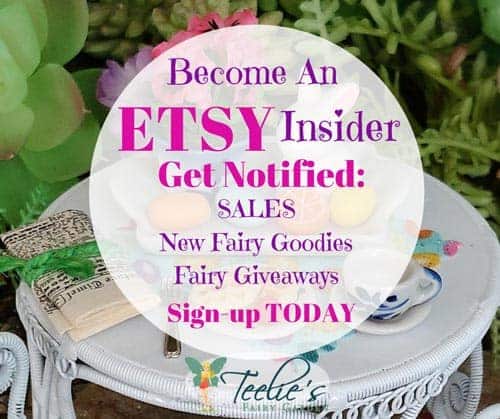 You can also sign up to be an Etsy insider and get notified by e-mail about fairy giveaways, goodies, and sales. Sign up here. 
Just a disclaimer – We have partnered with these companies because we use their products and/or proudly trust and endorse them – so we do receive a commission if you make a purchase or sign up for services. Often, we are able to negotiate special discounts and/or bonuses, which we will pass on to you via our links. We often get short notice on sale items available for 24-48 hours as we will pass these savings onto you.