Welcome back to Teelie's Fairy Garden. Fairy Gardening can be such a magical experience and just as children love to let their imaginations take them on incredible adventures with paper dolls, Teelie Turner's Magical Instant Fairy Gardens have the power to bring hours of fun to children, and to children at heart.
Last Christmas, we introduced you to the magical Teelie Turner story titled 'The Fairy Merry Christmas.' The text from the book jacket reads: It's time for a magical fairy adventure at The North Pole where a fairy named Fairy Merry shows us how fairies help Santa Claus. They have a special kind of fairy dust called shimmer. Fairy Merry will also tell us about how she helped a fairy named Dougie who hated Christmas. He had been assigned to work at the North Pole…which enjoyed Christmas all year long.
We were inspired by Fairy Merry's story to create an interactive and educational experience for your enjoyment alone, or with family and friends. The Fairy Merry Instant Fairy Garden features the characters of Fairy Merry, the Sugarplum Fairy, and Dougie.
There are many advantages to having a Magical Instant Fairy Garden including you can have them immediately after downloading them. They are also affordable and easy to store. These Instant Gardens can be enjoyed on their own or by adding miniature accessories like trees, plants, ornaments, food and beverages, fairy furniture, and additional fairies. Many of these items can also be used for multiple fairy gardens helping to keep the cost of creativity reasonable.
These amazing Magical Instant Fairy Gardens are also a DIY craft and interactive and educational playtime. Children can enjoy these on their own (they may need a bit of help to cut out the instant fairy garden's elements first), or with family and friends. Fairy Merry would like to invite you to join her on this magical adventure where you can enjoy a little bit of Christmas whenever your heart desires with her amazing creation.
Enjoy this short video about Fairy Merry.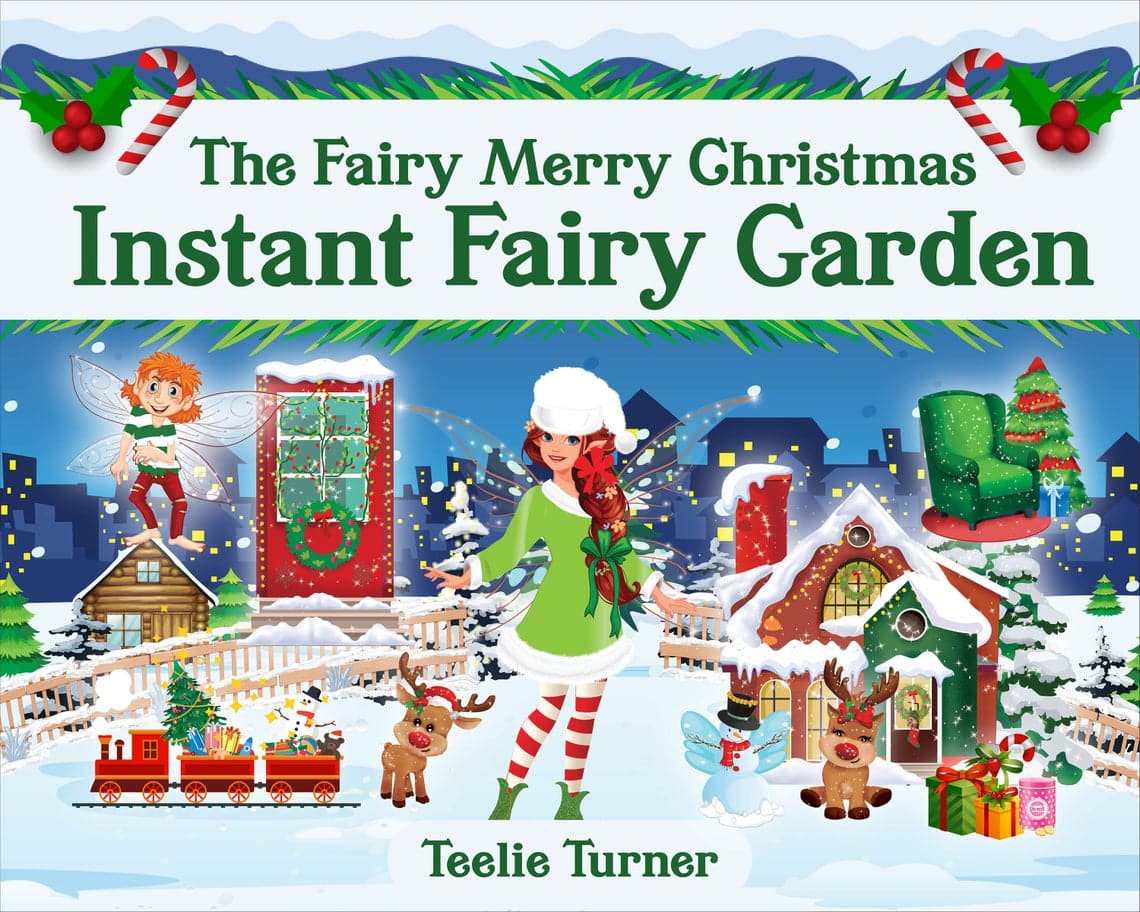 Fairy Merry Christmas, Digital Download, Instant Fairy Garden, Magical Fairy Garden, DIY, Crafts, Birthday Party, Fun Crafts
Fairy Merry's Magical Instant Fairy Garden
Find Teelie's magical Instant Fairy Garden featuring Fairy Merry and her friends on Etsy. This instant download includes over 147 images for your magical fairy enjoyment. A few of the magical items for this enchanted instant garden are Christmas bunnies, candy canes, a Christmas fairy door, a magic train, the Snow Queen, mistletoe, Fairy Merry, and the Sugar Plum Fairy. We can't wait for you to begin experiencing this magical interactive kit.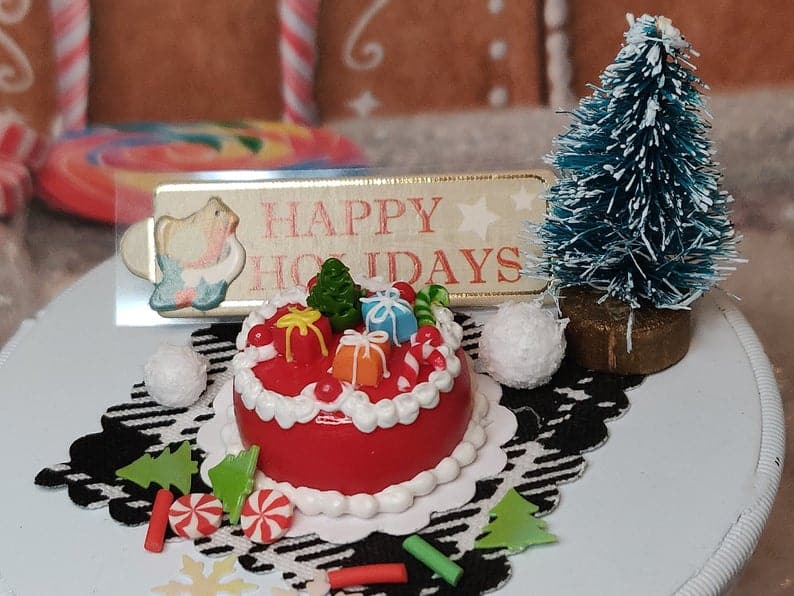 Christmas Present Cake, Christmas Tree, Happy Holidays Sign, Buffalo Plaid Runner, Christmas Candy, Snowballs, Red Cake, Fairy Food
Delightful Christmas Cake
You might want to serve your fairy friends a delicious Christmas treat. We have this incredible Christmas present cake that we know they'll love. It also comes with some other magical accessories like a happy holidays sign, a buffalo plaid runner, snowballs, and Christmas candy. Full details are available on Etsy.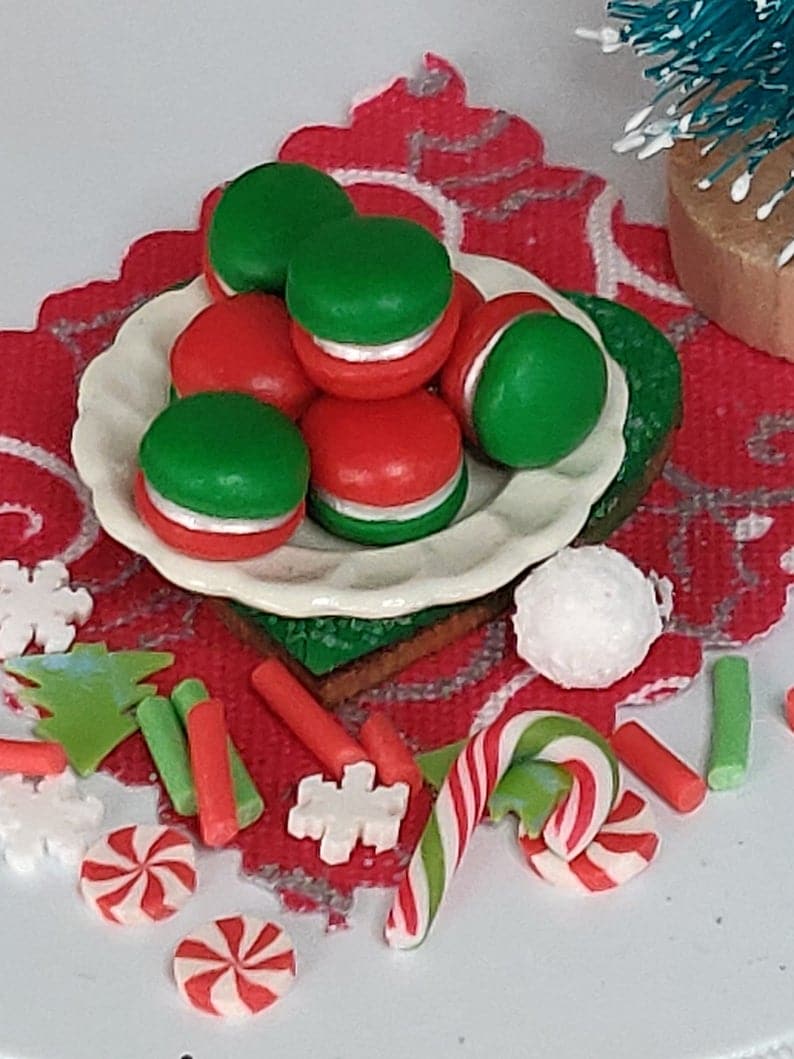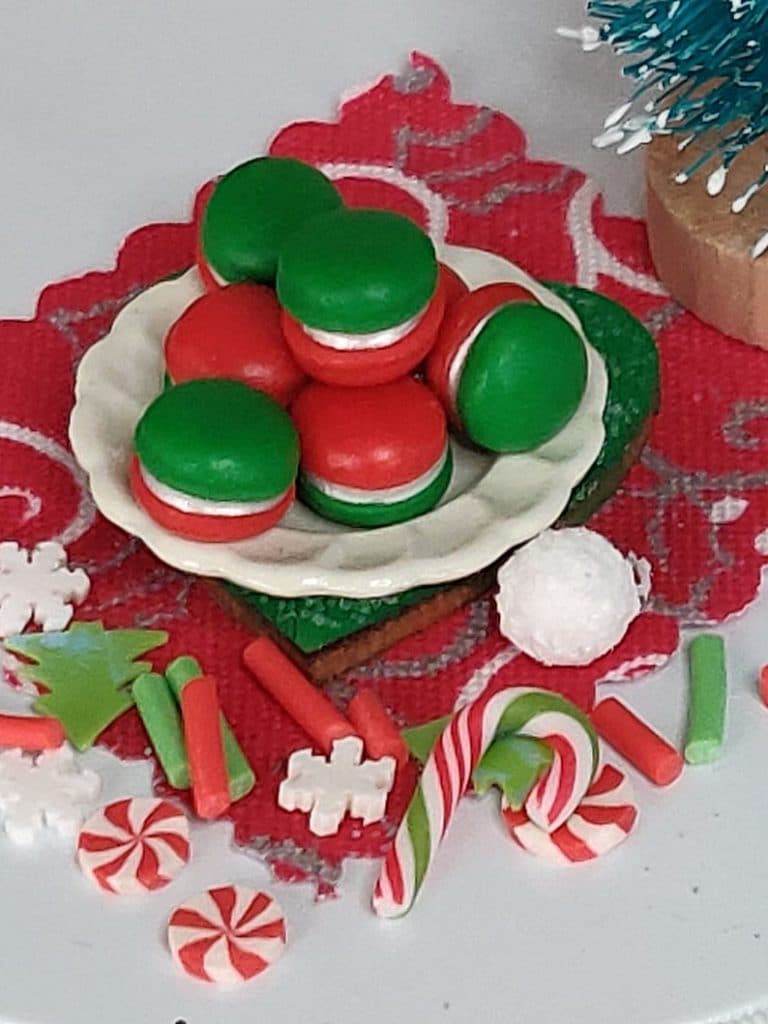 Red And Green Macaroons, 3 Pieces of Christmas Candy, Miniature, Dollhouse, Fairy Garden, Fairy Sweets, Fairy Treats, Christmas Cookies
A Snack for Santa
We know that Santa loves to eat cookies, especially on Christmas Eve. Find some delightful red and green macaroons for him and your fairy friends on Etsy. These will go nicely with a glass of milk.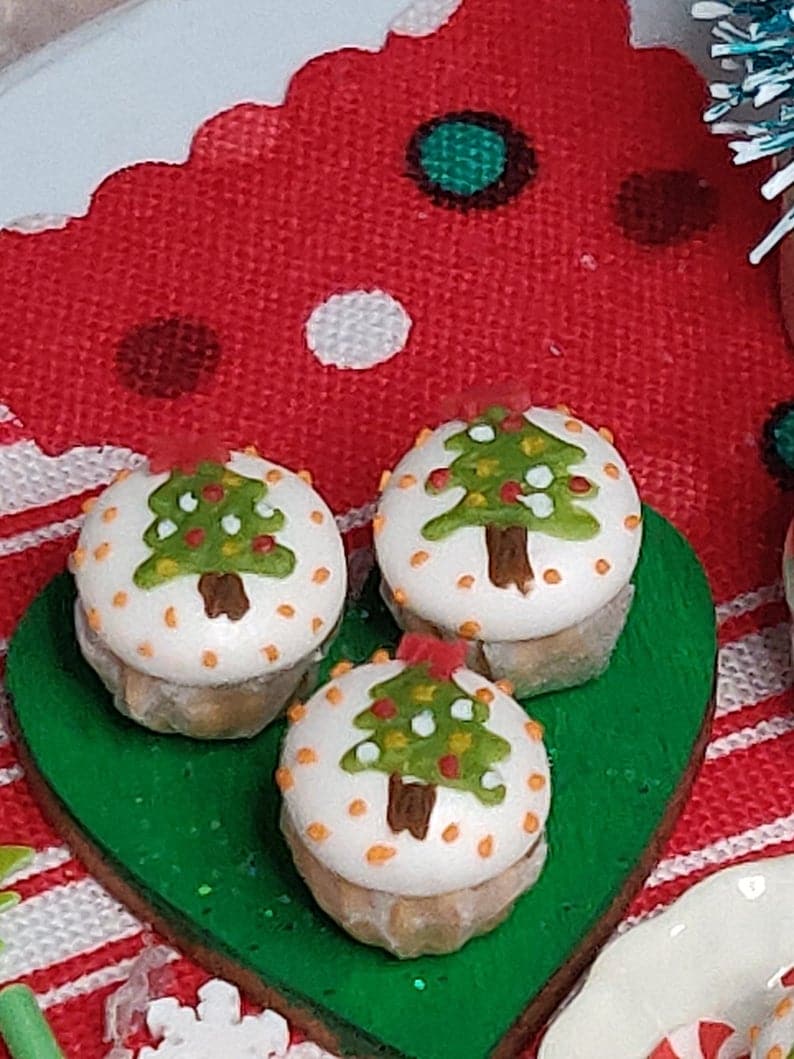 Oh Christmas Tree Cupcakes, Miniature, Dollhouse, Fairy Garden, Green Tree, Fairy Food, Fairy Cupcake, Miniature Cupcake, Red, Green
Magical Cupcakes
Magical cupcakes are sure to please Santa and any fairy friends who visit Fairy Merry's magical fairy garden. There are so many wonderful ways that you can decorate sweets. The cupcakes which we're sharing with you have Christmas trees on them. Learn more on Etsy.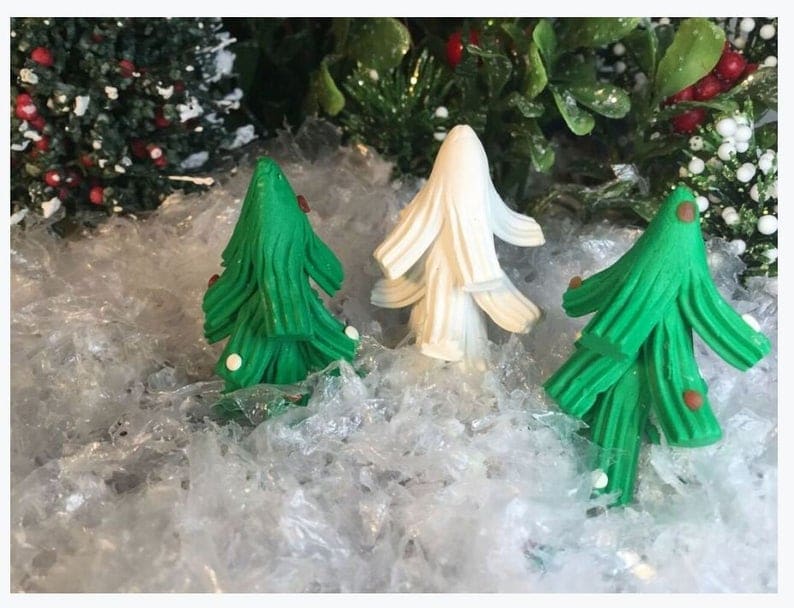 Fairy Garden Christmas Tree, Set of 3 Green and White Christmas Trees, Fairies, Miniature, Dollhouse, Green, White, Christmas Fairy Garden
Enchanted Christmas Trees
You'll want there to be lots of Christmas trees in your Fairy Merry Fairy Garden because fairies and elves love holiday decorations. We found some enchanted green and white Christmas trees. If you could choose a Christmas tree in any color which one, would you choose? Find these trees on Etsy.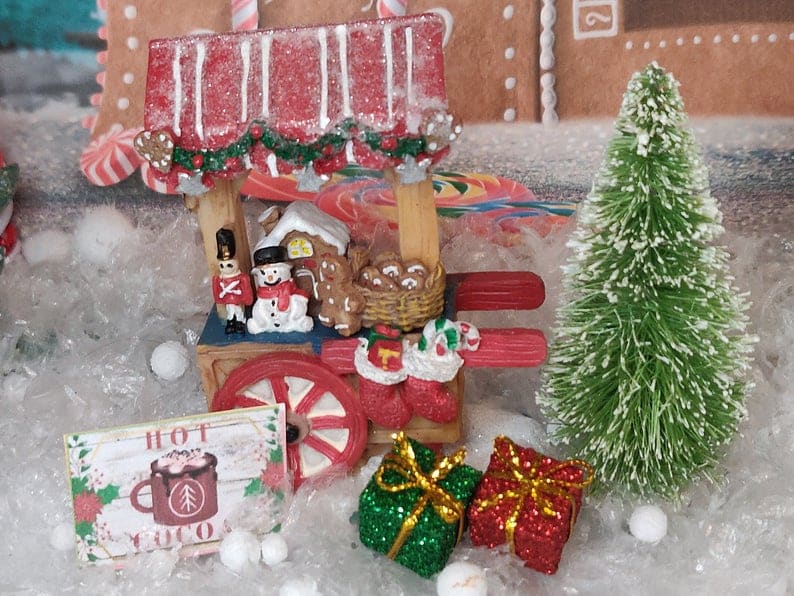 Adorable Christmas Cart, Miniature, Dollhouse, Fairy Garden, Christmas Tree, Gingerbread, Toy Soldier, Hot Cocoa Sign, Presents, Snow
Adorable Christmas Miniature
We found some adorable Christmas miniatures which come in a scene. You have a Christmas cart, Christmas tree, hot cocoa signs, presents, a gingerbread person, and many other magical fairy garden accessories which you can have fun with. Full details are available on Etsy.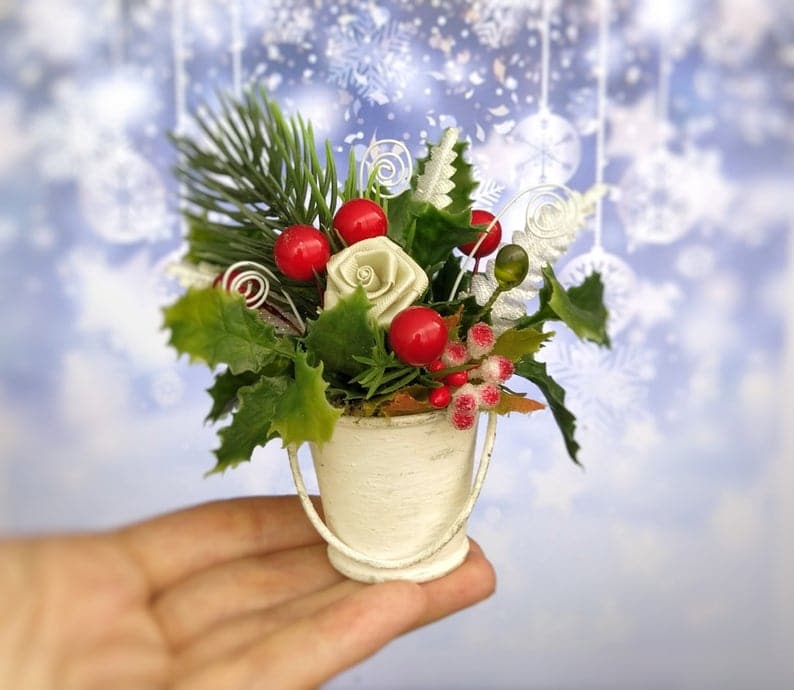 Christmas bouquet small Fairy garden items
Miniature Bouquet of Flowers
We came across a bouquet of miniature flowers which look perfect for Christmas. There are lots of reds, whites, and greens in this stunning arrangement. Learn more on Etsy.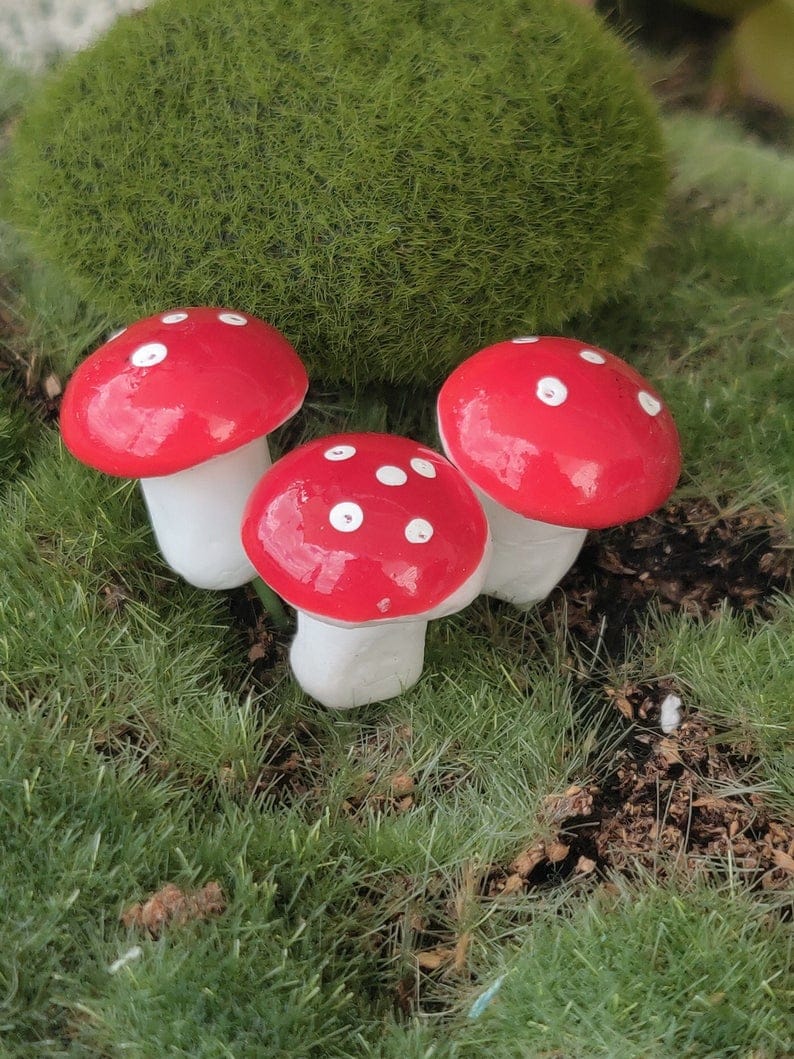 3 Red and White Mushrooms, Fairy Garden Mushrooms, Cute Mini Mushrooms, Dollhouse, Miniature Red with White Polka Dot Mushrooms
Cute Christmas Mushroom Toadstools
Mushroom toadstools might seem like an unusual choice for Christmas but they are red with white polka dots so they would fit a Christmas color scheme and add some extra cuteness to your magical design. They are available on Etsy.
Thank you for visiting Teelie's Fairy Garden. We're so glad that we were able to tell you about Fairy Merry's Magical Instant Fairy Garden. We hope that you enjoy experiencing the magic of fairy gardening. Let us know how your fairy gardening adventure is going by commenting below or on social media.
Here is a video that you might enjoy about Christmas fairy doors.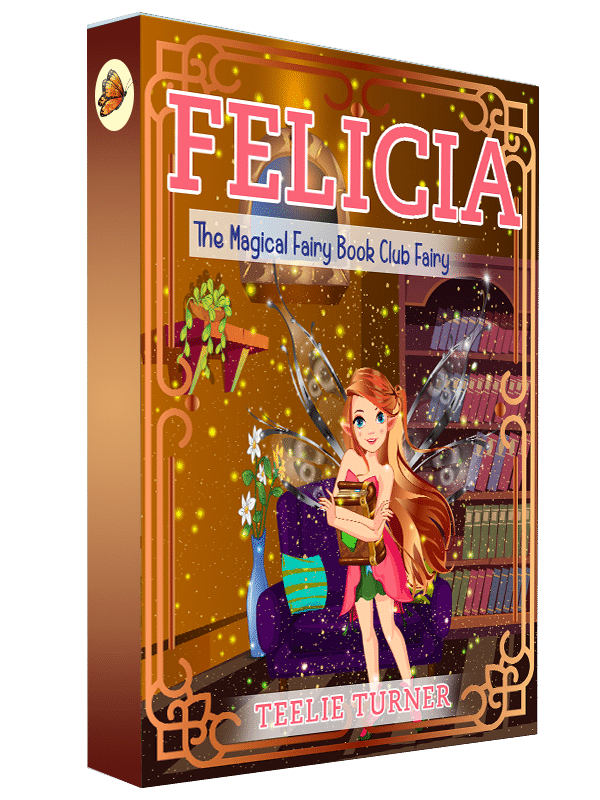 Sign up for a chance to win a copy of Felicia the Magical Fairy Book Club here. 
We also have several other magical fairy giveaways happening. Learn more here. 
Discover Teelie Turner's complete collection of magical books here.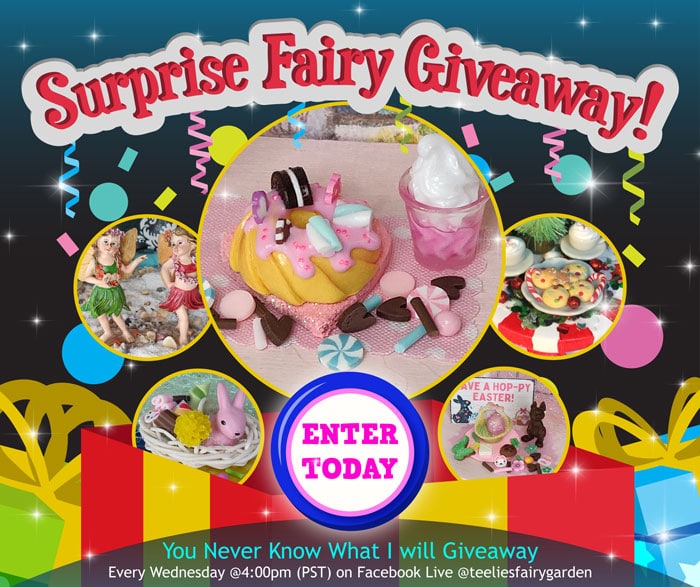 Every Wednesday, Teelie Turner will be giving away something special in a magical surprise giveaway. You'll never know what it might be and that is part of the magic that goes along with this. Sign up now for your chance to win. (USA residents only)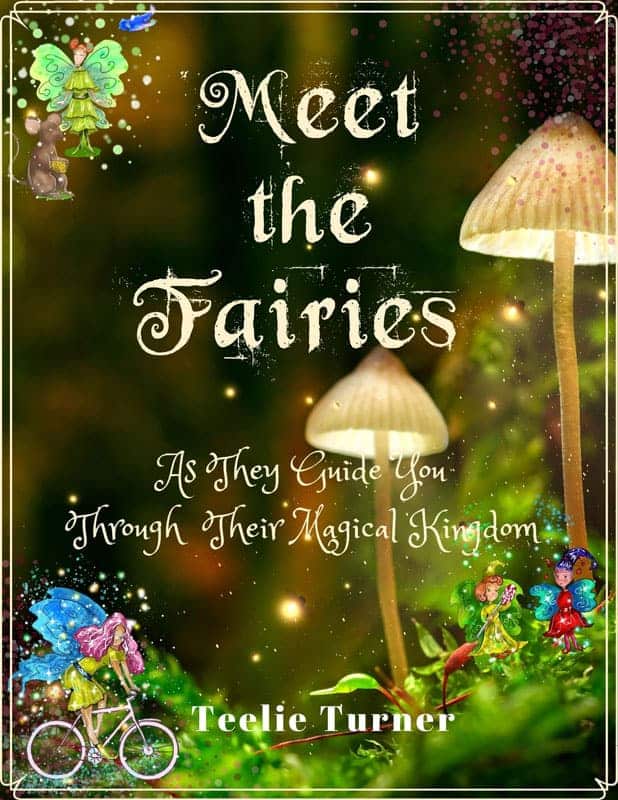 Sign up to get a copy of the Meet the Fairies catalog/book. It's an enchanted opportunity to get better acquainted with over a hundred incredible fairies.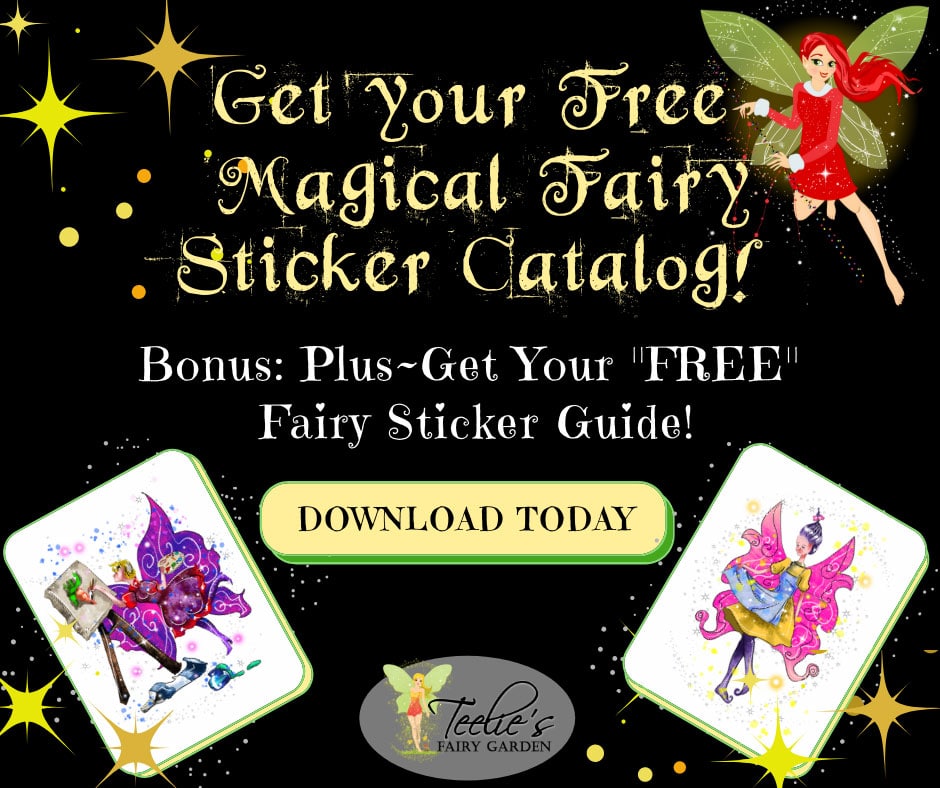 Several magical fairy catalogs and guides are available as a free download. Learn more about them here.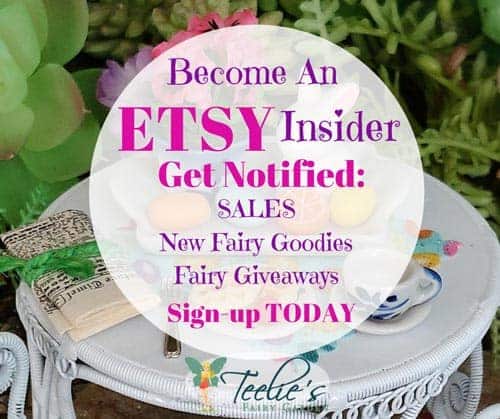 You can also sign up to be an Etsy insider and get notified by e-mail about fairy giveaways, goodies, and sales. Sign up here. 
Just a disclaimer – We have partnered with these companies because we use their products and/or proudly trust and endorse them – so we do receive a commission if you make a purchase or sign up for services. Often, we are able to negotiate special discounts and/or bonuses, which we will pass on to you via our links. We often get short notice on sale items available for 24-48 hours as we will pass these savings onto you.