Welcome back to Teelie's Fairy Garden. This week we're going to be looking at some magical miniatures which are perfect for your Christmas in July-themed fairy garden.
Here is our video from Christmas in July 2020.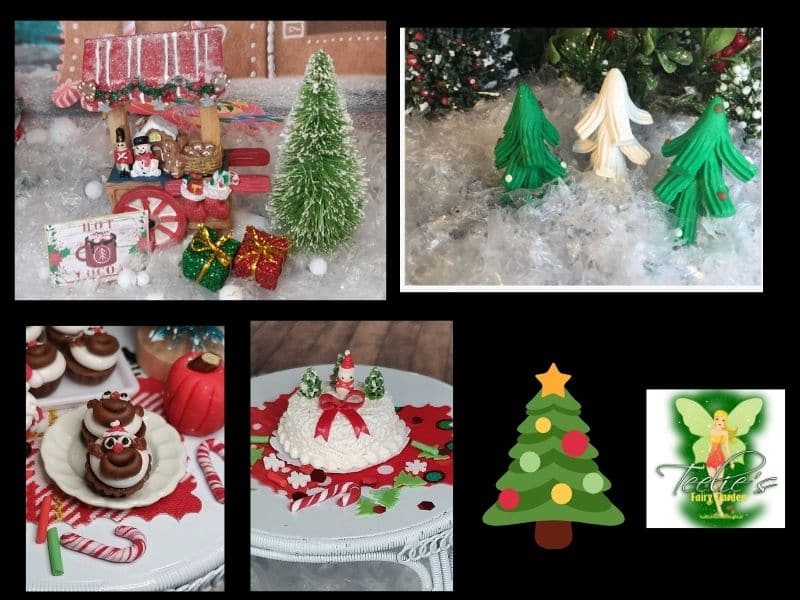 Magical Christmas Scene
The first magical Christmas scene that we found includes an adorable cart, a Christmas tree, gingerbread, a toy soldier, a hot cocoa sign, presents, and snow. The fairies are so excited. We'd love to hear what your favorite thing about Christmas is. Find all the magical elements in our Christmas scene on Etsy.
Enchanted Christmas Trees
There are so many different kinds of Christmas trees and the fairies love flying around the world and seeing which one everyone chooses. On Etsy, we have several different options for you including the set of green and white trees pictured above.
Stunning Reindeer Cupcakes
Don't you love all the magical treats that we can enjoy at Christmas time? When we celebrate Christmas in July, it gives us another opportunity to enjoy some festive treats. These adorable reindeer cupcakes with Santa hats are simply adorable. They're available on Etsy.
Decadent Snowman Cake
We found this adorable snowman cake on Etsy. It looks decadent and has a cute snowman and red bow on it. The fairies are looking forward to sampling this holiday treat with their friends.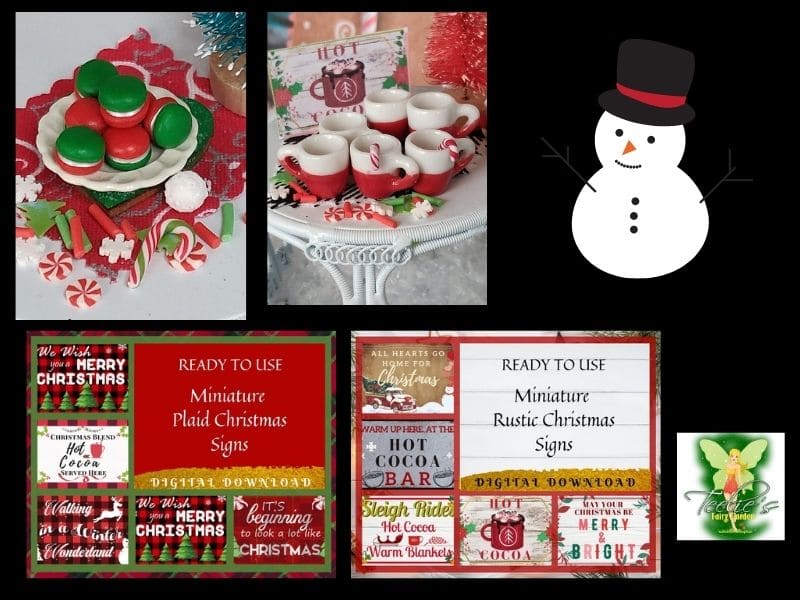 Holiday Macaroons
Bonita the Bakery Fairy is absolutely thrilled with the way that these red and green macaroons turned out. They are absolutely gorgeous fairy treats. Learn more about them on Etsy.
Miniature Fairy Mugs
The wee folk love a delicious cup of hot cocoa. These adorable red and white Christmas mugs are perfect for them to enjoy a sweet beverage. When their cocoa is topped with whipped cream and a candy cane stir stick is added, it is even more delightful. Find the mugs on Etsy.
Adorable Plaid Signs
We also love adorable fairy signs and we have created some for your enjoyment which you can instantly download from Etsy. All of them have a fun plaid background and Christmas sayings. When you download them, we recommend using cardstock and then plasticizing them or covering them in clear tape in order to keep them looking great for a long time.
Rustic Holiday Signs
We also have some rustic Christmas signs which are available for you to instantly download from Etsy. They feature fun holiday activities like sleigh rides and enjoying hot cocoa. We also recommend that these be printed on thicker paper and then plasticized or taped to protect them.
Thank you for joining us here at Teelie's Fairy Garden to discover some of our Christmas in July fairy garden suggestions. If you have any questions about fairy gardening or Christmas in July, please let us know.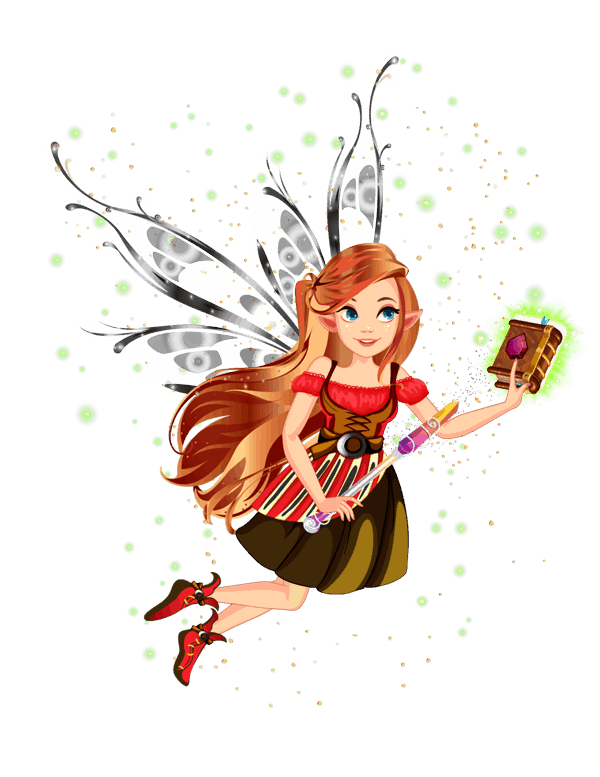 Sign up for a chance to win a copy of Felicia the Magical Fairy Book Club here. 
Discover Teelie Turner's complete collection of magical books here.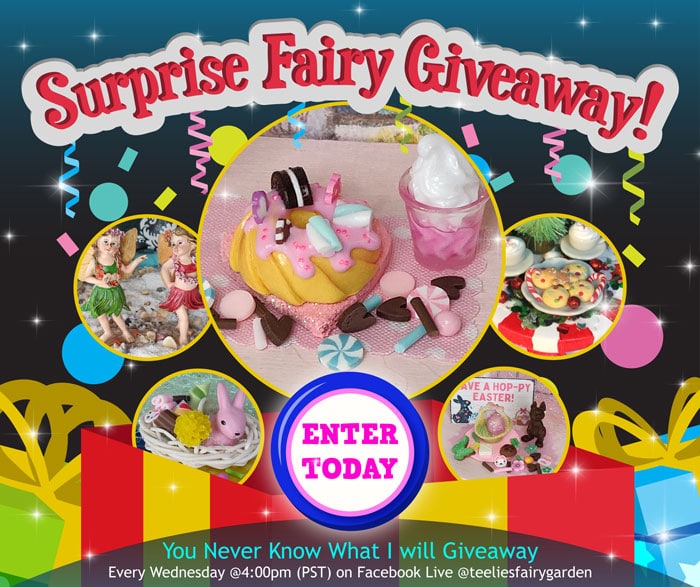 Every Wednesday, Teelie Turner will be giving away something special in a magical surprise giveaway. You'll never know what it might be and that is part of the magic that goes along with this. Sign up now for your chance to win. (USA residents only)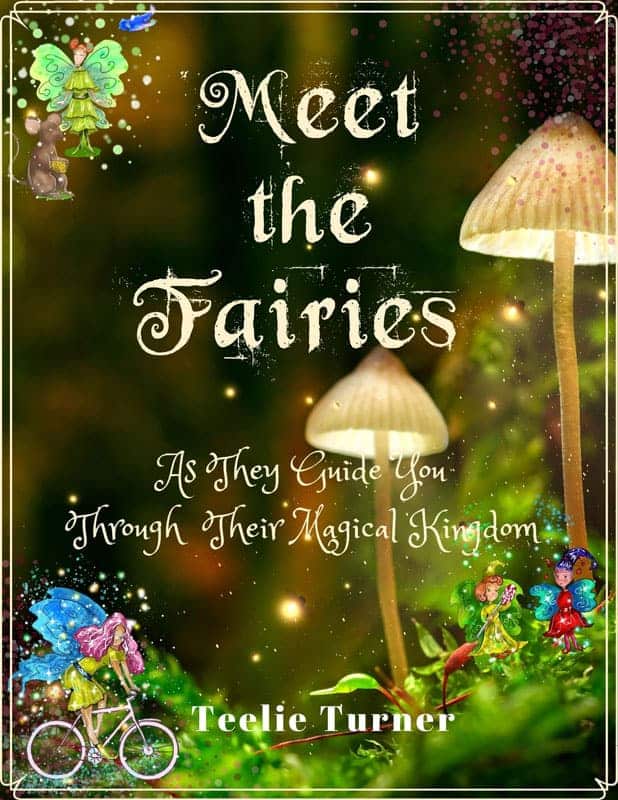 Sign up to get a copy of the Meet the Fairies catalog/book. It's an enchanted opportunity to get better acquainted with over a hundred incredible fairies.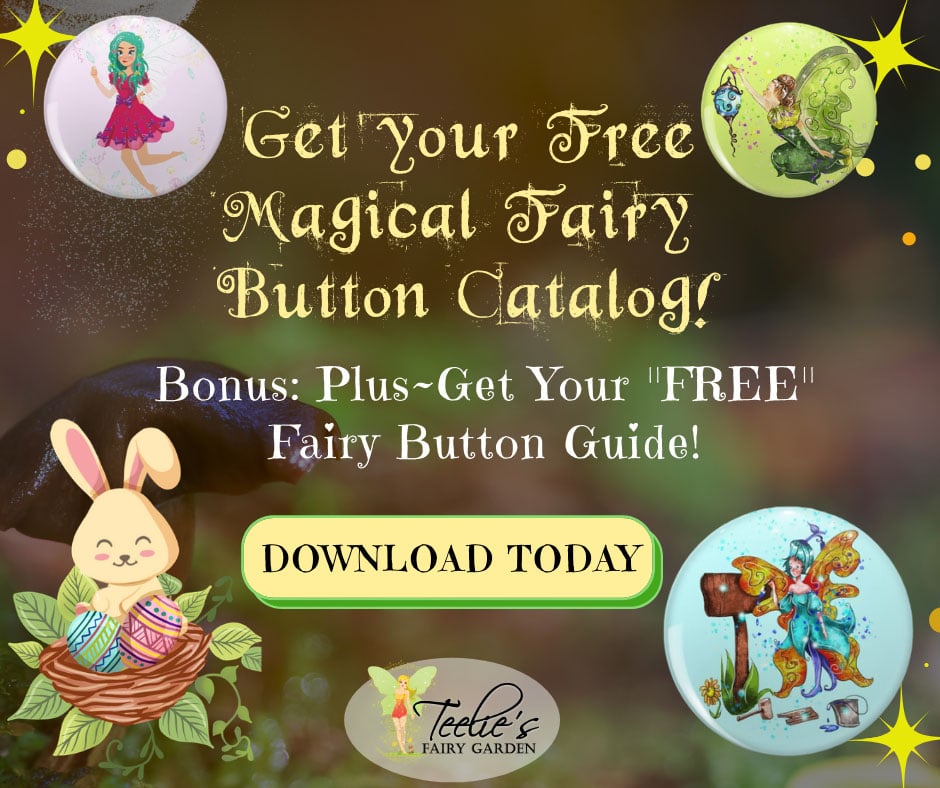 Several magical fairy catalogs and guides are available as a free download. Learn more about them here.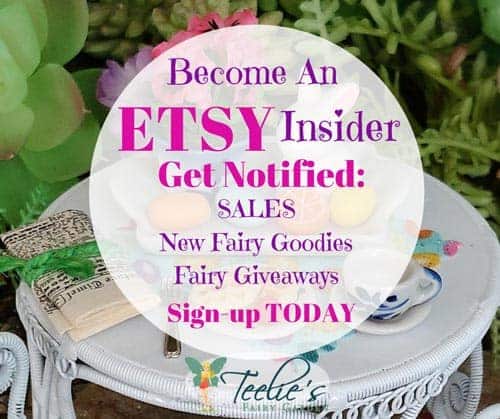 You can also sign up to be an Etsy insider and get notified by e-mail about fairy giveaways, goodies, and sales. Sign up here. 
Just a disclaimer – We have partnered with these companies because we use their products and/or proudly trust and endorse them – so we do receive a commission if you make a purchase or sign up for services. Often, we are able to negotiate special discounts and/or bonuses, which we will pass on to you via our links. We often get short notice on sale items available for 24-48 hours as we will pass these savings onto you.