Hello everyone, I'm Eliza the Easter Fairy and today I'll be presenting my collection of merchandise to you. The fairies want you to know that they are thinking of you. We want you to stay home with us and enjoy learning about all things fairy. Take a tour through Teelie's Fairy Garden and explore information on creating fairy gardens, Easter with the fairies and a variety of other fun and magical adventures. You can find the book which Teelie Turner wrote about me here.
The fairies also have great news for you. They have some great prizes that you have a chance to win. There are books , keychains and an adorable pink bunny wearing one of t-shirts from my collection of merchandise.  These prizes will be drawn in time for Easter. You can also sign up for our e-book giveaway when you give an Amazon review. It is happening the 27th and 28th of March.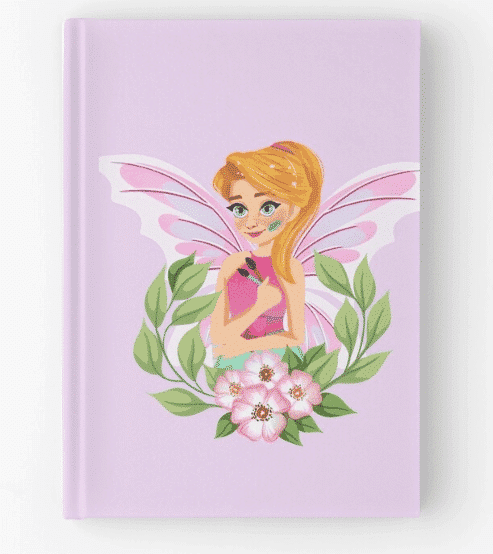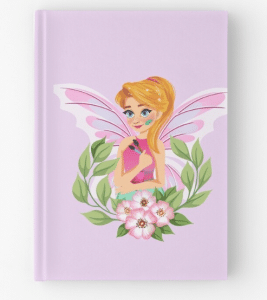 Write With Eliza
While you're home, you can write about your hopes, your dreams, a fairy story, a wish list, a bucket list or anything that you'd like. And, instead of using plain paper for your writing, how about writing in a hard cover journal from my collection. There are a few different models available. The one pictured above is of me encircled in a green wreath. You can find my journals on Redbubble.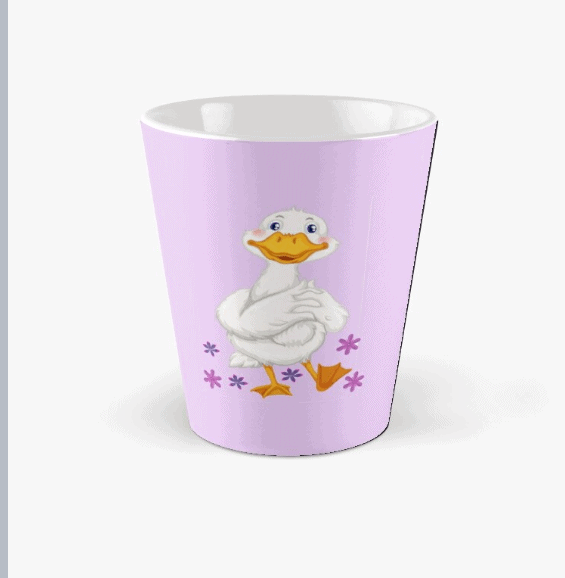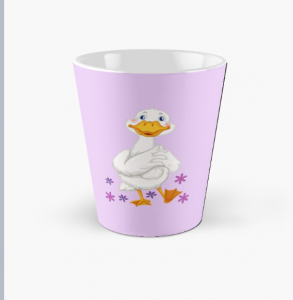 Enjoy a Beverage With Henry the Duck
Getting to enjoy a hot cup of tea, coffee or hot cocoa can be a relaxing activity. And, what better way to enjoy it than in a cute mug? I have a pet duck by the name of Henry and his picture is on a lot of my merchandise, including the mug that I want to show you. The mug is mauve, and I love it because it is part of the Easter pastels color pallet. Find the mug on Redbubble.

Dress Up for Easter
My collection of merchandise includes a lot of adorable clothing, like this one-piece for babies. Bunnies are a big part of my entourage as they help me to paint the eggs. I have this available in multiple designs. The one I am showing you is of a bunny with flowers and Easter eggs. It can be found on Redbubble.

Decorate With Eliza
Now is a great time to decorate for Easter and spring. Consider getting an Eliza throw pillow to bring joy and comfort to your home. I decided to show you the one of me encircled in a floral wreath. You'll notice the permanent paint stain on my cheek. No matter what I do, it just won't come off. Visit Redbubble to see my collection of throw pillows and other merchandise.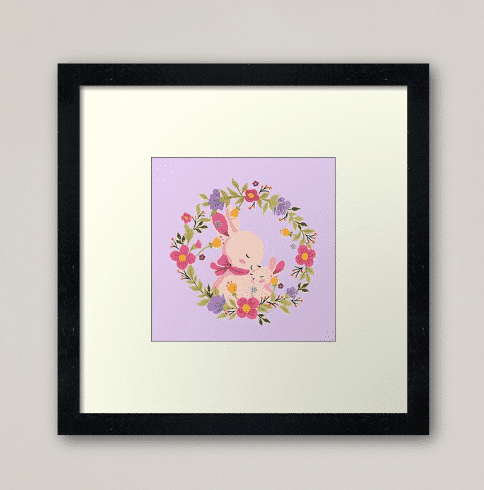 Celebrate Art With the Bunnies
Celebrating art is another activity which can be done while you're home. My collection has multiple options including this framed print of a mother bunny with her baby surrounded by a floral wreath. It would look incredible in a child's room. Redbubble has this print and many others for your enjoyment.

Craft With the Easter Bunny
My collection of merchandise also includes tote bags and while you might not be using them as much for shopping, they're incredible for craft projects. Put scrapbooking, knitting or coloring projects inside the bag which keep everything together. The one that I am sharing with you is of a bunny in an Easter basket. Find it on Redbubble.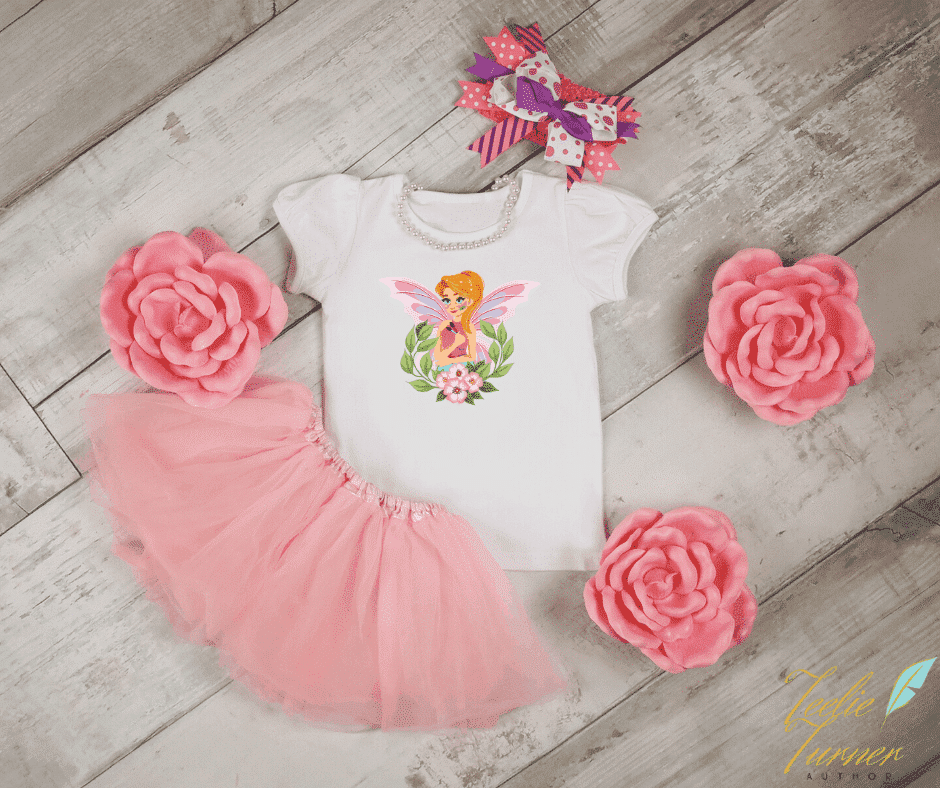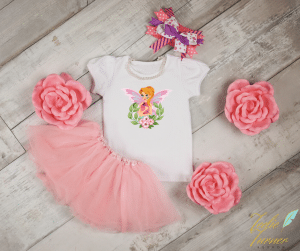 Feel Magical With Eliza
Want to help children feel some Easter magic? Consider getting them a t-shirt from my collection of merchandise. They are available with many of my designs on them. The one I am showing you is me surrounded by the green wreath with the pink flowers. Redbubble can help you surprise a child with these Easter t-shirts.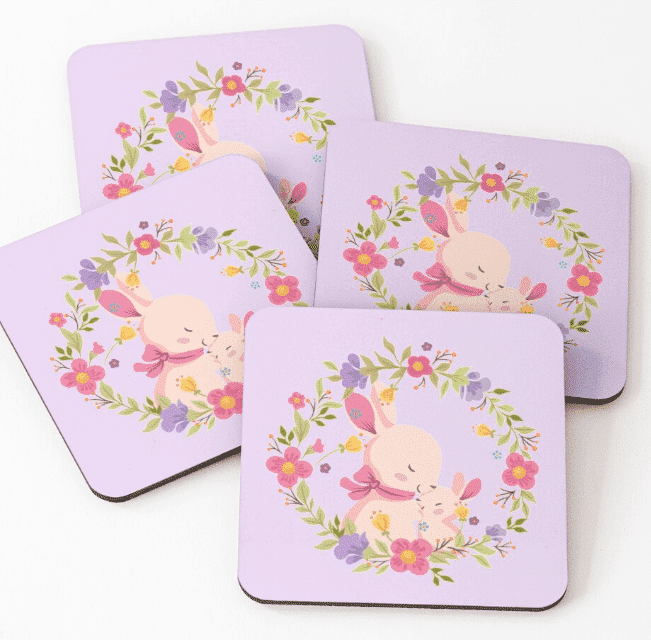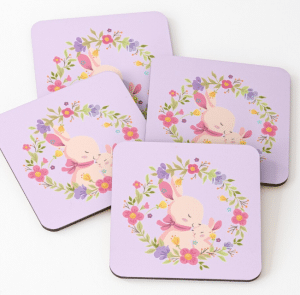 Feel the Love with Eliza
Add a little Easter love to your home with some coasters from my collection of merchandise. They can help add a little color and fun to your home. I am sharing an image of the ones with the mother and baby bunny. All my coasters can be found on Redbubble.
Thank you for joining me as I shared my collection of merchandise. Browse it and that of my many fairy friends for a chance to discover some fairy magic that can bring you joy and positivity. If you have any fairy garden ideas that you'd like to share with us, please leave us a note in the comments. And continue to visit Teelie's Fairy Garden for more amazing adventures.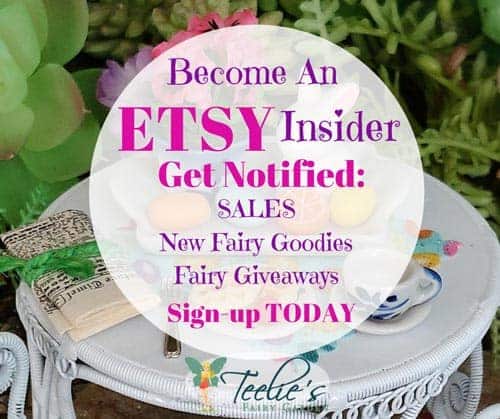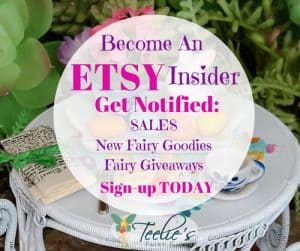 You can also sign up to be an Etsy insider and get notified by e-mail about fairy giveaways, goodies and sales. Sign up here.
Just a disclaimer – We have partnered with these companies because we use their products and/or proudly trust and endorse them – so we do receive a commission if you make a purchase or sign up for services. Often, we are able to negotiate special discounts and/or bonuses, which we will pass on to you via our links. We often get short notice on sale items available for 24-48 hours as we will pass these savings onto you.