It's time to begin thinking about the season of love. To help you, we are exploring beautiful and magical Valentine's Day miniatures this week in Teelie's Fairy Garden.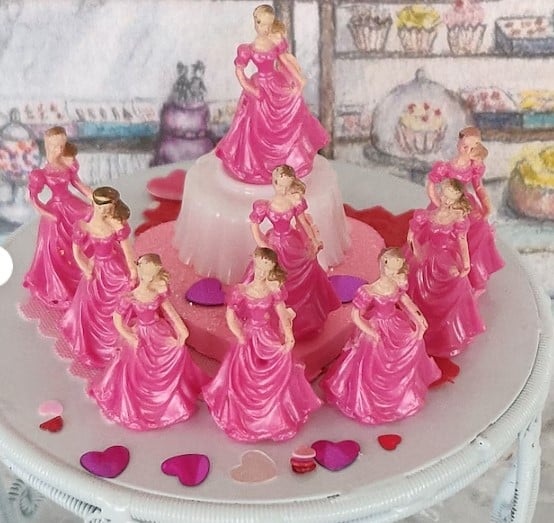 Elegant Mini Pink Dolls, Fairy Garden Pink Dolls, Dollhouse Decor, Classic Pink Dress Dolls, Centerpiece Decoration, Mini Dolls, Pink
Elegant Pink Dolls
Have a chic and elegant Valentine's Day fairy garden with these lovely miniature pink dolls that would look stunning in your garden. They'd make great friends with the fairies. Learn more about the dolls here.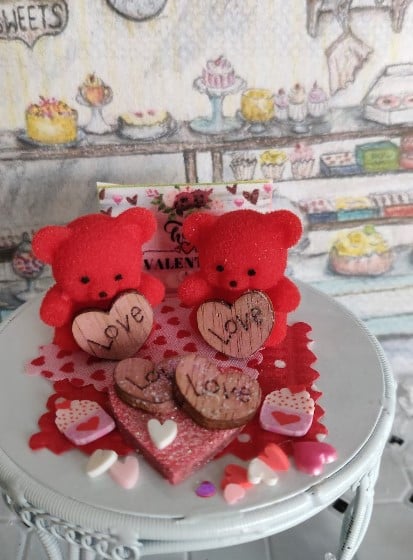 Amazing Red Teddy Bear With Love Wood Heart, Fairy Garden Decorations, Miniature, Dollhouse, Cute, Red Teddy Bear, Heart Candies, Heart
Adorable Teddy Bears
There is something romantic and sweet about teddy bears and we think that adding miniature ones to your fairy garden could make it extremely special. You can find some adorable bears holding wooden hearts that say love on them here.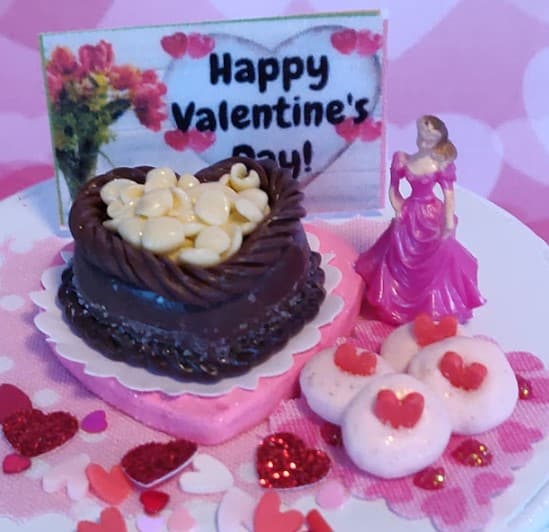 Amazing Chocolate Heart Cake With Pink Doll, Valentine's Day Sign, Valentine Candy, Miniature, Dollhouse, Magical, Fairy Garden
Sweet Valentine's Treats
A Valentine's fairy garden wouldn't be complete without some sweet treats for our fairy friends. This heart-shaped chocolate cake with an impeccable icing job is absolutely stunning. You can find it here.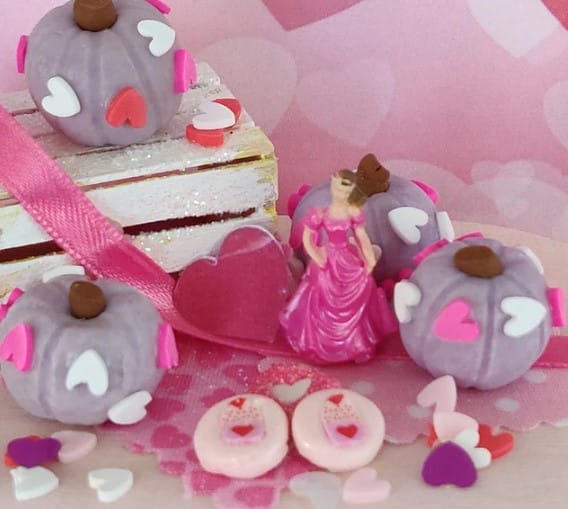 Lavender Pumpkins With Valentine Hearts, Pink Cookies with a Pink Cupcake, Pink Doll, Red Hearts, Pink Hearts, Fabric Hear Table-Topper
Spectacular Valentine's Pumpkins
This Valentine's scene offers you lovely lavender pumpkins with hearts on them or delightful pink cookies and a pink cupcake. Either option would look spectacular in your fairy garden. More details are available here.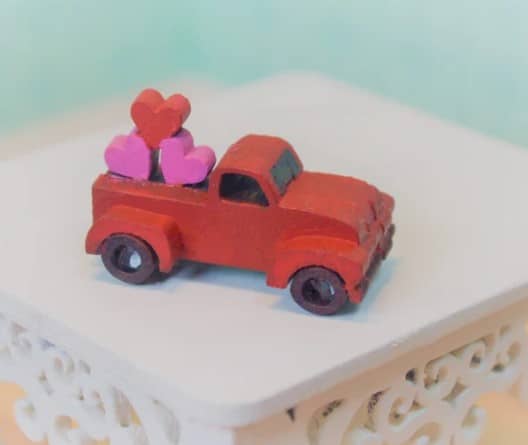 Dollhouse Miniature Red Truck Valentine's Day Wood Home Decor 1:12
Charming Country Valentine's Elements
If you'd like to give your fairy garden some charming country elements, this miniature pickup truck with hearts in the truck box could be a perfect choice. You can find this lovely option here.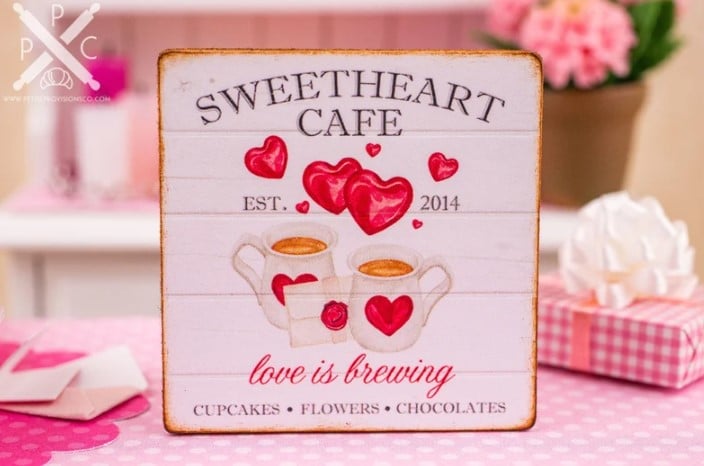 Made to Order Dollhouse Miniature Sweetheart Cafe Valentine's Day Sign – 1:12 Dollhouse Miniature Valentine's Day Sign
Magical Valentine's Signs
These made-to-order dollhouse signs are absolutely incredible and could bring vibrancy to your Valentine's fairy garden. The one above is for the Sweetheart Café. More information is available here.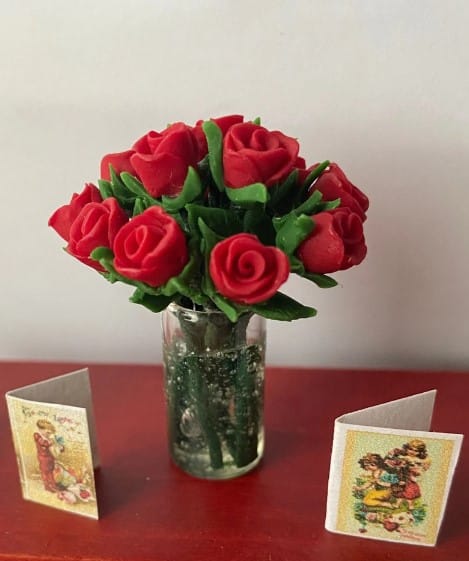 1:12 scale Valentines dozen red roses miniatures dolls house vase floral bouquet flowers table decoration bouquet
Enchanted Valentine's Roses
This miniature bouquet of a dozen red roses is the perfect addition to your Valentine's fairy garden. They'll also last forever which is an amazing bonus. Finds them here.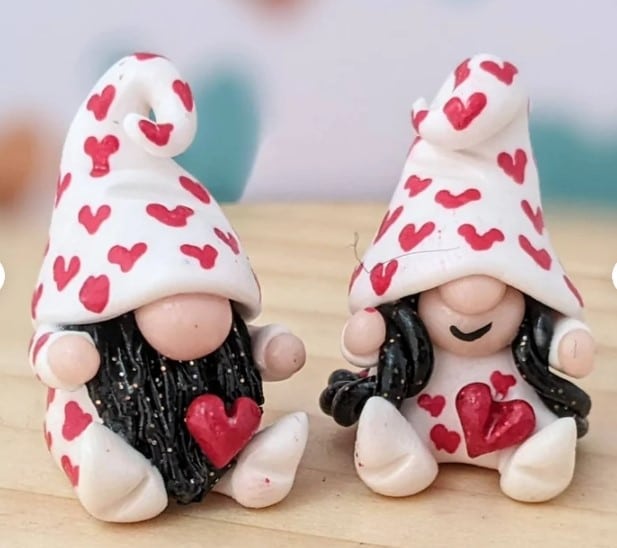 Red Heart gnomes couple/ Valentine's day collectible gnomes/ polymer clay miniatures/ potted plants gnomes/ friendship gnomes/ tiered tray
Lovable Valentine's Gnomes
These adorable Valentine's gnomes are all dressed up for this romantic season. They'd love the chance to make their home in your fairy garden. You can meet them here.
Thank you for exploring beautiful Valentine's Day miniatures with Teelie's Fairy Garden. Please come back for more magical adventures soon.
You might also enjoy this magical Valentine's Day blog post video.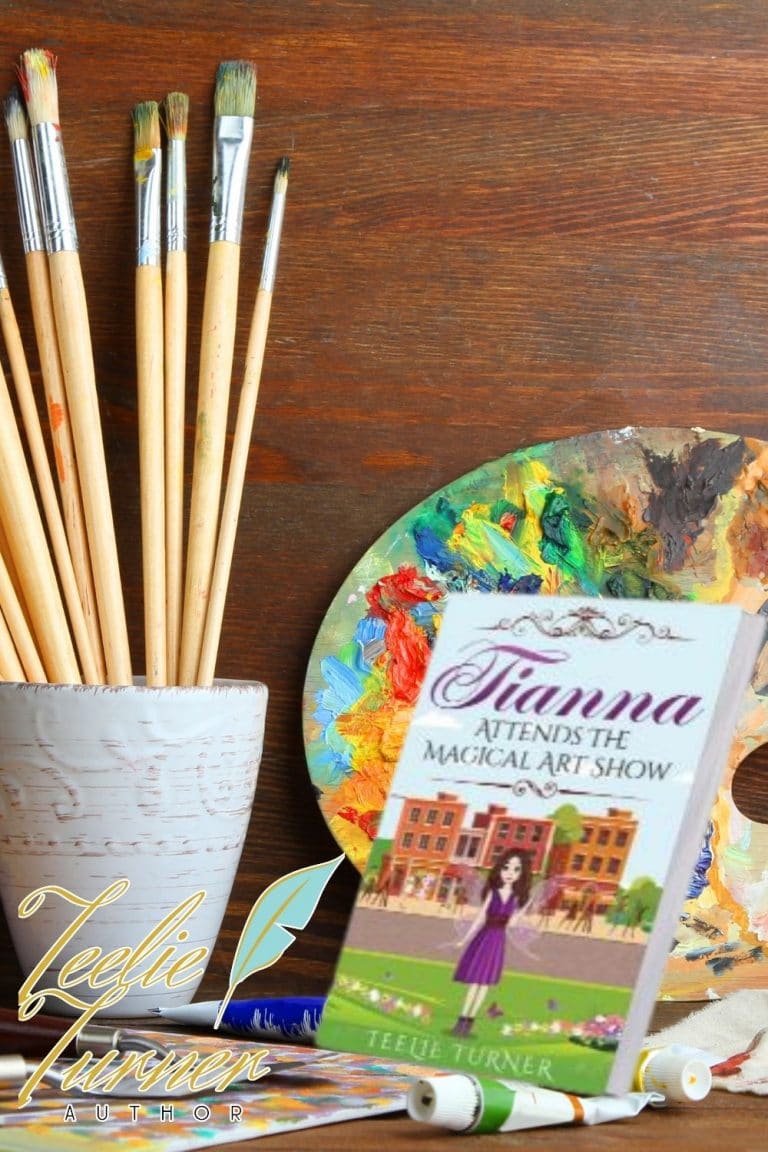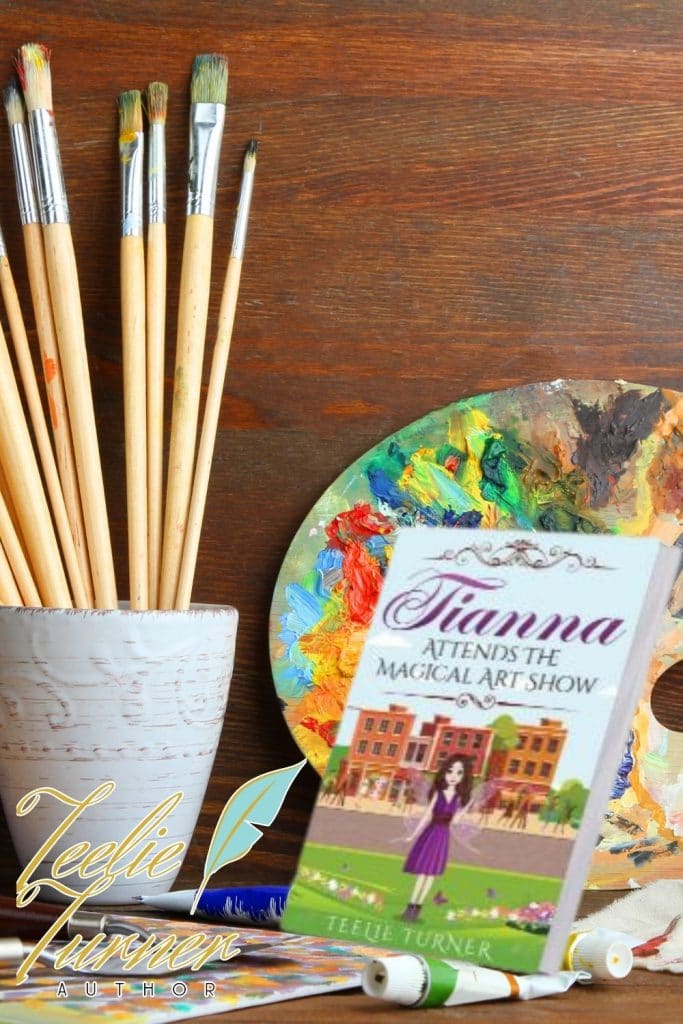 Discover Teelie Turner's complete collection of magical books here. 
Discover one of our magical book trailers.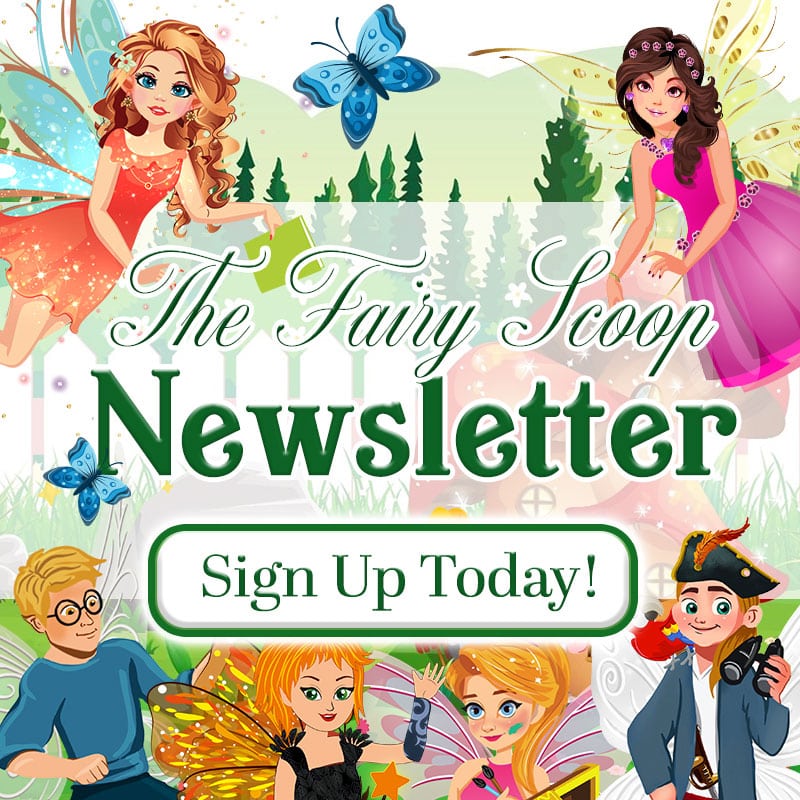 Sign up for The Fairy Scoop Newsletter here. 
Just a disclaimer – We have partnered with these companies because we use their products and/or proudly trust and endorse them – so we do receive a commission if you make a purchase or sign up for services. Often, we are able to negotiate special discounts and/or bonuses, which we will pass on to you via our links. We often get short notice on sale items available for 24-48 hours as we will pass these savings onto you.