Welcome! Autumn is almost here, and Teelie's Fairy Garden wants you to be prepared for this beautiful time of year. That's why we've chosen some fantastic miniatures that you can use in your fairy garden to create an amazing autumn fairy garden.
You can also enjoy this adorable video.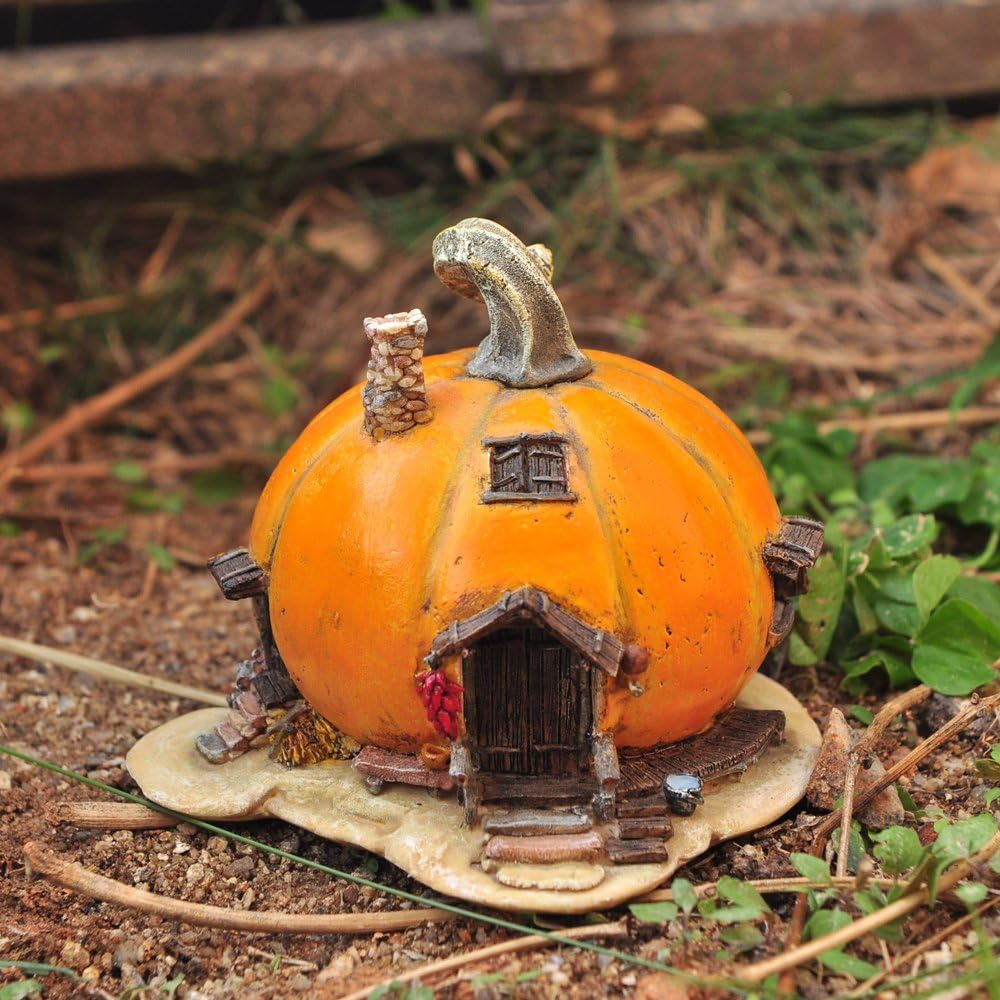 Top Collection Miniature Fairy Garden and Terrarium Orange Pumpkin Fairy House Statue, 4 by 5-Inch
Playful Pumpkin Houses
Enjoy the magic of autumn in a magical pumpkin house. Your fairy friends will love these bright orange habitats. They'll look incredible in a fairy garden too. Learn more here.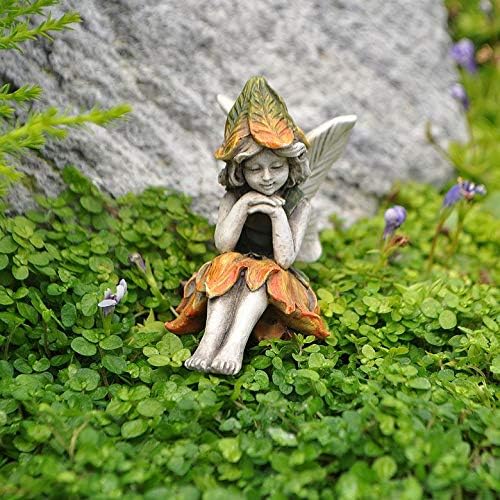 Enchanted Autumn Fairy
This incredible autumn fairy is named Kelly. She is dressed in green and orange and cannot wait to celebrate fall with you. In the meantime, she's resting in preparation for this beautiful season. Learn more here.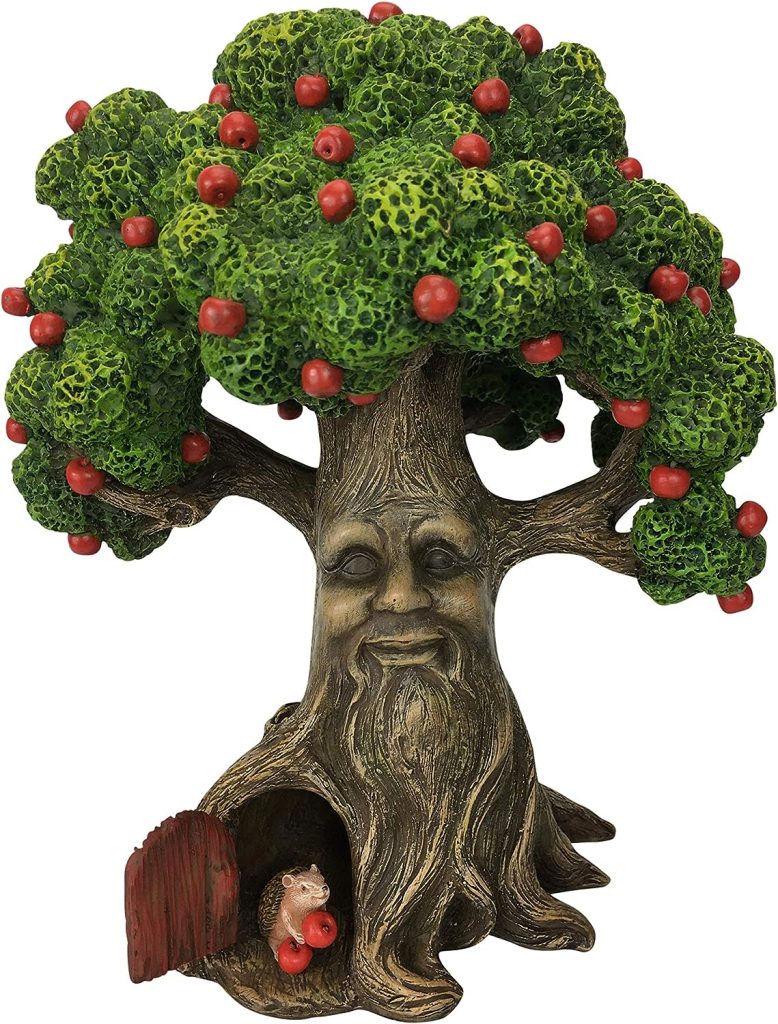 GlitZGlam Fairy Garden Miniature Tree Harry The Hedgehog's Apple Tree (9.25 Inch Tall) for The Garden Fairies and Lawn Gnomes Part of The Beautiful Azarian Collection. A Fairy Garden Accessory
Amazing Apple Picking
Even the apple tree is smiling because of the bounty that it has waiting to be picked. The little hedgehog who lives in the tree has gotten a head start on its apple picking and is happy to share with its fairy and forest friends too. Learn more here.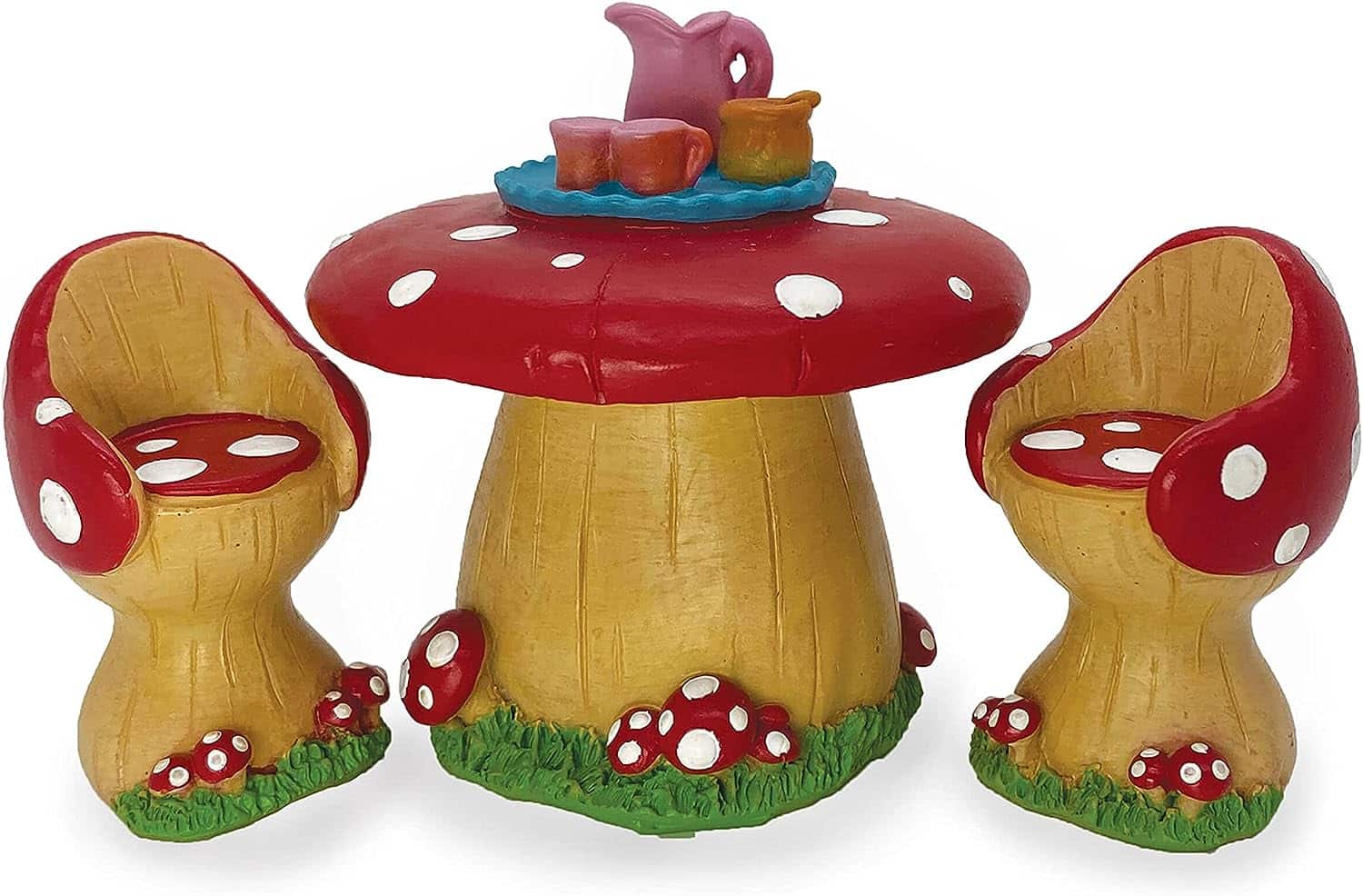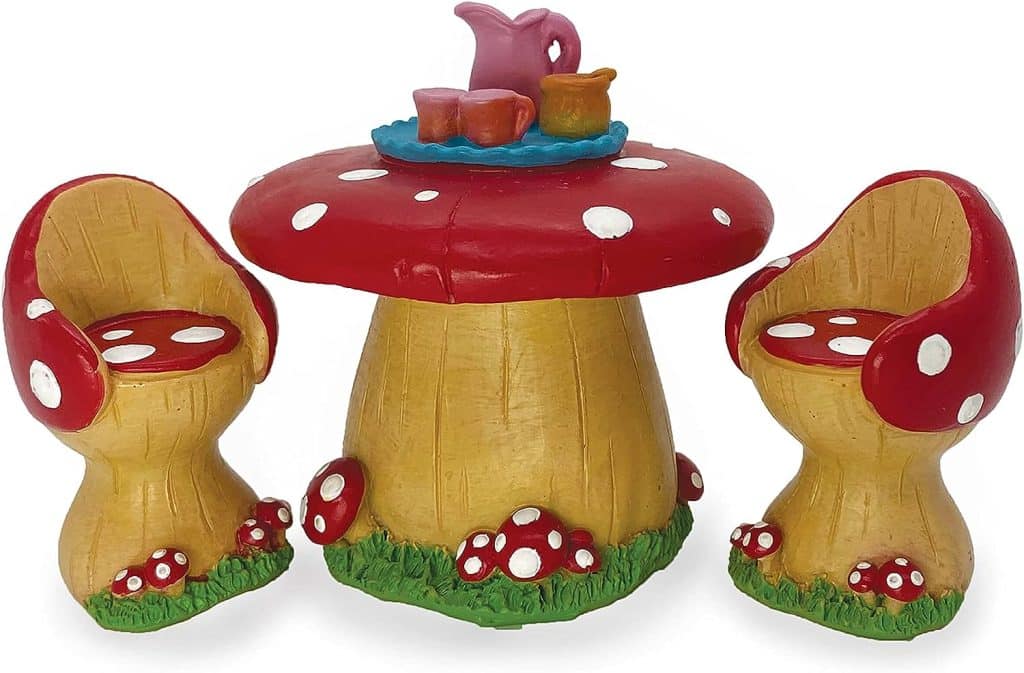 Fairy Garden Accessories Outdoor – Miniature Mushroom Fairy Garden Supplies Table and Chairs. Durable Miniature Fairy Garden Accessories for Fairies & Garden Gnomes
Exquisite Activities
Enjoying a cup of pumpkin spice coffee, tea, or hot cocoa with your fairy friends is another great activity that you can do this autumn. We think that this table and chairs are absolutely perfect for autumn. The colors fit well into the beautiful landscape. Learn more here.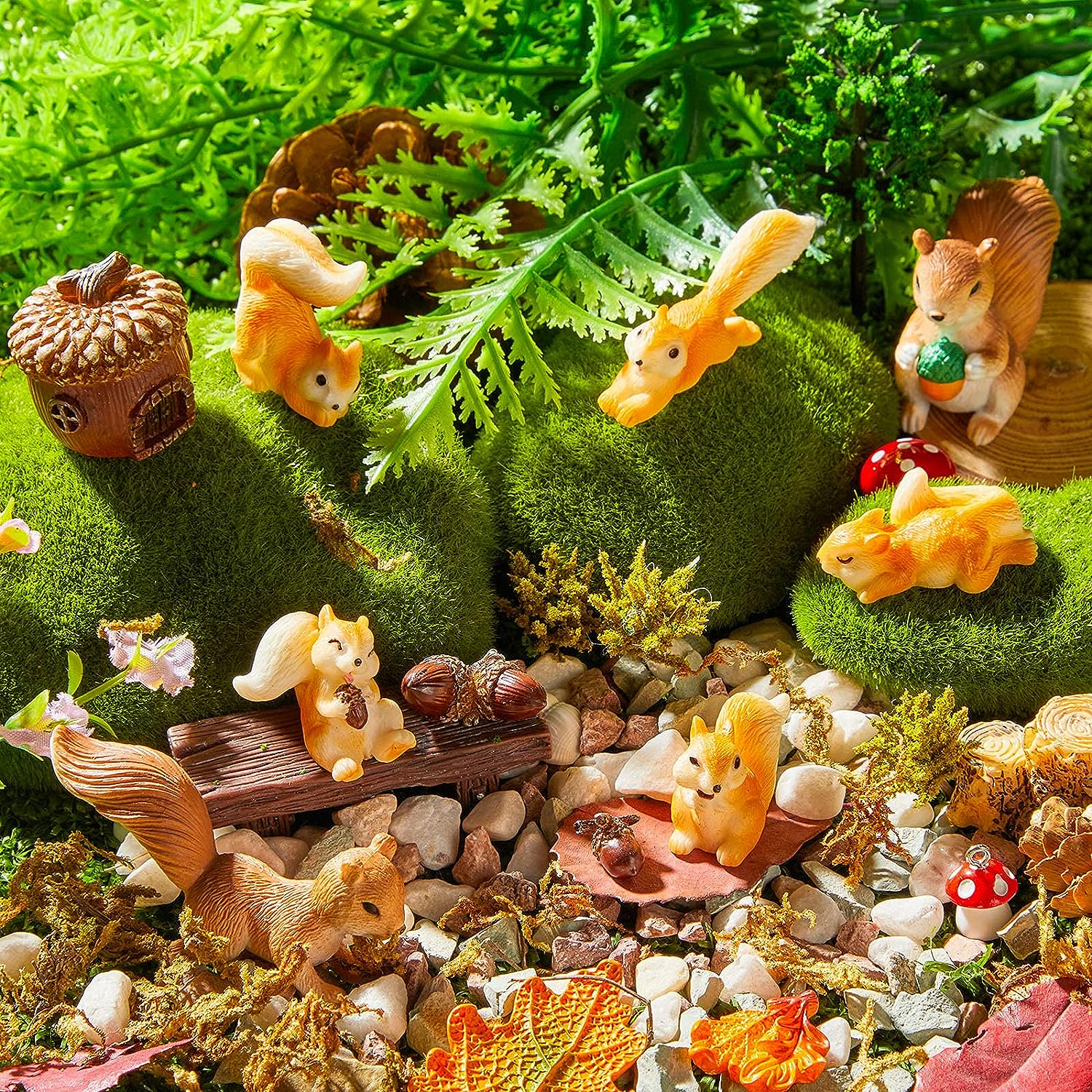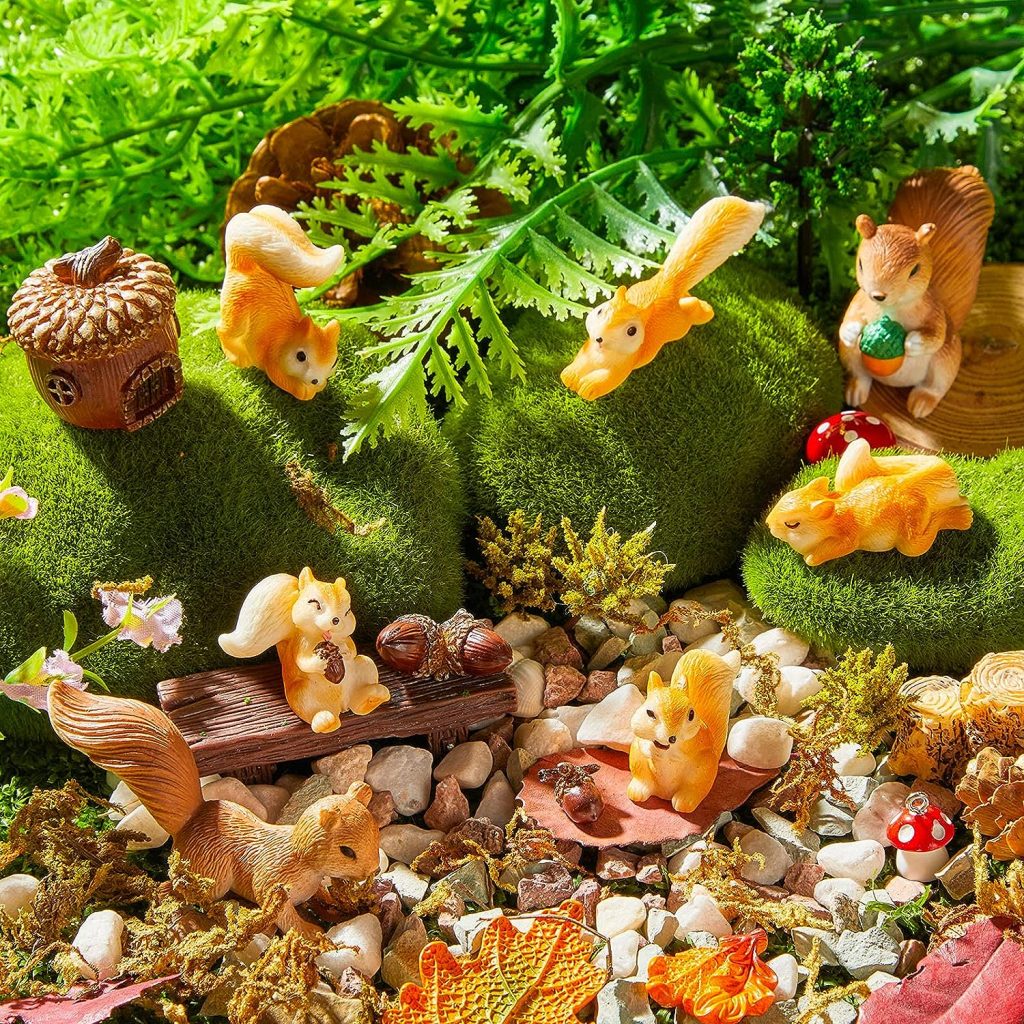 14 Pieces Miniature Squirrel Figurine Squirrel Mini Fairy Figurine Squirrel Collection for Landscape Garden DIY Terrarium Cake Decoration
Fabulous Squirrel Friends
The squirrels are busy getting ready for autumn but that doesn't mean that they don't have time to join you in your fairy garden for some fun. They come with their own acorns and some leaves. Their playful nature is sure to make them great and entertaining visitors. Learn more here.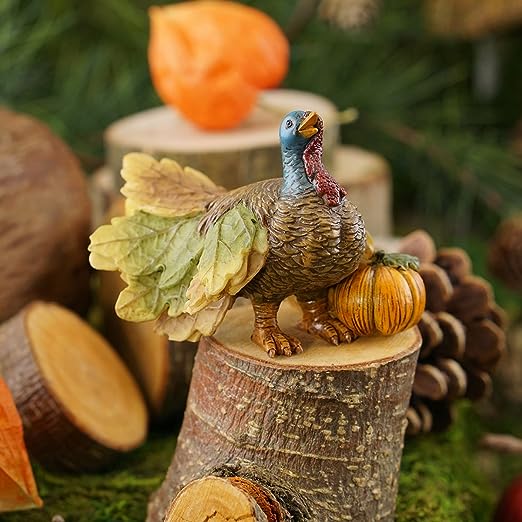 Top Collection Miniature Fairy Garden and Terrarium Turkey with Pumpkin Figurine
Thankful Turkey
This thankful turkey is hoping to enjoy some magic with you in your fairy garden. It even brought a pumpkin with it so that it can help with the decorating. This is such a fun time of year with the changing of the leaves and Halloween and Thanksgiving not far away. Learn more here.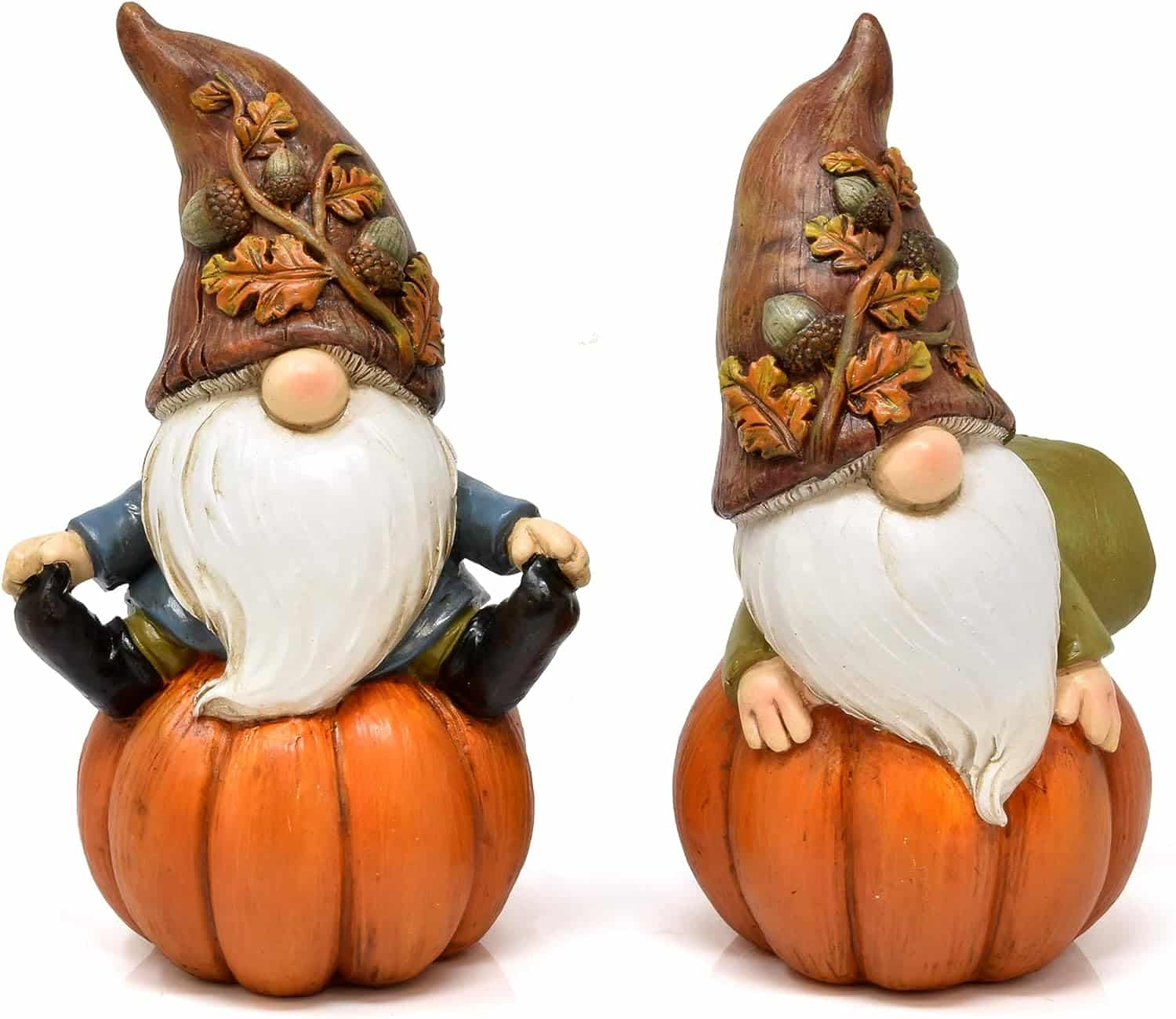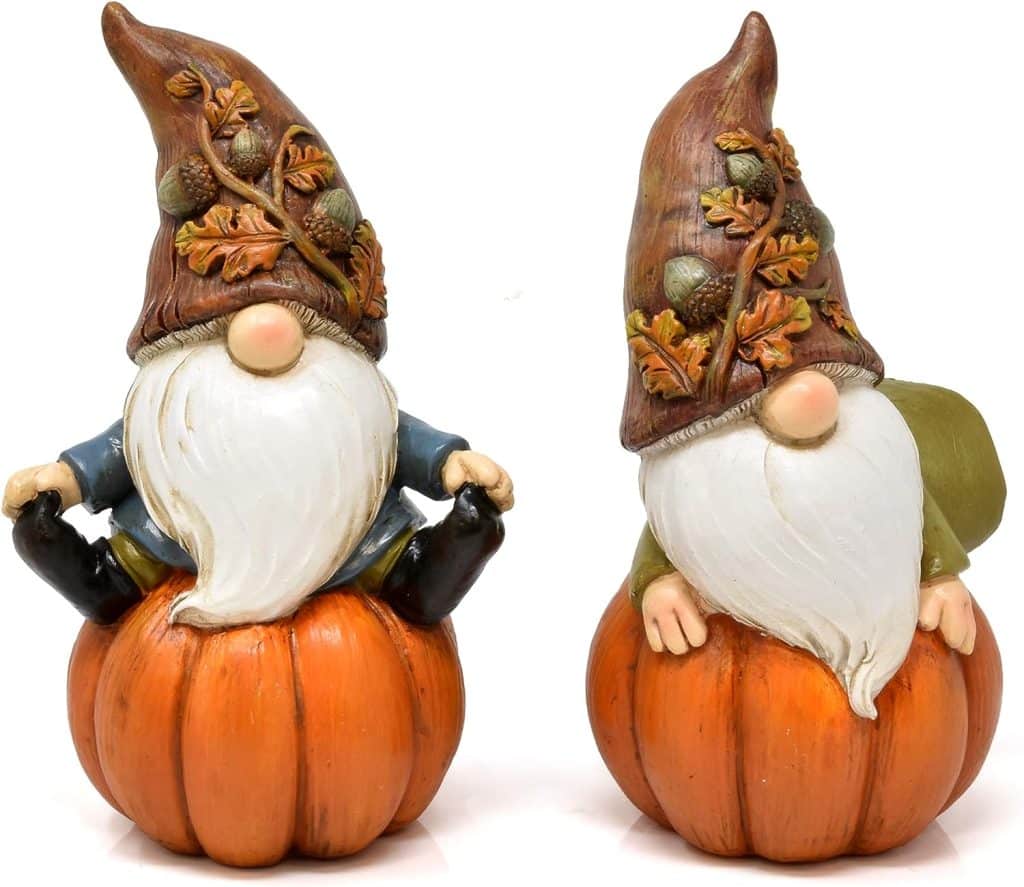 Gift Boutique Thanksgiving Pumpkin Garden Gnome Figurines with White Beard Set of 2 for Home Garden Lawn Outdoor Fairy Statue Decoration Holiday Yard Décor
Happy Gnomes
We love the hats that the gnomes are wearing. They're perfect for autumn with the leaves and acorns. Their pumpkin seats are fun too, and their jackets look cozy. Learn more about them here.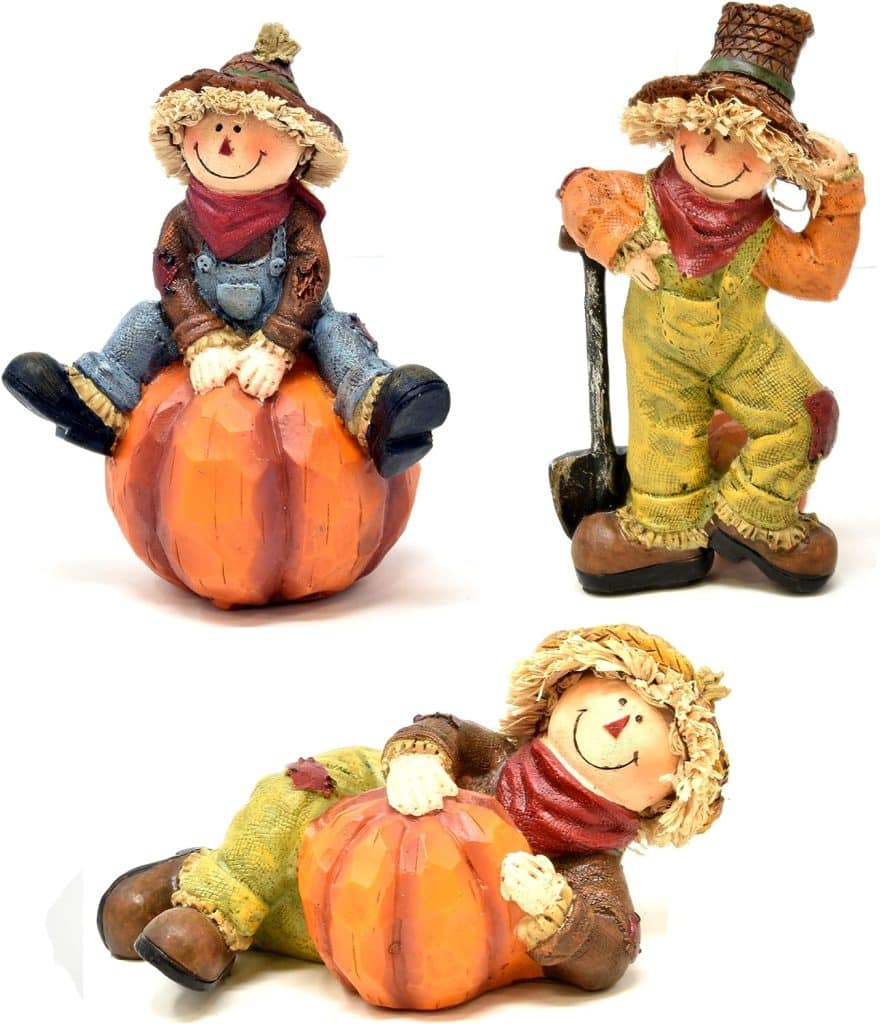 Gift Boutique Harvest Scarecrows Table Decor Figurines with Pumpkins – 3 Thanksgiving Decorations Tabletop Display Indoor Home Desk Shelf Fireplace Mantle Kitchen Living Room Fall Party Centerpieces
Incredible Scarecrows
These incredible scarecrows are pleased to make your acquaintance. They're looking forward to celebrating autumn with you. They love being centerpieces or part of your décor. They'd also look great for an indoor fairy garden. Learn more here.
We hope that the magic of autumn has you excited to create your fall fairy garden. If you have any questions, please comment below, or reach out to us on social media. The fairies are always happy to help in Teelie's Fairy Garden.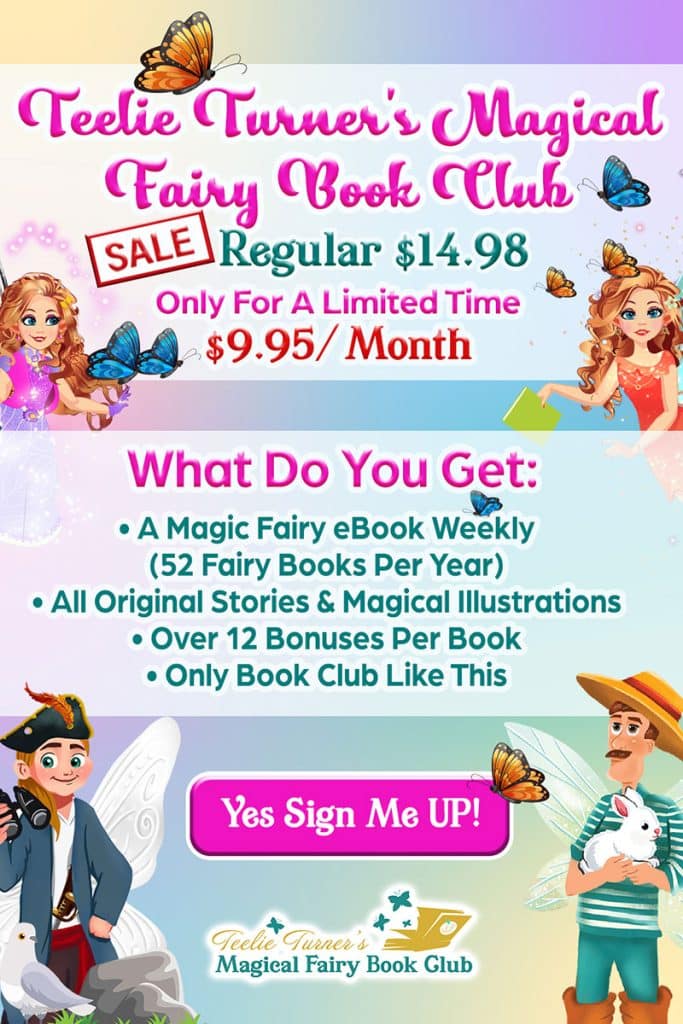 Join the Teelie Turner Magical Fairy Book Club here.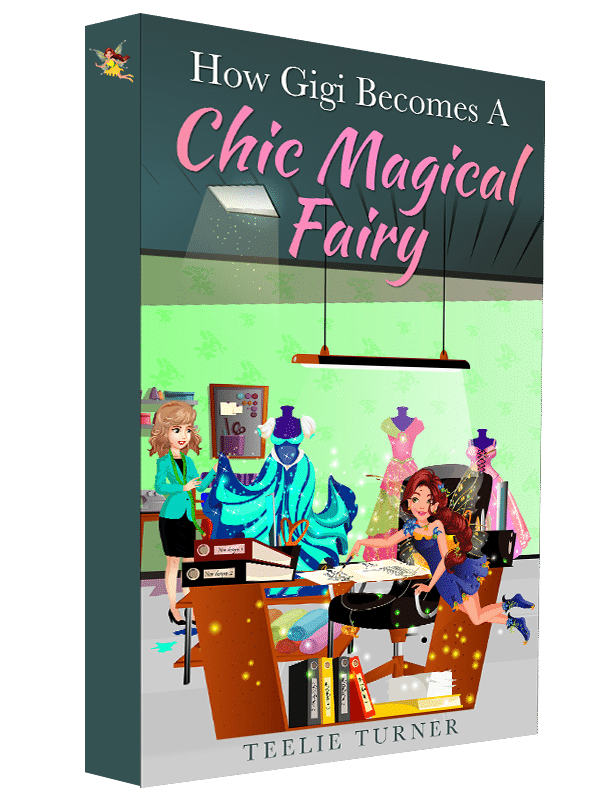 Discover Teelie Turner's complete collection of magical books here. 
Discover one of our magical book trailers.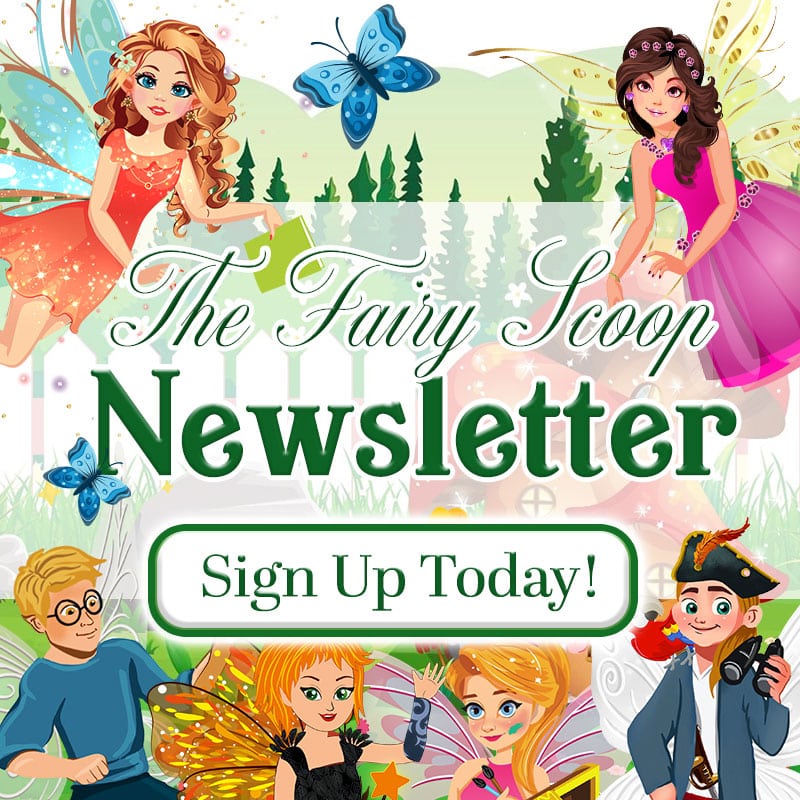 Sign up for The Fairy Scoop Newsletter here. 
Just a disclaimer – We have partnered with these companies because we use their products and/or proudly trust and endorse them – so we do receive a commission if you make a purchase or sign up for services. Often, we are able to negotiate special discounts and/or bonuses, which we will pass on to you via our links. We often get short notice on sale items available for 24-48 hours as we will pass these savings onto you.