Jump into an autumn adventure with Faylin the Fall Fairy. There are so many beautiful things to see for this colorful and magical season.  Teelie's Fairy Garden is ready for the fun!
You can also enjoy this adorable video.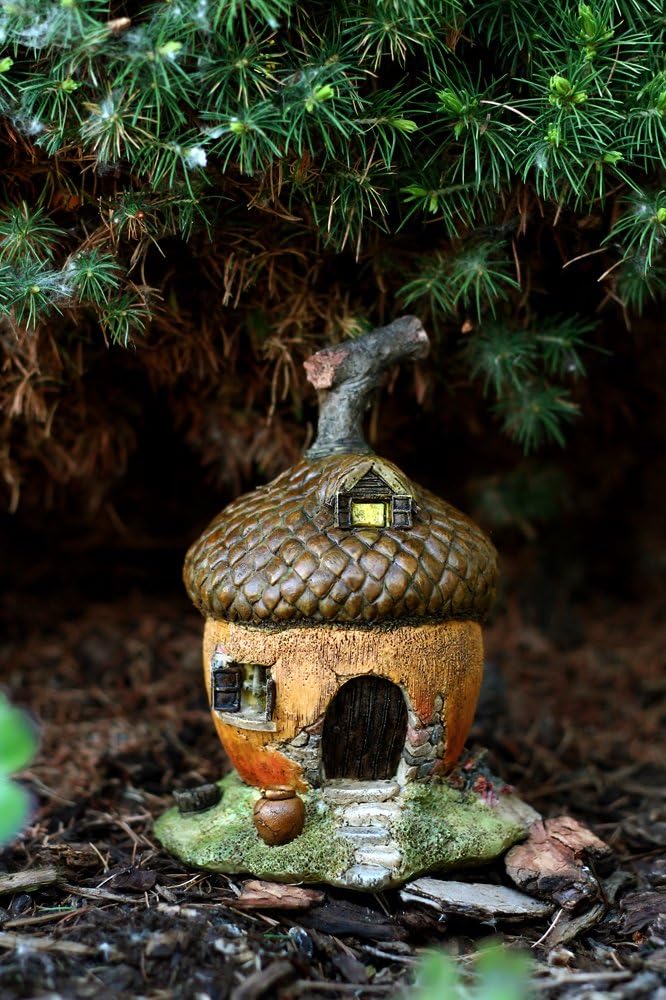 Top Collection Enchanted Story Garden and Terrarium Acorn Fairy House Outdoor Décor
Fall Fairy House
Your favorite fall fairies like Faylin should have their own special homes to live in. We think this acorn fairy house is extremely cute. It would look amazing in a fairy garden. Learn more here.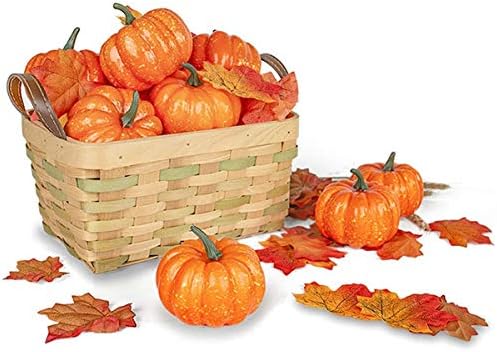 DomeStar 42 PCS Artificial Pumpkins Sets, 12PCS Mini Fake Pumpkins with 30PCS Lifelike Maple Leaves Faux Pumpkins for Decorating Fall Harvest Garland Halloween DIY for Crafts Thanksgiving Decorations
Fall Decorations
Fall décor is important in Fairy Land. Faylin the Fall Fairy chose these adorable artificial pumpkins and leaves to create some magic for her festive fall celebrations. Learn more here.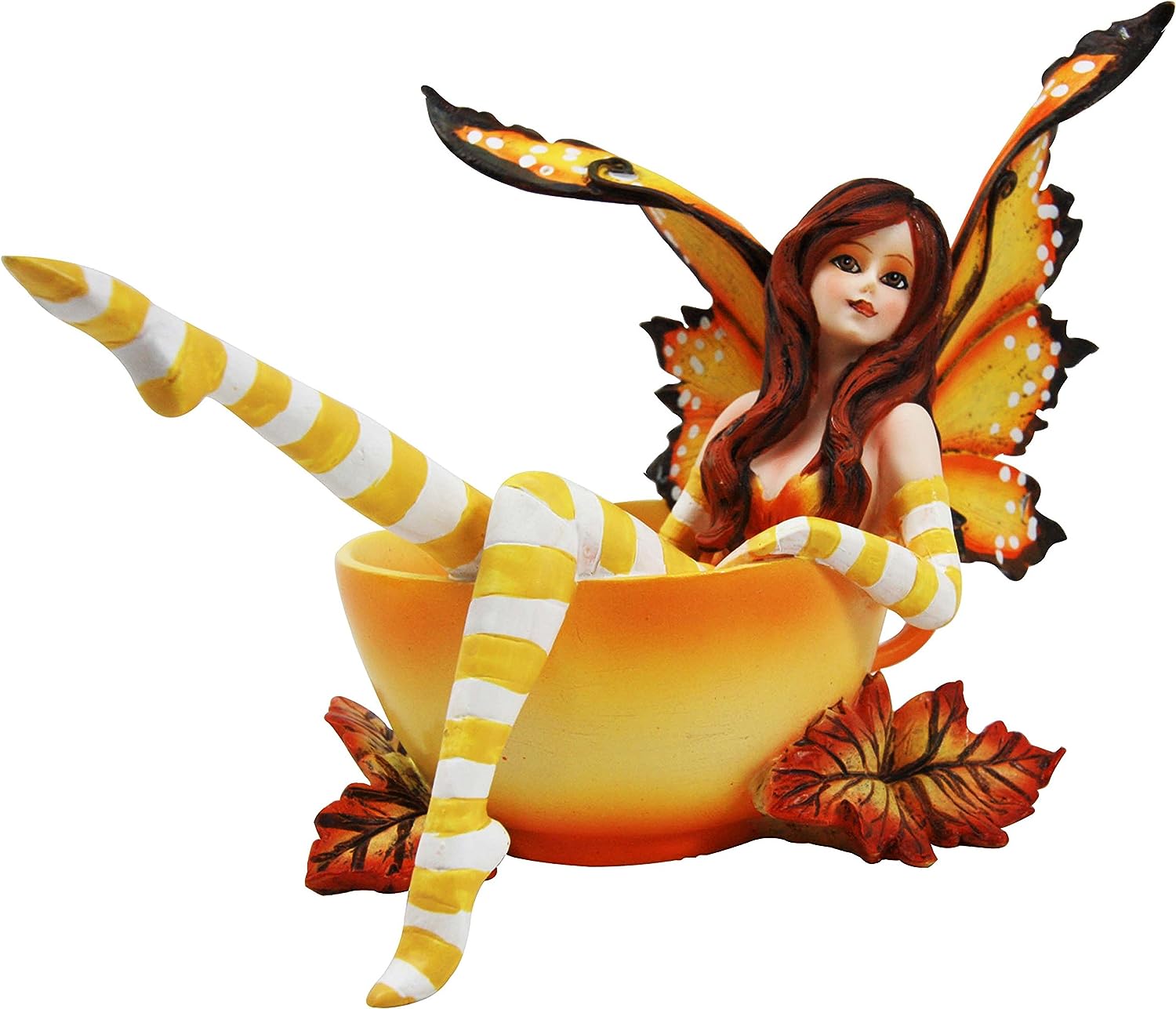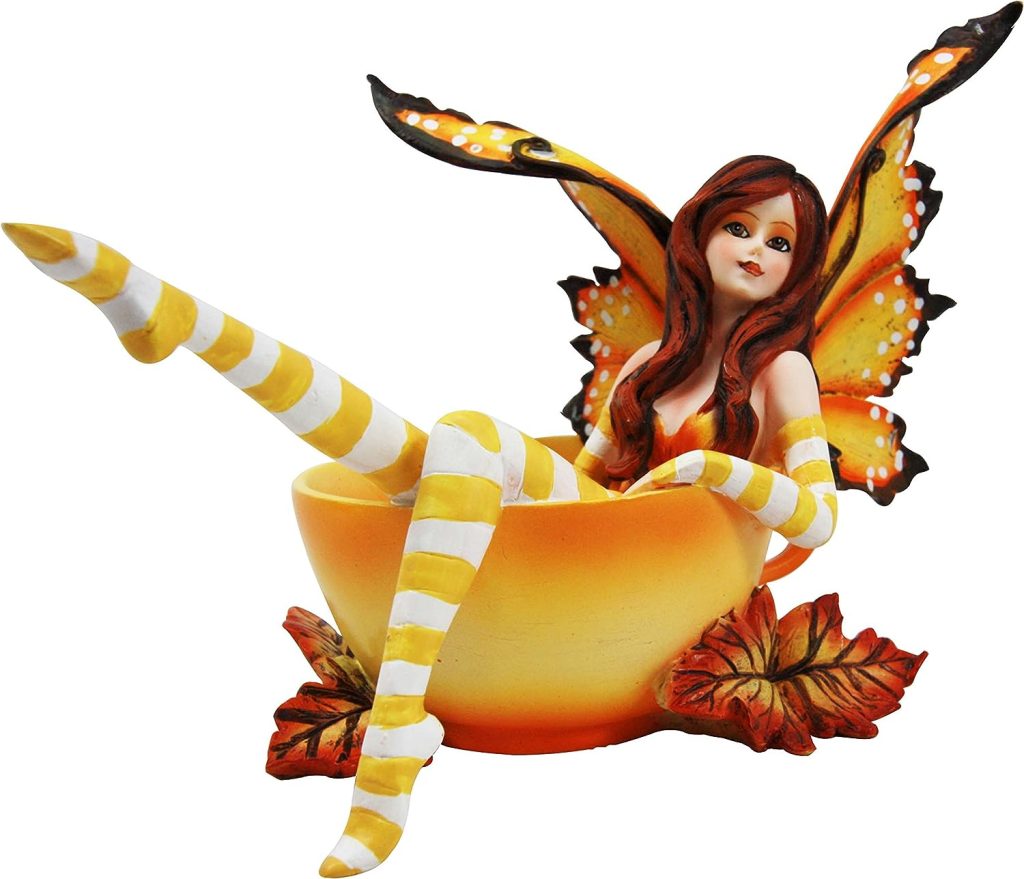 Ebros Amy Brown Collection Autumn Fall Pumpkin Spice Tea Cup Fairy Figurine Fantasy Decor Statue
Enchanted Fall Pumpkin Spice Tea Fairy
A cup of pumpkin spice tea in the fall sounds incredible. There's a fantastic fairy who is in charge of this. She even loves soaking in a special blend of pumpkin spice and uses a teacup as a bath. Meet this beautiful fairy from the Ebros Amy Brown Collection here.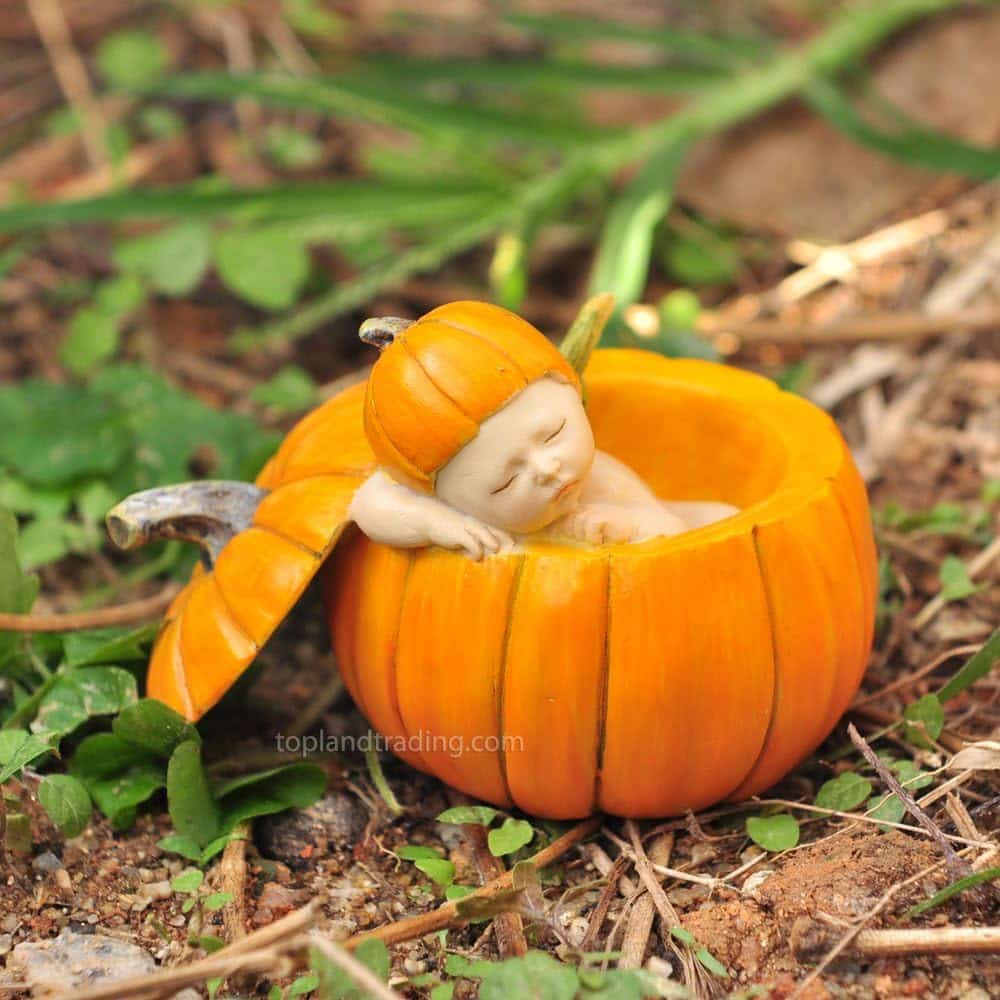 Top Collection Miniature Fairy Garden and Terrarium Sleeping Fairy Baby in Orange Pumpkin Statue
Adorable Baby Fairy
The fall is an amazing time for baby fairies to play. Some like this adorable little one grow tired from time to time and decide to use a pumpkin as a place to rest. Since fairies are so small, and baby fairies even more so, they fit into a little pumpkin easily. Learn more here.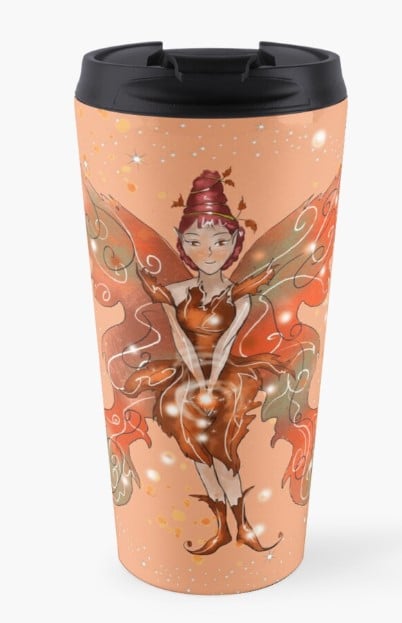 Faylin The Thanksgiving/Fall Fairy™ Travel Coffee Mug
Fall Travel Mugs
Faylin's Fall travel mugs are great for tea, coffee, or hot cocoa. These would be great for dressing warmly on an autumn day and going on a walk through the beautiful colorful forests, or for sitting on a park bench or your porch swing and taking in the beauty around us. Learn more here.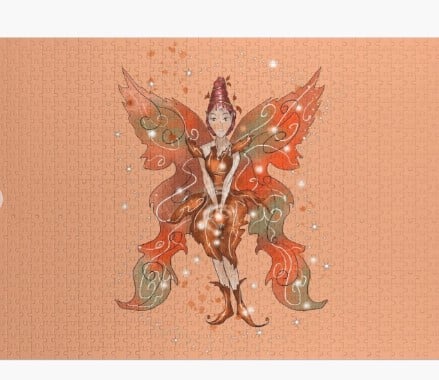 Faylin The Thanksgiving/Fall Fairy™ Jigsaw Puzzle
Fall Fun
Ranging from 30 to 1000 pieces, Faylin the Thanksgiving/Fall Fairy puzzle is an amazing choice for some fall fun. You can enjoy this activity alone or with friends. We absolutely love the orange background and fairy design. Learn more here.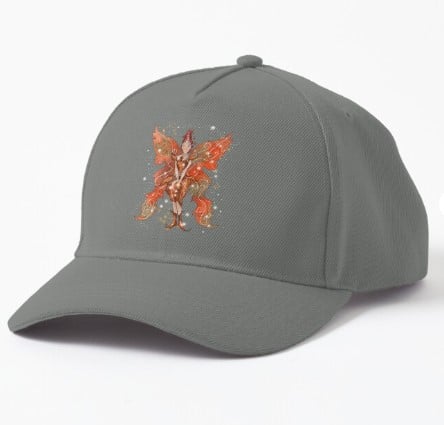 Faylin The Thanksgiving/Fall Fairy™ Cap
Faylin's Fabulous Caps
Faylin also has ball caps like the one pictured above in her collection of merchandise. She has several colors available. She also has the dad hat model with an assortment of colors too. You can see all options here.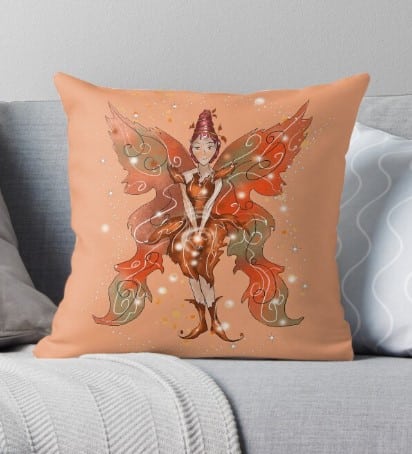 Faylin The Thanksgiving/Fall Fairy™ Throw Pillow
Fun Fall Pillows
Add a pop of color to your décor and some fun to any room with Faylin throw pillows. They're available with the insert and cover or as the cover only. There are a few sizes available. Learn more here.
We hope you're looking forward to the magic of autumn. We can't wait to keep celebrating this upcoming season with you. Keep visiting us and checking Teelie's Fairy Garden's social media for more fall fun.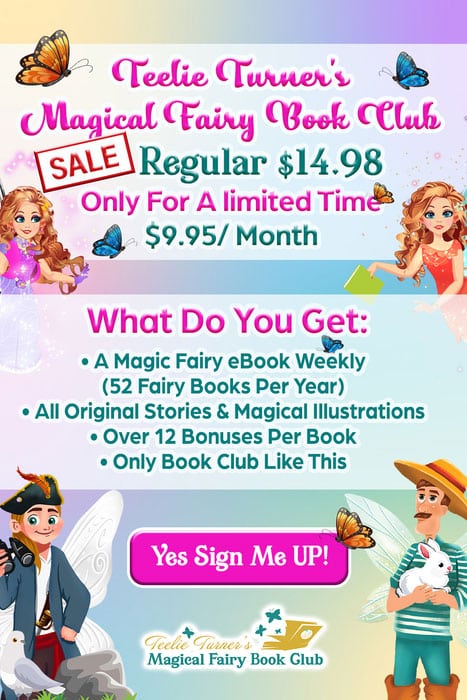 Join the Teelie Turner Magical Fairy Book Club here.
Discover Teelie Turner's complete collection of magical books here. 
Discover one of our magical book trailers.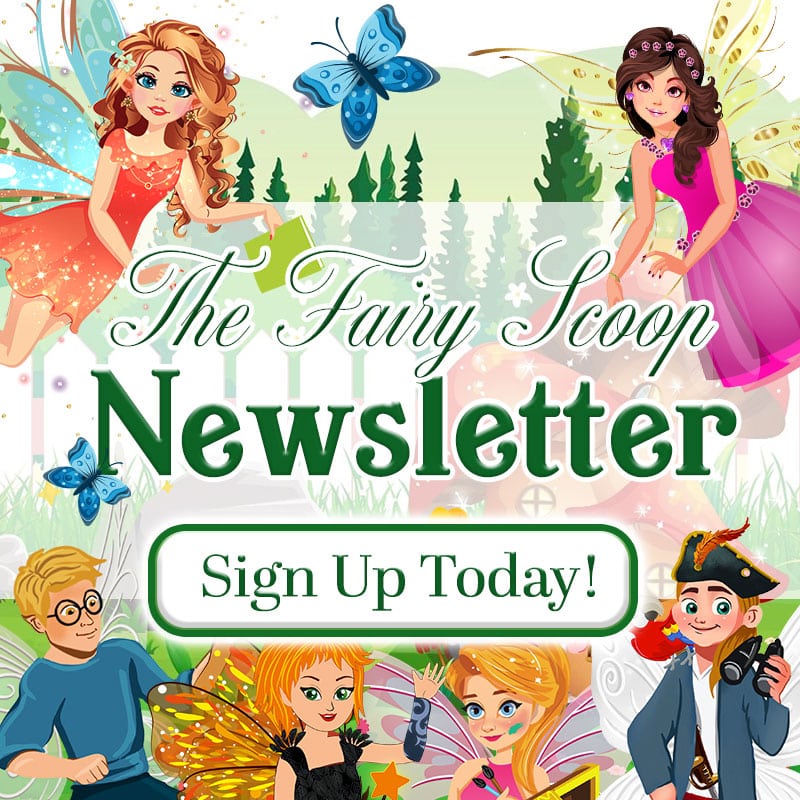 Sign up for The Fairy Scoop Newsletter here. 
Just a disclaimer – We have partnered with these companies because we use their products and/or proudly trust and endorse them – so we do receive a commission if you make a purchase or sign up for services. Often, we are able to negotiate special discounts and/or bonuses, which we will pass on to you via our links. We often get short notice on sale items available for 24-48 hours as we will pass these savings onto you.