It's time for another adventure in Fairy Land. This week Trixy the Trellis Fairy is going to be spending time in Teelie's Fairy Garden helping us pick out some amazing trellises to bring a stylish look to our gardens.
You can also enjoy this adorable video.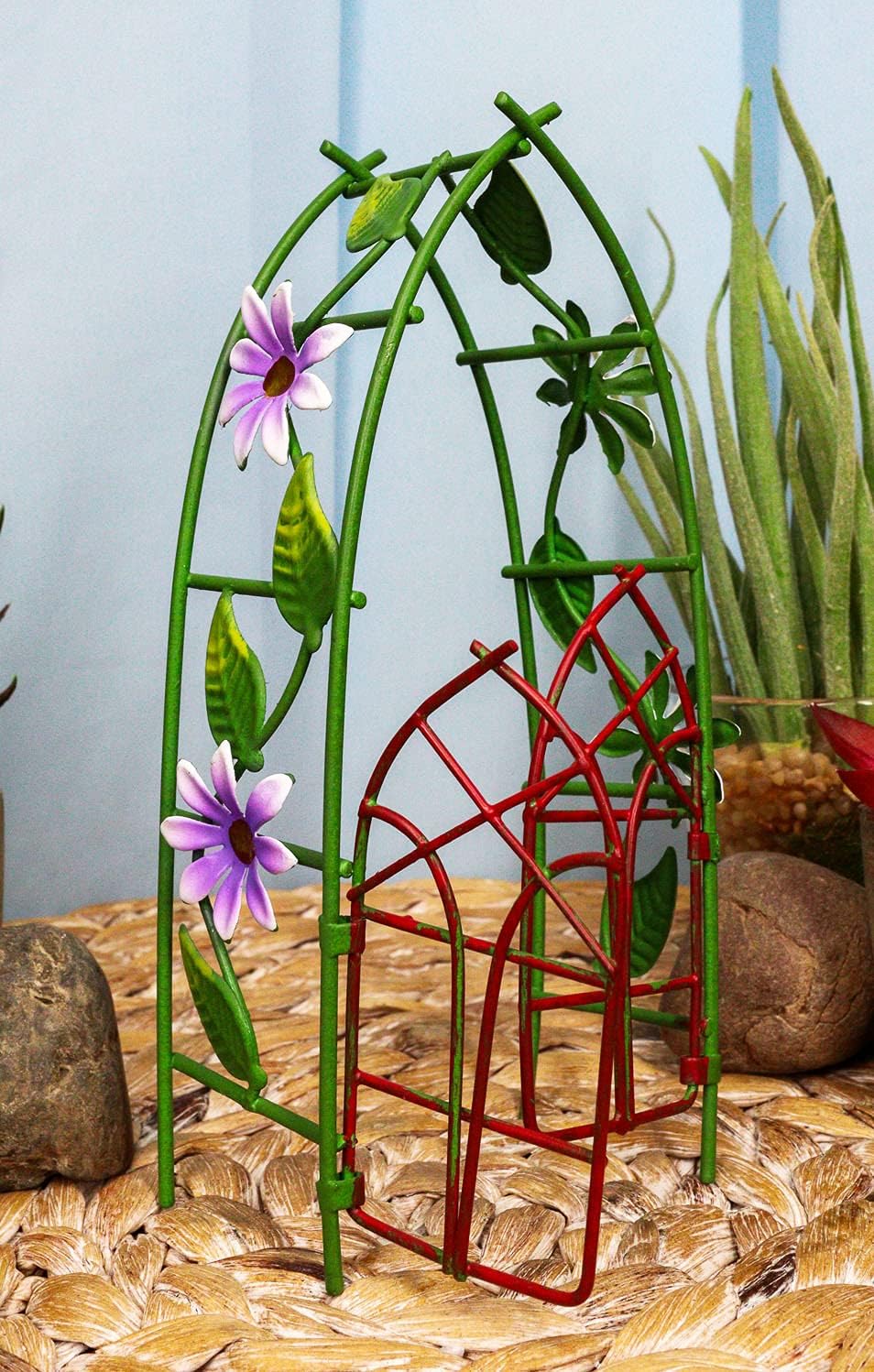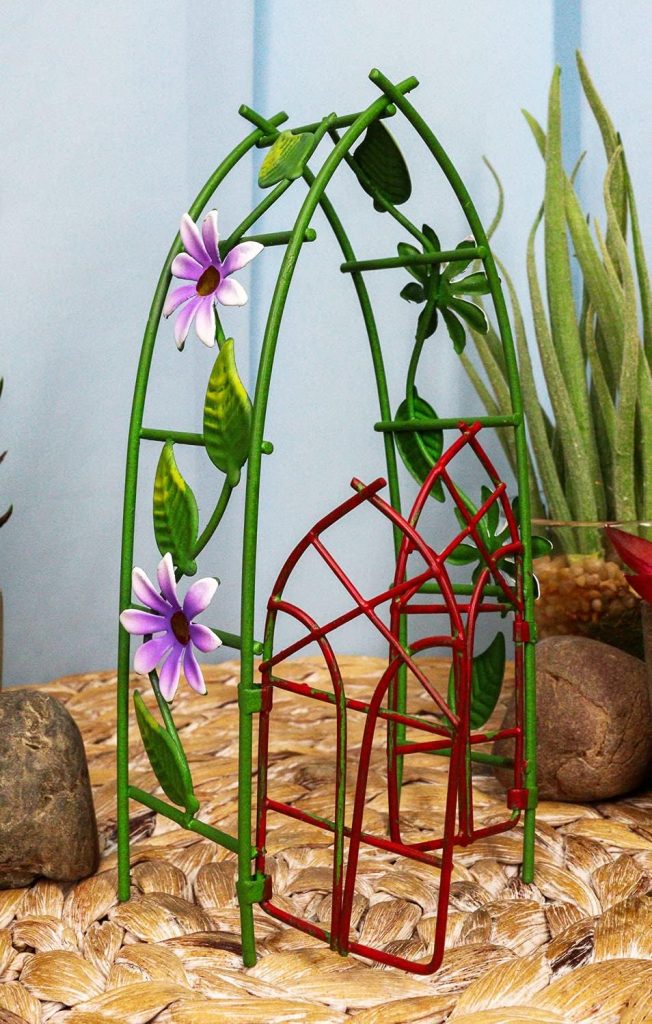 Ebros Gift Enchanted Fairy Garden Terrarium Miniature Floral Arbor Trellis Arch Swing Door Gate Metal Sculpture 6.5″ Inch Tall Do It Yourself Ideas for Your Home Decorative Nook
Fun Metal Floral Arbor
This lovely metal floral arbor would look amazing in your fairy garden. It is 6.5 inches tall and is great for being part of a walking path in a garden. It would also be a great place for a fairy wedding or proposal. The purple flowers growing on it give it a fun pop of color along with the green and red metal accents. Learn more here.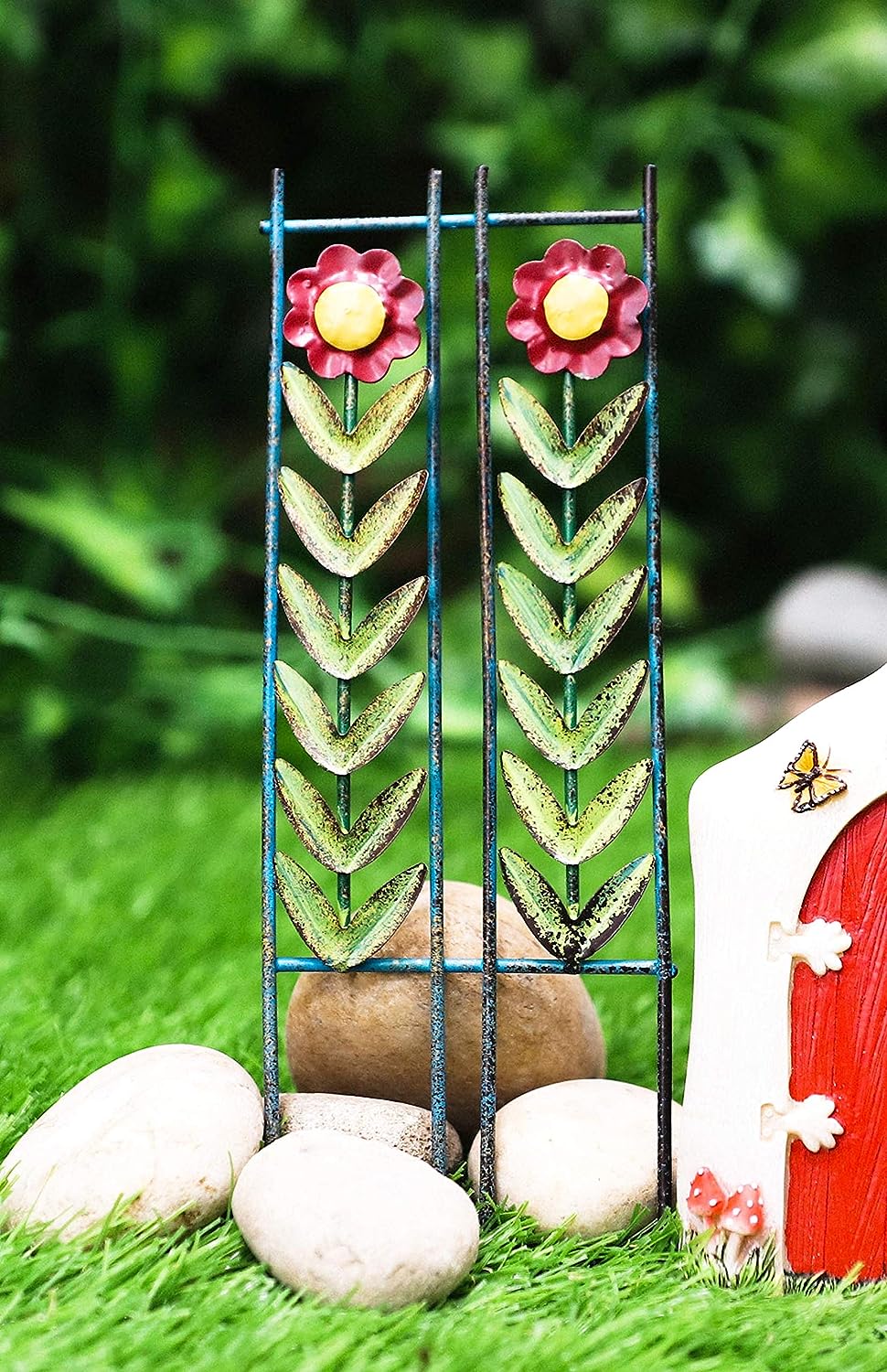 Ebros Gift Enchanted Fairy Garden Terrarium Miniature Red Sunflower Floral Trellis Stake Metal Sculpture 7.75″ Inch Tall Do It Yourself Ideas for Your Home Decorative Nook
Sweet Sunflower Trellis
This gorgeous trellis is one of Trixy's favorites because of the sweet sunflowers that it is supporting. These aren't ordinary sunflowers but a special red variety. This would be a great place to take amazing fairy photos. Learn more here.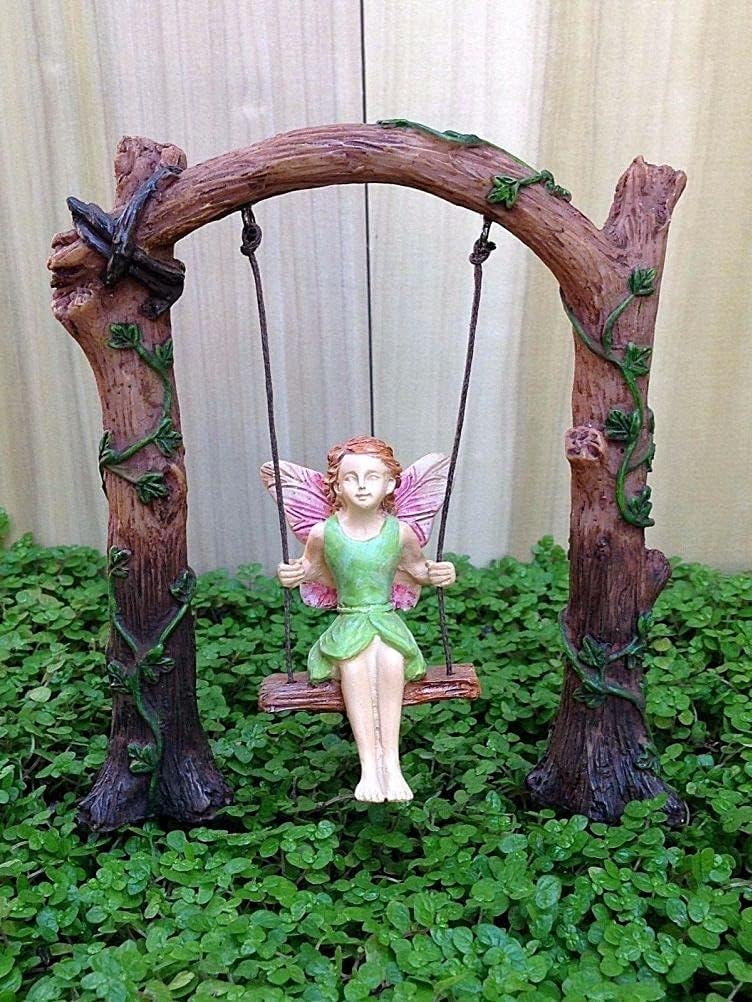 SYTZ Miniature Dollhouse Fairy Garden Tree Arch with Fairy Girl on Swing Pick New
Magnificent Tree Arch Trellis
This tree arch which has a swing attached to it for some fairy fun doubles as a magnificent trellis since vines and flowers grow up around the archway. Trixy the Trellis Fairy cannot wait for a chance to take a break and visit the park where this trellis is. She loves swinging high up into the air. Learn more here.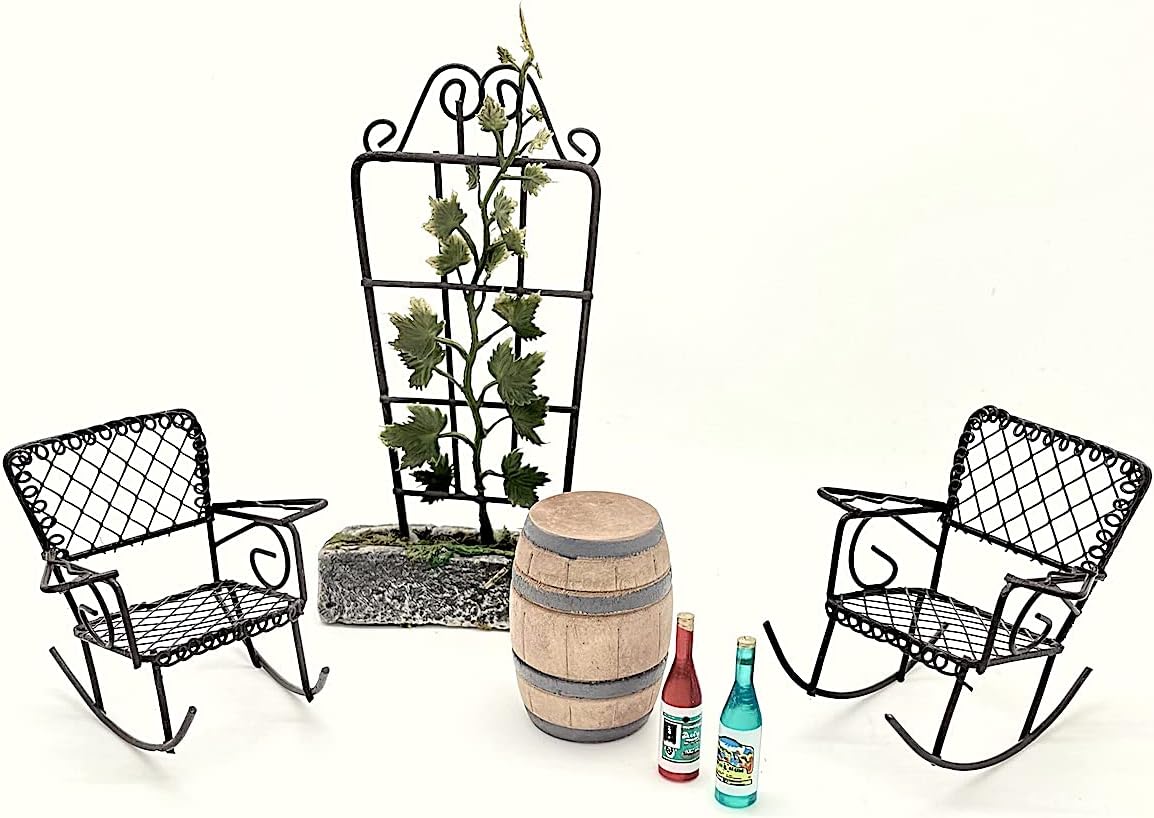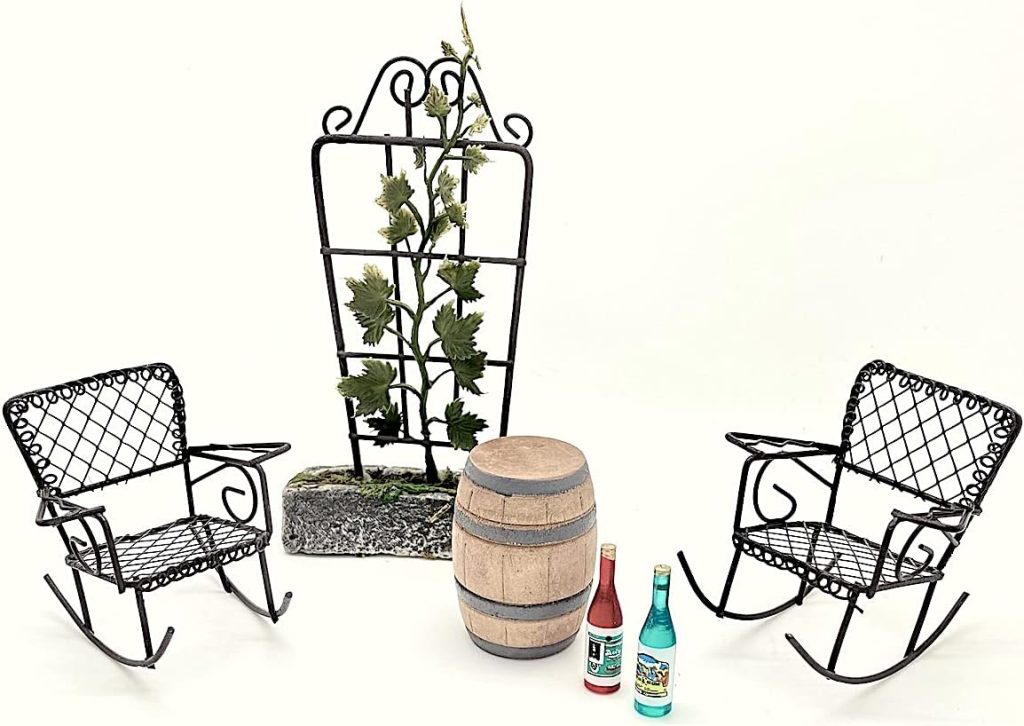 Snickerdoodle Smalls Wine Time Miniature Wine Barrel, Grape Vine Adorned Trellis on Hedge Base, Chairs and Wine Bottle Set for Fairy Garden, Dollhouse, Terrarium or Home Decor (SS-004)
Amazing Grape Vine Trellis
This amazing grapevine trellis is perfect for a fairy garden, especially for a vineyard or winery. There are even some adorable chairs for people to sit near the trellis and admire the vines while sipping on a glass of wine. The wine barrel makes a great table. Imagine having some fairy treats on it like cookies filled with grape jelly. Learn more here.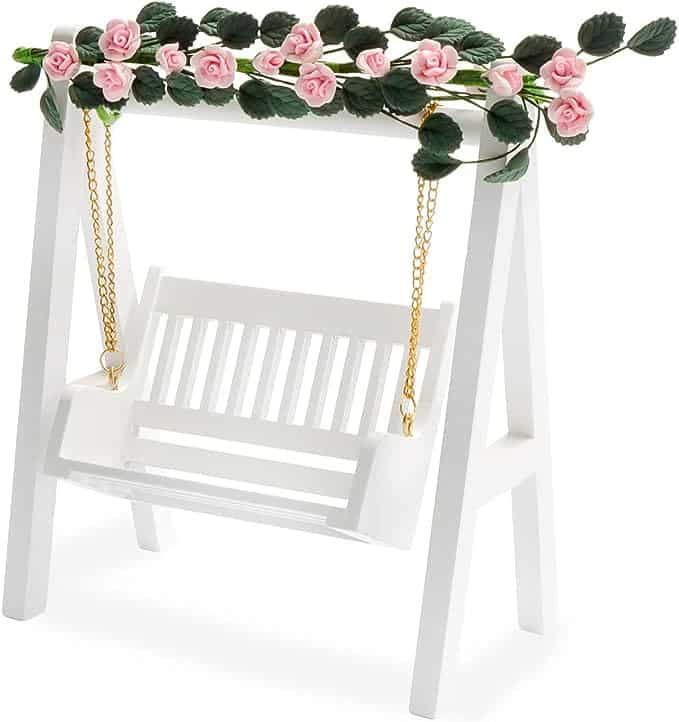 2 Pcs Mini Fairy Garden Accessories, Wood White Swing with Pink Flower Vine Miniature Swing Mini Furniture Swing Chair for Mini House Furniture Decoration Ornaments
Pretty Porch Swing Trellis
This pretty porch swing trellis is amazing for a fairy garden. The vines are growing up over top and add an amazing color accent to the white swing. We can imagine how amazing the pink flowers smell when a fairy enjoys sitting on their porch and swinging too. Learn more here.
Trixy The Trellis Fairy™ Travel Coffee Mug
You can also enjoy Trixy and her stunning trellises on her collection of products. We think this travel mug is a great idea since you can fill it up with your favorite hot beverage and it will stay warm for a while, so whether you're working in the garden or sitting out on the porch, you can be comforted by a wonderful drink. Learn more here.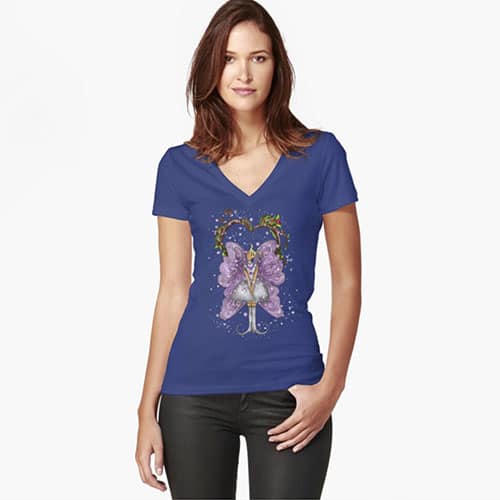 Trixy The Trellis Fairy™ Fitted V-Neck T-Shirt
You can also wear Trixy's magic. She has leggings, t-shirts, skirts, and dresses in her amazing collection. There are various items and sizes starting out for babies and going up to adult. Explore Trixy's collection for all the details. We decided to show you a V-Neck T-Shirt. This t-shirt is available in several colors and sizes. Pictured above is the navy blue option. Learn more here.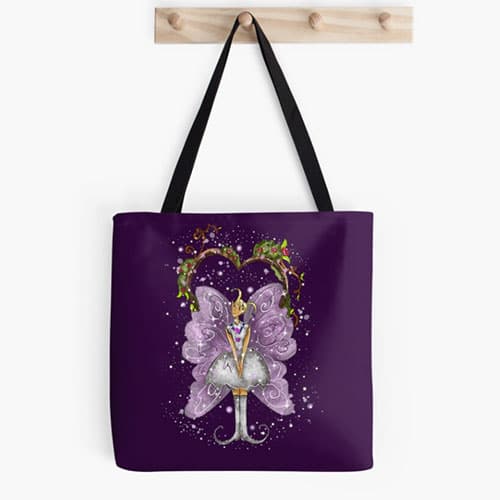 Trixy The Trellis Fairy™ Tote Bag
There are several options available when it comes to picking one of Trixy's tote bags. You can find them in cotton or all over print. Three sizes are available. These are great for getting groceries, for library books, as a gift bag and so much more. Learn more here.
We hope that you've had a great time in Teelie's Fairy Garden with Trixy the Trellis Fairy. It's a wonderful time to have a magical adventure. Please visit us again soon on social media.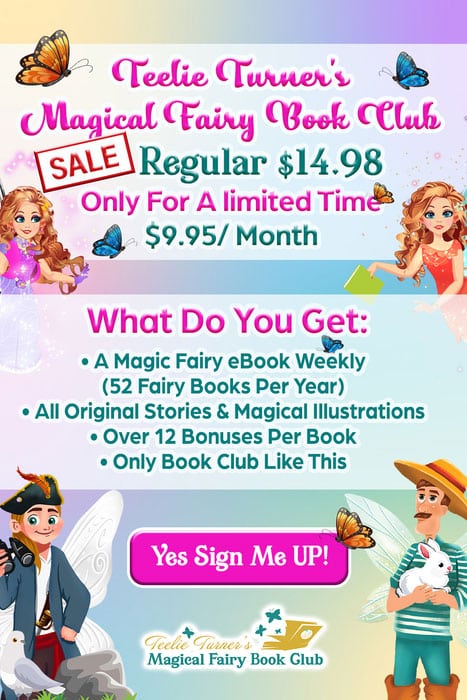 Join the Teelie Turner Magical Fairy Book Club here. 
Discover Teelie Turner's complete collection of magical books here. 
Discover one of our magical book trailers.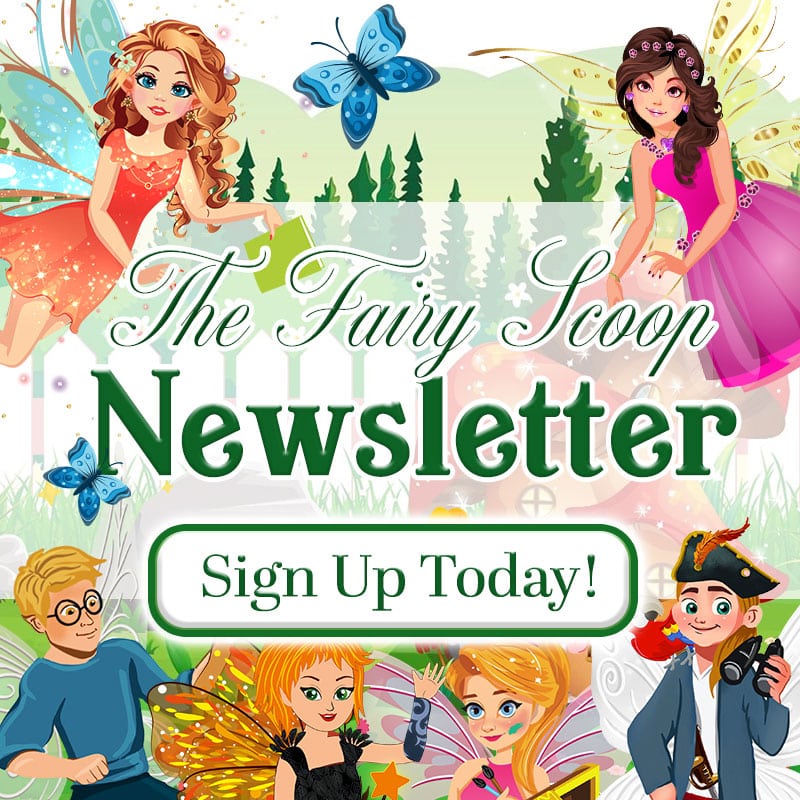 Sign up for The Fairy Scoop Newsletter here. 
Just a disclaimer – We have partnered with these companies because we use their products and/or proudly trust and endorse them – so we do receive a commission if you make a purchase or sign up for services. Often, we are able to negotiate special discounts and/or bonuses, which we will pass on to you via our links. We often get short notice on sale items available for 24-48 hours as we will pass these savings onto you.