It's summer vacation time. Welcome to our remarkably awesome fairy tale adventure. We're going on a camping trip and Chrissy the Camping Trip will lend us a hand in ensuring that we're prepared for a great time. Teelie's Fairy Garden cannot wait for this amazing trip.
You can also enjoy this adorable video.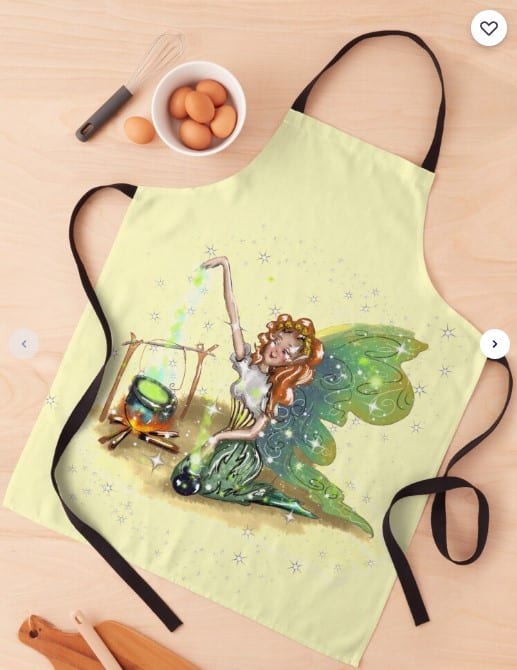 An apron is great for a camping trip. It can keep you from getting food on your clothing, especially when you likely didn't bring all that many changes of clothing in your camping gear especially if you're trying to travel light. This apron features Chrissy the Camping Fairy on it. You can find an apron with your favorite fairy on it too. Learn more here.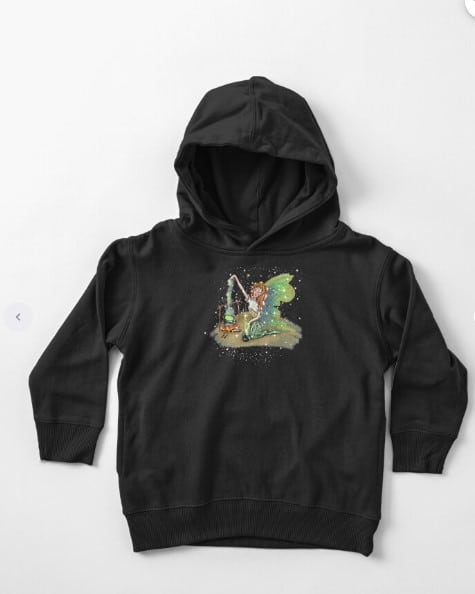 The right clothing is essential for a camping trip. You want all members of your family to be prepared for any kind of weather. There are numerous pieces of clothing in Teelie Turner's magical collections featuring all her fairies. We decided to show you a toddler pullover hoodie that has Chrissy the Camping Fairy on the front. Learn more here.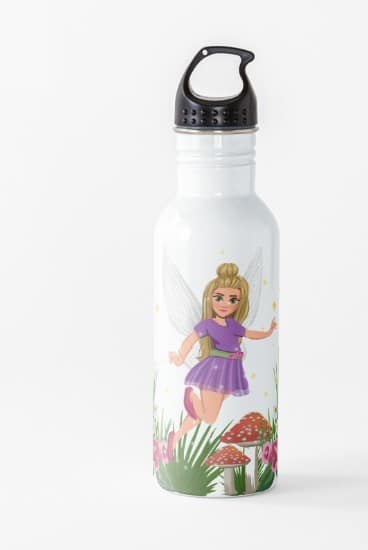 Chrissy the Camping Fairy recommends that every member of the family have their own water bottle during a camping trip that can be refilled. These are especially important if you're going on a hike and will need to hydrate yourself before returning to the campsite. You can get a different fairy for each family member, so everyone knows which water bottle is theirs. Chrissy the Camping Fairy asked us to show you this beautiful water bottle that has her friend Susan on it. Susan is Tommy Tinker's niece. Learn more here.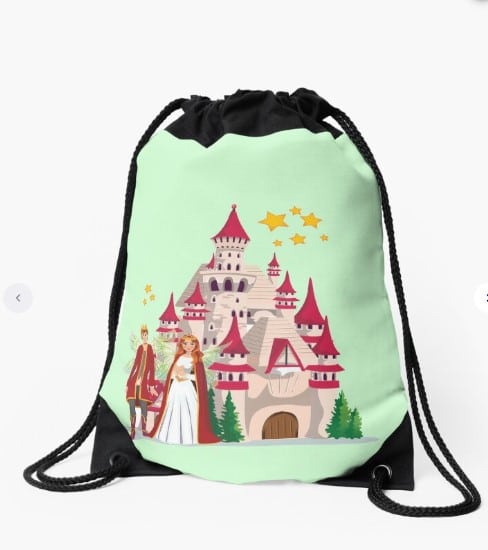 A drawstring bag is also great for a camping trip. You can use it to tie items up and place them up high in a tree or just to carry important items with you on your trip. If you're taking a snack with you on a hike, these drawstring bags work great for that too. We decided to show you the King Henry and Queen Olivia drawstring bag. They are the official rulers of the Fairy Kingdom. Learn more here.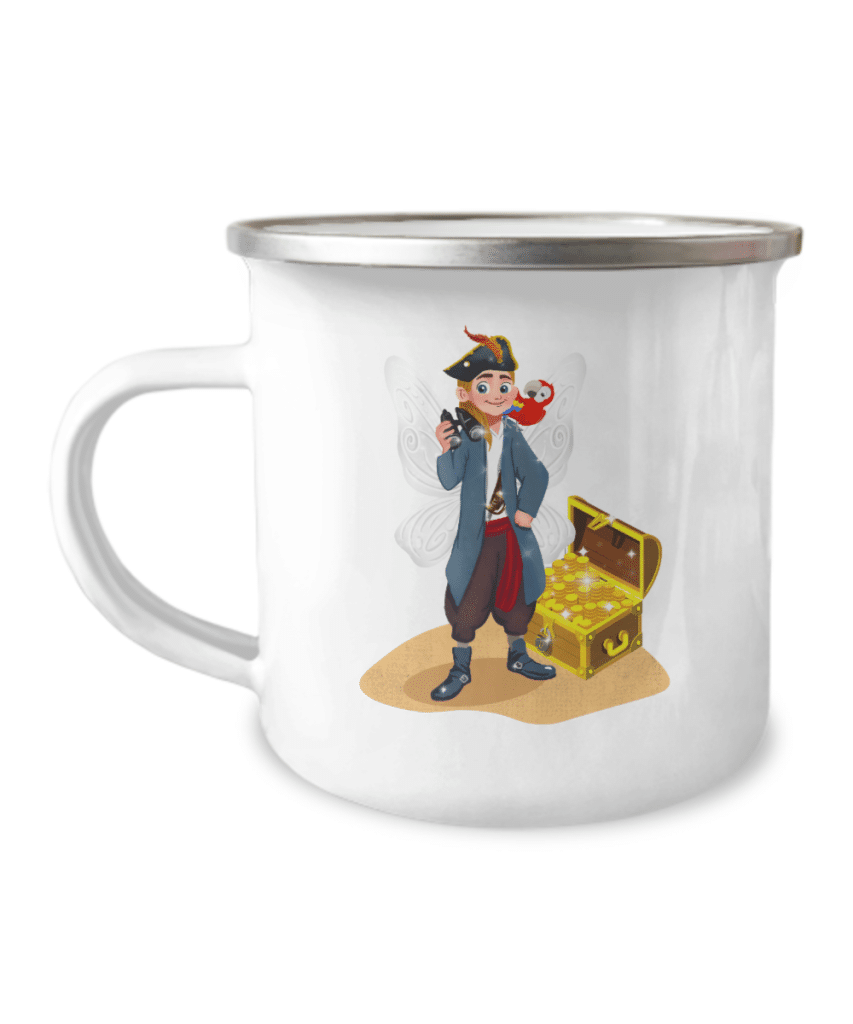 A mug that won't break when you're out camping is important. Use it for coffee, tea, hot cocoa, or even a cup of soup. This mug from the Teelie Turner fairy collection features Pirate Pete on it. Learn more here.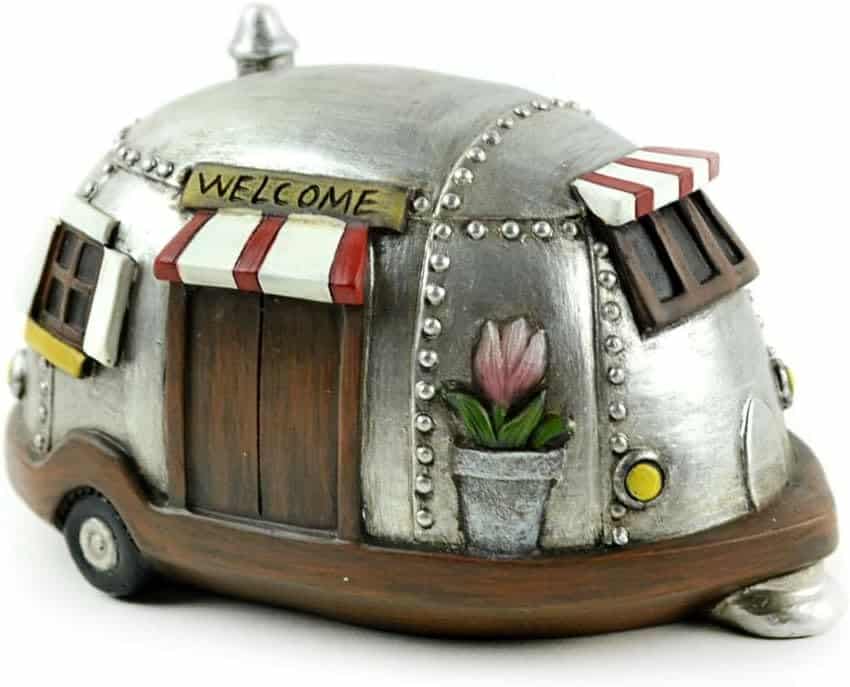 You'll have to decide if you're going to be camping in a tent, or a camper. In Fairy Land, we have some very cute campers like this retro Airstream RV Camper that even has a welcome sign. Learn more here.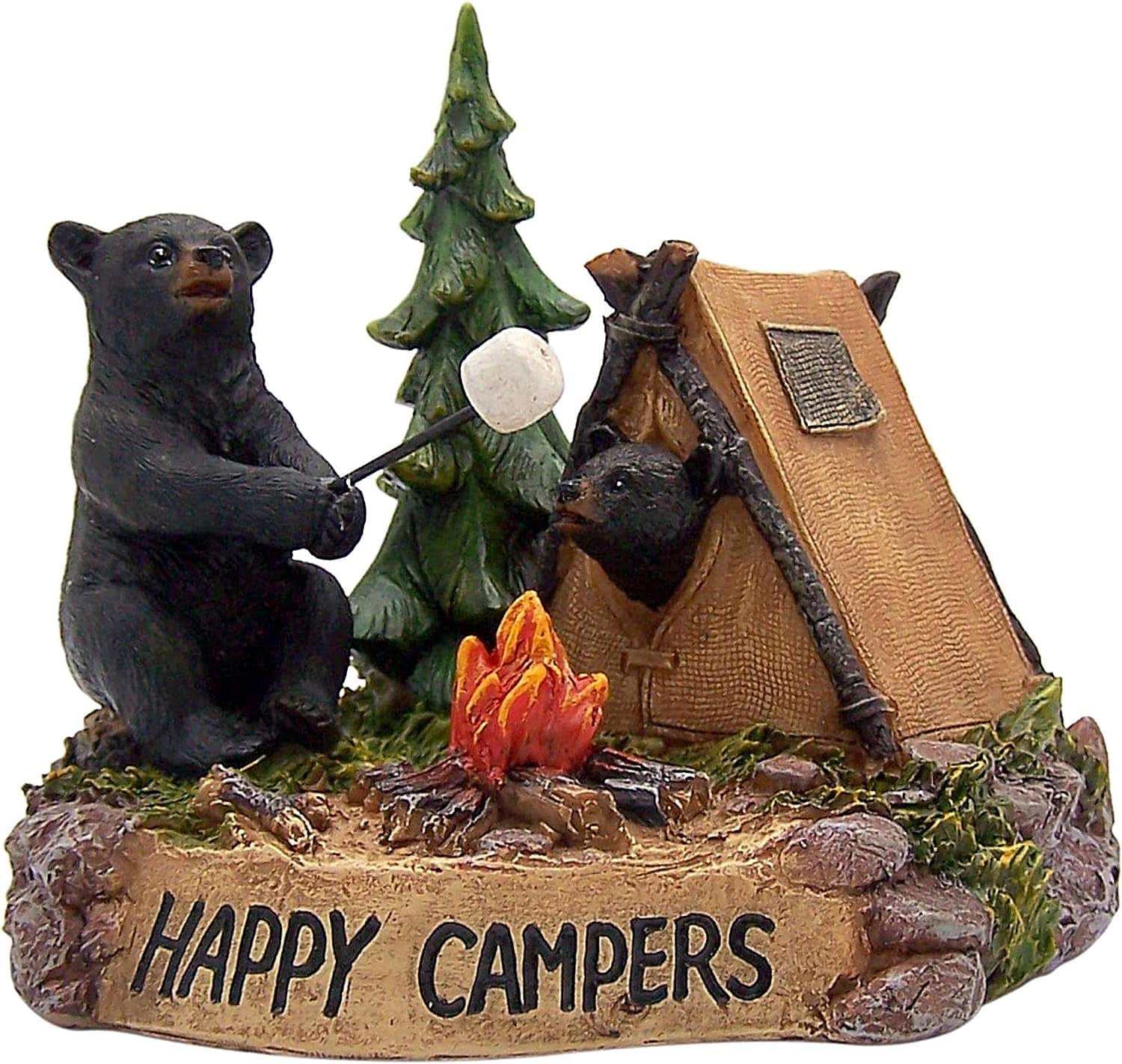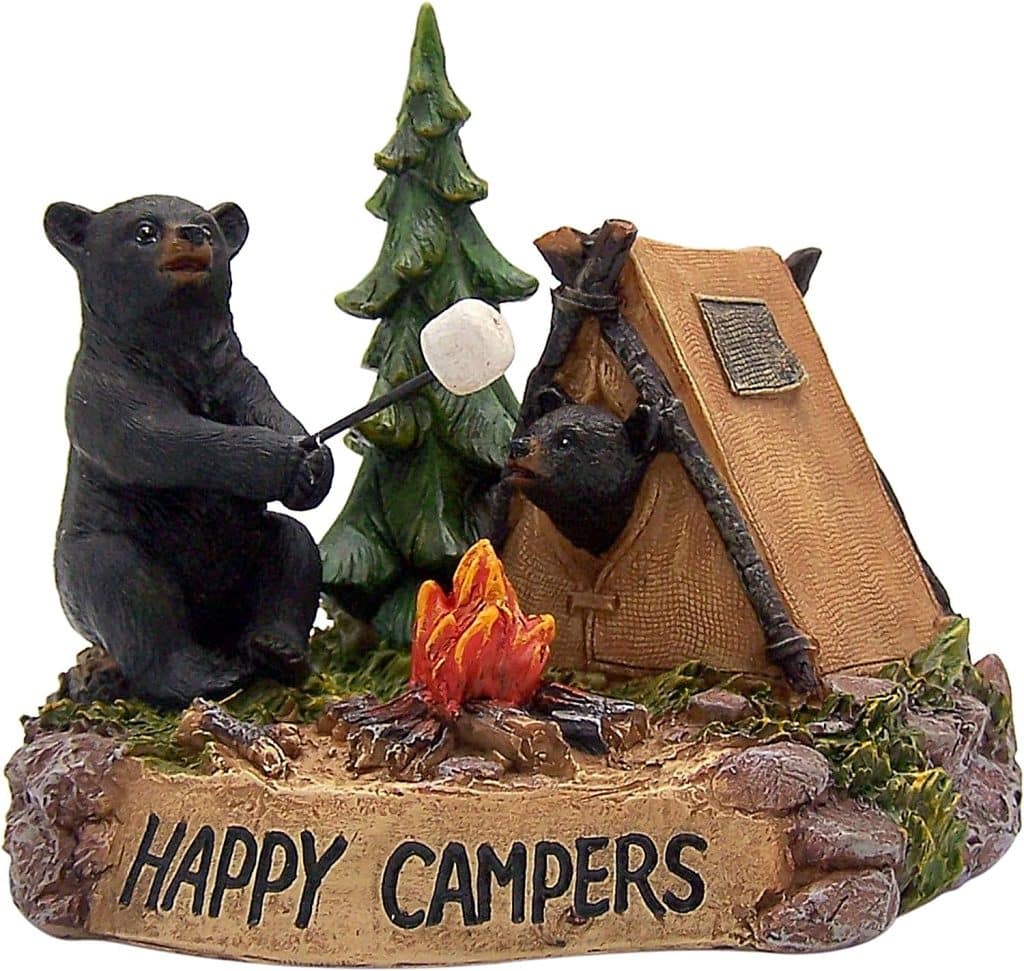 Normally, we wouldn't recommend welcoming bears into your campsite to join you in roasting marshmallows. However, you must understand that in Fairy Land things are different because of fairy dust. Learn more here.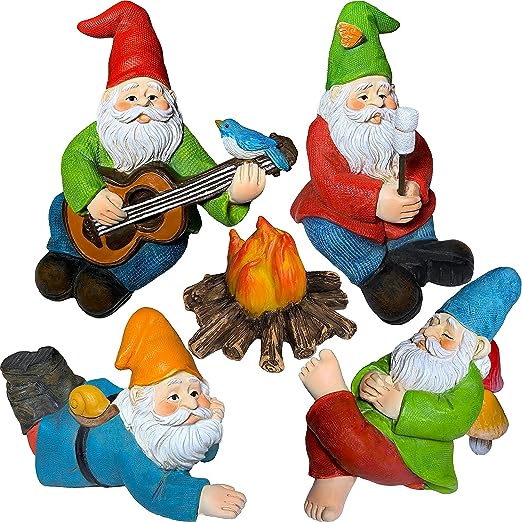 You're going to want to have a way to entertain yourself around the campfire at night. These gnomes have figured out some great ways including with music. You should also bring some matches on your camping trip so you can light the fire unless you're like Chrissy the Camping Fairy and have magic fairy dust. Learn more here.
We hope that you've enjoyed this remarkably awesome camping adventure in Teelie's Fairy Garden. Be sure to visit us again for more magic.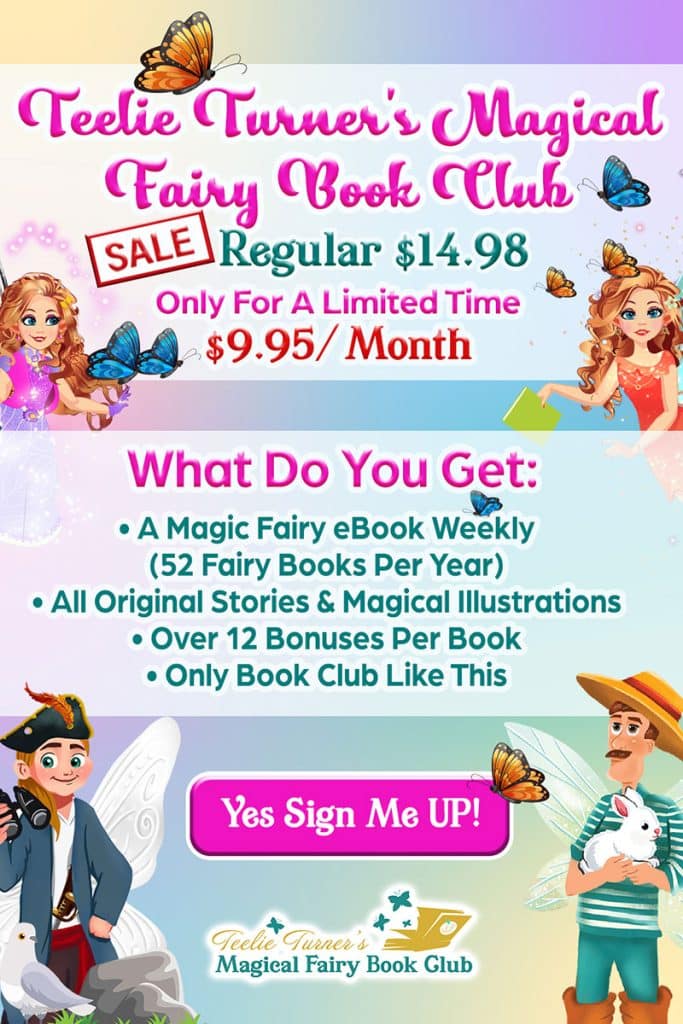 Join the Teelie Turner Magical Fairy Book Club here. 

Discover Teelie Turner's complete collection of magical books here. 
Discover one of our magical book trailers.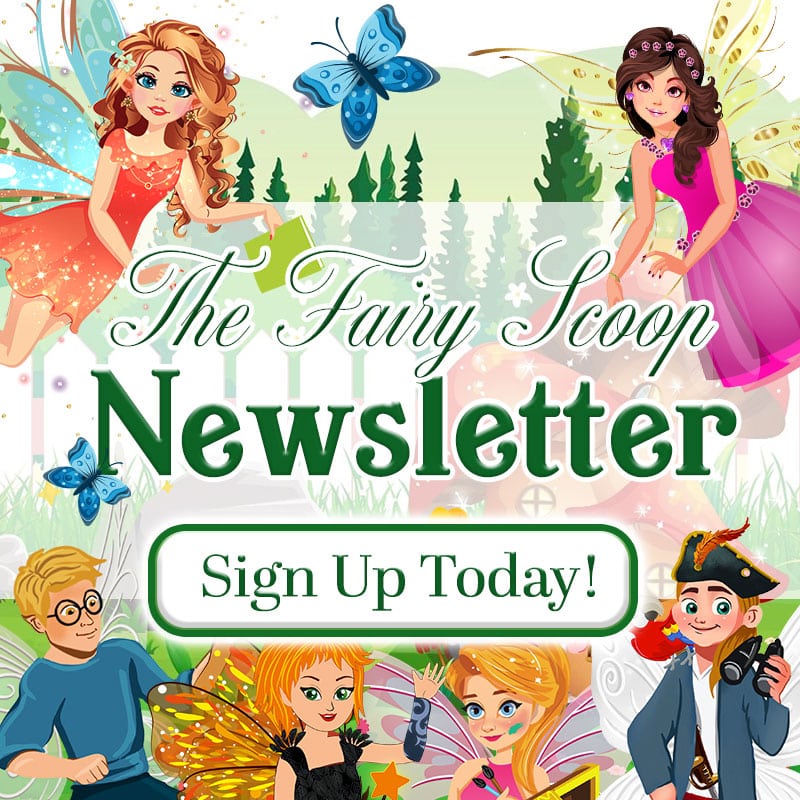 Sign up for The Fairy Scoop Newsletter here. 
Just a disclaimer – We have partnered with these companies because we use their products and/or proudly trust and endorse them – so we do receive a commission if you make a purchase or sign up for services. Often, we are able to negotiate special discounts and/or bonuses, which we will pass on to you via our links. We often get short notice on sale items available for 24-48 hours as we will pass these savings onto you.