Enjoy a magical Christmas in July adventure in Teelie's Fairy Garden. This week we're going on the search for fantastic and amazing pet-themed decorations.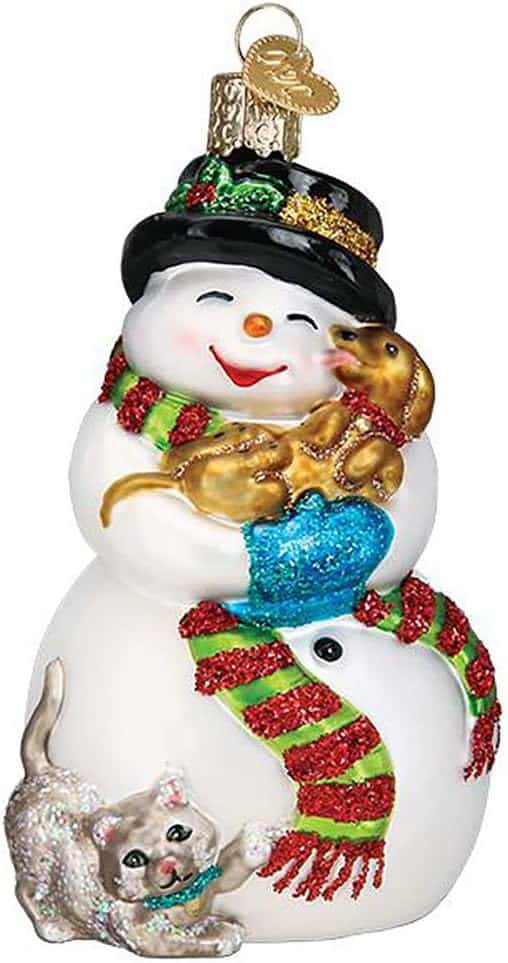 Old World Christmas Ornaments Snowman with Playful Pets Glass Blown Ornaments for Christmas Tree
Playful Snowman Ornament
This beautiful snowman ornament is made from blown glass and has a cat and dog on it. It is perfect for some fun Christmas in July décor in your home. Learn more here.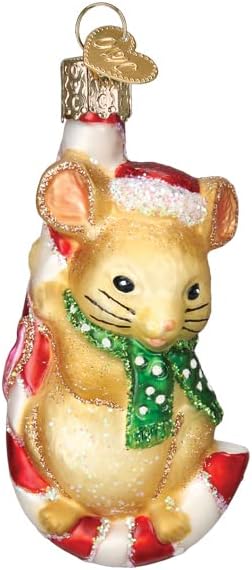 Old World Christmas Christmas Mouse Glass Blown Ornament for Christmas Tree
Enchanted Mouse Ornament
Have a day that is filled with happiness when you celebrate Christmas in July with lots of smiles. We don't think anyone can resist the charm of this adorable blown glass mouse that is holding onto a candy cane. Learn more here.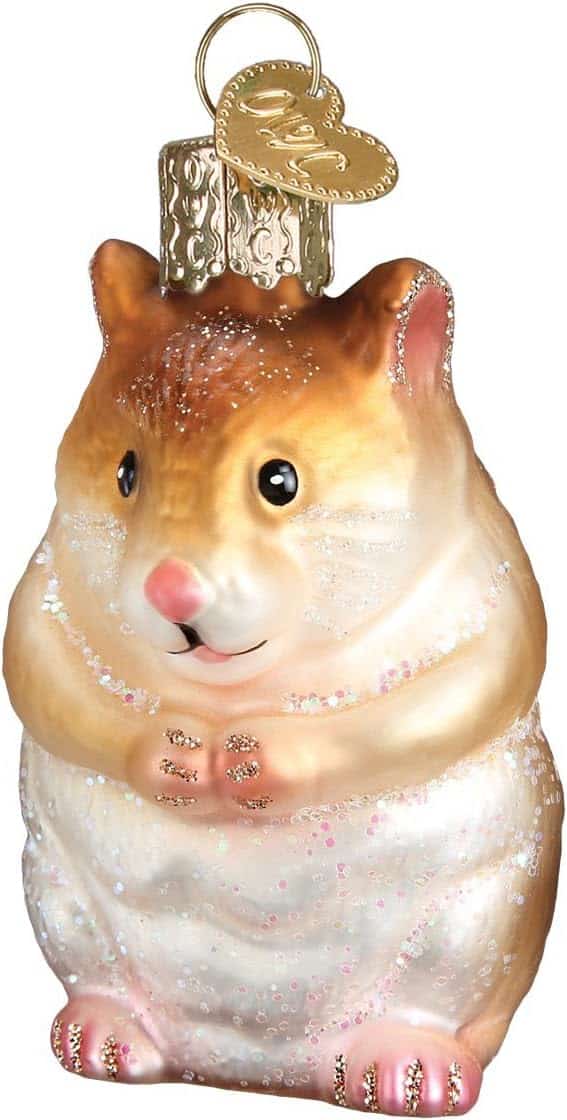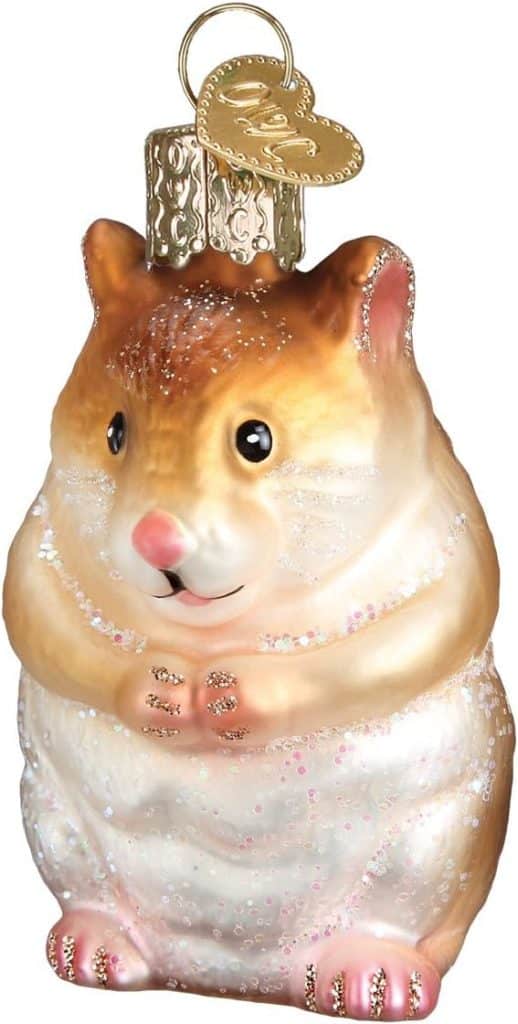 Old World Christmas Animal Collection Glass Blown Ornaments for Christmas Tree Hamster
Adorable Hamster Ornament
This adorable hamster ornament is glass blown and super sparkly. It is sure to bring some magic to your Christmas tree this Christmas in July. You can also use the same ornaments for your tree in December, making these practical and cost-effective options for your celebrations. Learn more here.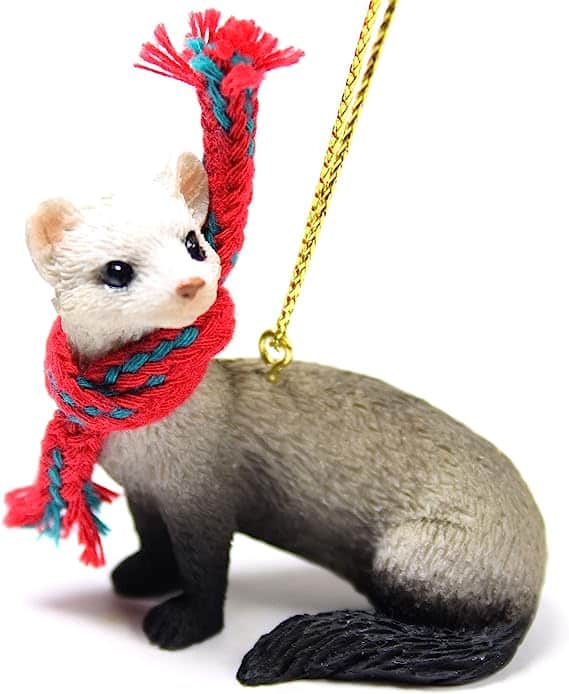 Conversation Concepts Ferret Tiny Miniature One Christmas Ornament – Delightful!
Fantastic Ferret Ornament
This fantastic ferret ornament is sure to open up lots of conversations when people see your Christmas tree especially if you don't own a ferret. We love the adorable scarf that makes it look warm and cozy. Learn more here.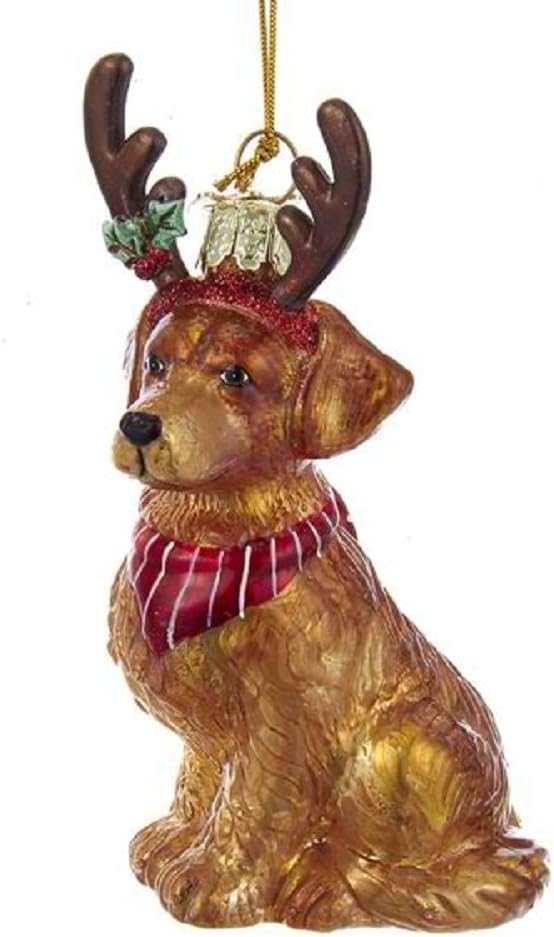 Noble Gems™ Golden Retriever With Antlers Glass Ornament for Christmas
Sweet Christmas Dog
This sweet golden retriever wanted to get in on the Christmas fun and decided to wear some Christmas antlers. This glass ornament is beautiful and would be amazing on your holiday tree this July. It is from the Kurt Adler Collection. Learn more here.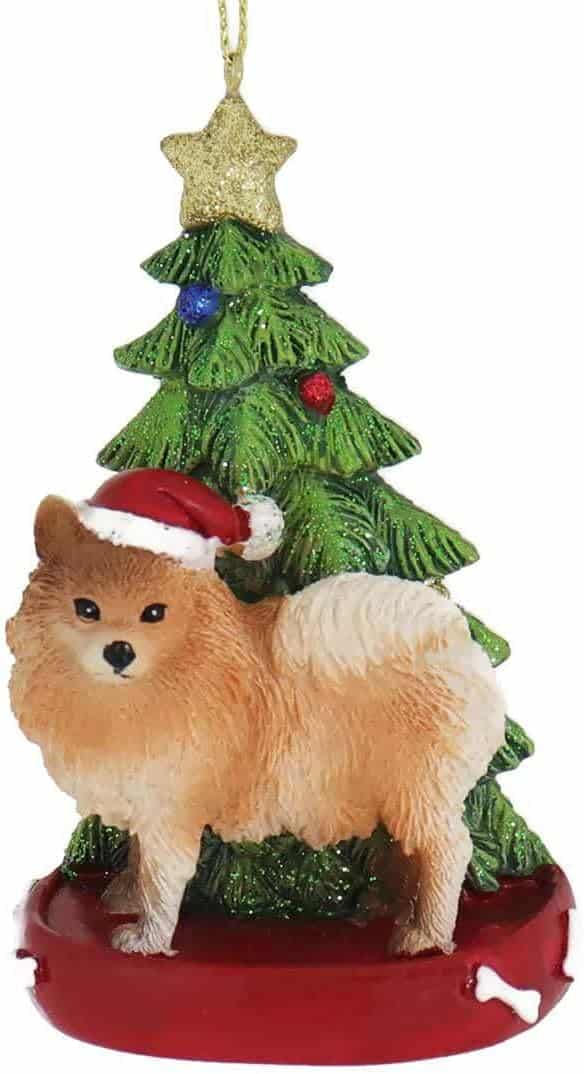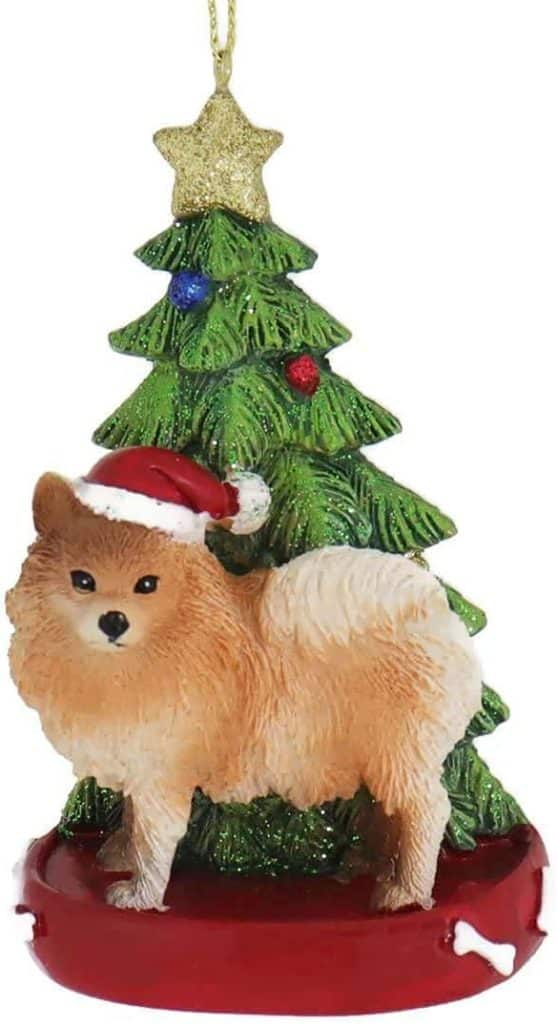 Pomeranian With Christmas Tree Ornament, Resin For Personalization
Magical Dog Ornament
Feel the holiday magic in the air as you put this perfect Christmas tree ornament up for Christmas in July at your place or give it as a gift. This adorable Pomeranian is standing by a Christmas tree wearing a Santa hat. There's even room to personalize the ornament which also comes from the Kurt Adler collection. Learn more here.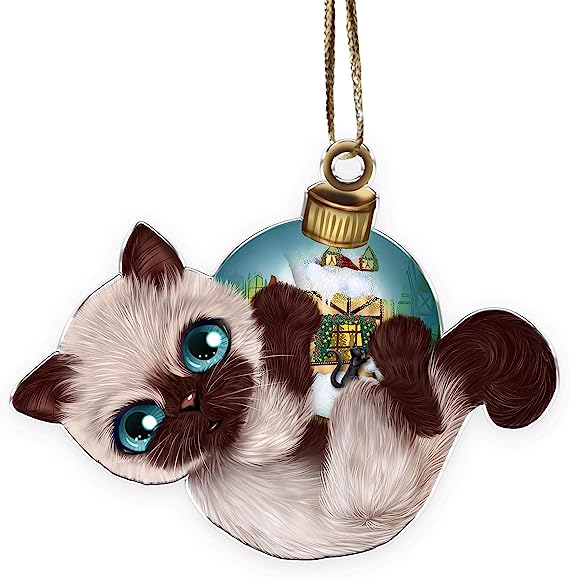 Brown Cat Ball Christmas Ornaments – Brown Cat Xmas Decor Tree Hanging
Intriguing Cat Ornament
Enjoy the cat's curiosity with this intriguing Christmas ornament. The brown cat is holding onto a Christmas tree ornament with its paws. It is a fun scene for your Christmas in July tree. Learn more here.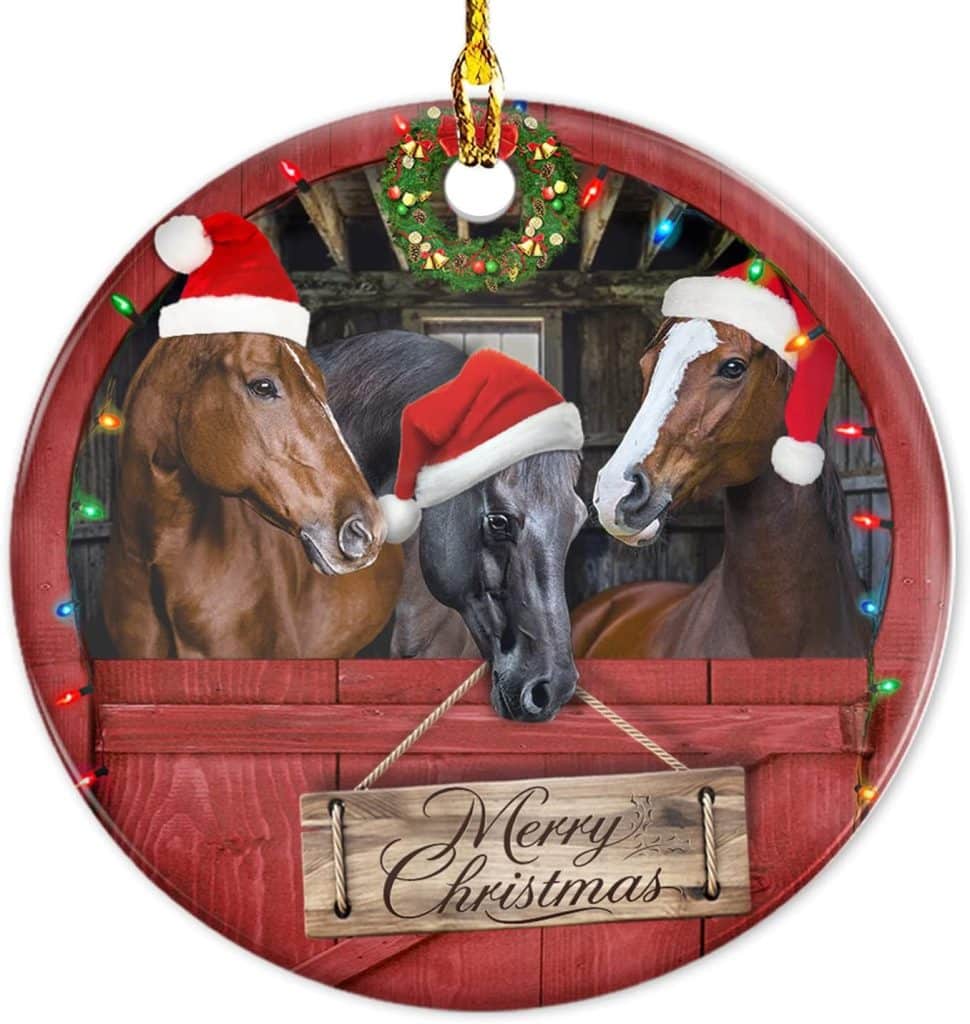 Farmhouse Horses Christmas Ornaments, Farmhouse Christmas Tree Holiday Decor, 2023 Christmas Horse Ornaments Hanging Tree Decorations, Horse Gifts for Women, Christmas Horses Ceramic Ornaments
Happy Horses Ornament
These three happy horses want to wish you a Merry Christmas on their cute round ornament. Join them in the barn or on your Christmas tree for some holiday cheer. Learn more here.
Teelie's Fairy Garden hopes you feel excited for Christmas in July with these ornaments.  Please keep visiting our website and social media accounts. You don't want to miss out on the treasures that this season has to offer you.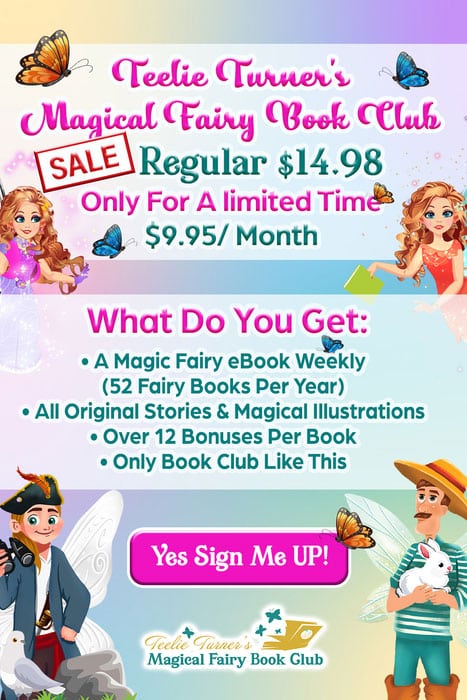 Join the Teelie Turner Magical Fairy Book Club here.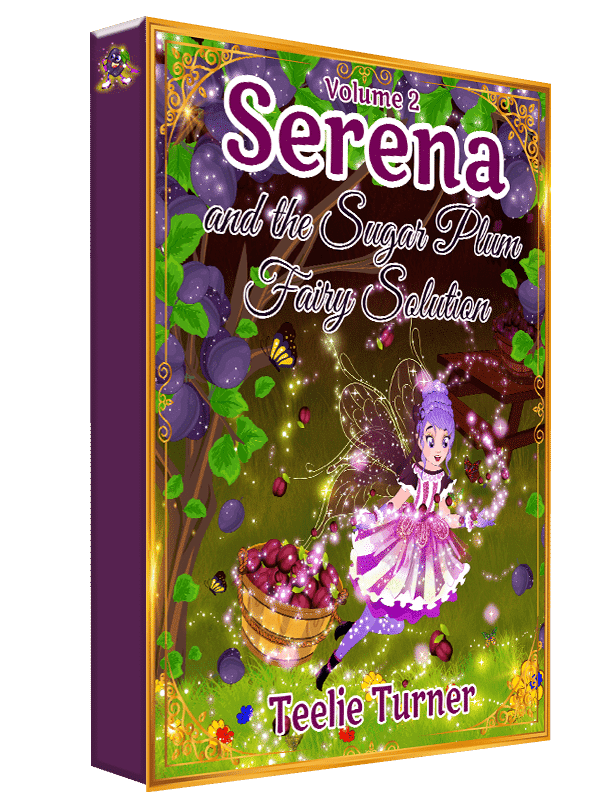 Discover Teelie Turner's complete collection of magical books here. 
Discover one of our magical book trailers.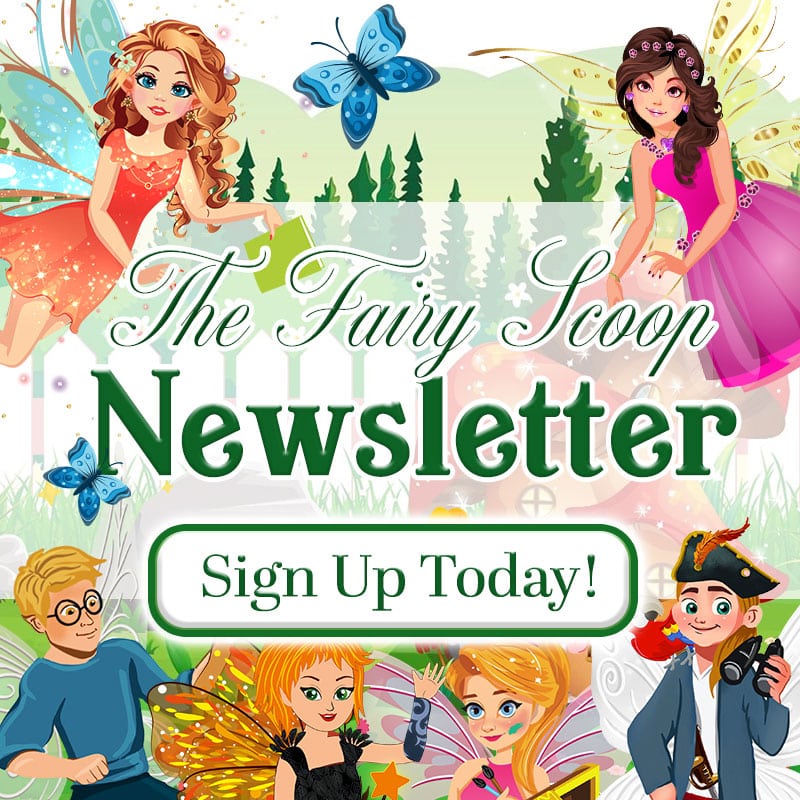 Sign up for The Fairy Scoop Newsletter here. 
Just a disclaimer – We have partnered with these companies because we use their products and/or proudly trust and endorse them – so we do receive a commission if you make a purchase or sign up for services. Often, we are able to negotiate special discounts and/or bonuses, which we will pass on to you via our links. We often get short notice on sale items available for 24-48 hours as we will pass these savings onto you.