Welcome to Teelie's Fairy Garden. In anticipation of a new Teelie Turner book release which will be about Farmer Jonathan who is a fairy farmer, Farmer Jonathan asked us to share some magical décor featuring boots with you.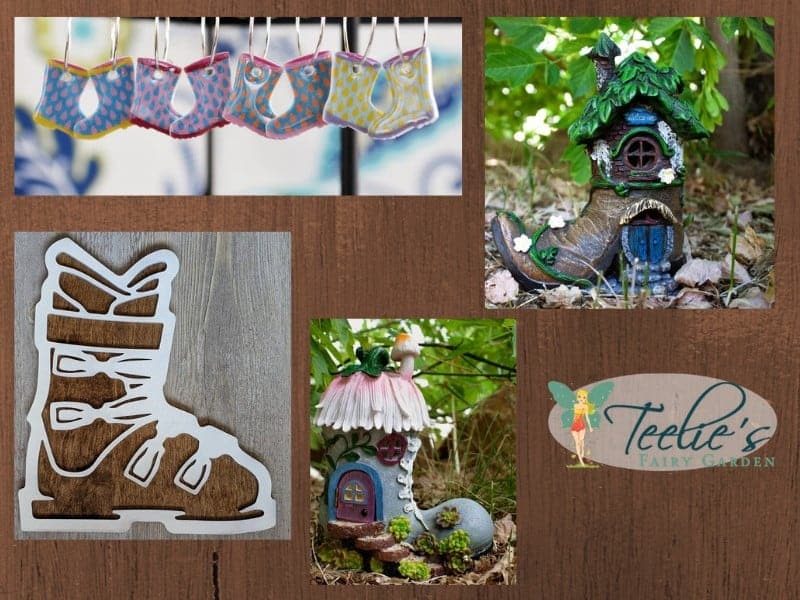 How Do You Wear Your Boots?
How do you wear your boots? Is it a fairy riddle? No, it is just a bit of magic, and a creative twist, made by an Etsy shop owner who turned miniature rain boots into cute earring. You can find them in several colors.
The Art of Boots
This wooden ski boot makes for a great piece of wall art. It is different and imaginative. Find it on Etsy.
Magical Boot Shaped Cottage
We found a magical fairy cottage in the shape of a cowboy boot. It is spectacular and has an adorable blue door and some vines on its roof. Find it on Etsy.
Floral Boot Fairy Home
We found a second fairy boot home. This one is a tiny gray boot with a pink flower roof. Wooden steps lead up to the miniature fairy door. Find it on Etsy.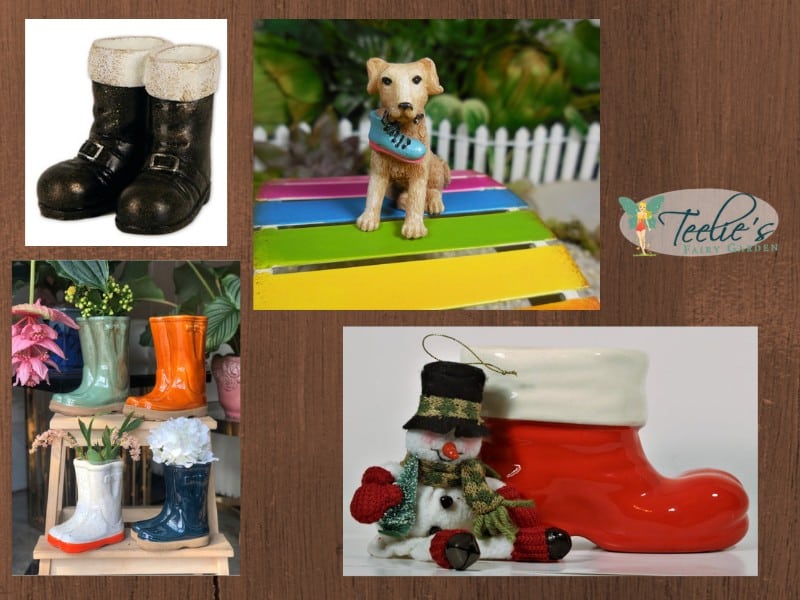 Sparkling Santa Boots
We found a miniature pair of Santa boots that have sparkles on them. Do the sparkles help Santa to have the magic that he needs to accomplish his mission every year? Find them on Etsy. They'd look great in your Christmas fairy garden.
Fetch My Boots
We found a miniature of a golden retriever puppy that is fetching someone's boot. It is extremely adorable. We just hope the puppy only carries its owner the boot and doesn't chew on it. Find it on Etsy.
Who Put Their Boots on the Table?
We found some bright and colorful vases that are shaped like boots that will add some magic to your table. In this case, it is alright to put your boots on the table. Find them on Etsy.
Versatile Holiday Boot
We found a vintage red Christmas boot on Etsy, that could work as a candy dish, centerpiece, or planter. There is only one available.
We hope that you have enjoyed the magic of all these boots that can be used for decorations in your home. On behalf of Farmer Jonathan and all the Wee Folk in Fairy Land, we would like to thank you for joining us today and invite you to continue visiting Teelie's Fairy Garden. Many new books and announcements are on the horizon.
The Wee Folk are also launching a magical cookbook. Watch our video to learn more and send your recipes to ideas@prtfg.com or submit online here. Let's see how international the Wee Folks can make this special community project. We're looking for recipes for the following categories: Cold Weather Comfort Food, International, Appetizers, Desserts, Drinks, and Christmas. Do you have an amazing recipe, but it doesn't fit into these categories? Send it to us anyway and we'll find a way to feature it in this incredible winter wonderland cookbook. We hope to release a new cookbook for every season to keep the magic flowing.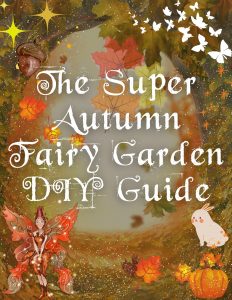 The fairies would also like to invite you to discover their Super Autumn DIY Fairy Guide with fairy gardening ideas on the themes of autumn, Halloween and Thanksgiving. Find it here.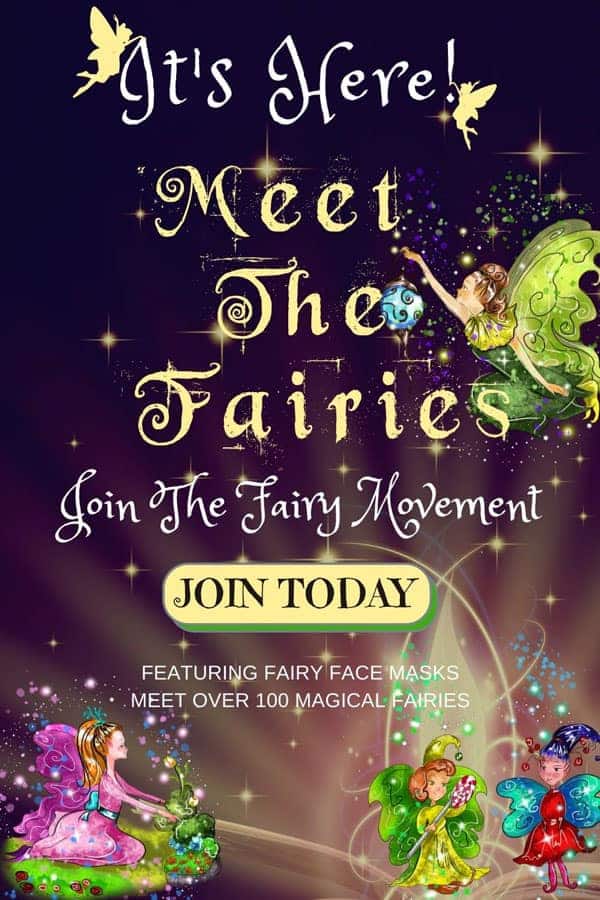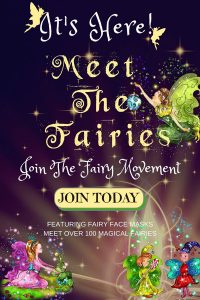 Sign up to get a copy of the Meet the Fairies catalogue / book. It's an enchanted opportunity to get better acquainted with over a hundred incredible fairies. https://2pj1zl0m.pages.infusionsoft.net/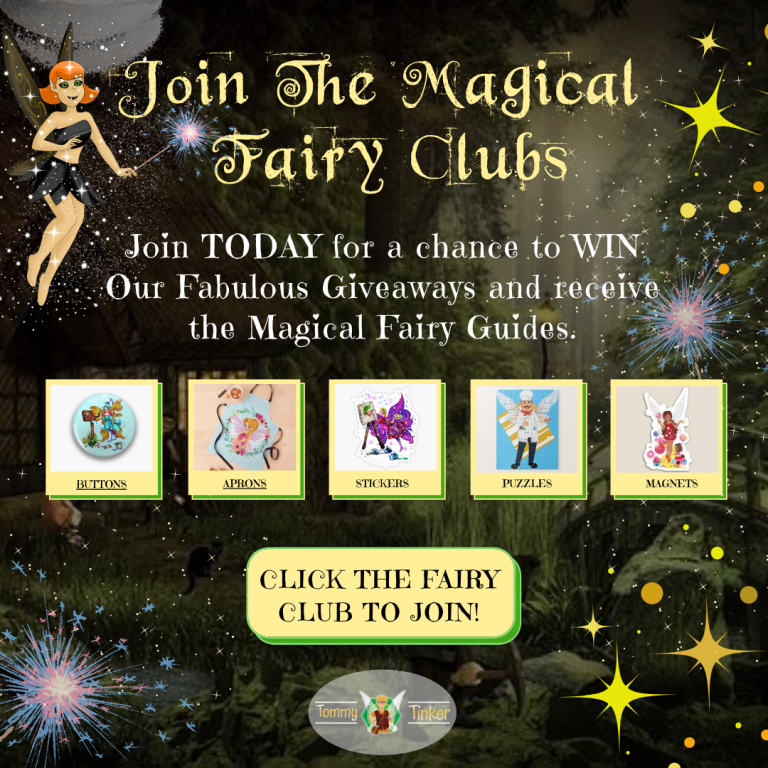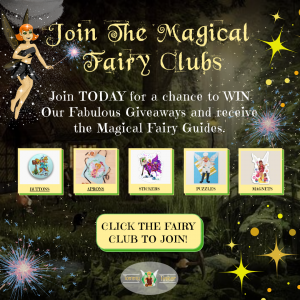 The Fairies have started several magical fairy collector's clubs. Learn more about them here. All our clubs come with intriguing downloads and chances to win wonderful prizes.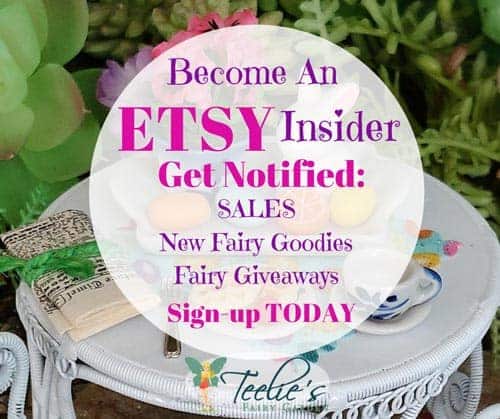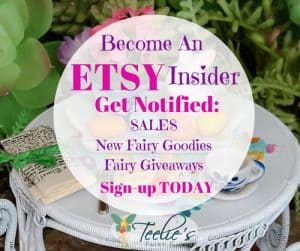 You can also sign up to be an Etsy insider and get notified by e-mail about fairy giveaways, goodies, and sales. Sign up here. 
Just a disclaimer – We have partnered with these companies because we use their products and/or proudly trust and endorse them – so we do receive a commission if you make a purchase or sign up for services. Often, we are able to negotiate special discounts and/or bonuses, which we will pass on to you via our links. We often get short notice on sale items available for 24-48 hours as we will pass these savings onto you.