Welcome back to Teelie's Fairy Garden. It's a magical place to be and we are preparing for a lucky time of year. St. Patrick's Day will be here in less than a month, so we have found some magical miniatures to share with you.  They're all from the Teelie's Fairy Garden Etsy shop. 
Enjoy this magical video about St. Patrick's Day.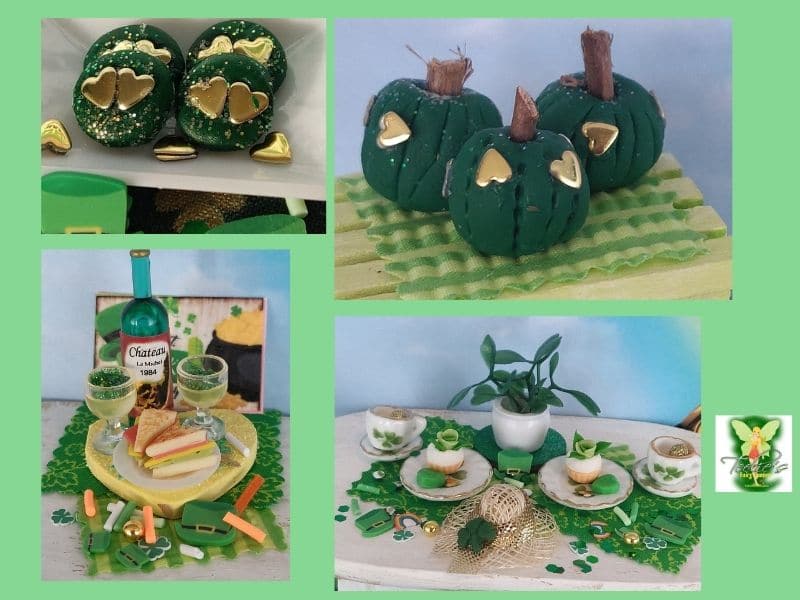 Gorgeous Green and Gold Cookies
Celebrate St. Patrick's Day delights with some gorgeous green and gold cookies. Fairies absolutely love sweets, and these are on the top of many fairies' wish lists to enjoy this St. Patrick's Day. Learn more here.
St. Patrick's Day Pumpkins
In Fairy Land, we enjoy pumpkins for all occasions. These gorgeous miniature green pumpkins that have gold hearts on them match the cookies that the fairies are going to enjoy. These pumpkins would make an excellent centerpiece. Find out more here.
Wine and Dine With the Fairies
Enjoy a special celebration with the fairies for St. Patrick's Day. Wine is part of this magical treat as is a sandwich. You'll also receive many other special fairy items including a St. Patrick's Day sign and wooden heart. Full details are available here.
Incredible Shamrock Tea Party
Enjoy a fun tea party with the fairies. Cupcakes, cookies, and a tea service for two fairies is part of this magical fairy offering. Learn more here.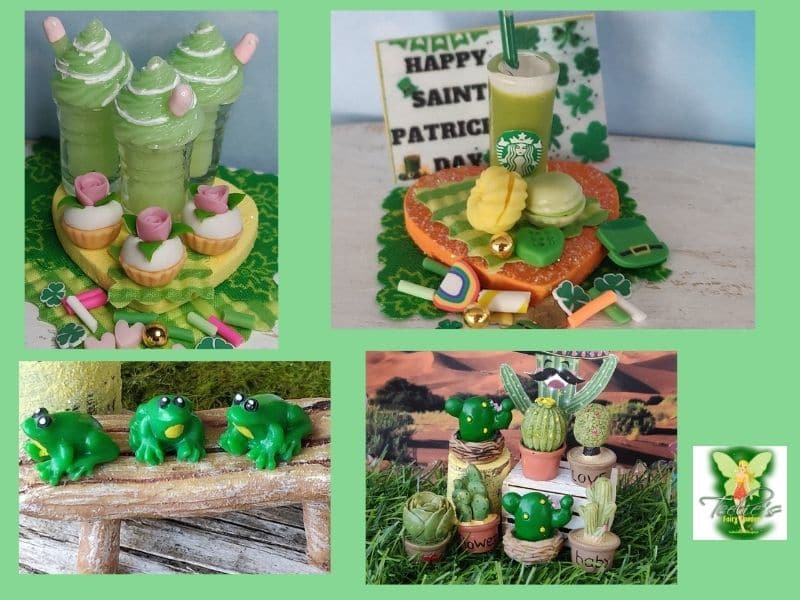 Magical Milkshakes and Cupcakes
Celebrate St. Patrick's Day with some sweet treats like green milkshakes and cupcakes with pink rose cupcakes on top. The fairies love anything that has sugar in them, and their metabolisms allow sweets to be their principal dietary requirement. It's just another amazing thing about Fairy Land. Find these treats here.
Sweet St. Patrick's Day Picnic
If the weather is right where you are then consider hosting a magical St. Patrick's Day picnic for your fairies. We have put together an assortment of treats for your picnic including special green Starbucks drinks, cookies, and candy. Discover these amazing treats here.
Amazing Miniature Pet Frogs
These miniature frogs are so adorable, and their green color makes them the perfect addition to a St. Patrick's Day fairy garden. They'll sing you a song and keep you entertained every evening. Meet them here.
Fun Fairy Garden Plants
These cactuses are a great choice of plants for a St. Patrick's Day fairy garden. They would look amazing as a centerpiece or backdrop for your festivities too. Find them here.
Thank you again for visiting Teelie's Fairy Garden. We hope that you'll come back soon to enjoy some magic with us. Fairy Land is a wonderful place to be.
We hope that you'll enjoy this magical video too. We have so many amazing ones for your enjoyment.
Meet Felicia the Magical Fairy Book Club Fairy here.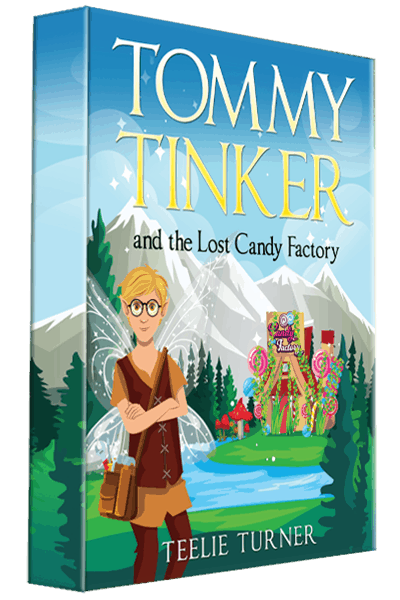 Discover Teelie Turner's complete collection of magical books here.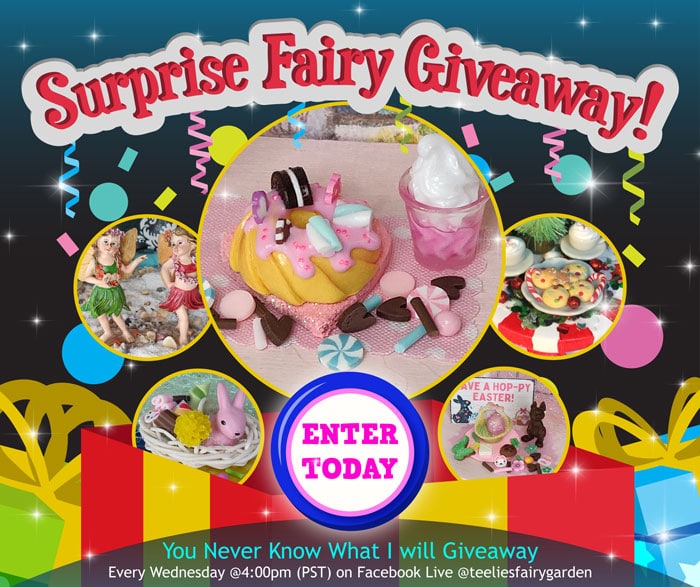 Every Wednesday, Teelie Turner will be giving away something special in a magical surprise giveaway. You'll never know what it might be and that is part of the magic that goes along with this. Sign up now for your chance to win.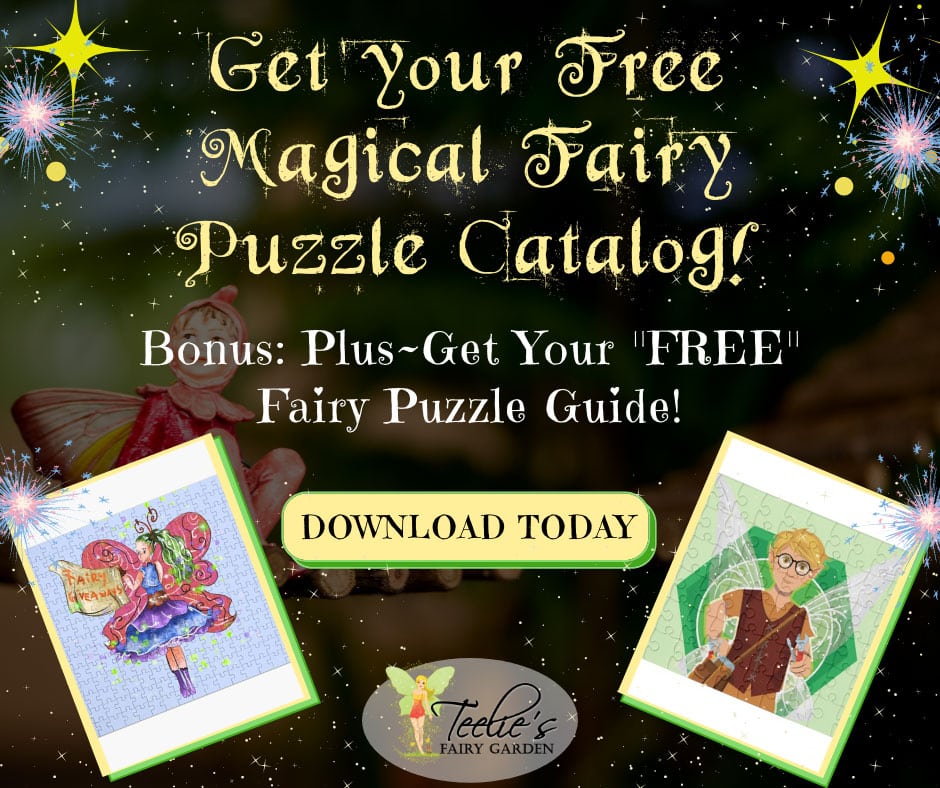 Several magical fairy catalogs and guides are available as a free download. Learn more about them here.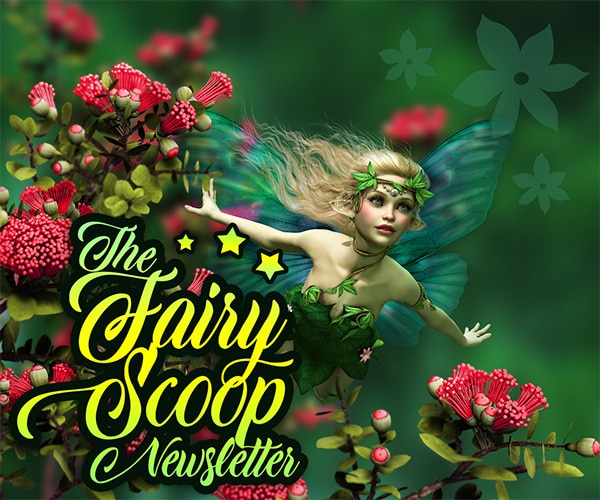 Sign up for The Fairy Scoop Newsletter here. 
Just a disclaimer – We have partnered with these companies because we use their products and/or proudly trust and endorse them – so we do receive a commission if you make a purchase or sign up for services. Often, we are able to negotiate special discounts and/or bonuses, which we will pass on to you via our links. We often get short notice on sale items available for 24-48 hours as we will pass these savings onto you.