Thank you for visiting Teelie's Fairy Garden. We are so glad that you could join us this week. We're going to be exploring magical garden stakes. The ones we have chosen vary in size, some work for a garden bed and others for plant pots.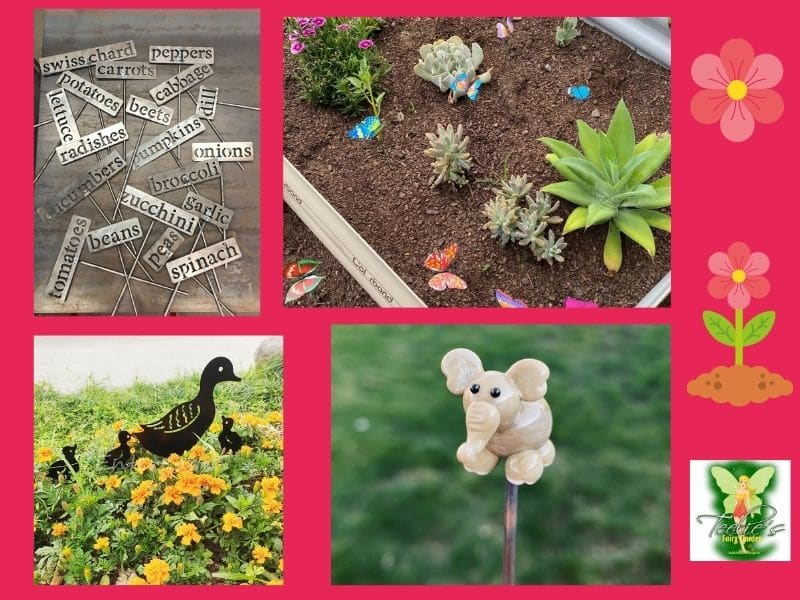 Metallic Vegetable Markers
These metallic garden markers are a great way to keep track of what you've planted where in your garden. They are also shiny which will please the fairies that visit your garden. Find them on Etsy.
Beautiful Butterfly Stakes
These butterfly garden stakes will bring joy to anyone who sees them. They can add some color to your garden while complementing the plants that grow there. You can also use them to mark where you've planted seeds or bulbs to ensure you don't dig up something you don't want to when you're making or weeding your garden. Learn more about these butterfly stakes by visiting Etsy.
Stunning Duck Family Garden Décor
This metal duck family can't wait to take up residence with you. You can put them on your lawn, but you can also invite them to visit your garden where they can help decorate or mark plants for you. They're available on Etsy.
Artistic Garden Stakes
There are a number of plant stakes available with an adorable glass element to it on top of a stainless-steel stake. We decided to show you the elephant stake as we know that it will be extremely cute in your garden. Find it on Etsy.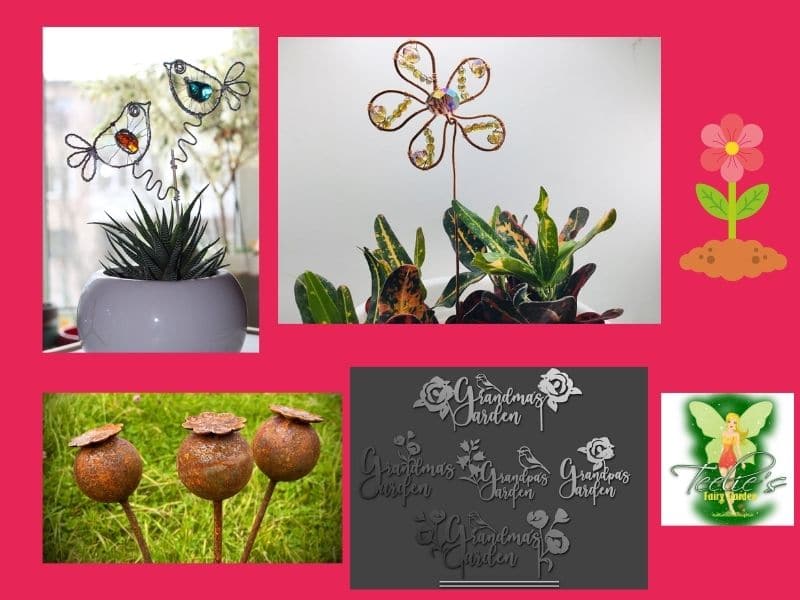 Enchanted Wire Bird Plant Stakes
These wire bird plant stakes work great in a plant pot, or as a trellis for indoor plants. If you put them in a window or on a porch, they'll also act as a suncatcher since they have large glass stones on them. Learn more on Etsy.
Magical Suncatcher and Plant Stake
These copper and crystal suncatchers are exquisite. They will bring you happiness and make rainbows dance about when the sun catches them in the right way. Help your plants celebrate with these amazing garden stakes. They're available on Etsy.
Rustic Poppy Garden Stakes
These rustic-looking poppy garden stakes are a great option when it comes to adding an artistic and useful touch to your garden. You can find these and other rustic creations on Etsy.
Fun Family Garden Stakes
These fun family garden stakes are a great way to give everyone in the family a little plot of land to grow their favorite flowers. You'll find grandma and grandpa garden stakes above. These stakes allow you or a plasma metal artist to cut them out. You receive the digital files for the project. Learn more on Etsy.
Thank you again for visiting Teelie's Fairy Garden. We are glad that you were able to join us on this magical journey to explore garden stakes. If you have any garden stakes that you use for your plants, we'd love to see photos.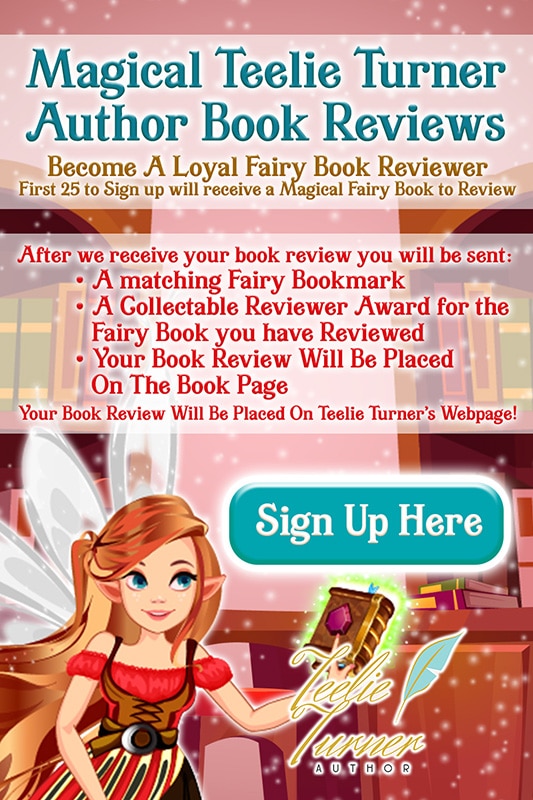 Meet Hope the Magical Easter Basket Fairy and learn about her magical book review program here. It comes with many free rewards.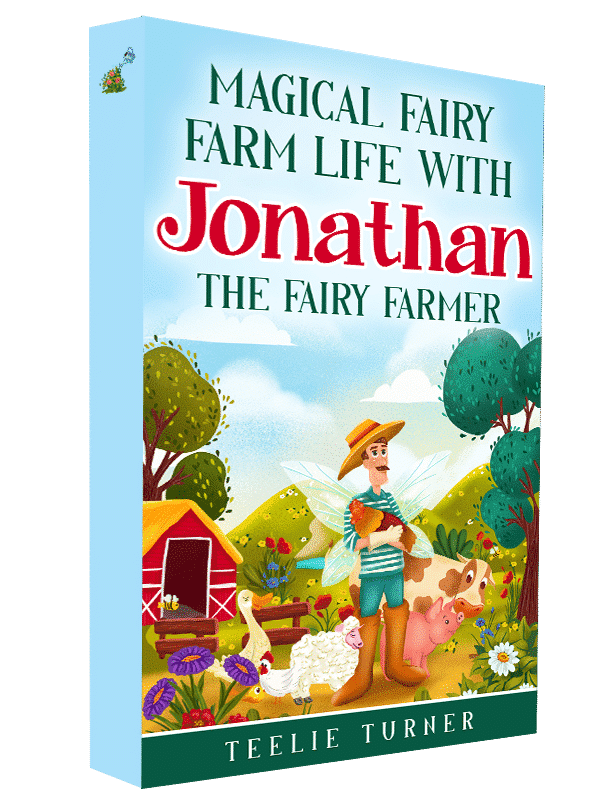 Discover Teelie Turner's complete collection of magical books here.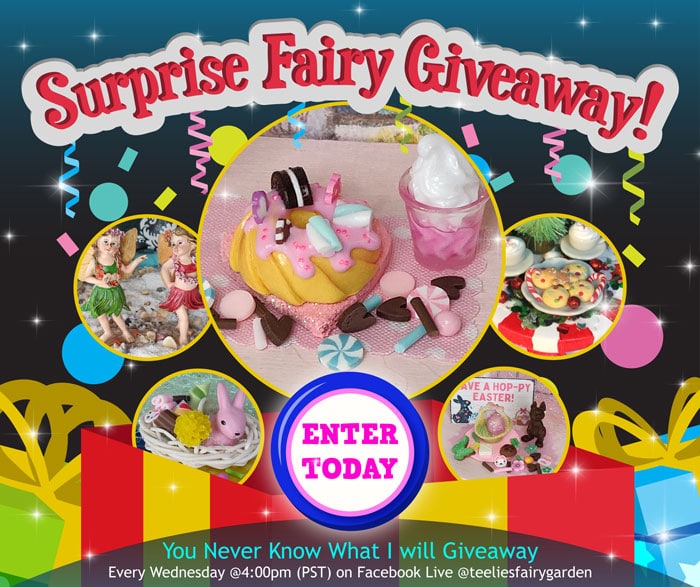 Every Wednesday, Teelie Turner will be giving away something special in a magical surprise giveaway. You'll never know what it might be and that is part of the magic that goes along with this. Sign up now for your chance to win.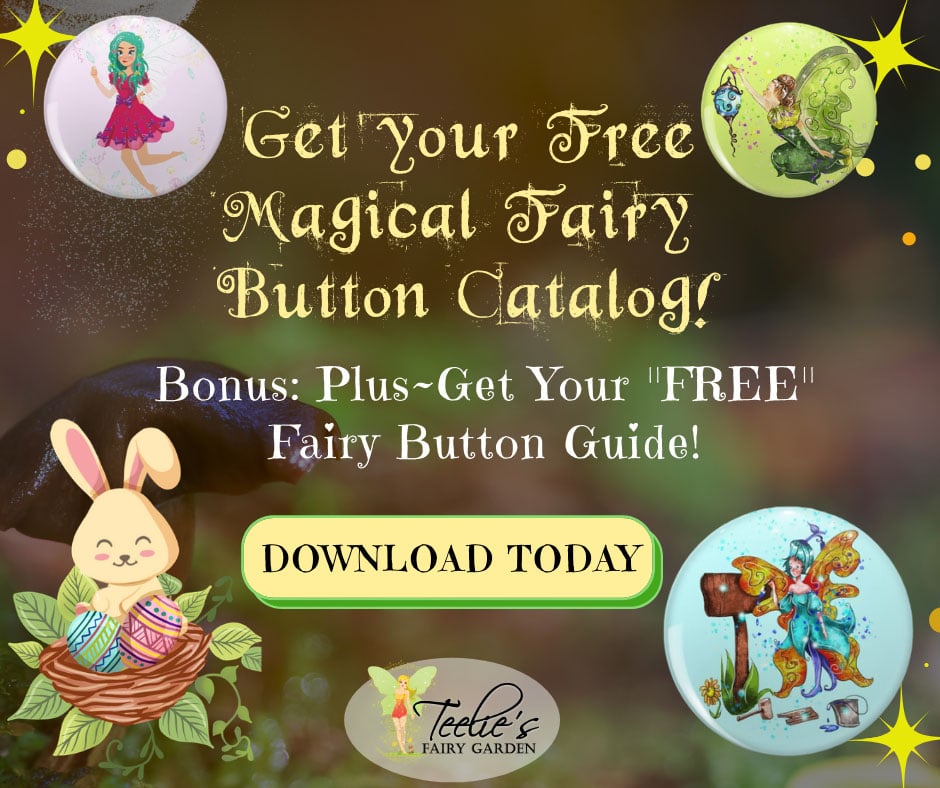 Several magical fairy catalogs and guides are available as a free download. Learn more about them here.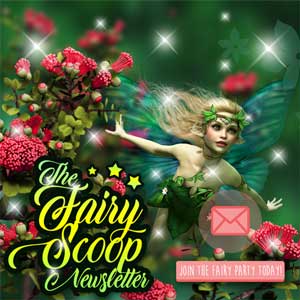 Sign up for The Fairy Scoop Newsletter here. 
Just a disclaimer – We have partnered with these companies because we use their products and/or proudly trust and endorse them – so we do receive a commission if you make a purchase or sign up for services. Often, we are able to negotiate special discounts and/or bonuses, which we will pass on to you via our links. We often get short notice on sale items available for 24-48 hours as we will pass these savings onto you.