Welcome back to Teelie's Fairy Garden. We hope that you've had a magical week. We've been working on several exciting projects, many of which you can learn more about at the bottom of this blog post. This week we're going to be looking at eight amazing themes for fairy gardens that your mother might love. The kits and accessories which we have chosen to share this week would make great gifts for Mother's Day.
You might also be inspired by our video about relaxing fairy gardens for mom.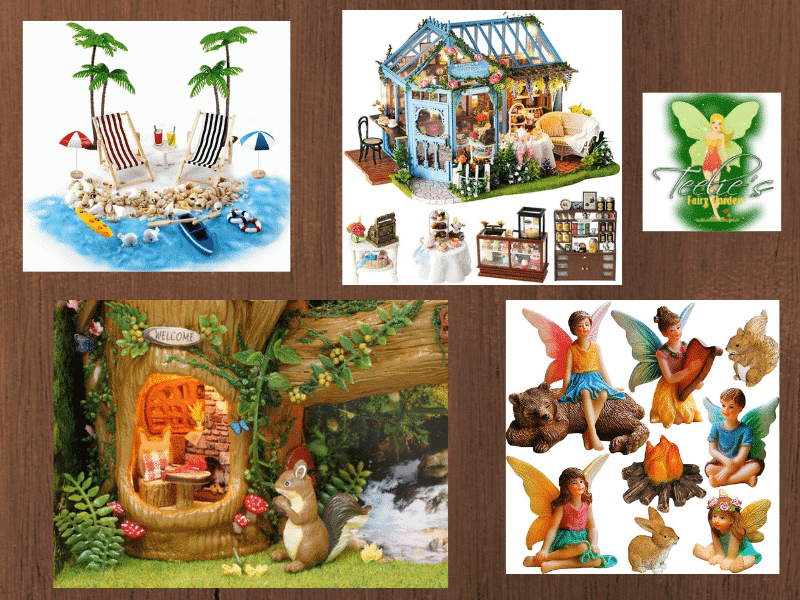 Beach Themed Garden
We know that many mothers love to go to the beach and so we chose it as the first theme to share with you. We also found a sixteen-piece kit that includes several accessories such as beach chairs, a boat, drinks, and palm trees that would make a great start to a beach themed fairy garden. Learn more on Amazon.
Fabulous Flower Garden
There is so much delight to be found when we walk through a fairy garden. This inspired us to find a fabulous flower garden kit. There are several options available, but we decided to show you the miniature cottage and tea shop which comes in a dollhouse kit. This kit is a DIY project which must be assembled but if your mother enjoys doing crafts, this might be perfect for her. There is no timeline to finish the project and if she has teenagers or adult children who live nearby, it could be a fun family project too. Learn more about this amazing kit on Etsy.
Enchanted Treehouse Garden
Another amazing and magical dollhouse kit is an enchanted treehouse garden that includes LED lighting. There is a squirrel that lives in the treehouse and it has the most incredible details like flowers, furniture, and mushroom toadstools. Full details can be found on Etsy. We love the themes of nature, animals and forests and we feel that this dollhouse kit is a perfect combination of all of them.
Camping Themed Garden
Our next fairy garden kit has a camping theme to it. The miniatures are ready to go into the fairy garden. There is a campfire, squirrel, bunny, and several fairies taking part in multiple activities like befriending a bear and playing music. This kit is available on Amazon.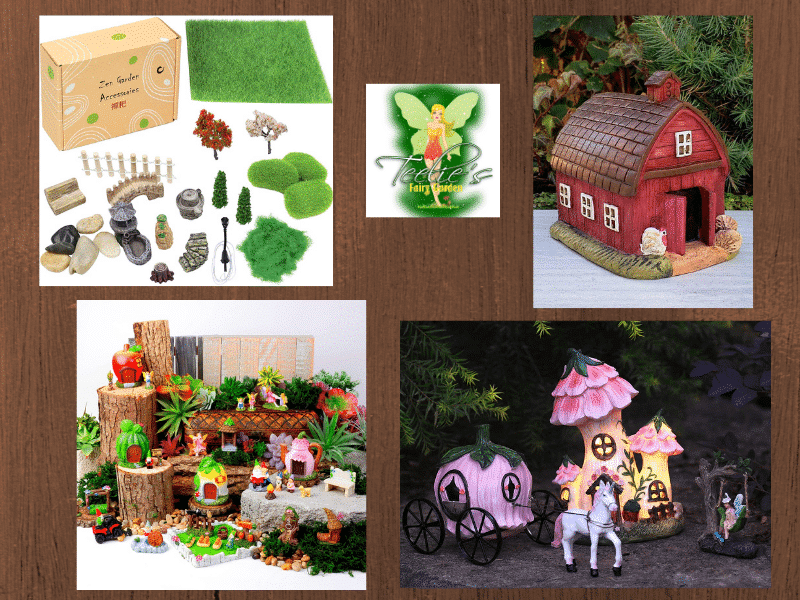 Zen Fairy Garden
We found an adorable kit that comes in a nice gift box. It is recommended for a terrarium, or to go on a desktop to help bring the recipient peace and calm. It includes trees, fountains, and stones. Full details are available on Amazon.
Farm Themed Garden
A farm themed fairy garden is also a great idea. We decided to show you a miniature red barn. There is a turkey sitting by the barn door. You could choose your mother's favorite animals and wrap them up with this barn to give her a great start to her farm themed fairy garden. This miniature barn can be found on Amazon.
Whimsical Veggie Garden
We found a large whimsical vegetable garden kit. It includes miniature fairies, a watermill, dog, tools and many other fun accessories. It would make a great family activity as there would be hours of fun and discussions as you assemble it. Find it on Amazon.
Fairy Tale Garden
The final theme that we have chosen to share with you this week is for a Fairy Tale garden. It is filled with magic and delight. There are also solar LED lights. The one that we chose to share has a magnificent pumpkin carriage being pulled by a white horse, and a beautiful floral cottage. Full details can be found on Amazon.
Thank you for exploring themes for fairy gardens with us. We hope that we have helped you to find some inspiration for a magical Mother's Day gift. Please continue to visit Teelie's Fairy Garden. There is lots more fun to be had.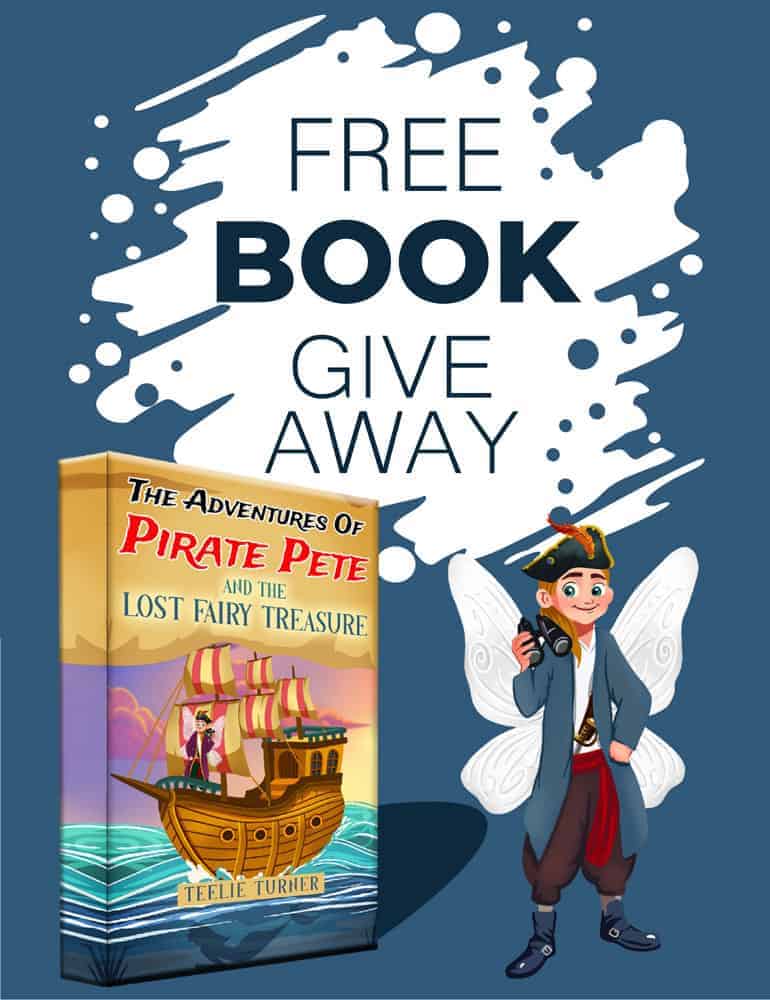 Enter now for a chance to win a copy of The Adventures of Pirate Pete and the Lost Fairy Treasure. Twenty-five audiobooks and ten paperback copies will be given away. Open to participants around the world.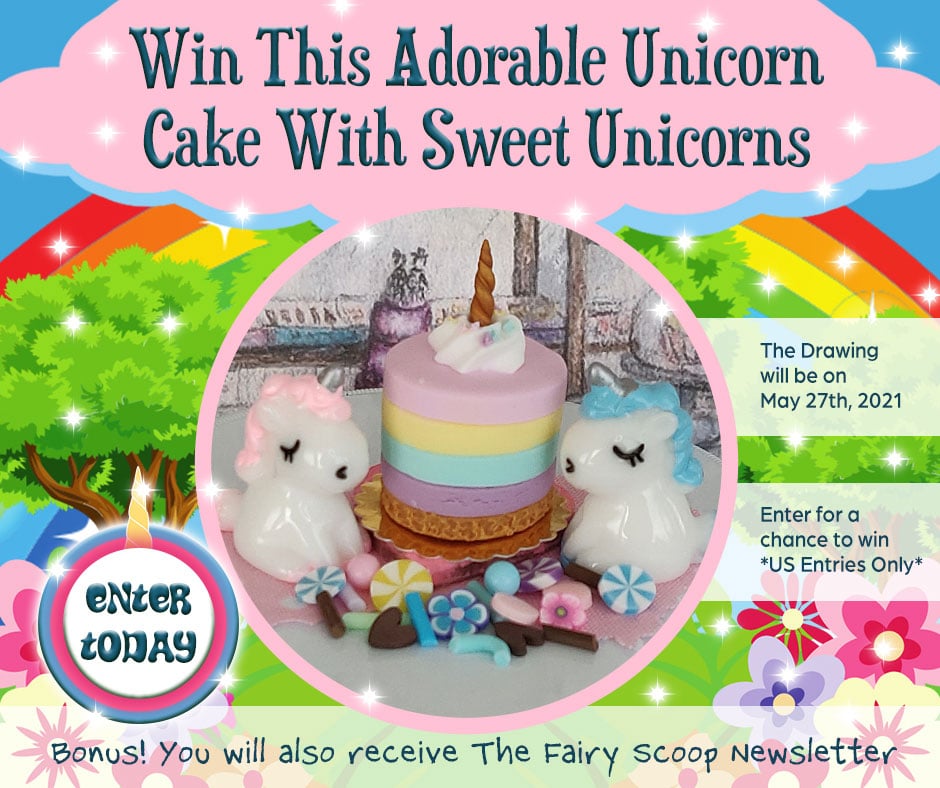 On May 27th, a winner will be selected at random to receive an adorable unicorn cake and sweet unicorns. Enter now for your chance to win. (USA residents only).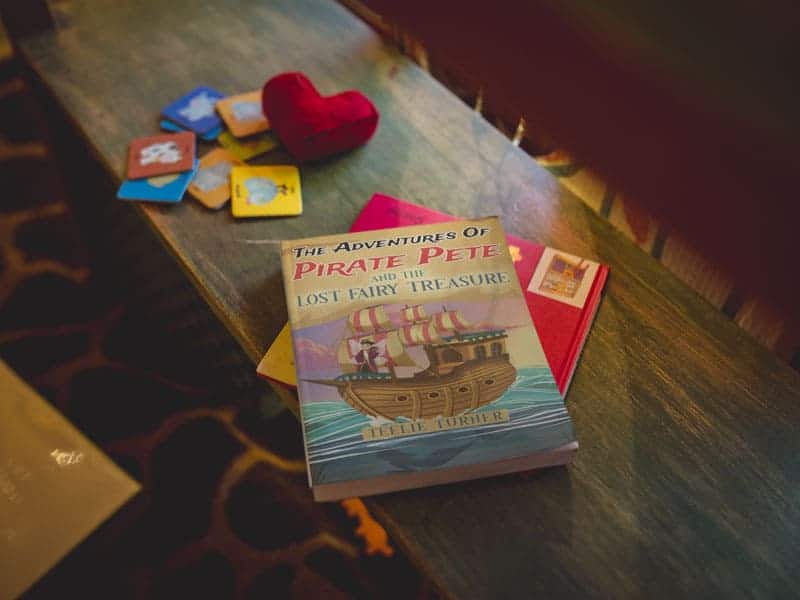 Discover Teelie Turner's complete collection of magical books here.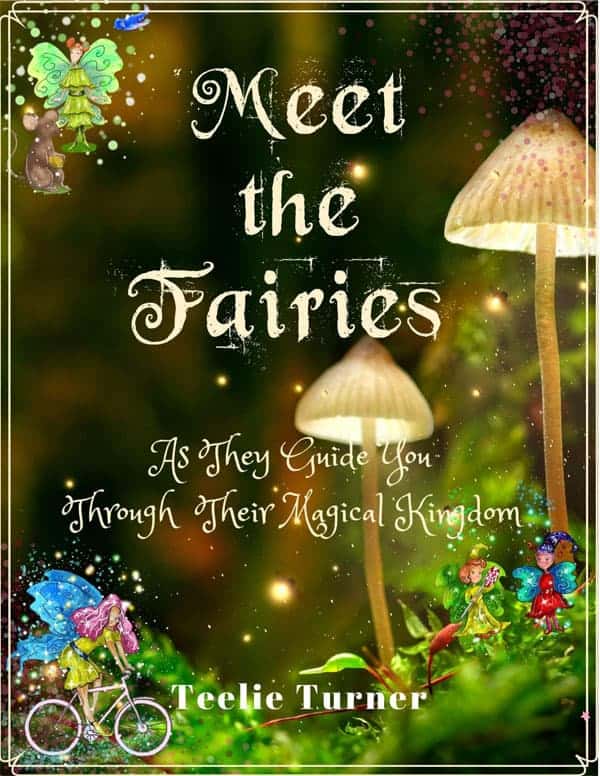 Sign up to get a copy of the Meet the Fairies catalogue / book. It's an enchanted opportunity to get better acquainted with over a hundred incredible fairies.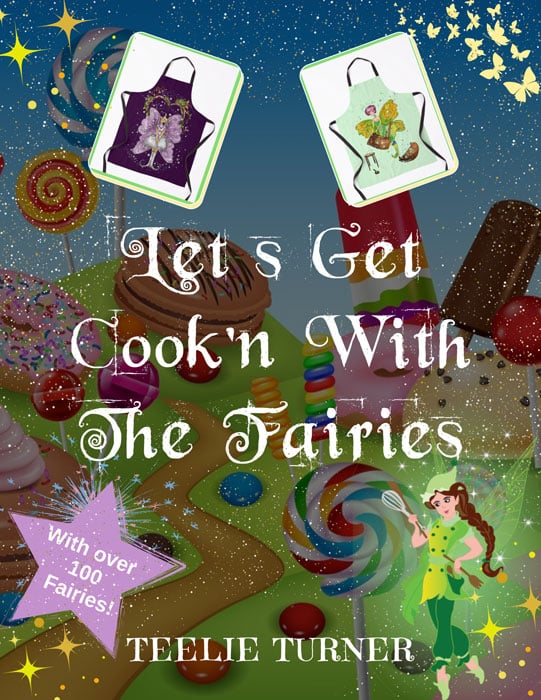 Several magical fairy catalogs and guides are available as a free download. Learn more about them here.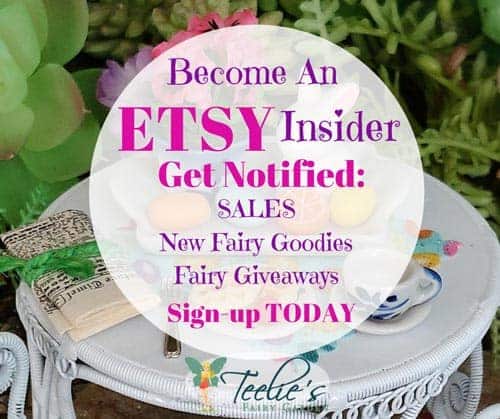 You can also sign up to be an Etsy insider and get notified by e-mail about fairy giveaways, goodies, and sales. Sign up here. 
Just a disclaimer – We have partnered with these companies because we use their products and/or proudly trust and endorse them – so we do receive a commission if you make a purchase or sign up for services. Often, we are able to negotiate special discounts and/or bonuses, which we will pass on to you via our links. We often get short notice on sale items available for 24-48 hours as we will pass these savings onto you.