Welcome back, friends. With Mother's Day in less than a month, Teelie's Fairy Garden wanted to share some amazing kits that would make great gifts.  Surprise mom with a beautiful and relaxing pastime. We hope that they can provide you with some inspiration.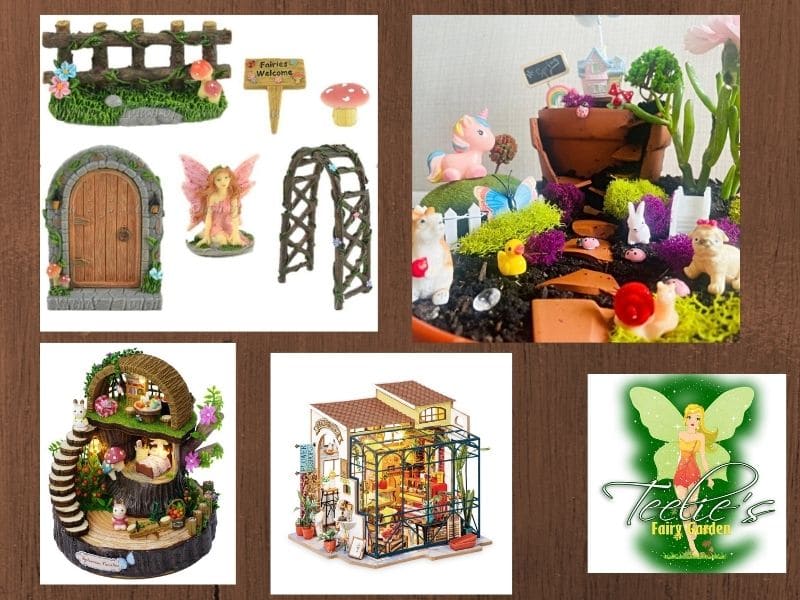 Magical Beginners Fairy Garden
There are many different themes for fairy gardens. Kits also vary in number of pieces and degree of difficulty. The first one we wanted to share is known as a beginner's kit. It is filled with easy to place accessories including an arbor, a 'Fairies Welcome' sign, a fairy door, and a whimsical fairy wearing pink. Learn more on Etsy.
Personalized Fairy Garden
We also found an incredible fairy garden that can be personalized for your mom. Kit themes include fairies, mermaids, gnomes, and unicorns. Each kit has over twenty-five magical pieces in it including adorable rabbits, rainbows, and diamonds. The container and soil shown in the image are not included. Full details can be found on Etsy.
Fairy Garden Rotating Music Box Kit
Our next option is the Castle in the Sky dollhouse gift set. It features a miniature rabbit tree house. It rotates and plays music. The staircase is phenomenal. Discover this kit and other options on Etsy.
Miniature Flower Greenhouse Garden Kit
We found an incredible dollhouse kit that is a floral dream. It is an intricate design that would be a fun project for mom, even if she only had a few minutes per day to work on it. There are numerous dollhouse kits to be found. You can choose an option that suits your mother's personality. The one we chose to show you is a greenhouse garden shop. Details are available on Etsy.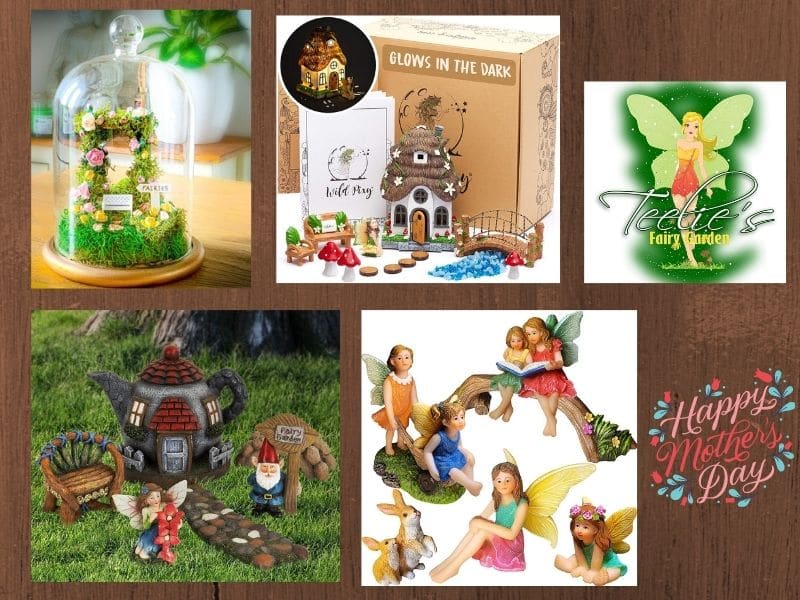 Zero Maintenance Terrarium
We found an incredible zero maintenance terrarium fairy garden on Etsy. It would look incredible in your home and would be sure to make your mom smile if she received this thoughtful gift.  The seller offers several different terrarium models.
Bright Fairy Garden
Another magical fairy garden that we found which would be enjoyable for mom and also for the whole family if she wanted to turn it into a project includes magical glow in the dark pebbles and solar LED lights. This bright and fun fairy garden is sure to bring joy to anyone who sees it. The kit also includes a fairy home, a bridge, bench, chair, and several other incredible items for your fairy garden. Learn more on Amazon.
Teapot Fairy Garden
Fairies love to have tea and it is also fun for moms to enjoy teatime. We found an exquisite teapot gnome home and lawn furniture. The fairy garden would look great inside or outside of your home. Mom could enjoy assembling it and then sit down to enjoy it with a cup of tea, and perhaps a tasty treat. Find this kit on Amazon.
Lovely Fairy Garden
The final fairy garden kit that we're going to share with you today includes some adorable bunnies and several fairies taking part in their favorite activities like reading, gardening, and enjoying the companionship of animals.  This fun fairy garden kit has a lot of possibilities. Full details are available on Amazon.
Thank you again for joining us. We hope that you've found some great ideas for DIY fairy garden kits that would make wonderful gifts for mom. Please come and walk the magical paths in Teelie's Fairy Garden again soon because we have new things happening often.
You might also enjoy this video about relaxing fairy garden ideas for mom.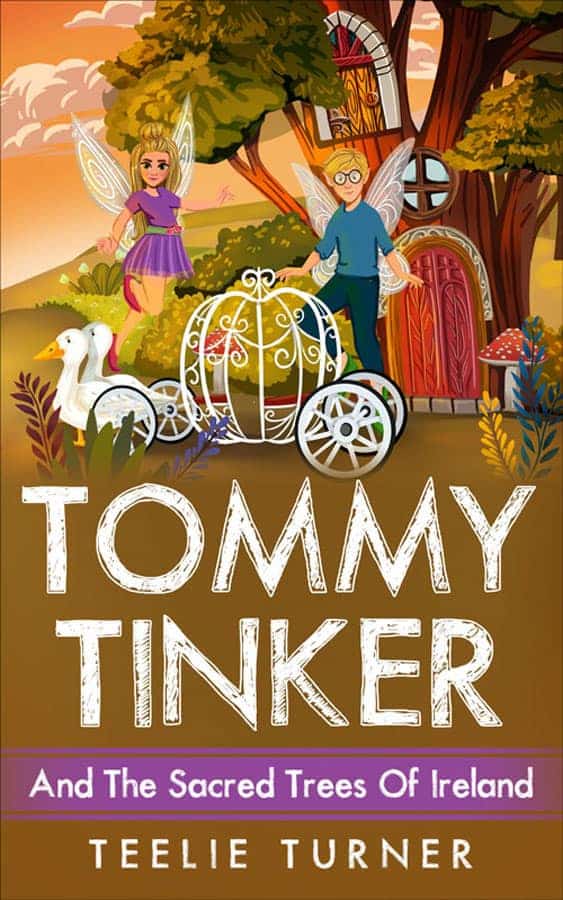 Discover Teelie Turner's complete collection of magical books here.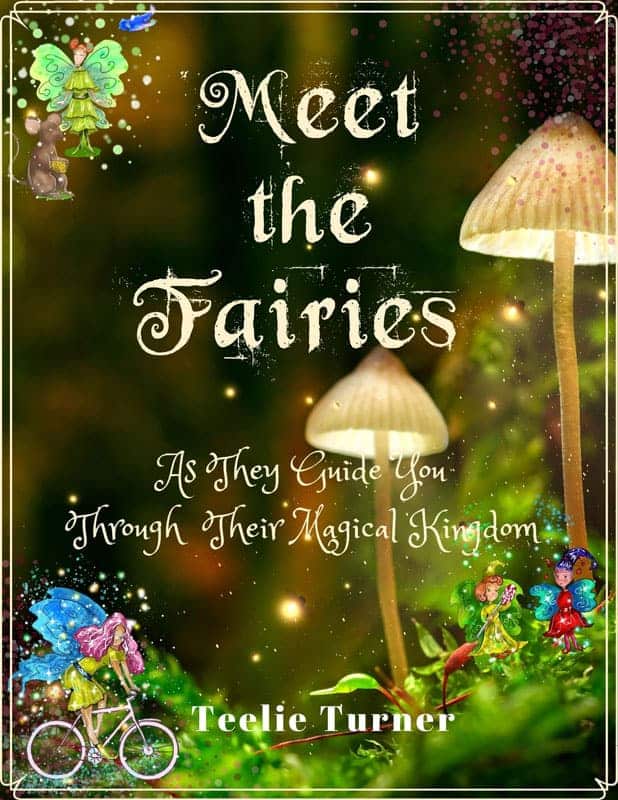 Sign up to get a copy of the Meet the Fairies catalogue / book. It's an enchanted opportunity to get better acquainted with over a hundred incredible fairies.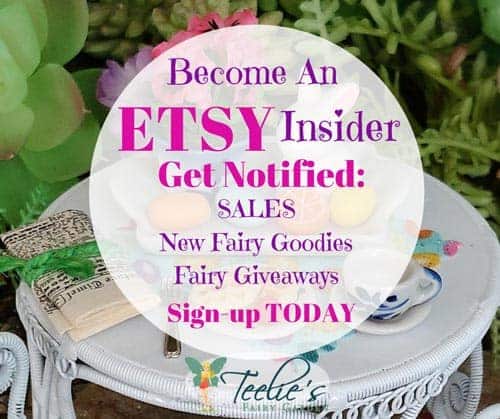 You can also sign up to be an Etsy insider and get notified by e-mail about fairy giveaways, goodies, and sales. Sign up here. 
Just a disclaimer – We have partnered with these companies because we use their products and/or proudly trust and endorse them – so we do receive a commission if you make a purchase or sign up for services. Often, we are able to negotiate special discounts and/or bonuses, which we will pass on to you via our links. We often get short notice on sale items available for 24-48 hours as we will pass these savings onto you.