Welcome back to Teelie's Fairy Garden. With Mother's Day quickly approaching we decided to share some fantastic flower-themed fairy kits. You might want to choose one of these as your mother's gift.
You might also enjoy these fairy garden kits.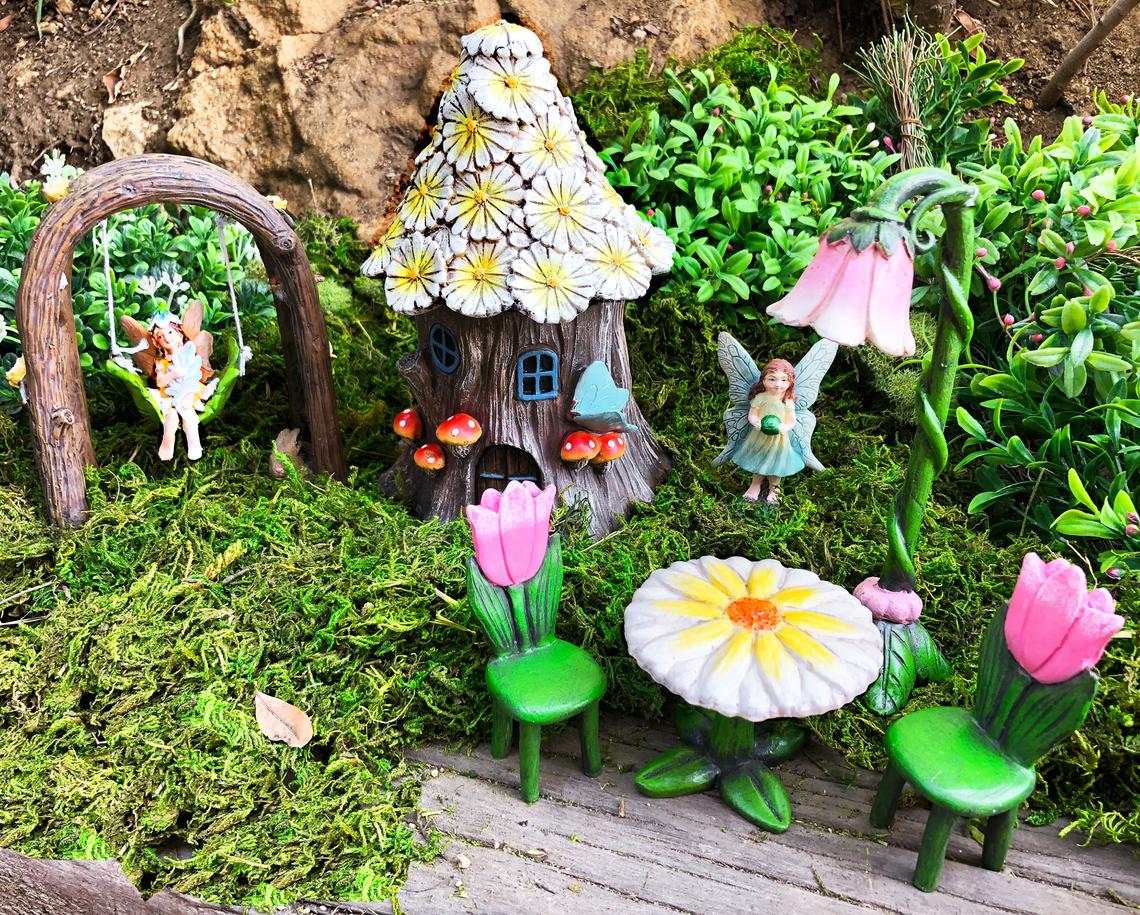 Premium Fairy Garden Kit – Fairy House, Fairies and Fairy Seating, FREE SHIPPING (7, Fairy House w/Yellow Daisy Roof)
Magical Daisy Fairy Garden
The first magical fairy garden kit that we have chosen to show you features an incredible fairy house that has daisies on it. It also comes with one fairy friend and floral furniture. Learn more on Etsy.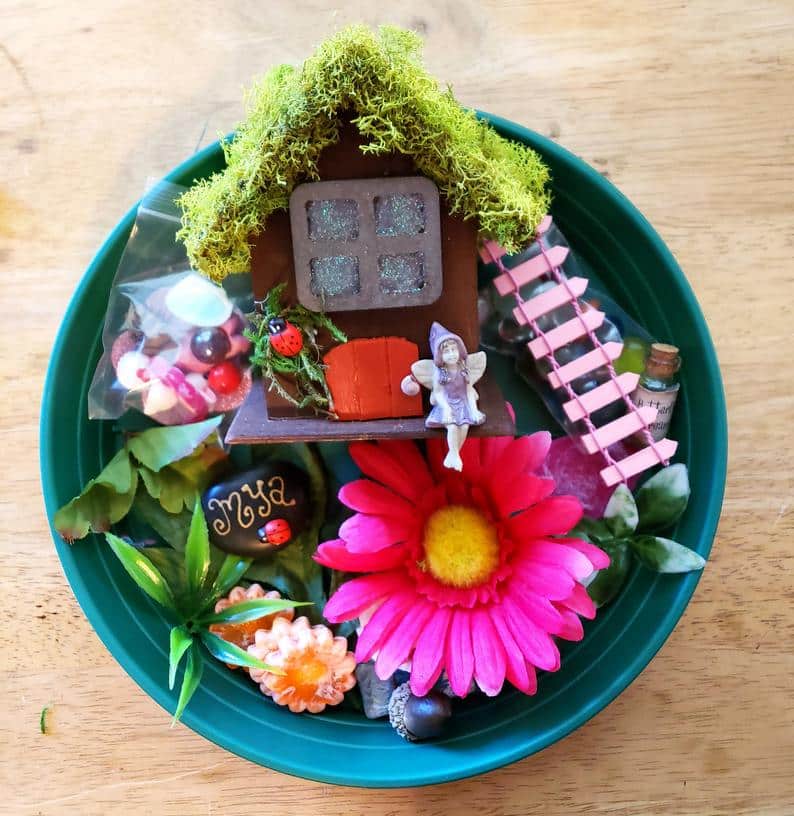 Fairy Garden Kit with Fairy House and lots of Fairy Garden Accessories for your own Fairy Garden
Incredible Floral Fairy Garden
The second floral-themed fairy garden that we wanted to show you will allow you to personalize it based on what you would like in your special garden. Possibilities include rocks, gnomes, and fairies. You also get several other accessories and mystery items with this astonishing fairy garden kit. Find it on Etsy.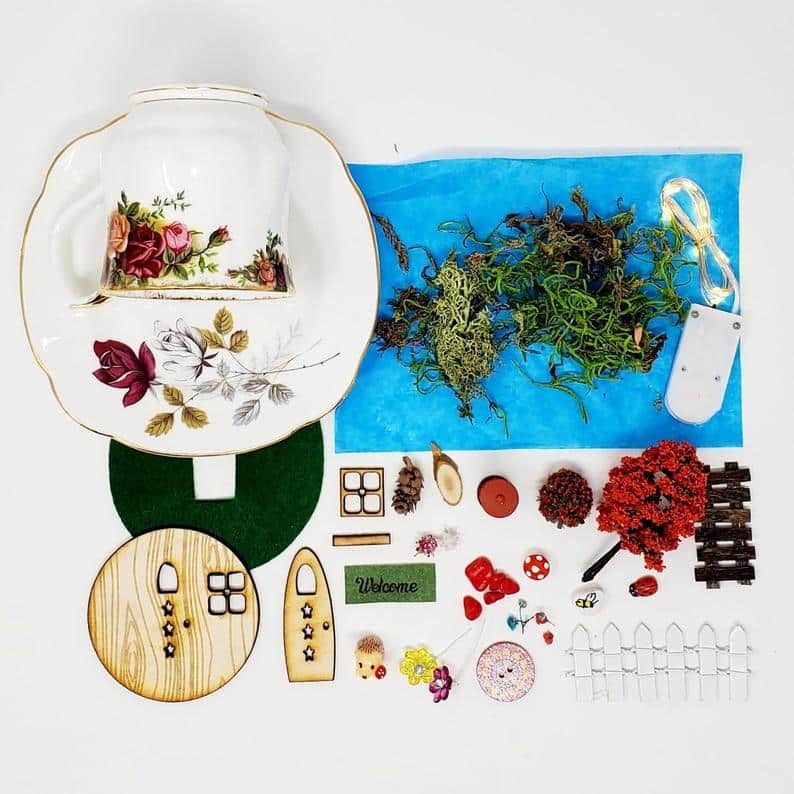 Teacup, Fairy House Kit, Gnome, Yellow & Pink Roses, Lamp, Kit, Fairy Garden, Nightlight, Miniature, Reuse, Repurpose, Mother's Day Gift
Teacup Fairy Garden
This next fairy garden is a special teacup garden that comes with yellow and pink roses and several magical items to help make a special place for the fairy(fairies) who live there. Find it on Etsy.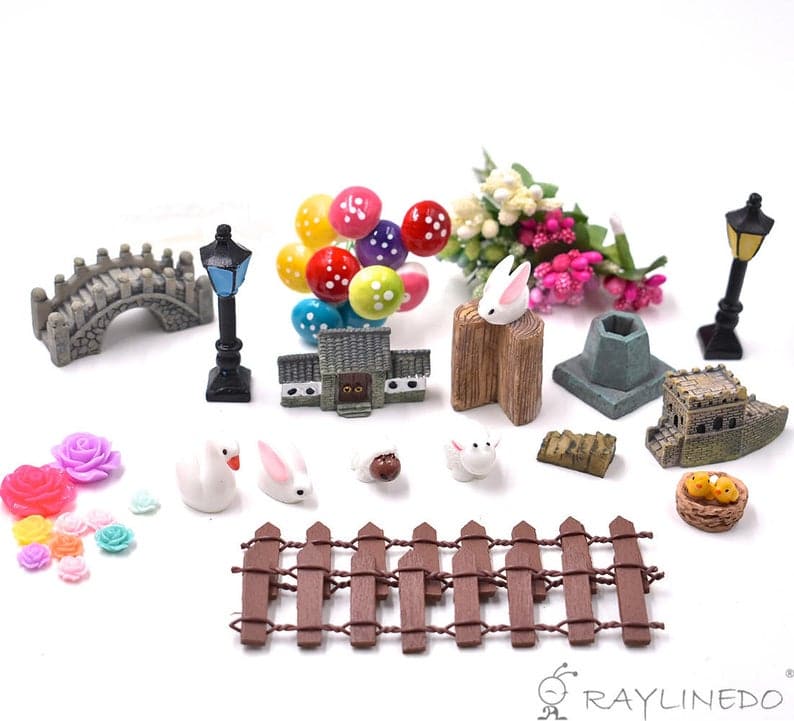 49pcs Fairy Garden Miniature Ornament Set DIY Kit Succulent Landscaping Decor Home Decoration Outdoor Flower Accessories(CTJZ21-PCSET-49)
Imaginative Fairy Garden
Our next find is filled with imaginative ideas. This forty-nine-piece fairy garden kit leaves the door open for numerous possibilities. It includes many floral elements too. If you have a fairy garden or give one as a gift, we'd love to see the kit you chose and how your fairy garden turned out. Post your photos in the comments or on our social media pages. Find this fairy garden kit on Etsy.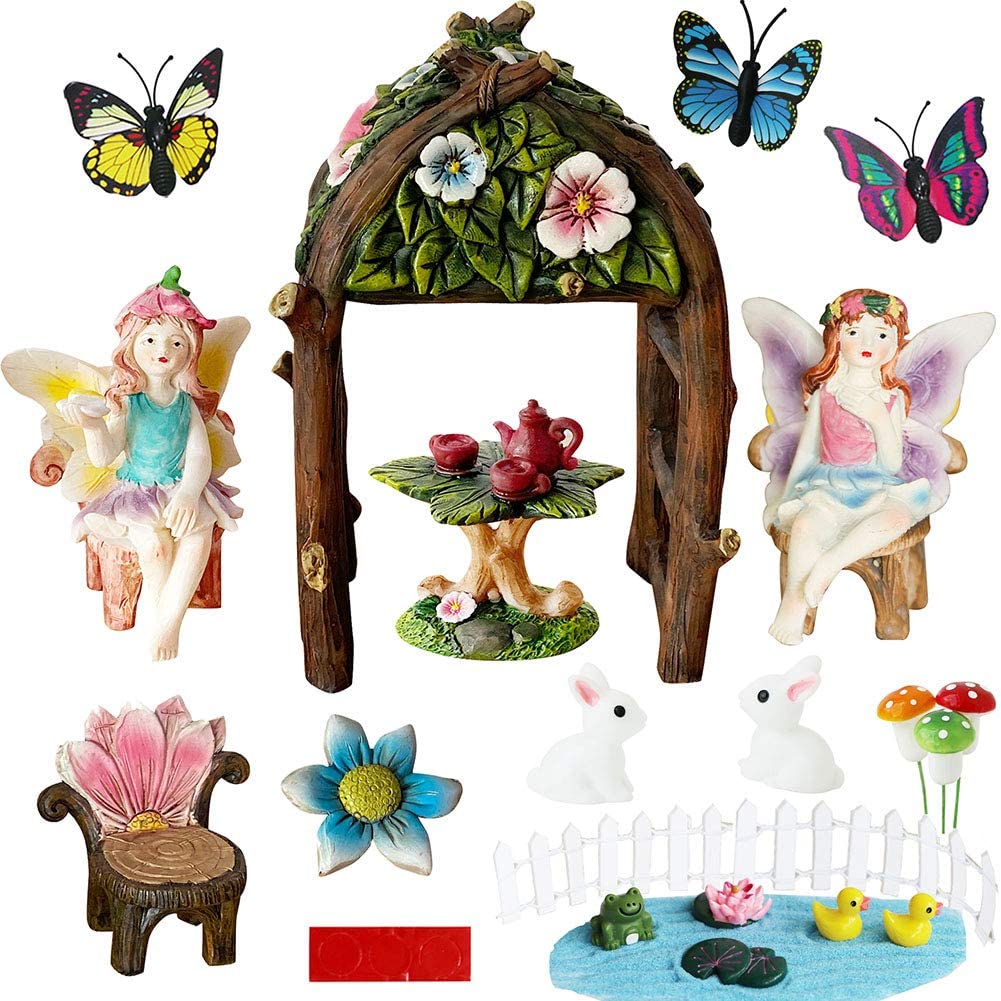 Miniature Fairy Garden Decorations – Fairy Garden Accessories – Fairy Garden Kit for Kids –Outdoor Fairy Garden Set – Fairy Statue Gate Pond Mushroom Fence (22pcs)
Relaxing Fairy Garden
We found a relaxing fairy garden kit on Amazon. It is twenty-two pieces, and everything is ready for you to place into your fairy garden. There are fairies, furniture, butterflies, an arch, and a tea set. Many of the items include floral elements. Can you imagine your mother enjoying tea with her fairy friends?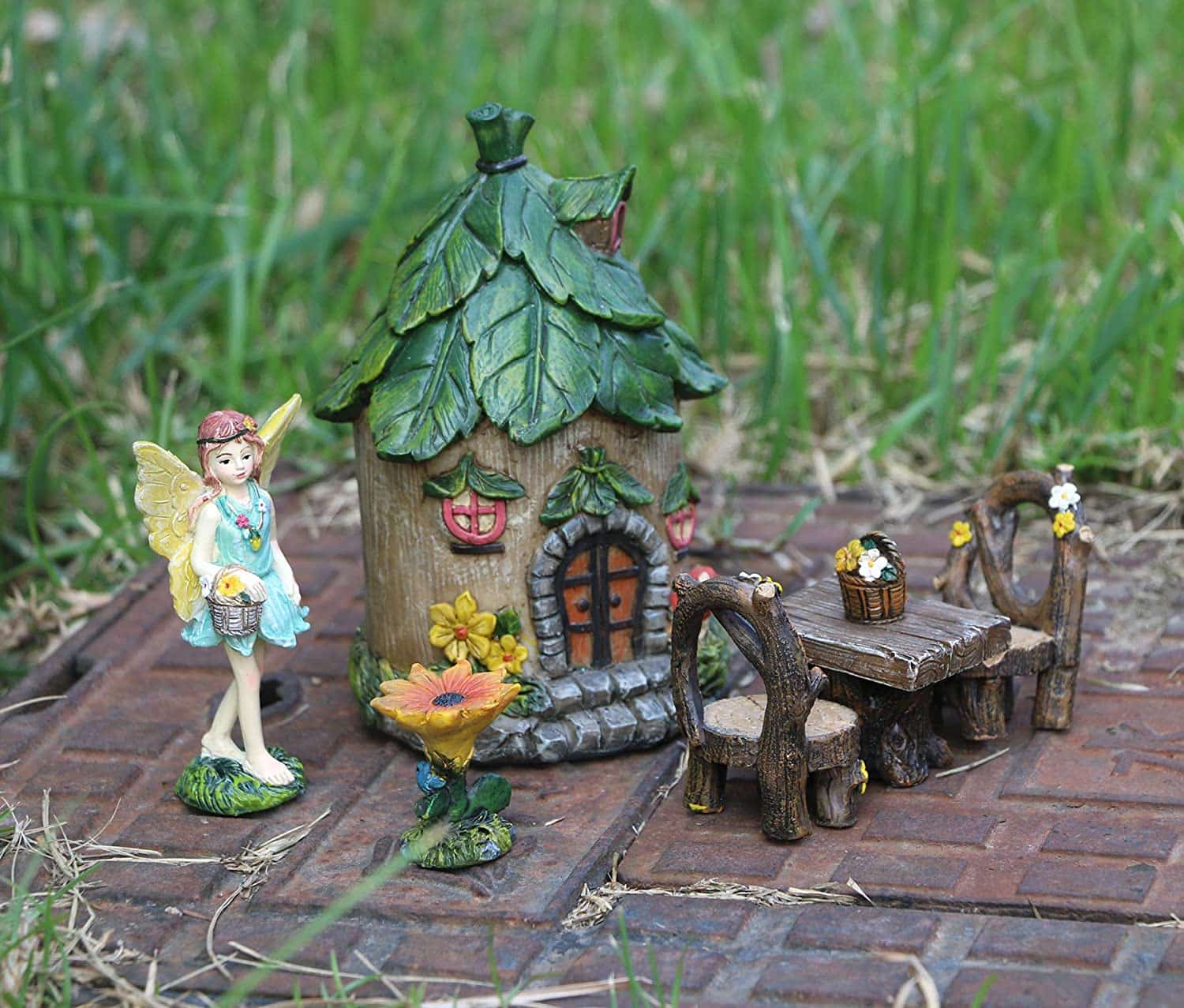 Miniature Fairy Garden Accessories Outdoor – Small Fairy Figurines Items Home Decorations – Fairy House Table Chair Set Fairy Garden Fairies Kit for Kids Fairy Figures Mini Garden Ornaments
Enchanted Fairy Home and Garden
We found an enchanted fairy home with some outdoor fairy garden accessories including some floral accents. This kit is beautiful and rustic looking. Learn more on Amazon.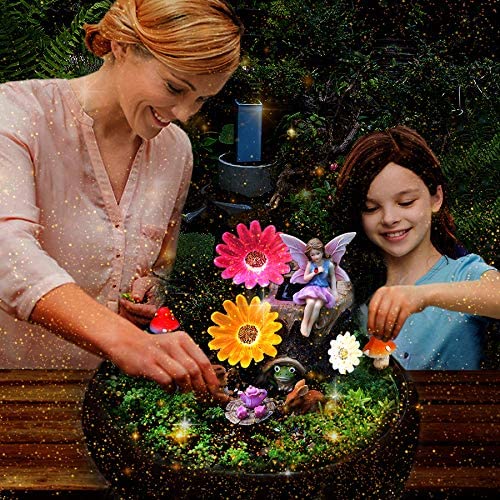 HDNICEZM Fairy Garden Accessories Kit – Miniature Solar Flower Stump and Figurine Hand Painted Set for Fairy, Animal, Mushroom, Teacup set, Table Chair Set -with Magical Glow in The Dark Solar LED Light
Fantastically Bright Fairy Garden
Another fantastic fairy garden is an incredibly bright choice. It includes solar and solar LED lighting. Among the accessories are a flower stump, fairy, set of teacups, furniture, and a fairy friend. Full details about this stunning kit are available on Amazon.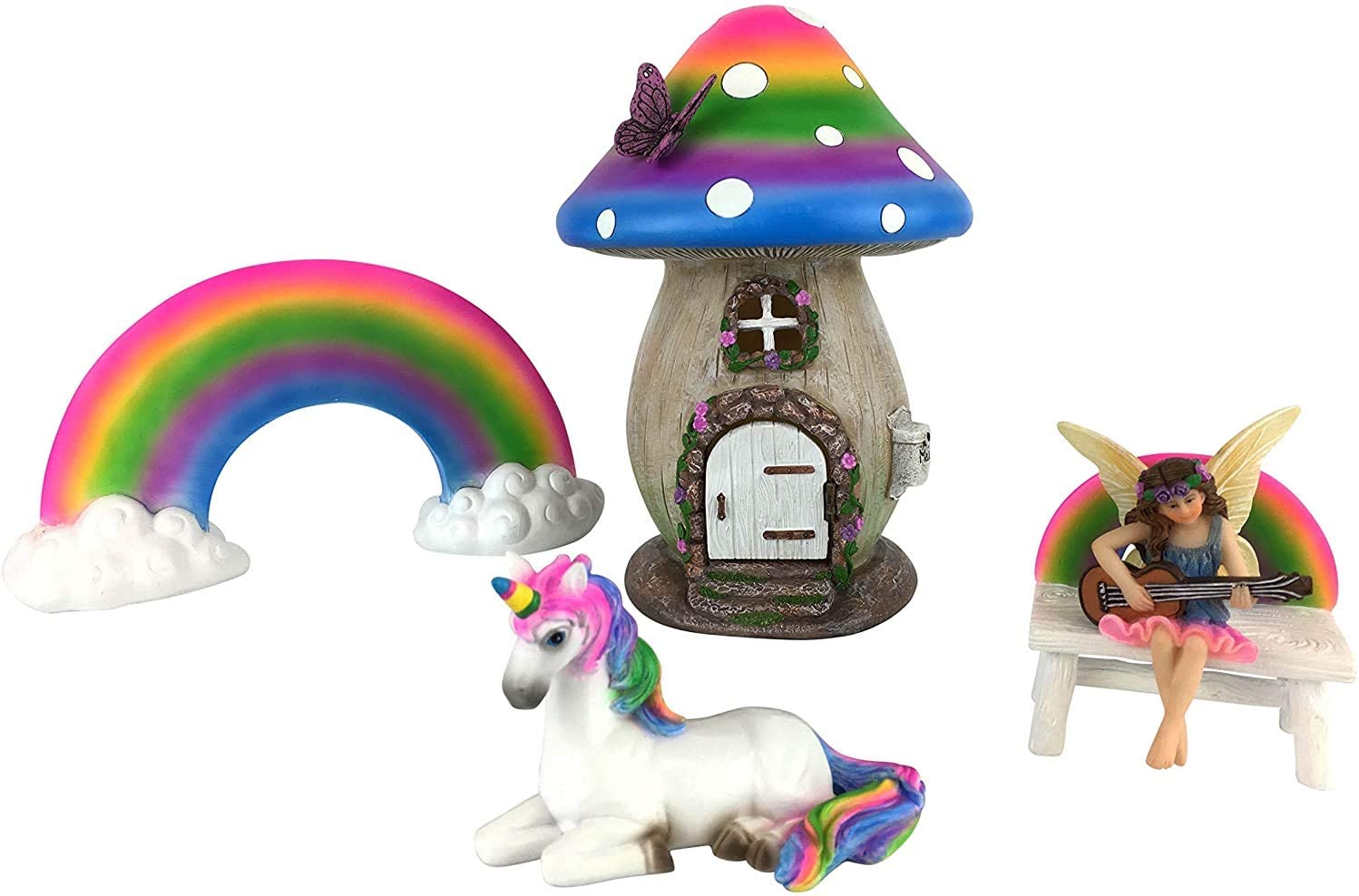 Miniature Rainbow Mushroom Fairy House – 5-Piece Set – a Miniature Fairy House Set for Your Fairy Garden by GlitZGlam
Flowers, Rainbows, and Unicorns Fairy Garden
The final kit that we are going to show you today features flowers, rainbows, and unicorns. This five-piece kit is very easy to include in your fairy garden and it will surely brighten your day as well as that of anyone who sees it. Find it on Amazon.
We hope that you enjoyed discovering these floral fairy garden kits with us. Please come back and visit us in Teelie's Fairy Garden again soon. There are always magical things happening.
Here are some more suggestions for fairy garden kits.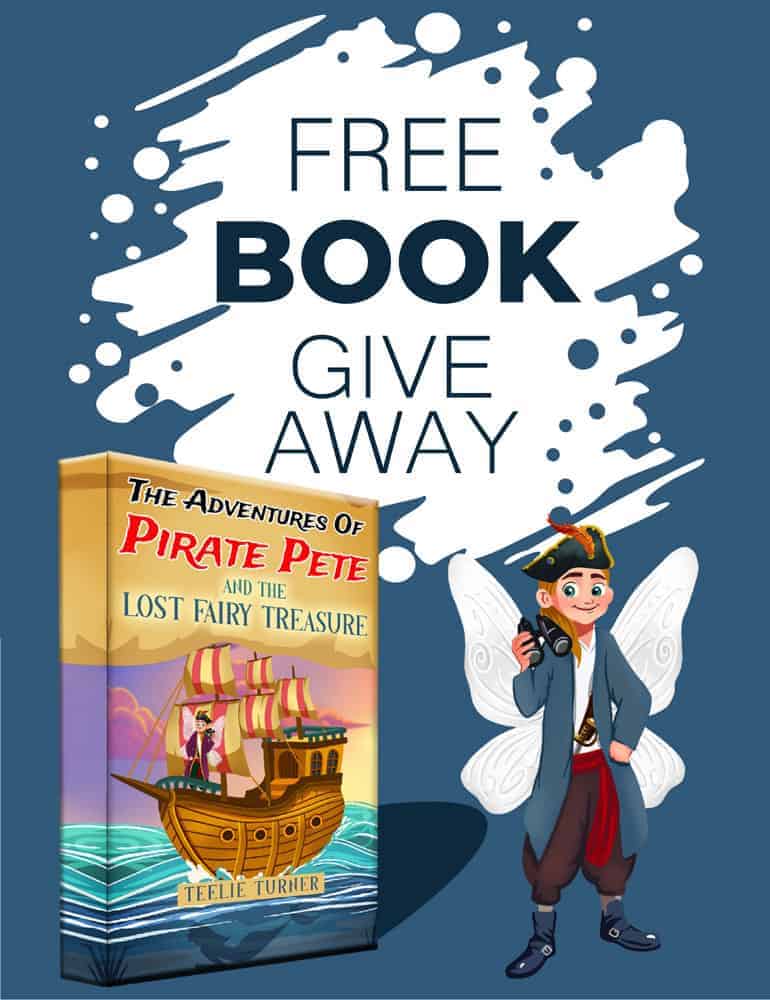 Enter now for a chance to win a copy of The Adventures of Pirate Pete and the Lost Fairy Treasure. Twenty-five audiobooks and ten paperback copies will be given away. Open to participants around the world.
Every Wednesday, Teelie Turner will be giving away something special in a magical surprise giveaway. You'll never know what it might be and that is part of the magic that goes along with this. Sign up now for your chance to win. (USA residents only)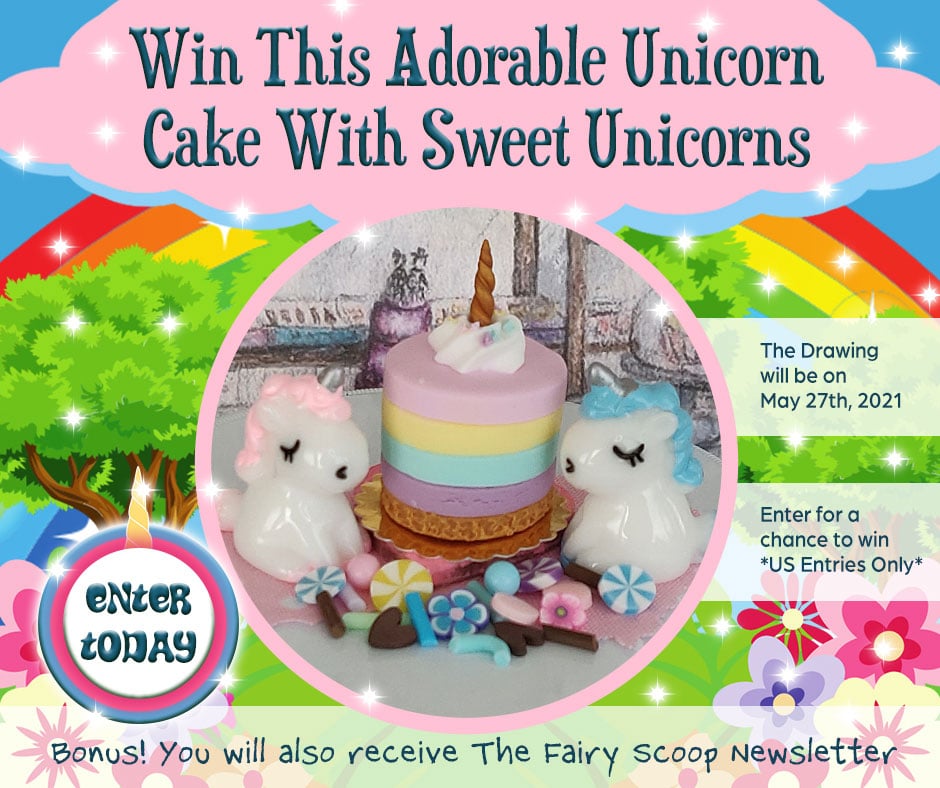 On May 27th, a winner will be selected at random to receive an adorable unicorn cake and sweet unicorns. Enter now for your chance to win. (USA residents only).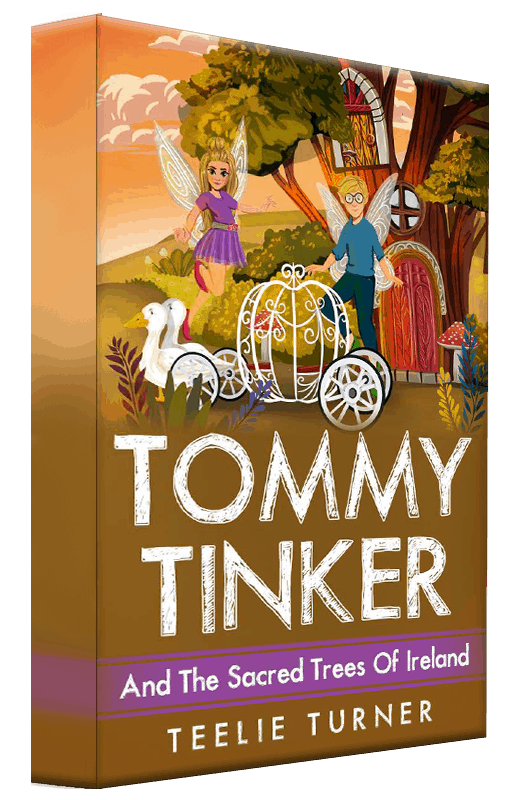 Discover Teelie Turner's complete collection of magical books here.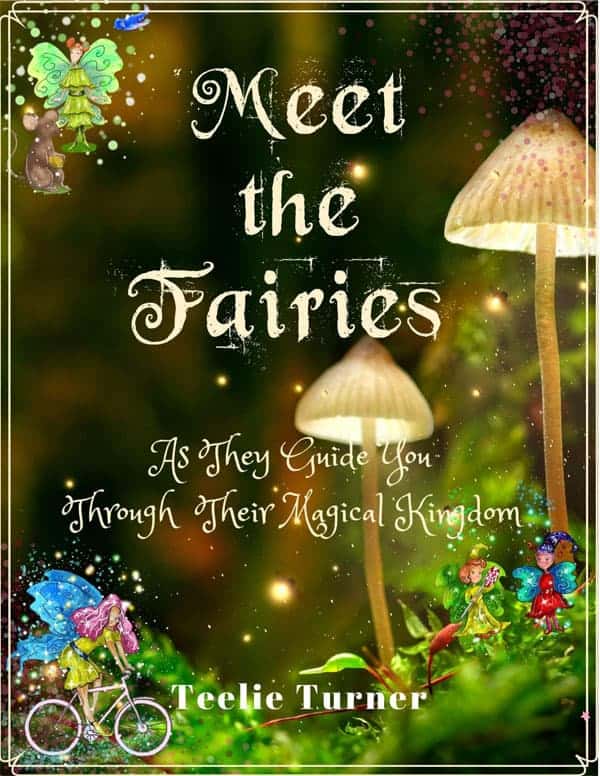 Sign up to get a copy of the Meet the Fairies catalog/book. It's an enchanted opportunity to get better acquainted with over a hundred incredible fairies.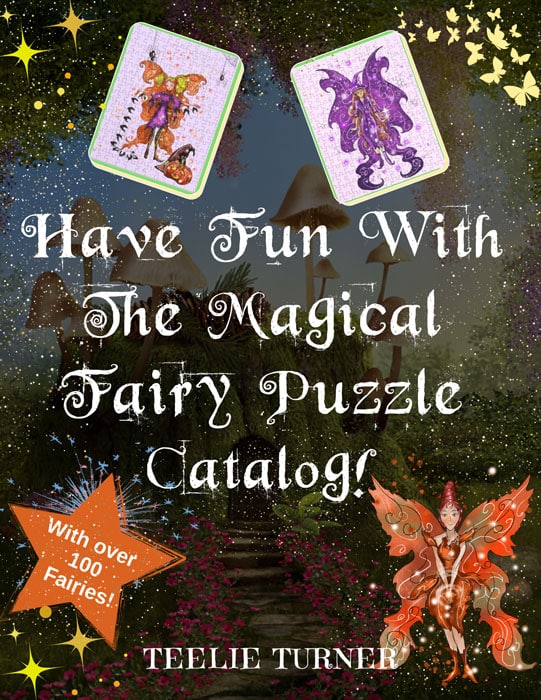 Several magical fairy catalogs and guides are available as a free download. Learn more about them here.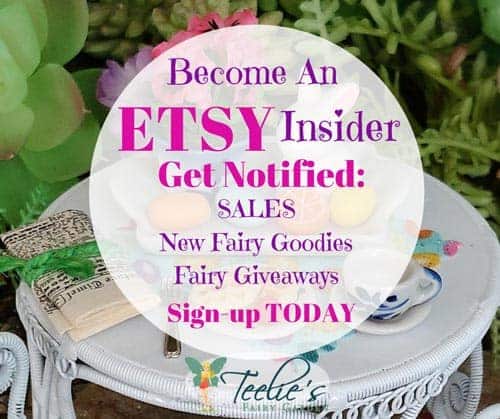 You can also sign up to be an Etsy insider and get notified by e-mail about fairy giveaways, goodies, and sales. Sign up here. 
Just a disclaimer – We have partnered with these companies because we use their products and/or proudly trust and endorse them – so we do receive a commission if you make a purchase or sign up for services. Often, we are able to negotiate special discounts and/or bonuses, which we will pass on to you via our links. We often get short notice on sale items available for 24-48 hours as we will pass these savings onto you.