Welcome back to Teelie's Fairy Garden. We're going to be exploring some magical carts that would make wonderful additions to a DIY fairy garden. Most of these carts are perfect for springtime, but we are also sharing a few autumn ideas for our friends in the Southern Hemisphere.
You might also enjoy learning about companion pets for your garden.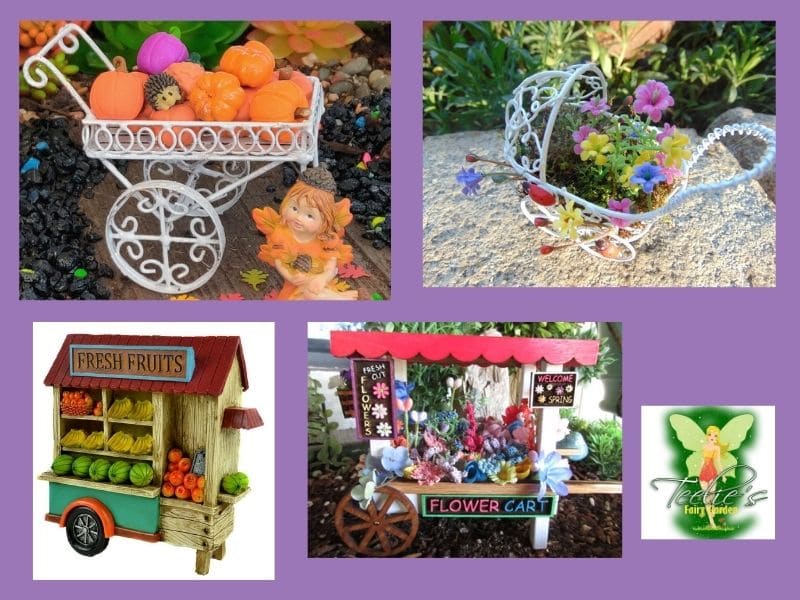 Magical White Autumn Fairy Cart
We met an adorable autumn fairy who had a beautiful white fairy garden with her. It was filled with orange and purple pumpkins. She was accompanied by her friend the hedgehog. Learn more on Etsy.
Rustic Baby Carriage Planter
Another adorable cart that we found was a rustic-looking baby carriage. It has wheels on it like a cart but works as a miniature planter box. Full details are available on Etsy.
Magical Mobile Fruit Stand
Fruit stands are another magical kind of cart. The fairies love to see this one coming as it is full of delicious options. Often fruit in Fairy Land is turned into scrumptious sweets like pies and cakes. Learn more about this fairy cart on Etsy.
Whimsical Flower Cart
There is also a Fairy Land flower pedlar who has a bright and beautiful cart that she takes around town for all the fairies to enjoy. It's a welcoming sight and we love to see it when spring gets here. Find it on Etsy.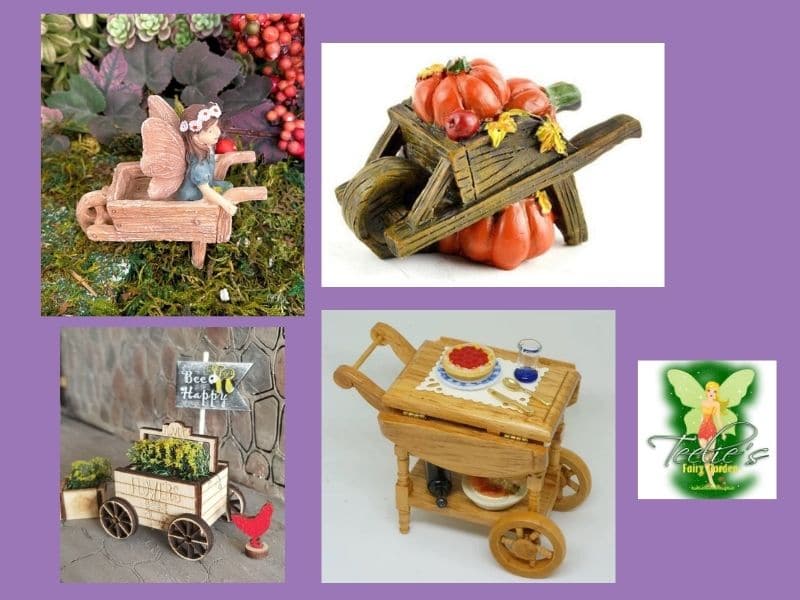 Adorable Fairy in a Wheelbarrow
We met a fairy named Eliza. She was in a wooden wheelbarrow taking a break from her gardening duties. She would love to meet you and see your garden. Learn more about her on Etsy.
Farmer's Market Cart
We found another wheelbarrow. This one was laden with pumpkins and apples and is headed for the farmer's market where fairies will be able to choose numerous delicious treats including cider, and donuts. Find this adorable cart on Etsy.
Wooden Dollhouse Cart
We also came across an adorable wooden cart that is perfect for a miniature dollhouse or fairy garden planting station. The flowers in the photograph are not included with the cart, but this will allow you to use your own creativity to select your favorite-colored blooms. Learn more on Etsy.
Enchanted Serving Cart
The final cart that we've chosen to share with you today is a nine-piece miniature decorated foldable serving set. It is perfect for a fairy picnic or tea party. Full details are available on Etsy.
Thank you for taking the time to visit us in Teelie's Fairy Garden. We're glad that we got to share these amazing fairy carts with you. Please stop by and visit us again soon, or continue exploring our magical paths for more fun.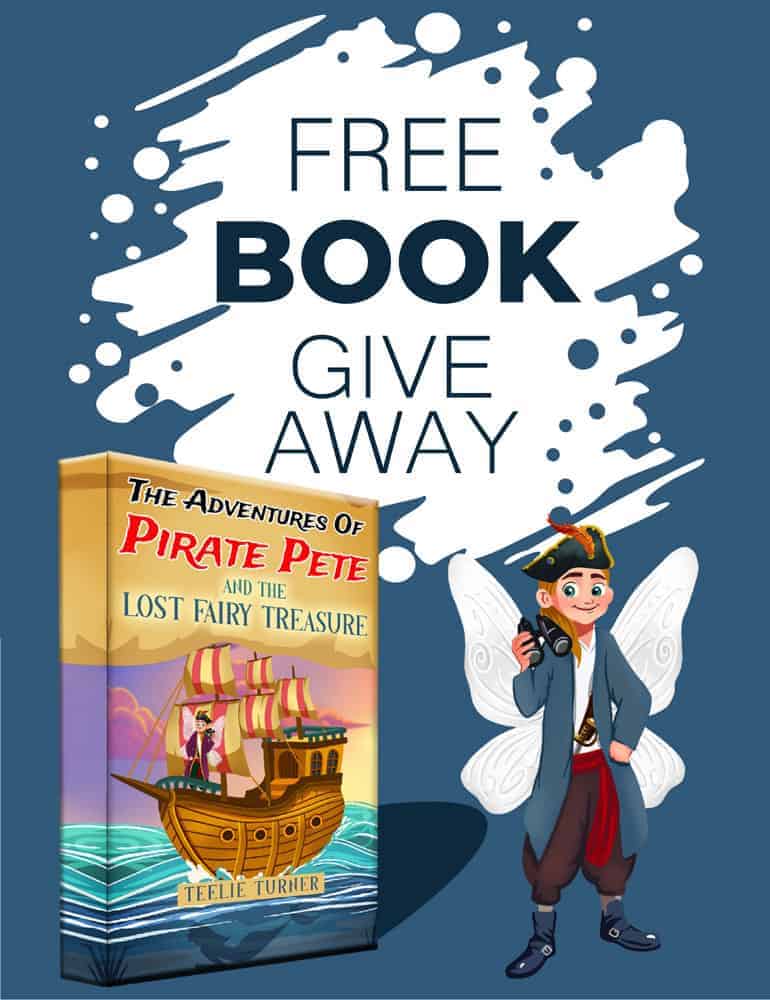 Enter now for a chance to win a copy of The Adventures of Pirate Pete and the Lost Fairy Treasure. Twenty-five audiobooks and ten paperback copies will be given away. Open to participants around the world.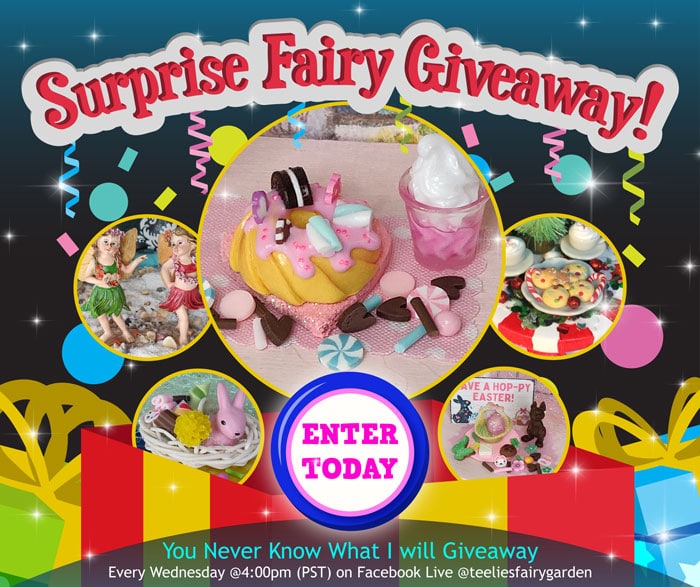 Every Wednesday, Teelie Turner will be giving away something special in a magical surprise giveaway. You'll never know what it might be and that is part of the magic that goes along with this. Sign up now for your chance to win. (USA residents only)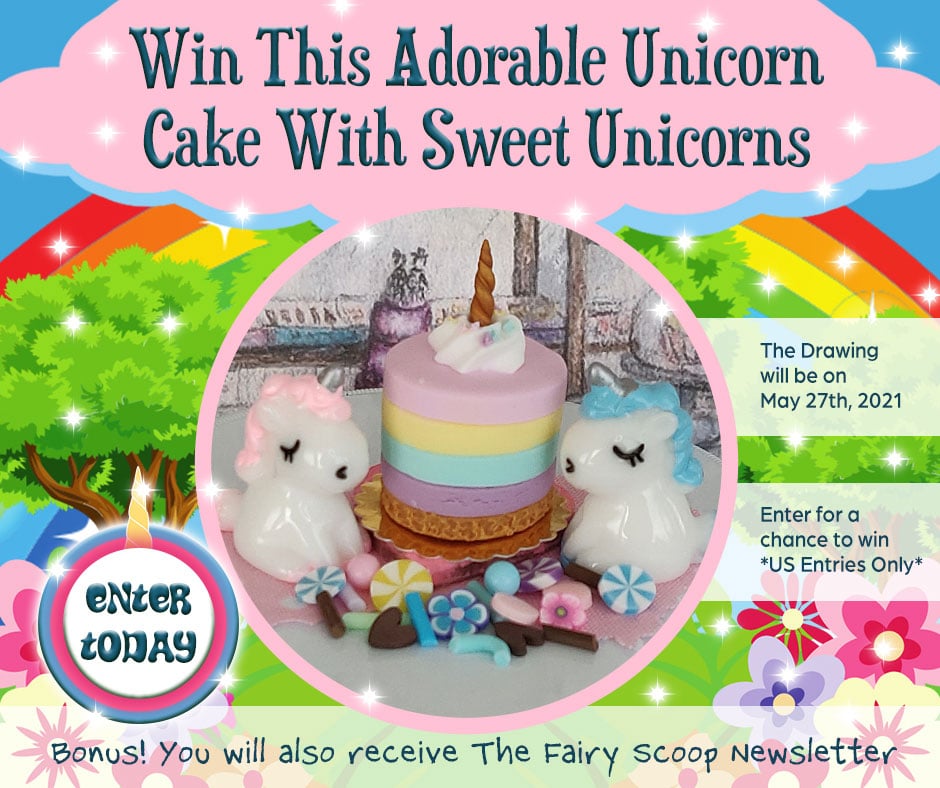 On May 27th, a winner will be selected at random to receive an adorable unicorn cake and sweet unicorns. Enter now for your chance to win. (USA residents only).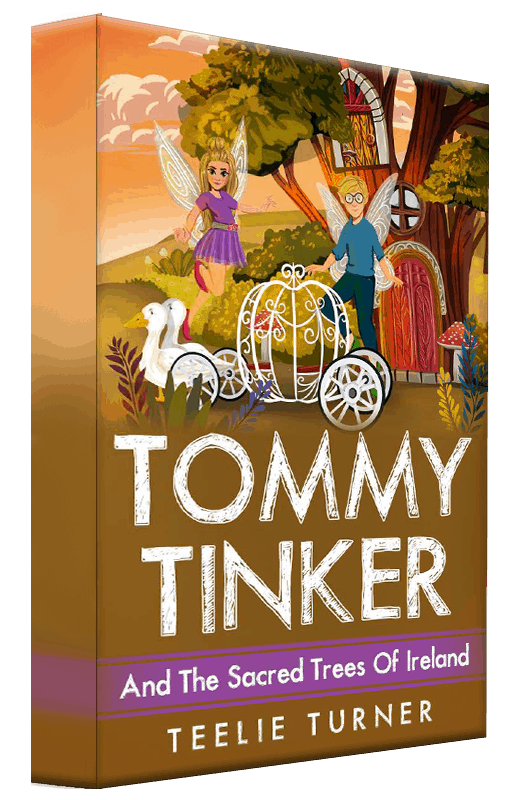 Discover Teelie Turner's complete collection of magical books here.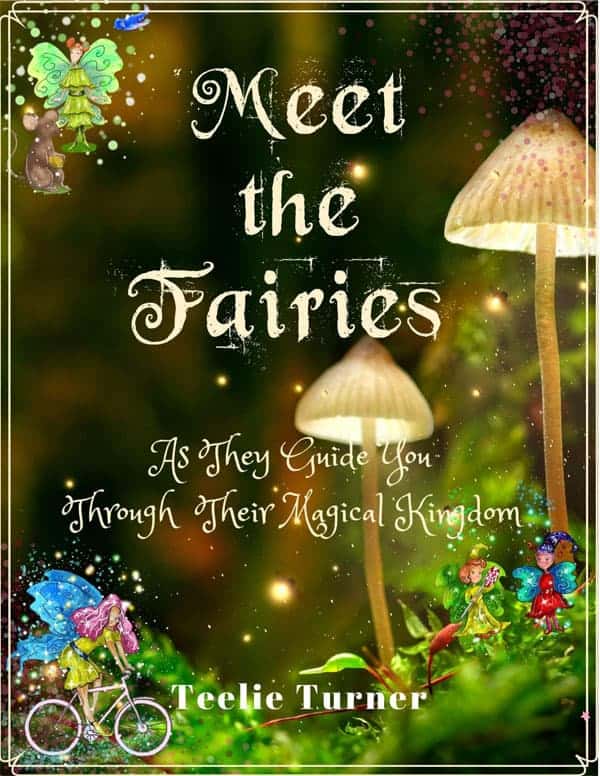 Sign up to get a copy of the Meet the Fairies catalog/book. It's an enchanted opportunity to get better acquainted with over a hundred incredible fairies.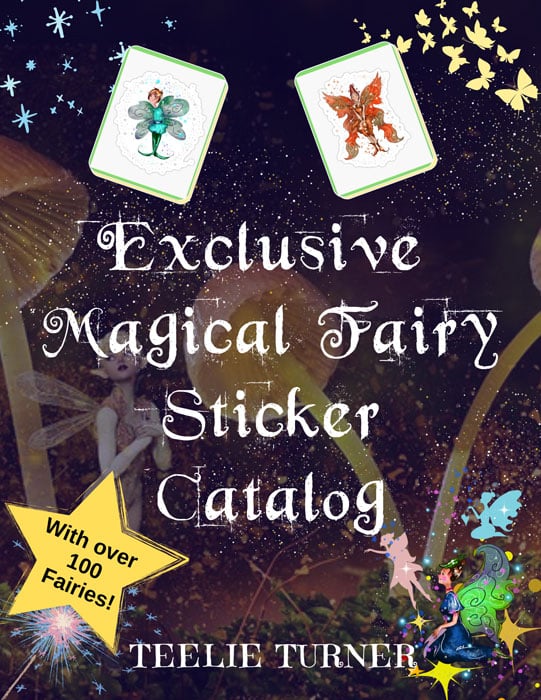 Several magical fairy catalogs and guides are available as a free download. Learn more about them here.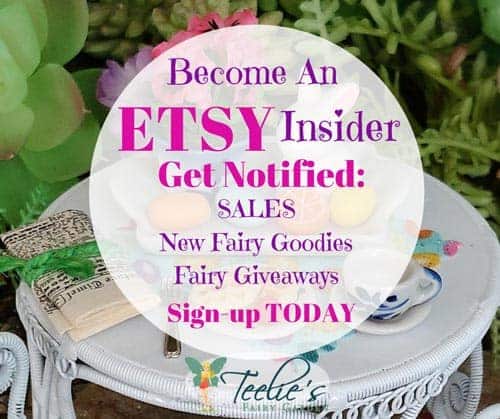 You can also sign up to be an Etsy insider and get notified by e-mail about fairy giveaways, goodies, and sales. Sign up here. 
Just a disclaimer – We have partnered with these companies because we use their products and/or proudly trust and endorse them – so we do receive a commission if you make a purchase or sign up for services. Often, we are able to negotiate special discounts and/or bonuses, which we will pass on to you via our links. We often get short notice on sale items available for 24-48 hours as we will pass these savings onto you.