Photo by Rita The Quaint Bungalow on Instagram
Ah, the Fall season. It's one of the most exciting times of the year, with Halloween and Thanksgiving just around the corner. This is also the season when all things turn a perfect shade of golden brown and harvests are abound. With the changing seasons come changing home decor. Today, we're taking a look at some Fall wreaths and woodland inspired things that make us think, Fall is truly upon us!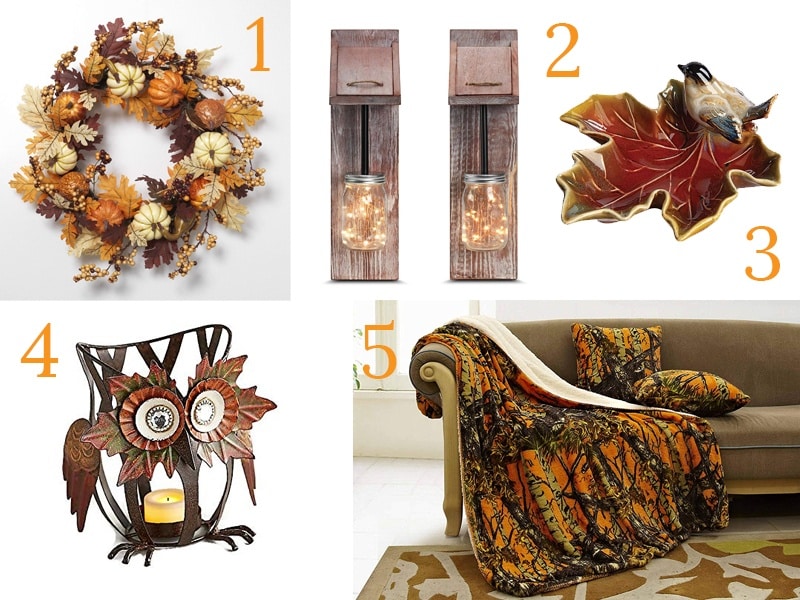 Celebrate the season by hanging up this beautiful wreath on your front door. The color tones on this particular wreath goes best with darker colored doors such as black, dark brown, deep mahogany, and the like. It features leaves, berries, and pumpkins to represent the Fall bounty. Its sophisticated design makes it a great home addition or a Thanksgiving gift.
Get the shabby chic look this Fall with these delightful rustic sconces. This pair offers a soothing, cozy light to any hallway or room in your home. It is carefully crafted using high quality reclaimed wood and mason jars to house the little fairy lights inside. It will definitely bring a different kind of glow to your home this Thanksgiving.
This delightful little stoneware-crafted piece is reminiscent of the magical woodlands where fairies roam! This stoneware dish features a gorgeous maple leaf with a delicate bird perched on its edge. It's a nice addition to a living room, dining room, or study.
An artful addition to your home, this flame-resistant metal candle holder features an Autumn-themed design. The image of an owl is formed by several gorgeous Autumn leaves and brown painted metal. This item fits a standard-sized tealight and is great as a centerpiece for a dining table.
Get inspired by the deep woodlands with this three-piece set featuring a gorgeous throw measuring 50 inches by 70 inches and a pair of plush throw pillows measuring 18 inches by 18 inches. Stay cozy and warm in the Fall weather with these home essentials that are stylish and eye-catching. It's great for reading a book in the living room, enjoying a movie, or enjoying a warm cup of tea or hot cocoa on a cold afternoon. The fleece blanket and throw offers incredible softness and warmth throughout the season.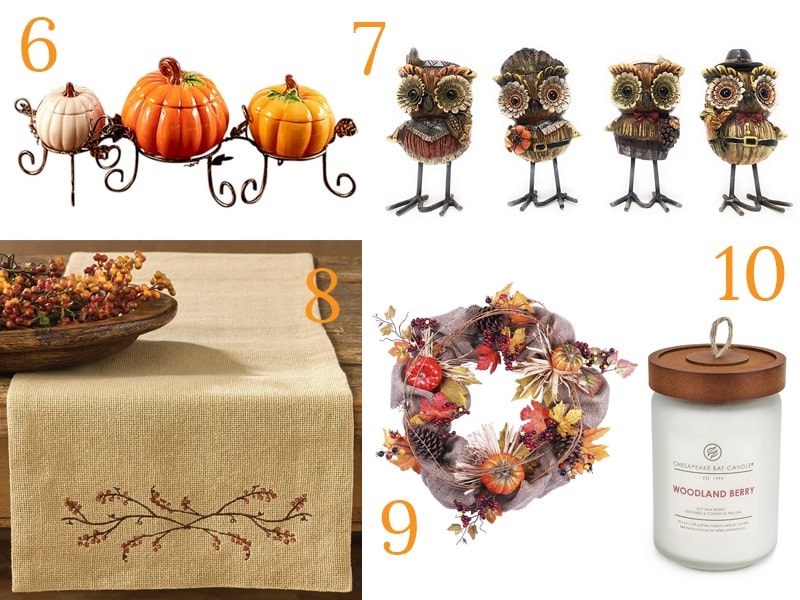 This festive set is great for any kitchen or dining room, especially this Fall! Celebrate the harvest season with these fun accents that feature a gorgeous shiny finish and removable lids. This set includes small, medium, and large ceramic pumpkins that come in different colors, as well as a stand made of metal. Pumpkins are dishwasher and microwave safe.
These four noble guests have arrived just in time for Thanksgiving! This set of four decor standing owls are each holding an offering for Thanksgiving. They are great as a display in any dining room or kitchen.
This charming table runner is perfect for Fall with its minimalist design. It is made of burlap and features tiny bittersweet berries embroidered on opposite ends. It brings to mind the wild berries growing deep in woodlands and forests and gives a lovely countryside look and feel with its burlap material.
This gorgeous wreath features fiery colored maple leaves and pumpkins with some burlap running through the wreath. It offers a nice countryside rustic look and feel. It can be placed on the front door, wall, or fireplace for a nice, cozy feeling this Fall.
Make the holidays memorable with this scented candle from Chesapeake Bay Candle that comes in a delightful Woodland Berry scent. This 19.5 ounce soy wax blend candle burns up to 80 hours and comes in a gorgeous packaging, making it great as home decor and as a holiday present.
Fall madly in love with these Fall wreaths and woodland inspired things and home decor this season. Brighten up your home just in time for Thanksgiving with these items that can also double as gifts! For more fun, inspiring Fall ideas, check out the link below.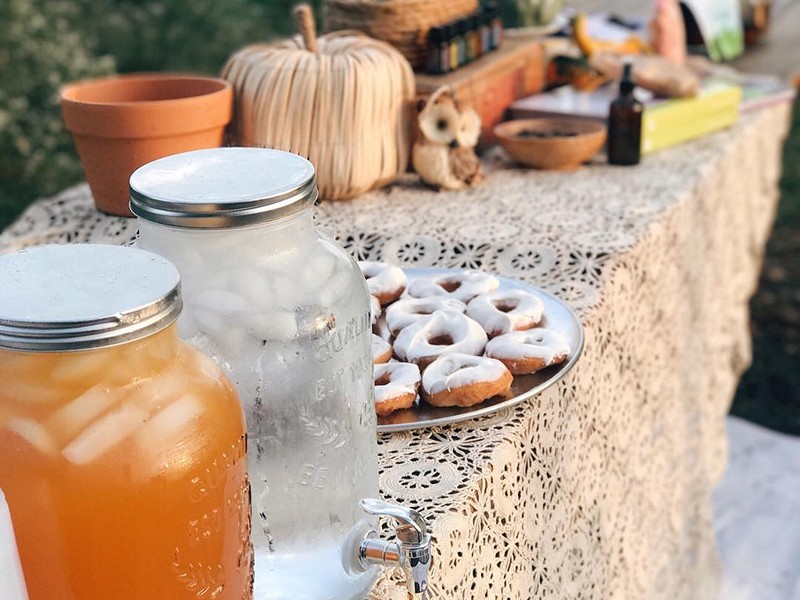 Fall Inspired Party Decor and Giveaways
Just a disclaimer – We have partnered with these companies because we use their products and/or proudly trust and endorse them – so we do receive a commission if you make a purchase or sign up for services. Often, we are able to negotiate special discounts and/or bonuses, which we will pass on to you via our links. We often get short notice on sale items available for 24-48 hours as we will pass these savings onto you.