Are you trying to become more organized this year? Perhaps it was one of your New Year's Resolutions? If so, you've come to the right place because the fairies have selected a few of their favorite organizational tools to share with you. And, even if you're already someone who is skilled when it comes to being organized, you might want to upgrade some of your current tools for fairy themed ones so that you always have a touch of magic in your day. And, once you've explored our organizational suggestions, please keep exploring Fairy Land. There's so much to see here in Teelie's Fairy Garden.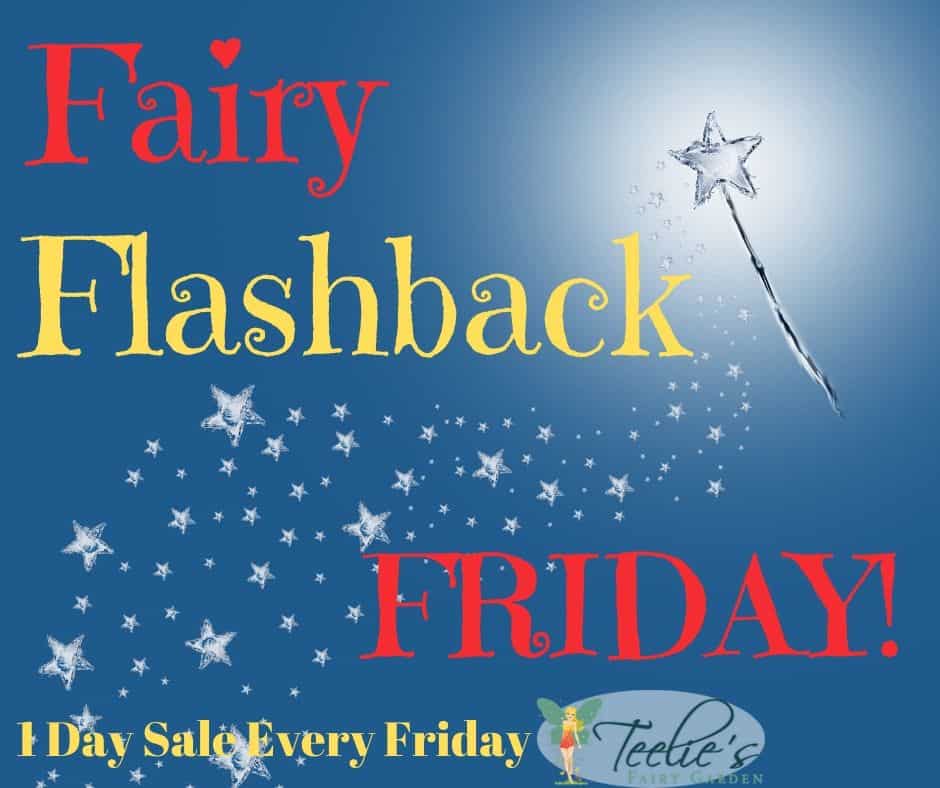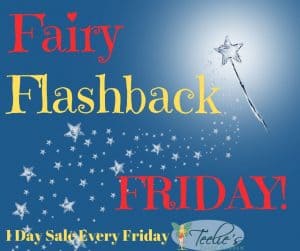 Every Friday, you'll also find a sale on at our Etsy Store which could inspire your fairy garden adventures. There are many items on sale from 25-40% off. Check it out here.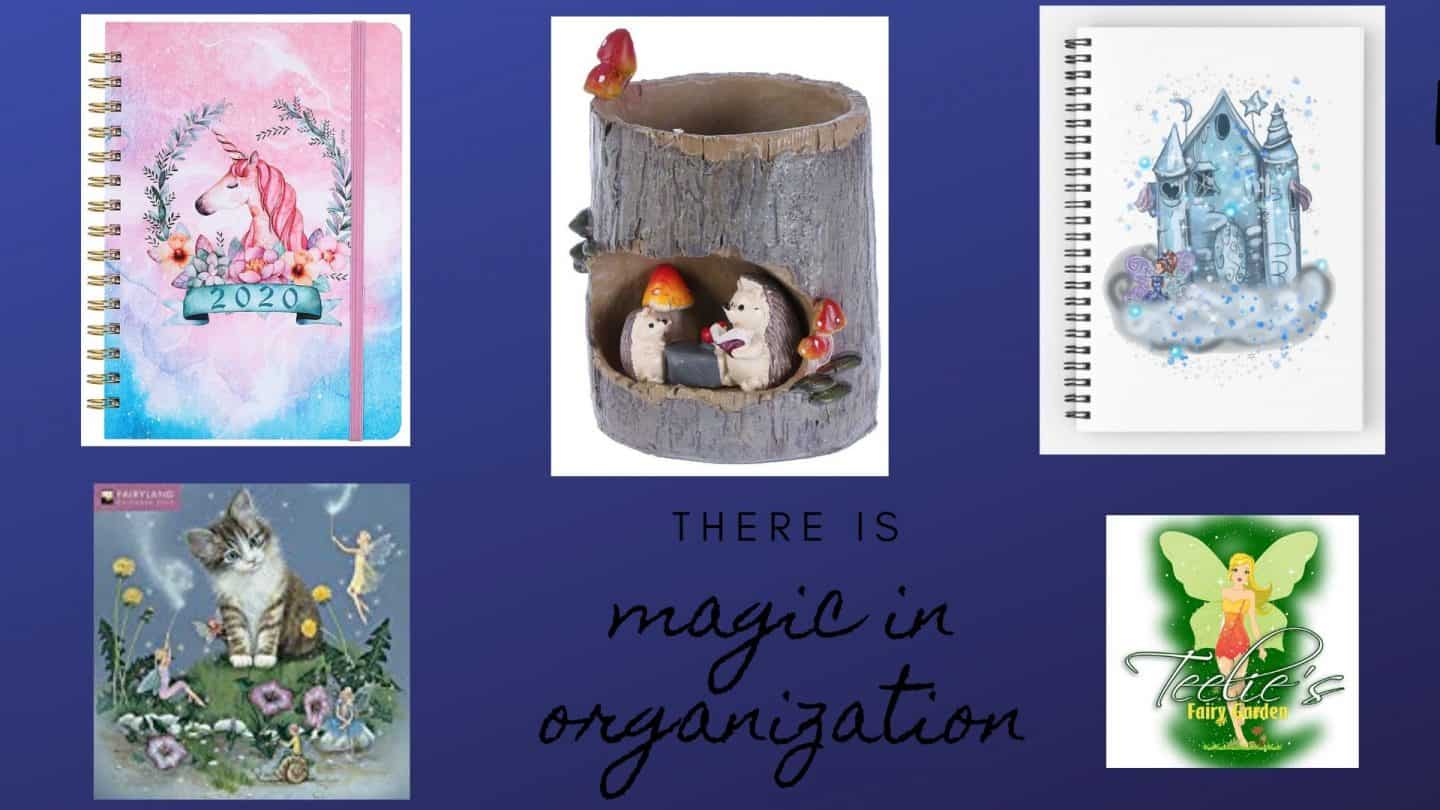 Agenda
One of the best ways to keep everything organized is by owning an agenda. The days of the week and each date are clearly indicated giving you a place to easily verify your schedule, so that you don't overbook yourself. And, as a bonus, we found an adorable agenda on Amazon that has a unicorn cover.
Calendar
Do you want to be able to quickly see what is happening in the month? Consider getting a calendar like the Fairyland Wall version from Amazon. Not only will you be able to see the month at a glance, but you get a new image each month to enjoy.
Storage for Office Supplies
Having proper storage for your office supplies is also helpful so that you are not having to look all over when you want a pen, paper clip or eraser. This can save you time and make you more efficient. The fairies found this adorable pen and pencil holder on Amazon that has a fairy hedgehog on it.
Notebook
Notebooks are excellent tools to be able to jot down notes. Perhaps you'd like to write a grocery list so that you know what you need to buy for your next Fairy Tea Party or you're creating a wish list. If you choose a spiral notebook, you're able to tear out the pages easily so that you can give a note to a friend or take a list with you. We selected a notebook with a fairy named Vera on it. Vera is the keeper of a special magical glass house. You can find this spiral notebook and many other fairy ones on Redbubble.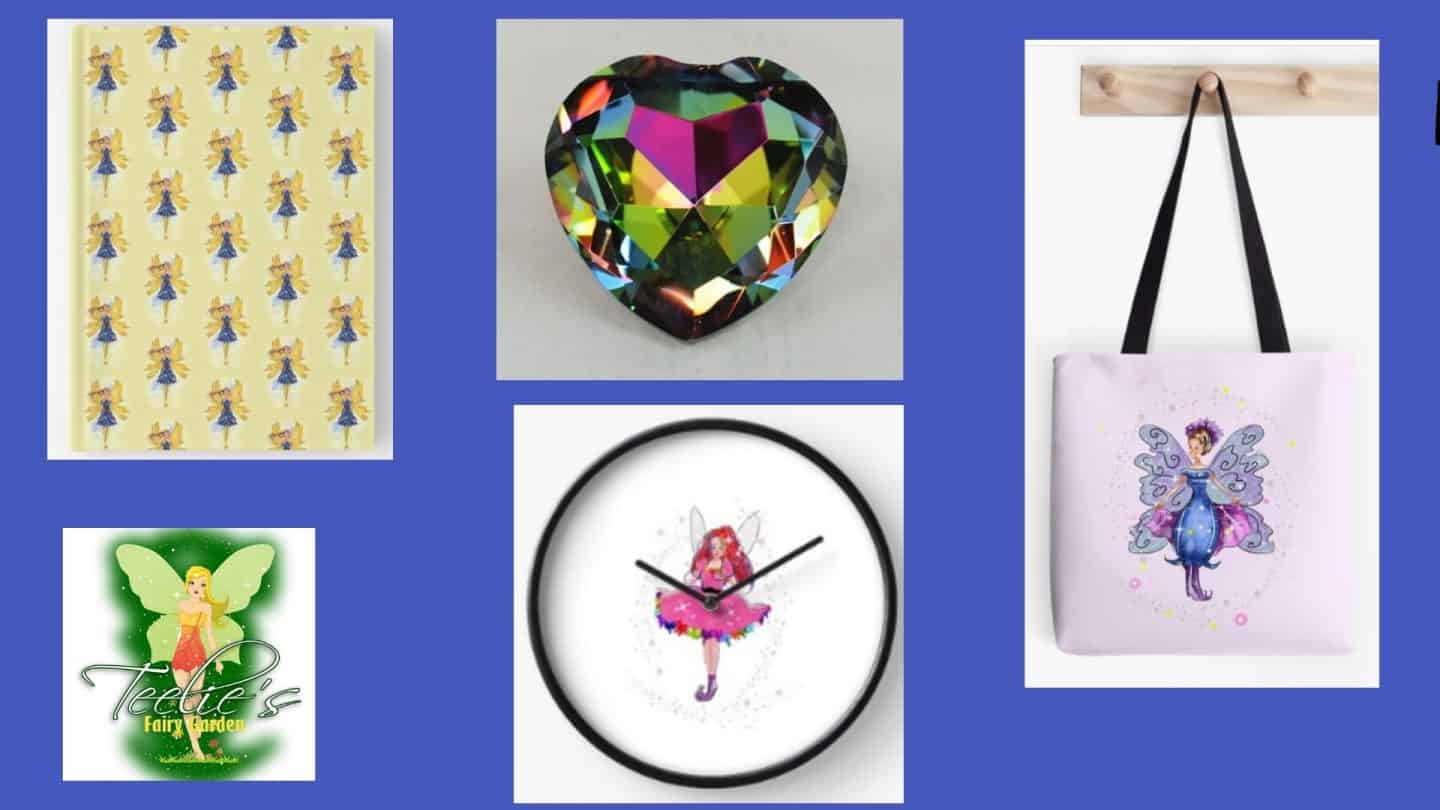 Journal              
Do you have special notes that you want to be able to keep together, or perhaps the story of your life that you'd like to document. Then, consider a hardcover journal. The fairies have many different ones with their pictures on the covers. Their top pick for today is called 'Love in the Moon's Light' and can be found on Redbubble. They fairies were likely inspired by Valentine's Day which will be with us before we know it.
Tote Bag
Do you have to attend meetings, or do you often have items that need to be transported to a friend or family member's home? If so, do you own a tote bag? They are extremely handy at keeping you organized. If you have a peg where you keep your coat or purse, then you can hang your tote bag, filled with what you need, and you'll remember to take it with you. This is very helpful when you have a lot on your mind and might forget to grab important items that you require for your daily life. The fairies chose a tote bag with Esme, the Enchanted Forest Fairy, but Redbubble has a whole selection to choose from. We'd love to hear who your favorite fairy is and why. Post your comments at the end of the blog post.
Paperweight
Want to make sure that papers stay on your desk or on top of your filing cabinet? The fairies suggest a paperweight, but they want you to choose something magical, instead of a plain paperweight. There are numerous options for paperweights. There are different sizes, shapes and weights that you can select. Some even make noises like bells ringing. The fairies love rainbows and hearts which is why they chose a crystal diamond dark rainbow heart paperweight on Amazon. This magical looking paperweight will make you smile and thank the fairies every time that you look at it.
Clock
The fairies' final suggestion for an organizational tool is a clock. Being able to keep track of the time and get to the right place at the right time is important for keeping your life on track. And, there's no need to choose a plain clock when you can have one with a fairy's image on it. The fairies chose a Ruby the Ribbon Fairy clock on Redbubble.
We hope that the fairies' organizational suggestions are helpful for your everyday life. Please spend a bit more time in Fairy Land with us if your schedule allows it. Teelie's Fairy Garden has many amazing things for you to discover.
Just a disclaimer – We have partnered with these companies because we use their products and/or proudly trust and endorse them – so we do receive a commission if you make a purchase or sign up for services. Often, we are able to negotiate special discounts and/or bonuses, which we will pass on to you via our links. We often get short notice on sale items available for 24-48 hours as we will pass these savings onto you.