Welcome back to Teelie's Fairy Garden. This week we're going to explore some magical themes for Father's Day fairy gardens. We are sharing one item for each of our suggestions which you might want to include in your enchanted garden.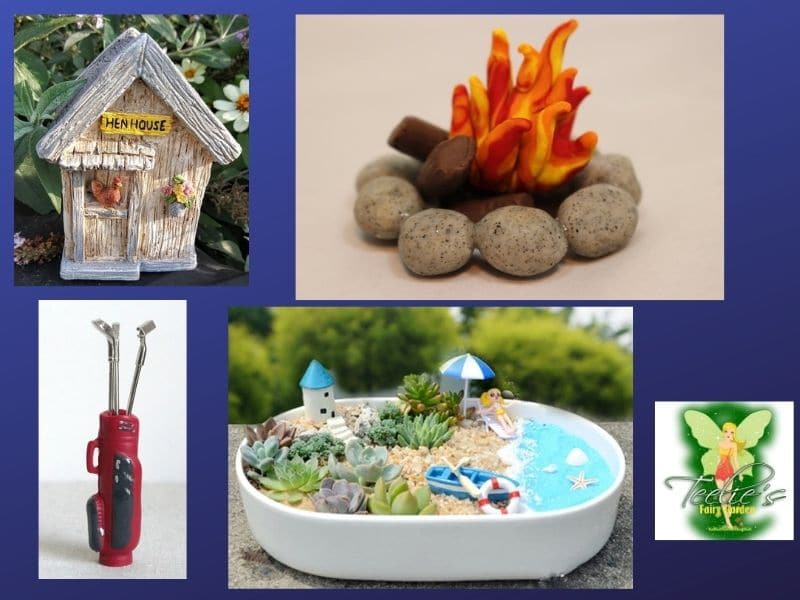 Magical Farm
Our first suggestion is to have a farm-themed fairy garden. We have chosen a miniature hen house for this theme. It is available on Etsy. You can also see a DIY of how to create a farm fairy garden in our post from last week.
Camping Garden
We think that camping is another great theme that fathers might love. We found a miniature fire pit with a clay campfire roaring in it. It can be found on Etsy.
Learn more here about camping gardens
Golfing Fun
Some dads love to golf, and we found some miniature clubs that would look awesome in a magical fairy garden. More details about these sporty red clubs are available on Etsy.
Beach Garden
We also love beach gardens. We found an incredible miniature kit that includes eight beach-themed accessories like umbrellas, lounge chairs, and a boat. Learn more about how you can have a magical beach garden on Etsy.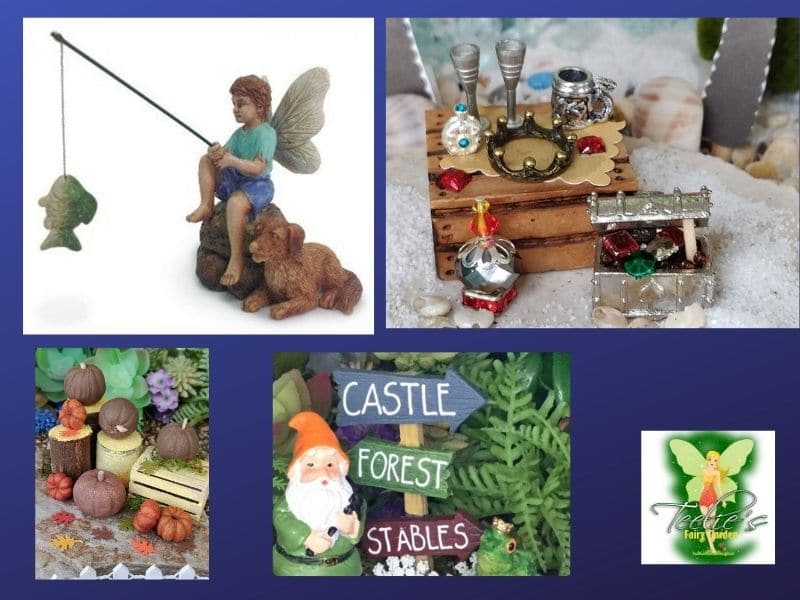 Gone Fishing Garden
Some dads love to fish and so we chose to include this popular sport/hobby in our list of fairy garden themes that fathers might love. We found a fairy fishing with his dog. He is pleased to have caught a fish. You can invite this fairy and his pup into your garden by visiting Etsy.
Pirate Fairy Garden
If you have a hankering to sail on the high seas, then you might want to create a pirate-themed fairy garden for your dad for Father's Day or create it with him. We found a collection of pirate treasures that would look awesome in a pirate garden. Full details about this collection are available on Etsy.
Harvest Garden
In some parts of the world, it is autumn and not springtime, and therefore we decided to include a harvest garden theme with some enchanted brown pumpkins in our list of fairy garden ideas for dad. Find these and other awesome items on Etsy.
Gnome Garden
Our final suggestion for today is to have a gnome-themed fairy garden. We'd like to invite you to meet Clarence the Wood Chopping Fairy Gnome. He would love it if you invited him to live in your garden, perhaps in a little cottage or even the garden shed if it were nicely fixed up for him with a bed and some magical elements to make it feel like home. Learn more on Etsy.
Thank you for joining us in Teelie's Fairy Garden. We are extremely pleased that you could be here with us today and we hope that you enjoyed learning about fairy garden themes that dad might enjoy. If you have other ideas, please share them with us in the comments section or on social media.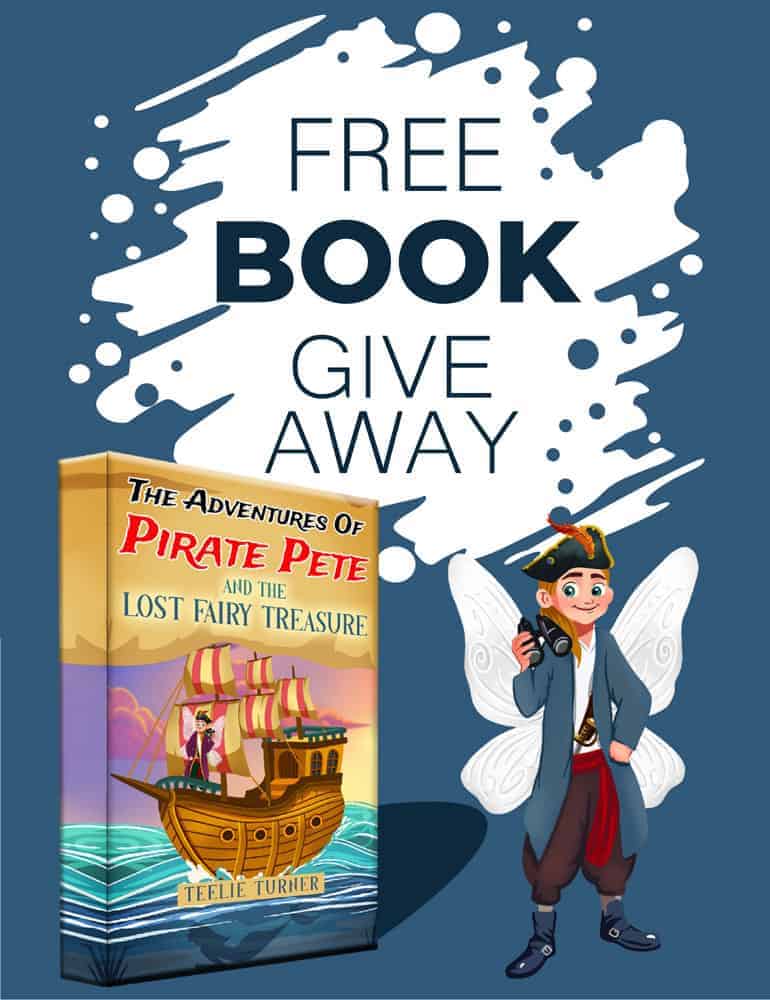 Enter now for a chance to win a copy of The Adventures of Pirate Pete and the Lost Fairy Treasure. Twenty-five audiobooks and ten paperback copies will be given away. Open to participants around the world.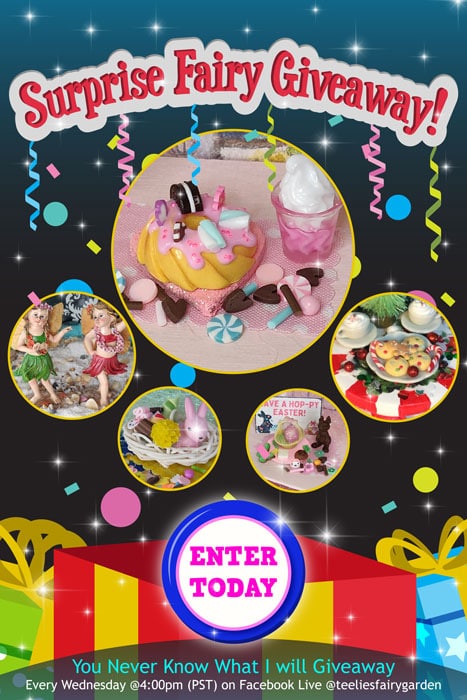 Every Wednesday, Teelie Turner will be giving away something special in a magical surprise giveaway. You'll never know what it might be and that is part of the magic that goes along with this. Sign up now for your chance to win. (USA residents only)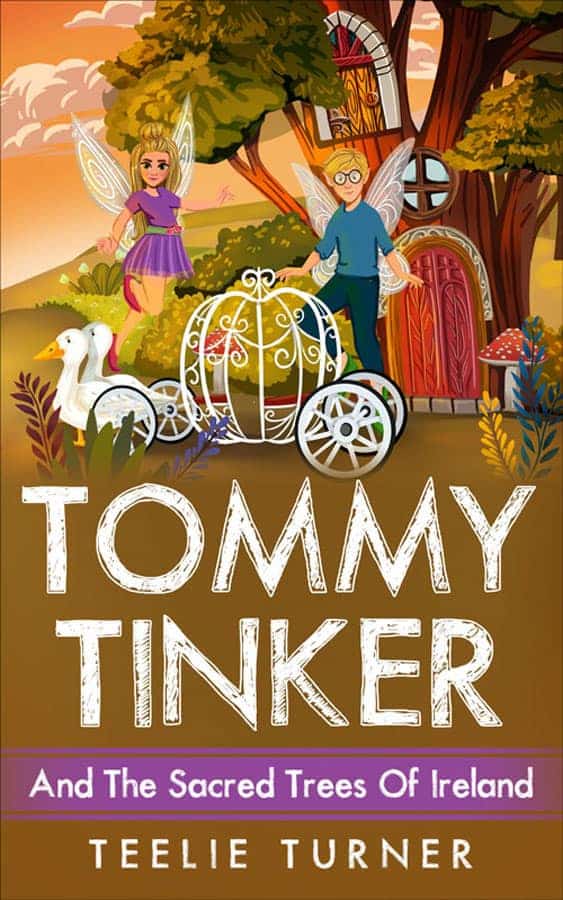 Discover Teelie Turner's complete collection of magical books here.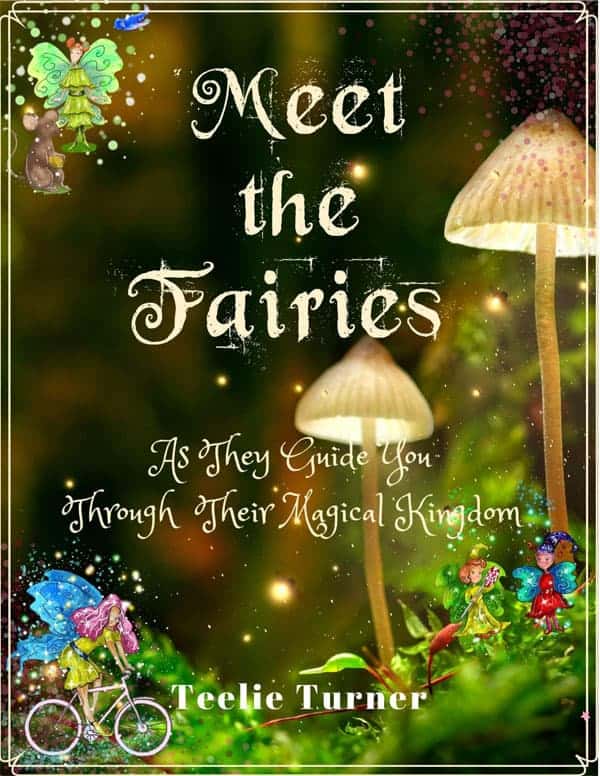 Sign up to get a copy of the Meet the Fairies catalog/book. It's an enchanted opportunity to get better acquainted with over a hundred incredible fairies.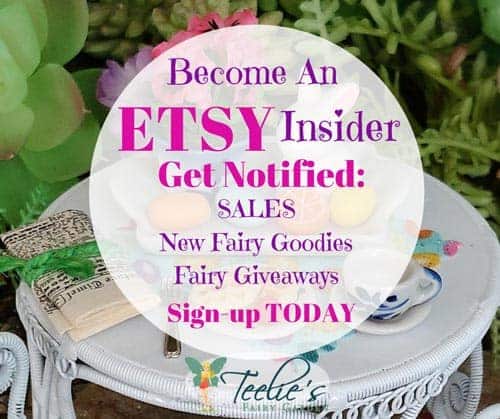 You can also sign up to be an Etsy insider and get notified by e-mail about fairy giveaways, goodies, and sales. Sign up here. 
Just a disclaimer – We have partnered with these companies because we use their products and/or proudly trust and endorse them – so we do receive a commission if you make a purchase or sign up for services. Often, we are able to negotiate special discounts and/or bonuses, which we will pass on to you via our links. We often get short notice on sale items available for 24-48 hours as we will pass these savings onto you.